A huge thanks to our friends at Vaseline® Intensive Care™ Essential Healing Lotion for sponsoring todays post. Keep scrolling for 5 Ways to Combat Dry Winter Skin!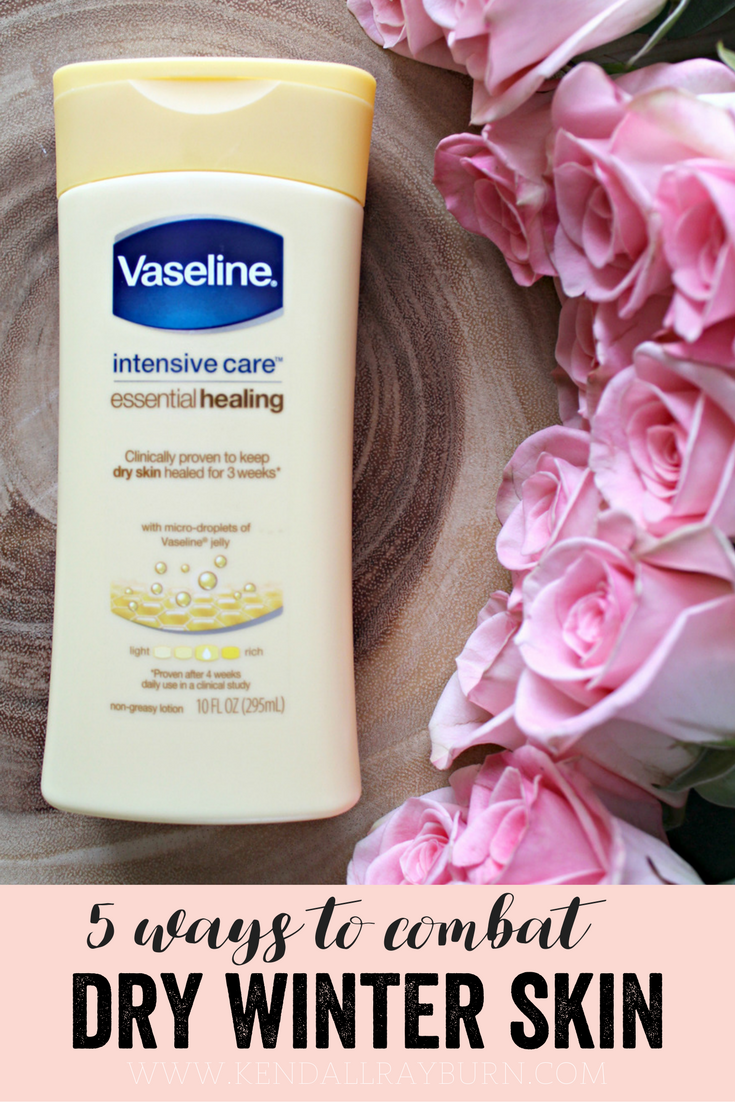 Hello, friends!
I don't know about where you live, but here in Michigan it is still veerrrrryyyy cold outside. It's actually been so cold we've been unable to play outside in the snow! We're hoping it warms up just a bit so we can make our way out to the sledding hill this weekend for some fun. During these long and cold winters, Vaseline® Intensive Care™ Essential Healing Lotion is always in stock in our family bathroom. Both the boys and myself get really dry skin during this season, and it's so important to keep moisturized or else your skin feels tight, you know the feeling, right?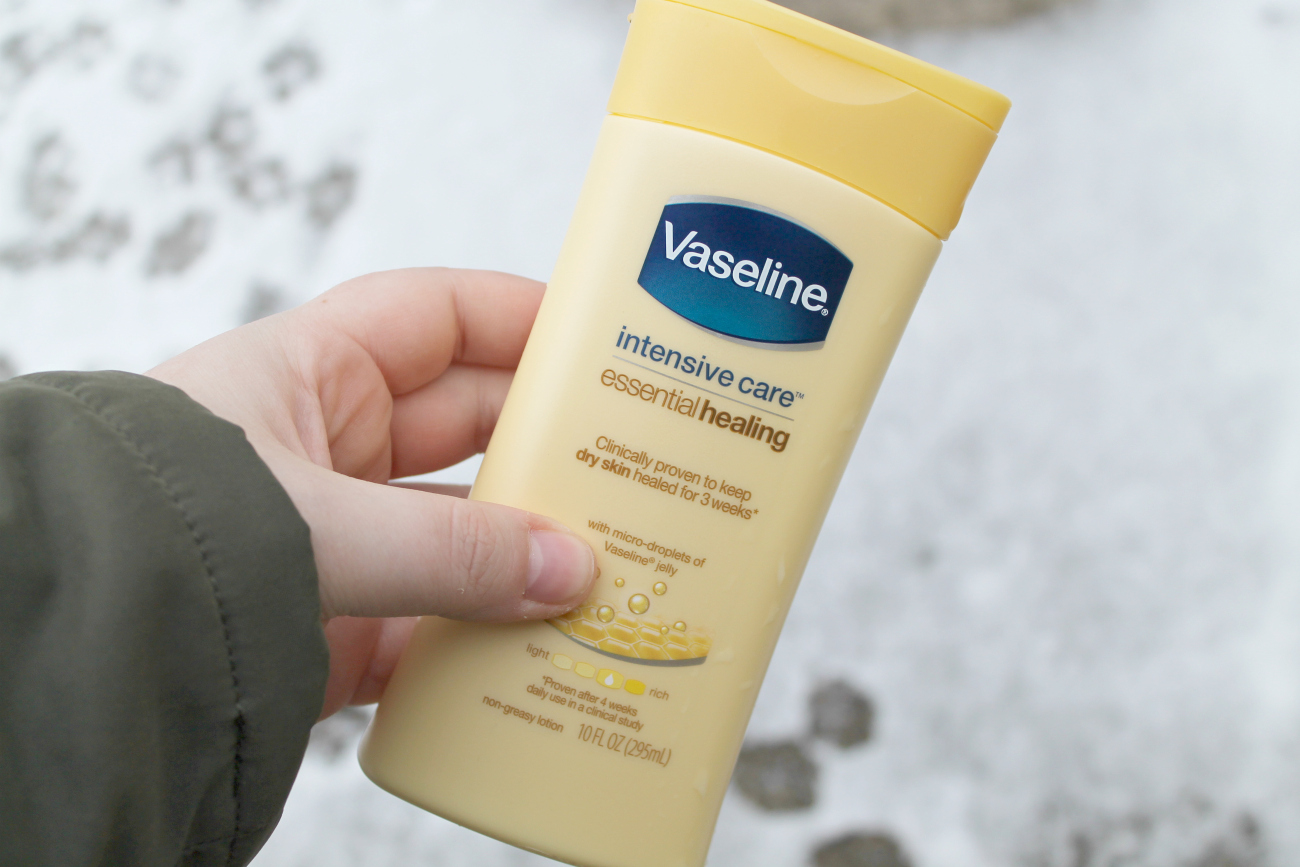 Even though the winters here are sometimes hard, I still wouldn't trade them for anything else. I love being able to walk through all seasons each year, including blustery cold winters.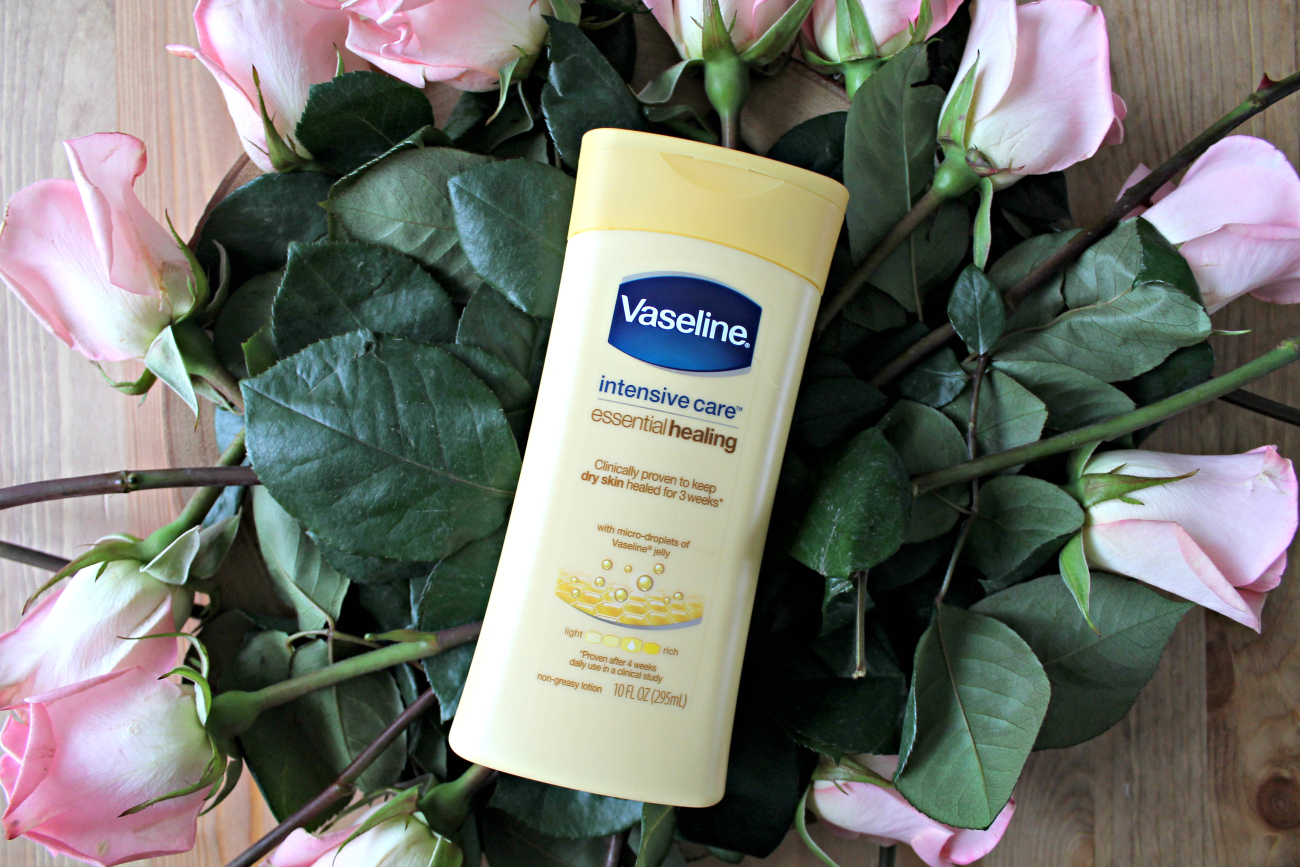 5 Ways to Combat Winter Dry Skin
Tips for keeping skin hydrated!
Stay Hydrated | Drink that water, guys! 8 glasses of water a day will help to keep your skin more hydrated. If you're having trouble with the taste, infuse your water with fresh fruits!
Use a humidifier | In the winter my face especially gets very dry. A friend of mine suggested that I set up my humidifier to run throughout the night and my goodness, what a difference that has made! Dry winter air can be so hard on your skin and nose, and having that extra moisture in the air has helped a lot!
Stock up on Vaseline® Intensive Care™ Essential Healing Lotion | leaves skin deeply moisturized and looking noticeably healthier. This lotion is my FAVORITE for the winter. I use it on myself and my kids because as I mentioned above, we get very dry skin. I pick it up right at Walmart while we're getting groceries, easy-peasy! The difference with this lotion is that Vaseline® Intensive Care™ lotions contains healing moisturizers and Vaseline® Jelly. These ingredients absorb deeply to soothe and heal dry skin. This product is very affordable (under $5) and every purchase of Vaseline® lotion (or jelly) in the U.S. will help support Direct Relief through a buy one to help heal one promotion! Head over and visit The Vaseline® Healing Project to see the good that this project is doing!
Keep Showers Cooler |Use warm instead of  hot water in the shower. Hot water pulls out moisture, and the warmer water will still give you a relaxing shower, but just not at the hottest temperature.
Eat Healthy Fats | Foods with healthy fats help to add moisture, so grab those avocados and foods like salmon, too!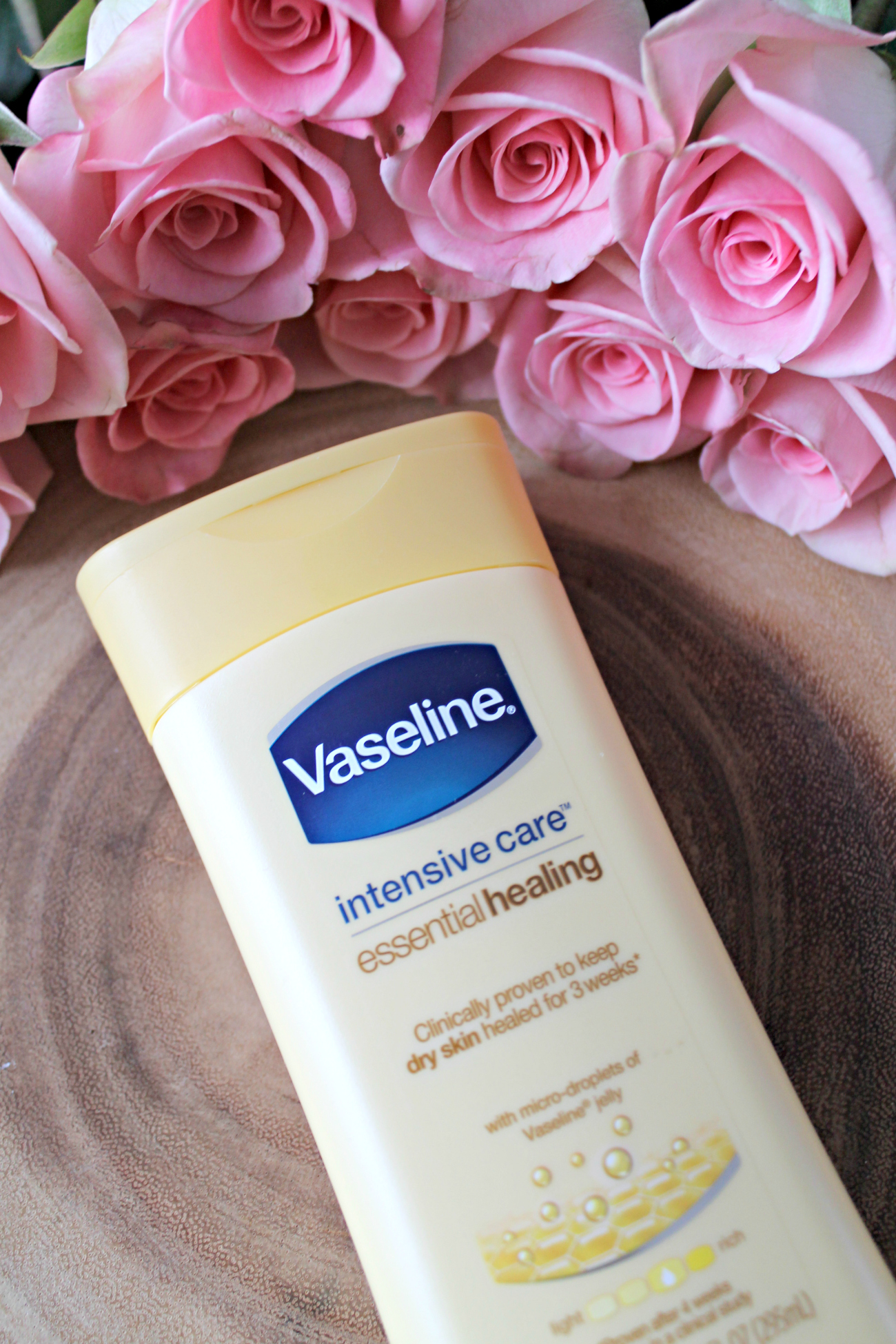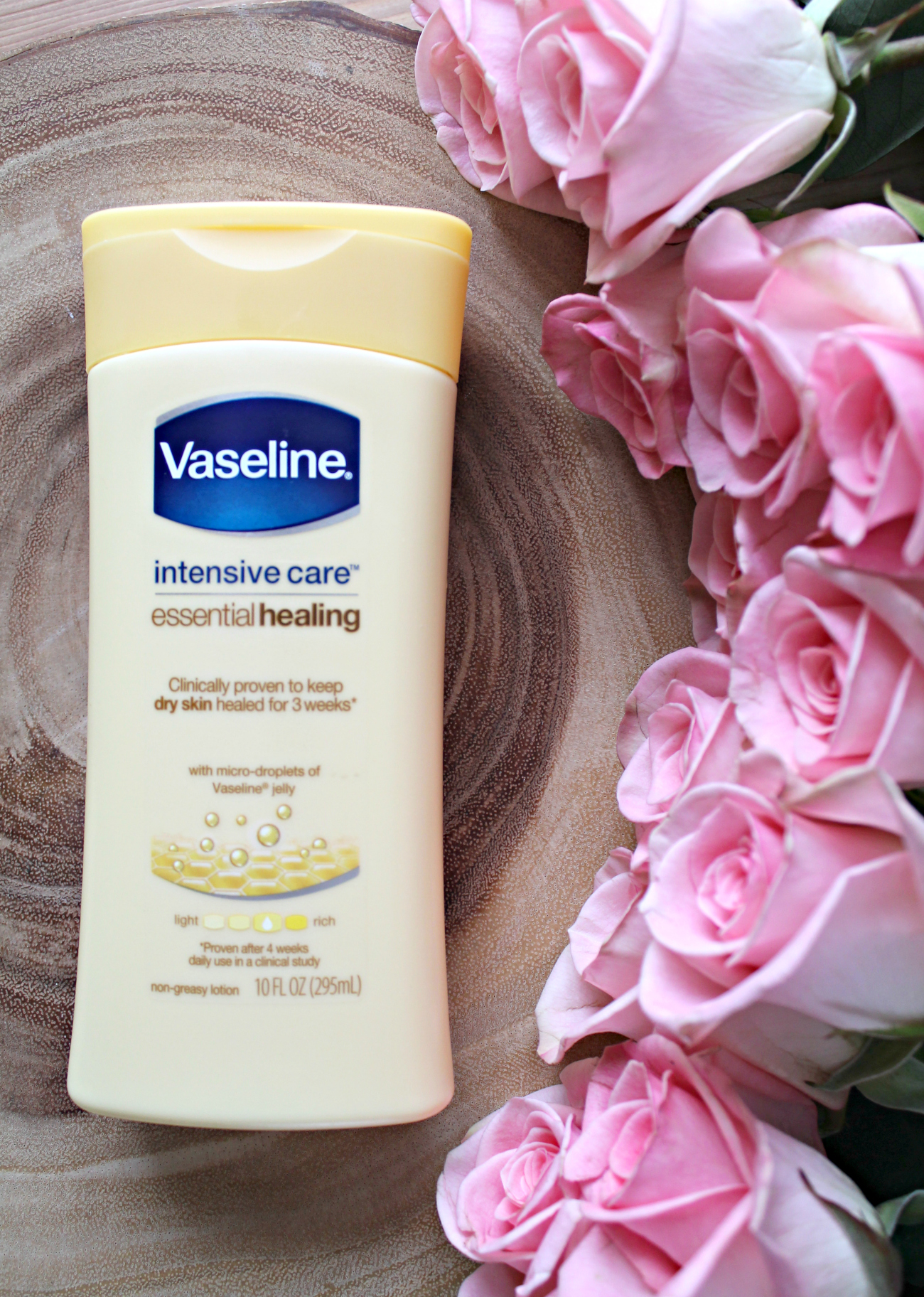 I hope you loved our list of 5 Ways to Combat Dry Winter Skin! If you can think of something as we missed, let us know in the comments below! And don't forget to try out Vaseline® Intensive Care™ Essential Healing Lotion and come back to let us know if you love it as much as we do!

What is YOUR favorite tip for combating dry winter skin?
Love this post? Pin it for later below: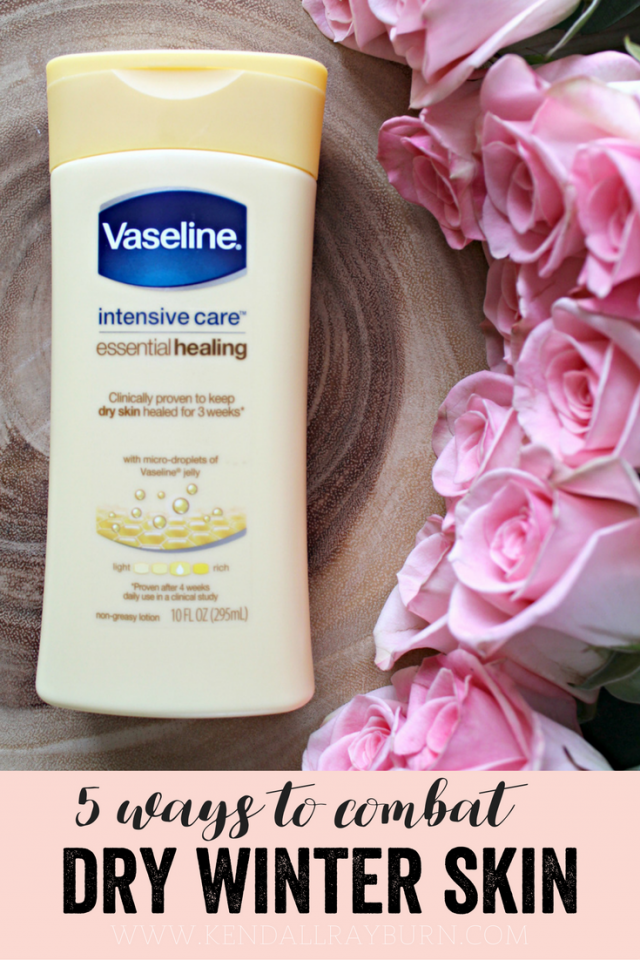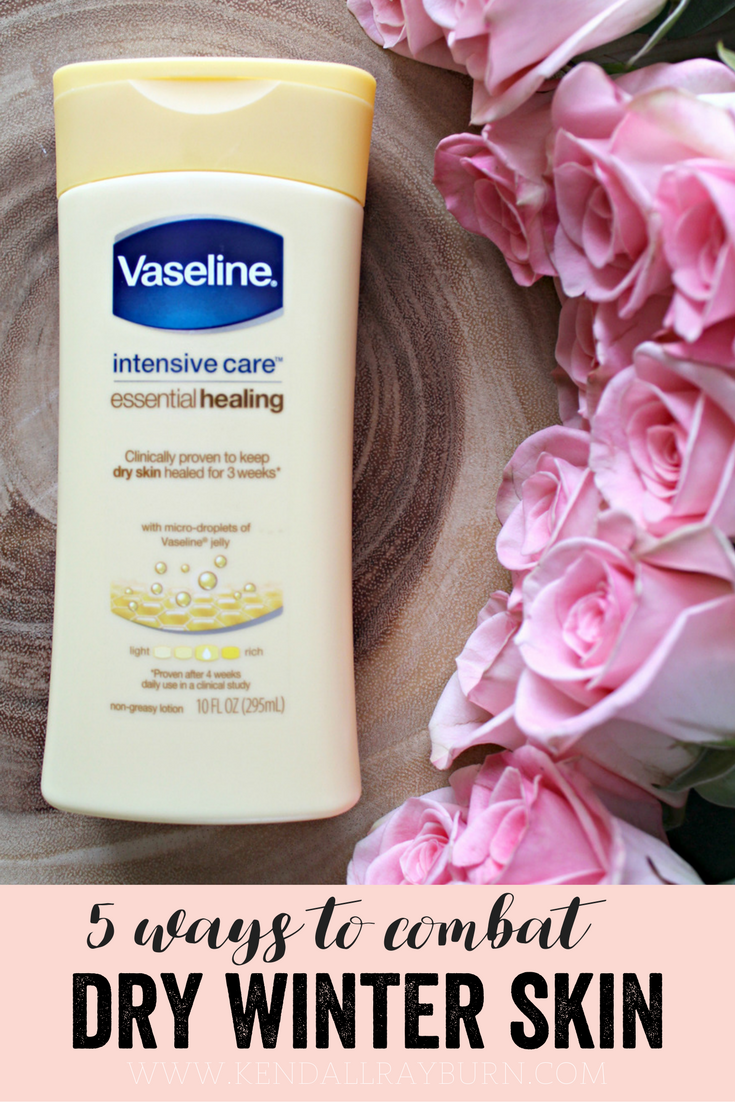 This is a sponsored post written by me on behalf of Vaseline® Intensive Care™ Essential Healing Lotion.