The Kendall Rayburn Blog is a participant in the Amazon Services LLC Associates Program, an affiliate advertising program designed to provide a means for sites to earn advertising fees by advertising and linking to Amazon.com. Keep scrolling for the best Beauty and the Beast Toys on Amazon!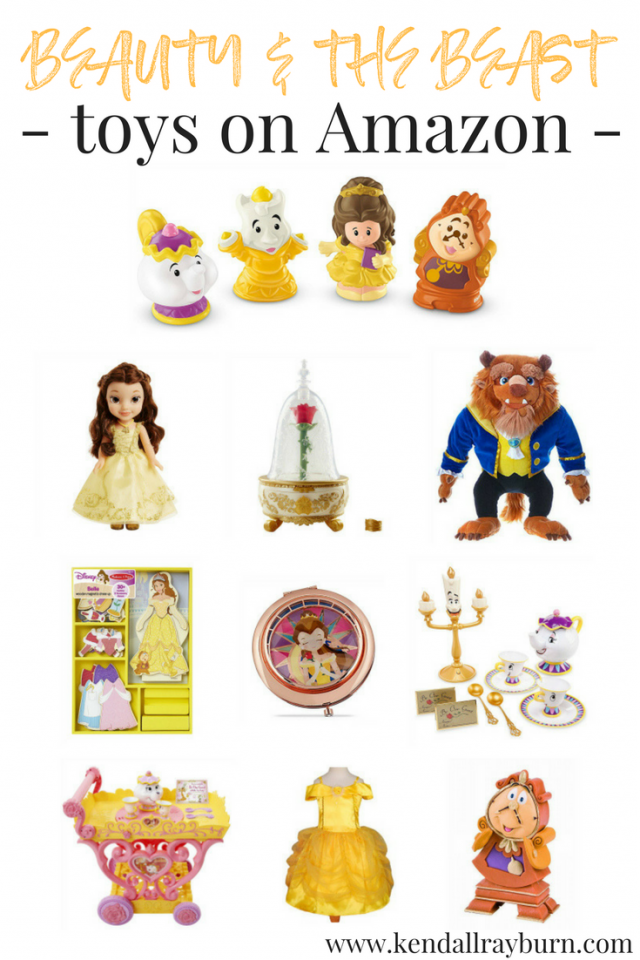 Hello, friends!
Hope you're having an awesome day so far! I'm so excited to share this list of Beauty and the Beast Toys on Amazon! Are you as excited as I am for the new Beauty and the Beast film? I just can't wait to head to theaters to see it! We've been watching the Beauty and the Beast Blu-Ray to prepare for the new movie, the songs, scenes, and everything else just brings back so many memories for me. This was my favorite film as a child, and I can just picture myself sitting in front of the television watching it as a little girl.
My boys really love the Cogsworth so I was really excited to find so many items! So if you're a fan of Beauty and the Beast too – check out the list below for some awesome finds! Plus, gotta love that free Prime shipping! Amazon for life for this gal!

Which of these Beauty and the Beast Toys on Amazon is your favorite?
Love this post? Pin it for later here: