Disclosure: This shop has been compensated by Collective Bias, Inc. and its advertiser. All opinions are mine alone. #SipSmarter #CollectiveBias Please Note: You should consult your physician before consuming Fre if you are pregnant or have any health concerns regarding alcohol.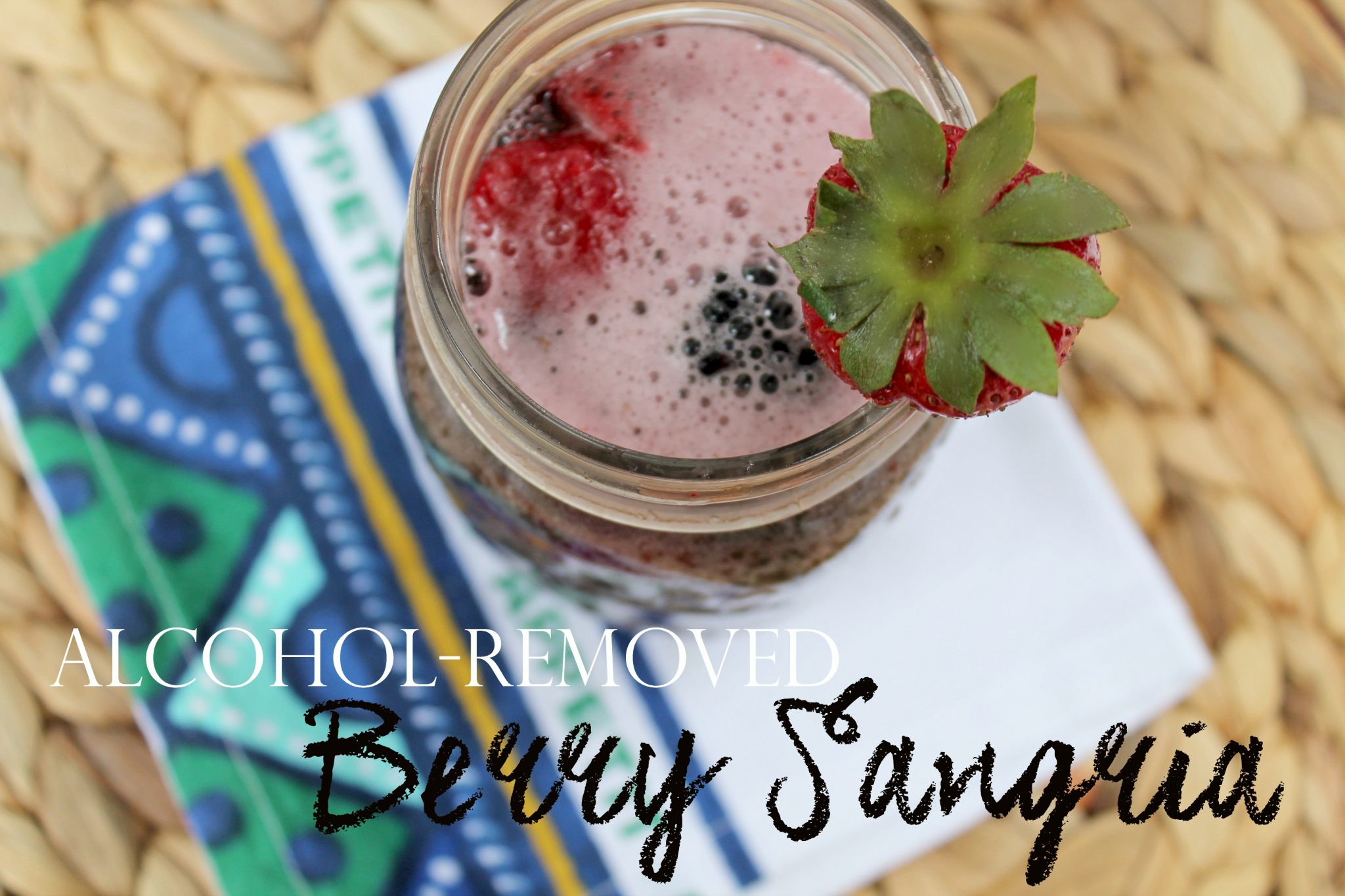 Hi, friends!
Happy Tuesday! Today I'm sharing a delicious recipe for a alcohol-removed berry Sangria! Fre Wines present an alternative for those who cannot or choose not to consume alcohol. They have that delicious wine taste, but with less than 0.5% alcohol and HALF the calories of traditional wine! So, if you're trying to watch those calories like me, this drink is perfect!
To make Fre, the winemakers use the revolutionary spinning cone column to remove alcohol while preserving the delicate fragrances and flavors of the wine. The finished product is a fresh, delicious beverage with all of the characteristic aromas and flavors of premium wine, but with less than 0.5% alcohol and half the calories of traditional wine.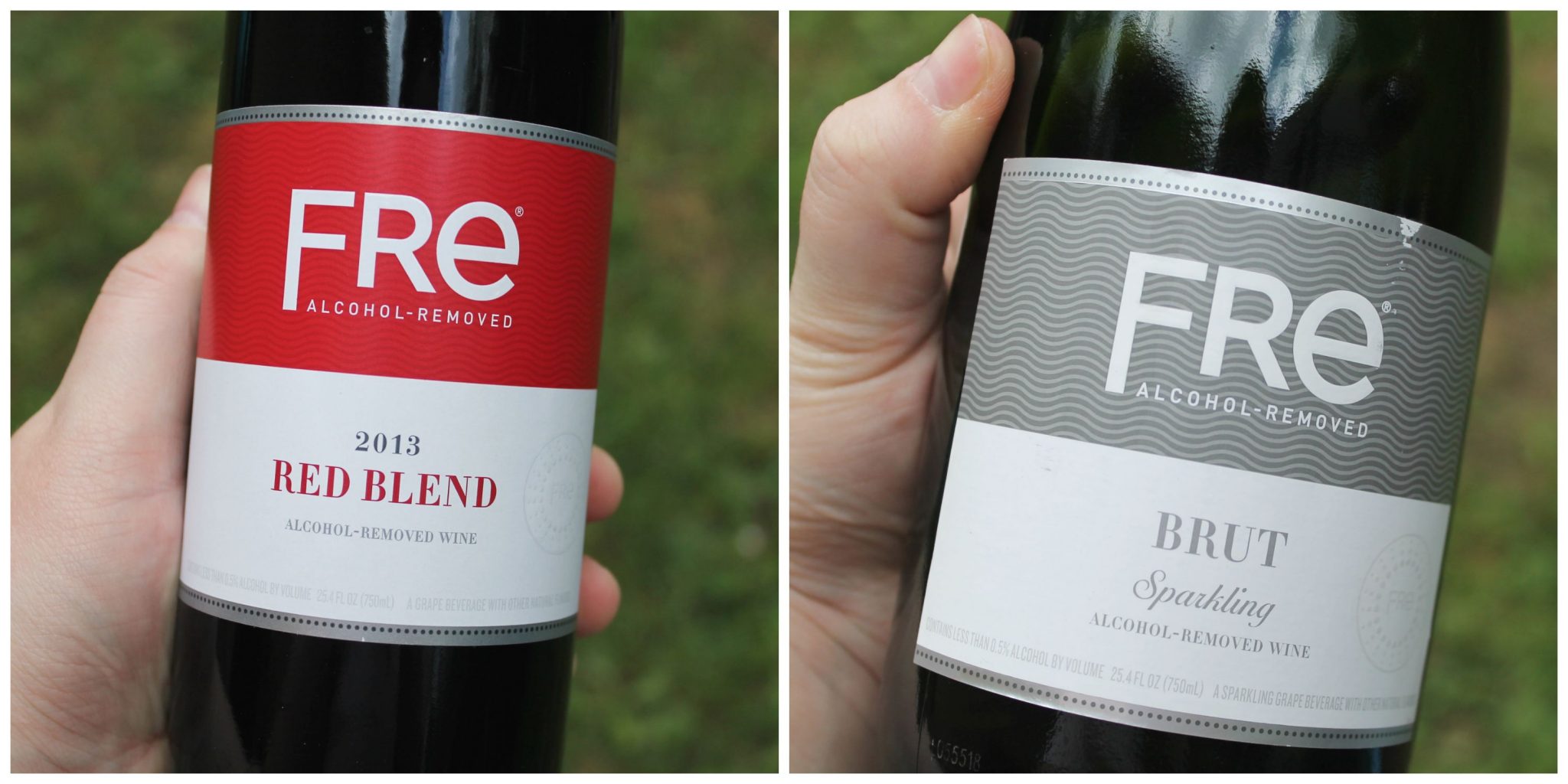 The Berry Sangria recipe I'm about to share is perfect to serve at parties, family get-togethers, or just to make while relaxing at home! The recipe is SIMPLE, which is key for me. I love drink recipes that are easy to make and enjoy, and this one fits the bill!
The first ingredient you'll need for your Sangria, are delicious and juicy berries! For this recipe we're using Strawberries, blackberries, and raspberries. Yum! 🙂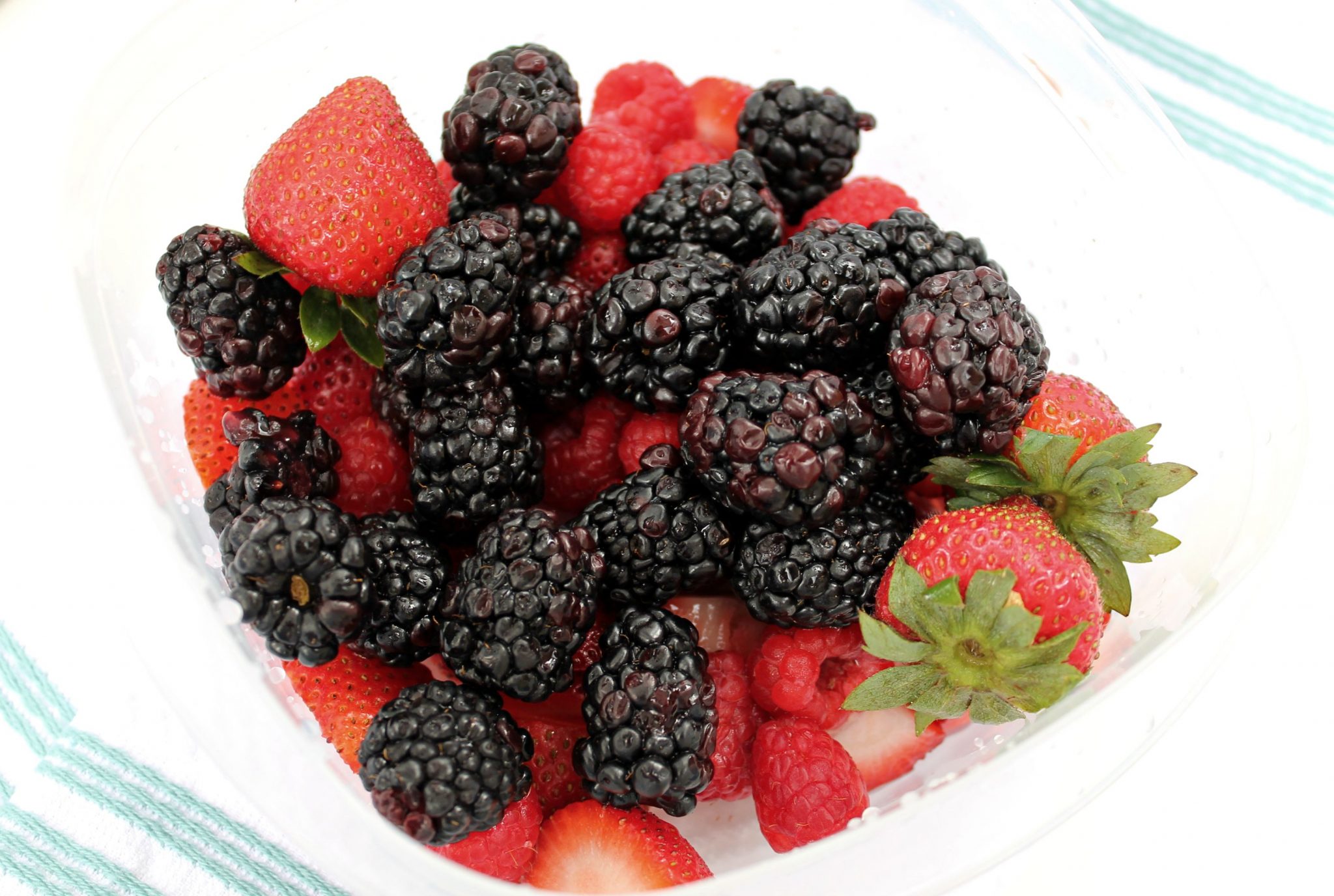 Next, grab your favorite pitcher and add in a handful of each variety! The amount is completely up to you – I personal LOVE fruit, so I add in as many as my glass can fit!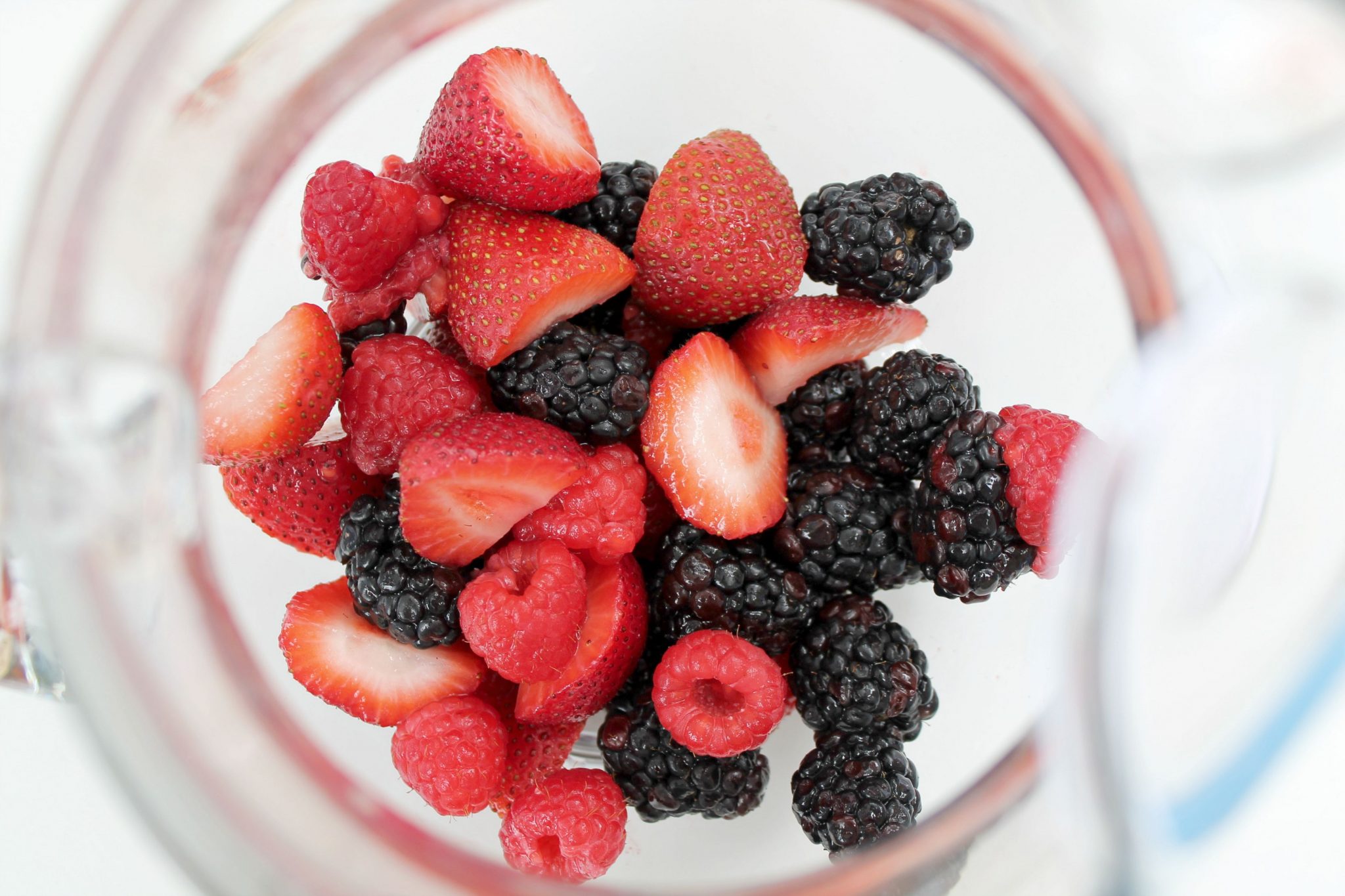 Next, grab your Fre Red Wine (Merlot is great too), and pour the whole bottle in over the berries.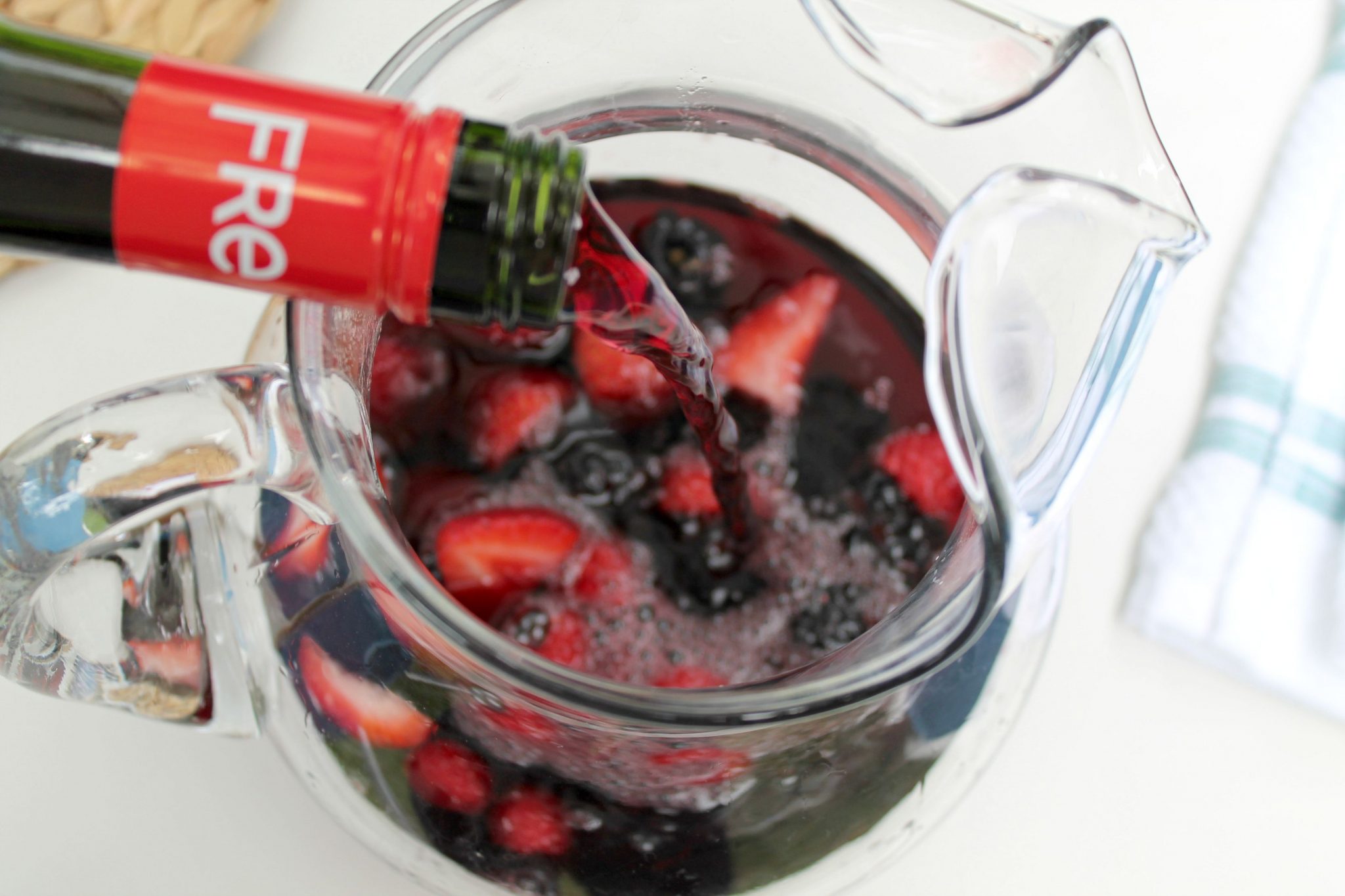 Then, grab your Fre Chardonnay and pour the whole bottle into your pitcher.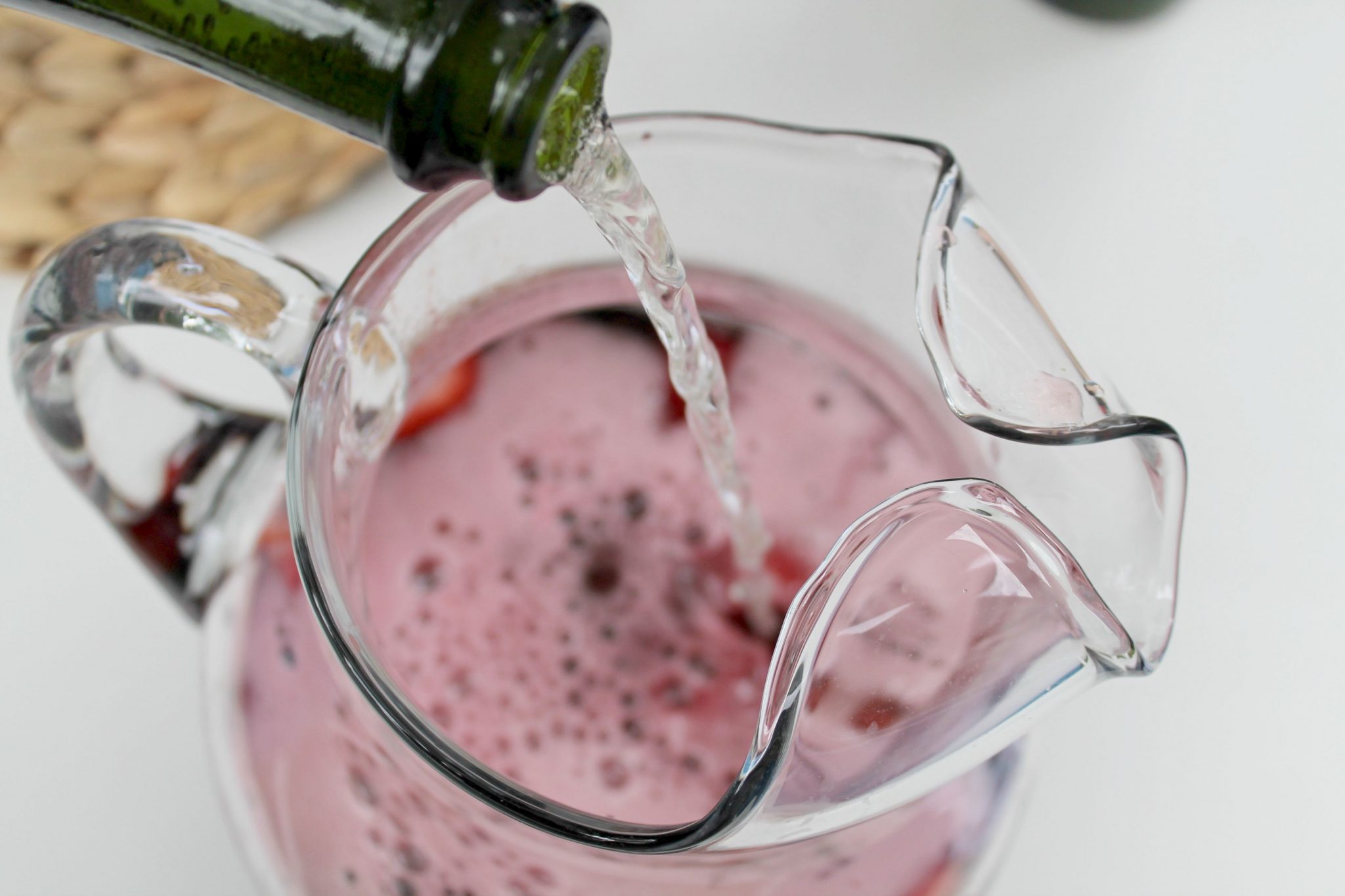 Mix together with a large spoon, grab a couple of mason jars, garnish with berries, and serve!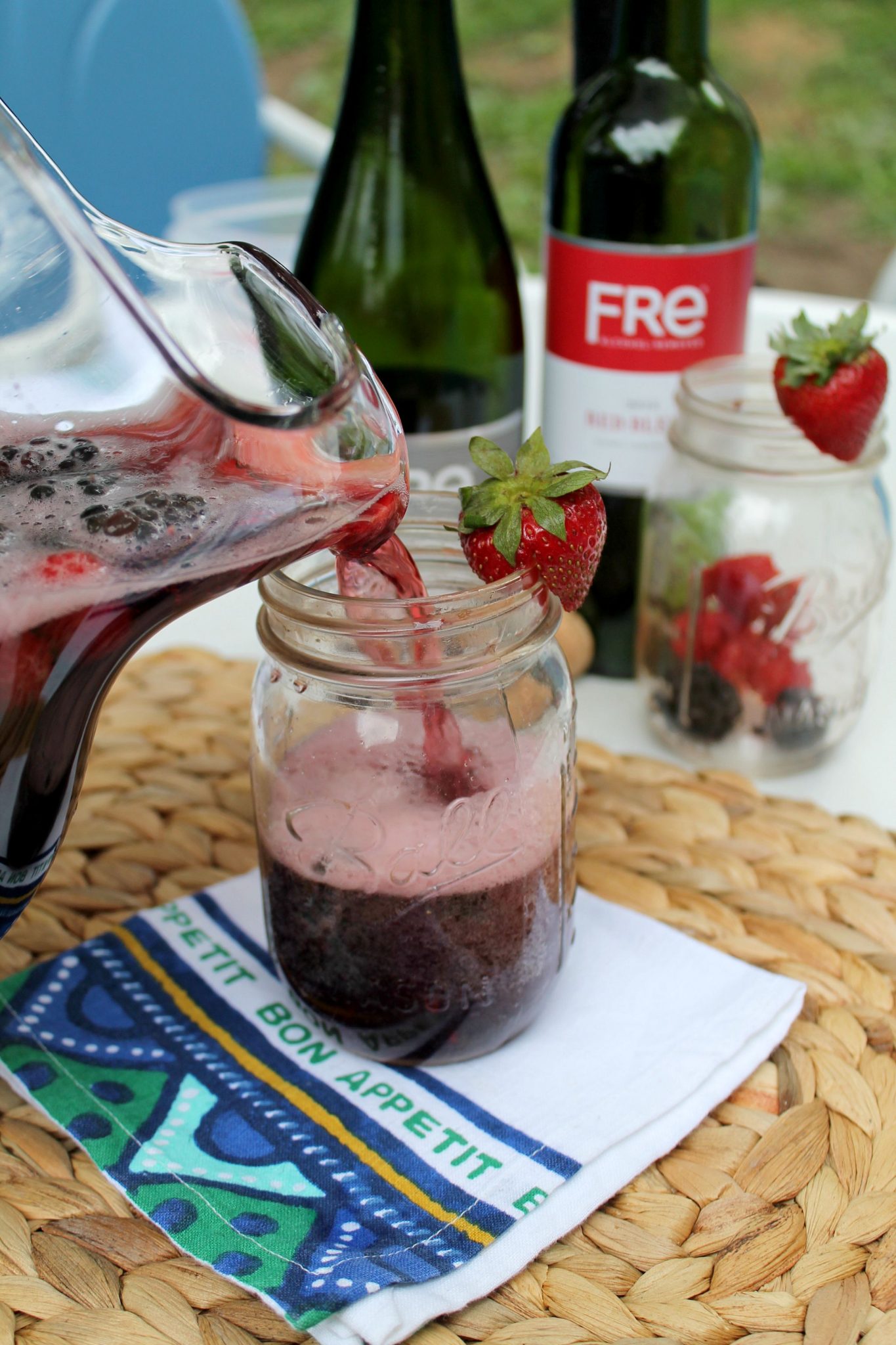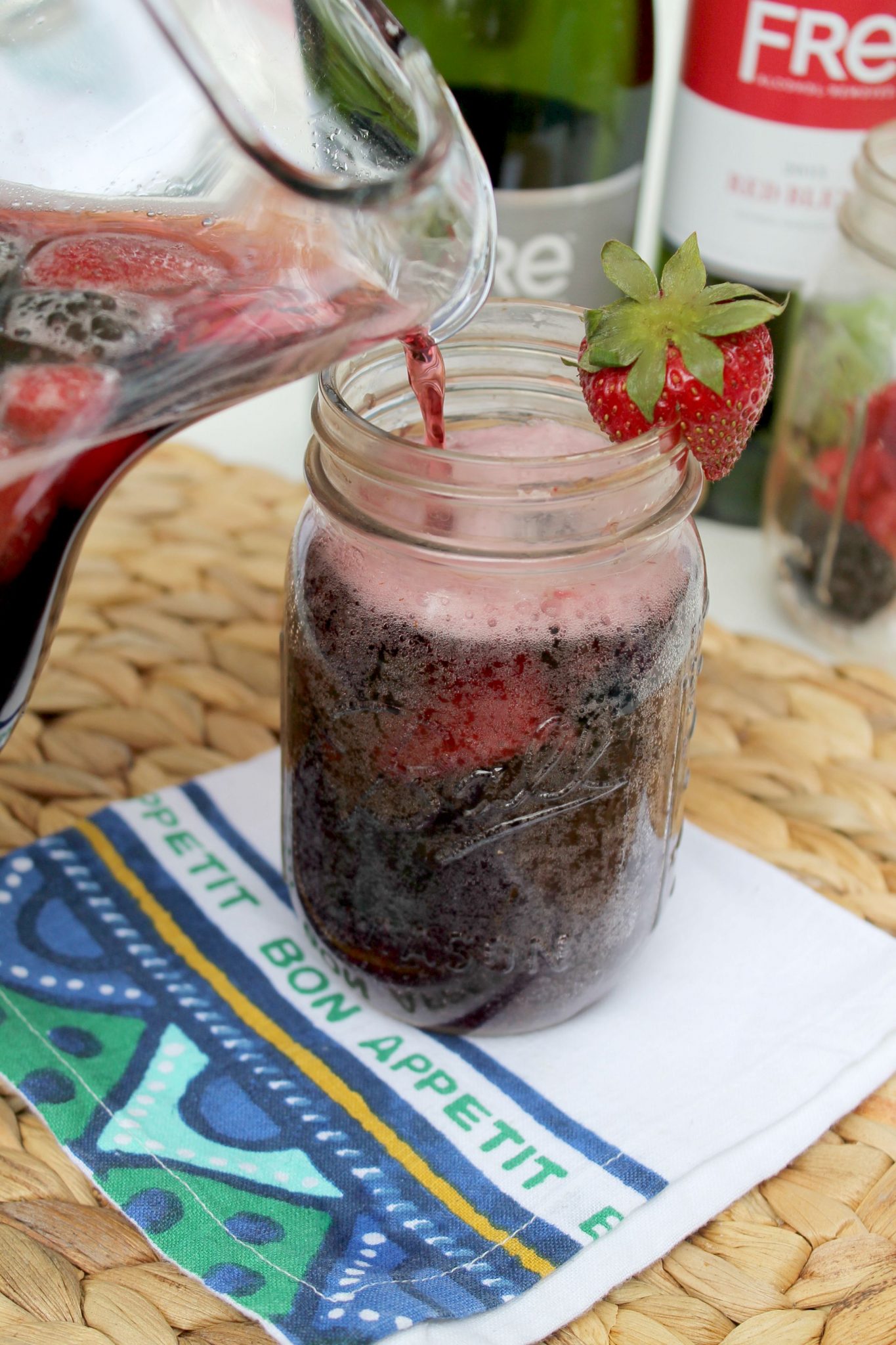 How would YOU enjoy Fre Wines?
You can visit Fre on Facebook HERE.