This post has been sponsored by Mrs. Meyer's Clean Day®. All thoughts and opinions are my own.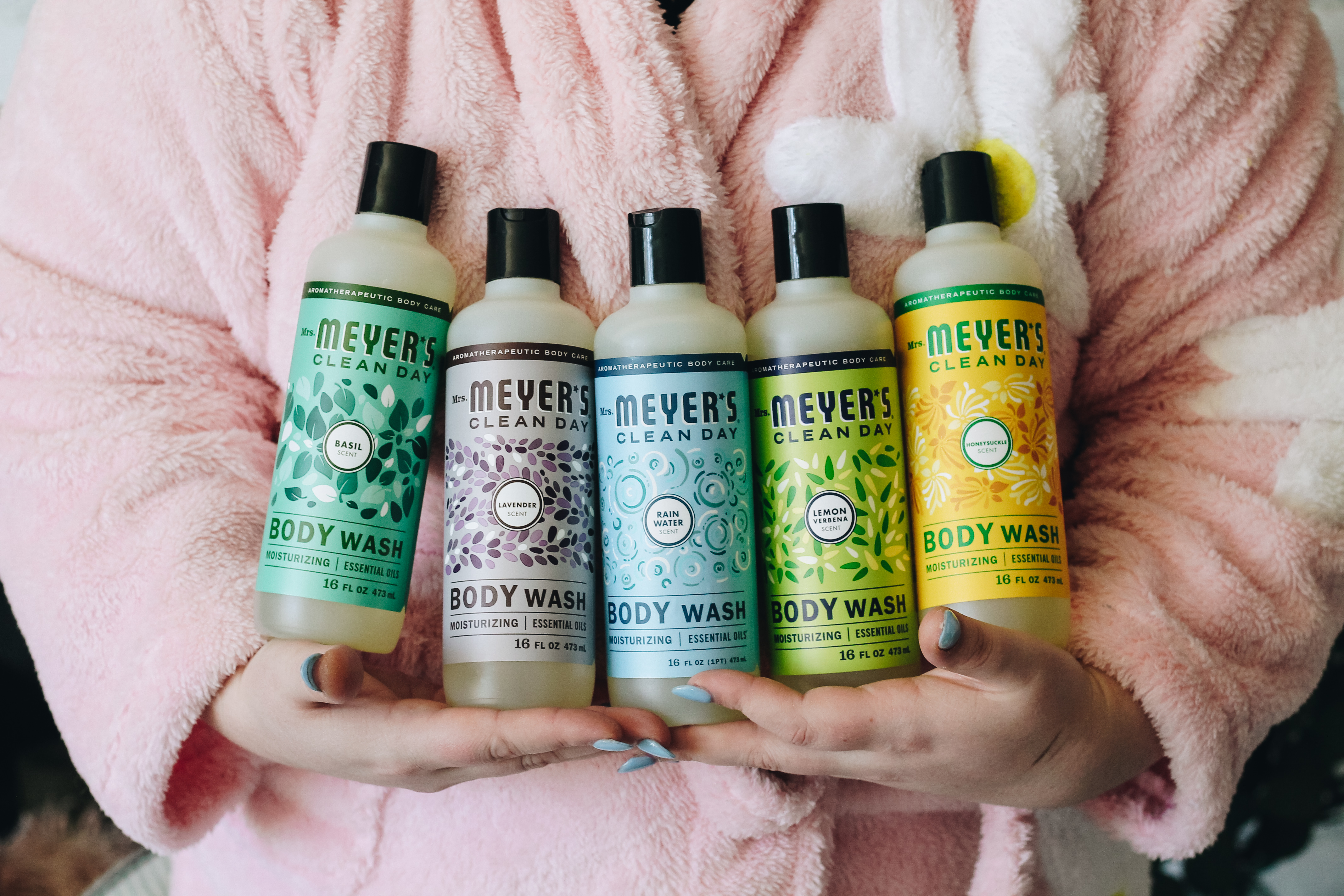 Hello, friends!
I hope you're having an amazing day today! I am so excited to share today's post because not only am I dissecting my nighttime routine, I'm also sharing my fav nighttime staple: Mrs. Meyer's Clean Day Body Wash! I am a huge fan of the Mrs. Meyer's brand so when I found out they made body washes, I had to run out and stock up! I'm so excited to share more, so let's get into my nighttime routine!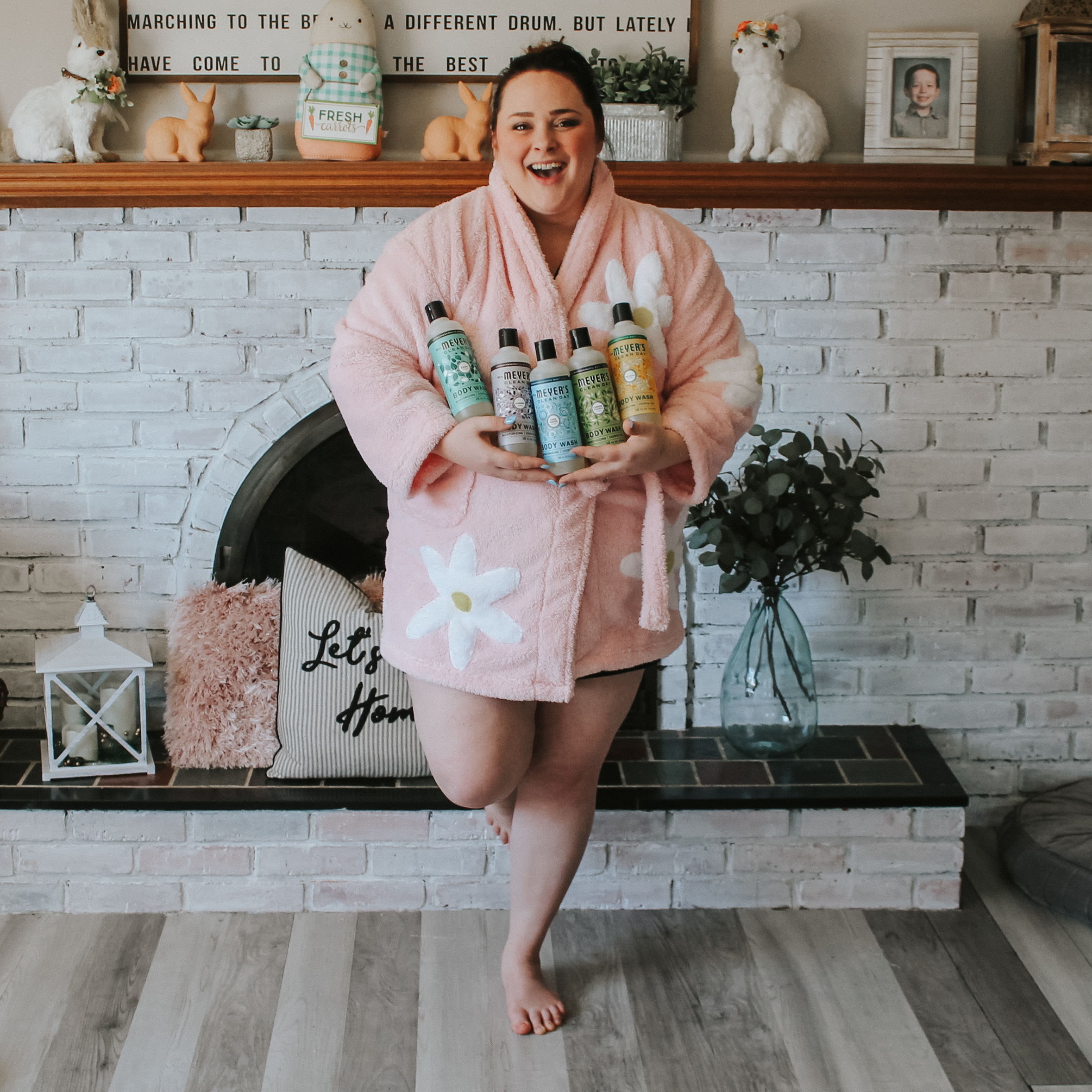 My Nighttime Routine
Hot Shower
Each night after the kiddos are in bed, I love indulging in a nice hot shower. I find that it relaxes me and kicks me into chill mode. The heat of the shower also helps ease my Endometriosis pain to help my body take a breather, too. When I'm in the shower, I try to think of at least three things that happened in my day that I'm grateful for. It could be anything—a kind word from a stranger, something one of my kiddos did that day or something I accomplished myself. I think it's really important to get in a positive mindset and keep the good in clear focus each day.
I love incorporating Mrs. Meyer's Body Wash because the fragrances are just out of this world fantastic and it's a product I can feel good about using.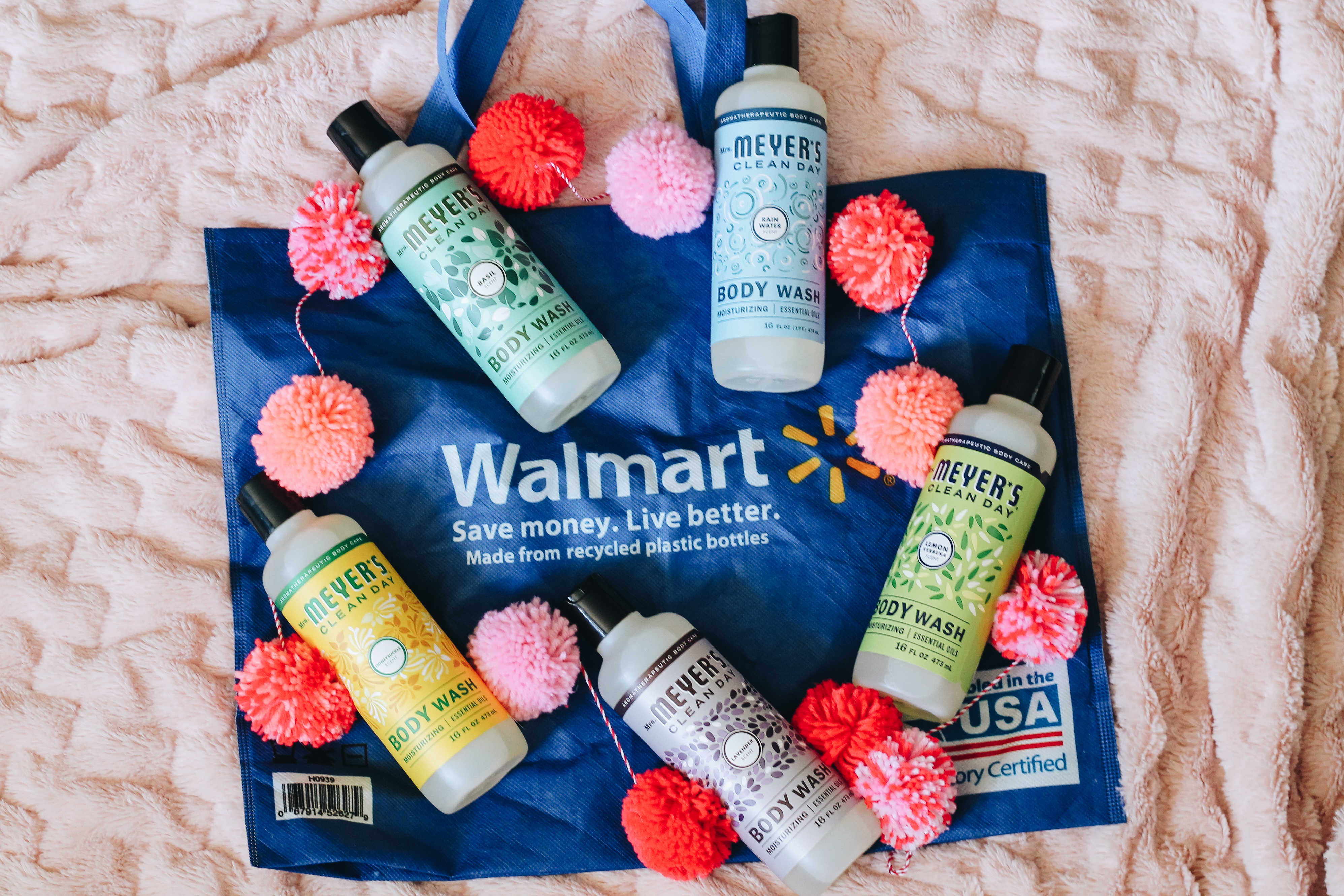 About Mrs. Meyer's Clean Day Body Wash:
Cruelty-free!
NO parabens, phthalates, MEA, DEA, artificial colors, or animal-derived ingredients.
Leaves skin feeling smooth, soft, and refreshed.
Dermatologically tested.
Made with aloe vera gel, essential oils, flaxseed oil, and other thoughtfully chosen ingredients.
Absolutely NO Mrs. Meyer's products are tested on animals (Leaping Bunny certified).
SO many amazing fragrances to choose from!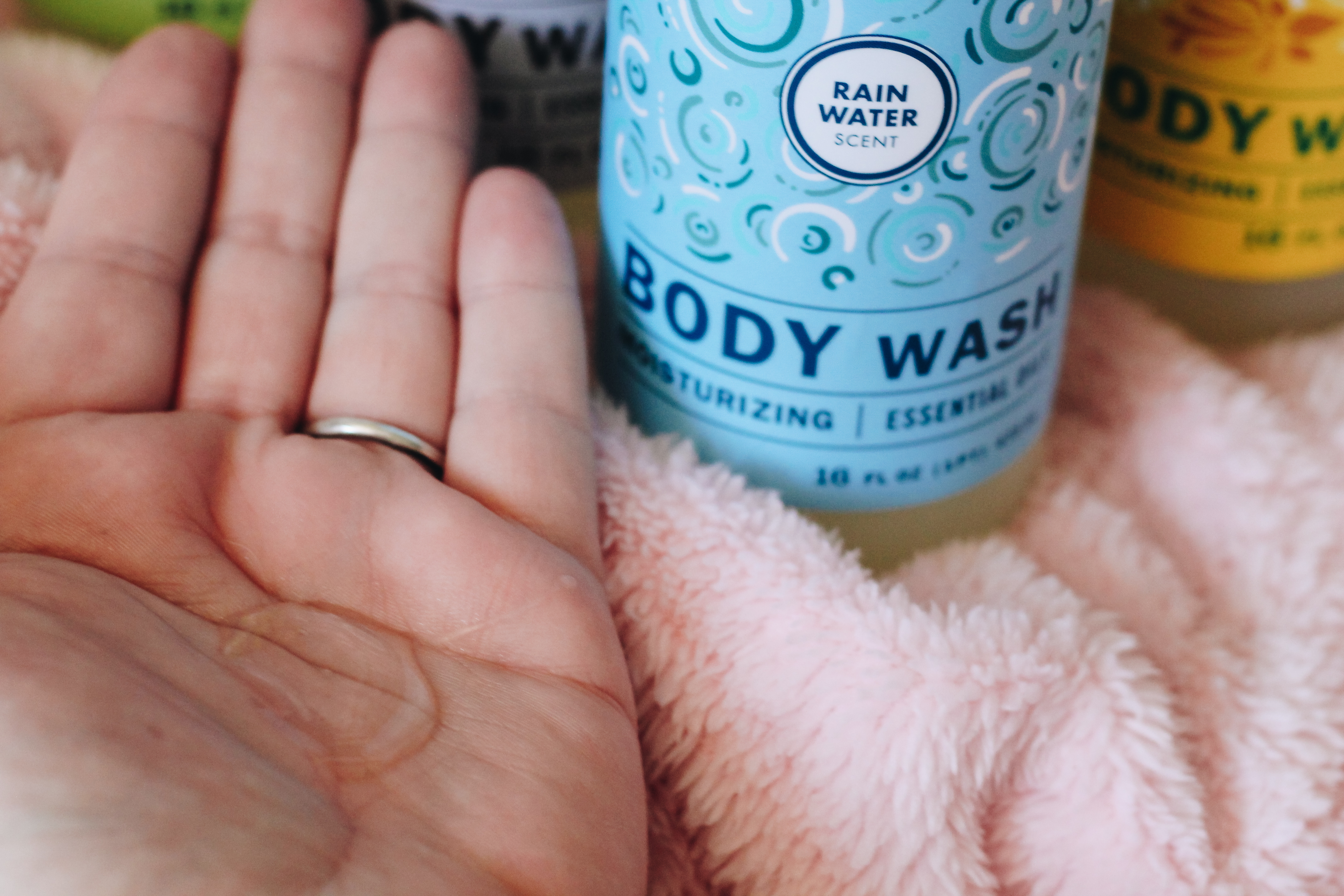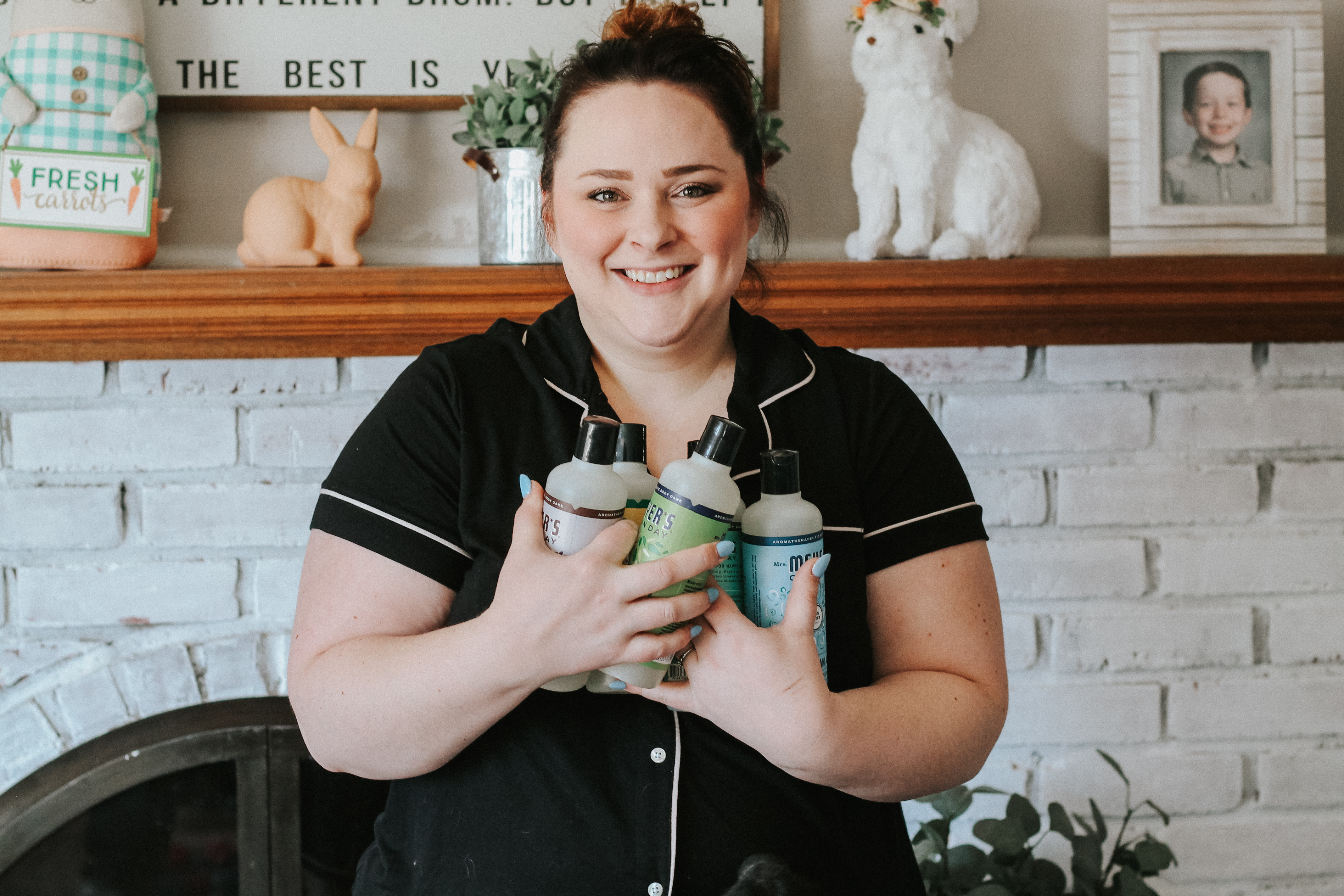 My current favorite, although I do hate to pick favorites with these, is the Rain Water scent. It has notes of bergamot, dragonfruit, and lily of the valley, all finished off with a lovely musk. It's super moisturizing for the skin, perfect for this Michigan gal. If you can only choose one scent, go with this one—you're going to LOVE it! This bottle stays in our shower because it's used by our whole family; it's my hubby's favorite scent, too!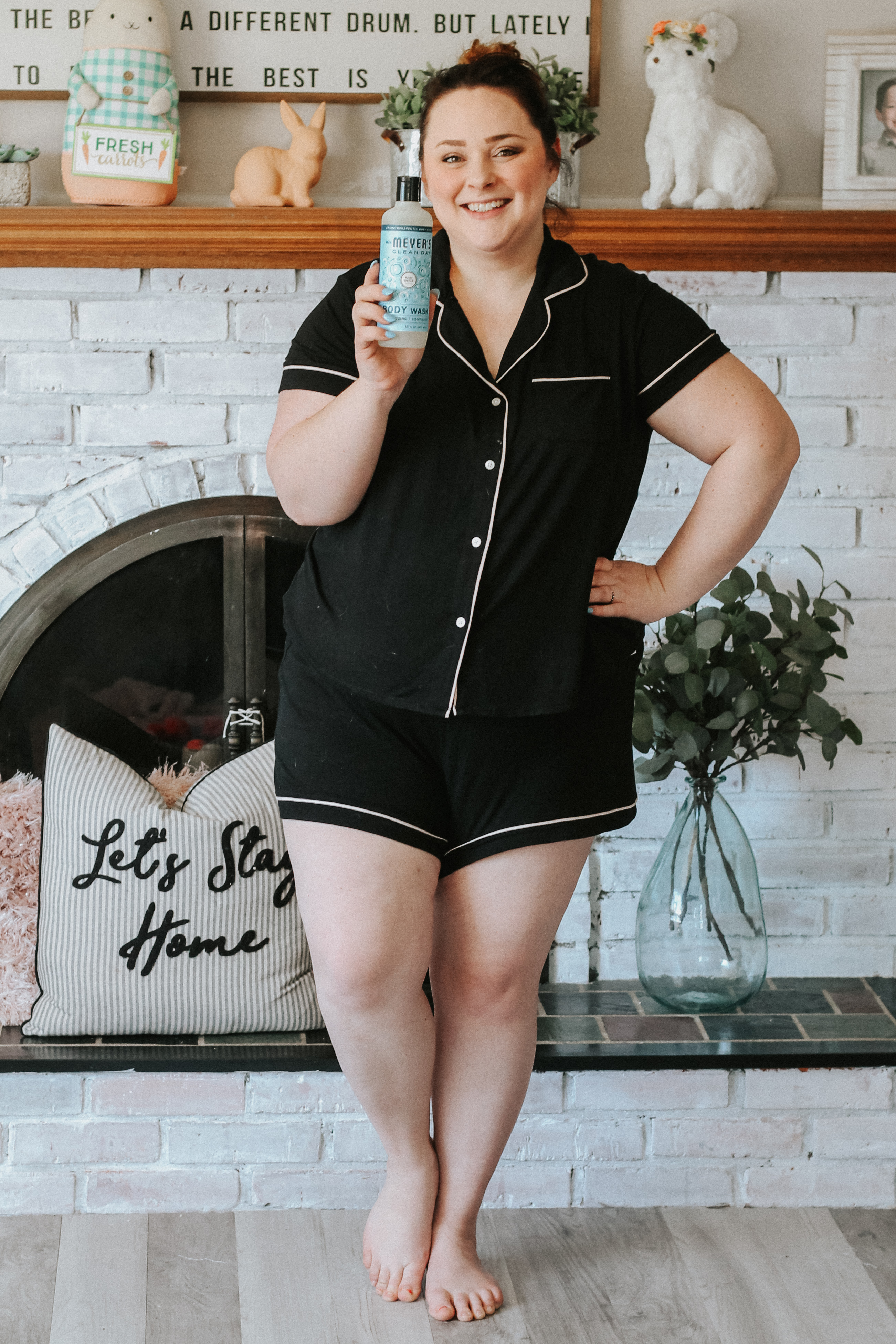 I also am a HUGE fan of the Lavender Mrs. Meyers Body Wash, I've always loved the calming scent and it's the one I choose when purchasing Mrs. Meyers cleaning products. I just find the scent so soothing and relaxing, it doesn't have a chemical scent. And with my anxiety and my son Wyatt's Autism, harsh chemical scents just aren't our vibe. The Lavender body wash is perfect to unwind after more stressful days.
Tea & Reflection
After I get out of the shower each night I put on my comfiest pajamas and my robe and make myself some tea. It's just a nice way to finish off the day and also to grab a moment or two to reflect again on the day and mentally prepare for the next.
Apply Nighttime Beauty Products
After my tea, I put on all of the moisturizers and put a leave-in treatment in my hair. I really have been trying harder to maintain my skin, especially as I get older. Plus, it's a nice way to pamper myself each night when the house is quiet and I have some alone time.
Time for Bed
Now it's off to bed! Sometimes my hubby and I will watch some tv or play some Mario, but I've been trying to get to bed earlier to combat the fatigue from my Endometriosis. I find that when I got to bed earlier, I wake up feeling so much better the next day.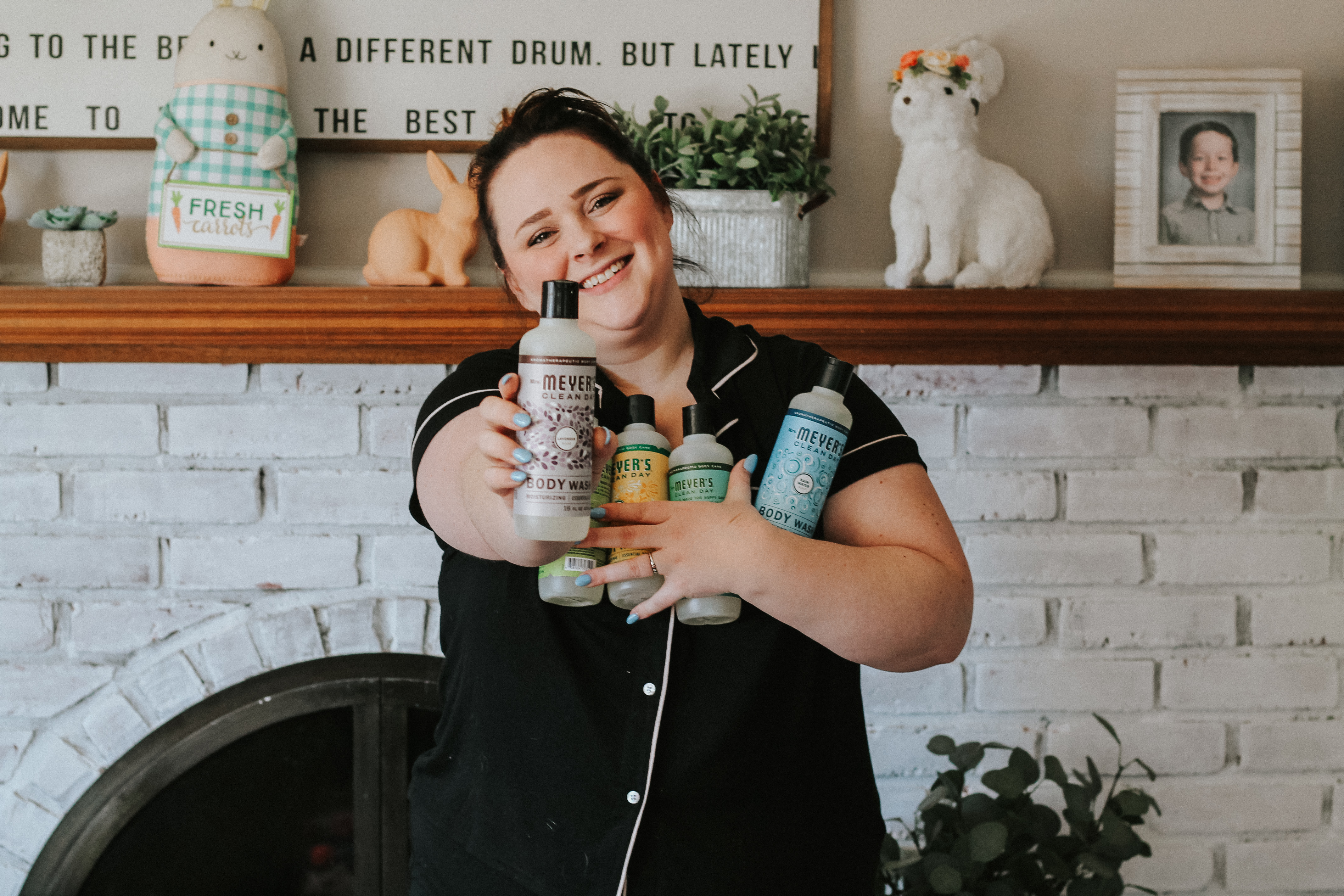 So what are you waiting for? I know you want to hop in your car and run to Walmart right now to stock up!
But, before you do be sure to grab this coupon – you can thank me later!
Love this post? Pin it for later here: