A huge thanks to our friends at Woman Within for sponsoring today's post. This post contains affiliate links.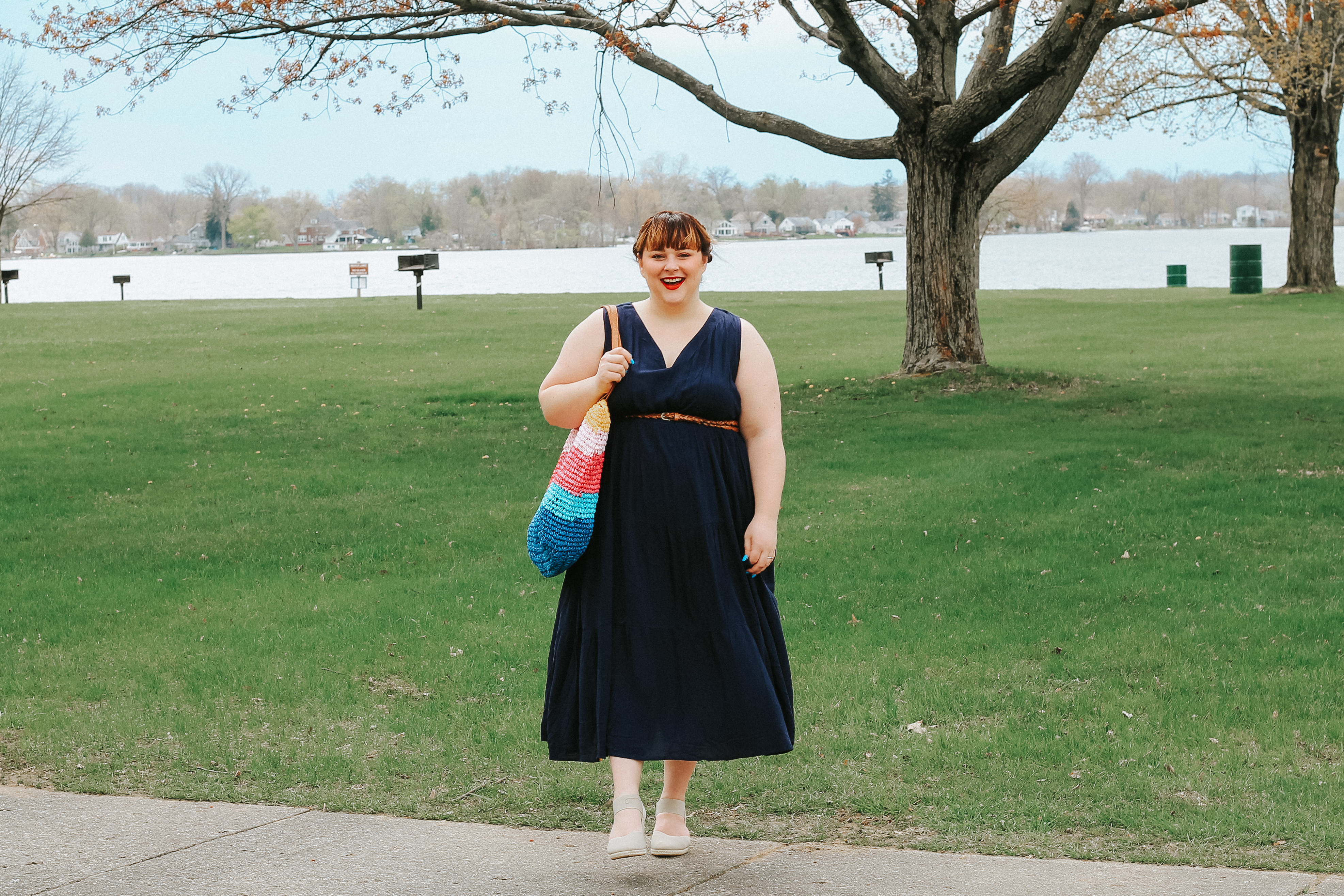 Hello, friends!
Wow, can you believe Spring is almost turning into Summer? It feels like the seasons are just rushing by! I am so jazzed about today's post because I get to share a new brand with you, Woman Within. When I was doing research for the post and looking into Woman Within as a company, I was so inspired. The folks at Woman Within want you to love the clothing you wear – they take every measure to make sure that each piece is liveable and comfortable for every day. And let me tell you, they aren't kidding.
I was able to put together two looks to share with you today and I can't wait to show you!
Look #1 – Easy Breezy Summer Picnic
My family and I love heading to the beach for picnics, so I wanted to put together a look that would be perfect for this occasion! I chose pieces that were easy to wear and oh-so-comfortable. This navy crinkle dress is SO comfy. I paired it with a skinny belt I had in my closet, these adorable khaki shoes, and this cute color block straw tote.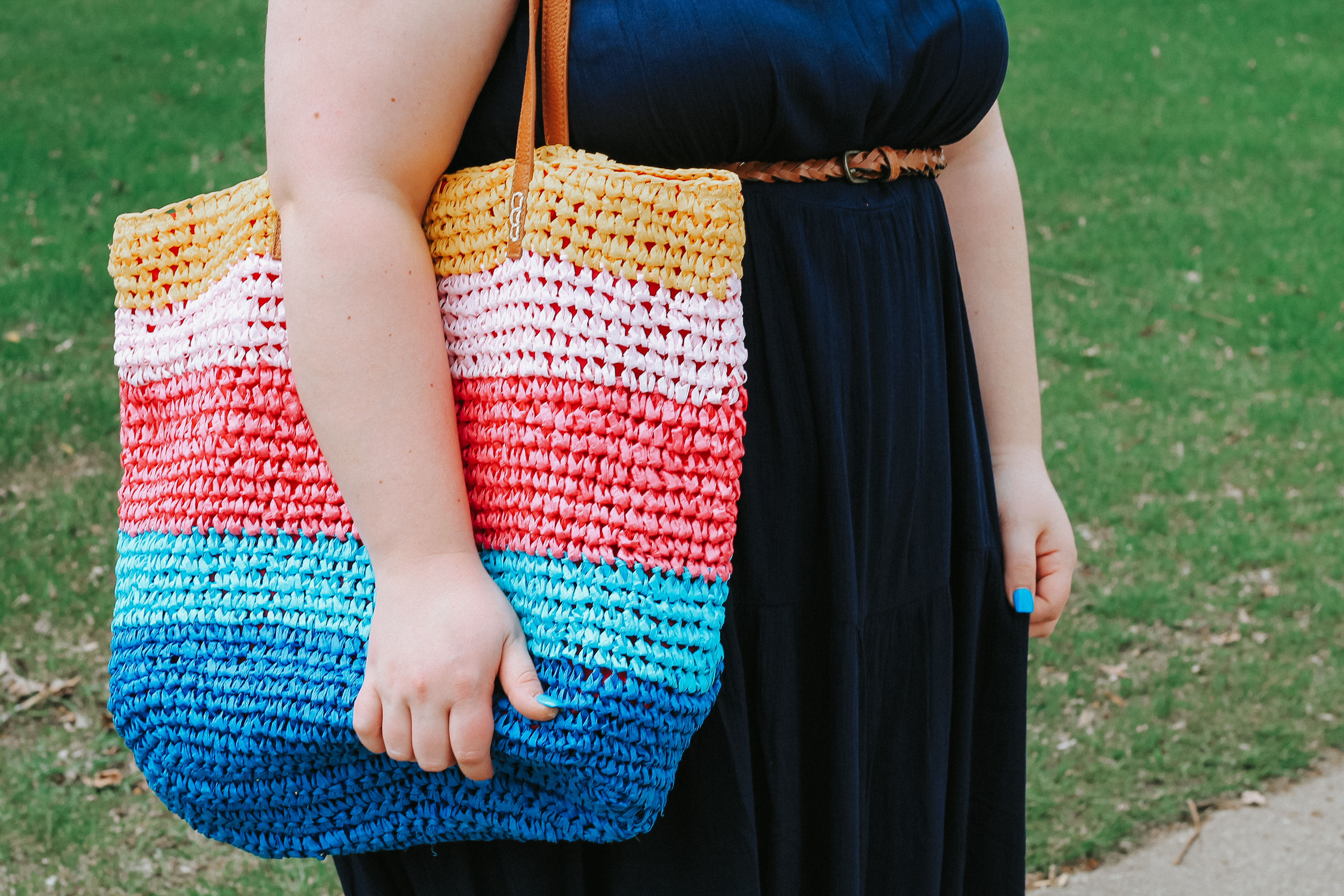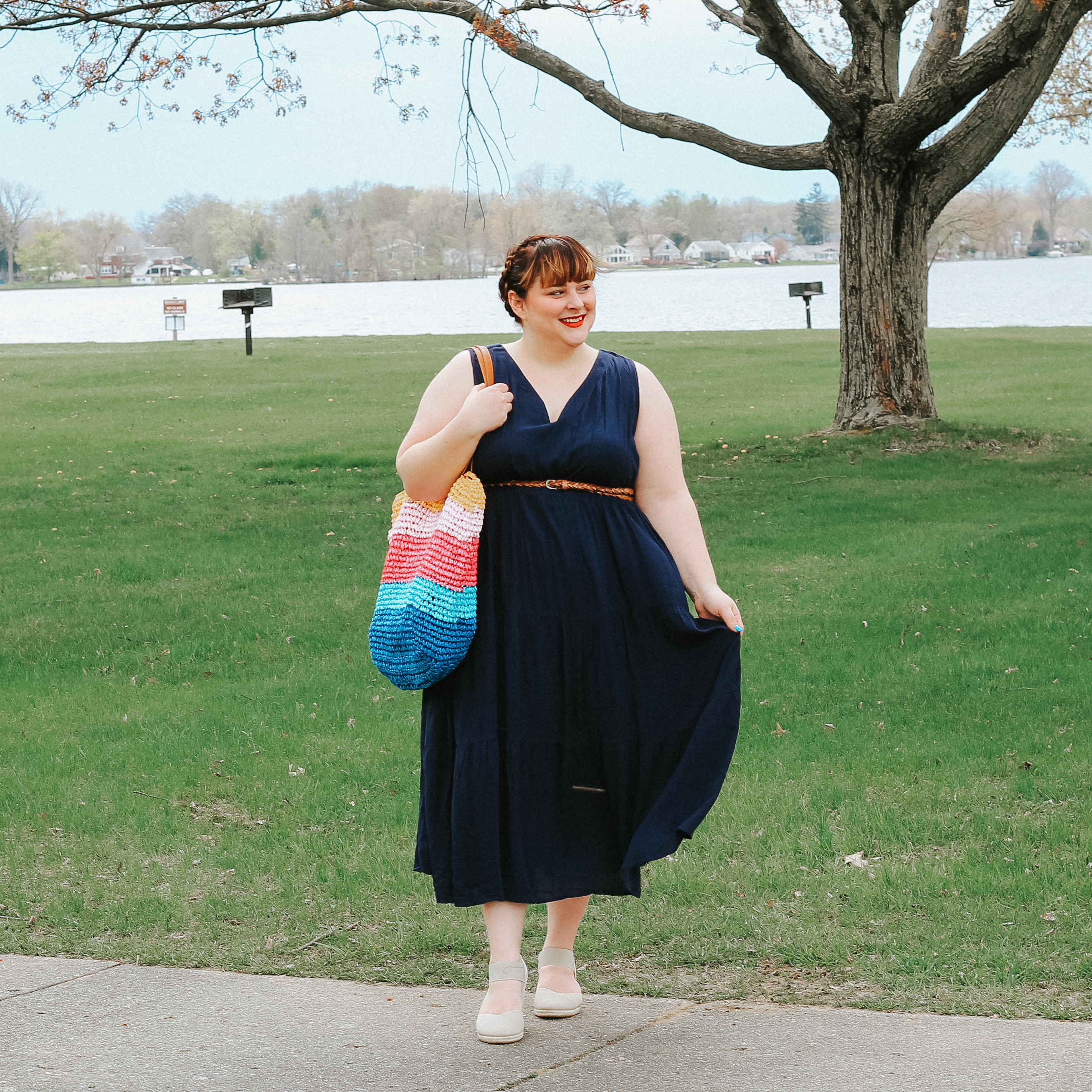 Look #2 – Brunch Date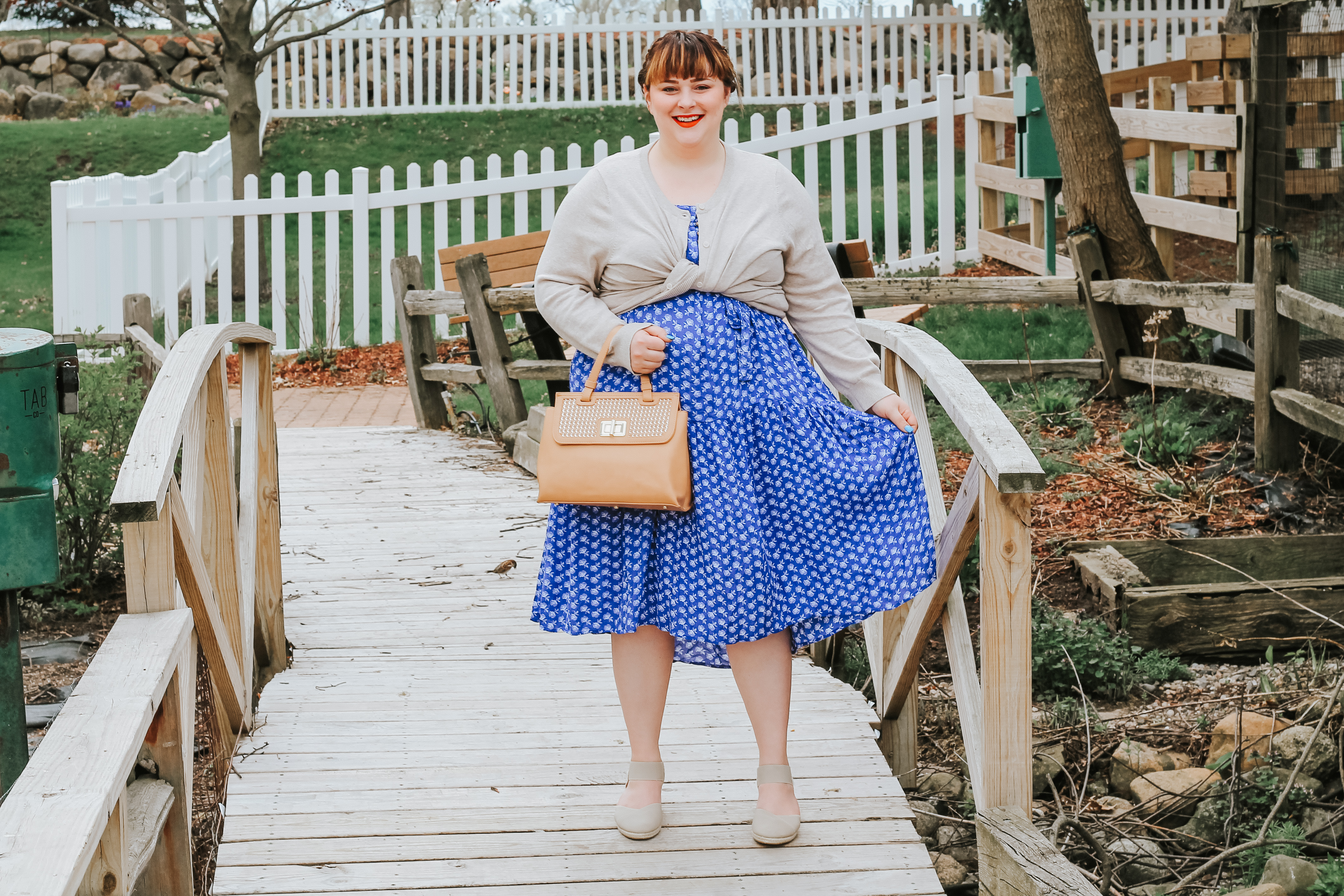 This brunch date look is just so adorable, isn't it? It all started with this Button Front Flounced Hem Crinkle Tank Dress! I saw it and it inspired the whole look! I loved the little brass button detailing, the tie-waist, and the beautiful floral print. This crinkle dress is machine washable and SOOOO comfortable!
I picked up this cute woven flap satchel to wear with the outfit and I think it complements it perfectly! The cardigan I'm wearing is called the Perfect Long Sleeve Cardigan and man does it not disappoint! I love twisting my cardigans up to create a cropped effect for summer – it makes cardigans more wearable and I am a total cardigan gal!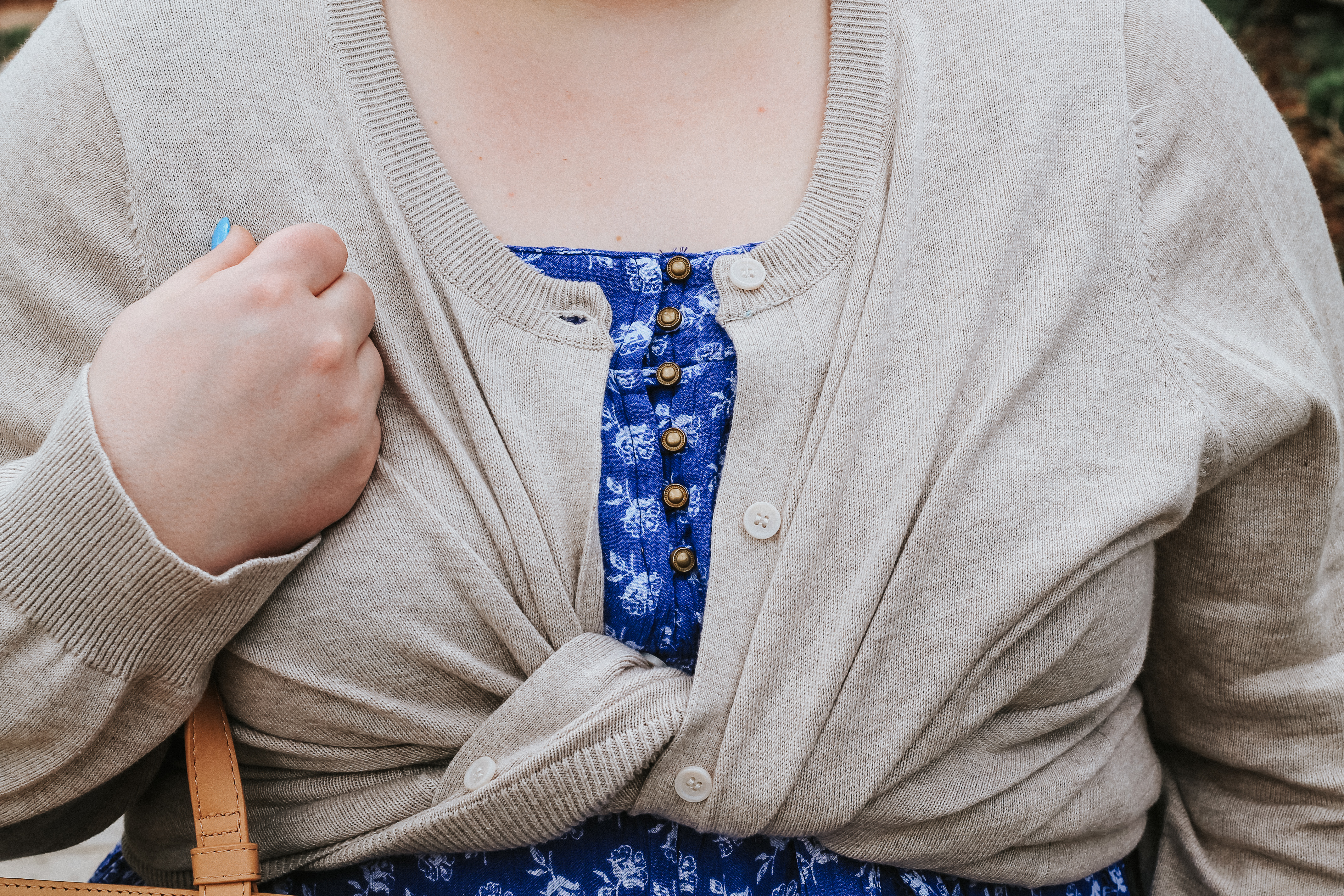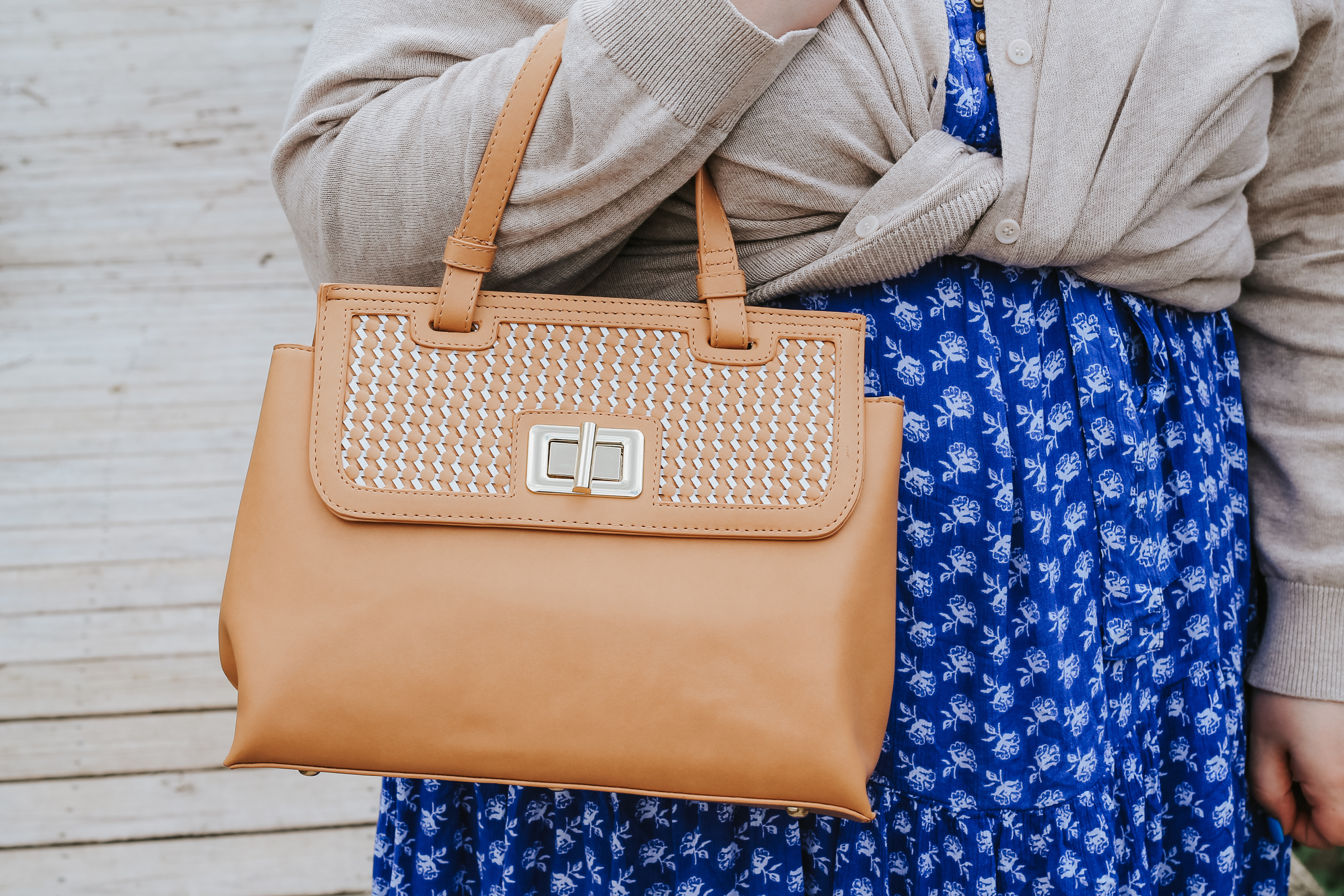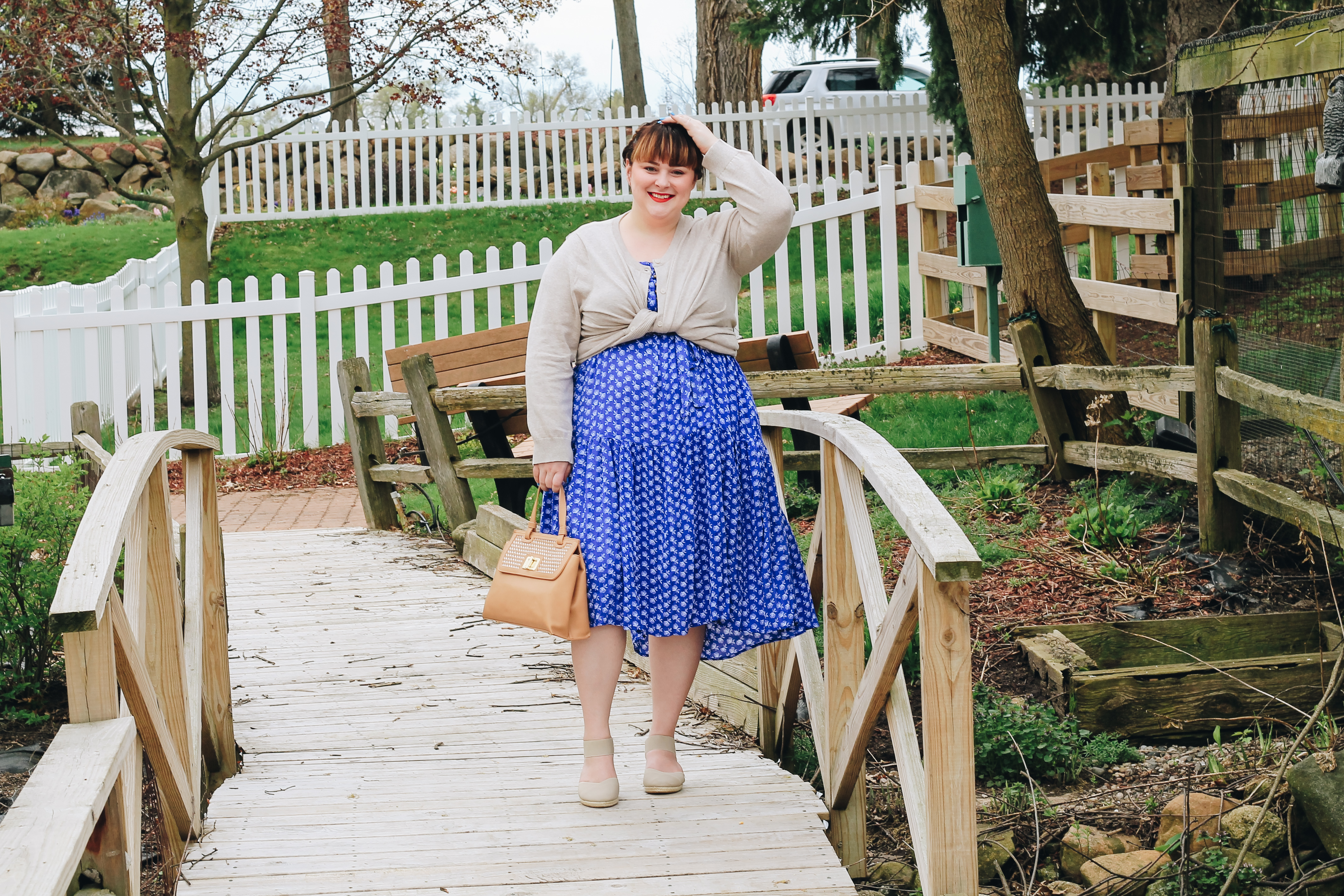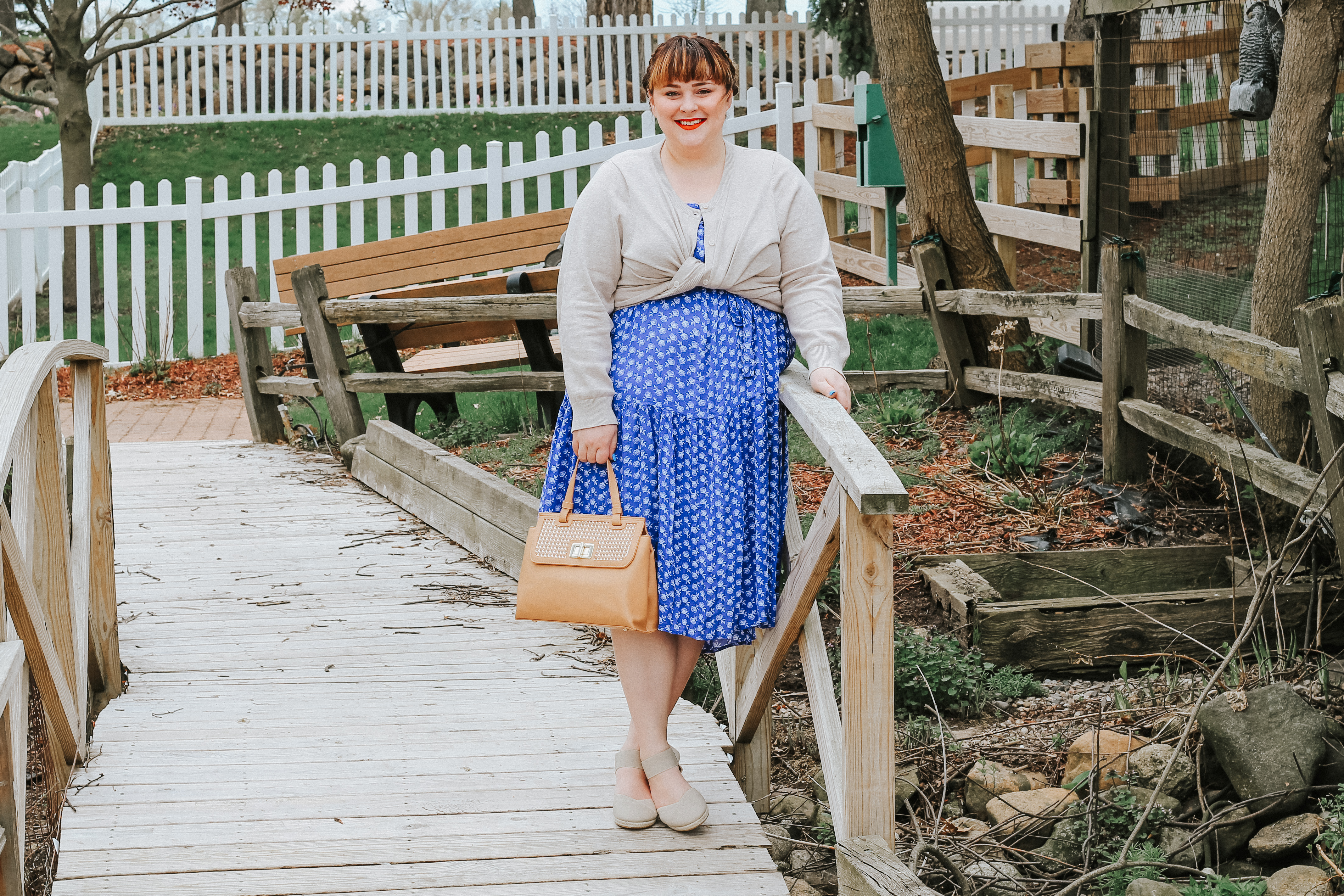 Shop my Woman Within Picks Here:

So tell me, which items featured are YOUR favorites? Tell me in the comments below! And don't forget to check out Woman Within and support their message to include ALL bodies! Because #EVERYBODY is beautiful!