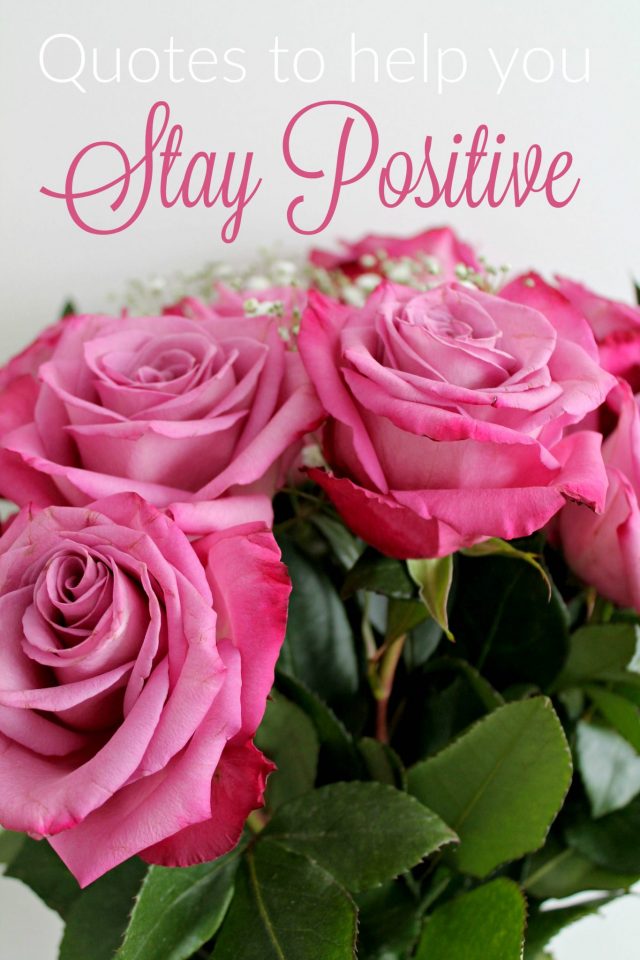 Sometimes it's easy to be pulled under when staring in the face of negativity. It has the ability to surround and envelope you, placing you under a permanant dark cloud that's nearly impossible to shake. I am a firm believer in being optimistic, even when it's hard. When I'm in a bad mood I always look back to some of my favorite quotes to bring in a little sunshine and help me to break free of the hold. And, I wanted to share some of my favorites with you, so today, if you're having a bad day – just browse the below for instant positivity! 🙂
Favorite Quotes to Inspire Positivity:
"Our greatest weakness lies in giving up. The most certain way to succeed is always to try just one more time." – Thomas Edison
"The difference in winning and losing is most often…not quitting." – Walt Disney
"Be soft. Do not let the world make you hard. Do not let pain make you hate. Do not let the bitterness steal your sweetness. Take pride that even though the rest of the world may disagree, you still believe it to be a beautiful place." – Kurt Vonnegut
"Write it on your heart that every day is the best day in the year." – Ralph W. Emerson
"We can't escape pain; we can't escape the essential nature of our lives. But we do have a choice. We can give in and relent, or we can fight, persevere, and create a life worth living, a noble life. Pain is a fact; our evaluation of it is a choice." – Jacob Held
"The greatest discovery of all time is that a person can change his future by merely changing his attitude." – Oprah Winfrey
"Nothing truly stops you. Nothing truly holds you back. For your own will is always within your control. Sickness may challenge your body. But are you merely your body? Lameness may impede your legs. But you are not merely your legs. Your will is bigger than your legs. Your will needn't be affected by an incident unless you let it." – Epictetus
"Welcome every morning with a smile. Look on the new day as another special gift from your Creator, another golden opportunity to complete what you were unable to finish yesterday. Be a self-starter. Let your first hour set the theme of success and positive action that is certain to echo through your entire day. Today will never happen again. Don't waste it with a false start or no start at all. You were not born to fail." – Og Mandino
"No matter what the situation, remind yourself "I have a choice." – Deepak Chopra
"Believe in yourself! Have faith in your abilities! Without a humble but reasonable confidence in your own powers you cannot be successful or happy." – Norman Peale
"We are all in the gutter, but some of us are looking at the stars." ― Oscar Wilde
"What day is it?" It's today," squeaked Piglet. My favorite day," said Pooh." ― A.A. Milne
"All I ask is one thing, and I'm asking this particularly of young people: please don't be cynical. I hate cynicism, for the record, it's my least favorite quality and it doesn't lead anywhere. Nobody in life gets exactly what they thought they were going to get. But if you work really hard and you're kind, amazing things will happen." ― Conan O'Brien
Do YOU have a favorite inspiring quote?