Celebrate St.Patricks Day with these sweets + treats!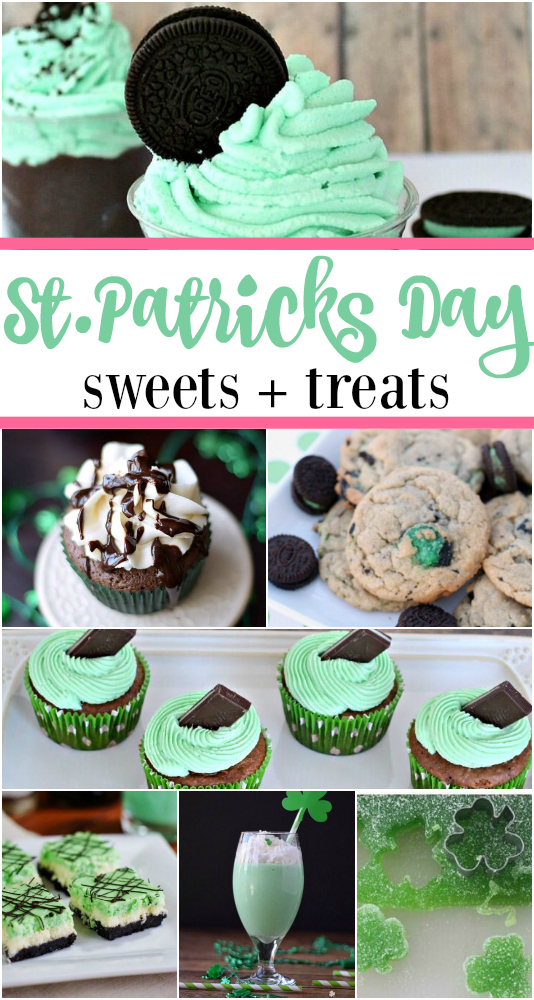 Get your pinching fingers ready, because St.Patrick's day is right around the corner! I'm a total planner, so I've been pinning ideas for about a month now. I'm thinking of celebrating with a fun little green-themed lunch for the kiddos, so I've been searching for some St.Patrick's day sweets and treats! Here are 27 amazing ideas!
St.Patrick's Day Sweets + Treats
Which sweet treat will YOU try?
Find more St.Patrick's Day content here: