Hello, friends!
William and I adopted two of our cats when we moved into our first apartment many years ago. Back before we were married, back before we had kids, back when life was a little simpler. We adopted both Mason and Cubby from the Humane Society and it was one of the greatest decisions we made as a couple.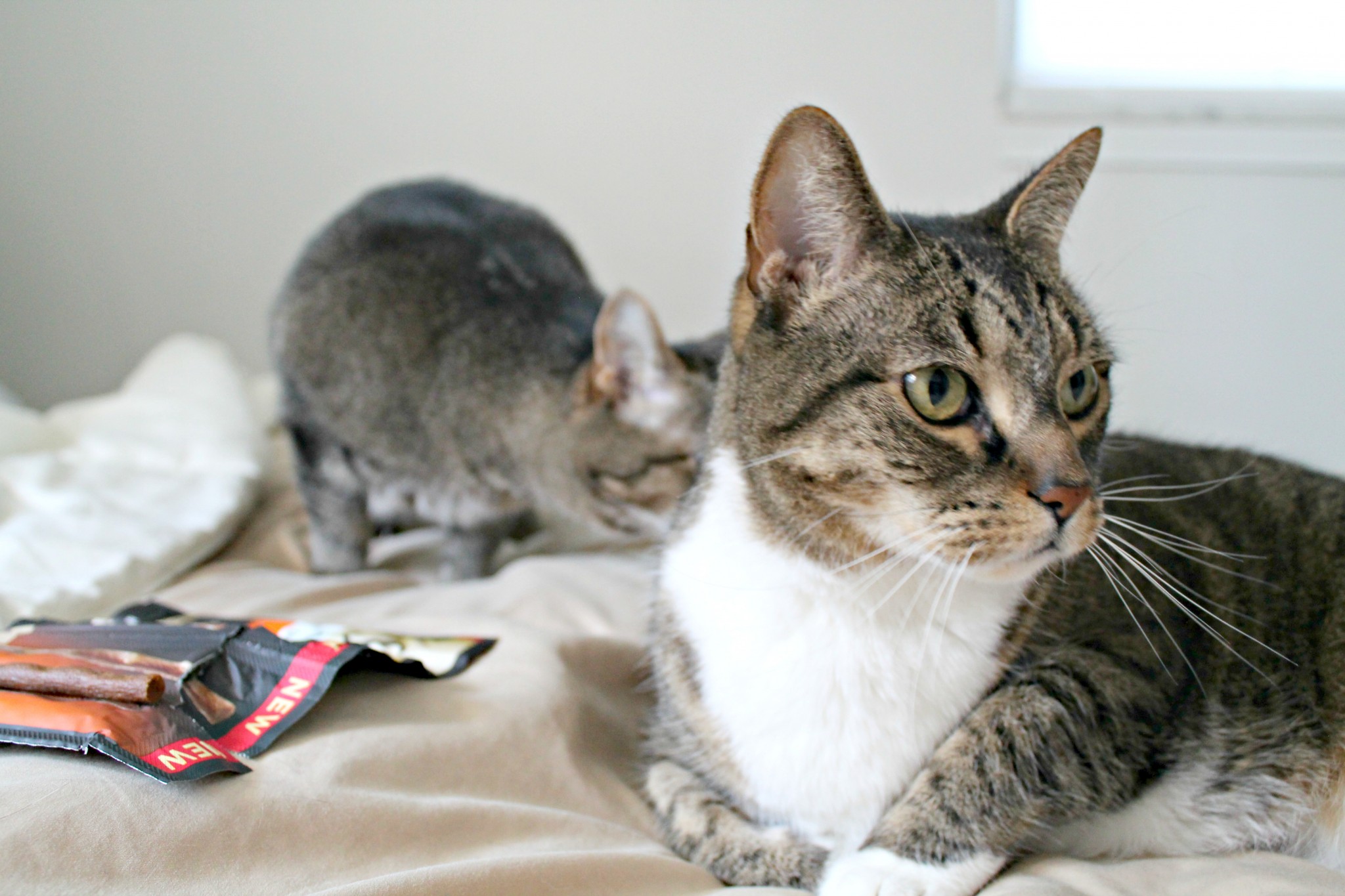 But when marriage and babies got thrown into the mix, as well as two dogs and another cat (I know, we have a Zoo), things got a bit more complicated and busy. So, it's really nice to treat them to something special every once in awhile. Now they're old ladies, both ten years old so they don't really do a lot of playing. They spend their days curled up in their cat beds, a warm windowsill, or a good sun spot, just like they should be during their twilight years. We recently partnered with SHEBA® to try out some of their cat treats, and boy were Mason and Cubby happy about that!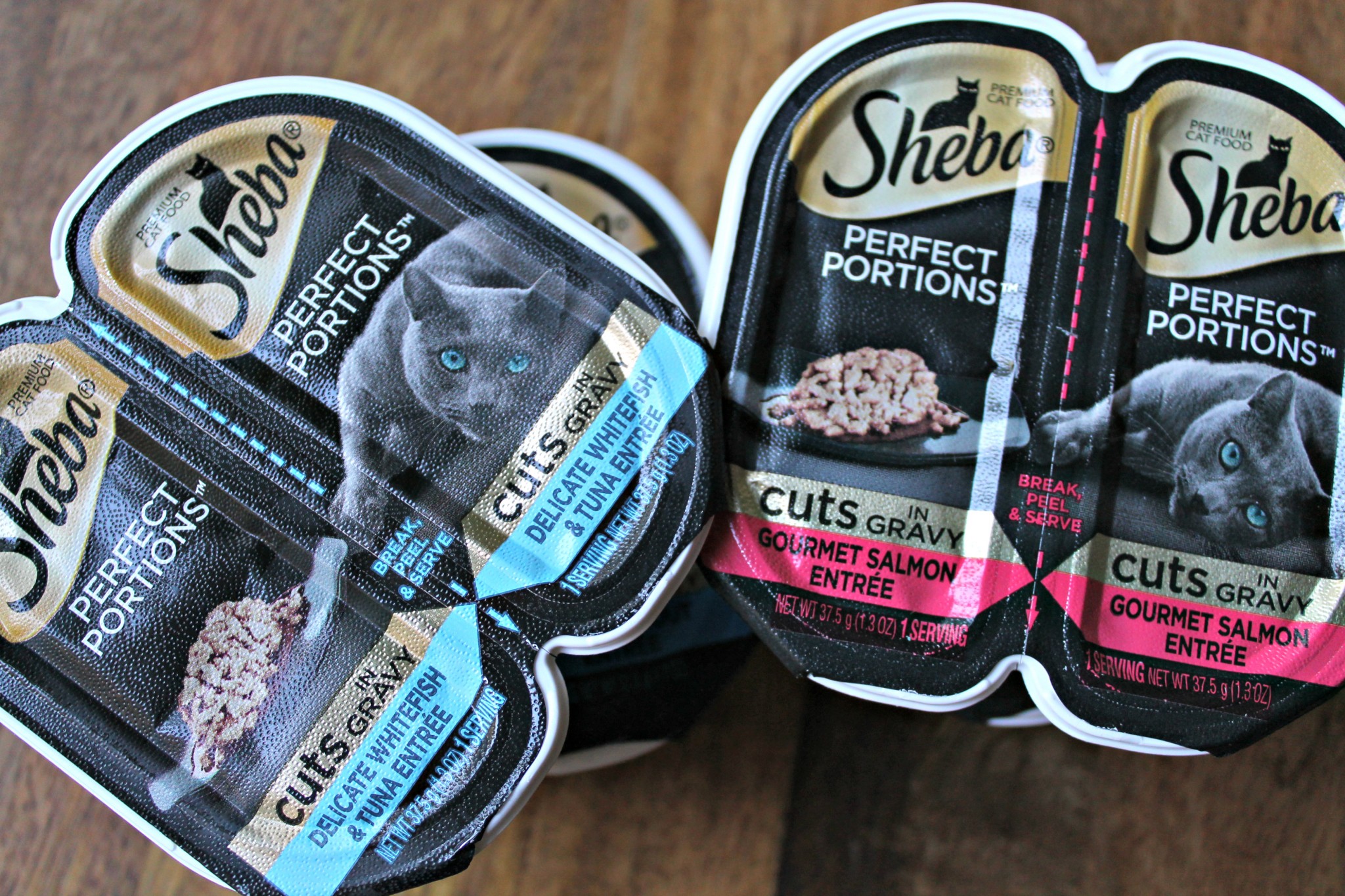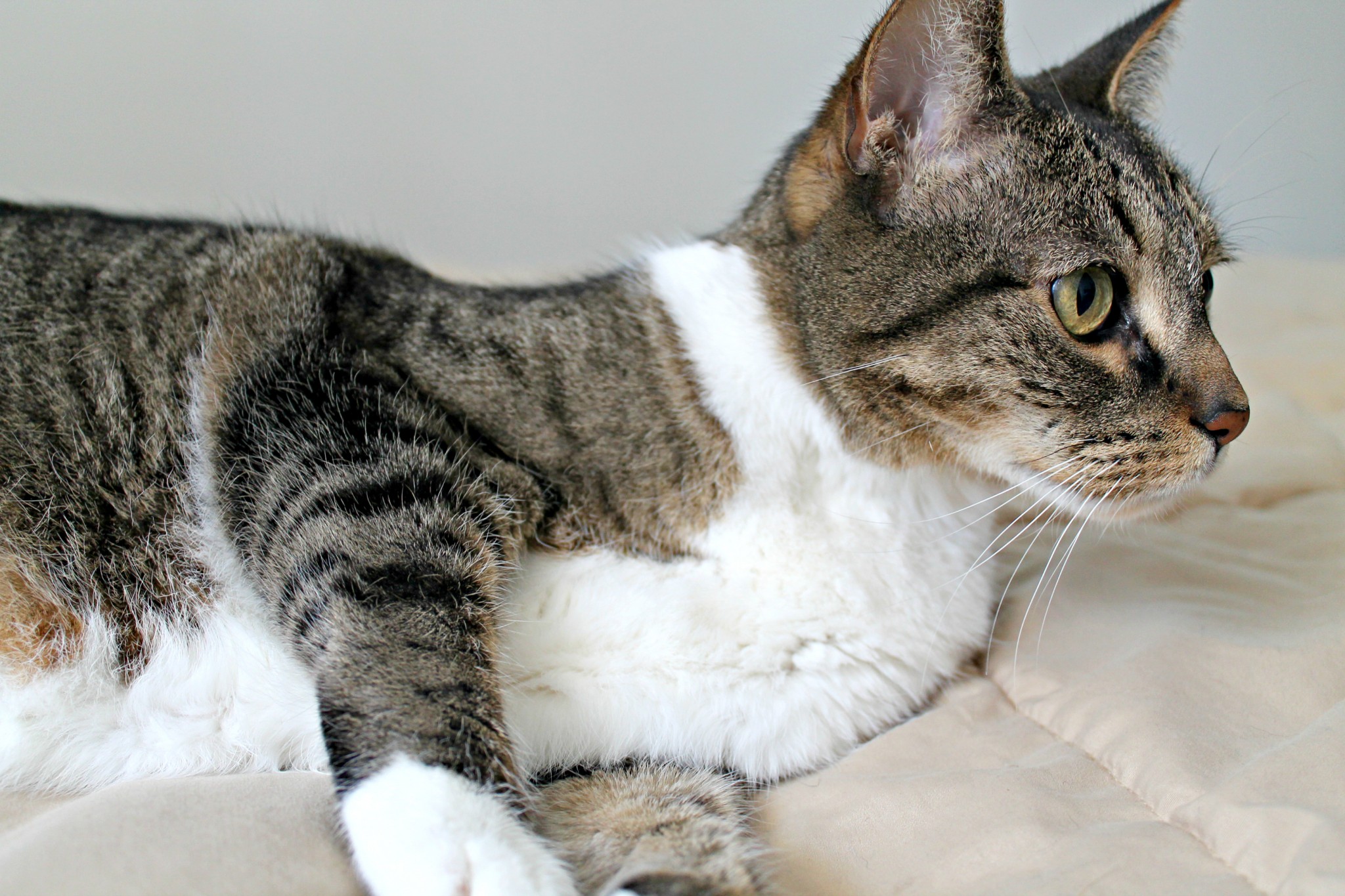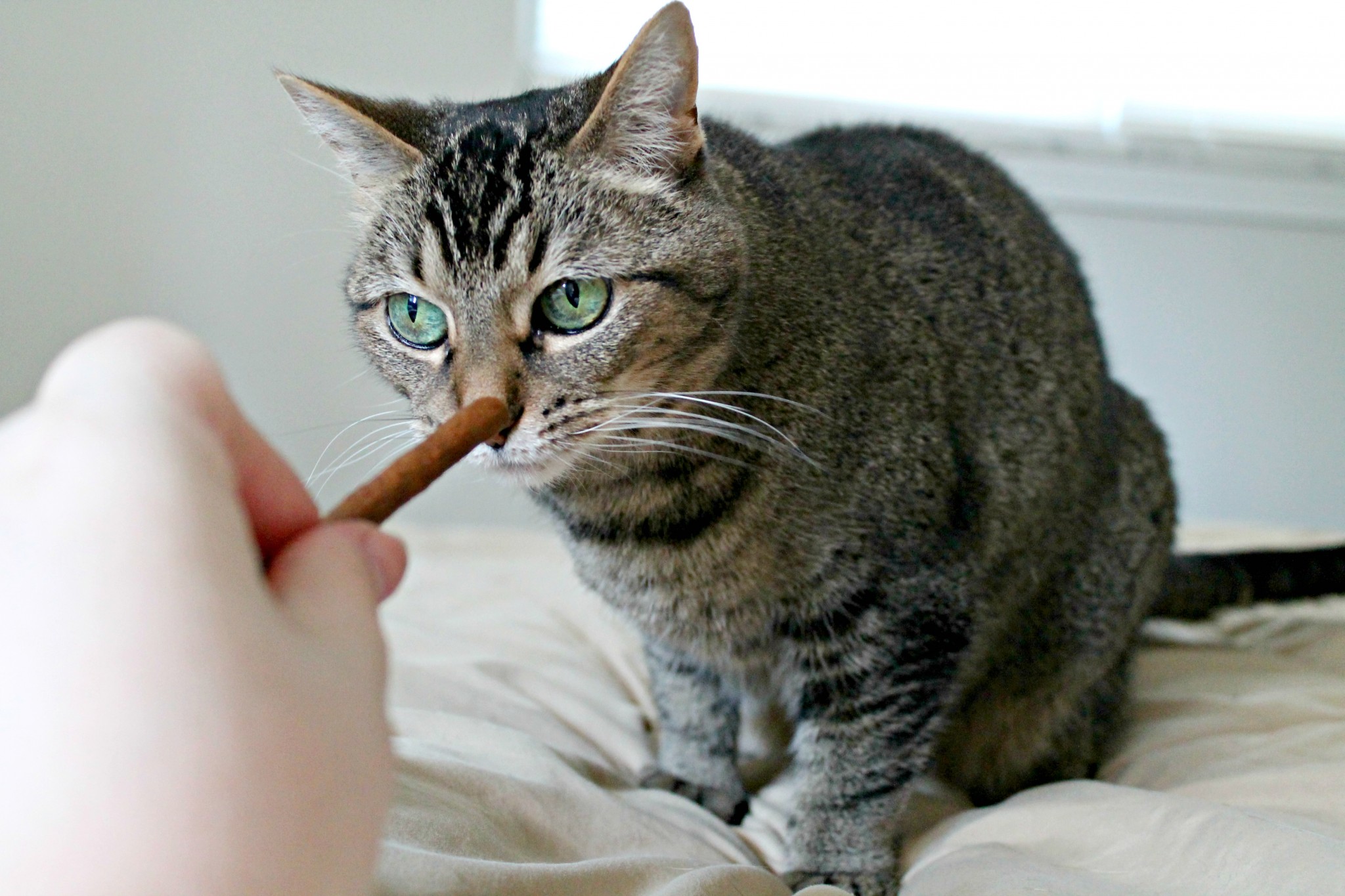 Our cats get so excited when it's time for a special treat, and the SHEBA® Meaty Tender Sticks treats and PERFECT PORTIONS™ Cuts in Gravy entrée, are the perfect choice! They're made with delicious real meat and are packaged individually so they're fresh when you open them! As soon as that package is opened, both cats come running!
The SHEBA® Meaty Tender Sticks are also great because they're the perfect size and shape to either break apart or give whole. Mason likes hers broken up into smaller pieces while Cubby prefers to dive right in on the whole thing!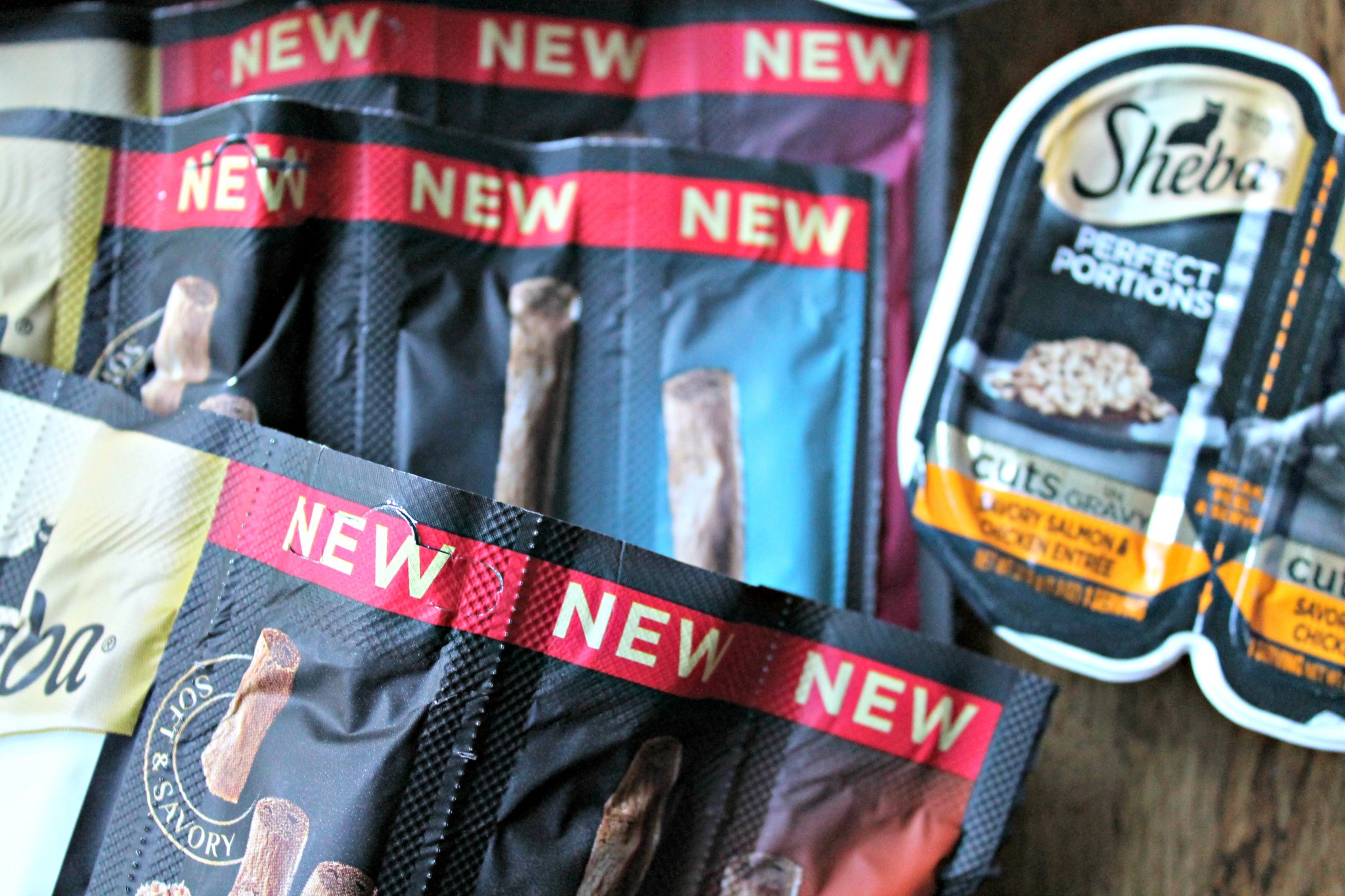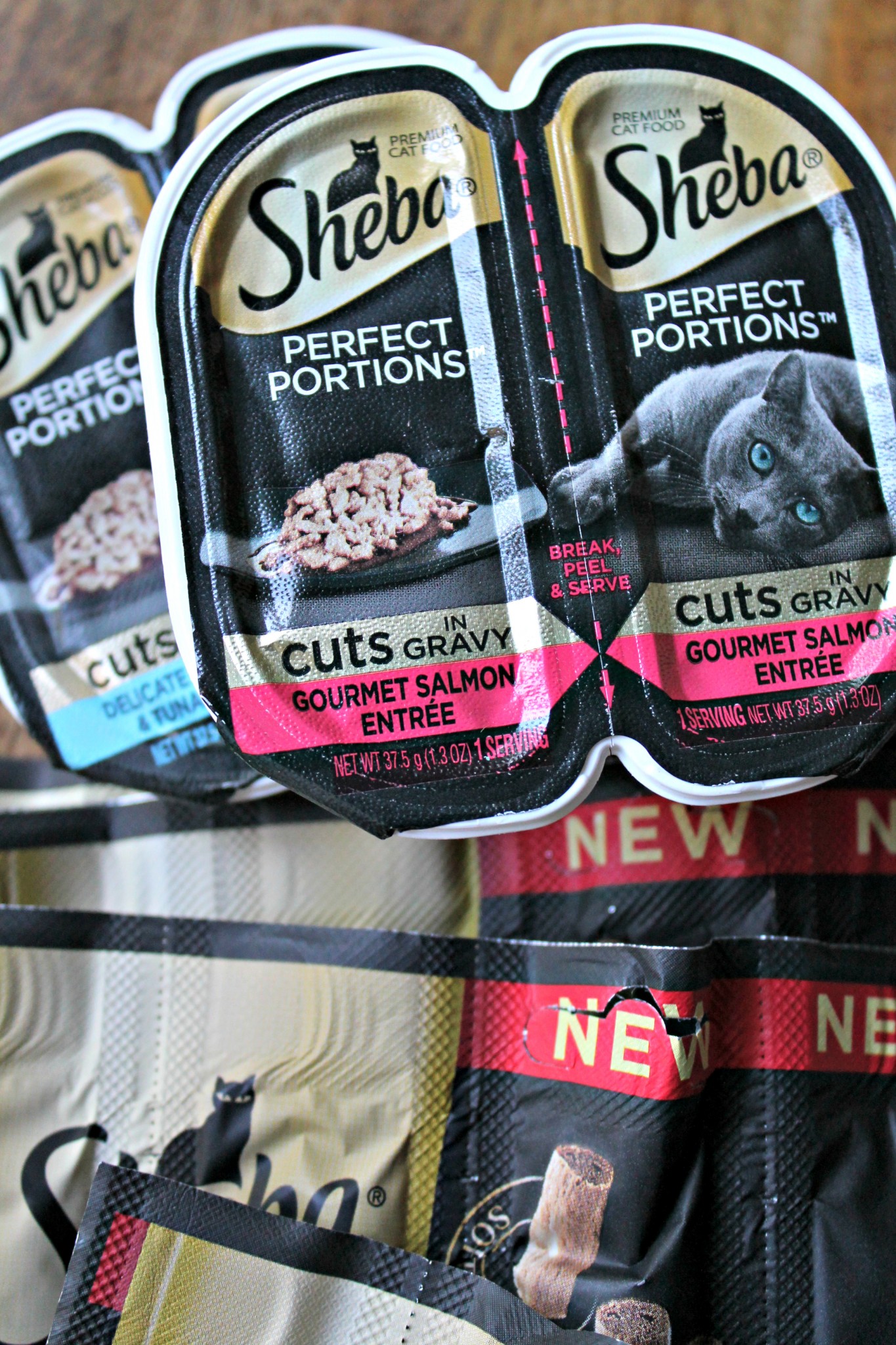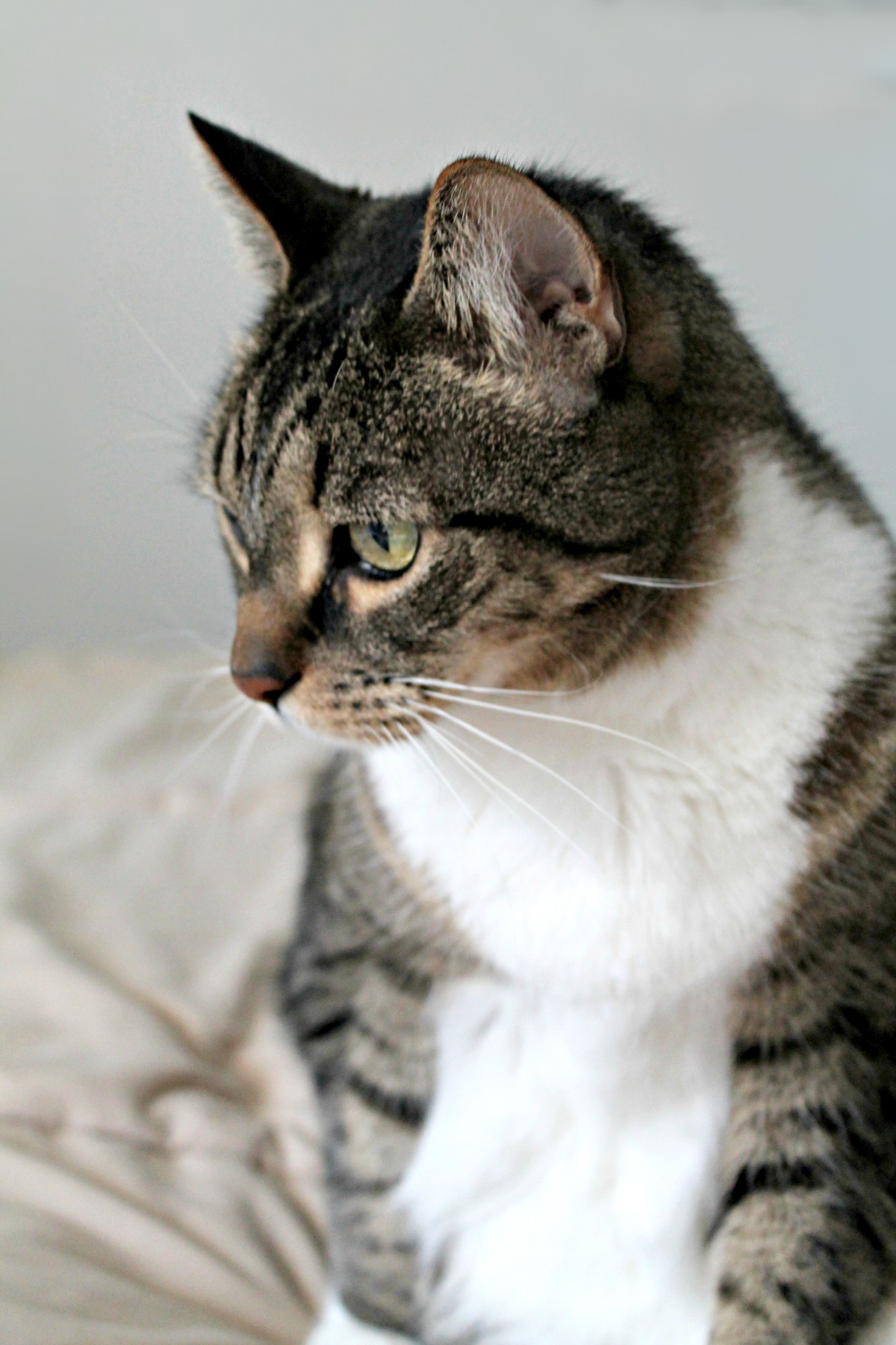 Both Mason and Cubby absolutely love the special time we spend together during treat time, and I love giving them something delicious. They both were so happy, purring their little hearts out. SHEBA® treats are rich in protein made with real meat, so they can't get enough of them!
Cubby definitely loved the SHEBA® Meaty Tender Sticks, she is usually very timid – but as soon as she got a whiff she was so excited to try one! Mason on the other hand prefers the SHEBA® Perfect Portions™ Chunks in Gravy entrées, she loves it so much she spends a few minutes just licking the empty container after it's gone!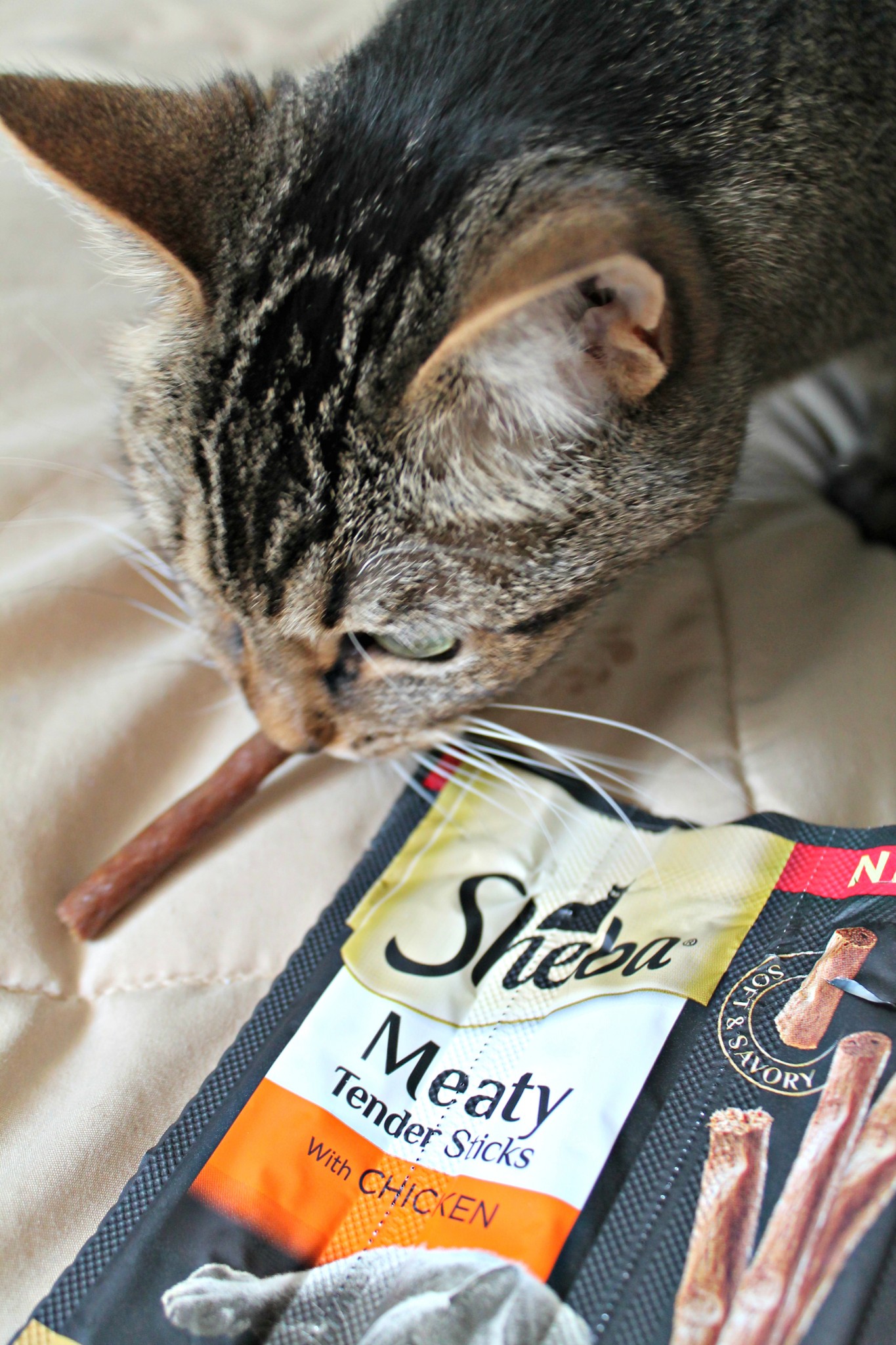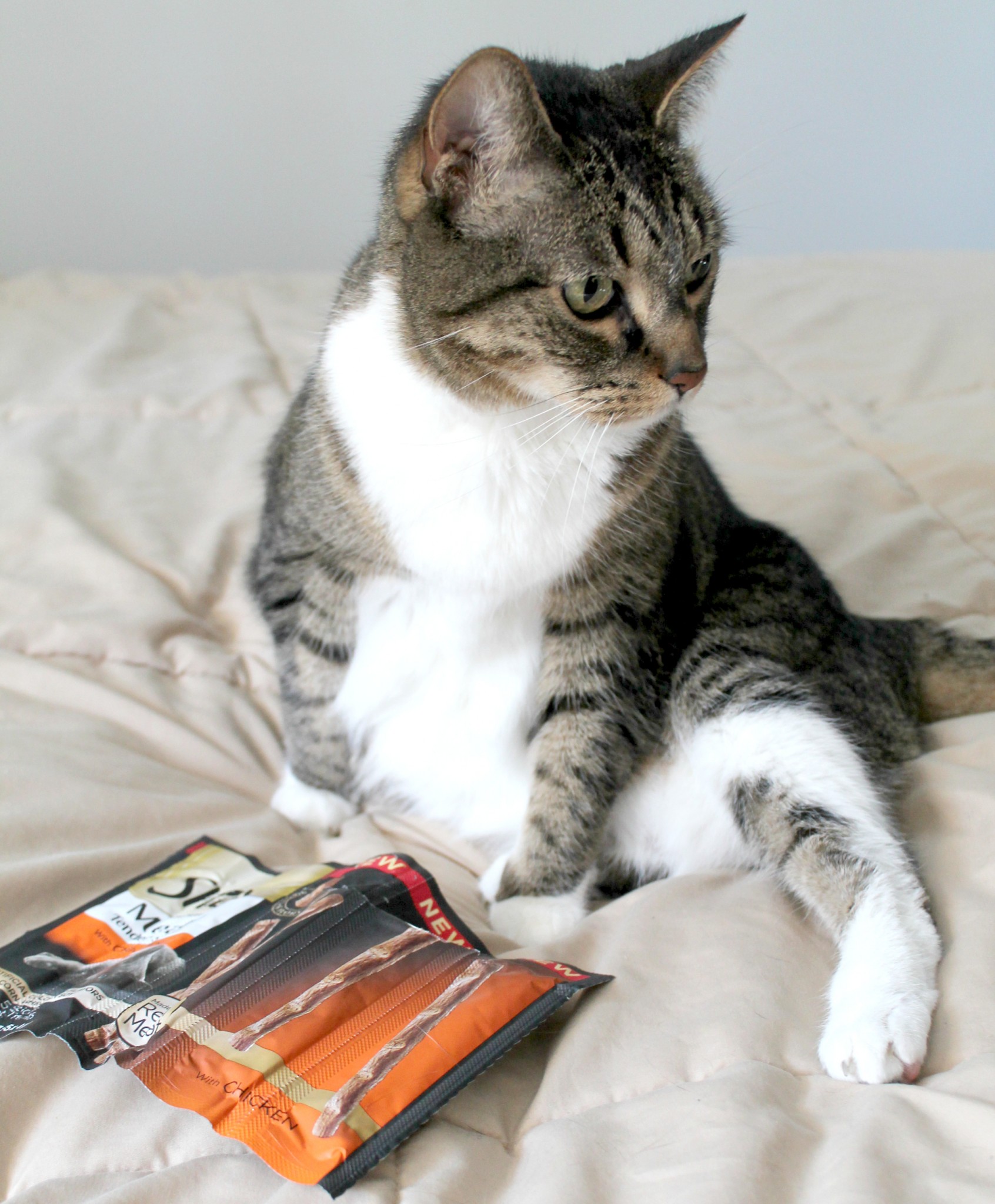 Here's the deal, our "pets" are our family. These cats have been through so much with us, more than most of our friends. They have been a huge source of comfort for our family in times when we really needed it, and it feels so good to do little things to make them happy. Because, they deserve it! It's hard for some people to understand the connection that we have with our animals, they're like our babies, which is why we do everything in our power to ensure they're living the best life possible. And as a cat momma to three gorgeous kitty's, I can completely stand behind SHEBA®.
Do you have cats?
Be sure to check out SHEBA® Meaty Tender Sticks and PERFECT PORTIONS™ Cuts in Gravy entrées to treat them to something special!
I was selected for this opportunity as a member of Clever Girls and the content and opinions expressed here are all my own.