A huge thanks to our friends at Hickory Farms for sponsoring today's post on 5 Tips to Make Holiday Entertaining Easier!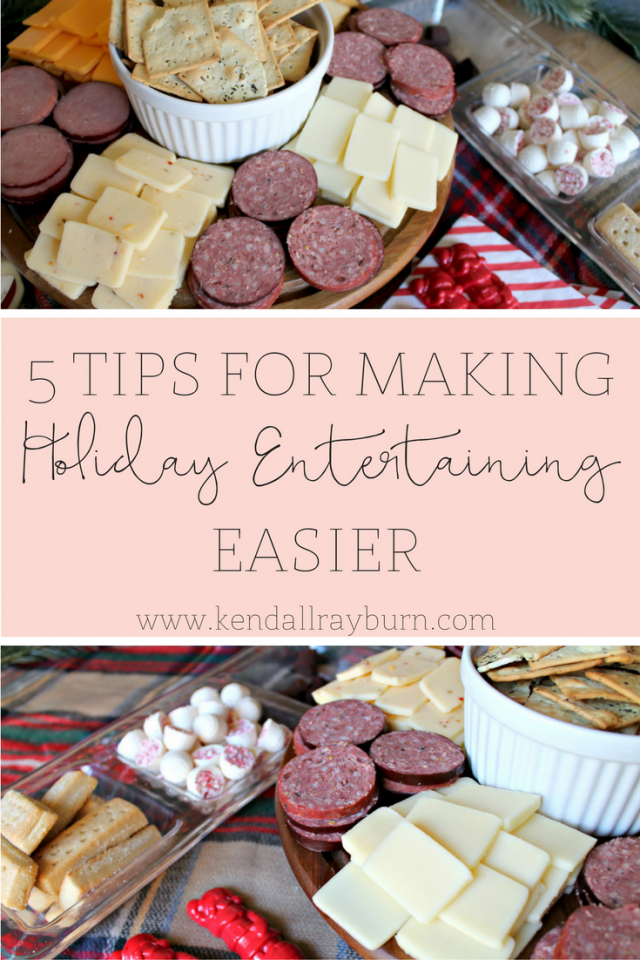 Hello, friends!
Hope you're having a great day! Can you believe it's already the holiday season? Me either! And with the holidays comes holiday entertaining! And, let's face it – holiday parties are stressful, especially if you're hosting one. But, no worries, if you're hosting a holiday party this year I have a few tips to make it less stressful and a total success, ready?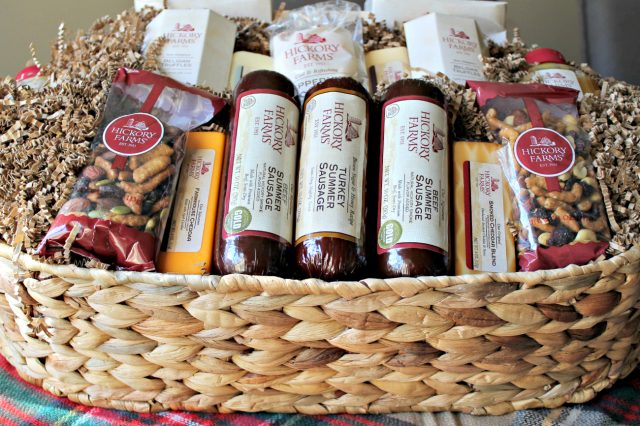 Tip One: Don't Try to do Everything Yourself
Yes, I'm looking at you. The over-achiever who is trying to make everything themselves and expect it to be Pinterest-perfect. I know you, because I WAS you. Don't worry about baking and cooking every single little thing that you're going to serve your guests, ask for help! Whether you have guests bring a favorite dish, or simply order from a trusted company like Hickory Farms. Any time I serve Hickory Farms at a party, it's a HUGE hit. Something like the Hickory Farms Grand Hickory Holiday Collection is perfect for parties because it has all of your snacking favorites that comes delivered to your door in an adorable basket!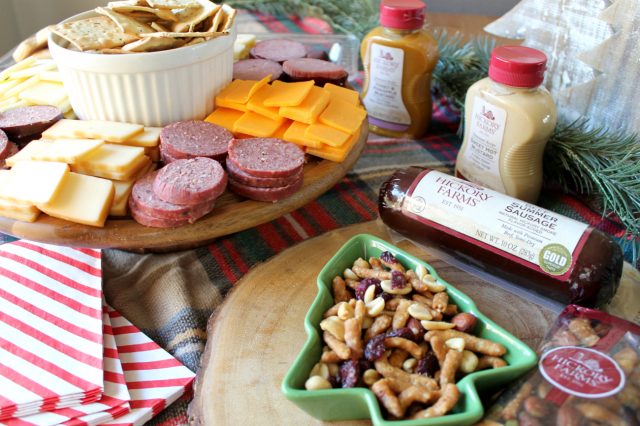 Tip Two: Start Cleaning in Advance
Are you a rush, last-minute cleaner? Me too. Want to know a secret? Breaking up your home into sections and doing a deep clean of each area throughout the time span of a week will help you to keep your sanity. The only thing you should be doing the day of is a light pick-up of your home and getting ready!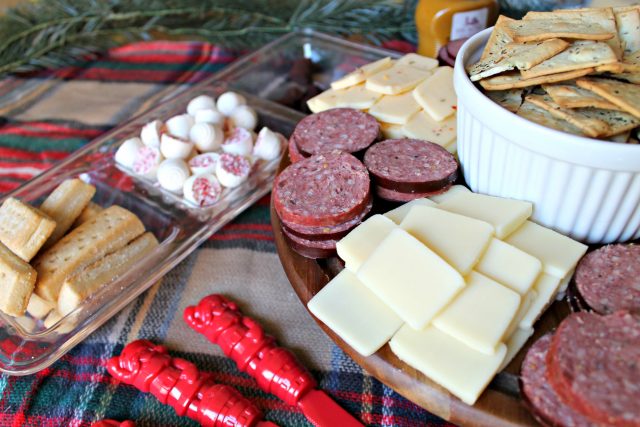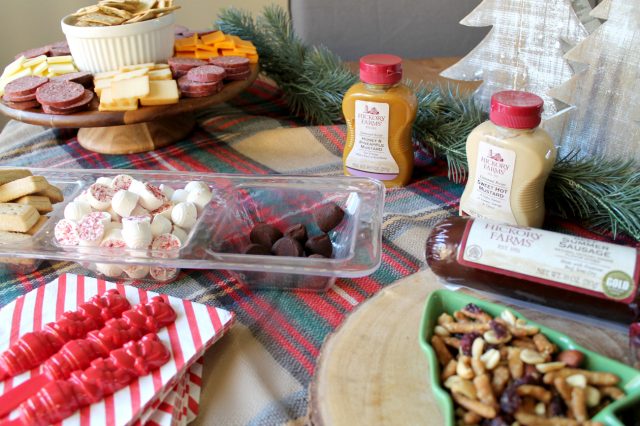 Tip Three: Arrange Your Furniture to Accommodate Guests
There's nothing worse then realizing at the last-minute you don't have enough seats for your holiday guests. Okay, so there are probably a lot of things worse than that, but you get what I mean. Always over-plan on both food and seating, you never know if a family member will bring a guest, or if someone will show up at the last minute! Rent or borrow a few folding chairs to keep in the closet just in case you need them! Ottomans and poufs can also double as fun seating items, too!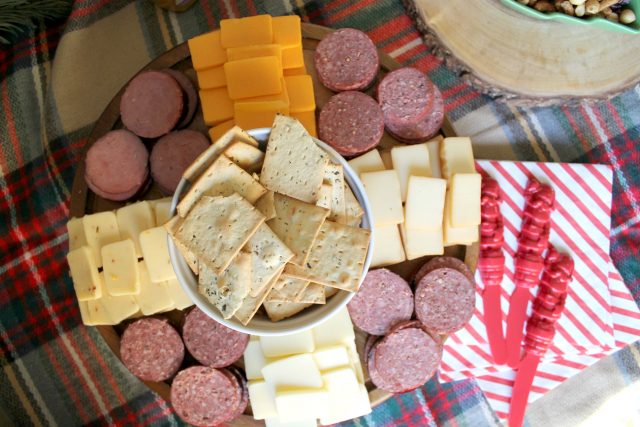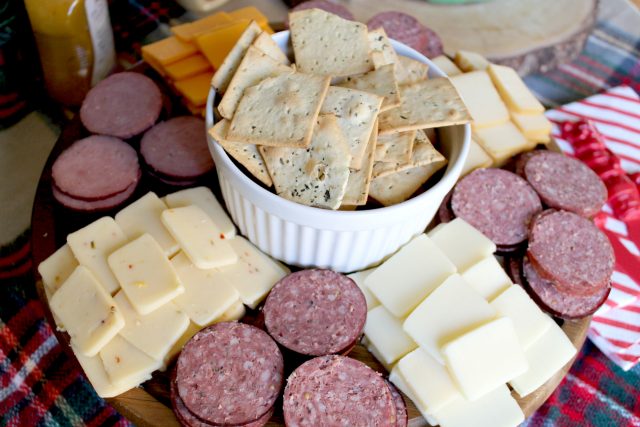 Tip Four: Set Everything Up the Night Before
This is one of my favorite tips, because it really does help to cut down on the stress of holiday parties. Set up all of your decorations, plates, food servers, etc the night before. Leave them empty, so all you have to do the day of is serve your food! Prep tables with napkins, silverware, and everything else that's needed. Use a cute and festive container to place at the center of each seating area that has drink markers or sharpies so guests can mark their glasses. Having everything set up the night before makes the day of the party so much easier.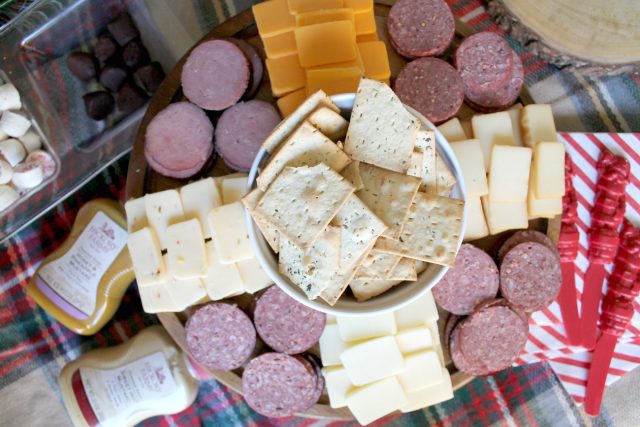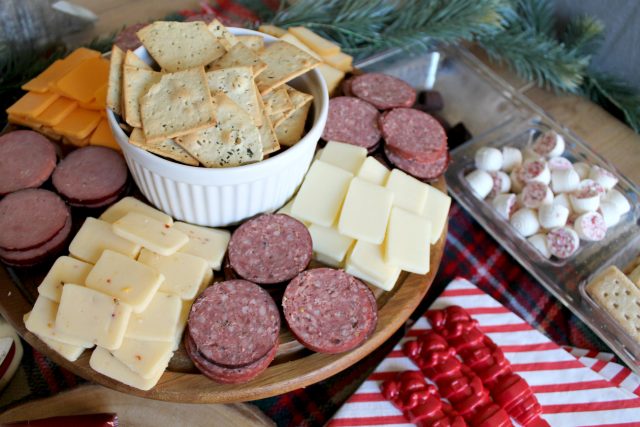 Tip Five: Give Up the Idea of Perfection
This is a holiday party, and you want everyone to have a great time, right? Well, my friend, that includes YOU. Give up the idea that everything is going to be perfect, because likely, it won't. You'll have hiccups, trays will go empty, it just happens! Instead of focusing on everything that goes wrong, take a breather and look around to see how happy your friends and family are, you're doing a great job! A great way to make yourself take these moments is to have your camera handy and fully charged so you can take a breather and snap some pics of your guests! Then, when next year rolls around and you're hosting again, you can incorporate the photos into the party decor to inspire conversations about what changes the year has brought.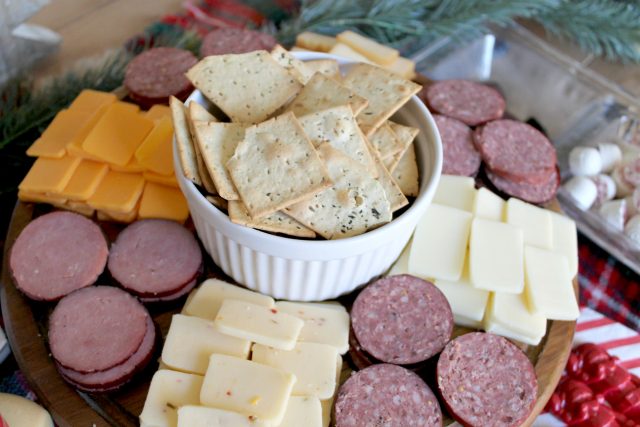 So, do you feel less stressed about your upcoming holiday parties? Good. Because, hey – you got this! And, if you need more holiday entertaining inspiration, check out my past posts with Hickory Farms!
What are YOUR tips for making holiday entertaining easier?
Leave them in the comments below!
Love this post? Pin it here: