This post was sponsored by the National Sleep Foundation as part of an Influencer Activation for Influence Central. All opinions expressed in my post are my own.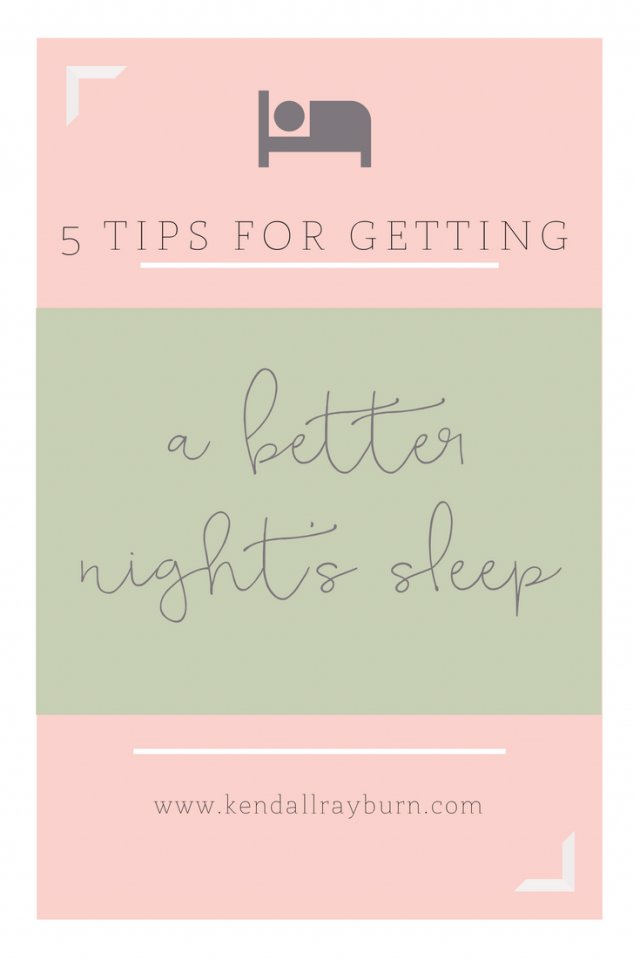 Hello, friends!
How well do you sleep? Do you suffer from insomnia? Insomnia is when you can't fall asleep, or if you fall asleep but toss and turn so much you're not actually getting rest. I've had problems sleeping for as long as I can remember, so if you have sleep troubles, please realize you're not alone.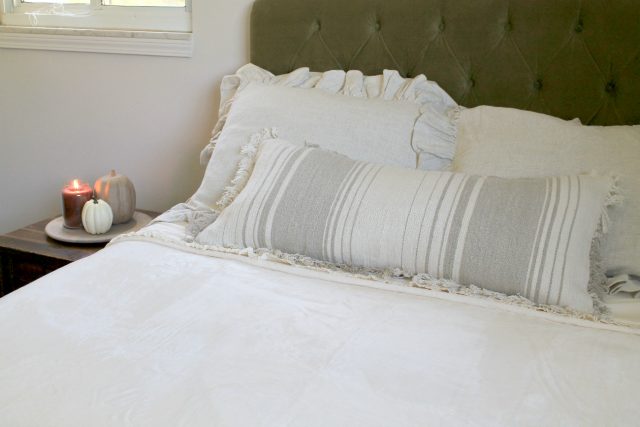 I wanted to share a few tips that have really made a difference for me. These things may seem simple but I promise if you stick to all five, you'll sleep better, feel better, and rock your day, everyday! Okay, so I can't account for bad days, but these tips really help!
5 Tips for a Better Night's Sleep:
1 | Set a bedtime, and stick to it
I've found this simple tip to be so helpful for me. I figured out exactly when I need to go to bed each night to avoid feeling exhausted in the morning. After pushing it for too many years I realized I need a full eight hours a night, and once I realized that – my nights and mornings have been running much smoother.
2 | No television or electronics an hour before bedtime
Cutting out electronics an hour before bed allows your mind to unplug and unwind. It's often a common struggle because this means putting down our phones for good (no checking e-mails) before bed, but it really is a huge help!
3 | Create a bedtime routine.
Just like routines are important for little ones, they're important for adults too! Having a set routine allows everyone to ease into bedtime with no surprises. I love taking a shower to start off my bedtime routine (some days it's hard to find time to shower during the day when the kids are awake), and I find that it really helps get the pendulum swinging before tucking in for the night.
4 | Go for a walk after dinner.
Getting that little bit of exercise is good for both the body and mind. It's such a simple thing to do each day, but for some reason it can be put at the bottom of the list.
5 | Cut out naps.
No napping means better sleeping at night. So even if you have the afternoon free for a quick snooze, don't let your head hit the pillow. Save it for when you're ready to power down for the night and get some rest. A nap now could cause trouble falling asleep later.

Additional Tips:
Start a dialogue about sleep with your doctor if you feel like you're not sleeping like you should.
Get inspired and reach better sleep with the help of Beyondtired.org. It's a great resource for people who suffer rom insomnia.
Also check out The National Sleep Foundation http://www.sleepfoundation.org and http://www.sleep.org for even more tips  and great resources for those who are suffering from sleep health issues.
And now, a fun giveaway – GOOD LUCK!
I-C will randomly select winners from all program entries and will facilitate fulfillment of the winning prizes (6 winners).
Prize: Five (5) $100 Amazon e-gift cards and one (1) Grand Prize $250 Amazon e-gift card
Dates: October 25 – November 23, 2016
National Sleep Foundation Giveaway
What are YOUR tips for a better night's sleep?
Leave them in the comments below!
Love this post? Pin it for later below: