A huge thanks to our friends at Step2 for sponsoring today's post.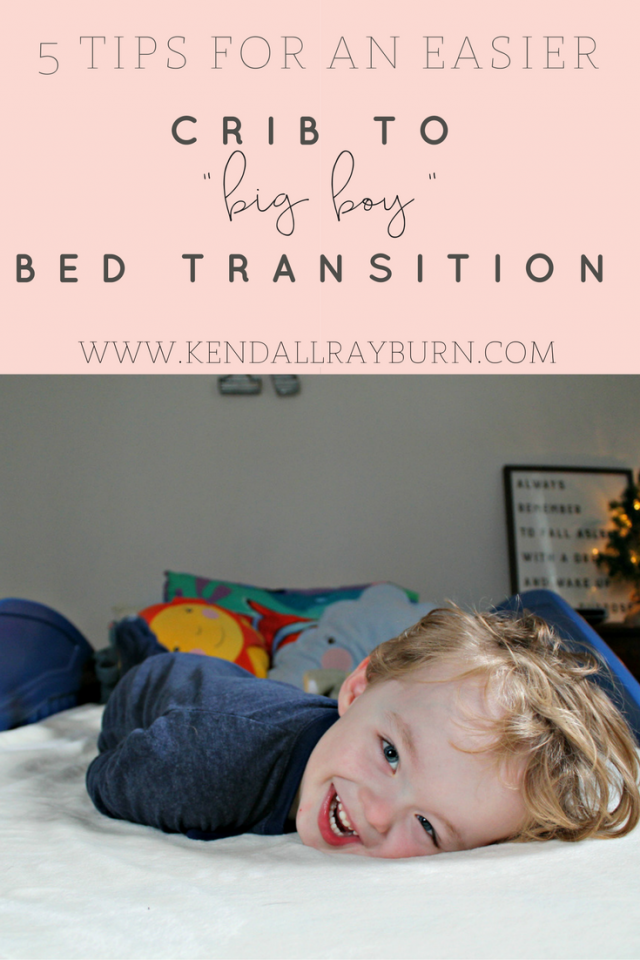 Hello, friends!
I am a little sad about today's post because it's all about our transition with Levi from crib to bed. I can't believe my last little one is in a big boy bed now! I've done this transition twice, and I've learned a few things in the process that I wish I would have known before, so naturally I'm sharing these with you!
1 | Starting with the Mattress
One of the first things we did was purchase a twin size mattress and remove the crib from Levi's room. Instead of doing the crib to toddler bed to twin bed transition like we did with Wyatt, we decided to skip right to the twin sized bed. Levi was born with Clubfoot and wears special boots and a bar at night, so when he flips and turns at night he needs more room.
2 | Choosing the Bedding
The bedding is such a special part about transitioning to a big boy bed. Levi loves Finding Nemo, so we purchased a bedding set for his new mattress. We let him sleep in his new mattress with the new bedding for a few nights before setting up his big boy bed. This gave him some time to get comfortable with the new mattress size first, before putting him straight in the twin sized bed.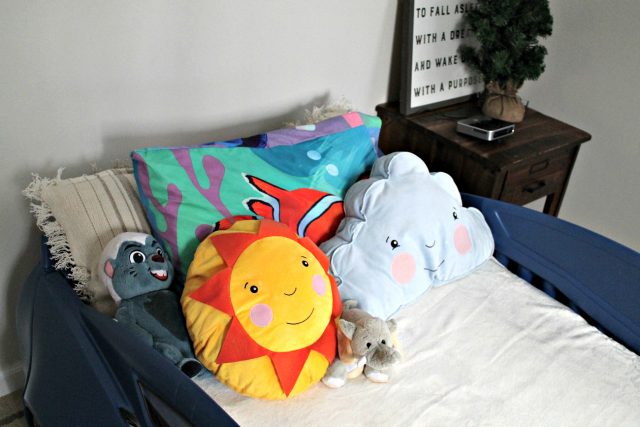 3 | Choosing the Bed
Choosing the bed is something your little one can get involved in, too. Of course, every boy's dream is to have a race car bed, the Step2 Corvette Z06 Toddler To Twin Bed was exactly what we were looking for!
Corvette Zo6 Toddler to Twin Bed Features:
Very detailed Corvette rums, boxy, and decals.
Accommodates both a toddler (crib) mattress and twin-sized mattress, so if you're wanting to start off using the crib mattress, you can!
When using the crib mattress, the additional space transforms into a race track for your kiddo to play with!
The headlights WORK! You can easily turn them on to use as a night light!
Step2 has matching Corvette Dresser and Corvette Room Organizer (sold separately) in case you're wanting to have a completely themed Corvette room.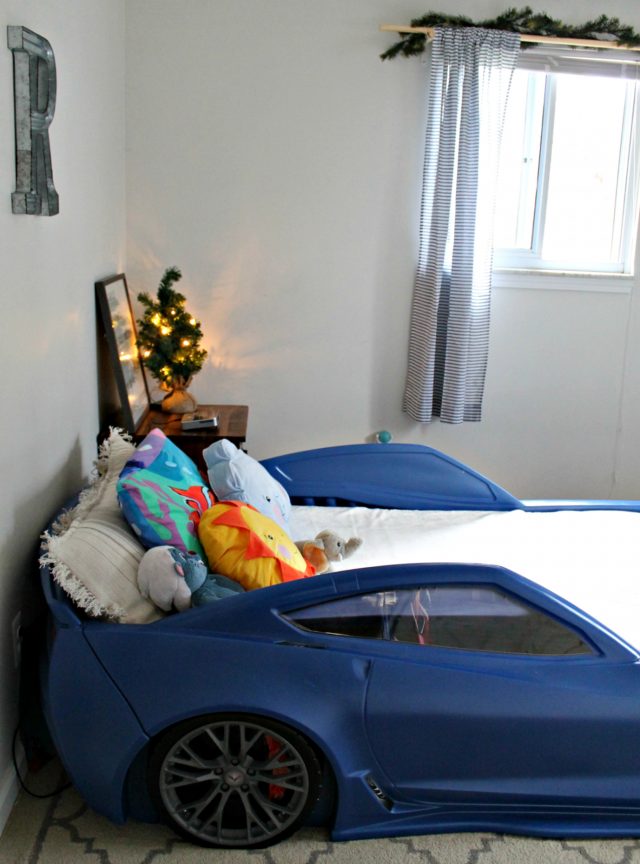 4 | Baby Gate
A baby gate is a must-have because when little ones go to bed outside of the crib, they get more freedom. For us, we have a large staircase so gating off Levi's room was a necessity so we didn't have to worry about him exploring or wandering when everyone was asleep.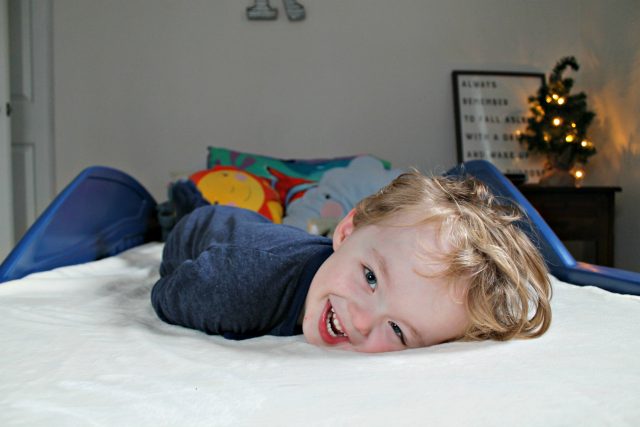 5 | Wear Them Out
If your little one is nervous about sleeping in their big bed for the first time, make sure they're extra sleepy before putting them to bed. For us, this meant playing outside for a good hour at the park. When we put Levi into his big boy bed for the first night he went right to sleep after about 20 minutes of me sitting with him. My husband and I explained to him that this was a big deal, and that now he was a big boy and big boy's slept in their big boy beds. He was all about being a "big boy"!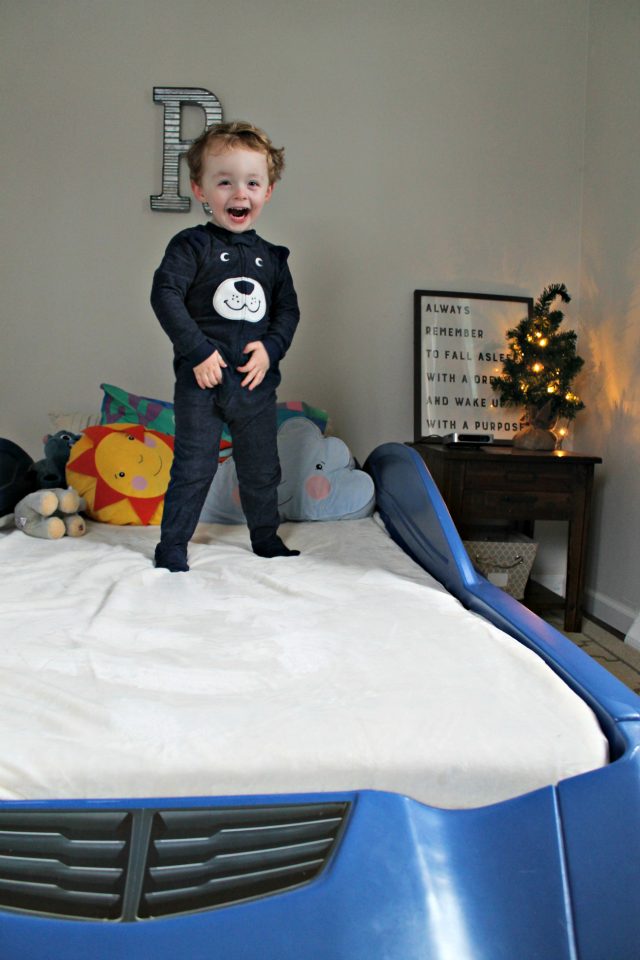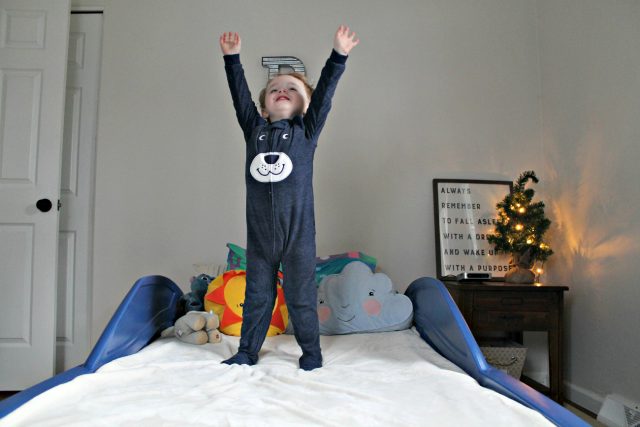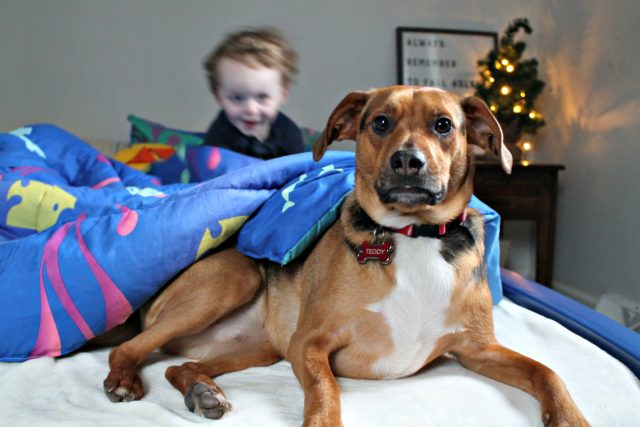 Levi is absolutely loving sleeping in his Step2 Corvette Z06 Toddler To Twin Bed (in blue), and going to bed each night is something he gets excited about! Although now our bedtime routine has changed a bit because he likes to turn on the headlights before tucking in for the night :).
Do YOU have any other tips for making the transition as smooth as possible?
Leave them in the comments below!
Love this post? Show it some love on Pinterest below: