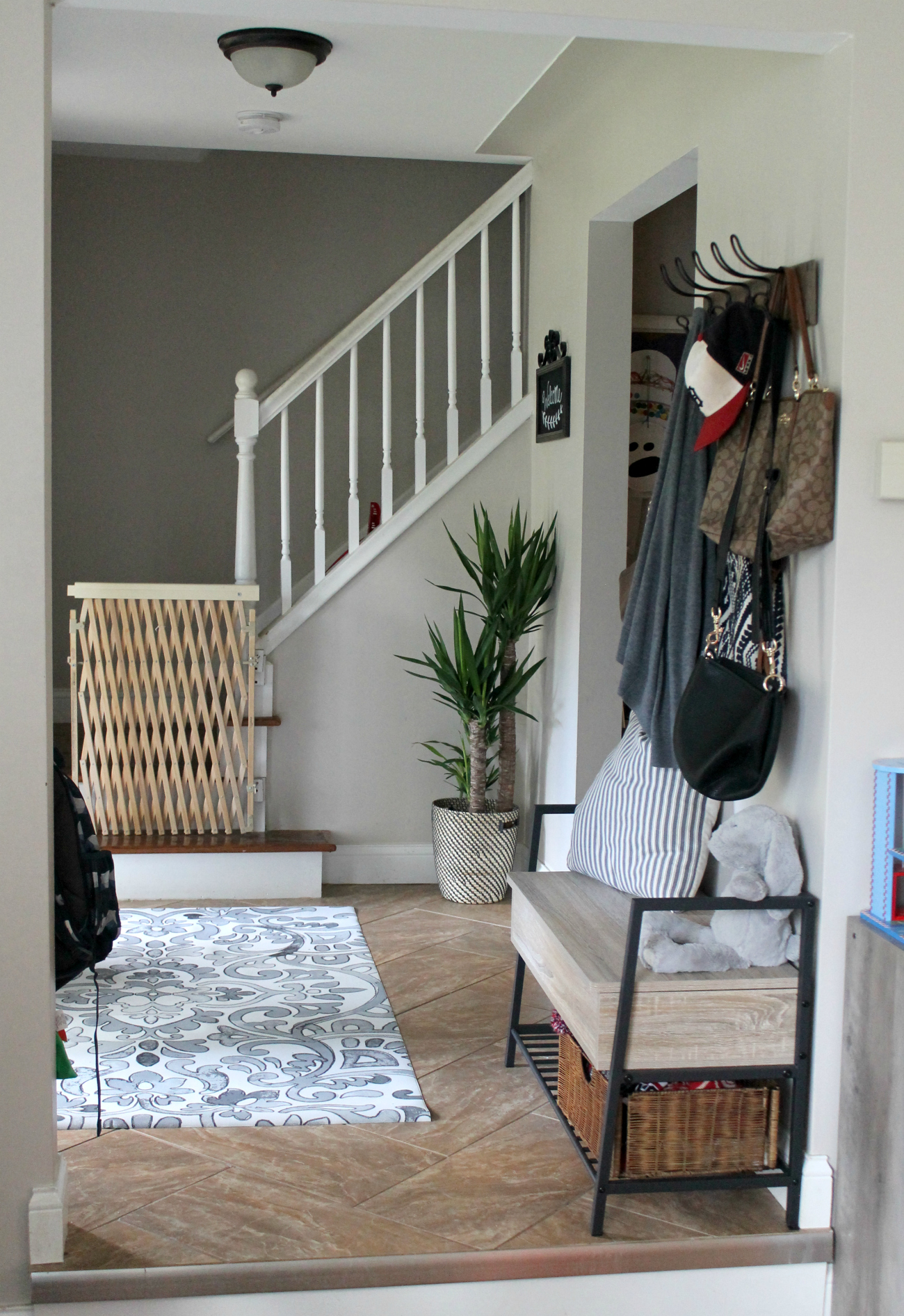 Hi, friends!
Man, can you believe we're already nearing the end of October? Perfect time for me to work on Updating the Entryway for Fall! Today I wanted to share a few things that we've updated in our entryway because they've been total game-changers! Having an organized entryway is a must for me, I can't stand things piling up, so having a specific spot for everything is such a great way to keep the entry nice and clear, perfect for holiday guests!
The first thing we added is this amazing rug from the ELLE Décor Collection. I immediately fell in love with this rug and it's gorgeous pattern, those muted grays are just gorgeous! This rug is from the Brush Strokes collection and they're all fade and stain resistant, have PVC backing so they stay put (no slipping), and they're weather, water, and UV resistant. It's pretty much the perfect rug for any high traffic area in your home, and for me as a busy mom, it's incredible to have a rug that is stylish and you can wipe clean. Plus, I love that it's an outdoor-friendly rug, too – so if I want to switch things up and put it outside, I can! And it's the perfect height for the front door, when you open the door it doesn't get stuck or caught on the rug which was an issue we were having before, this rug is the perfect fit!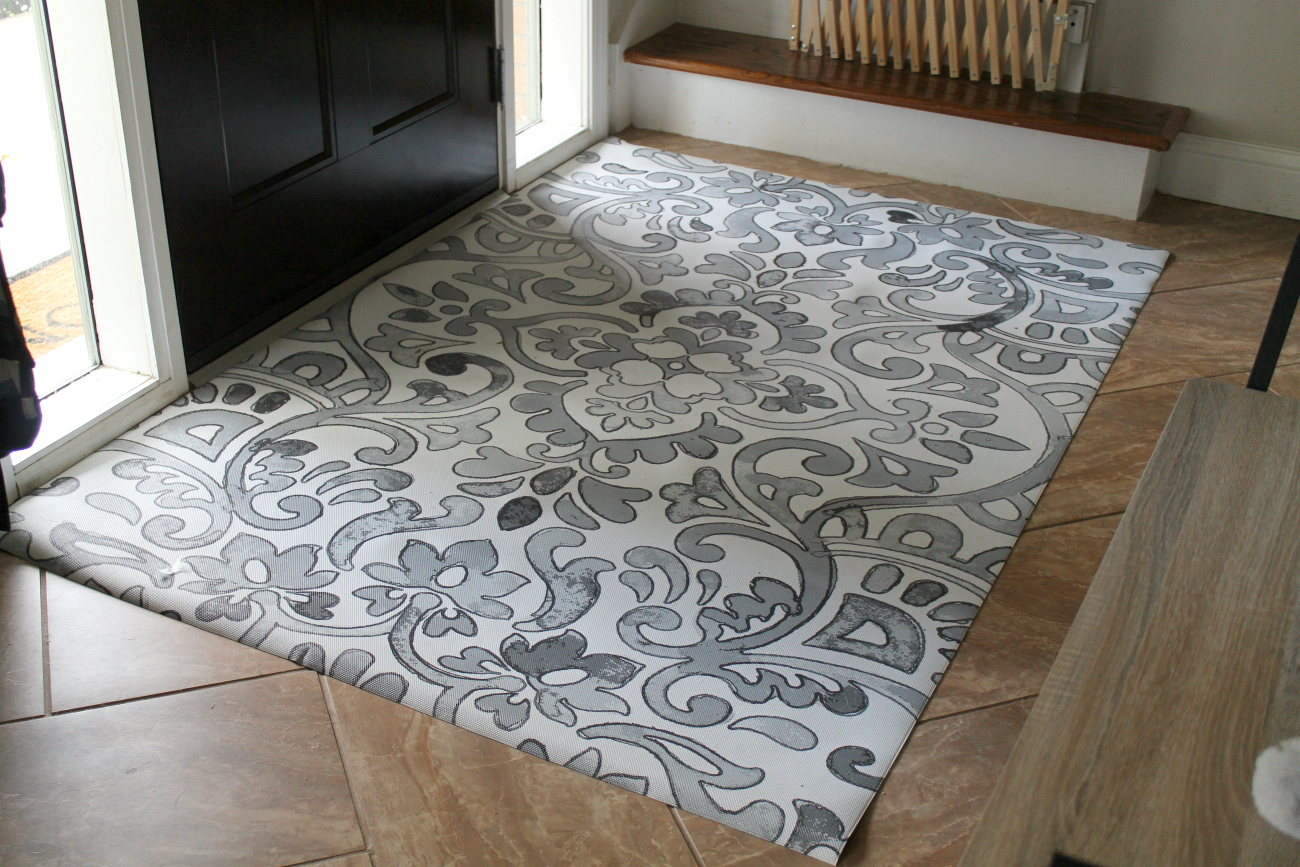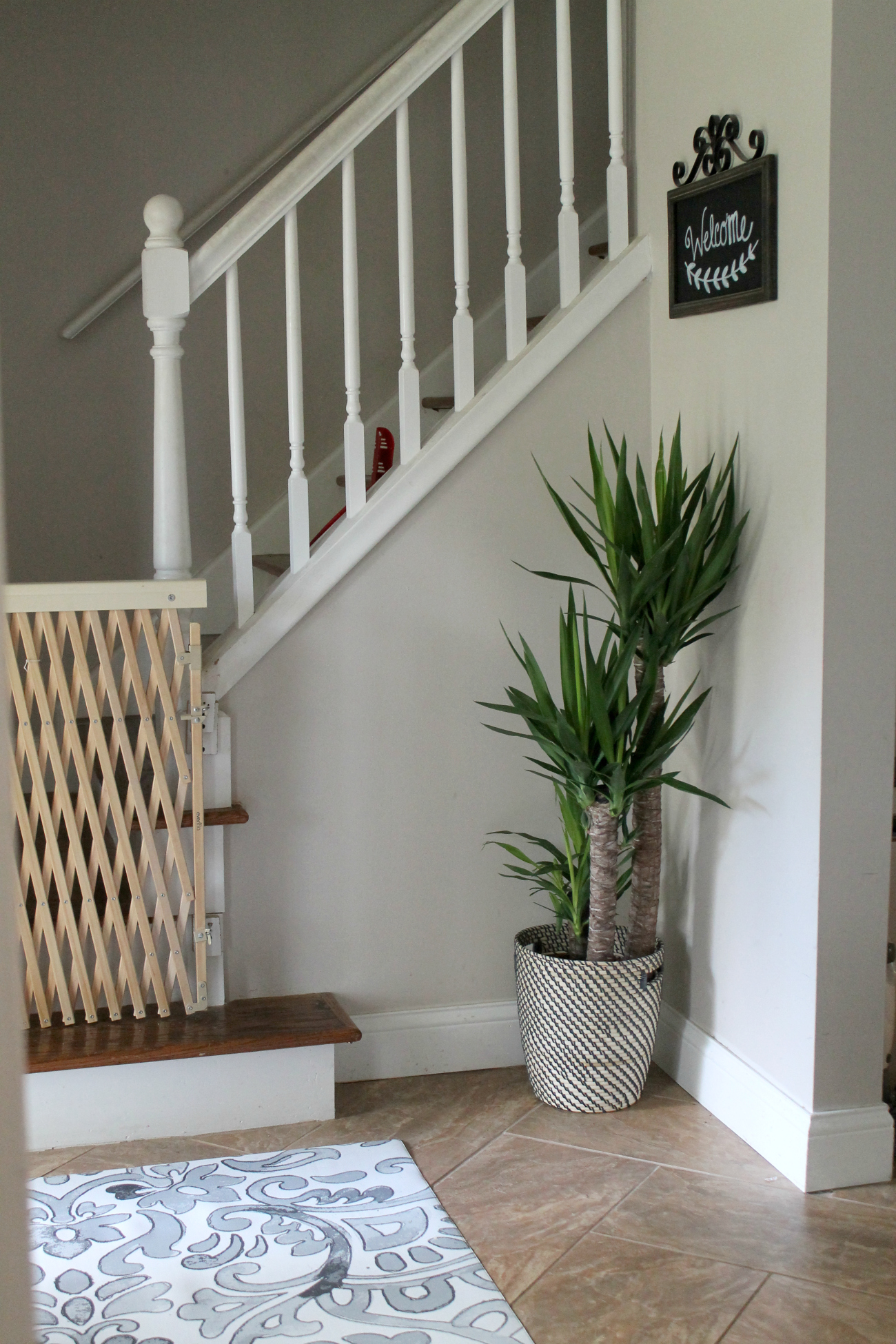 The next upgrade was purchasing this gorgeous Ermont Storage Bench from Wayfair, isn't it cute? The bench we had before broke and I had been on the hunt for something sleek, modern, and a just a little bit rustic. The bench opens up for additional storage, and it's got plenty of room underneath for shoes or baskets. Or, you know, stuffed animals 🙂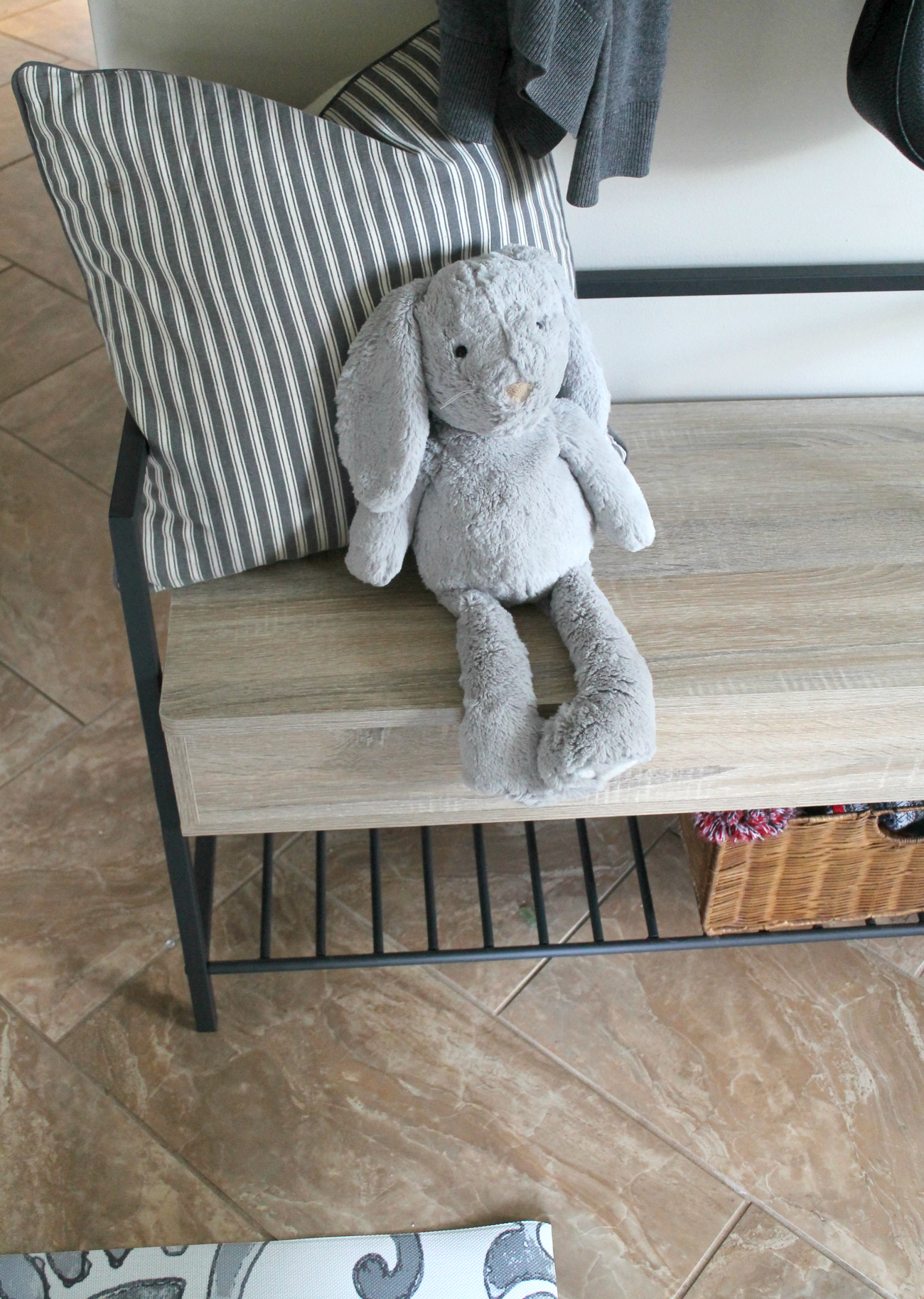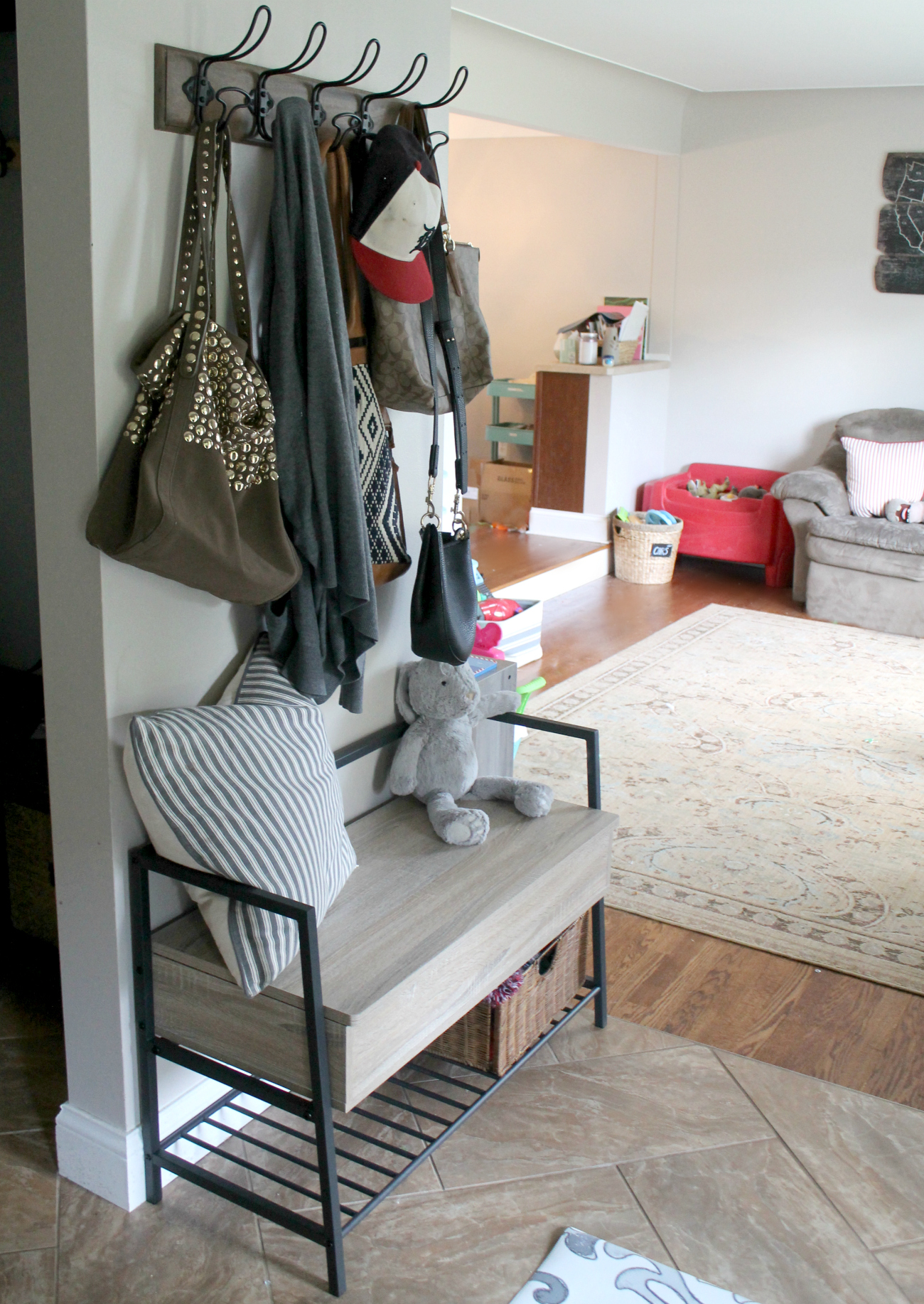 I just love our new additions to the entryway, they really help pull together the whole look. Above the door we've got this inspiring "go into the world and do good" sign that gives us a sprinkle of positivity when we leave the house, and I just love it's the last thing the boys see when they head off to school in the morning.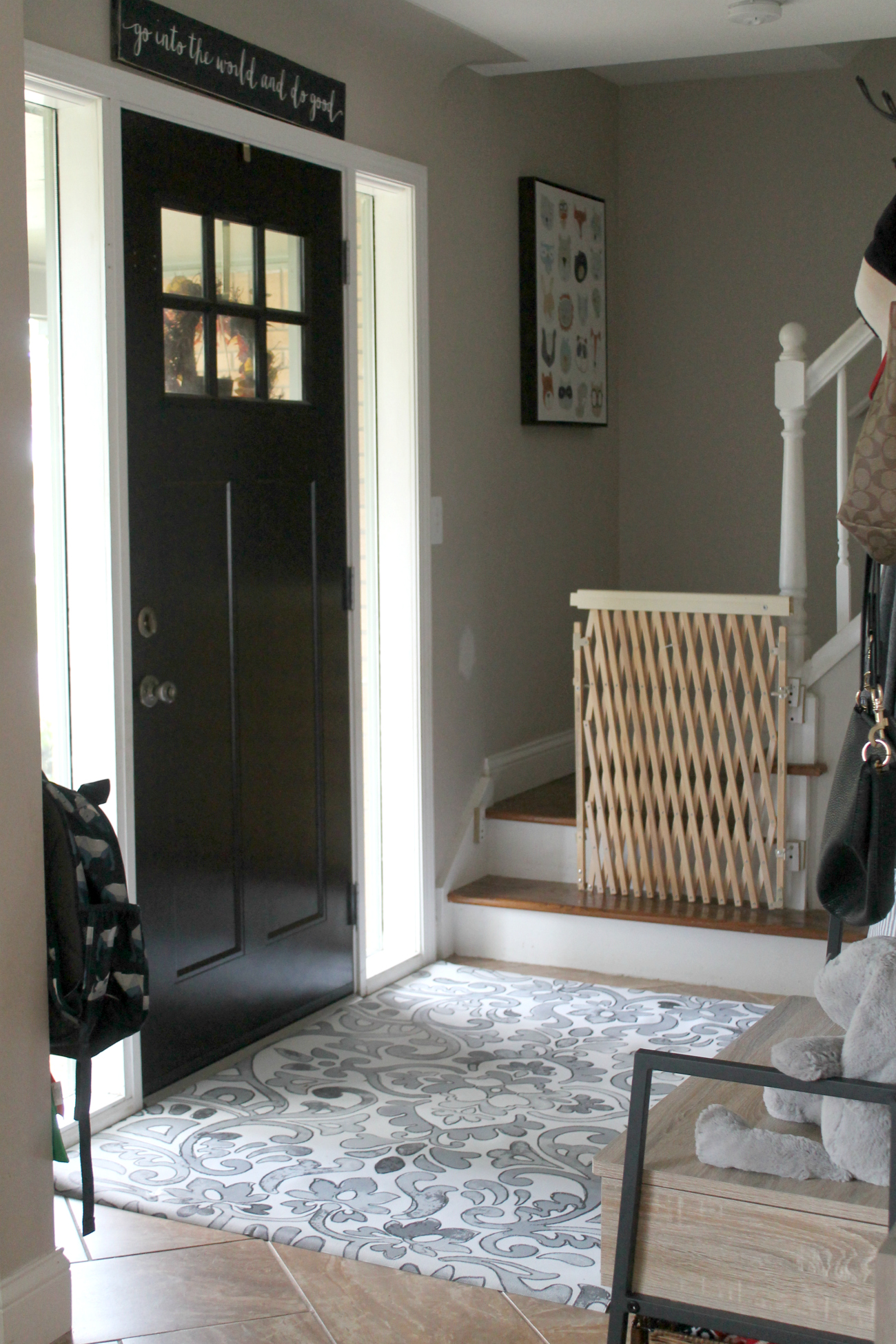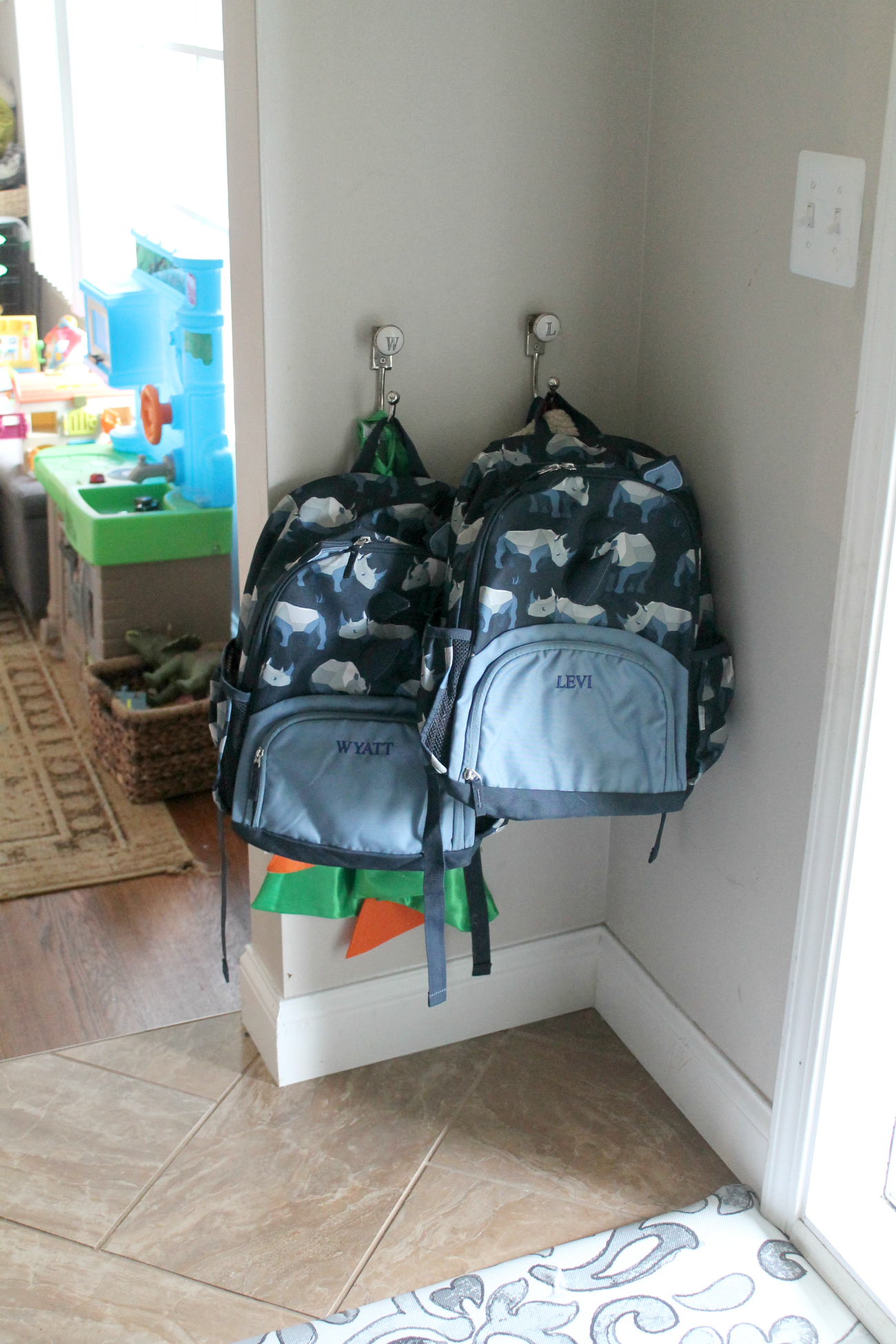 The next upgrade our little entryway will be getting is a new gate! I can't decide if I want to take on the task of making one and sharing a fun DIY with you, or just purchasing one. If you've got a gate that you love, please share it in the comments below so I can check it out!
If you're looking to add a new rug to your entryway definitely check out the ELLE Décor Collection from Wayfair – there is a wide selection to shop from so you can find the perfect rug for your entryway!
Happy Entryway Updating 😉
Love this post? Pin it for later here: