Thank you to Progresso Soup for sponsoring today's post! Keep scrolling to grab the recipe for this Easy Italian Wedding Casserole!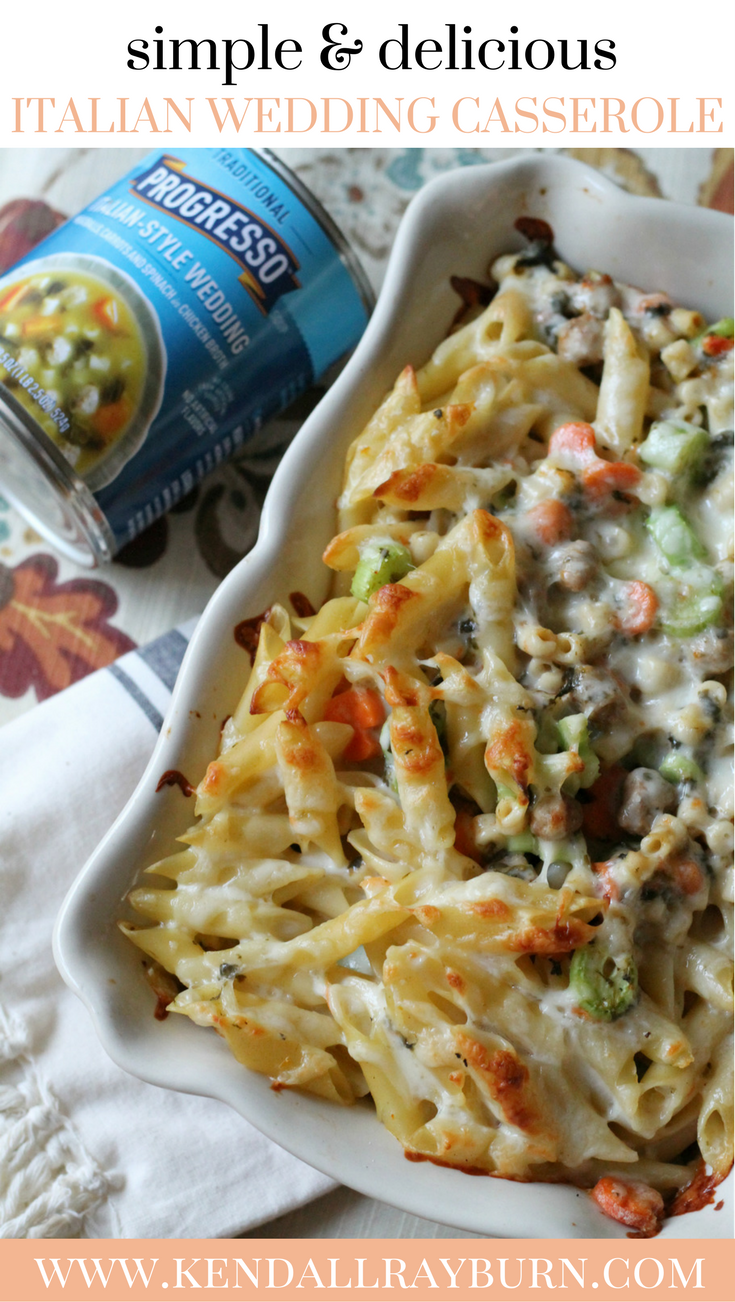 Hello, friends!
I am so excited to share the recipe for this Easy Italian Wedding Soup Bake with you today! This meal is both easy and quick! Plus, you can prepare it the night before if you're looking for something quick and simple to pop into the oven the next day!
The staple in this meal is Progresso Italian Wedding Soup. I absolutely love Progresso soups because they contain no antibiotics, quality ingredients, and they'll leave you feeling full and satisfied. Plus, they're so easy to cook with – just like this baked dish, the possibilities are endless!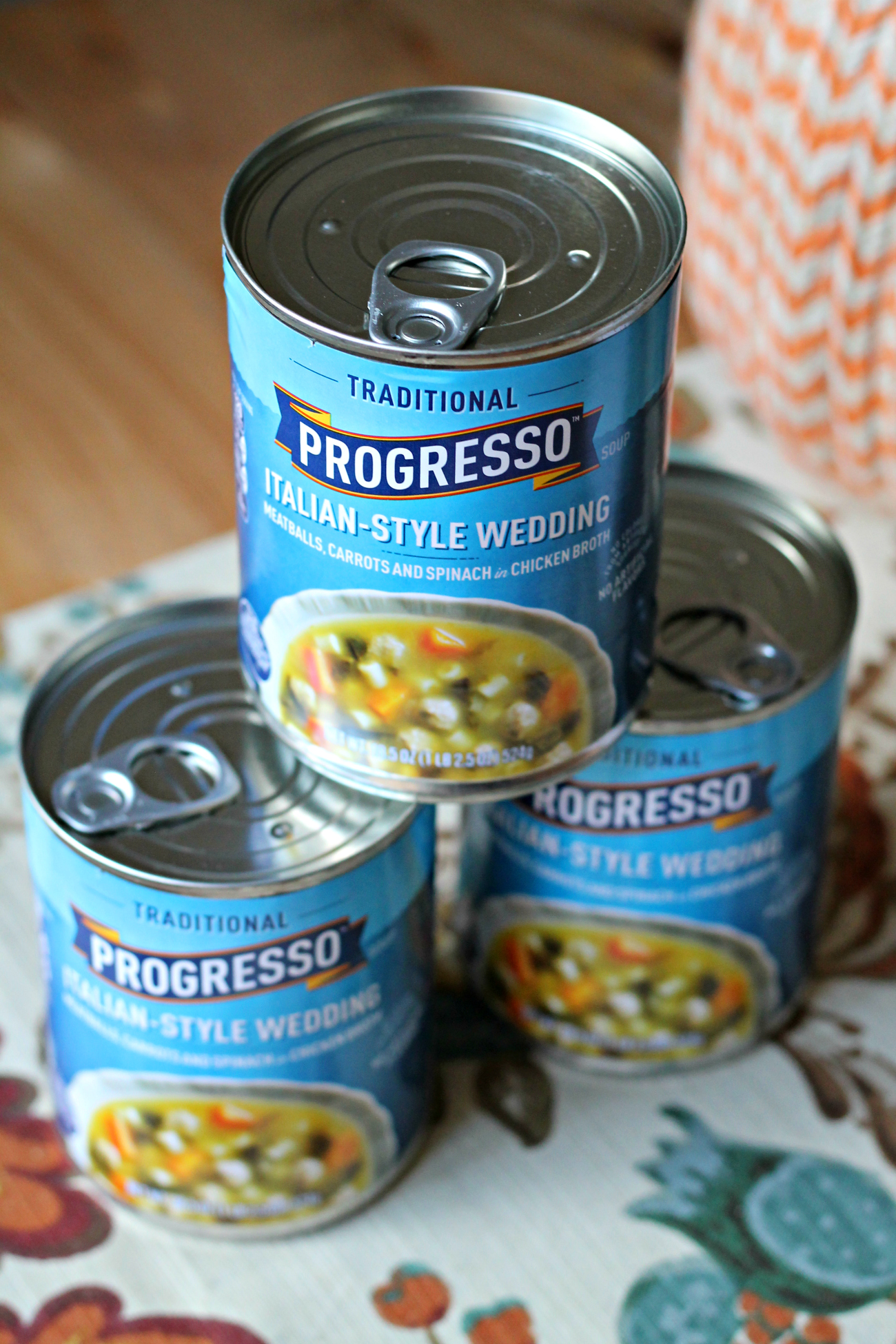 The flavors in this baked dish are just incredible. I decided to cook the noodles in the soup broth so it fully encompassed the flavor of the Progresso Italian Wedding Soup, and man-oh-man did that make the noodles perfect! This dish is just so simple, and can be made using so many common staples that are probably already in your kitchen!
You're definitely going to want to save this recipe for later – food is my love language, and this comfort dish is one that we'll be making for years and years to come!
Easy Italian Wedding Casserole:
Easy Italian Wedding Casserole
Ingredients
3 Cans Progresso Italian Wedding Soup
4 Celery Stalks, chopped
12 Baby Carrots, chopped
16oz Mozzarella Cheese, shredded
1lb box Mostaccholi
1 Quart Water
Instructions
Drain cans of Progresso Italian Wedding Soup through a spaghetti strainer
Pour broth into a medium pot, add one quart of water, boil
Once mixture is boiled, add in dry noodles
In a seperate mixing bowl, add soup contents, celery, baby carrots, and 8oz cheese, mix.
Once noodles are cooked (about 10 minutes), drain, and add to the mixing bowl with other ingredients, mix.
Pour mixture into large baking dish, sprinkle remaining 8oz cheese on top.
Bake at 375 for 25 minutes
https://www.kendallrayburn.com/2017/10/easy-italian-wedding-casserole/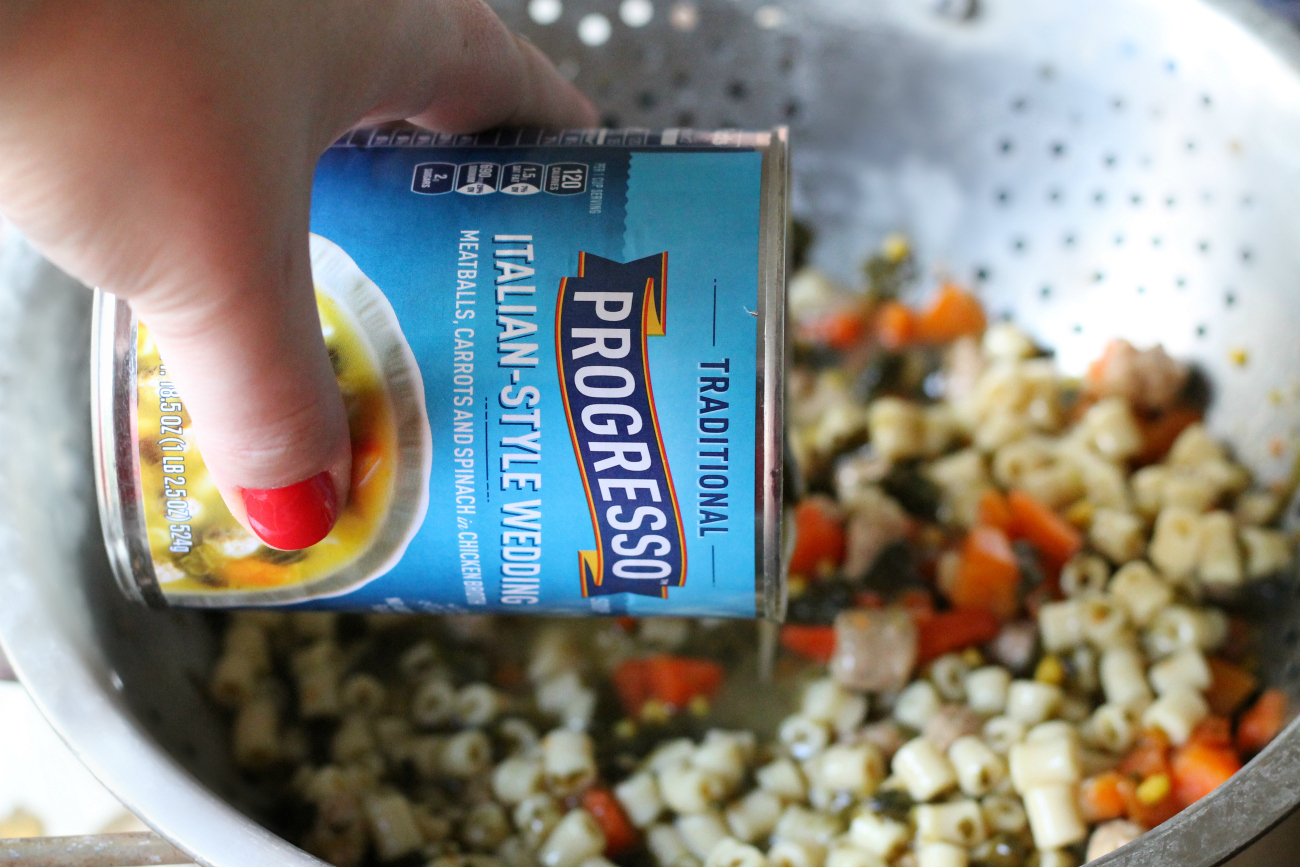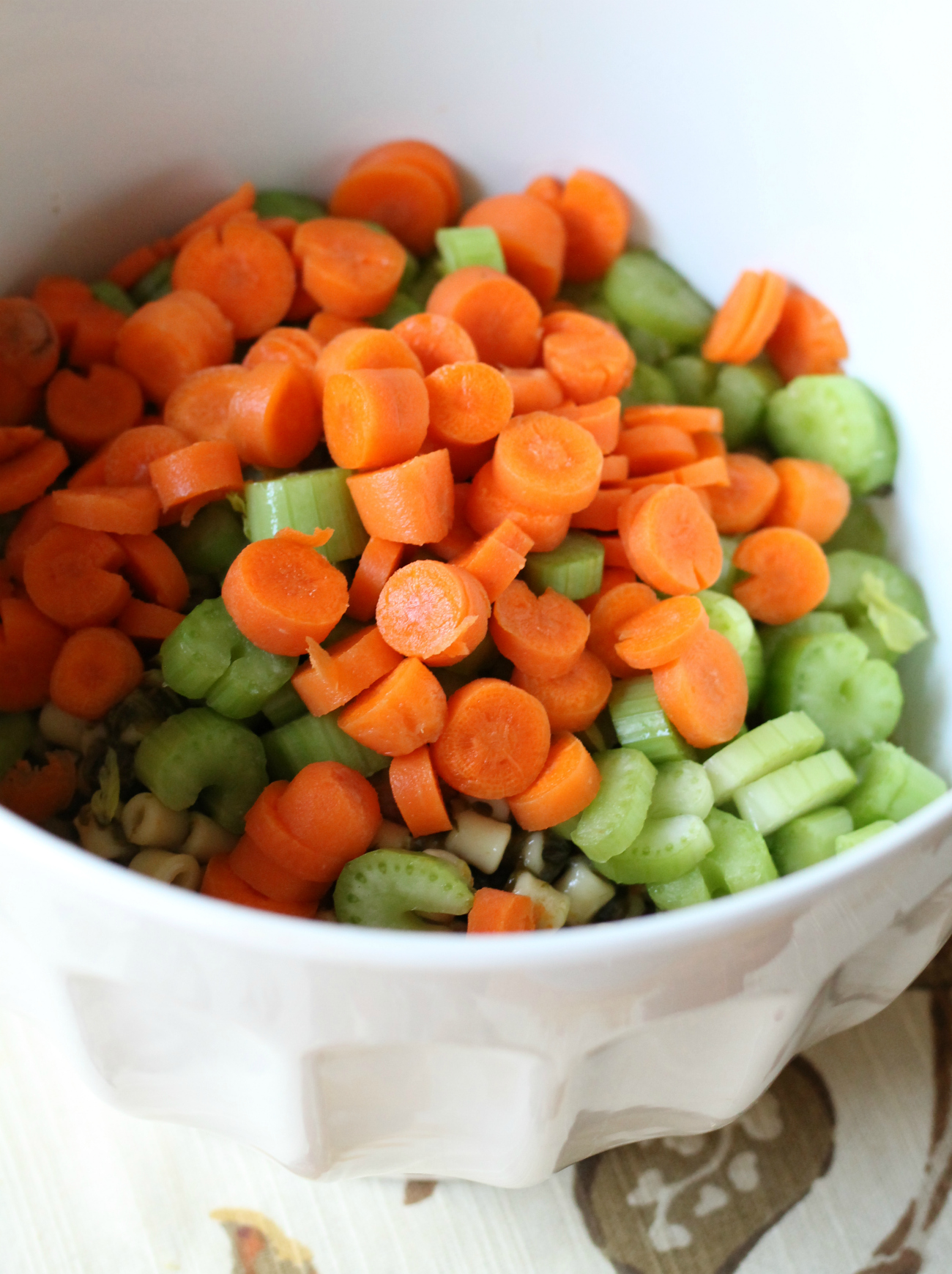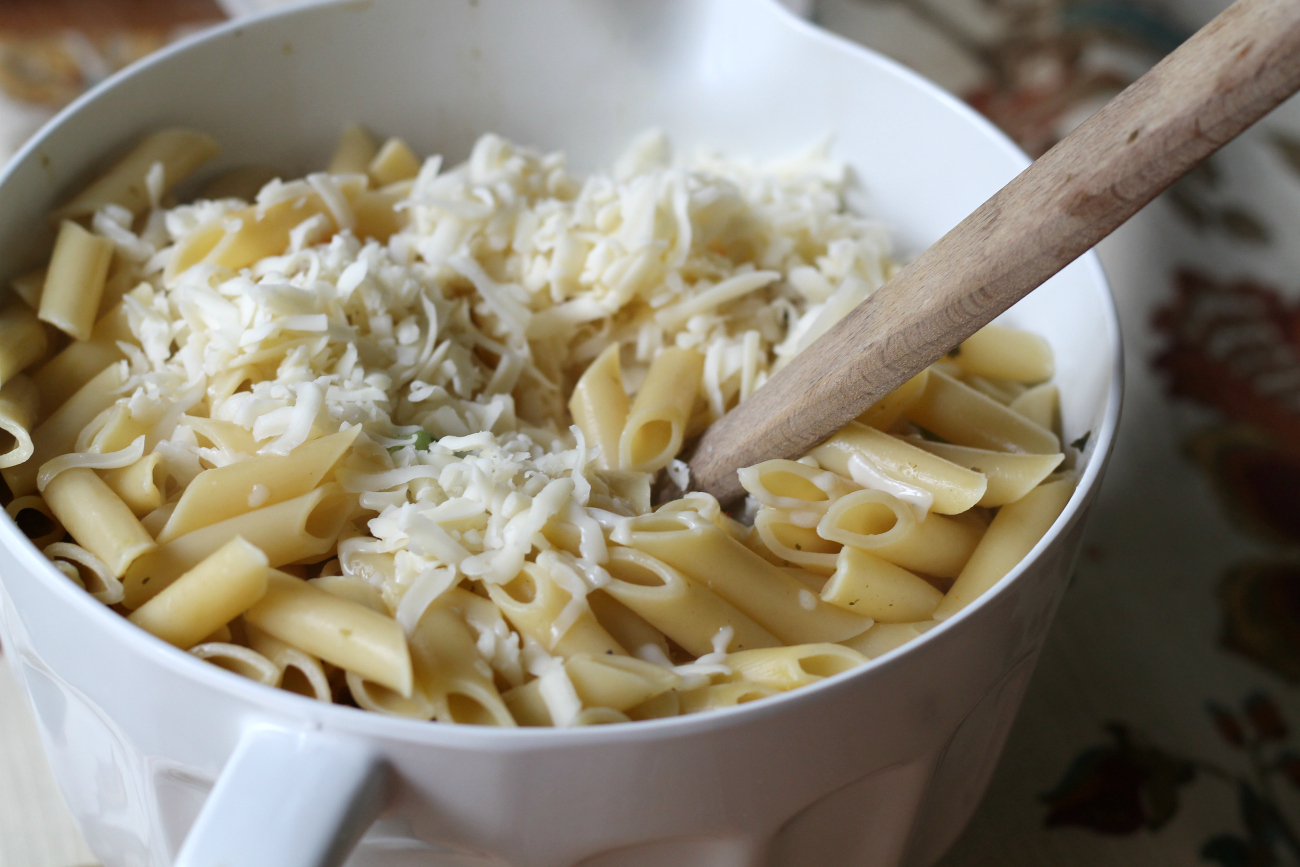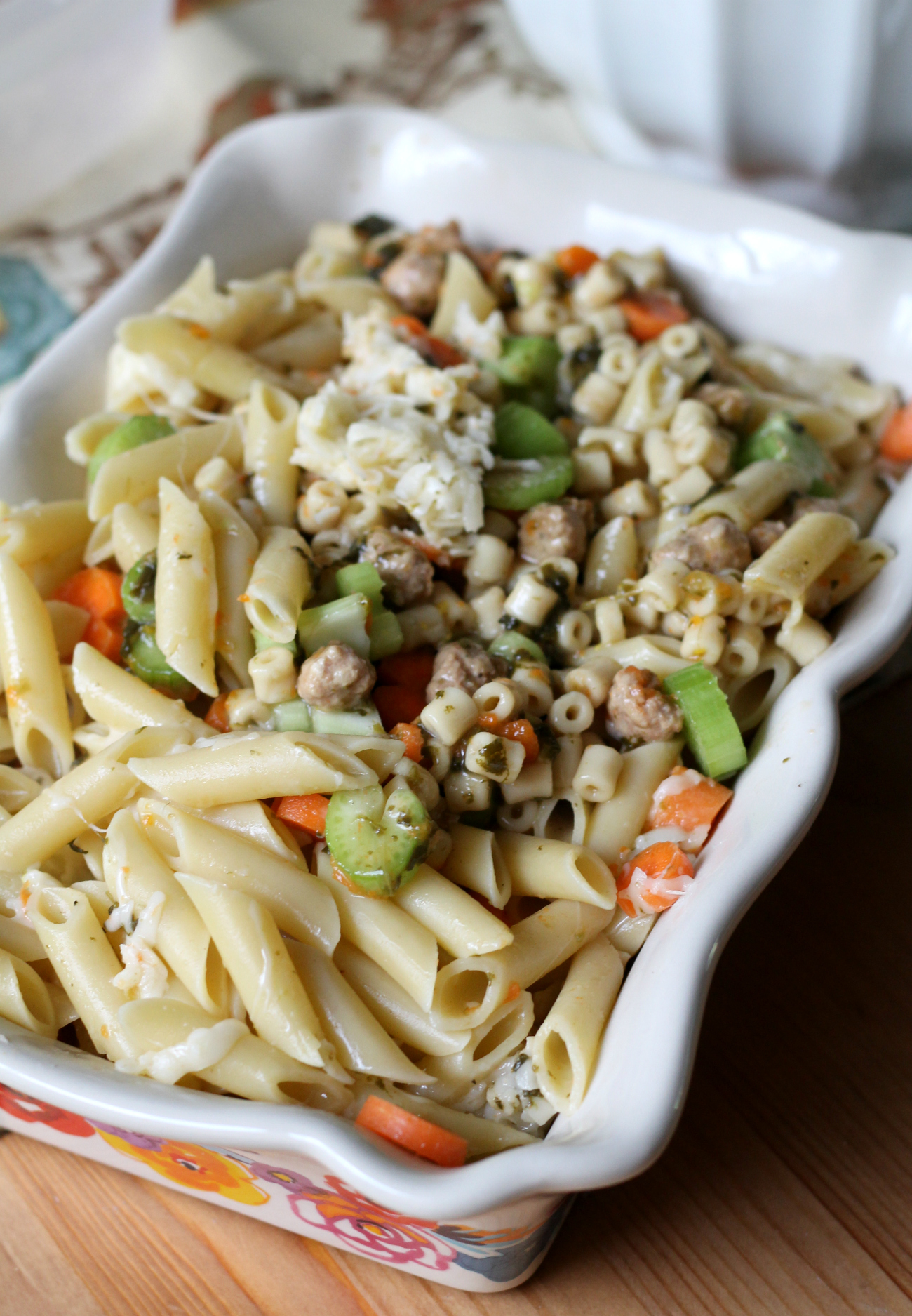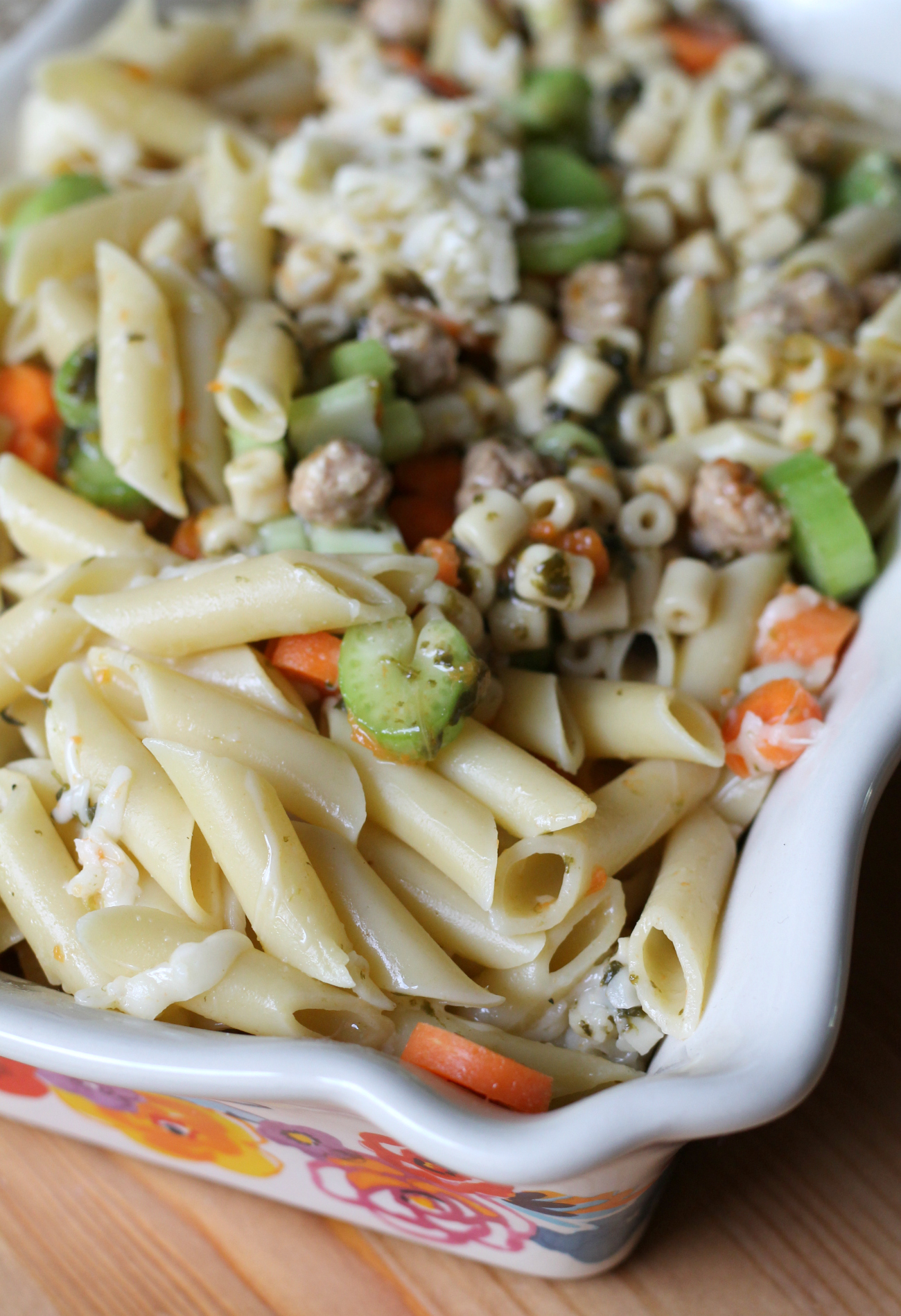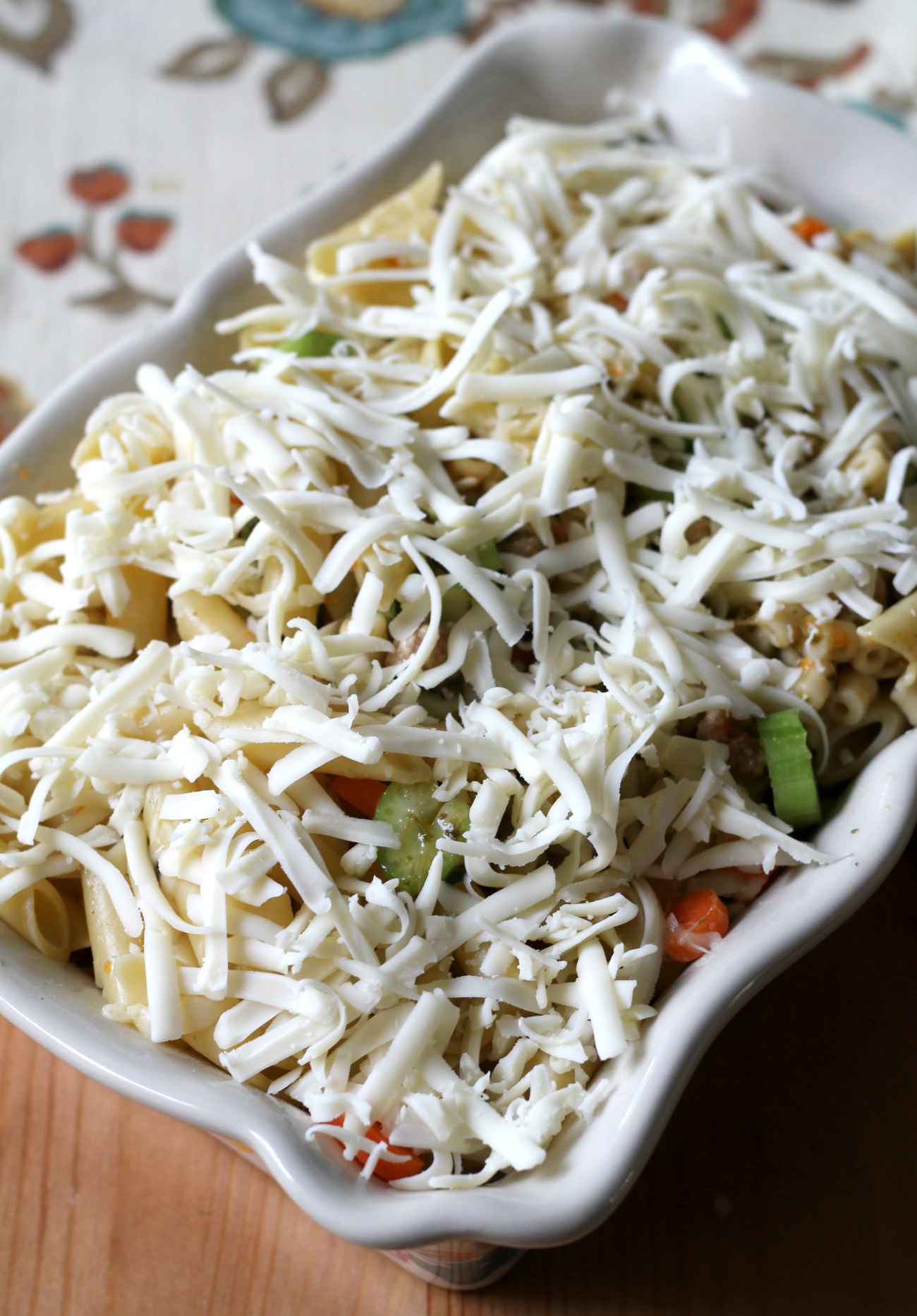 Yum! Doesn't it look delicious? It came out just perfect, the cheese on top is nice and crispy, the celery and carrots add the perfect crunch factor, and the whole meal can be made in under 45 minutes, can't beat that, right?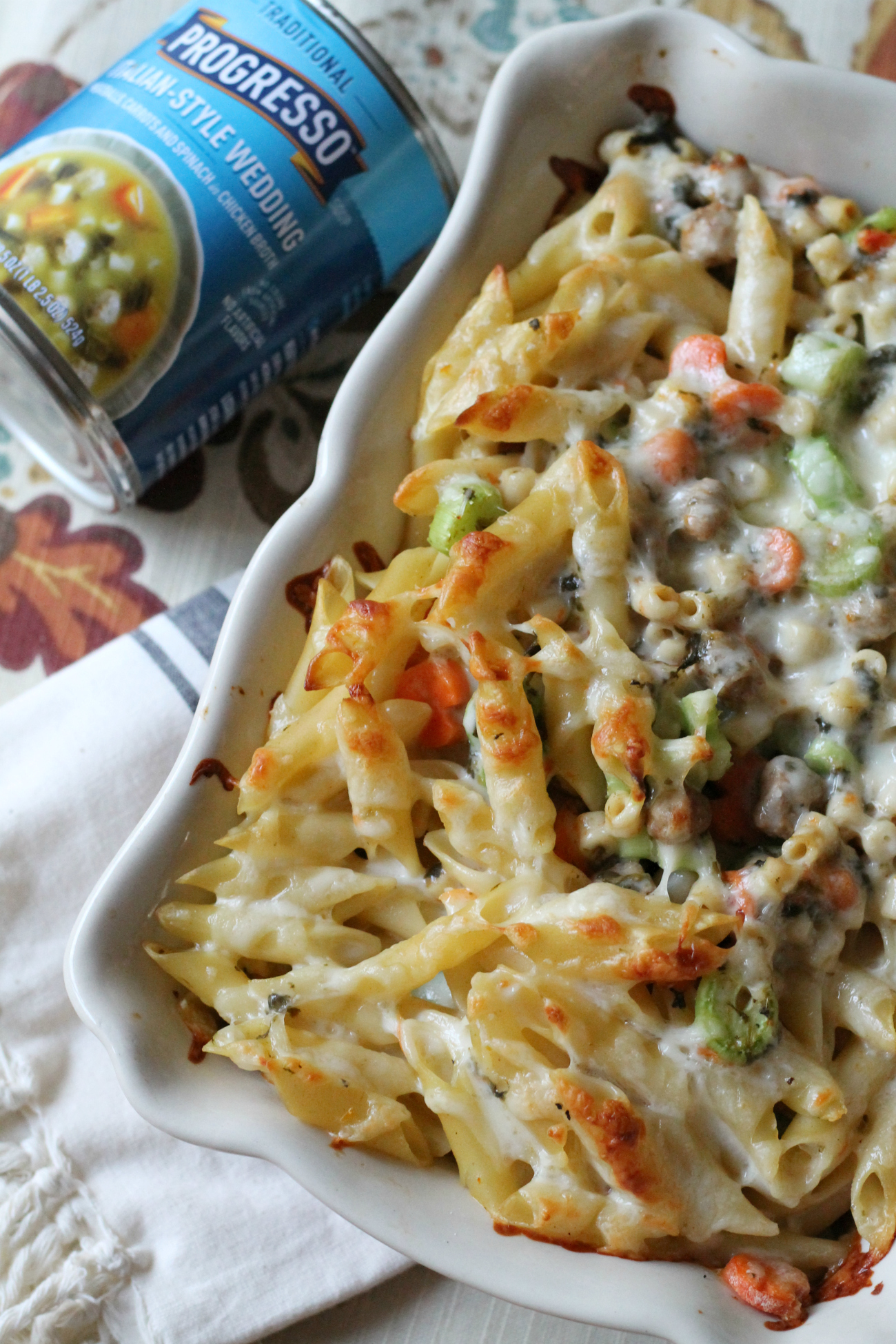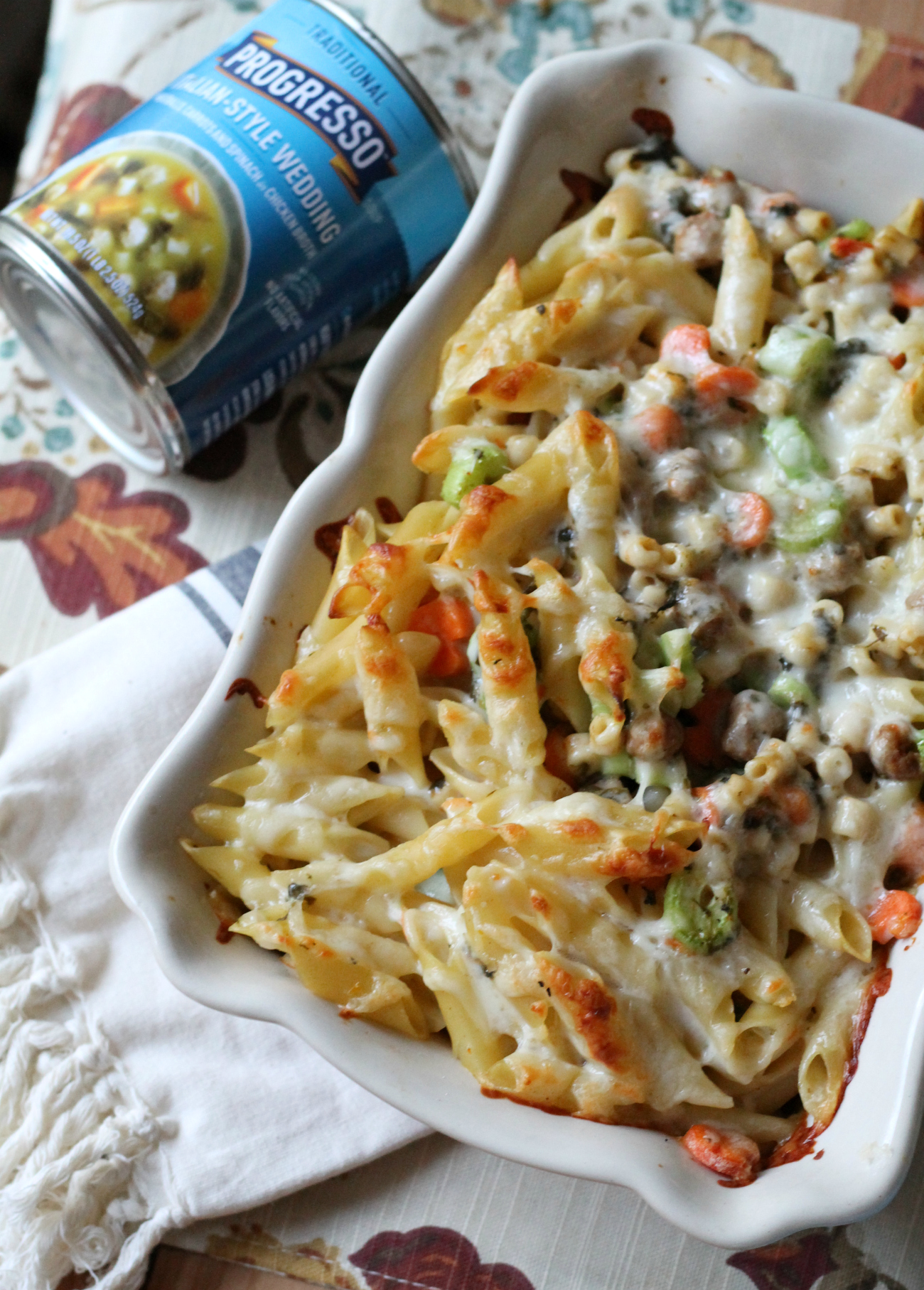 Progresso Soup is such a great pantry staple item, and I can't wait to stock up on more varieties to experiment with in the kitchen. I think I'll have to create something with the classic chicken noodle flavor, next!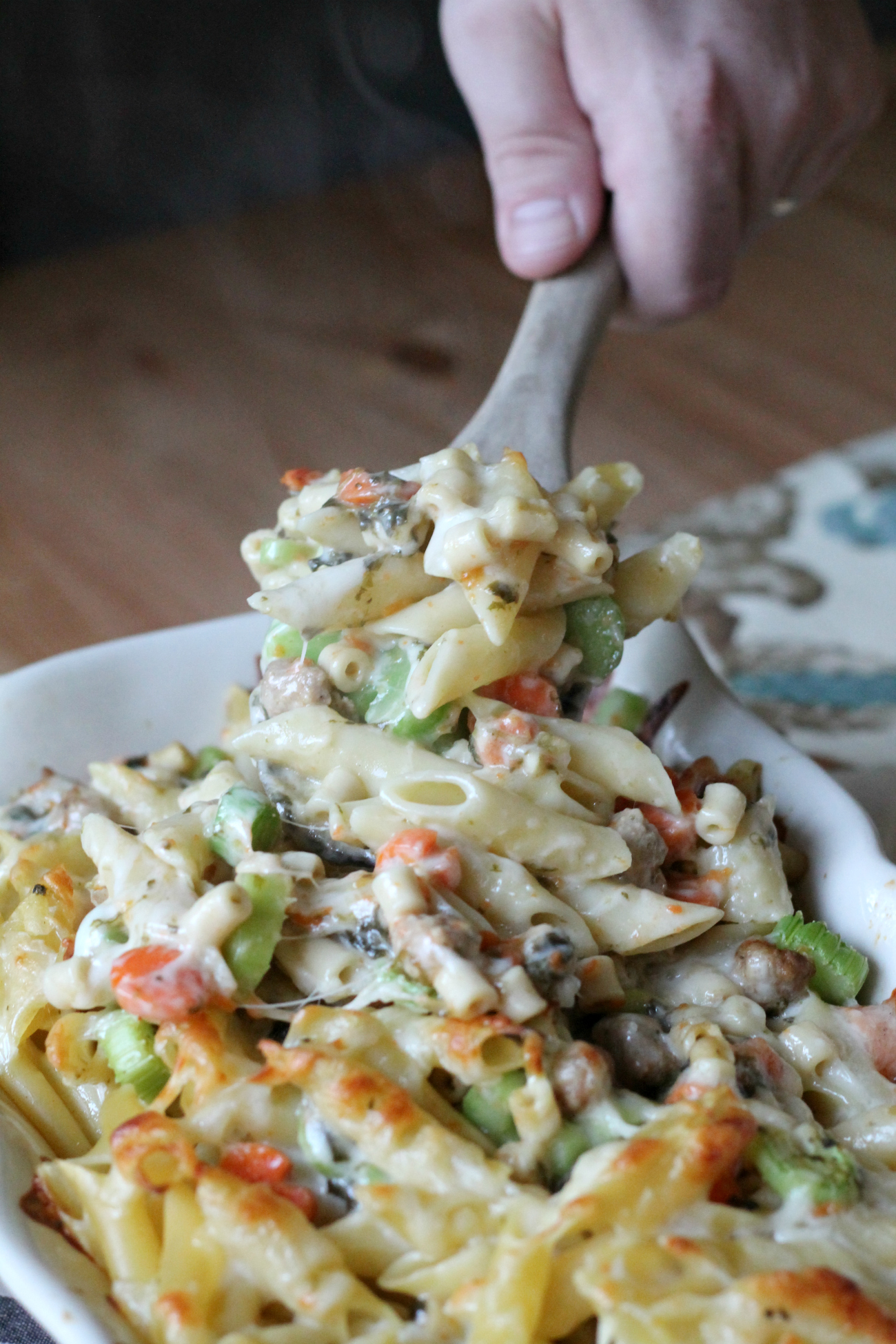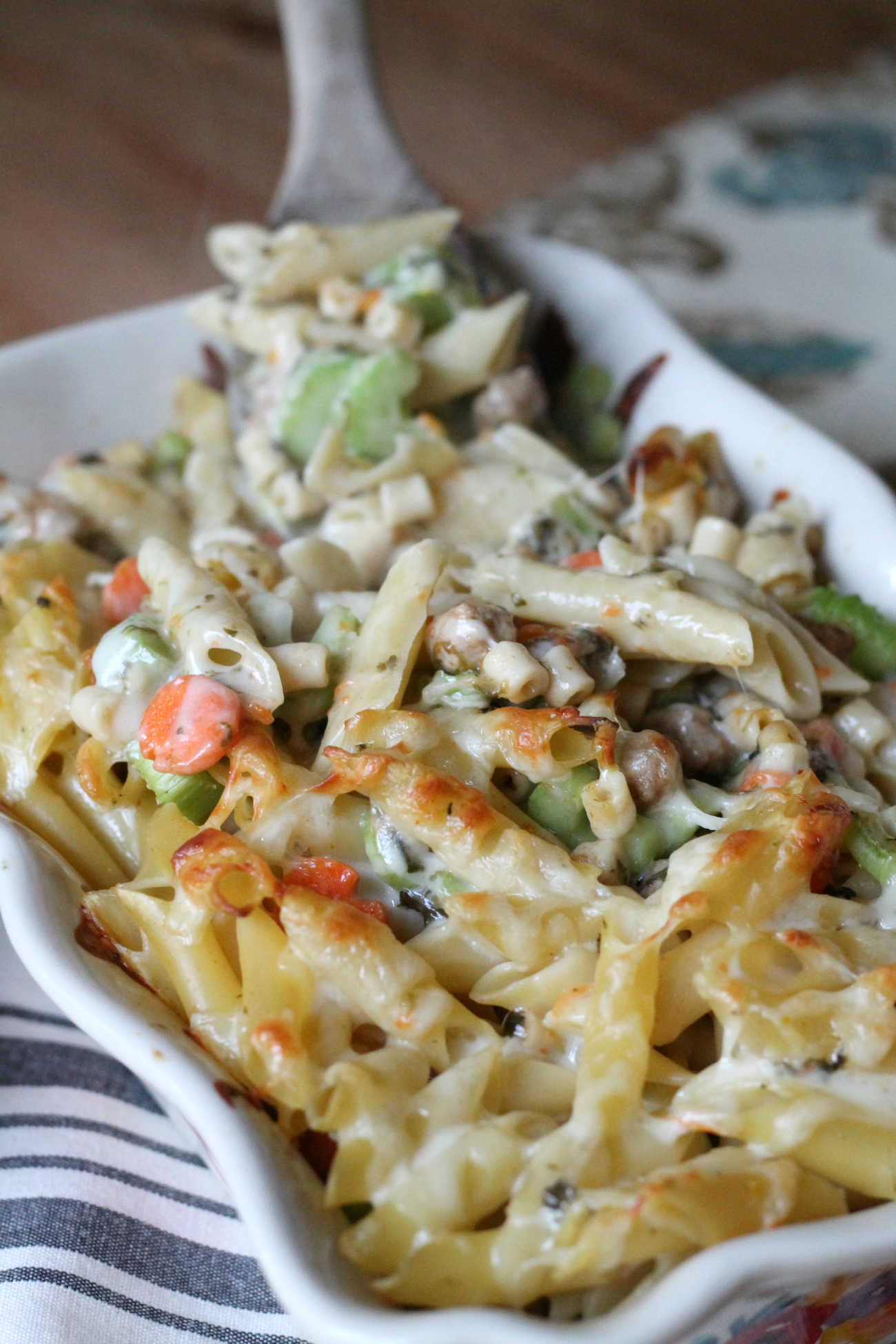 What is your favorite quick and easy meal to make?
I hope you try & love this Italian Wedding Casserole!
Love this post? Pin it for later here: