A huge thanks to our friends at Fun and Function for sponsoring today's post. Keep scrolling to see our Calming Bedtime Must-Haves for Kids on the Autism Spectrum.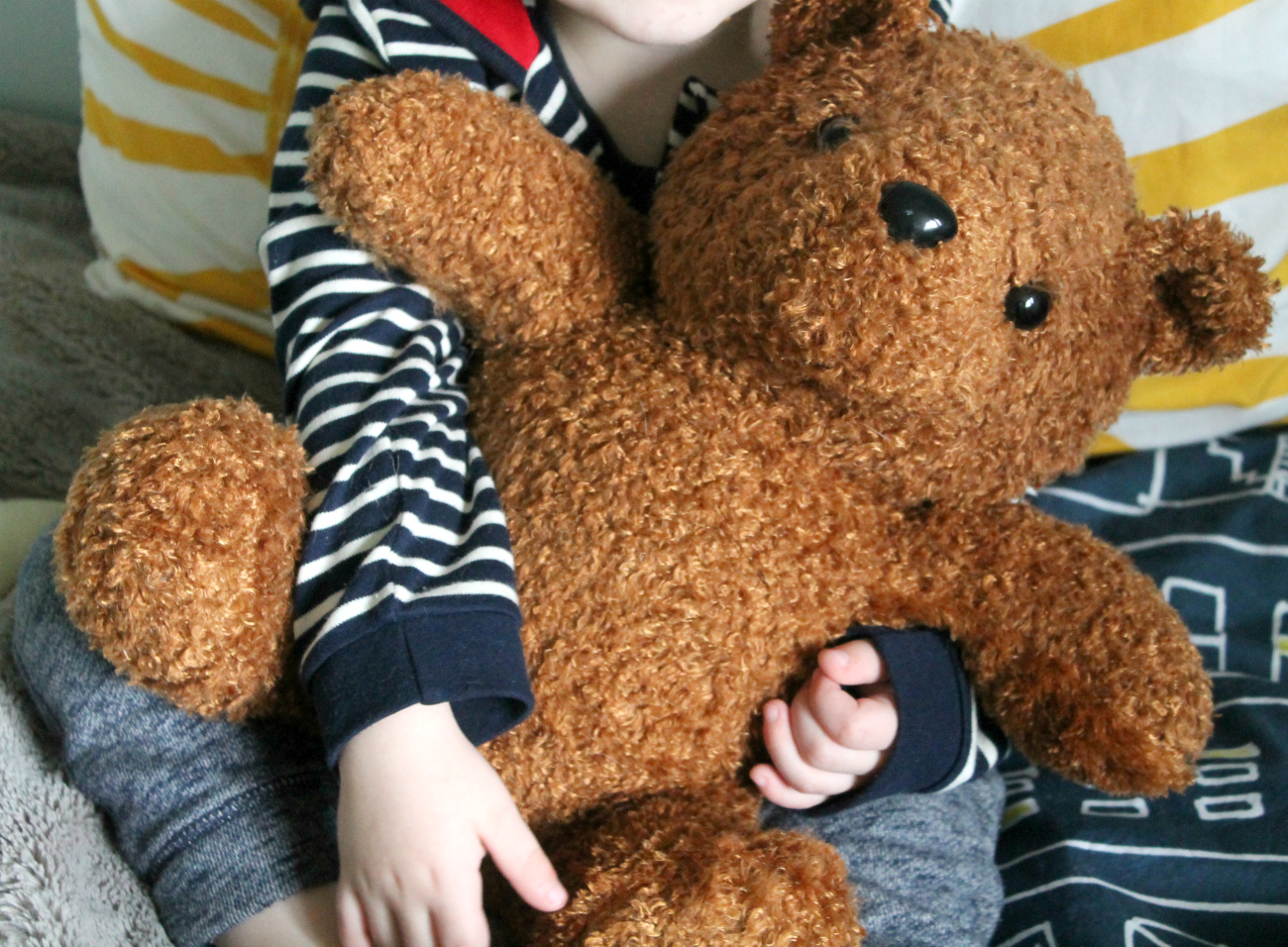 Hello, friends!
If you're a fellow Autism parent, you might have bedtime challenges. With Wyatt, we had some trouble helping him get sleepy at night, so we started trying different techniques. I will be completely honest and tell you we are far from having bedtime mastered, but we have come across a few things that make it a LOT easier.
Calming Bedtime Must-Haves
Weighted Bear
This adorable Weighted Bear from Fun and Function is a bedtime favorite. It's fuzzy and soft, the perfect calm-down companion. It's the perfect size to use at home or to take on the go (it's great for long car rides). It's lightly weighted and the weight provides sensory input which helps kiddos feel calm and comforted. Wyatt loves putting him right on his lap while we're reading stories before bed, and then he snuggles up to him during the night.
Note: Fun and Function also has an adorable weighted hedgehog if your kiddo would like that!

Weighted Blanket
We've tried several different weighted blankets until we found the right one, and this Soft Plus Weighted Blanket is our pick. Wyatt loves for me to wrap him up in the blanket for a good snuggle, and you can also fold it up smaller to use as a lap pad. One of my favorite things about this blanket is that it's machine washable so you can just pop it in the washer to clean and then hang dry. We also have this weighted blanket which is a little lighter than the Soft Plus blanket.
Lap Pad
I have this Zoo Animal Lap Pad from our Creating a Self-Calming Tent post that Wyatt has been bringing up to his room at night. It really helps him on nights where he's extra wiggly, and he himself will pull this up over his waist when he's in bed. I love that this is something he can use on his own, and the Zoo animal print is a big hit! He loves pointing out and naming all fo the different animals on the fabric. Fun and Function has a ton of other great Lap Pads on their site, too!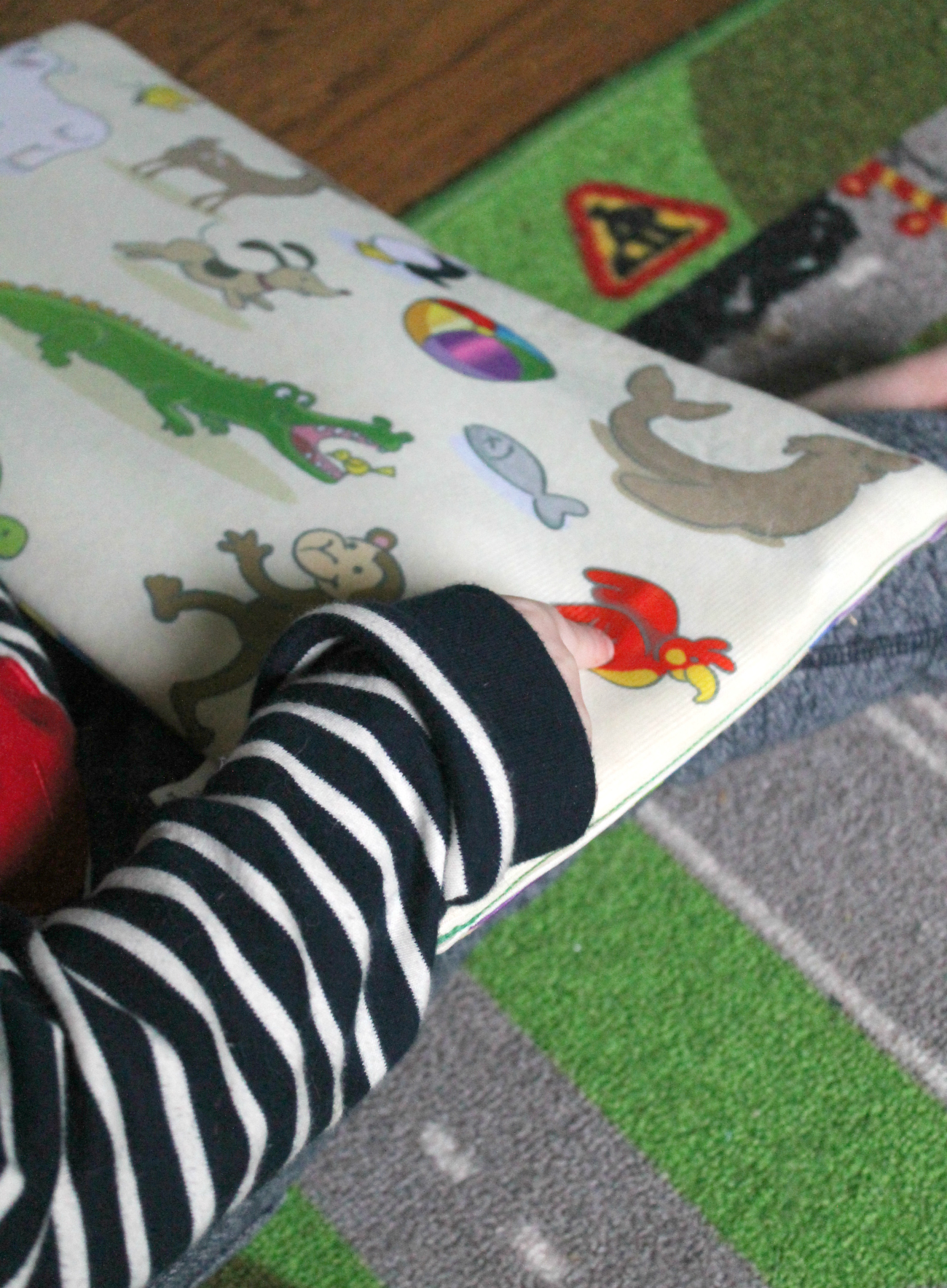 Tranquil Sounds
We've tried SO many lullaby and light machines searching for the perfect soothing combo. Finally we found a Tranquil Turtle and it has been amazing, it's a little pricey but definitely worth it. It's got sounds of gentle waves, you can adjust the brightness of the light, and it projects waves onto the ceiling. It's really calming and perfect for kiddos on the spectrum.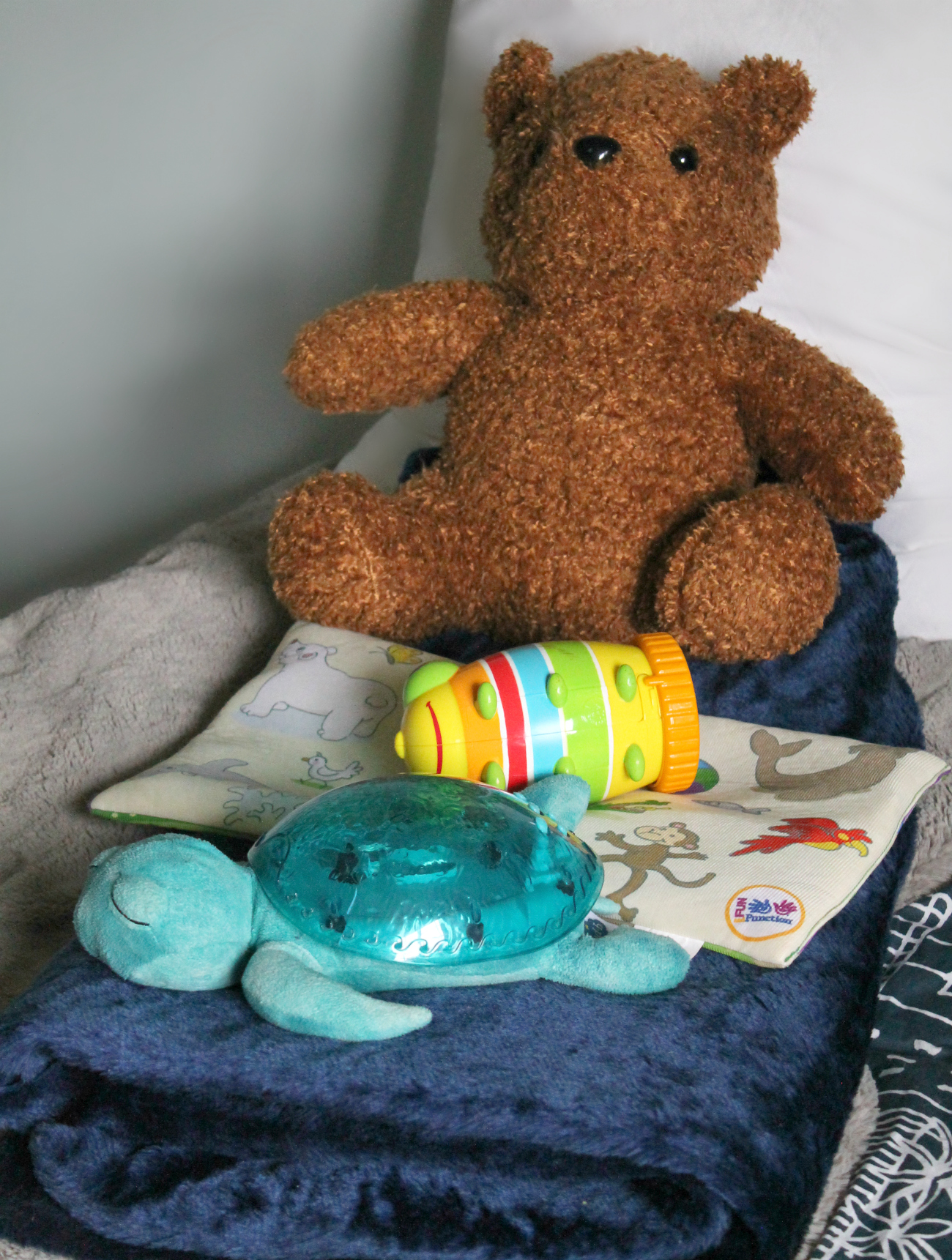 Flashlight
I don't know what it is about having a flashlight in his room, but since we put one next to his bed – he's been loving it! I think he likes having the option to use more light, and this cute bug flashlight is really durable and inexpensive.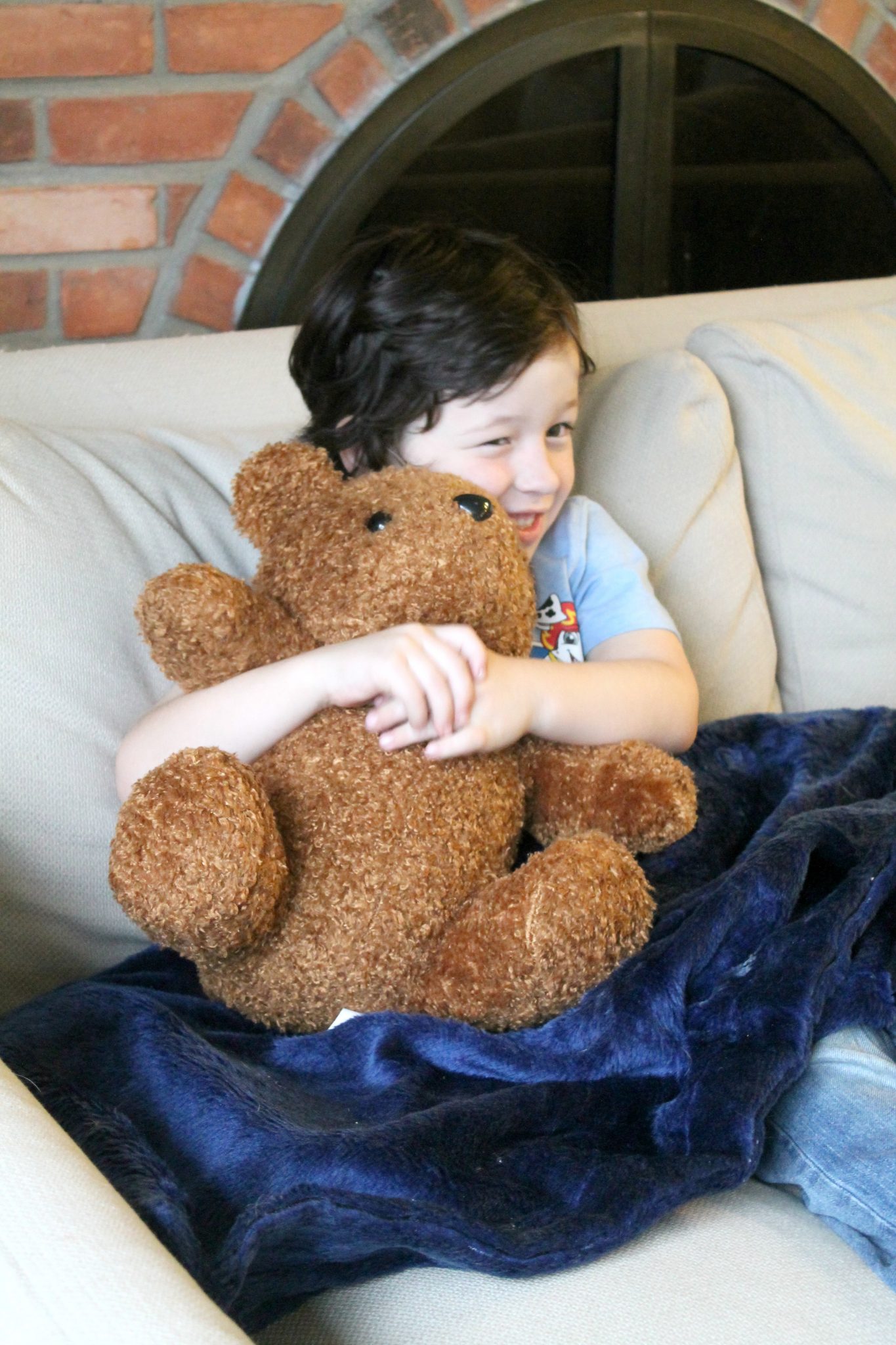 So there you have it, those are the 5 things we've been loving at bedtime. I think the next thing we'll try is this Aromatherapy Room Diffuser from Fun and Function, I'm a big believer in the power of calming scents, and I definitely think this would help set the tone for bedtime. I also want to try the Kids Bedtime Kit (see that the weighted bear is included), what a great kit!
What are YOUR calming bedtime must-haves?
We'd love to hear what's working for you and your child on the spectrum!
Love this post? Pin it for later here: