Post sponsored by Mirum. Opinions are 100% my own. #BetterTogetherSC Keep scrolling to see How to Save Time & Money on Your Next Trip to Sam's Club.
Hello, friends!
Hope you're having a great day so far! As you may know, my family and I love shopping at Sam's Club. We're there so often the door greeters know exactly who my boys are. It's their favorite place to shop because they have two-seater carts, and it's a one-stop-shop for everything our family needs!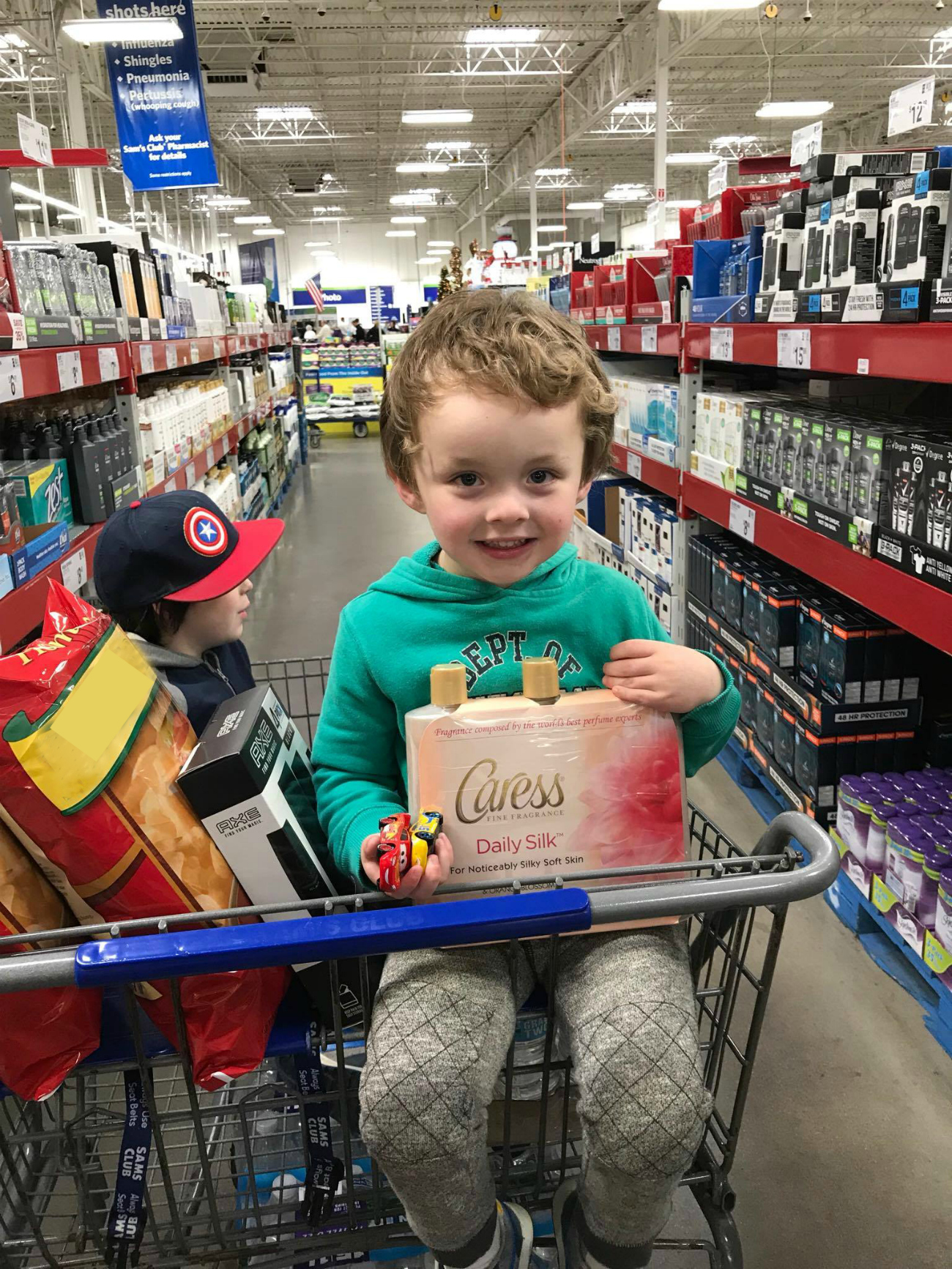 And now Sam's is making it quicker and easier than ever to shop. By introducing Scan & Go and Club Pickup you have two options for getting in and out of the store in a breeze. These are definitely two time savers you need to know about!
Two Time Savers for Shopping Sam's Club:
Scan & Go: With Scan & Go simply download the app from the app store, use it to scan your items as you're shopping, checkout when you're done, and just show the door checker the receipt on your phone. Easy-peasy. No waiting in lines, just grab what you need, and go.
Club Pickup: With Club Pickup you can shop online, submit your order, and let someone else do the rest! Someone at Sam's will cross everything off your list and will have your order ready and waiting for you by the time you arrive. Just check-in on the app, kiosk, or drive thru area (in select clubs), and you're ready to get on with your day!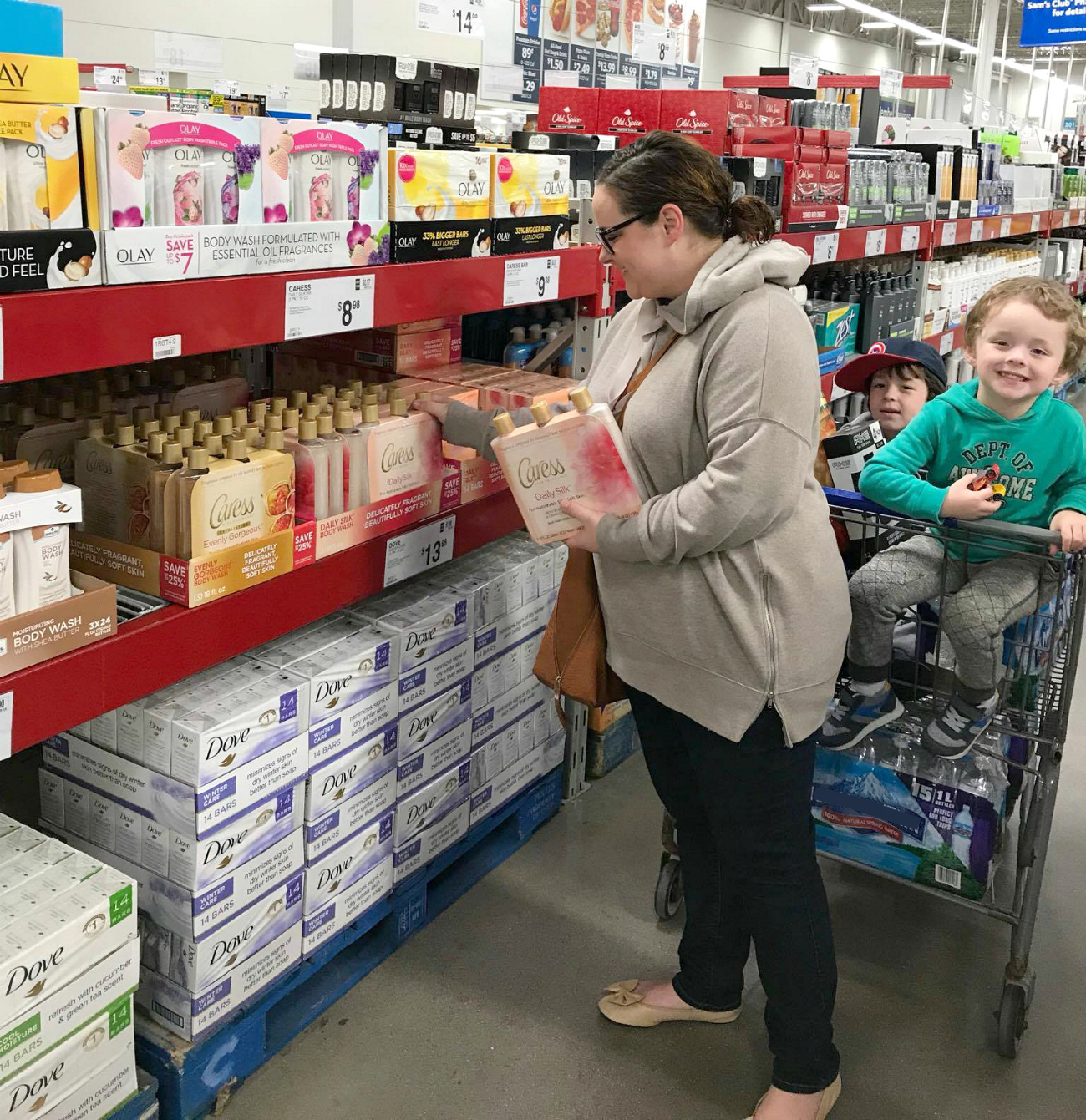 Two products we're always stocking up on at Sam's Club is AXE Black Daily Fragrance Body Spray and the Caress Daily Silk Body Wash Value Pack. We gotta keep the whole family smelling great, right? Wyatt is getting to the age where he thinks it's really cool to wear his dad's cologne, so good thing it comes in a four-pack!
The AXE Black Daily Fragrance smells so good and it's easy to use, just twist the top and spray! I've been using the Caress Daily Silk Body Wash and it makes your skin so soft! You can really smell the white peach and orange blossom when you use it, it's a great way to start the day if you take your showers in the morning!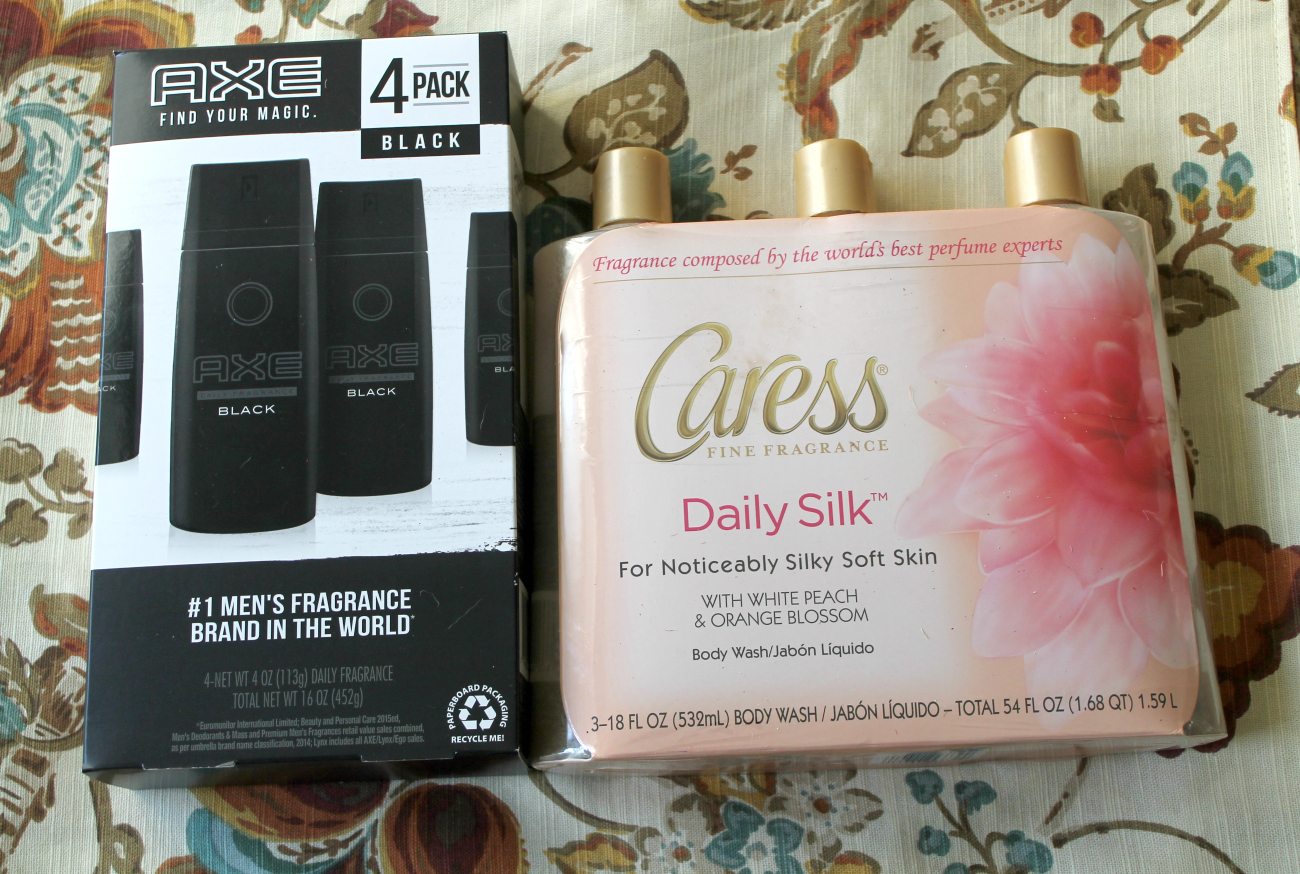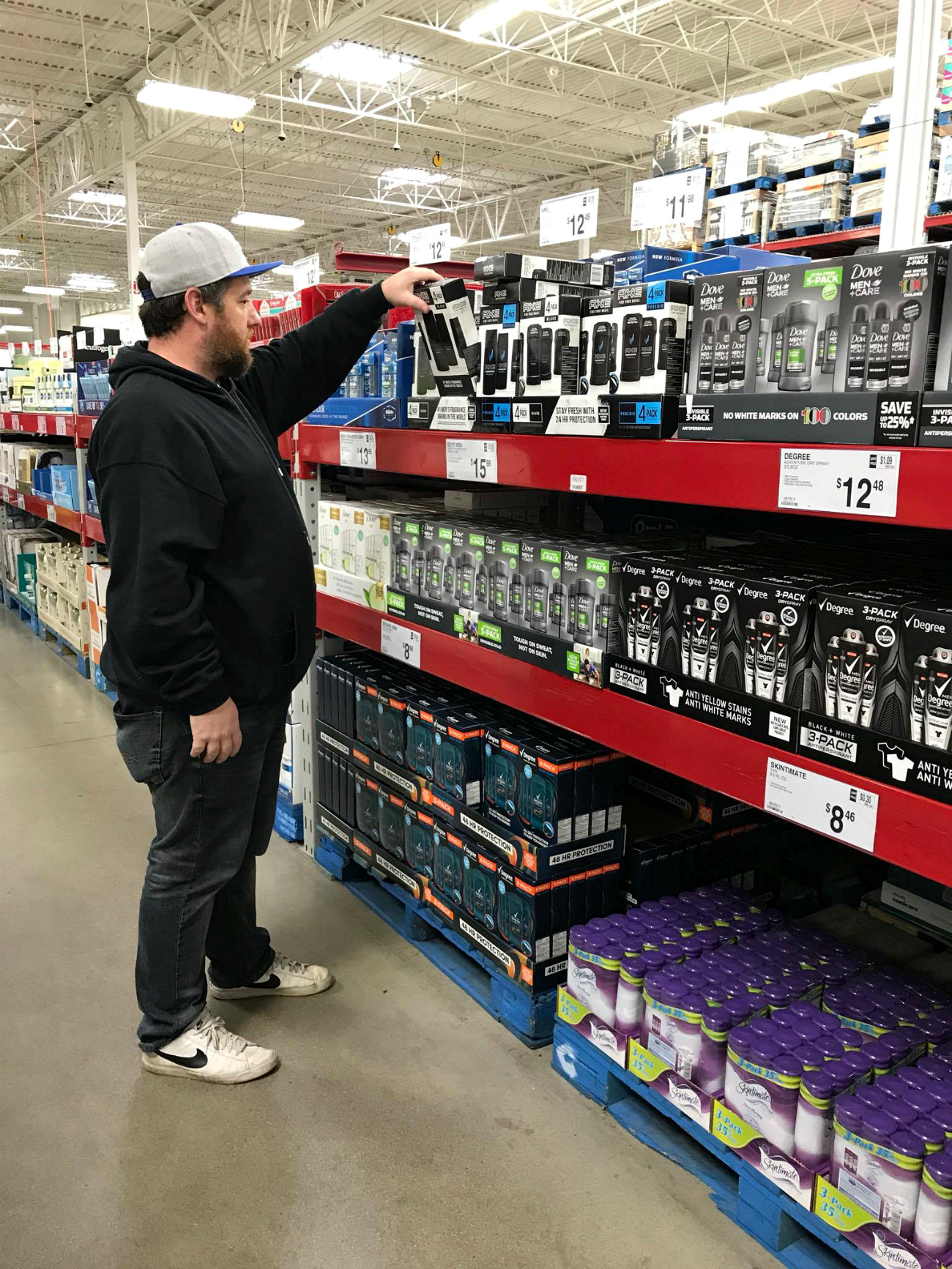 I have a little container under our sink where I store our extra body wash and spray so it's easy to grab one when we're out – and even easier to see when we're about to run out. I love that we can stock up on a budget at Sam's Club and buy products we love all at the same time!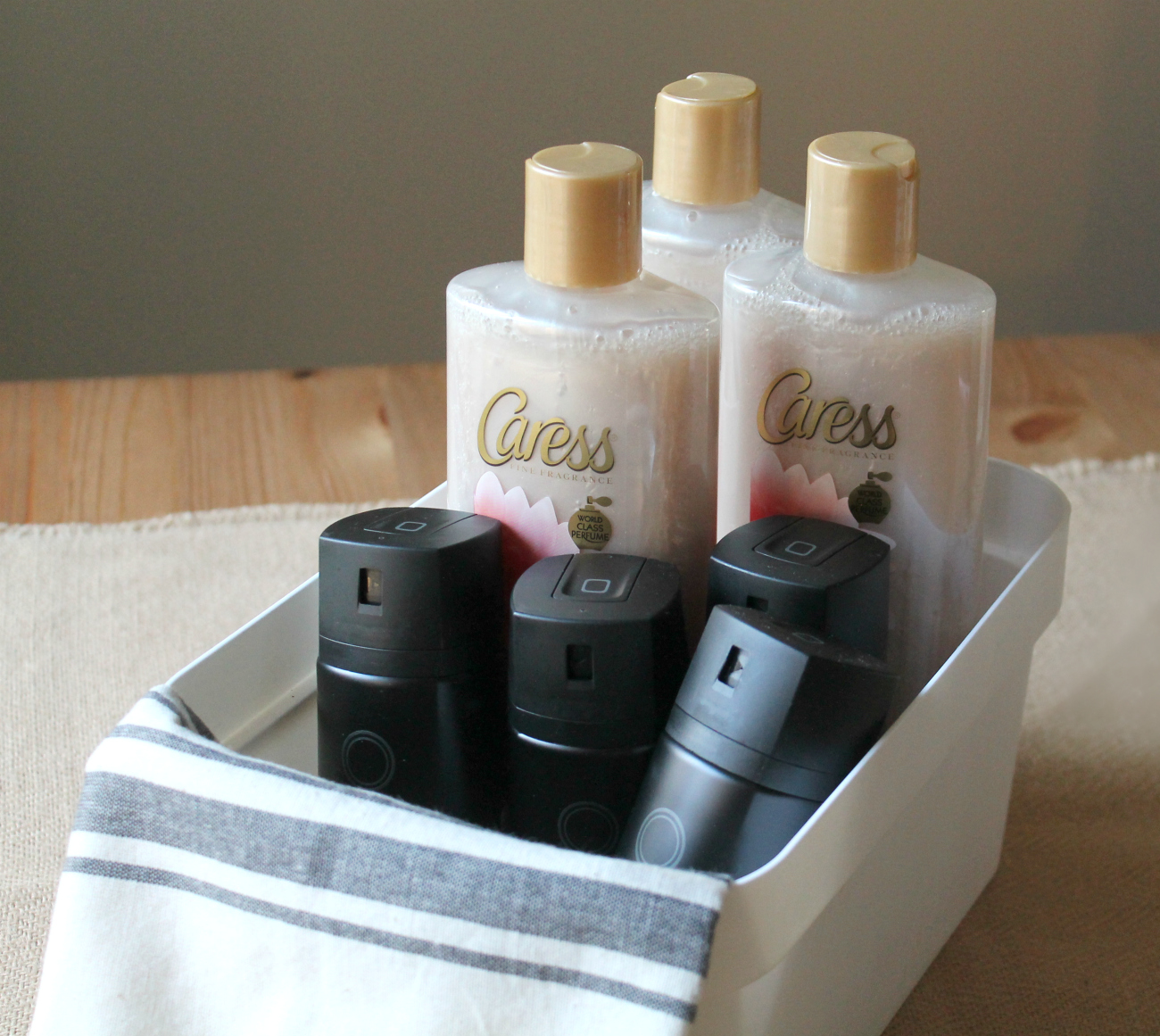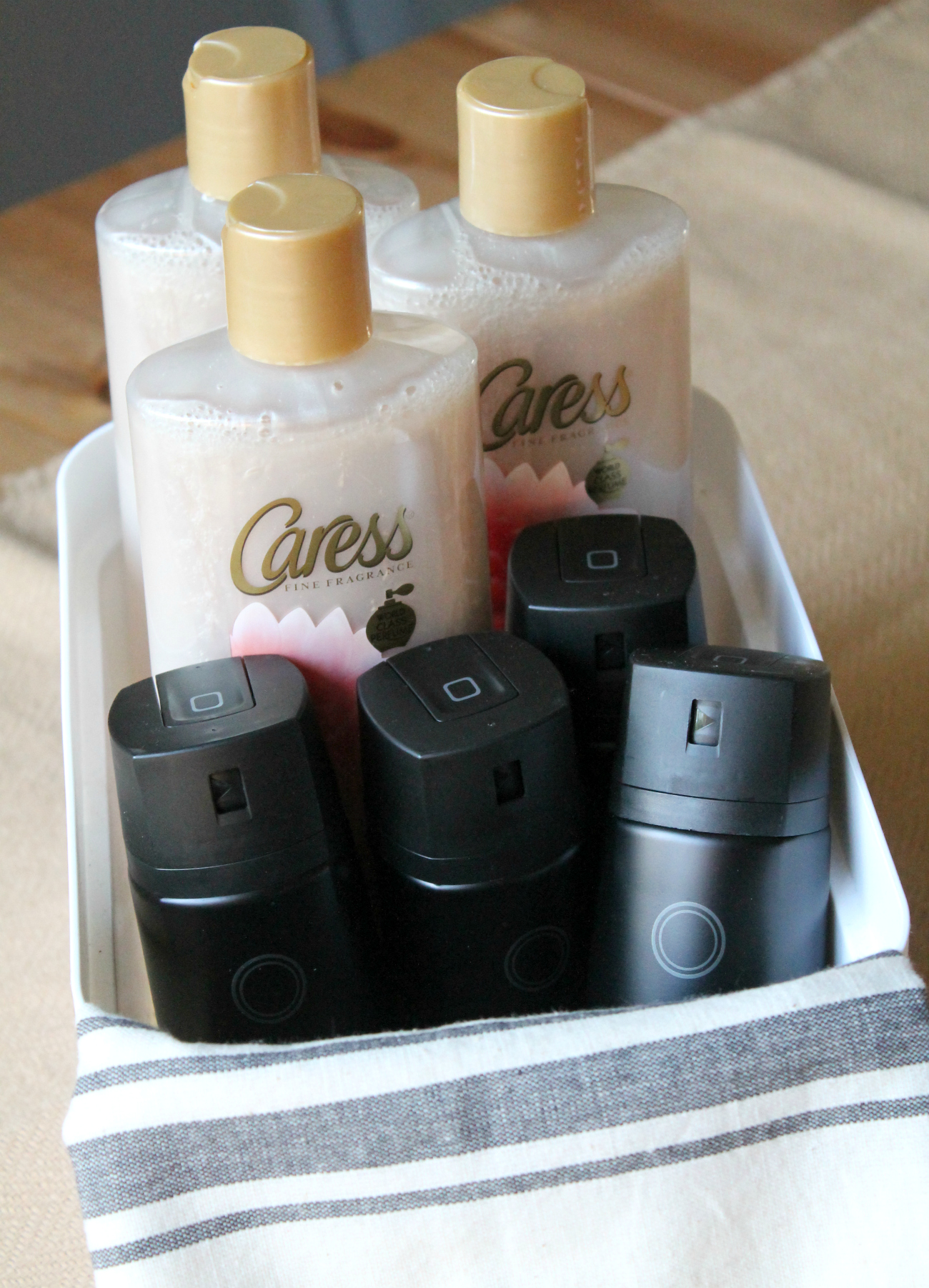 Other Tips for Saving at Sam's Club:
Make a shopping list BEFORE you head into the store. If you know exactly what you need (and stick to your list) you won't spend extra on those impulse purchase that may have otherwise gotten into your cart.
Buy gift cards at Sam's Club. You can pick up discounted gift cards at Sam's Club, perfect for holiday gifting!
Shop items with "Instant Savings". Throughout the store you'll see signage that says "Instant Savings" this discount is already loaded to your Sam's Club card so you'll get the discount at checkout. It's just like applying a coupon to the product, but Sam's Club does all of the clipping for you, pretty cool!
Shop the Clearance Section. Our clearance section is in the back corner of the club. Be sure to find yours while shopping because there are some serious deals to be had! And since Sam's Club offers pretty much anything for the home, you can find a great selection of items from around the store.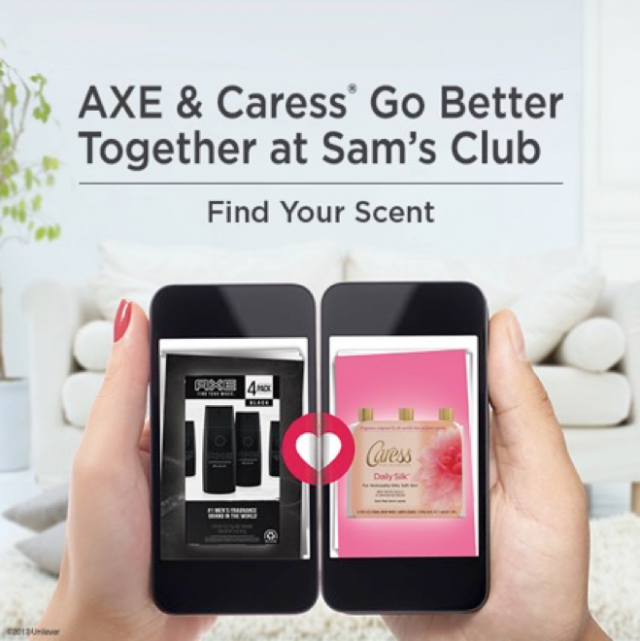 Do YOU shop at Sam's Club?
What are some of your tips for saving both time & money?
I'd love to hear them in the comments below!
And don't forget to check out the selection of Axe and Caress products at Sam's Club while you're shopping!
Love this post? Pin it for later here: