A huge thanks to our friends at Be Good for sponsoring today's post. Keep scrolling to read our 5 Ways to Make Bath Time Fun for Kids!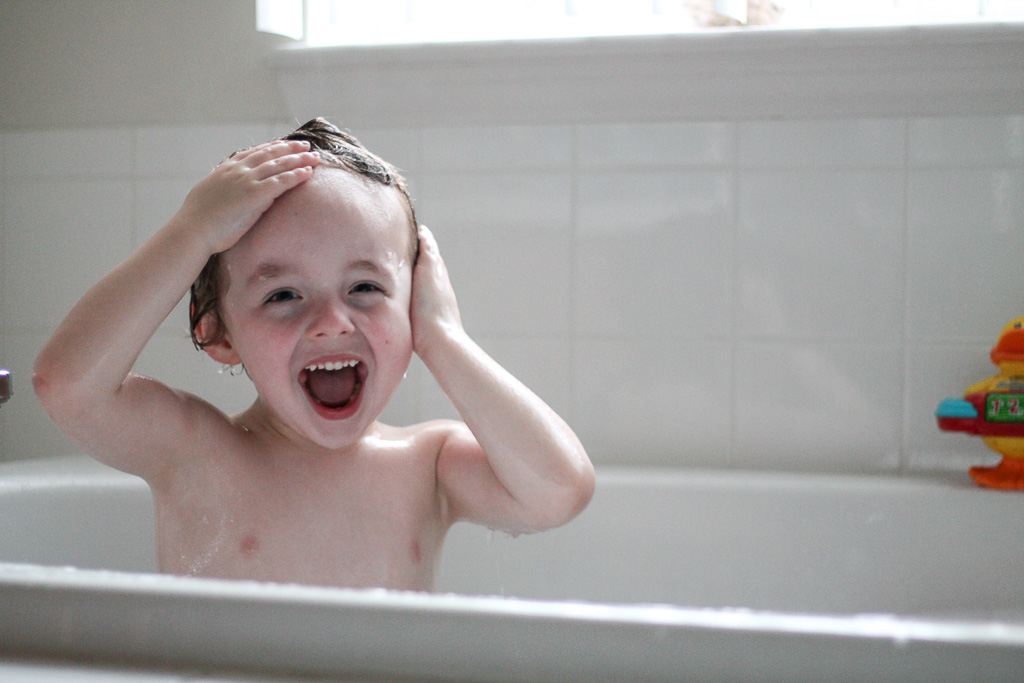 Hello, friends!
Bath time can be tricky when you've got a kiddo that isn't all for the tub. This is something we went through with Levi, and today I wanted to share a few ways to make bath time FUN so your kiddos will want to jump right in to splish, splash, and scrub. Now, bath time is filled with fun and it's something he gets excited about!
5 Ways to Make Bath Time Fun for Kids
Bath Toys
You knew this was going to make the list, right? Having the right bath toys is key for bath time fun. Our boys love small buckets that they can dump, boats they can float, and squirt toys. When introducing new bath toys, get down and play with your kids to show them how each one works. When they see you having fun, they'll be sure to join in on the fun, too!
Non-Skid Mat
If your kiddo is skiddish about bath time it might mean they don't like the feeling of slipping in the tub. Try getting a non-skid mat so they feel more secure while in the tub while they play.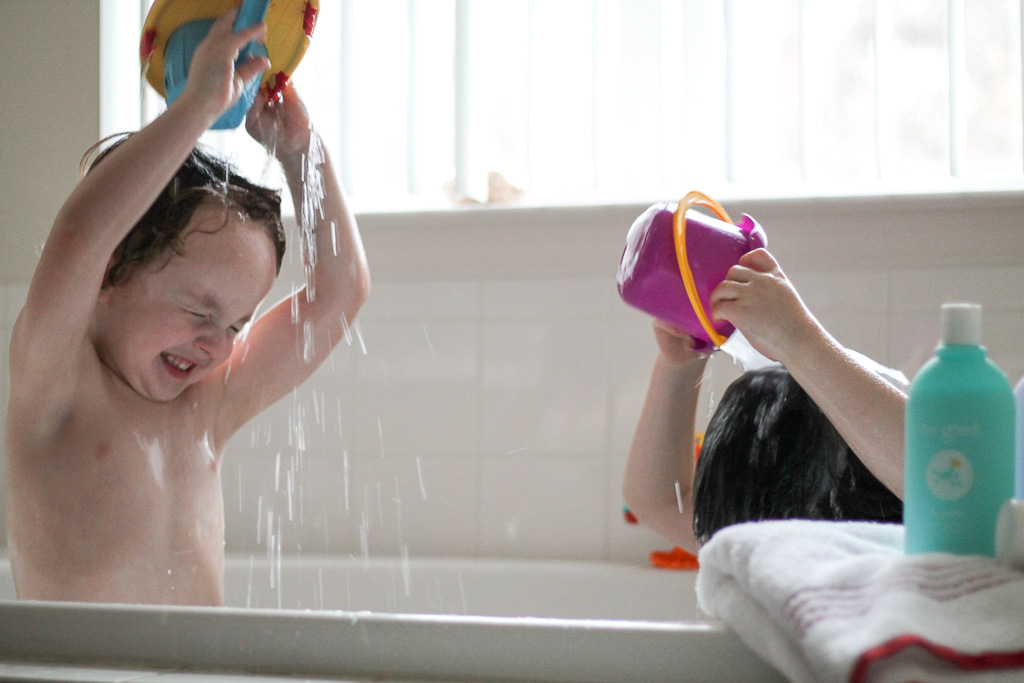 Bath Products
Right now my boys are in a total animal-loving phase, so when they saw the new bath products we got from Be Good they were so excited! Each bottle features a different character and a different message, and the products are formulated with love right here in the USA. Products are free of parabens, phthalates, petrochemicals, gluten, synthetic dyes, dea, palm oil, added hormone disrupters, petrolatums, dioxanes from sulfates, phosphates, animal by-products, no animal testing.
The green be caring lotion has a sweet little mouse on the packaging that shares all about why being compassionate and caring is important. There are also little talking prompts on the bottle to start a conversation with your kiddos all about it! This natural nourishing lotion was  formulated for young skin and is safe to use on your child's face, body, and hands. It's quick absorbing, non-greasy, and lightweight. It's packed with moisture to restore hydration and the skin barrier leaving it feeling comfortable, super soft, and smelling delightfully delicate.
We love, love, love this cleanser, conditioner, and detangler for the boys hair. They absolutely love the little owl on the bottle and his message about being honest – and although we hate to pick favorites, Henry the owl is definitely ours. This product is free of harsh soaps so you don't have to worry about it stripping your kiddos delicate hair.  This product is formulated to not "foam-up" so don't be surprised when you don't see bubbles. Instead, take comfort knowing your child's hair is being gentle cleansed and conditioned for a beautiful result without residue.
Be Polite is an ultra-rich, natural moisturizing body wash that gently cleanses and conditions young skin leaving it feeling soft, comfortable, and smelling delightfully delicate. We absolutely love the scent of this wash, it's not over powering like some kids washes, it leaves the boys with just a hint of scent which is fresh, clean, and comforting.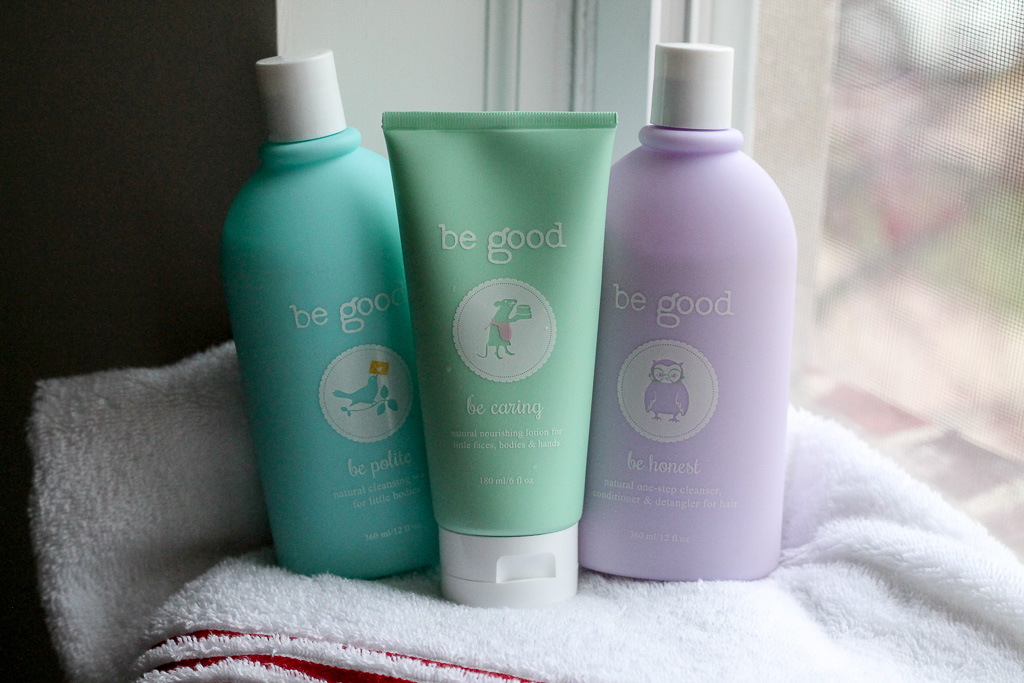 Don't Take it So Seriously
I've totally been there. Those times when you're stressed out and you just want to get your kiddos cleaned up and out of the tub in a flash. But, rushing them will only take the fun out of bath time, and make them not look forward to hopping in the tub the next time they have to. Take a deep breath, and just let them play! To get your kiddo comfortable in the tub, this may mean running a bath just so they can splish and splash (no washing required!). This will give them a chance to play with no strings attatched, and help them to feel a little more comfortable.
Read About Bath Time
Another thing that really helped our kids to feel comfortable in the tub was to read about it! We read books that showcased how much fun bath time can be, and why it's necessary. Taking care of your personal hygiene is a big job and your kids should feel proud to learn how to bathe themselves. Pick up a few books that illustrate what you need for bath time, and how it's part of a nightly routine to get your kids on board with making it part of their daily routine, too!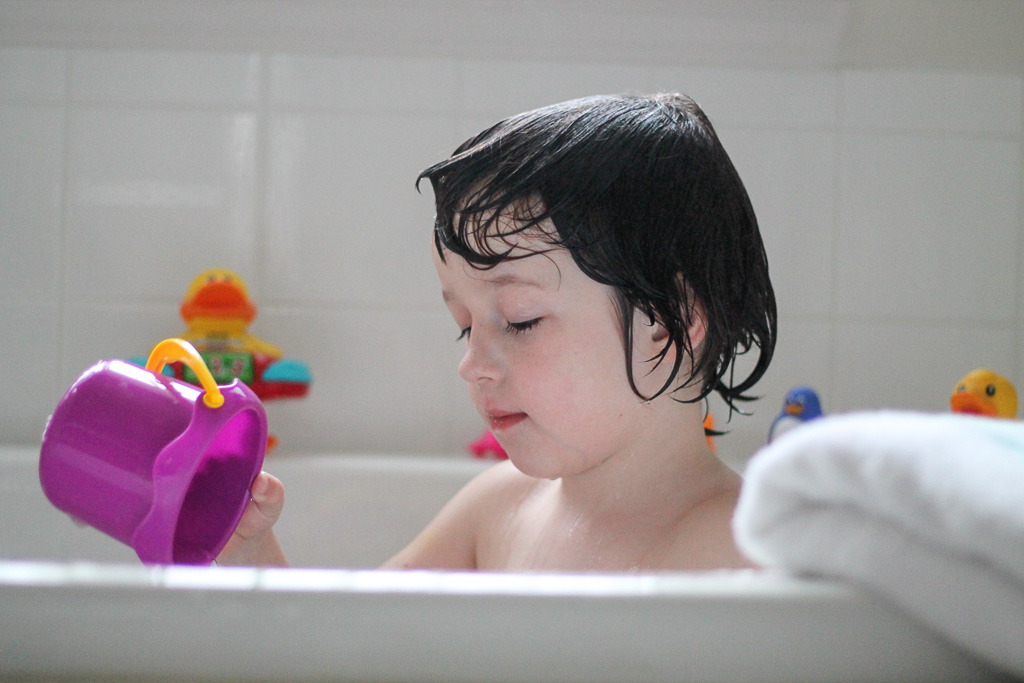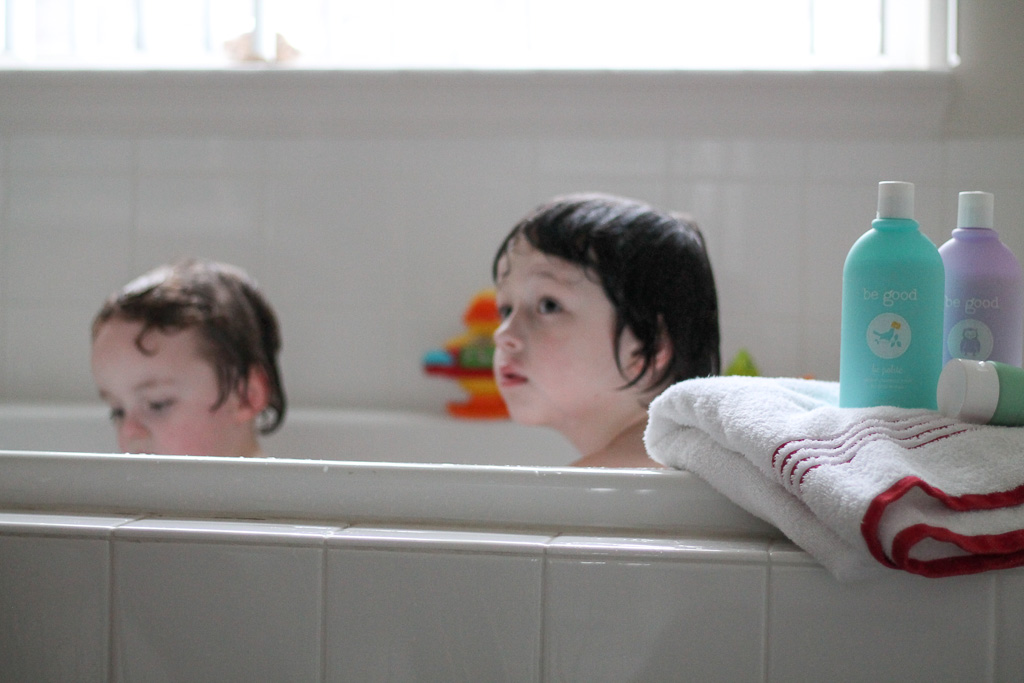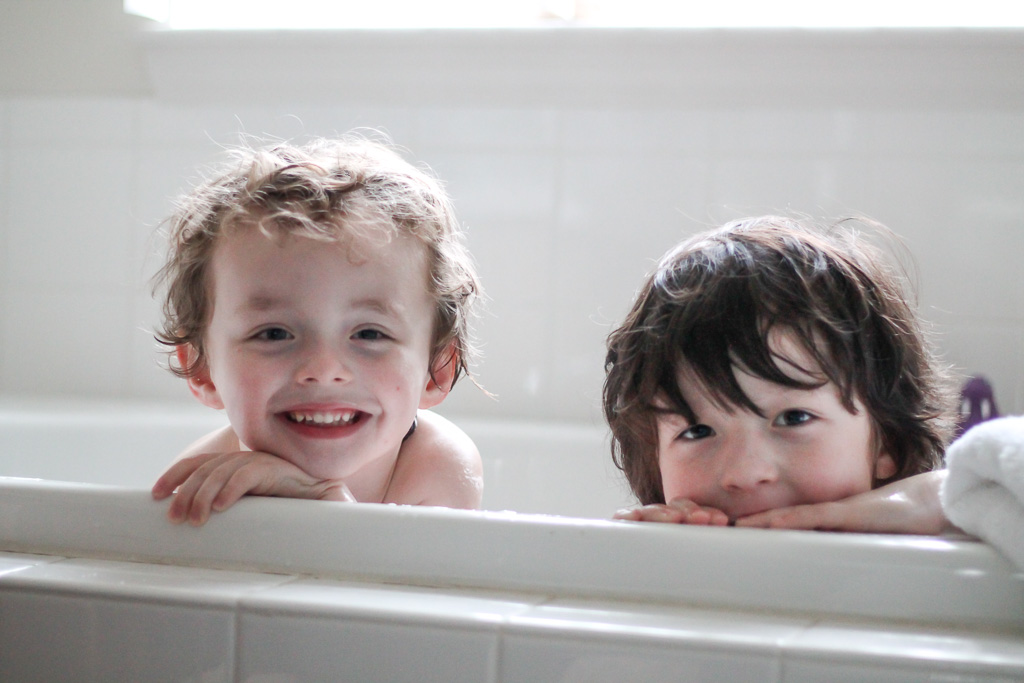 Has your kiddo ever struggled with bath time? Try these tips and let us know if they helped! And if you're still on the hunt for the perfect bath products, try the Be Good products we mentioned in this post, we just know you and your kiddos will love them!
Happy Bath Time!
Love this post? Pin & Share it Below: