I am an ambassador for Evy's Tree and received this gorgeous Heidi dress to share with you! Keep scrolling to check out my Cute and Comfy Valentine's Day Look! Affiliate links are used in this post.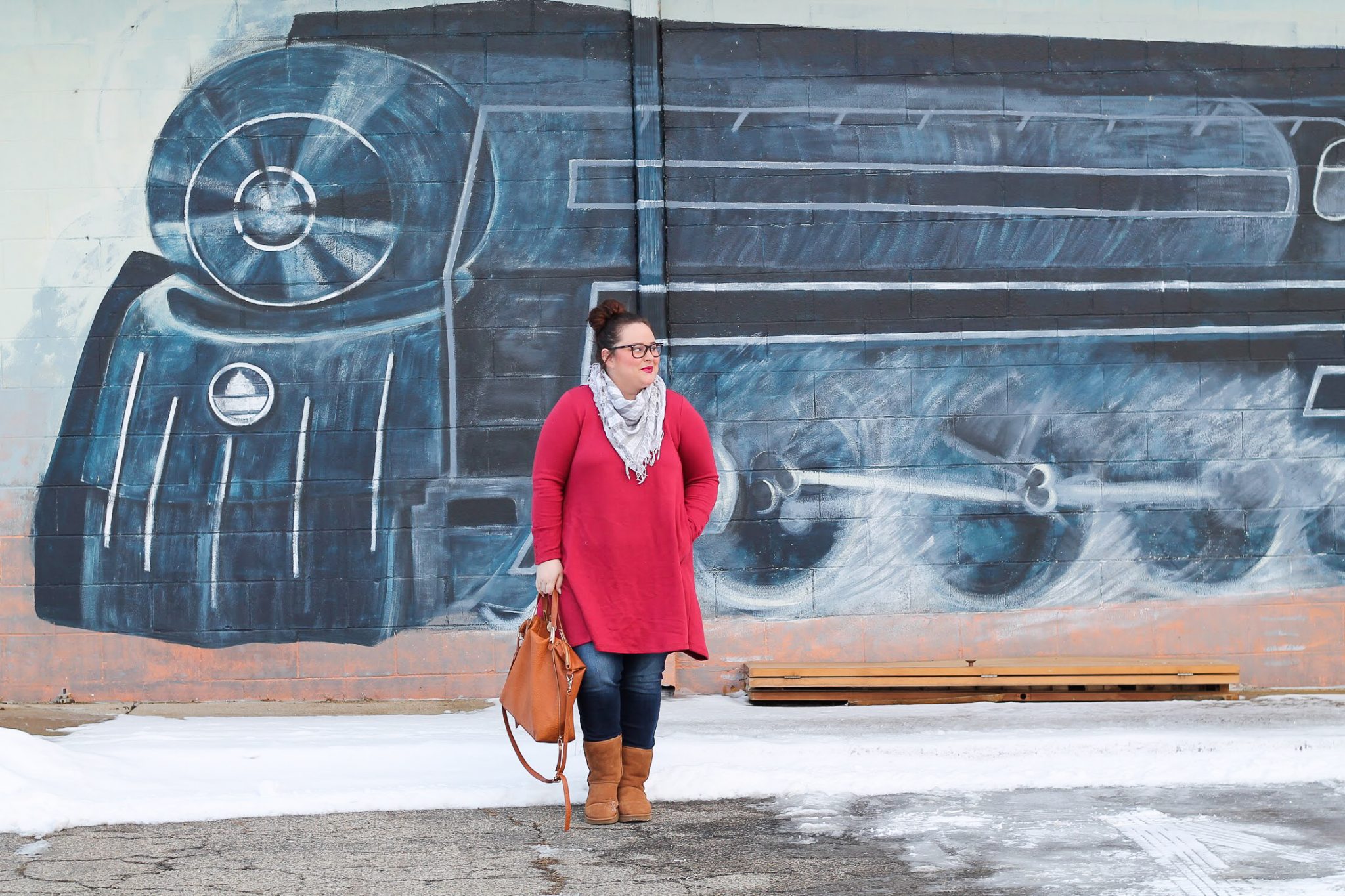 Hello, friends!
Needless to say, this Valentine's Day will be a little bit different than the past. I've got another surgery for my Endometriosis on the 12th so I'll be down for the count on V-Day. My husband and I are planning on laying low, and having a candlelit dinner on the couch – which actually sounds quite lovely.
I wanted to share this cute and COMFORTABLE Valentine's Day option from one of my favorite shops, Evy's Tree. I am now officially a brand ambassador for them so this year I'll get to share their new pieces with you, and other exclusive deals and sales! So fun, right? And I've got the first deal at the bottom of this post! 😉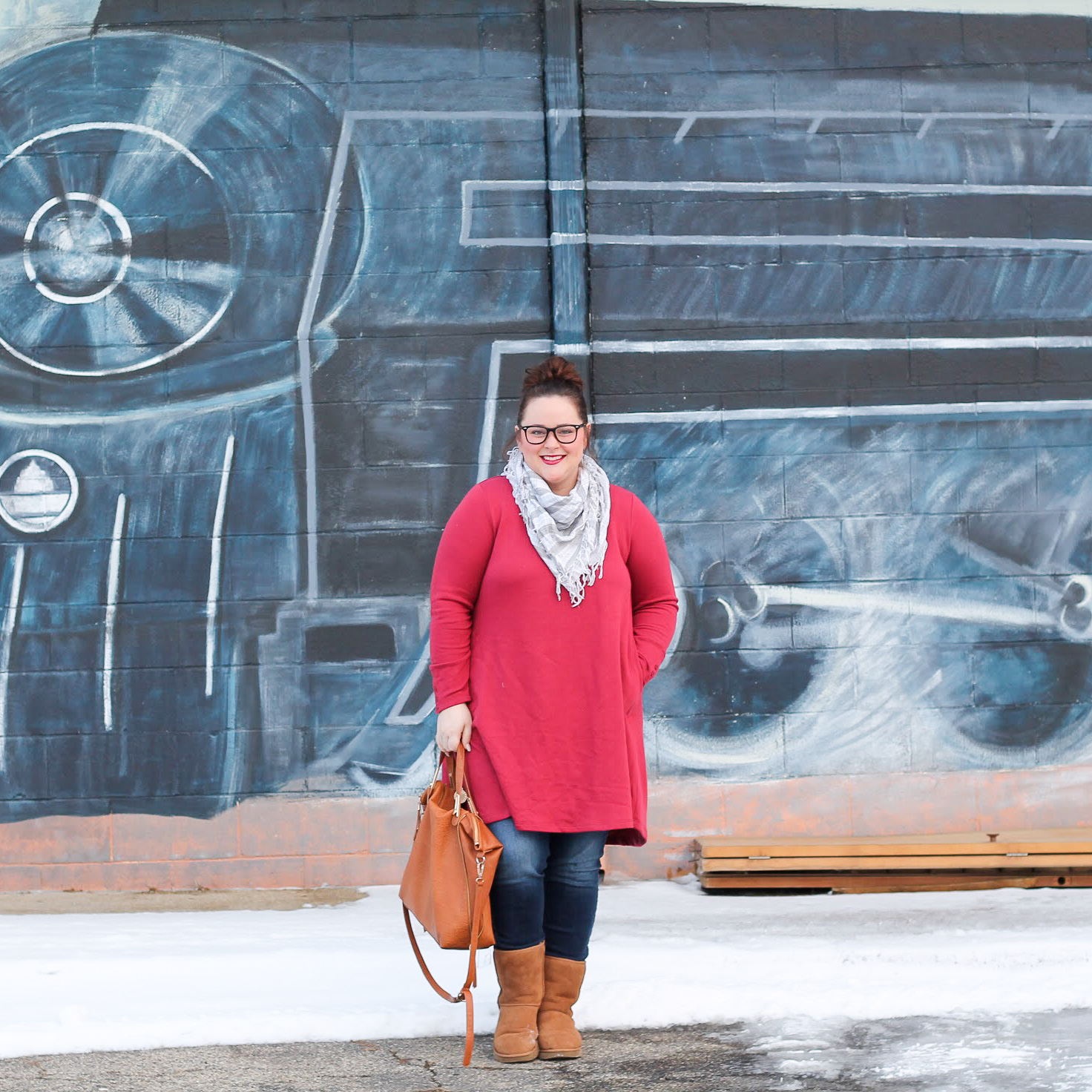 I'm wearing The Heidi Long Sleeve Dress in Cherry and I couldn't love it more! I love how versatile it is, you can pair it with leggings, jeans, tights, a cute scarf, the possibilities are endless! It hits just right above the knee which is such a perfect length, and it's got the cutest button detailing on the sleeves. For size reference, I'm wearing the dress in a 2x, and it comes in a range of XS-2X. And did I mention that this dress has something all of us gals get excited about? POCKETS!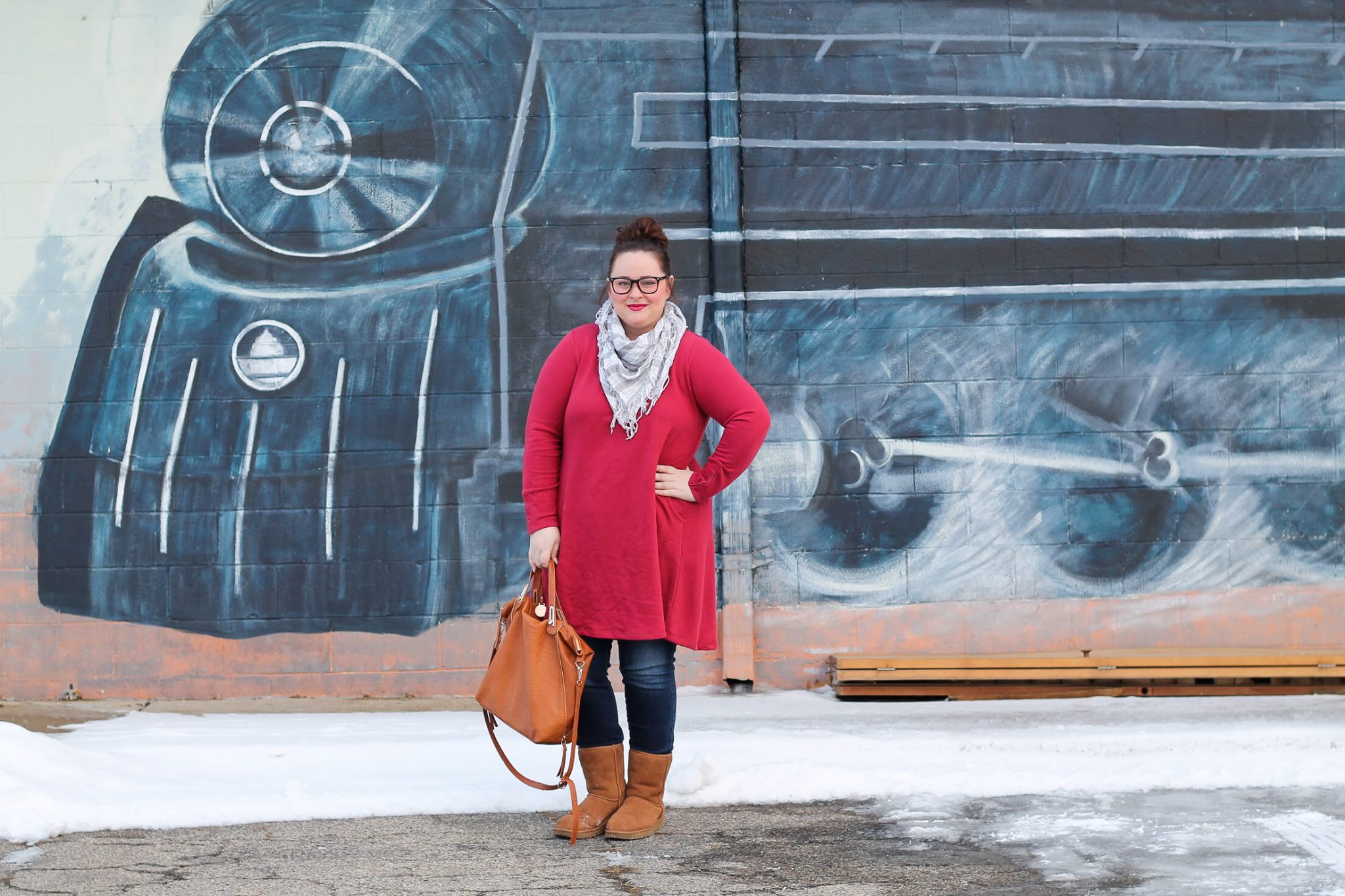 I am so so excited to bring more adorable Evy's Tree styles your way this year, and to kick things off – check out the awesome coupon code below!
Shop my Valentine's Day Look Below:
(scarf and purse are discontinued, so I noted similar styles below)

Love this post? Pin it for later here: