A huge thanks to our friends at Fun and Function for sponsoring todays post. Keep scrolling to see our Cozy Canoe Reading Nook!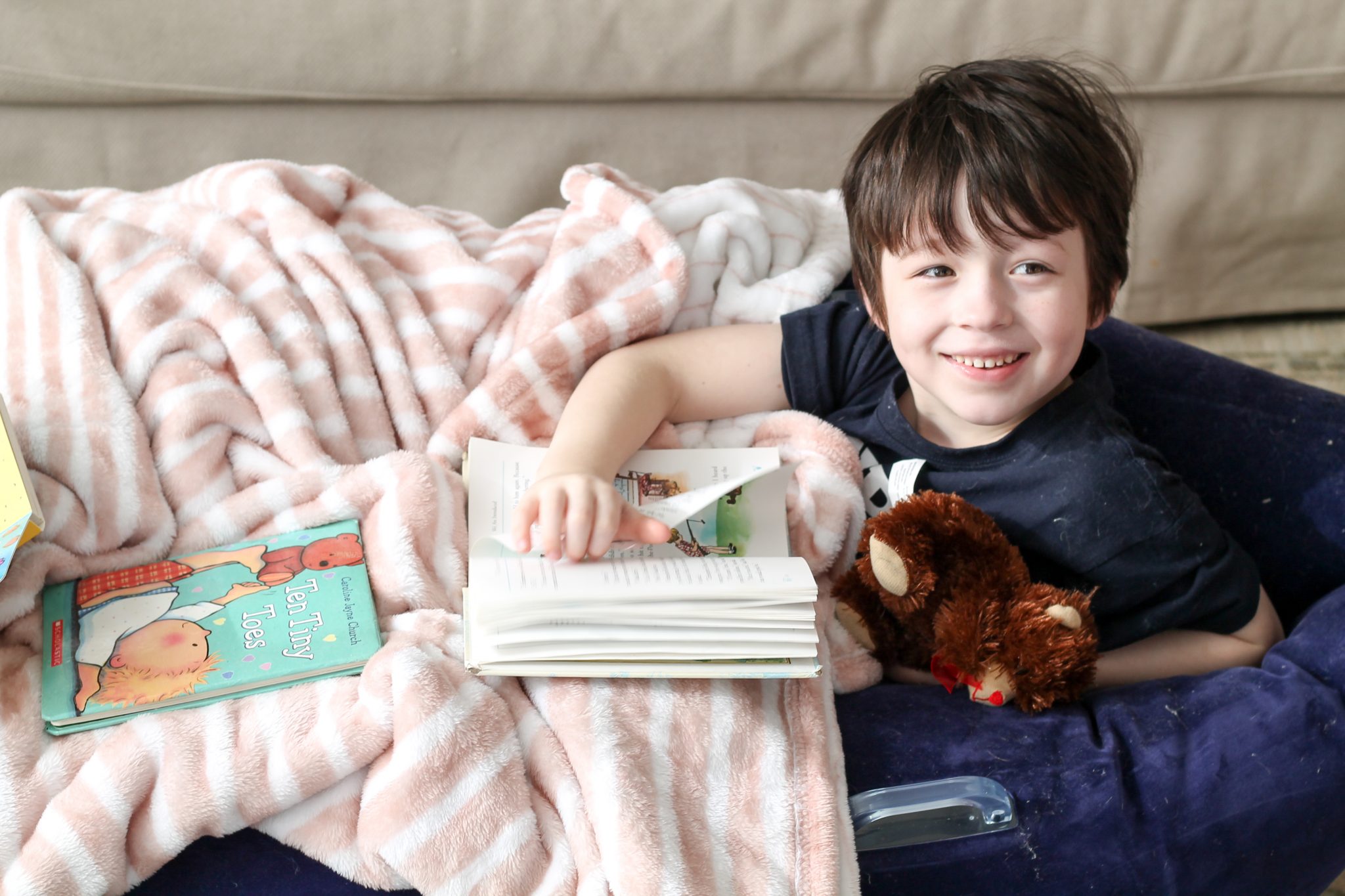 Hello, friends!
Hope you're having a great start to your week! As you know, my son Wyatt has Autism – and I just love sharing items that he loves, things that truly make our lives easier and help to guide him through some of his challenges. We absolutely love Fun and Function because they offer so many awesome and innovative products for the whole special needs community, and that's something we're proud to stand behind and share. Today I wanted to share this adorable Cozy Canoe (also comes in purple) from Fun and Function.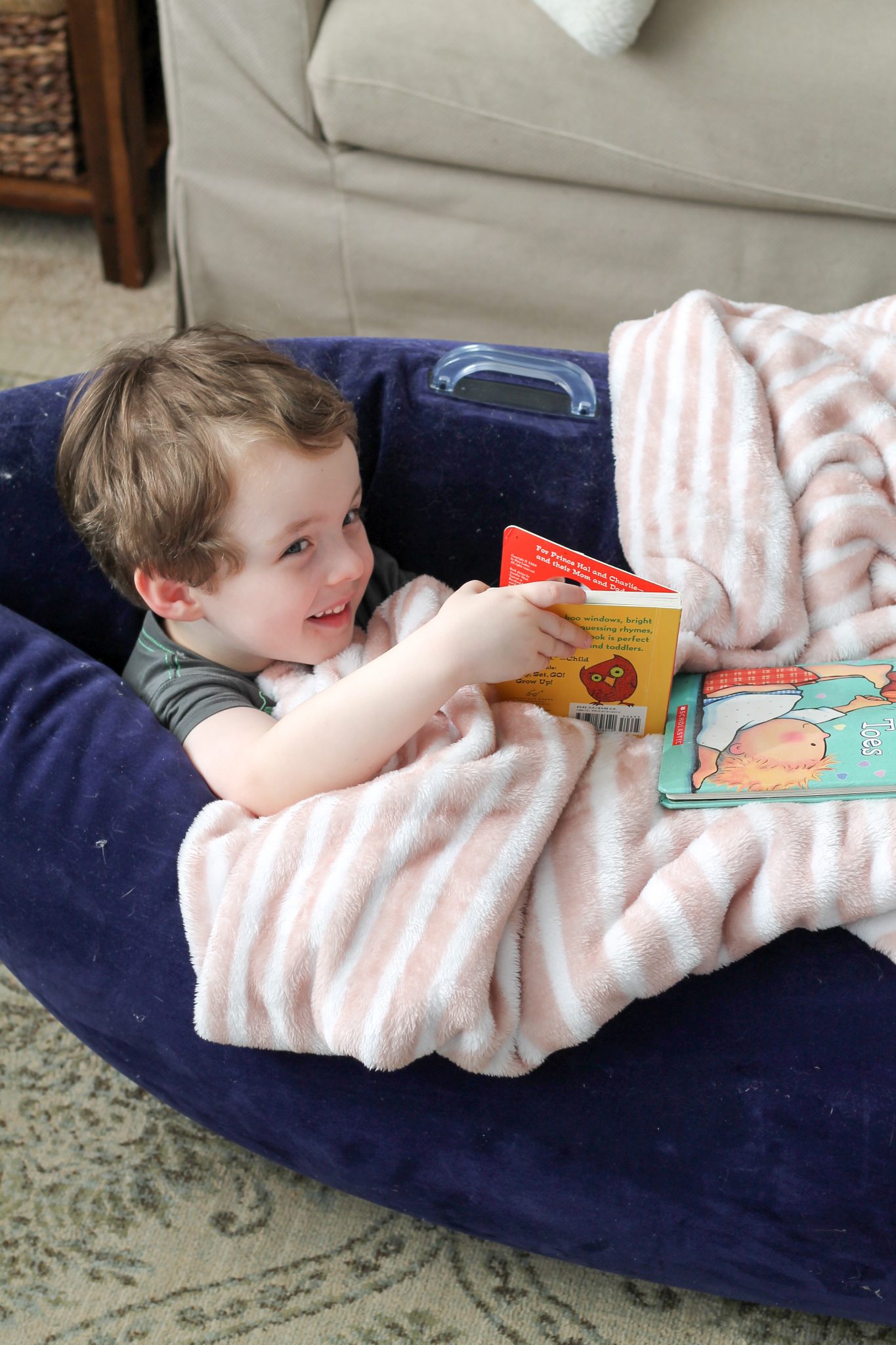 One thing I really love about it, is that it can fit two (probably even three) kiddos, so Levi can join in on the fun with Wyatt! The canoe gives a deep pressure hug while Wyatt sits in it, which helps to calm him and allows him to really focus. He loves climbing in with a soft blanket and his teddy to read, and we even bring it into the living room for movie nights! The canoe itself is very soft and cozy, so it just really offers a comfortable place for Wyatt to settle in.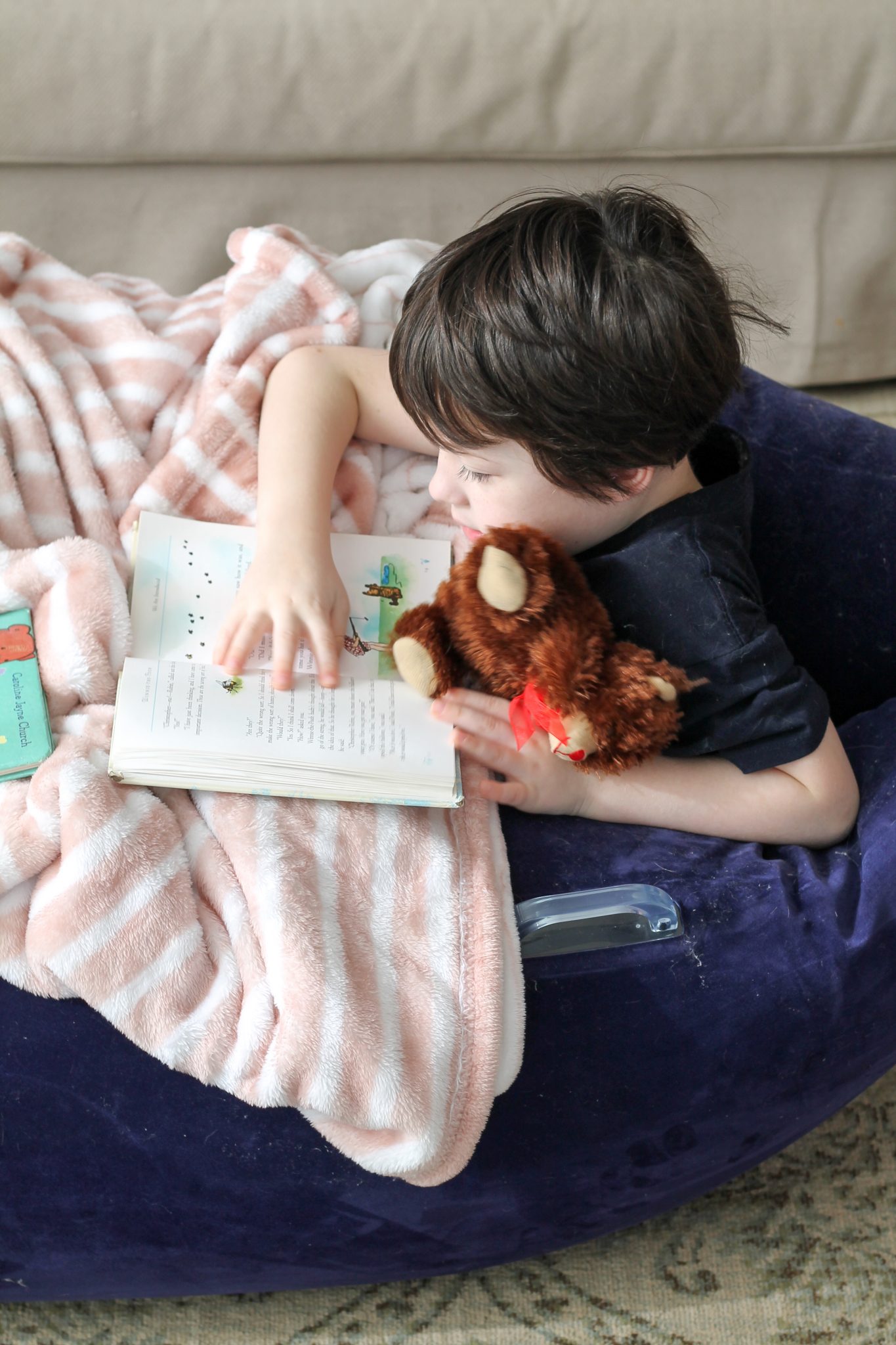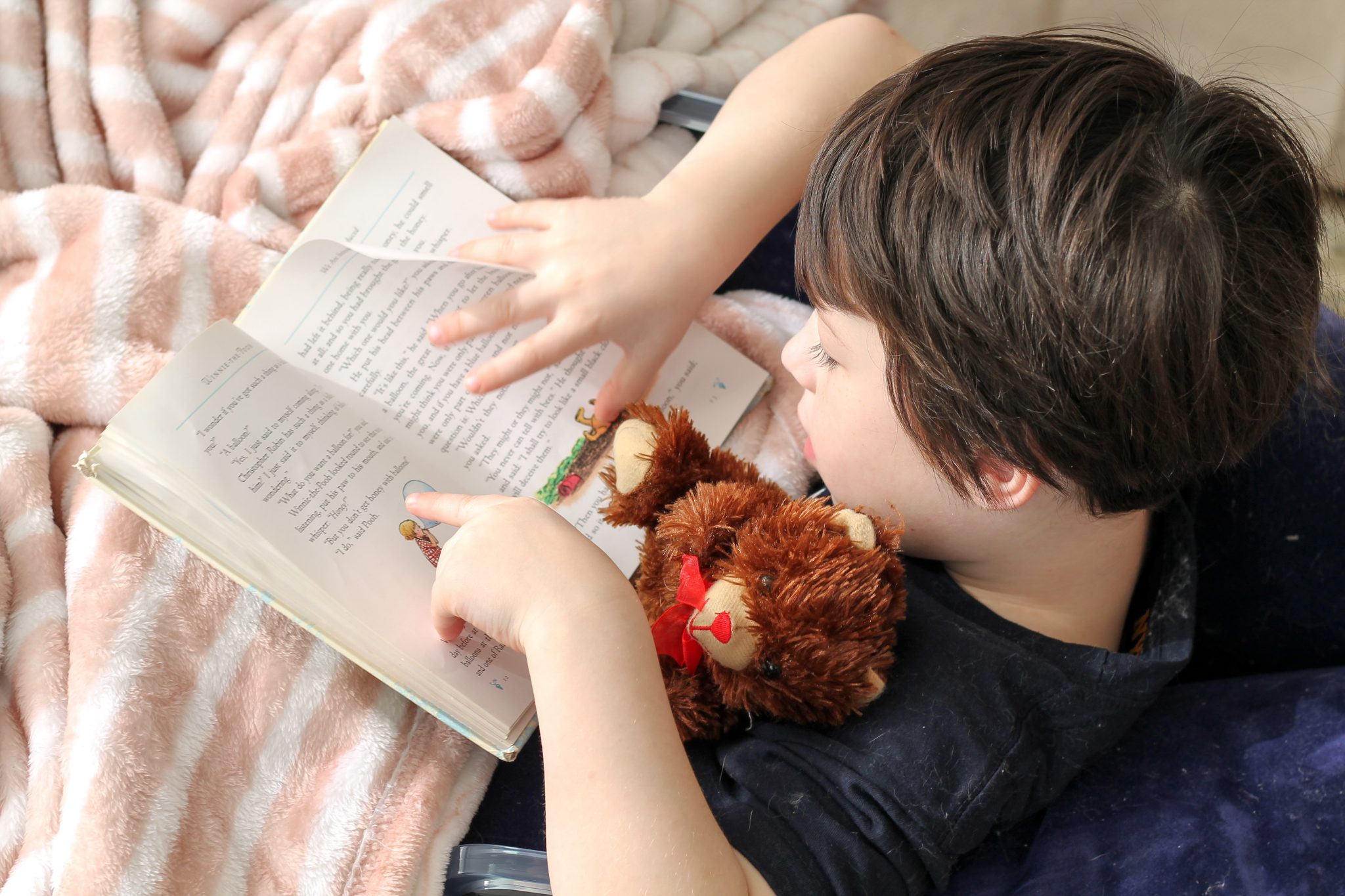 Wyatt is VERY into reading lately – and he's right in the middle of a Winnie the Pooh chapter book that he loves. The cozy canoe allows him to read his favorite book longer, in a comfortable and soothing spot.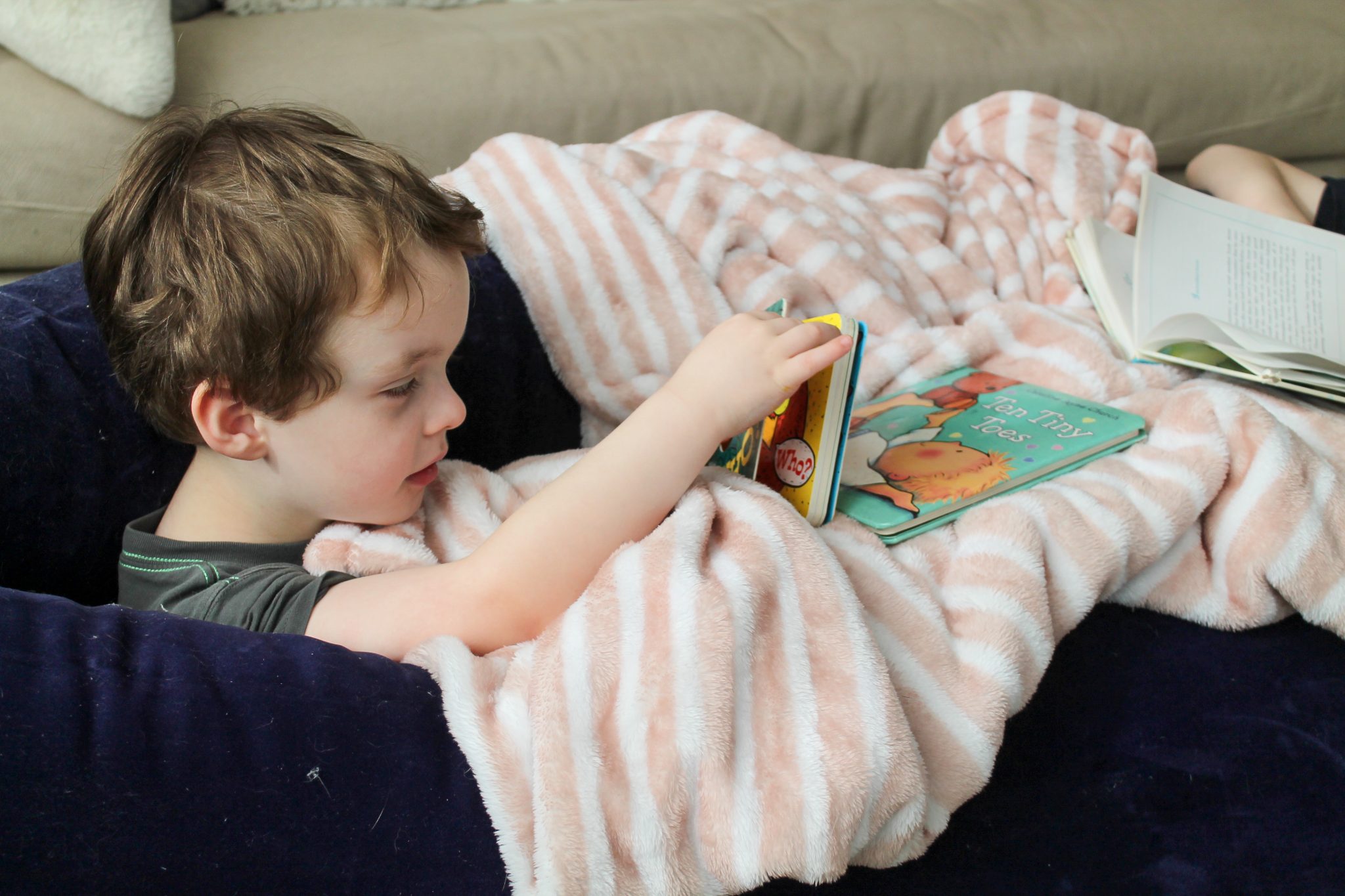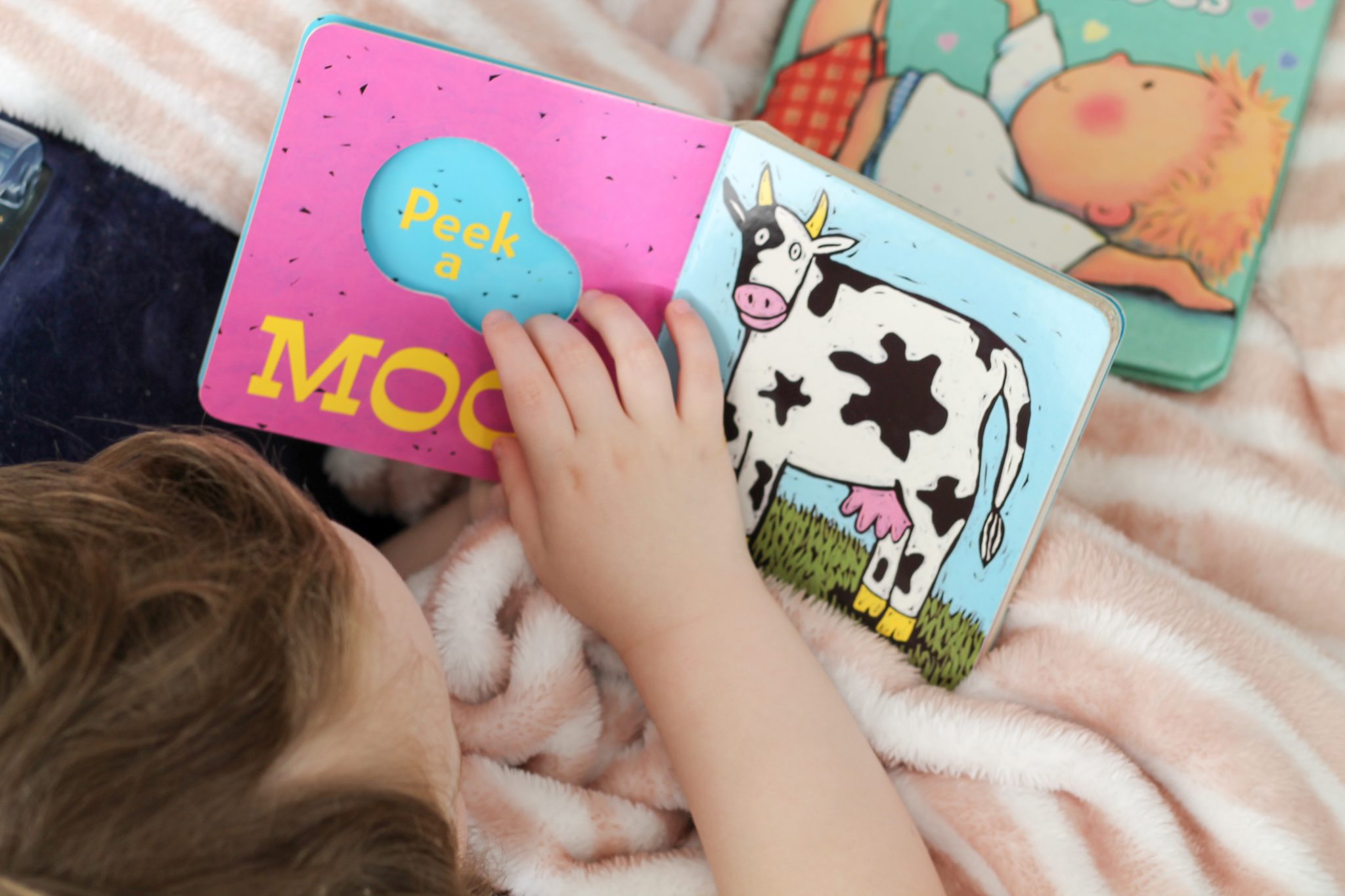 If you're looking for something that provides deep pressure in a fun way, definitely check out the Cozy Canoe! I'll put measurements and details below so you can see the different size and color options to find the one that's best for your kiddo.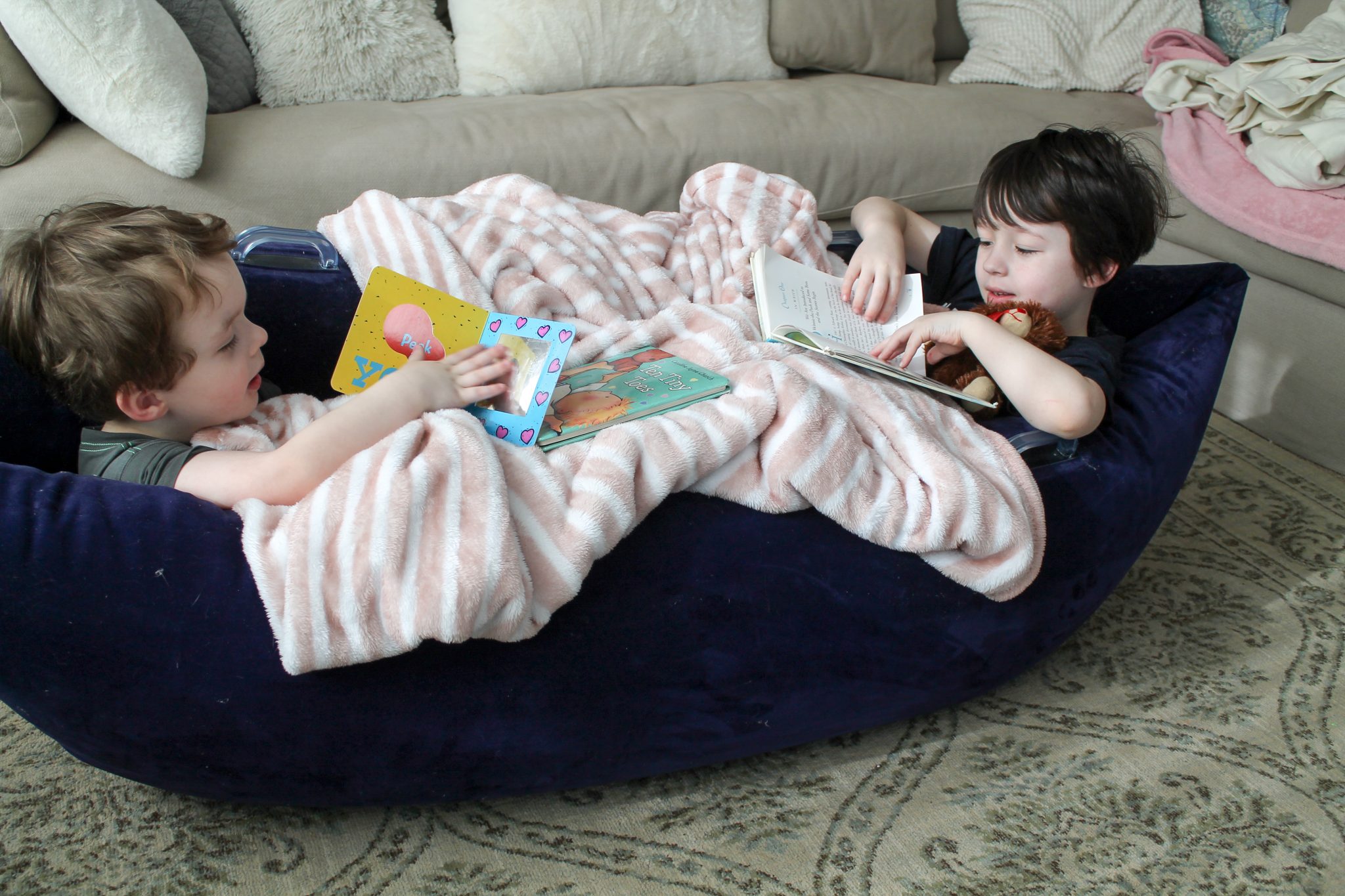 Made from latex-free vinyl with flocked outer covering. Wipe clean. Do not immerse in water. Includes patch repair kit.
Regular
70"L x 31.5" W x 19"H
Holds 150 lbs.
Weighs 5.5 lbs.
Maximum height of child: 5'3″
Choose from purple or blue
Large
84"L x 36"W x 19"H
Holds 250 lbs.
Weighs 11.9 lbs.
Holds 2-3 kids or 1 adult
Purple
What deep pressure items does YOUR child love?
Love this post? Pin it for later here: