This is a sponsored conversation written by me on behalf of The J.M. Smucker Company. The opinions and text are all mine. Keep scrolling to get the recipe for this Easy Sweet Cinnamon Coconut Cold Brew!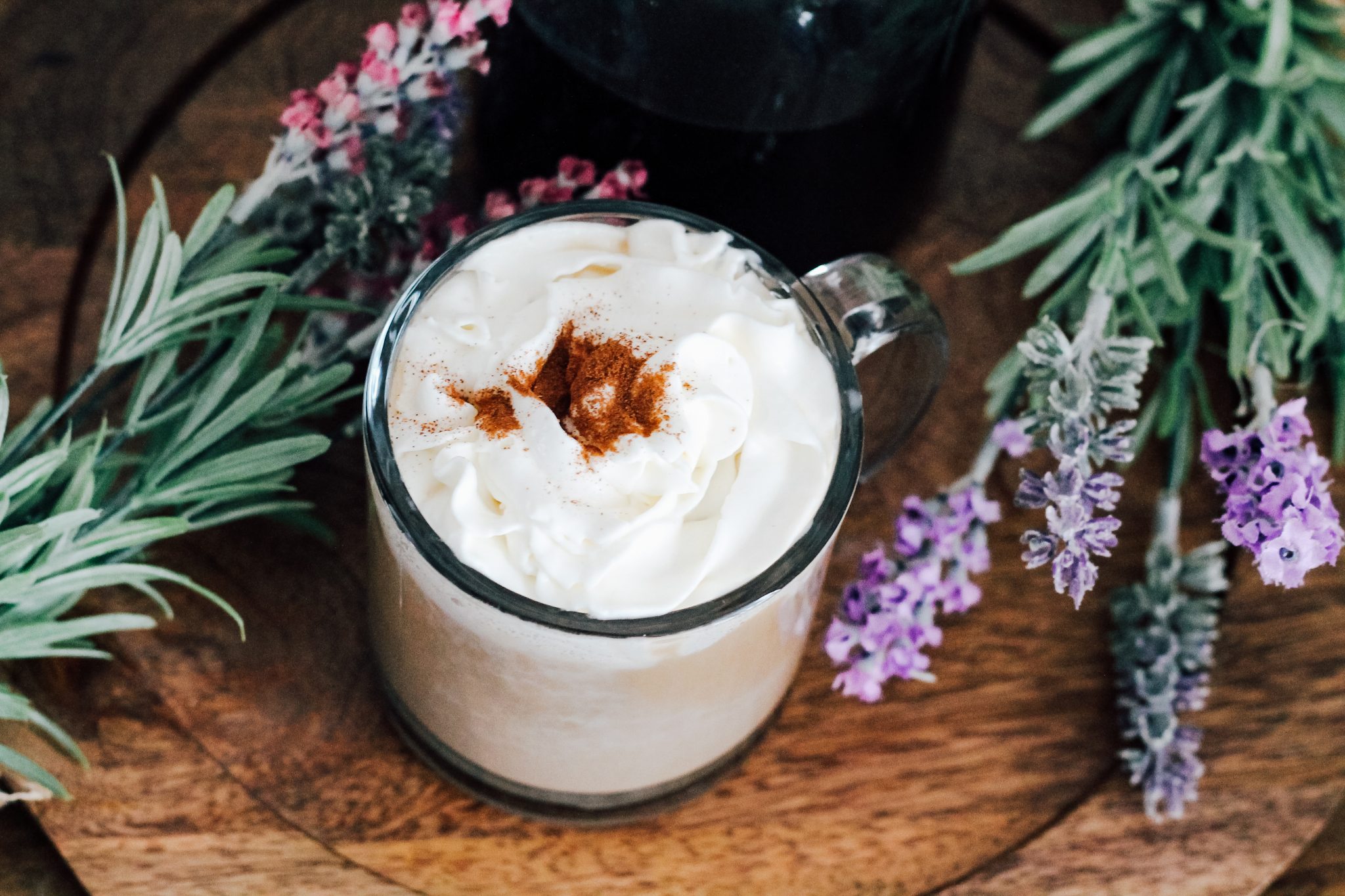 Hello, friends!
I am so excited about today's post because I get to share the recipe for this Easy Sweet Cinnamon Coconut Cold Brew using Dunkin' Donuts® Original Cold Brew from Meijer. This recipe is so incredibly easy, and it's one of my go-to's to start off my day each morning. You guys know I'm obsessed with my coffee, so I wouldn't recommend this recipe if it wasn't delicious!
I love using the Dunkin' Donuts Cold Brew because it produces the best, balanced coffee to enjoy either by itself or in any coffee recipe. The coffee packs allow a completely customizable, craft experience to highlight the smooth & rich notes of the coffee. You can find it right in the coffee aisle at Meijer! Use this mPerks offer to save some money!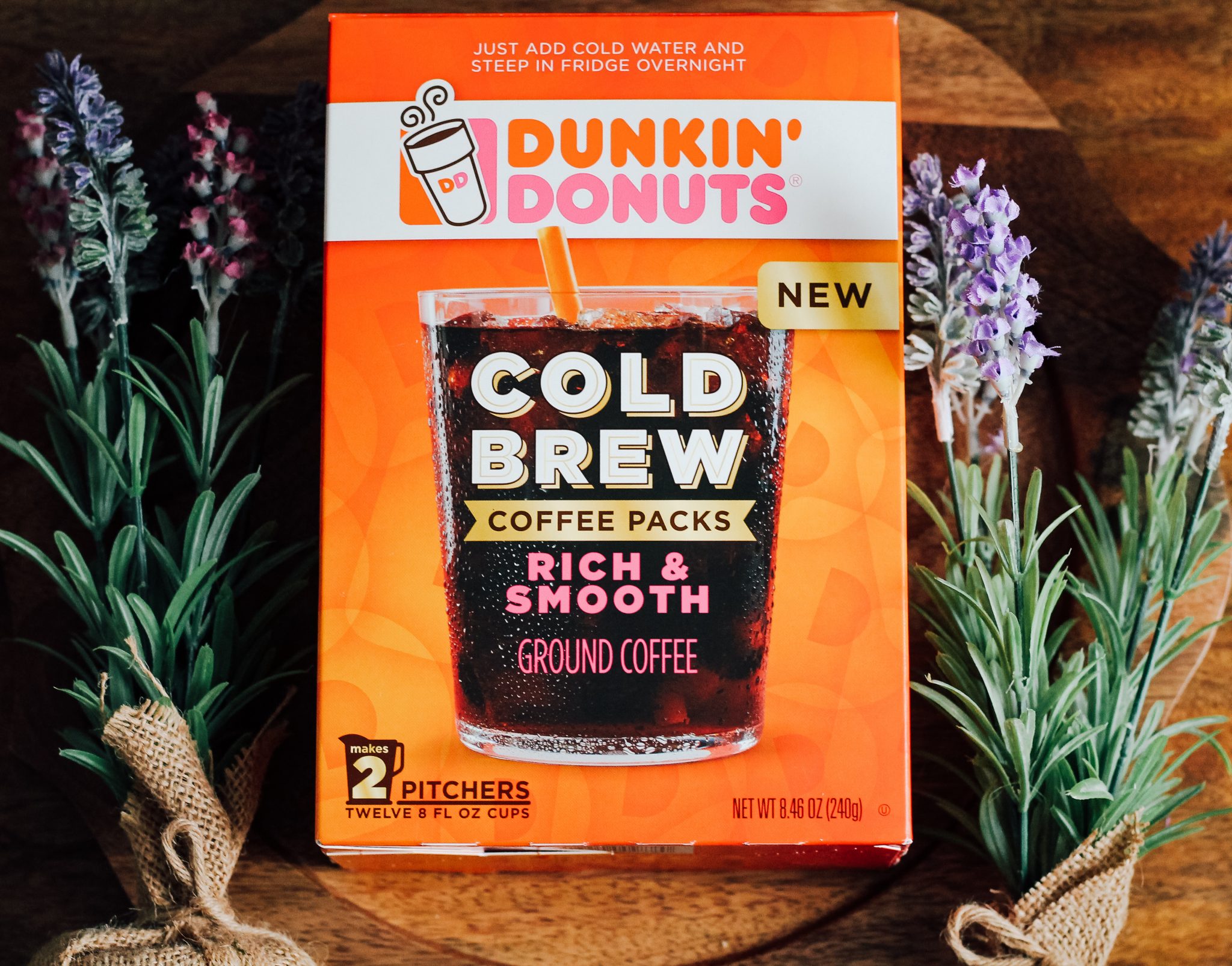 Easy Sweet Cinnamon Coconut Cold Brew
Ingredients:
+ Dunkin' Donuts Original Cold Brew coffee packs
+ Coconut Milk
+ Simply Pure Sweet & Creamy Creamer (definitely feel free to use another flavor to give this drink your own unique spin! There are so many great creamers from both DD's and International Delight that are wonderful!)
+ Water
+ Whipped Cream
+ Cinnamon
Steps:
1 | Following instructions on the package, make a pitcher of Dunkin' Donuts Original Cold Brew. Note: I love to do this on a Sunday night so I'll have morning coffee done for Monday and Tuesday.
2 | In a large glass, add 4 tablespoons of coconut milk.
3 | Dash a bit of cinnamon in, mix. (you can add more or less depending on how much you like the taste of cinnamon. I usually do about a teaspoon.)
4 | Add in 4 tablespoons of creamer.
5 | Pour your cold brew in until your glass is nearly filled, stir.
6 | Top with whipped cream and a sprinkle of cinnamon.
7 | Enjoy!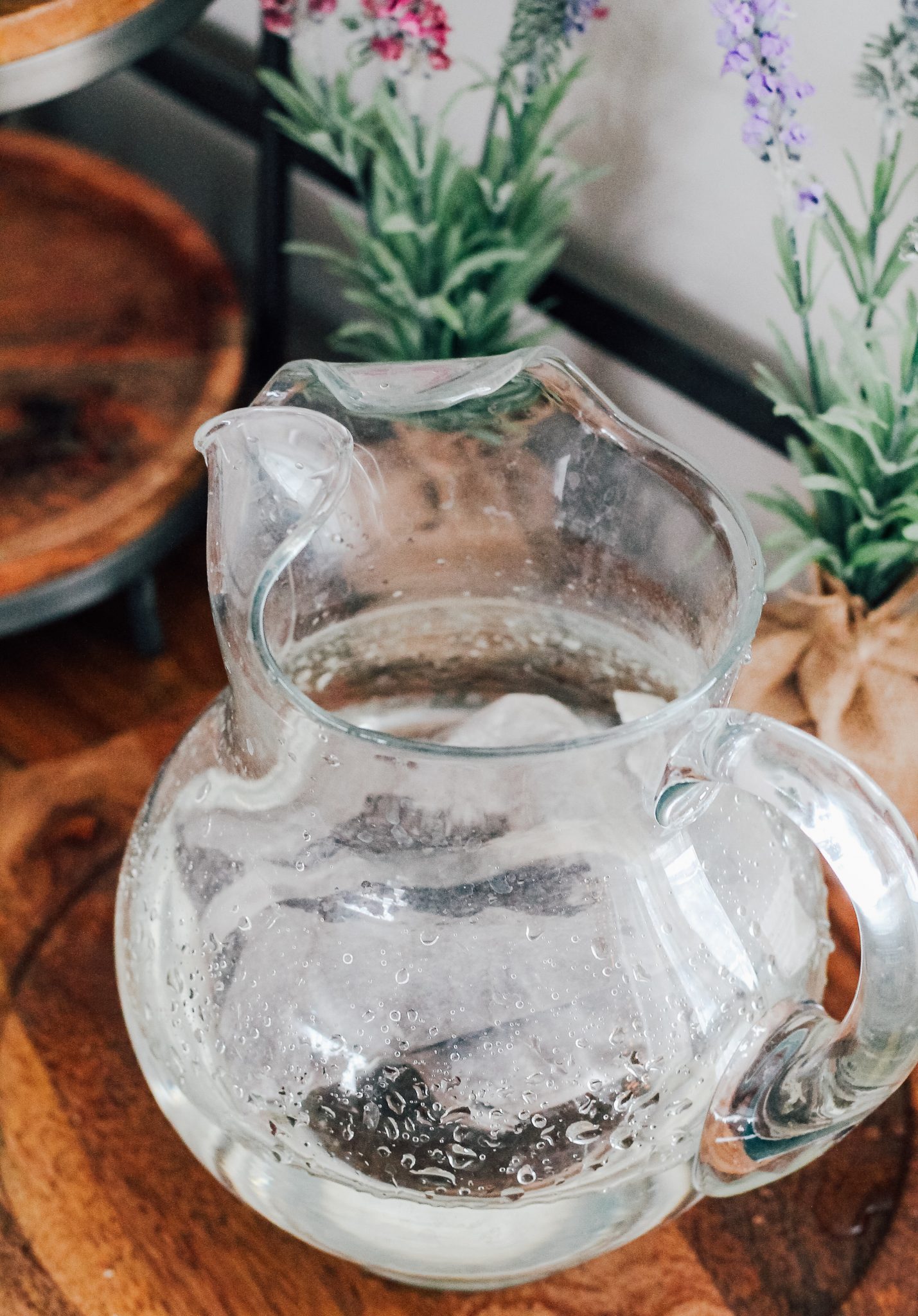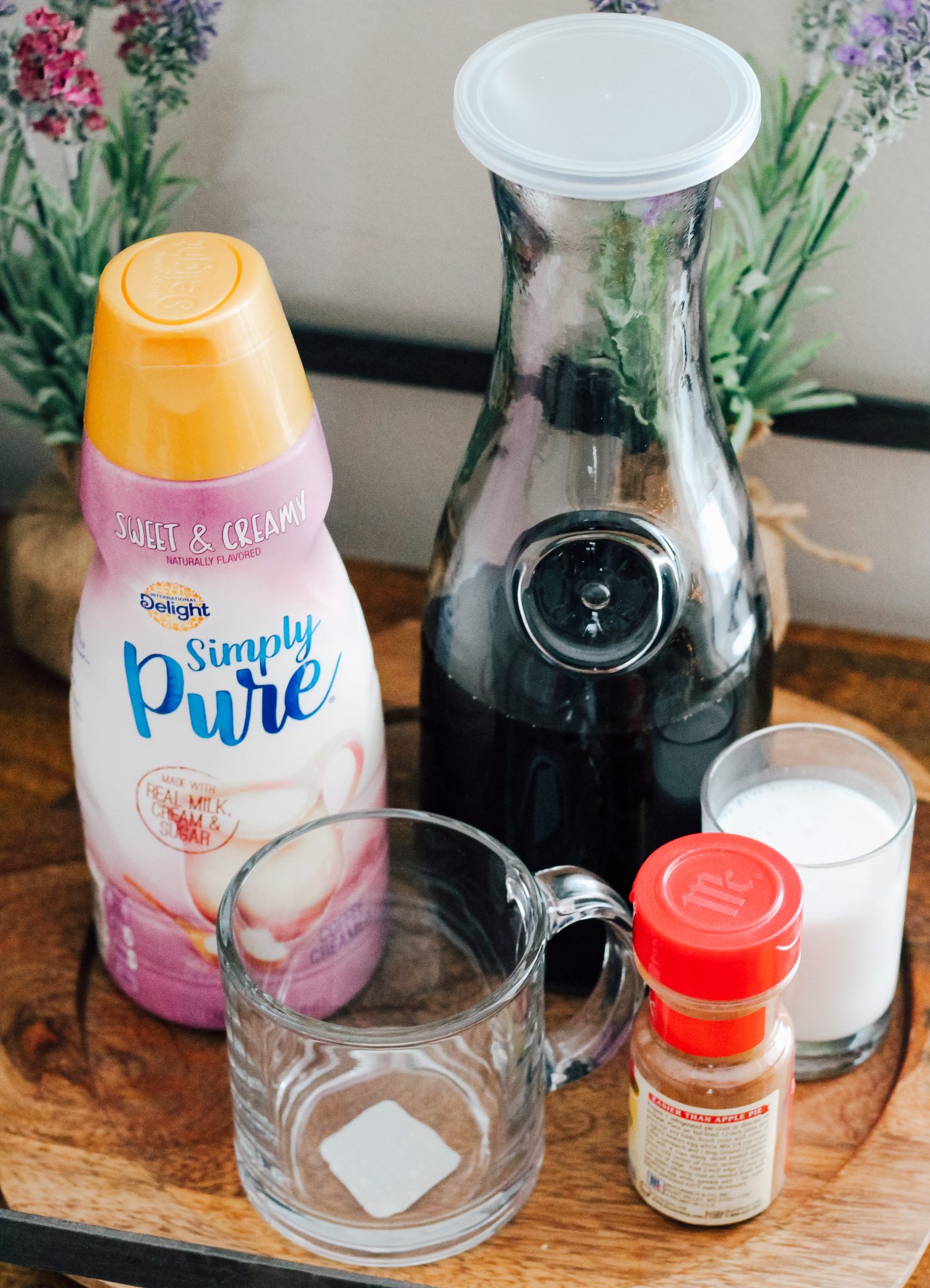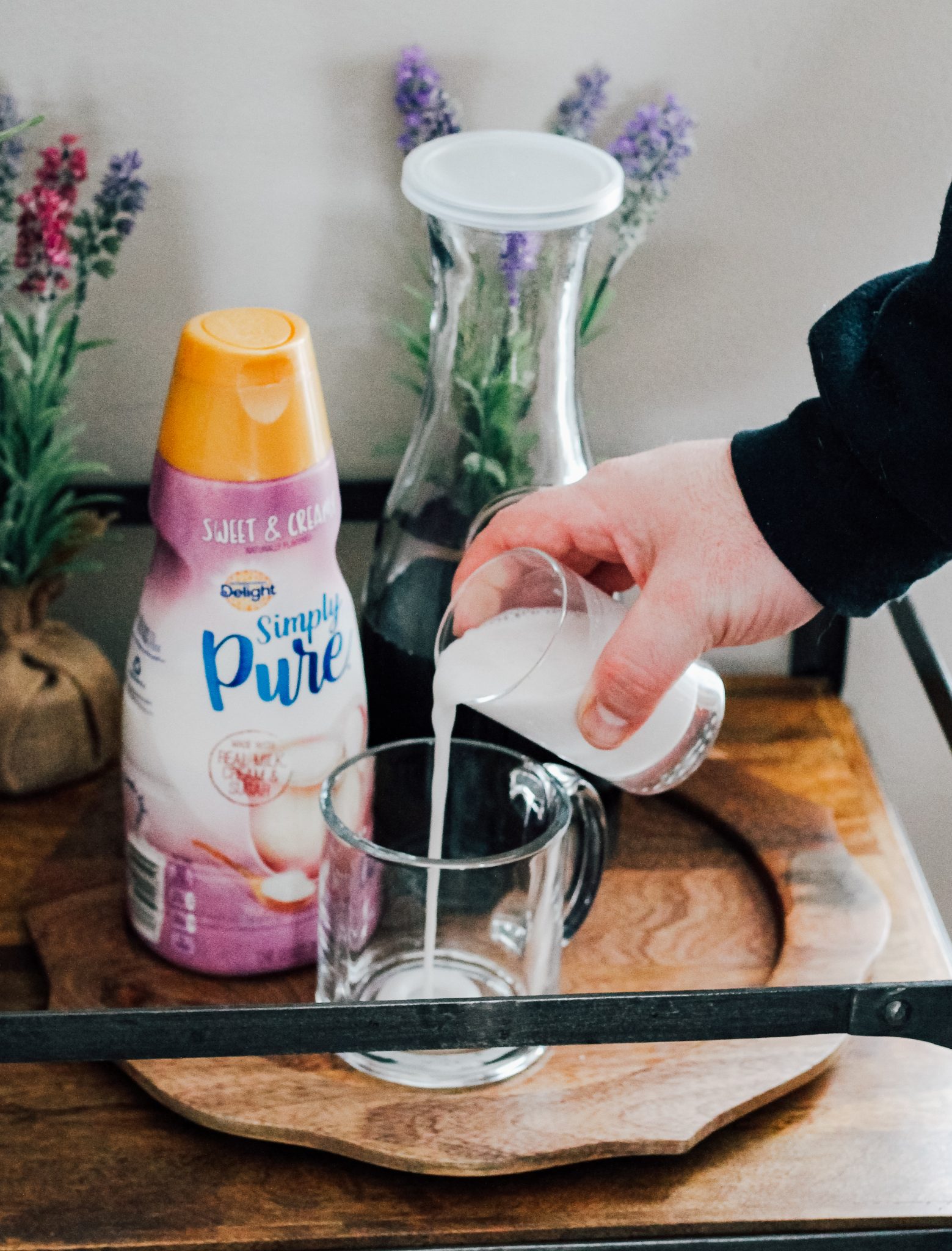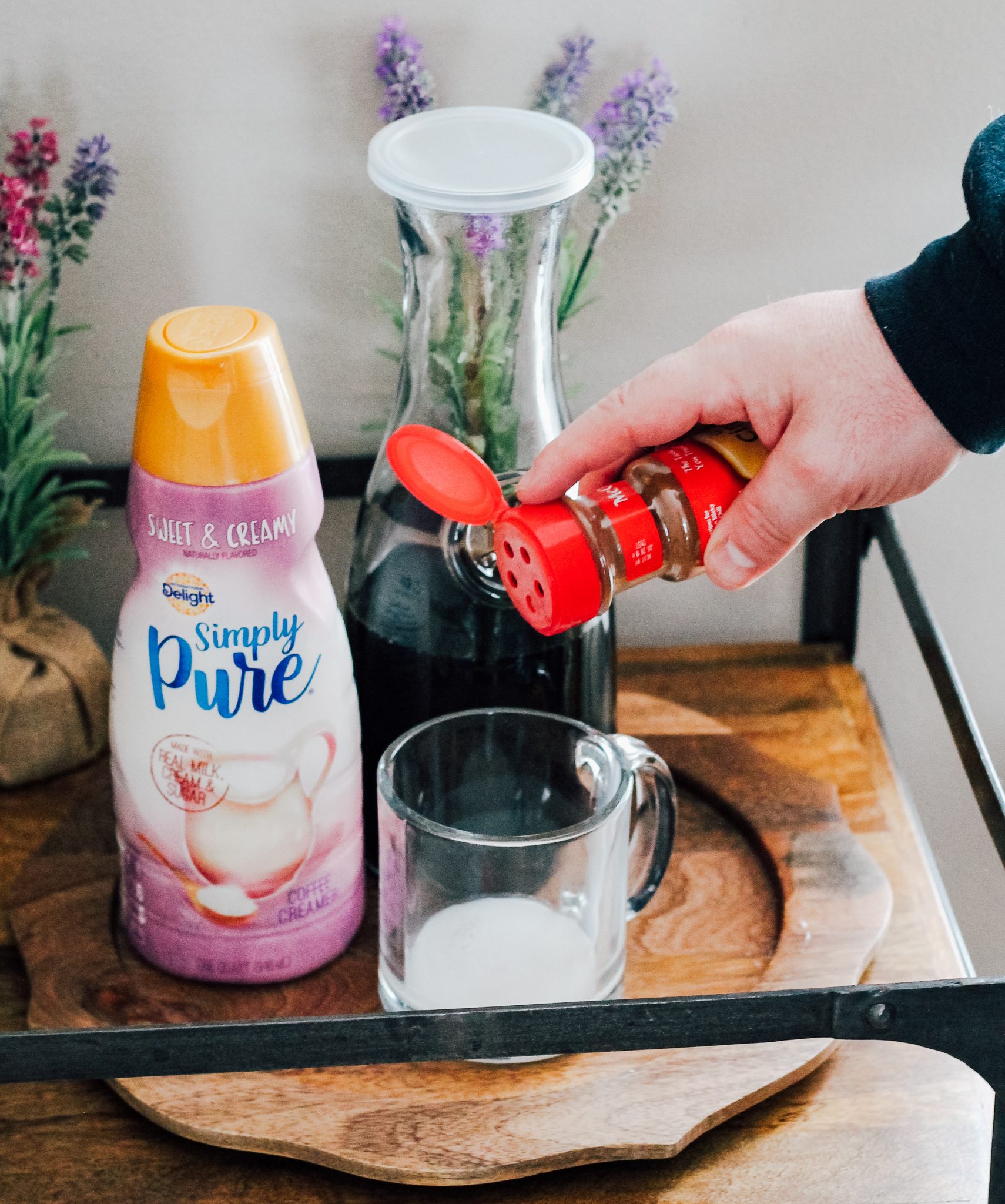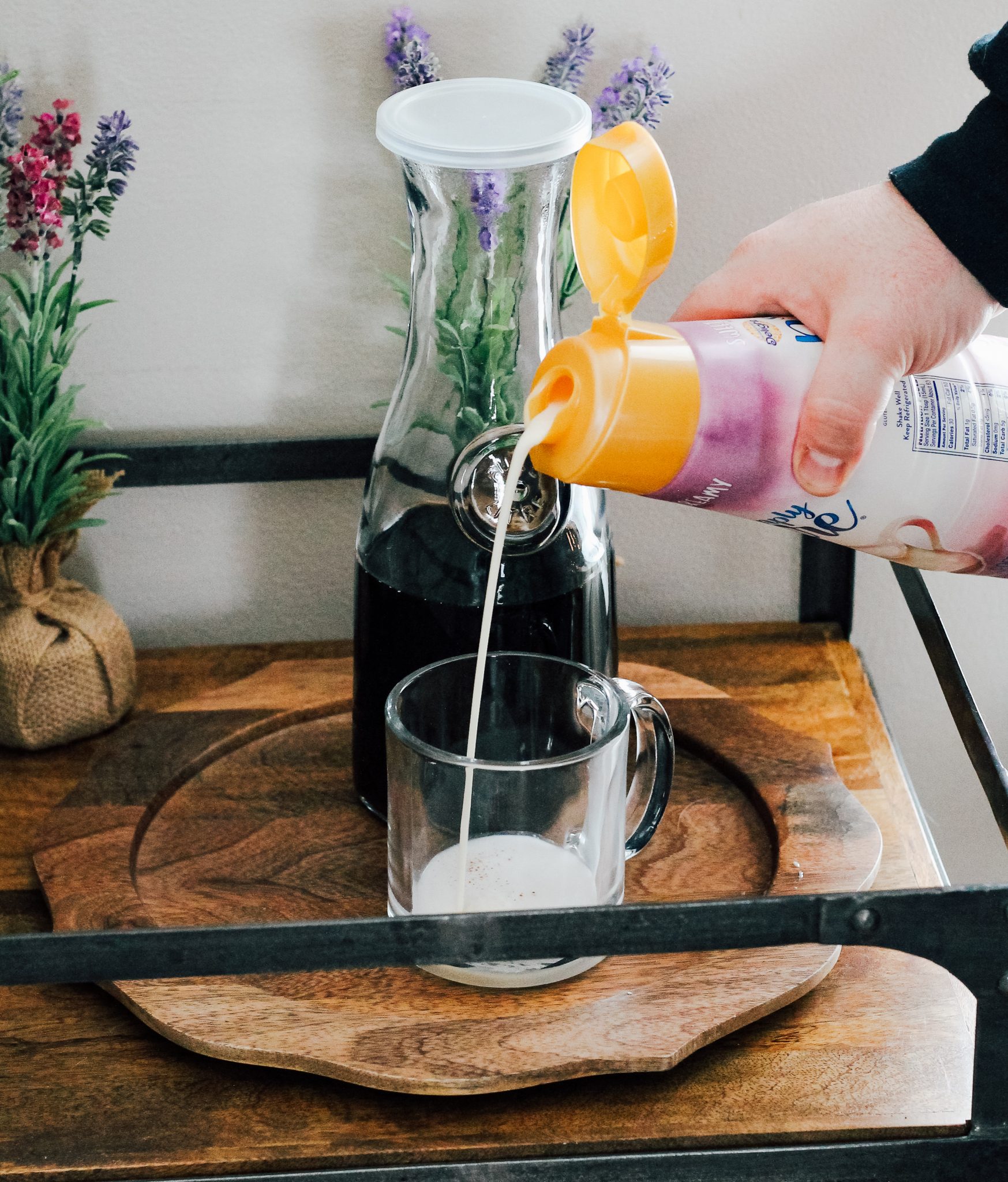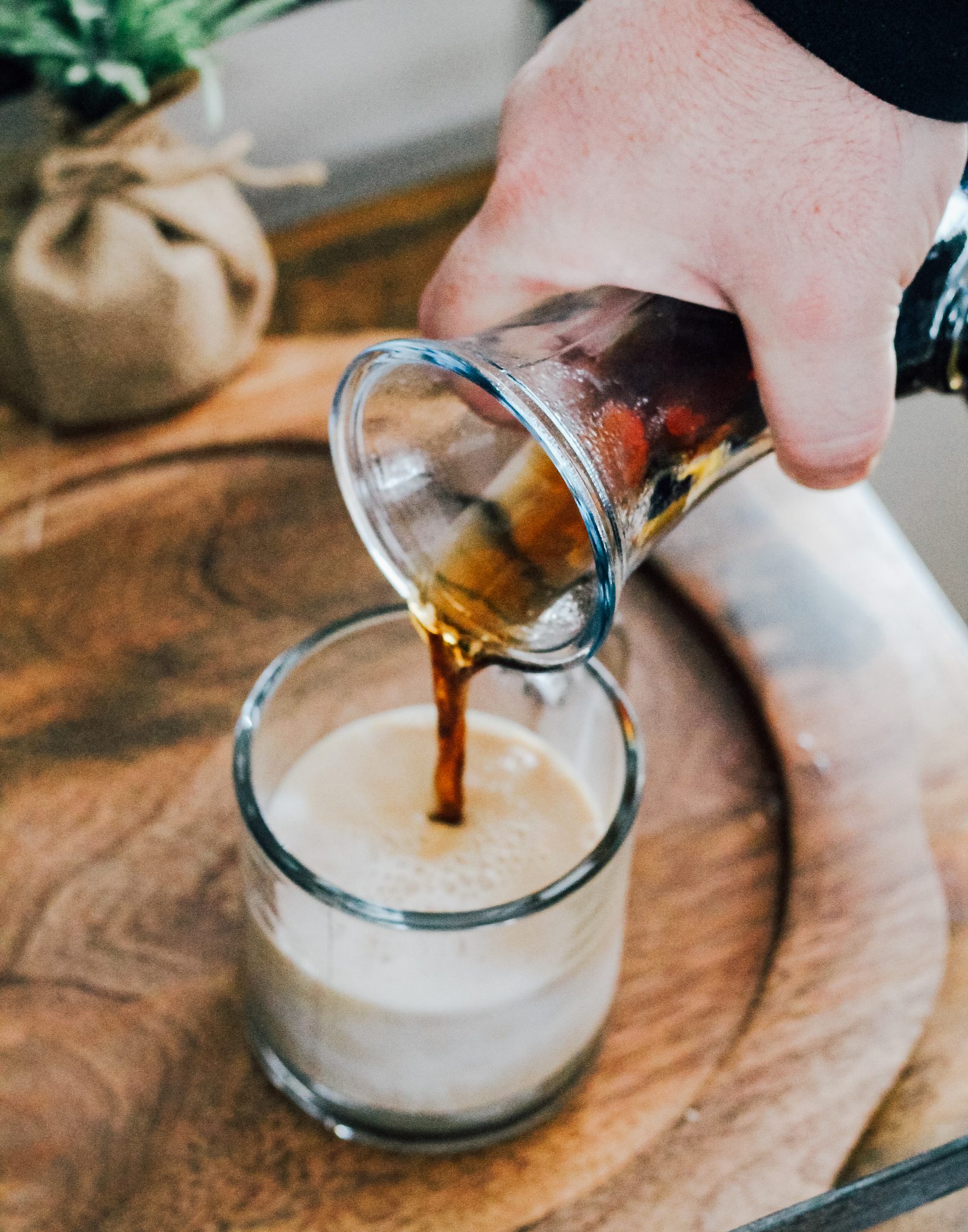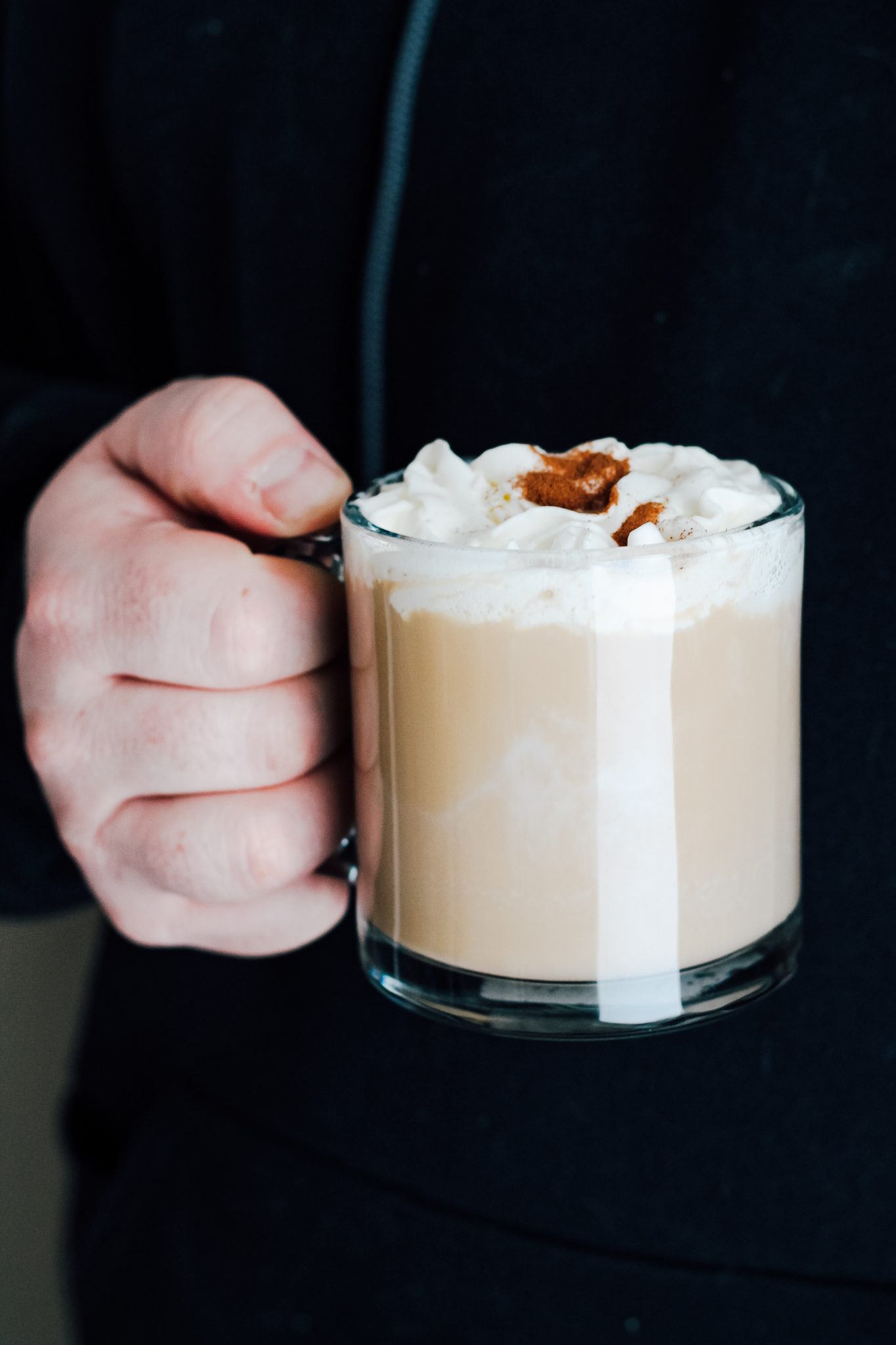 Yum! Looks so delicious, right? I can't wait for you guys to try it! If you're a coffee lover you've got to pick up the Dunkin' Donuts Original Cold Brew, it's such a game-changer! I'll be sure to bring you guys more recipe ideas using it in the coming months, just because I love it so much!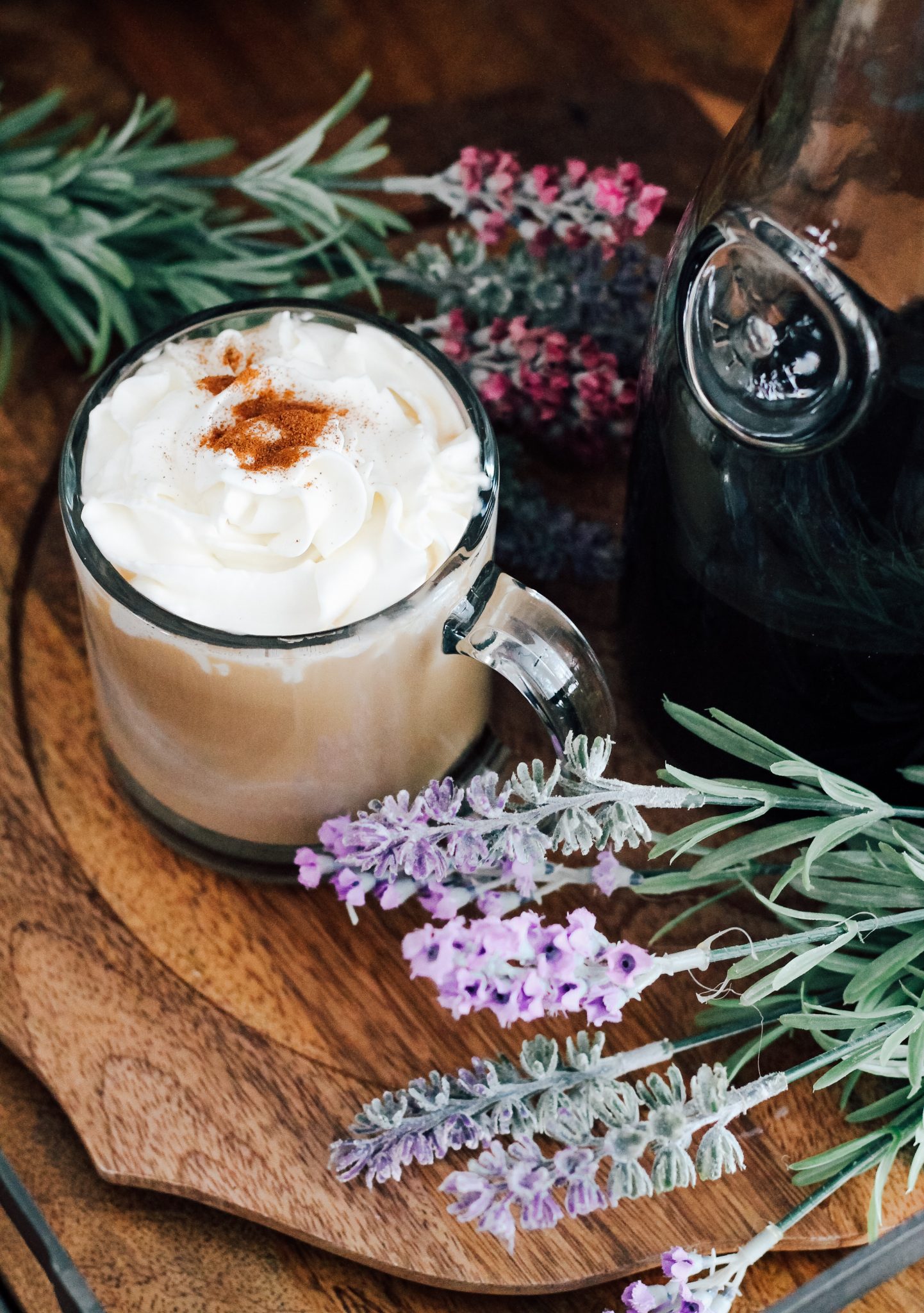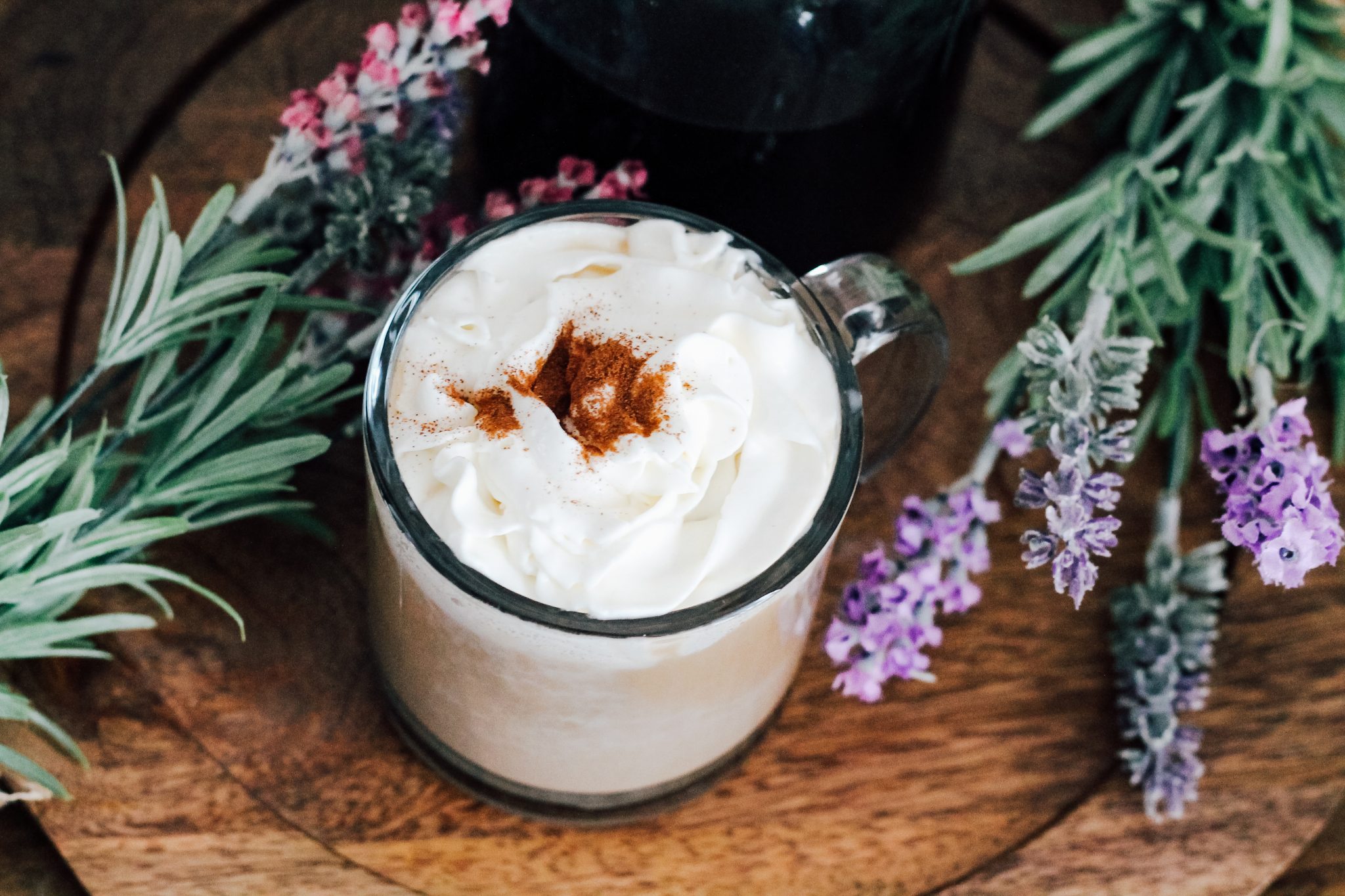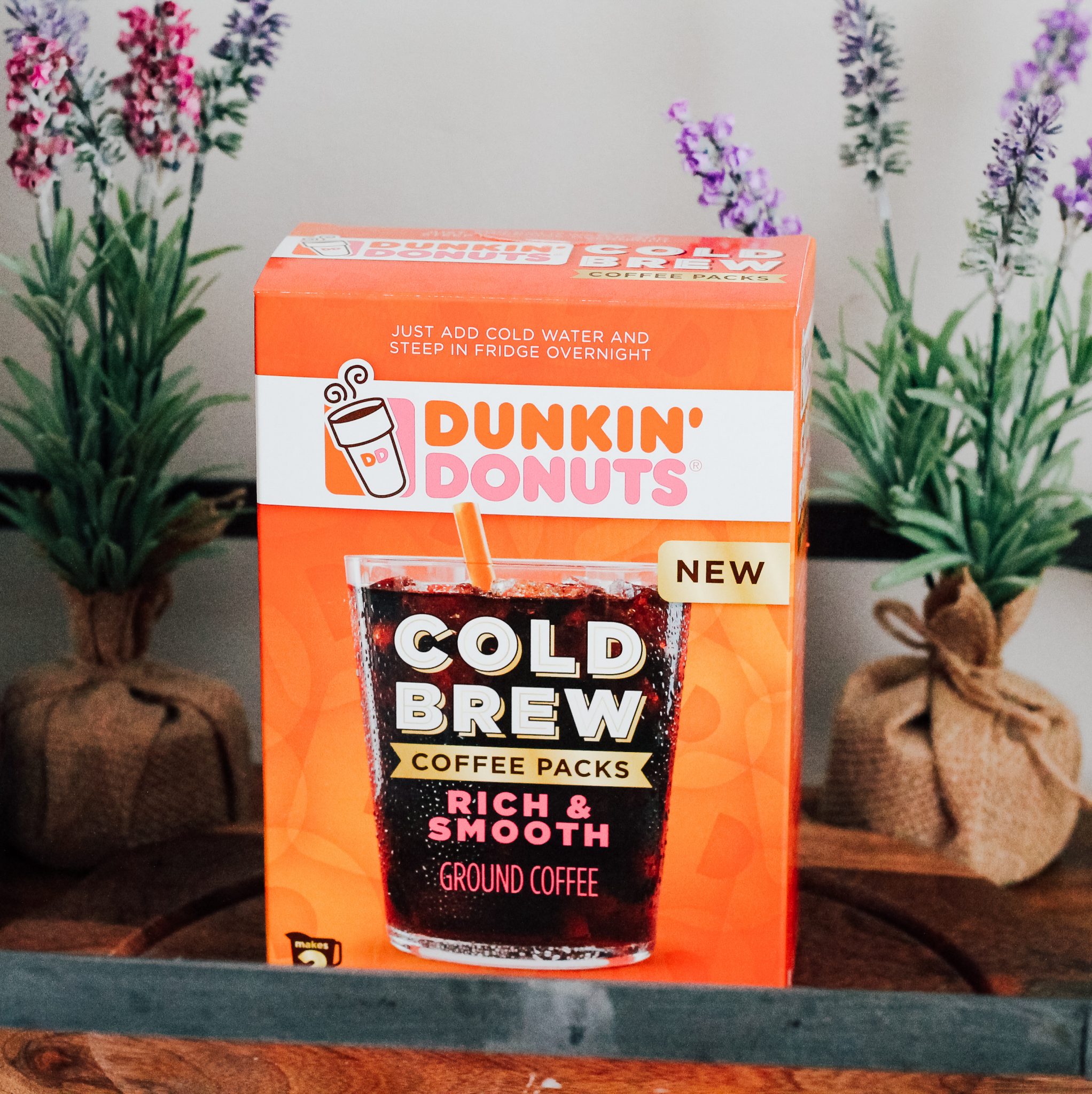 What is YOUR favorite way to enjoy cold brew?
Do you drink it as is or spruce it up with creamers and spices?
Be sure to check out the mPerks offer before you shop to save!
Love this recipe? Pin and share it below:

© The J.M. Smucker Company © 2018. DD IP Holder LLC (as to Dunkin' Donuts and all other trademarks, logos and trade dress of DD IP Holder LLC) used under license.