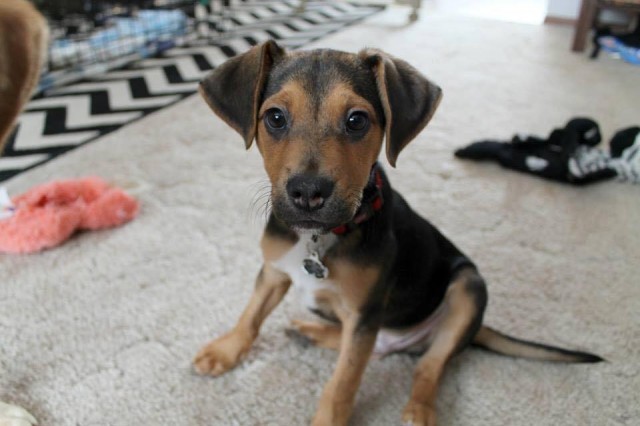 Hi, everyone!
We've been pretty busy around here lately, and I'm sure you can guess why. We've got a new family member, Teddy! Teddy was a saved from a kill shelter along with his brothers and sister. When rescued both Teddy and his siblings were very ill and required lots of medical assistance. A nice rescue took care of him and his siblings until they were ready to find their forever families. I had come across a photo of Teddy (formerly named "Harley") online and there was just something about him that I couldn't get out of my mind.
The week went by and I thought of him every day – and talked about him everyday to my husband. Before we knew it I was on the phone with Teddy's foster mom scheduling a home visit. I'm sure you can guess what happened after that – she game to our home with Ted in tow and ended up leaving him with us. We were just smitten! And our other pup, Emma took to him immediately. Teddy has only been with us for about a week and already he has made his way into our hearts. I mean, can you believe someone was actually going to put him down?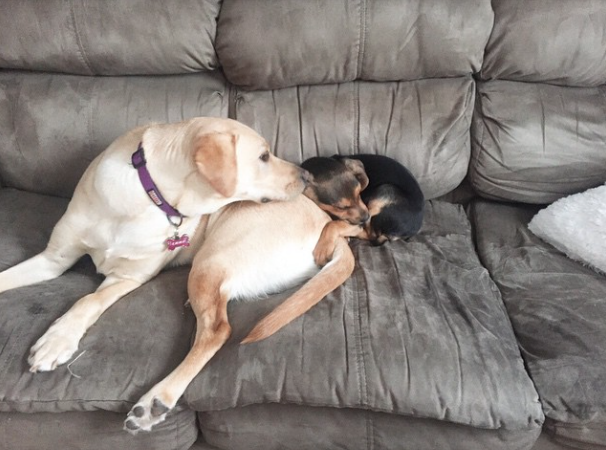 ---
Fun Facts
Name: Theodore Roosevelt (a.k.a "teddy" or "ted")
Age: Estimated 3 months
Breed: Believed to be a miniature pinscher/beagle mix
Weight: 7 lbs
Likes: Snuggling, mini milk bones, soft blankets
Dislikes: Nail clipping, snow
---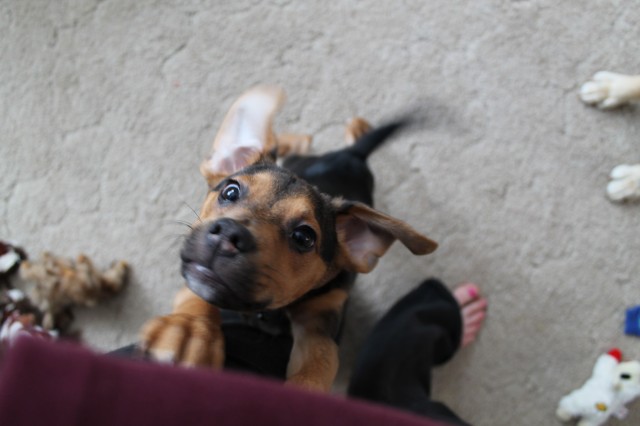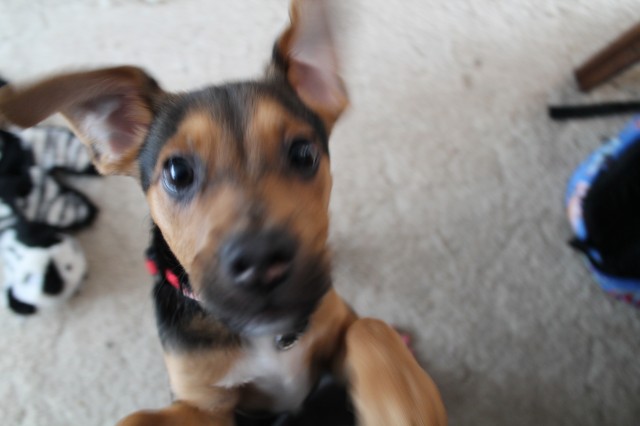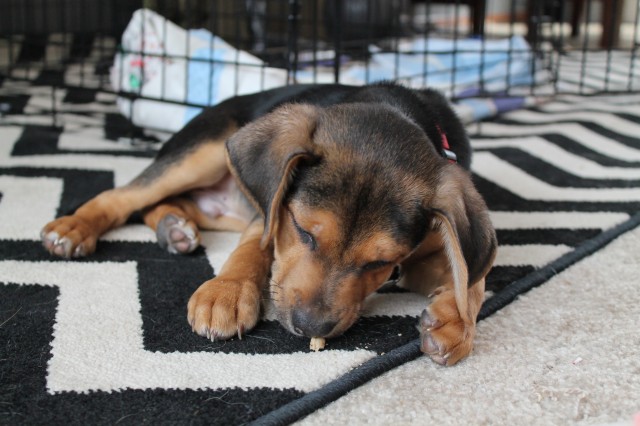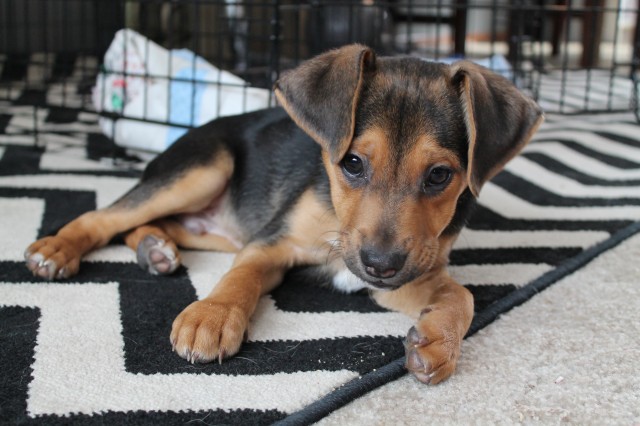 Isn't he just the cutest? We are so happy to welcome him into our family. Little man has had such a rough start to life so we're going to make sure he gets spoiled rotten for all of his years ahead. He's already made quick friends with Wyatt and Levi. Wyatt calls him "puppy" and likes to pet his ears. Levi just thinks it's hilarious to watch him run around and be crazy with Emma. And man, oh man. Is this pup a little snuggle sweetheart. Puppy snuggles are the best!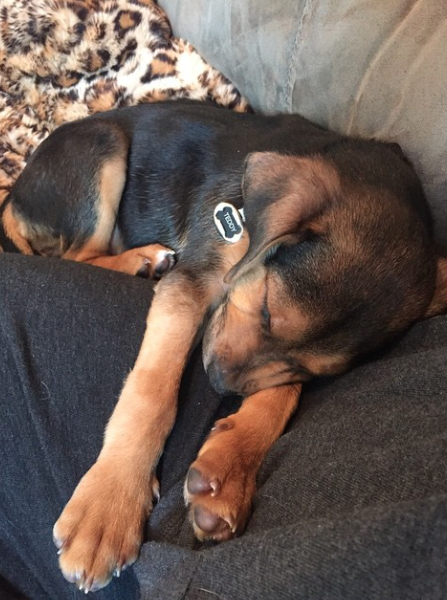 Welcome home, Teddy!
xo