I am a Brand Ambassadör for IKEA U.S. This is a sponsored post. Keep scrolling to see 5 Easy Ways to Make Holiday Memories with Your Kids.
Hello, friends!
I hope you're all having a great week so far! As you know, holidays are my jam. I absolutely love finding fun activities to do with the boys and ways we can spend time together and create new special memories each holiday. And since I'm in the holiday zone, I thought I'd share a few ways that you can create new holiday memories with your kiddos this year, too!
5 Easy Ways to Make Holiday Memories with Your Kids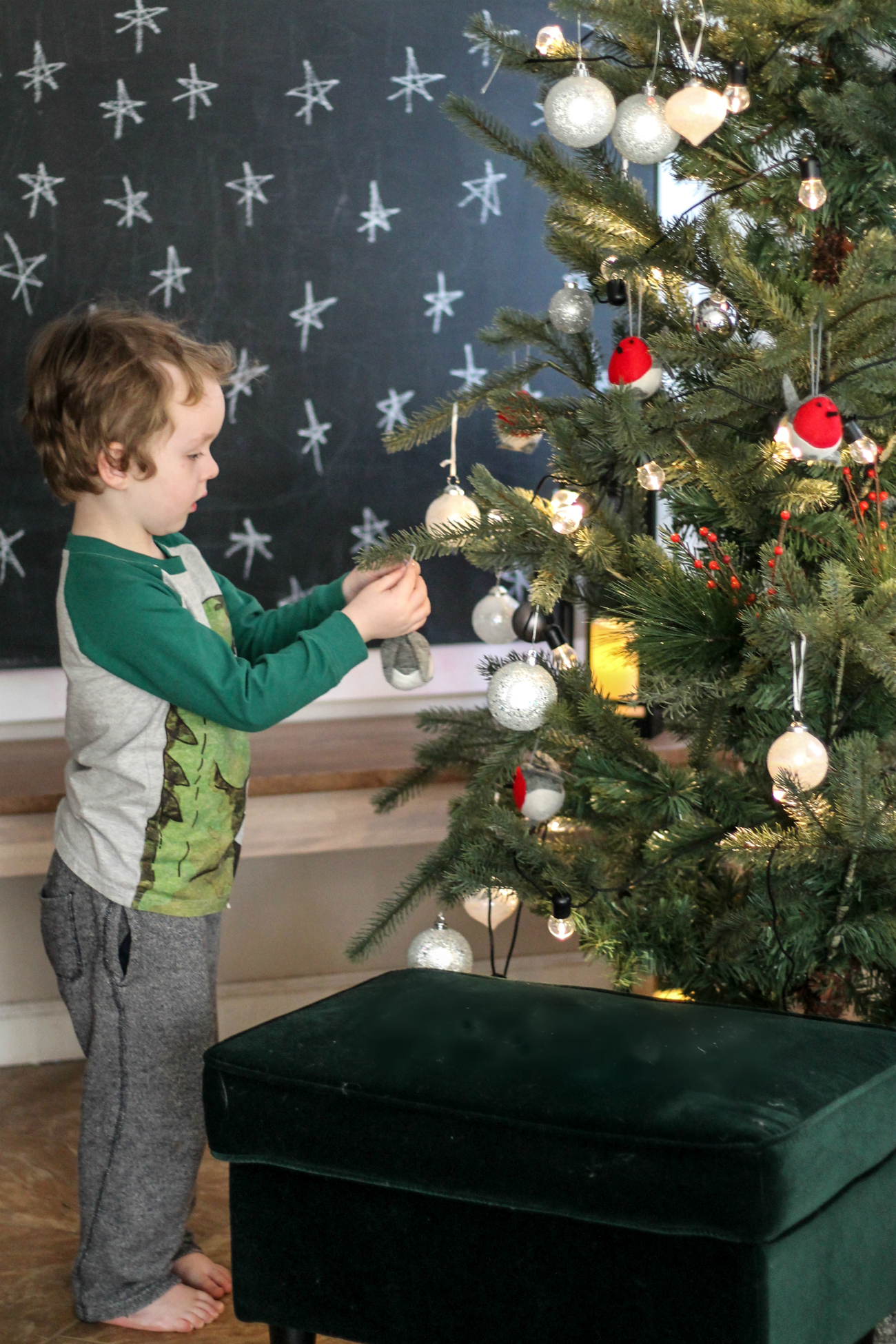 ONE | Decorate the House
One of the easiest ways to ring in the holidays with your family is decking the halls! This year we got a new Christmas tree and a few new ornaments and the boys were so excited to decorate the tree! This year we have the FEJKA tree and it's decorated with STRÅLA LED chain lights,VINTER 2017 white ornaments,VINTER 2017 hanging ornaments,VINTER 2017 silver and white ornaments, and a VINTER 2017 tree topper. Also on the tree this year are these adorable red bird VINTER 2017 ornaments, they add such whimsy to the tree and the boys adore them! As a tree skirt we used this super cozy DUNÄNG throw blanket that has this amazing thick knit, perfect for adding warmth.
For extra fullness, I added in a few SMYCKA Artificial Spruce Bouquets, and I really love the pops of red the berries bring to the tree, too! I put this STRANDMON Ottoman right next to the tree so it's a nice cozy spot to sit and snuggle up with a good book for the boys. The ottoman is this gorgeous deep emerald green, and it's made of a velvety material so it's super soft. For extra warmth I layered in a few LAGRAD lanterns with GODAFTON LED Candles next to the tree. I just love using lanterns in my decor because they add such a magical glow and warmth to everything. And the LED candles are both safe for the kids, and they also have a timer so they will automatically shut off by themselves, love that!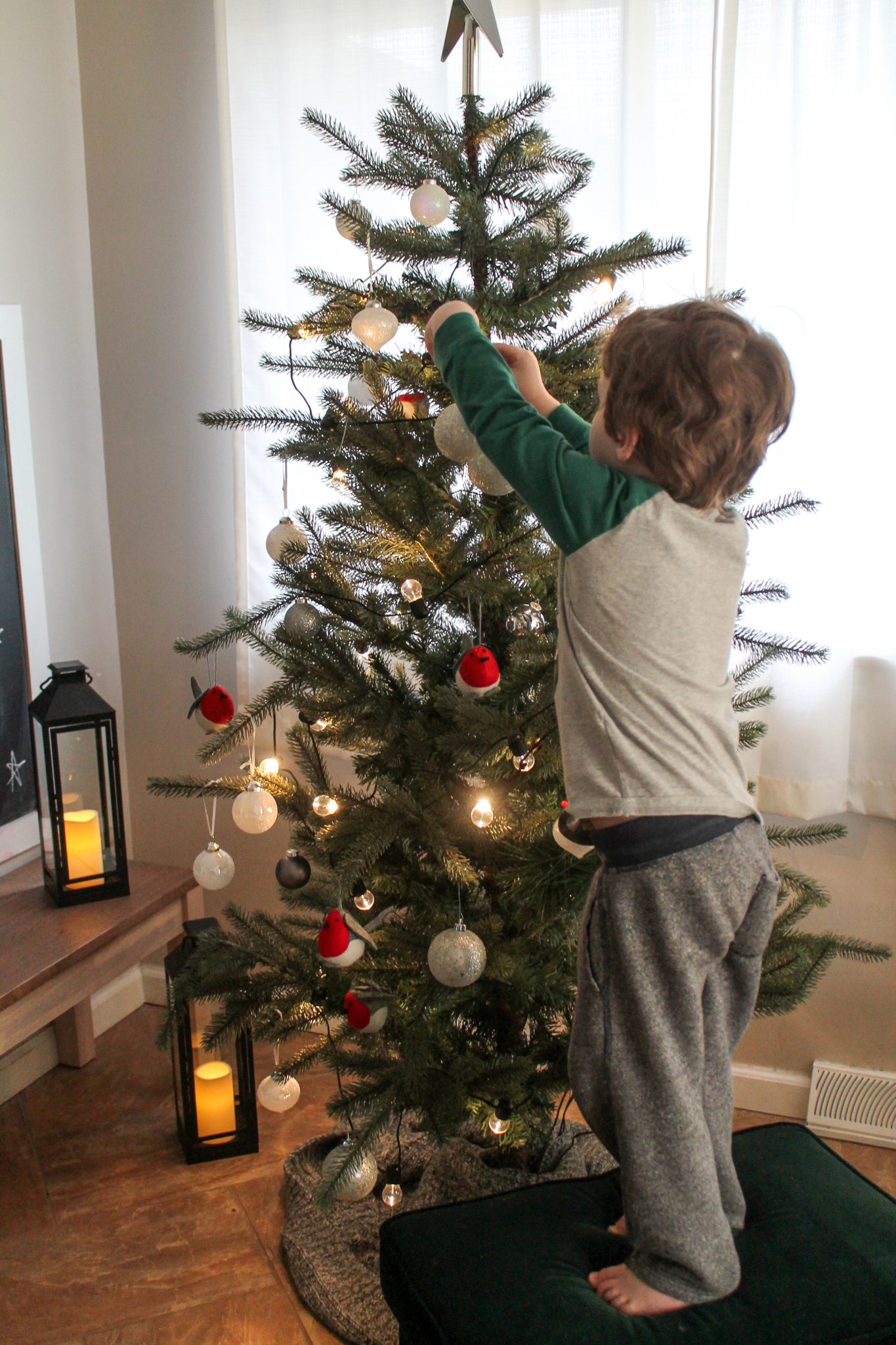 TWO | Sing Holiday Songs
Turn up the music, and start singing! My kids are all about holiday songs, so we listen to them in the car, have them playing at home, and we even had them on when we were putting up all of our decorations. Setting the mood with cheerful tunes is always a good thing, right? And it's something your kiddos are going to remember.
THREE | Have a Holiday Movie Night
What's better to get in the holiday spirit and make some holiday memories than snuggling up to the classics. There are so many great movies to enjoy with your family this season, and if you've got DVR you can look ahead on the television schedule, pick the ones you want to watch, and record them to be saved when you're ready for your movie night. Make some slow cooker hot cocoa and get in your pajamas and you're ready to go! Our new FÄRLÖV sofa that we wrote about previously has been a game changer in our snuggle game! It is the PERFECT family sofa!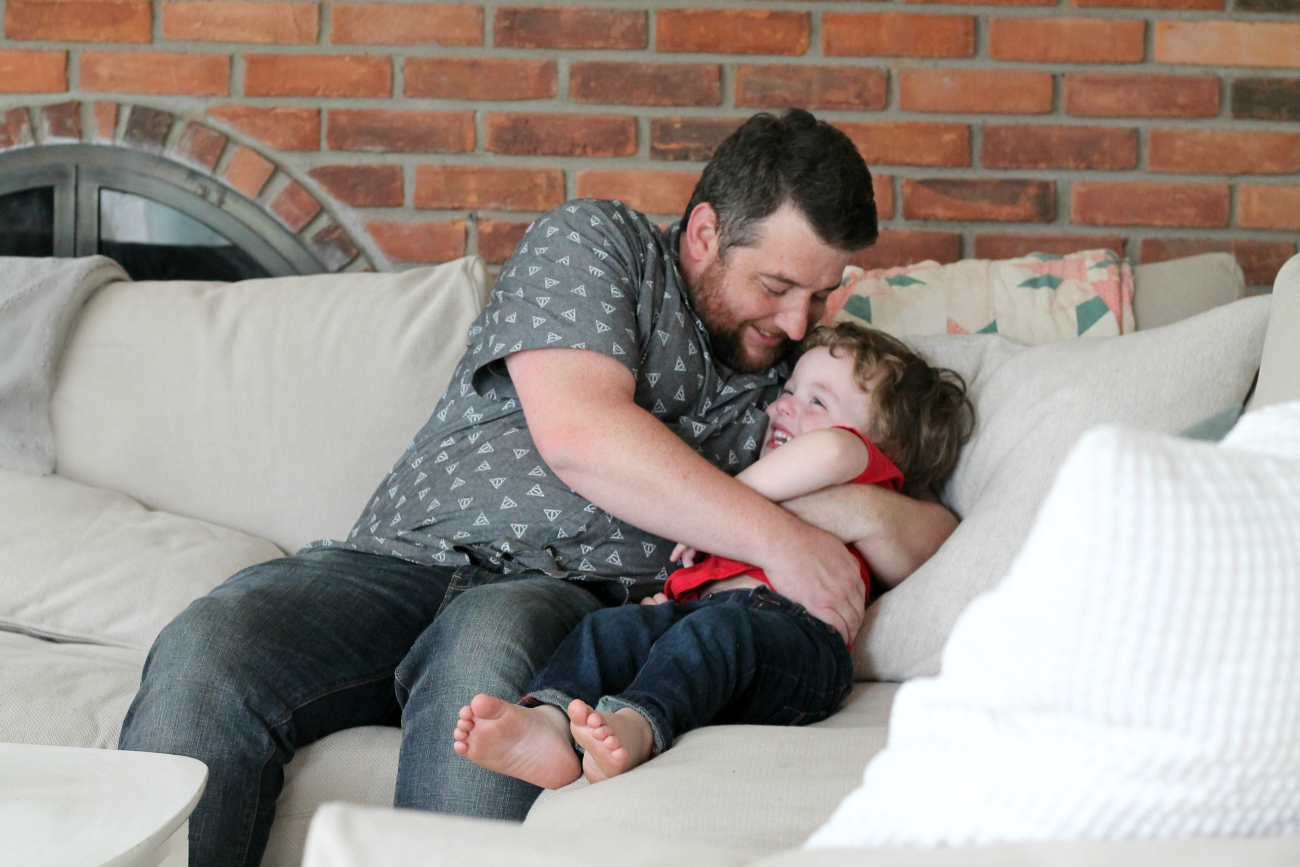 FOUR | Neighborhood Lights
My kids love driving around our neighborhood to look at the lights each year. It's such a simple (and free) way to ring in the holidays and make some memories together. The boys point out their favorite colors and lawn decor, and we each bring a cozy blanket to put on our laps for the ride. There are also quite a few drive-through light exhibits in our area each year so after we check out our own neighborhood we go explore the professionally assembled lights, too. Don't forget those holiday tunes!
FIVE | Decorate Cookies
What do kids love more than sweets? Nothing. The answer is nothing. The other day I surprised my kids with a little cookie decorating activity and they were just beyond excited! I set up our whole dining room before they got home from schools with everything we'd need. I rolled out this bright red MÄRIT table runner, and covered it in different toppings, icing, and more! I got the boys these adorable VINTER 2017 children's apron with chef hat set, and even got an adult apron for William and I. I popped in a few of these VINTER 2017 Cushions for extra coziness, and we were ready to go!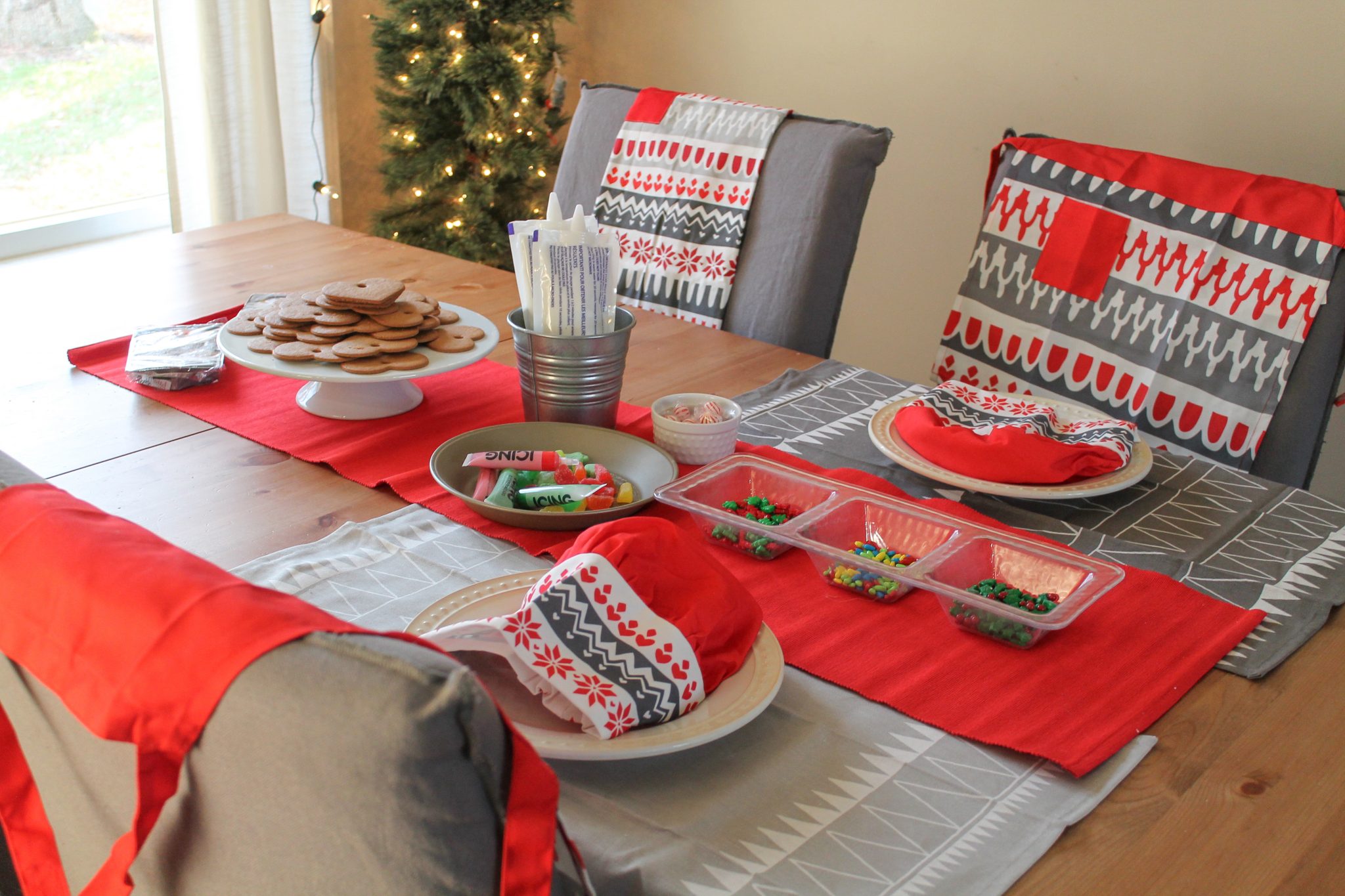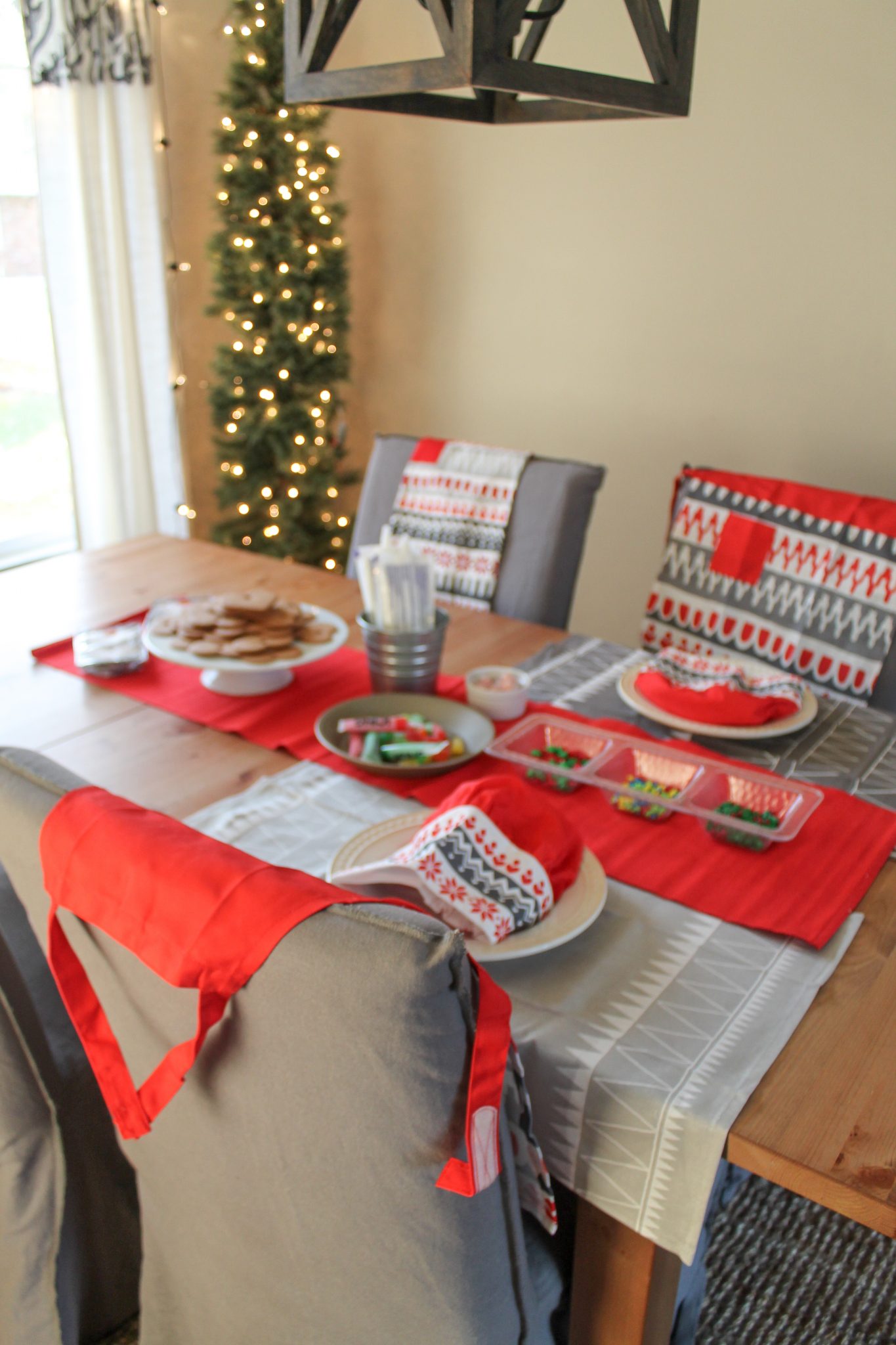 I stocked the table with tons of these sweet VINTERSAGA Gingerbread Hearts and we spent hours decorating cookies! It was so much fun! The cookies have holes in the tops already, so you can even put string through them and display your creations on the tree!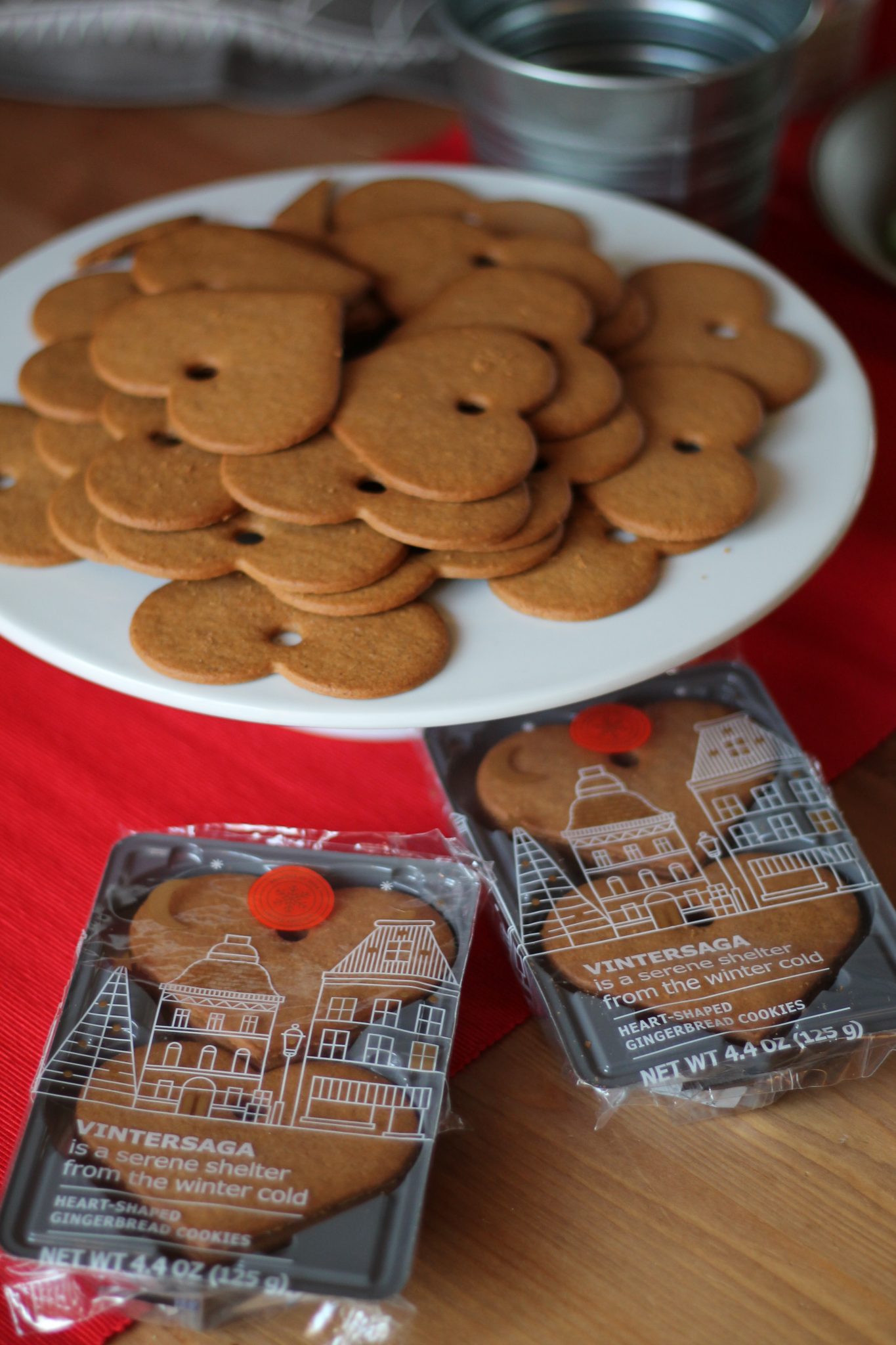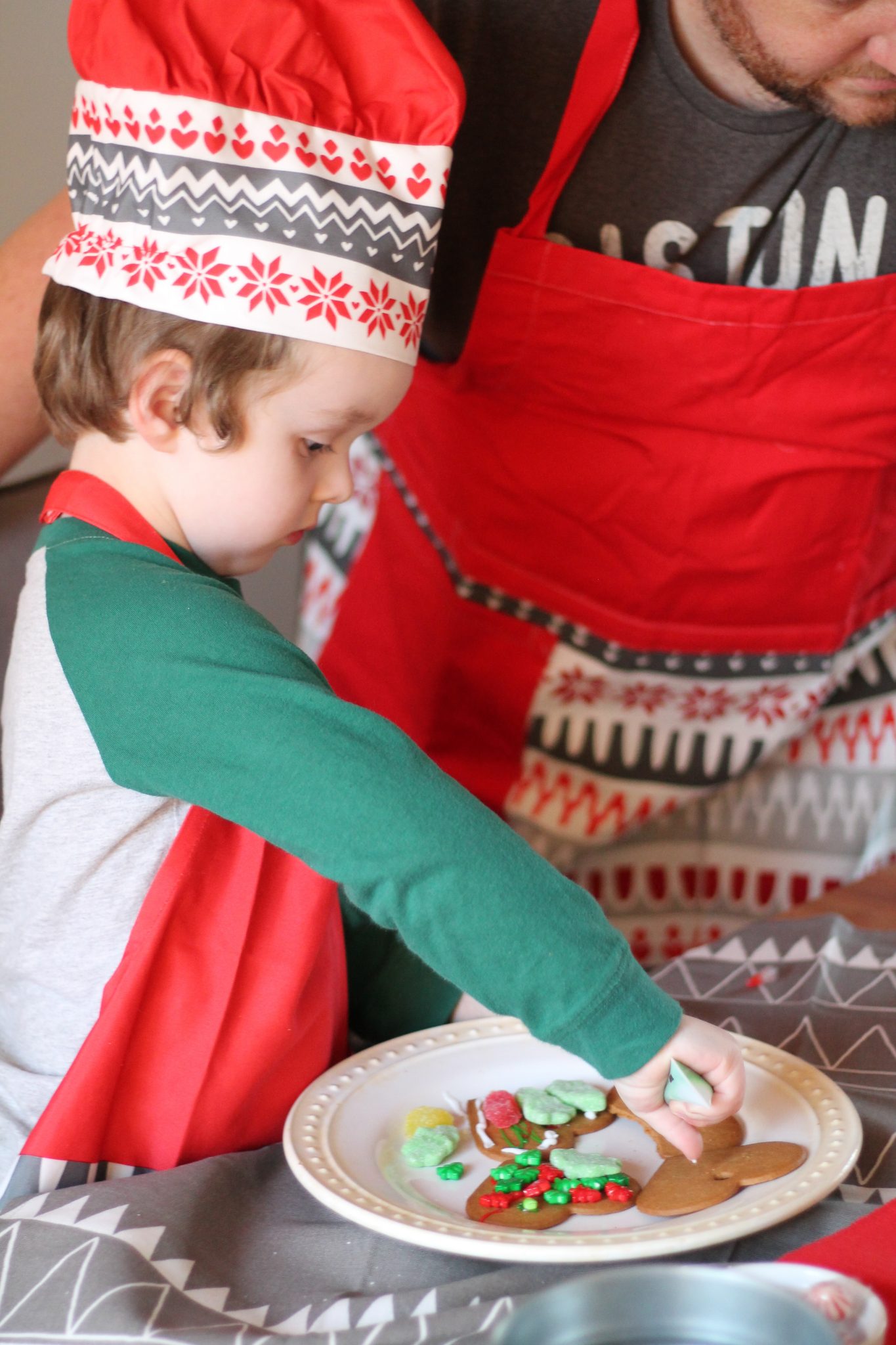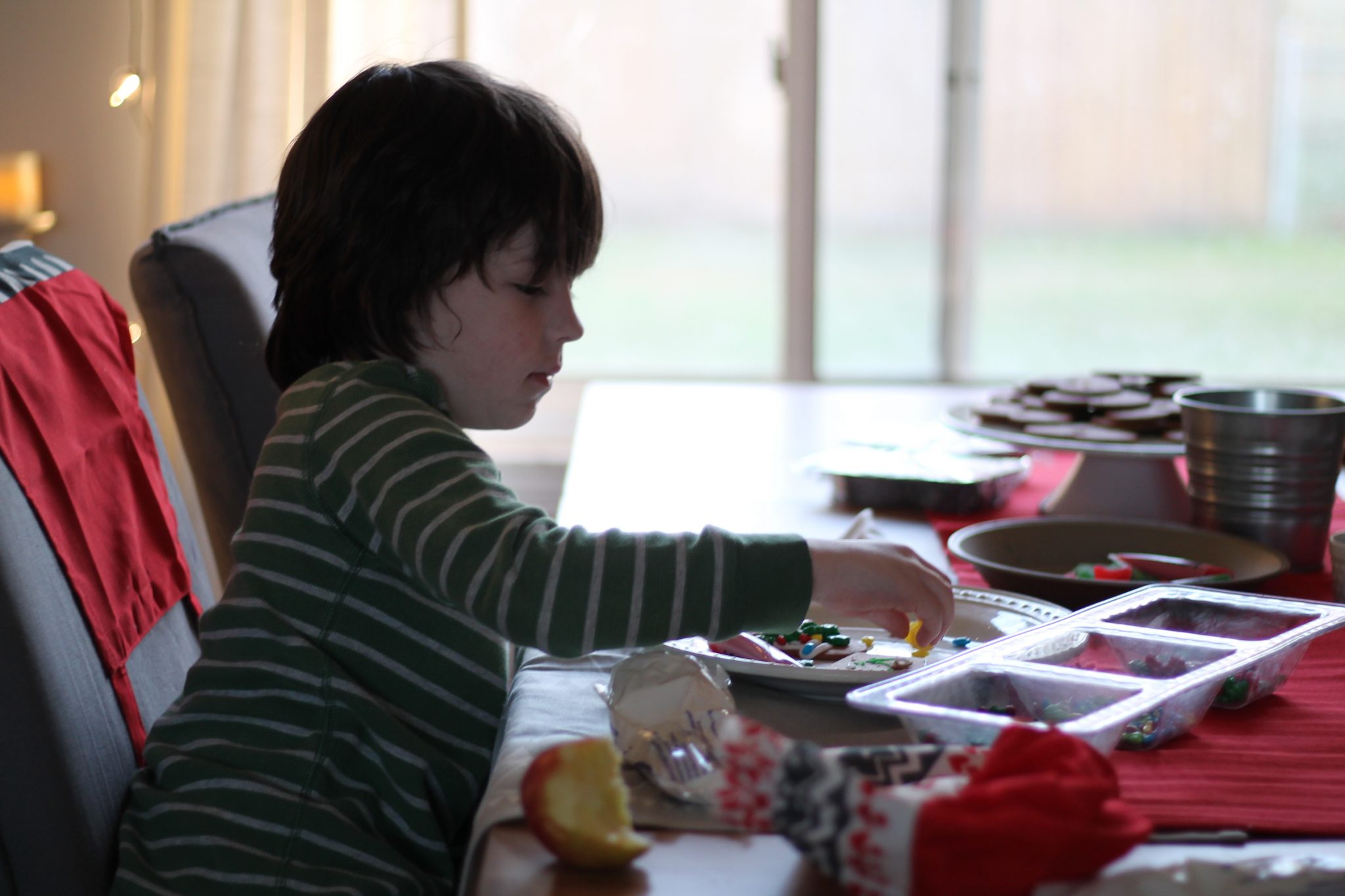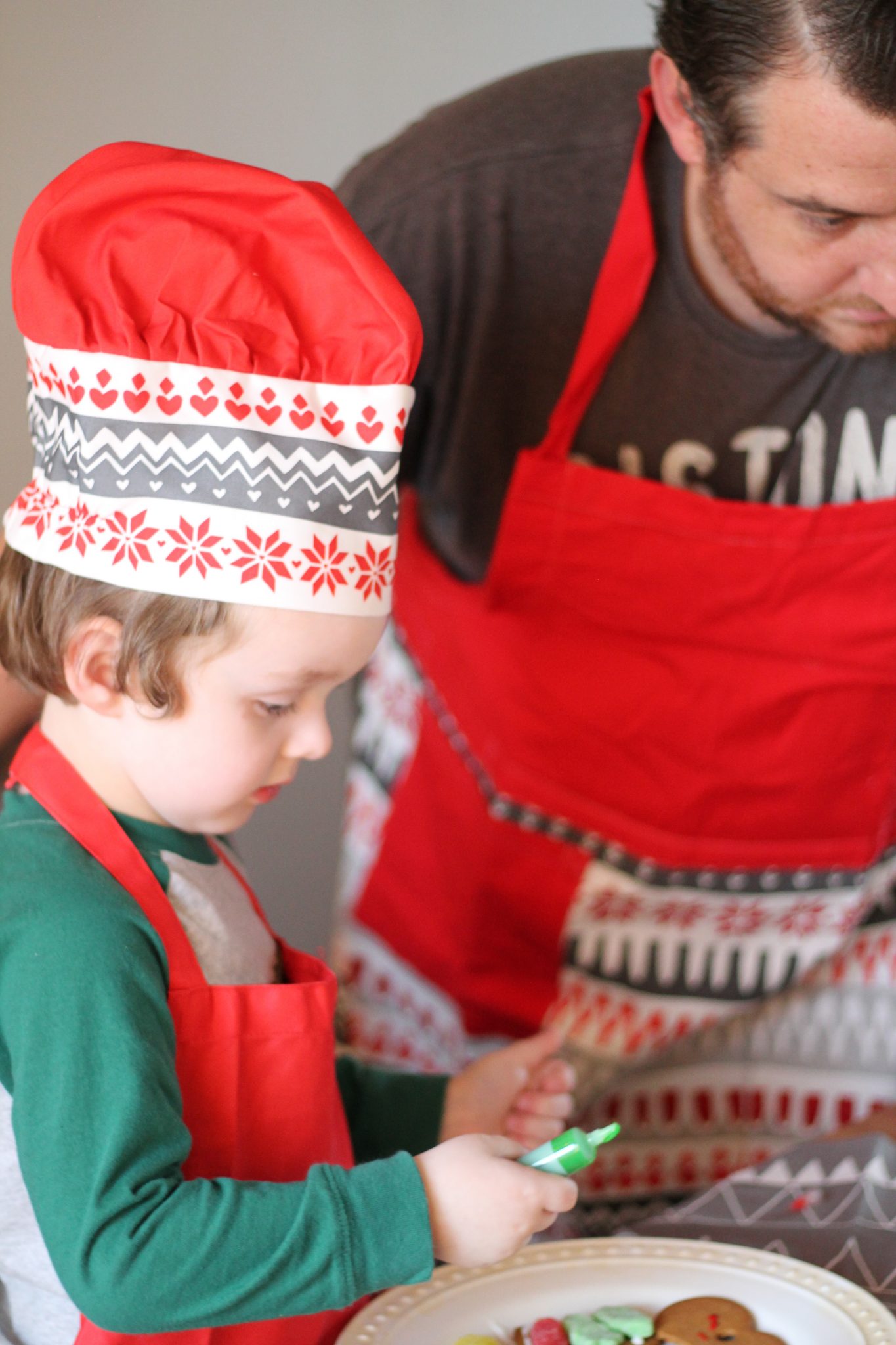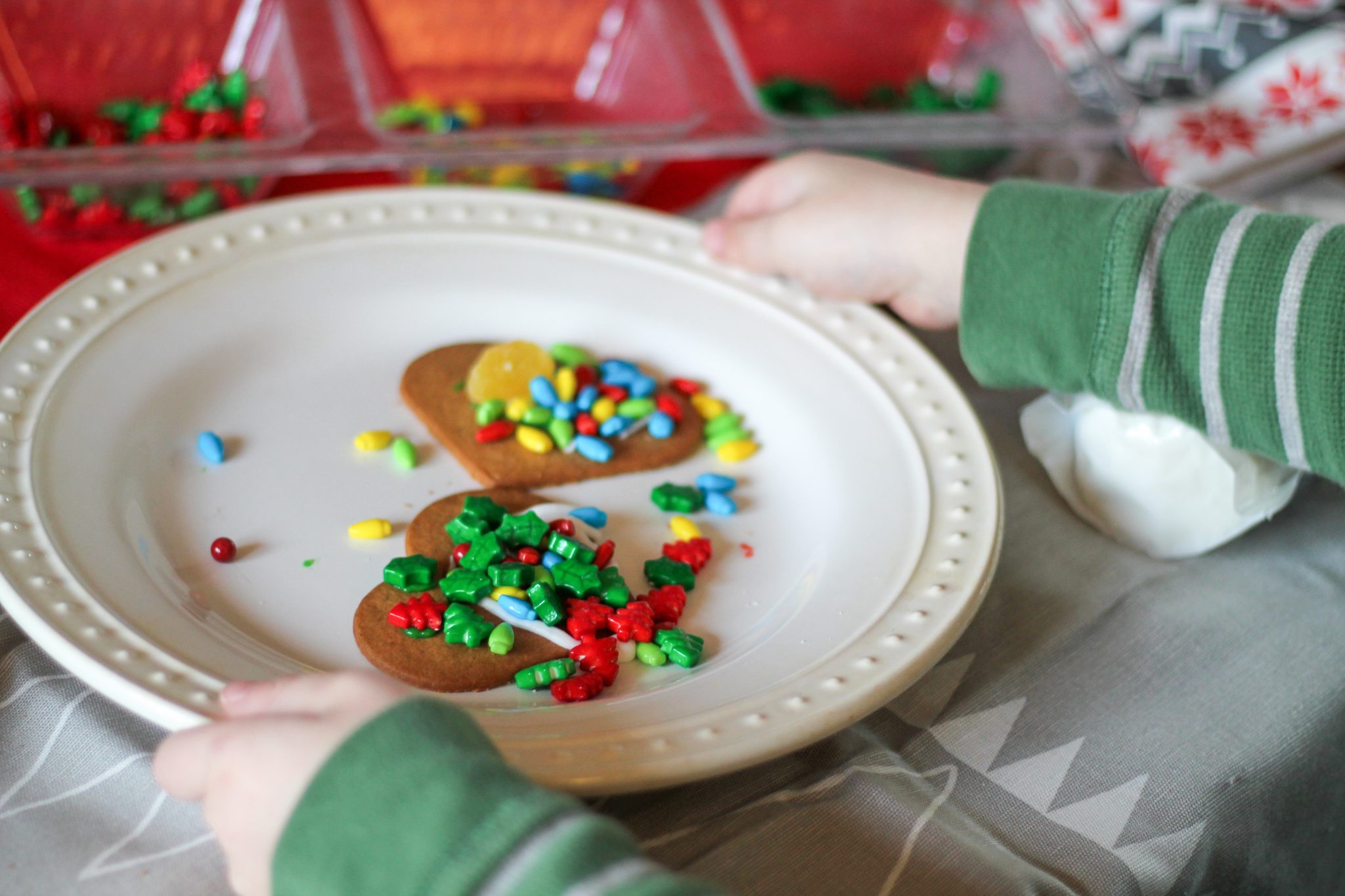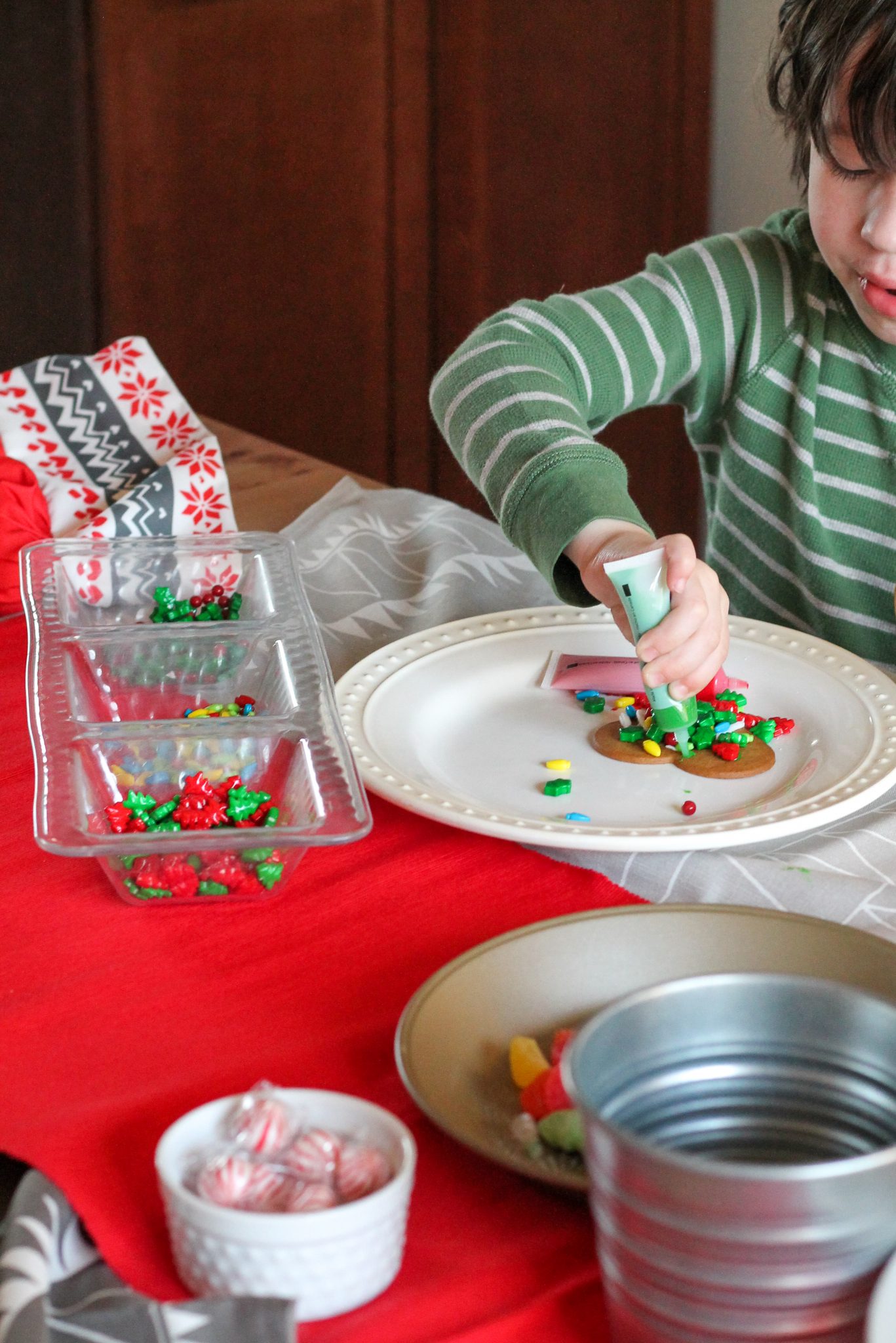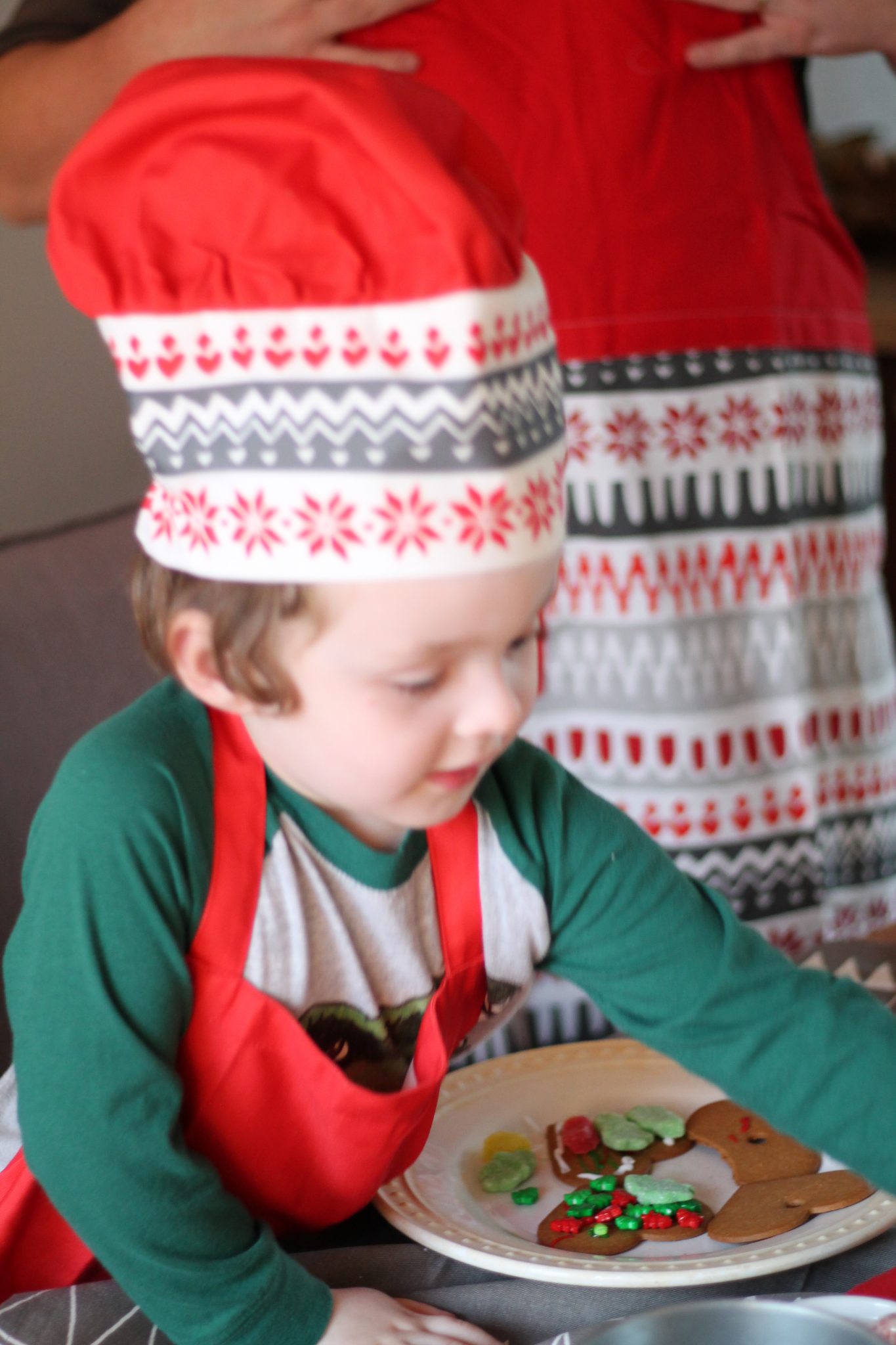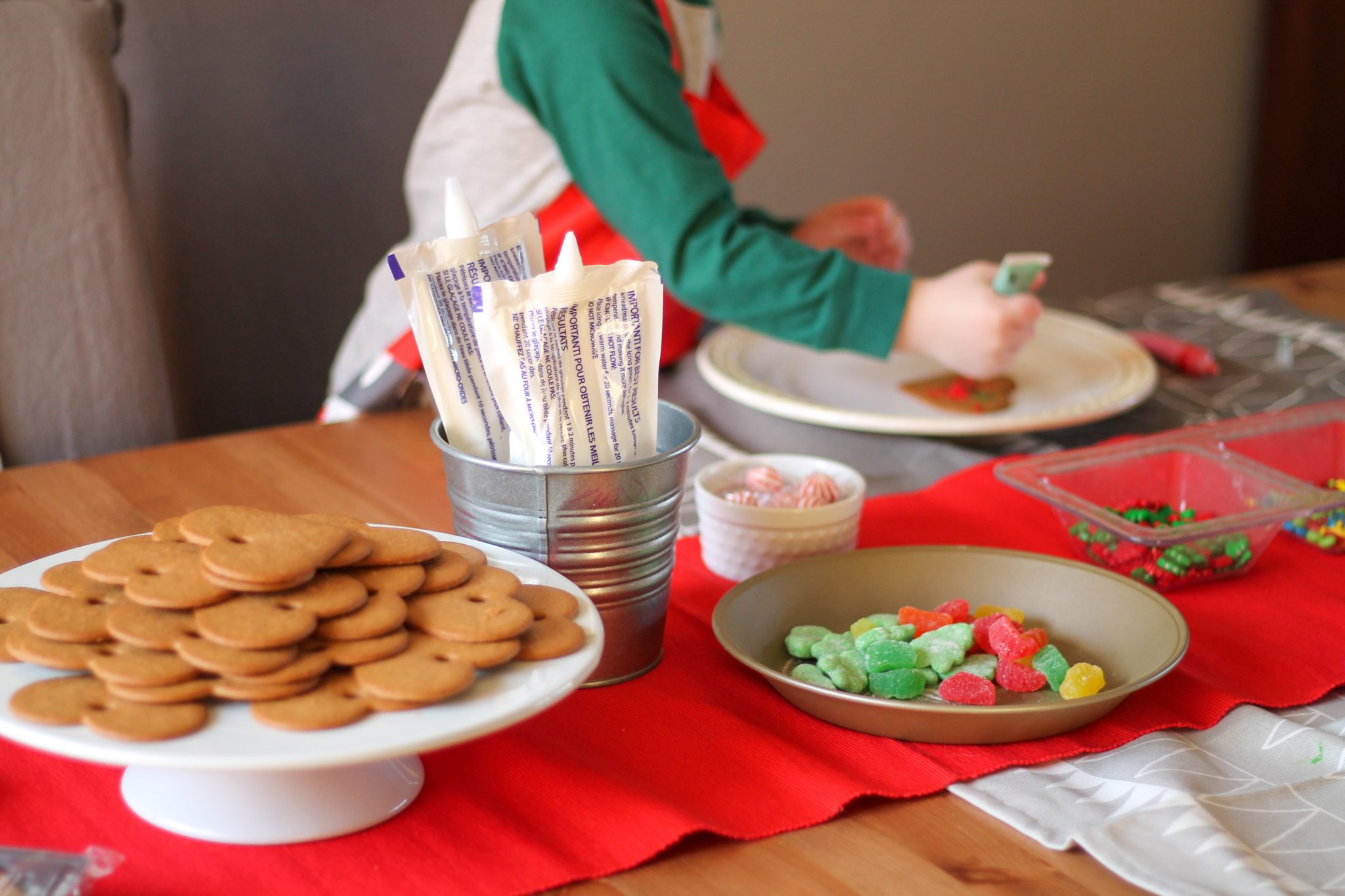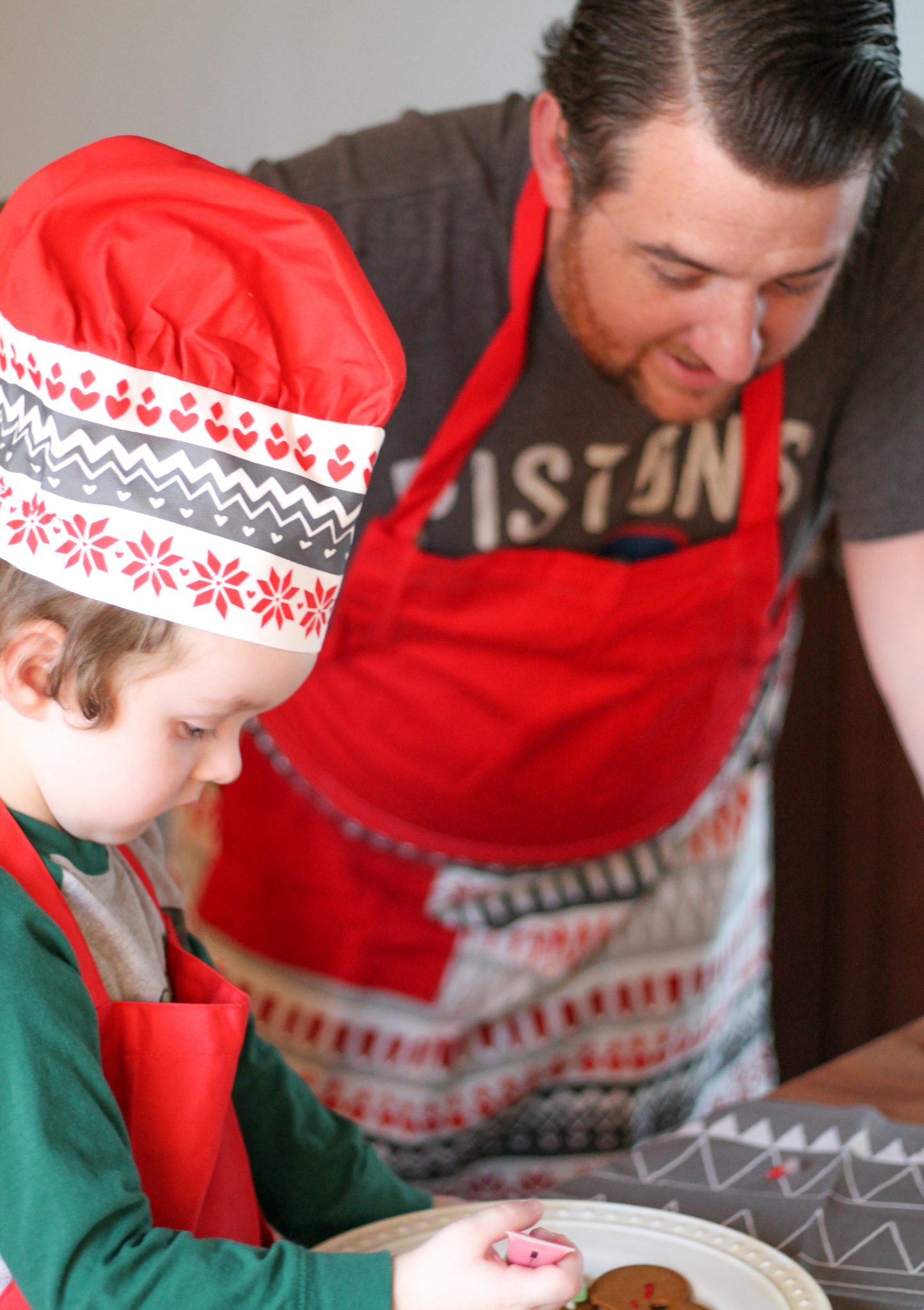 So there you have it! Those our five of our favorite ways to make memories with the kids during the holidays. How do you make sure you're slowing down enough to make memories with your kiddos each year? Do you plan things out in advance or do you have traditions that you do each year? I want to hear all about it!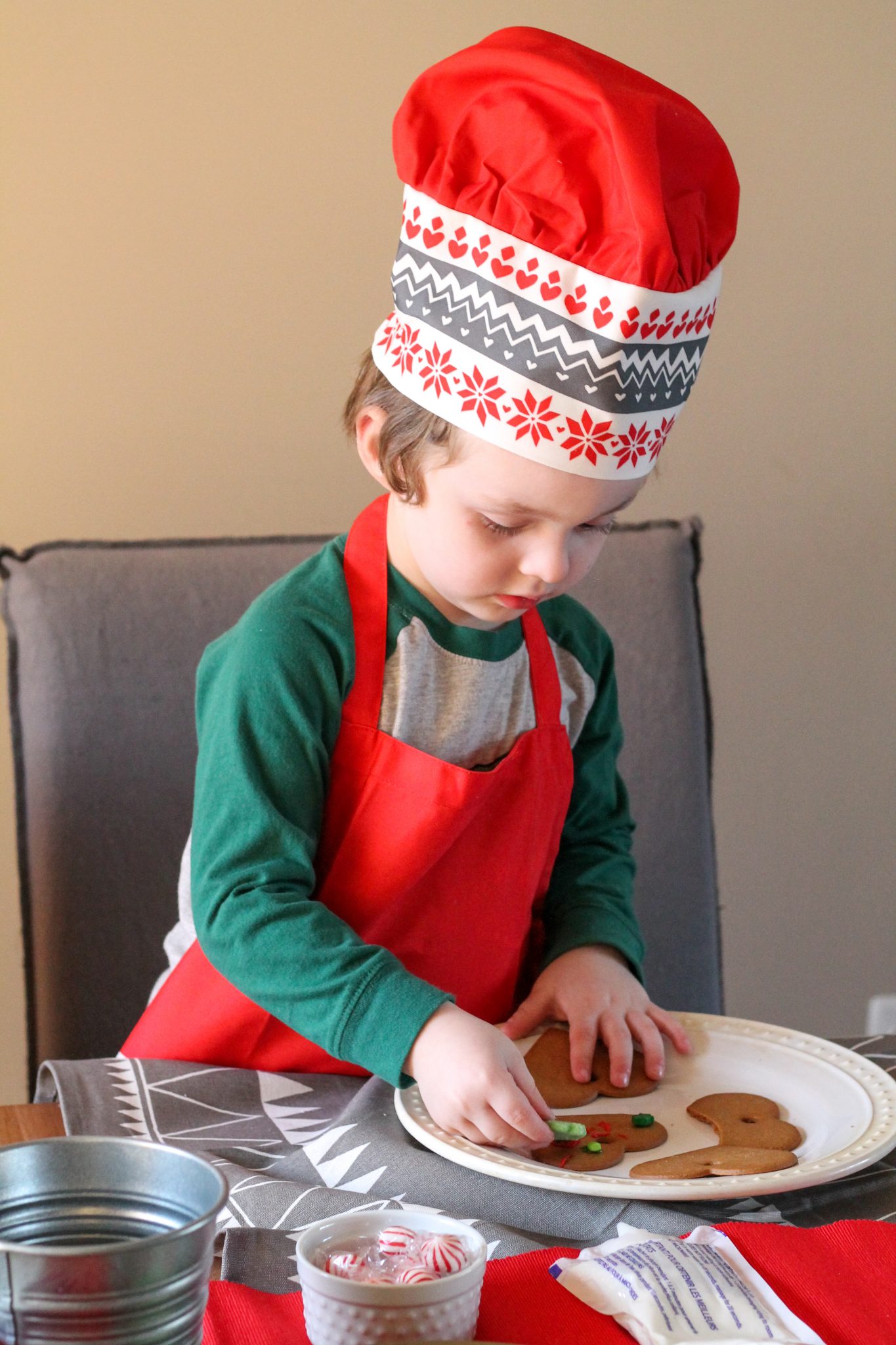 And don't worry – it's not too late to make special holiday memories this year.
Head into IKEA (or shop online) to get everything you need for your own gingerbread cookie decorating night & more!
Love this post? Pin and share it below:

I am a Brand Ambassadör for IKEA U.S. This is a sponsored post.