A huge thanks to our friends at IKEA U.S. for sponsoring todays post. I am a proud IKEA Brand Ambassadör.

Hi, friends!
I am so excited to share today's post, because I've officially found the perfect family sofa! To say that I fell in love once I saw the FÄRLÖV sectional 5 seat sofa is an understatement. The couch we had was the lovely EKTORP Sofa, which I really loved, but it just wasn't enough seating for our family.
As you know my husband and I have two kiddos, two dogs, and three cats – so we're definitely a house full. I wanted a sofa that everyone could snuggle in on for family movie nights – and the FÄRLÖV sectional is it! Ready to see it in our living room? Let's go!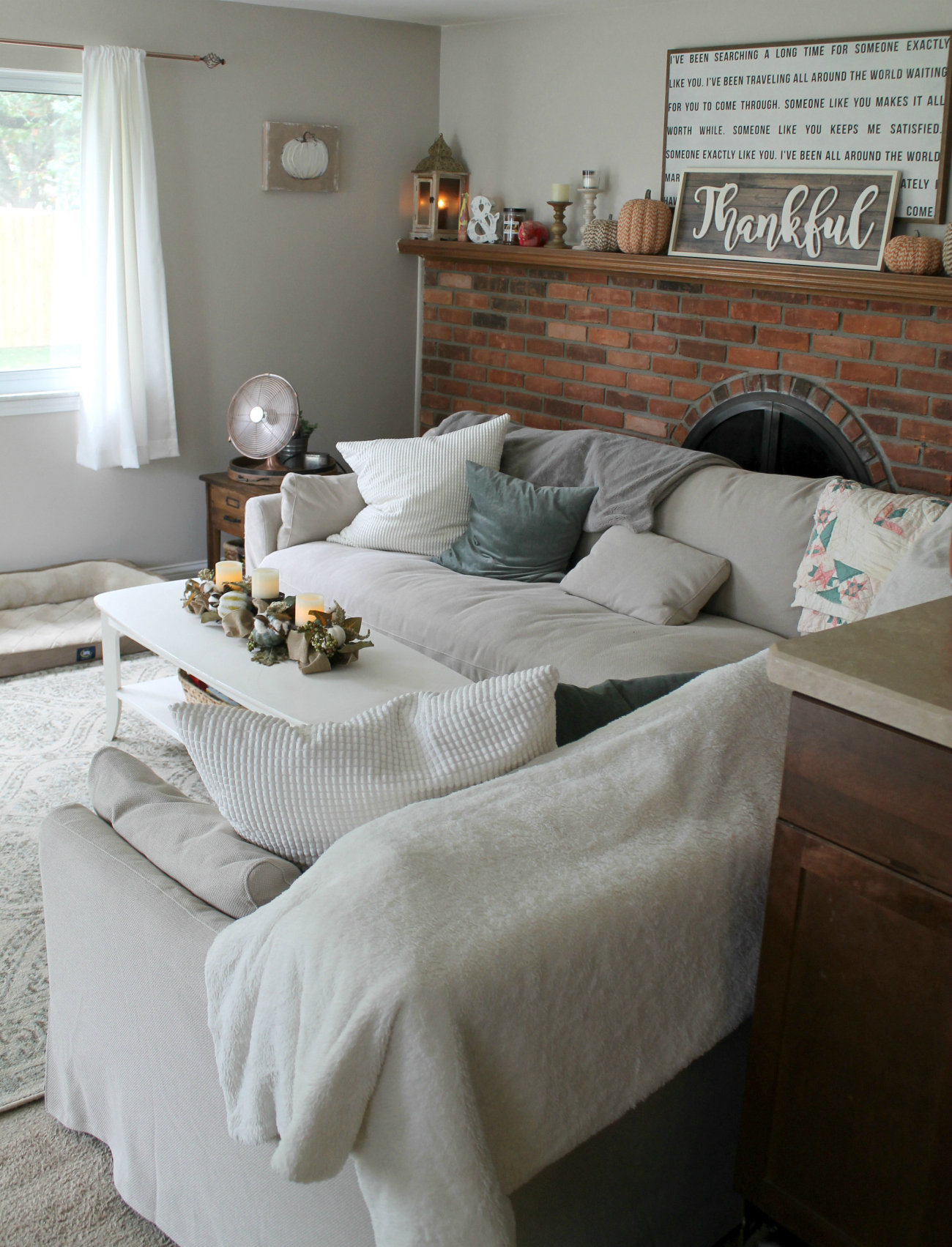 Isn't it just gorgeous? This is truly our dream couch and there are several reasons why, not just because it's beautiful. It also checks off every "want" we had, and here's why:
5 Reasons the FÄRLÖV Sectional is the Perfect Family Sofa:
It's big enough for everyone. This is the first thing on my list because it's one of the most important. Having a sofa that can accommodate everyone in the family is so important. I cannot tell you the difference it's made in our family nights, there are just so many comfortable spots on this couch.
It's customizable. The sectional frame can be configured with the sofa on the left or the right to fit your living space. We have the sofa (longer end) on the right, and if we change our mind later or need to reconfigure, it's no problem. I love having that kind of flexibility wth a piece of furniture.
Removable, washable covers! Yes, mothers of the world rejoice! One of my favorite things about the sofa we had before were the removable covers, so when I saw that this sofa had them too, I knew it was meant to be. When you are raising messy boys and messy dogs, you need washable covers. And I can tell you that these are so simple to wash right in the washing machine, dry, and put back onto the couch. And each time you wash the covers, they just get softer! Having removable covers that you can wash for whatever reason is a huge game changer and it's what has allowed me to purchase a light colored couch and feel comfortable with the whole family (pets included) to lounge on it. You can choose between Flodafors beige or Flodafors white (we have the beige).
Tall legs in solid wood. Having taller legs on the couch makes it easy to vacuum and reach toys and other things hiding under the sofa. I can now easily clean under the sofa without having to lift it up or move it, it's such a handy feature. And if my kiddos drop a toy and it rolls under or behind the sofa, it's not the end of the world because they can easily reach it! There must be a parent somewhere reading this who is excited about the taller legs, too, right?
10-year limited warranty & Budget. This sofa has such a great price point and is way less expensive than any other sofa I've seen of this size. To be able to purchase a customizable sectional for under 5k seemed impossible, but the FÄRLÖV does it for under $1,500 AND it comes with a warranty! Purchasing a new sofa is a large expense for a family, s0 the fact that it comes with a 10-year limited warranty offers up a huge peace of mind.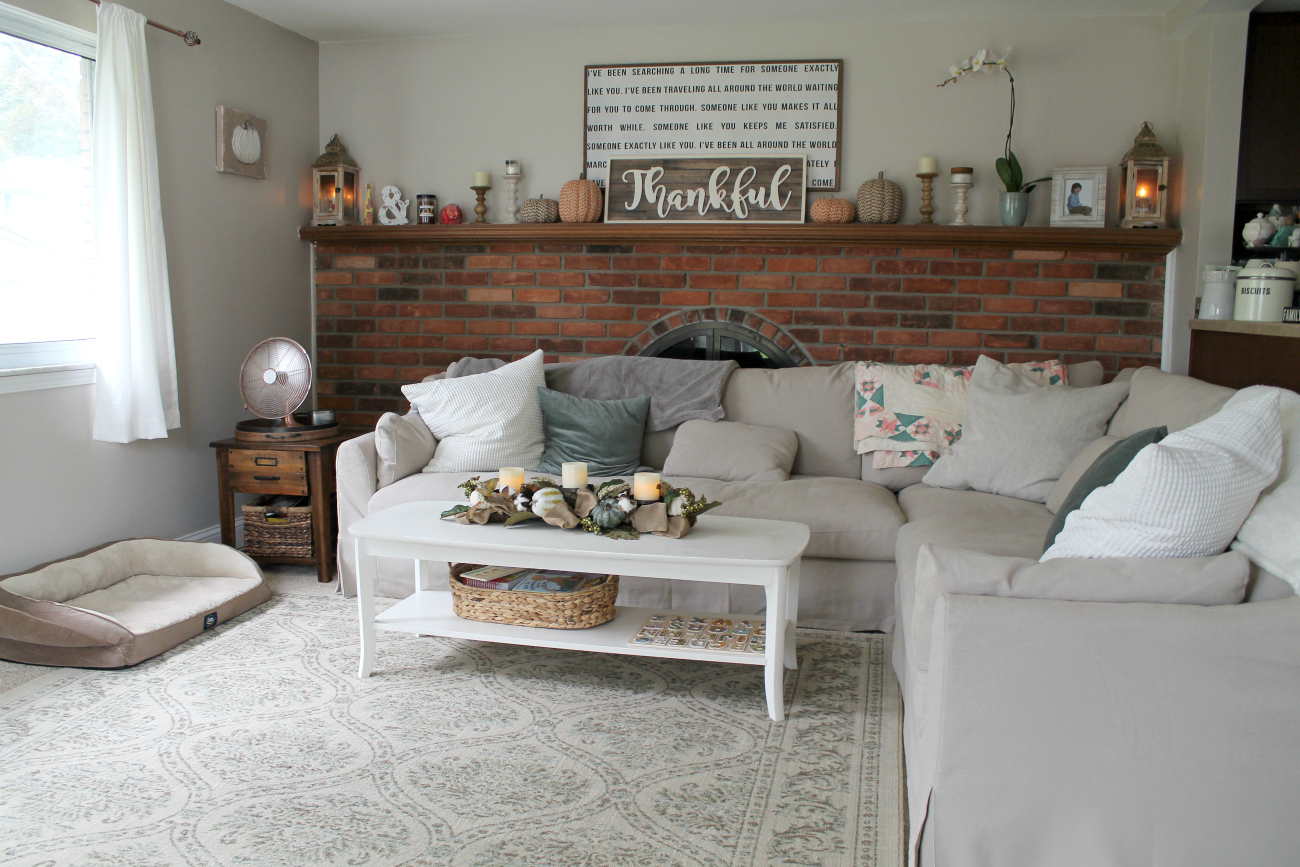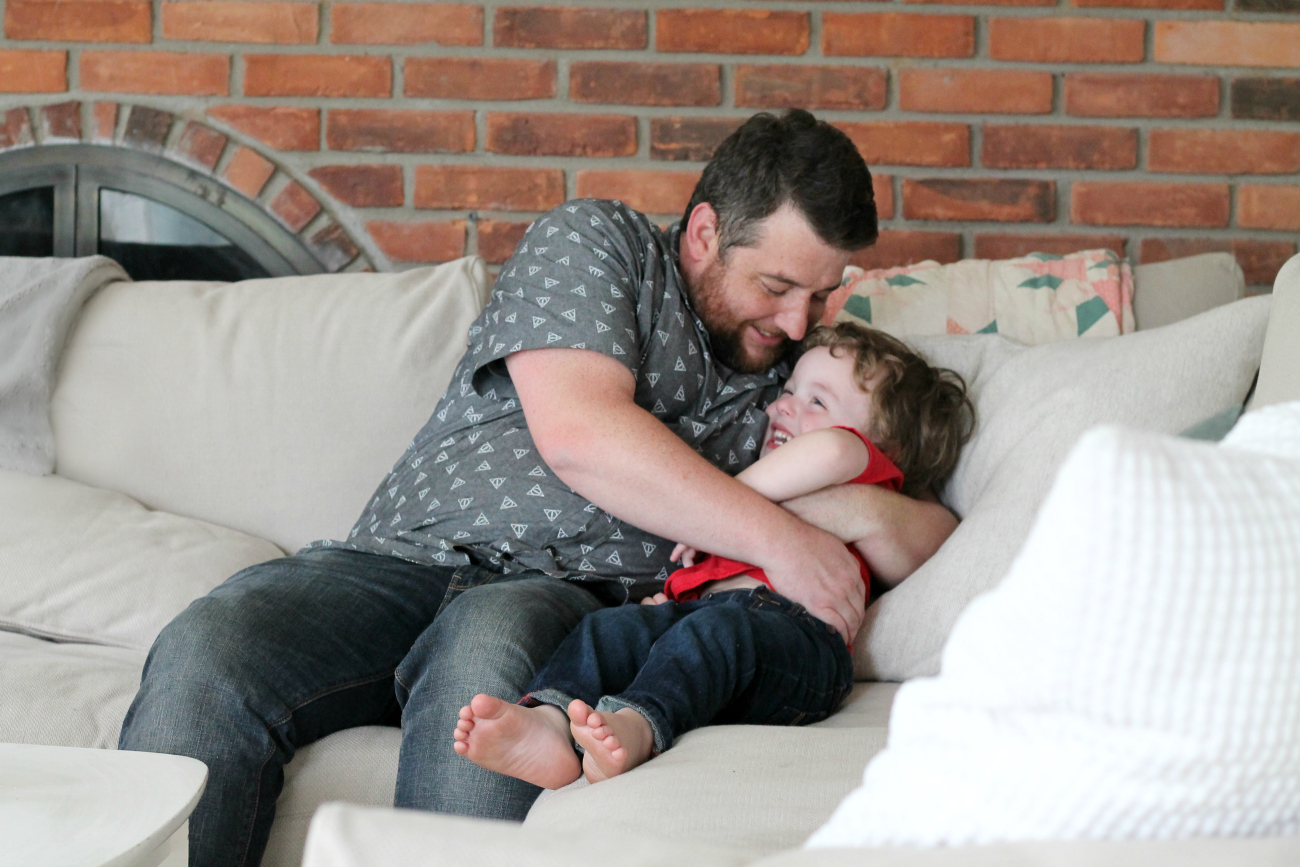 I'd also like to note that this sofa contains renewable material (cotton and linen) which comes from sustainable sources. This means that the cotton is either recycled, or grown with less water, less fertilizers and less pesticides, while increasing profit margins for the farmers. And being from a farming family, this is something that I can really respect and appreciate.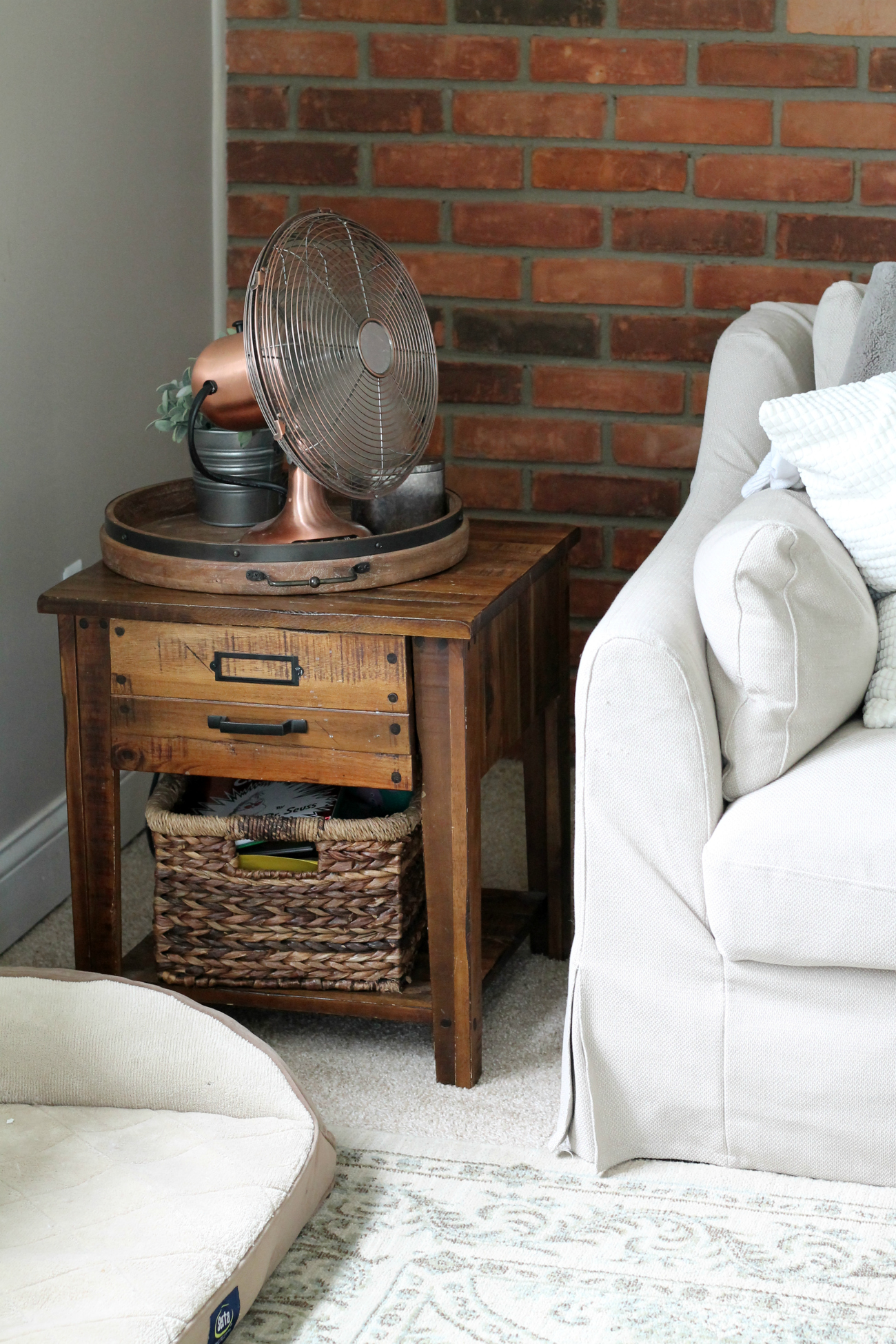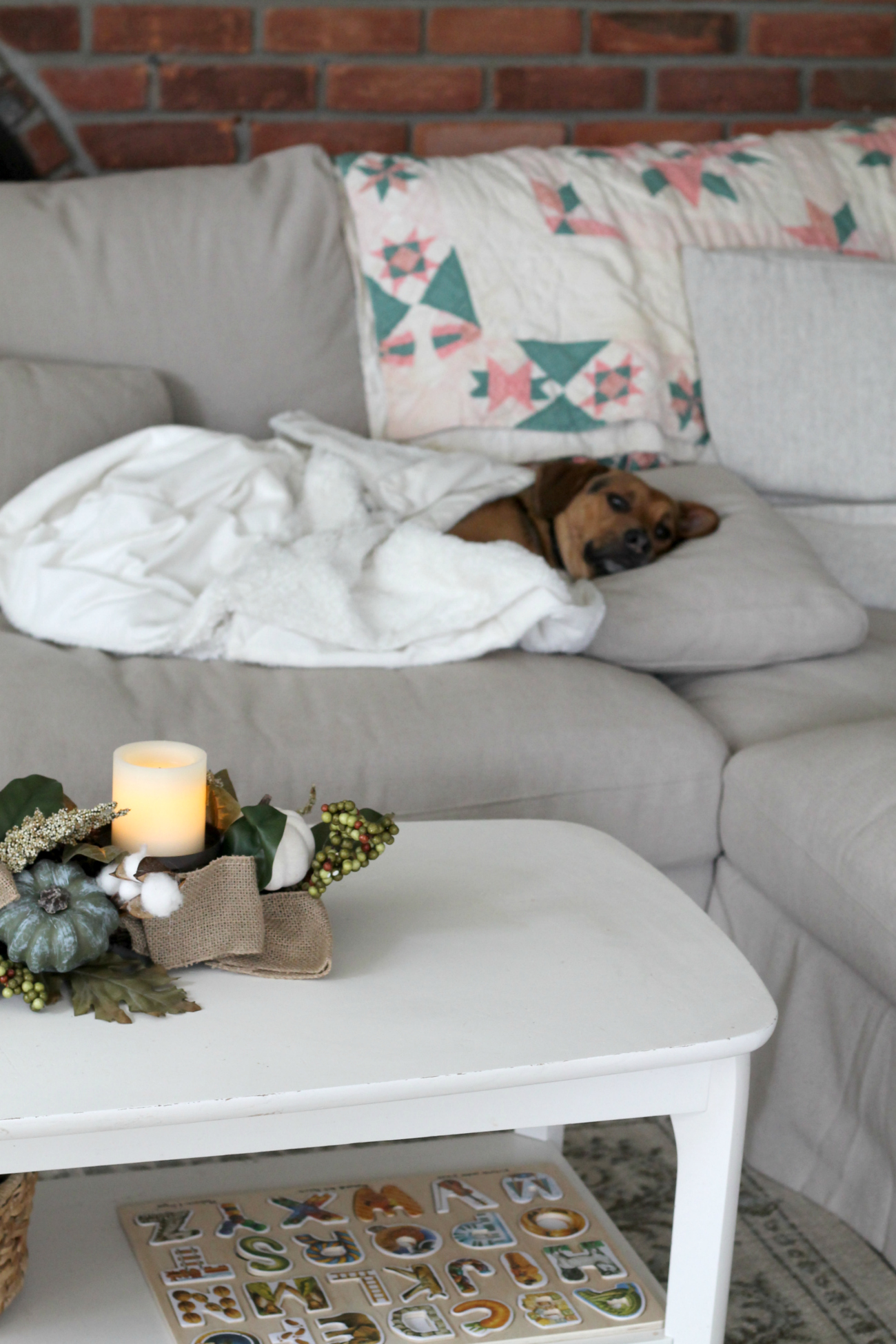 And I wanted to include this statement from the designer of the sofa, because it perfectly sums up the thought behind the design, and all of the individual elements that were considered before it was even dreamt up:
"Sofas are tactile and aesthetic. You touch them. Sit and lie on them. Rest, hang out and live with them as close and intense as your favourite clothes. So when I designed FÄRLÖV sofa, I wanted to combine a welcoming shape with embracing comfort and create a sofa that is the centre of attention but also spacious, soft and comfortable for the entire family. In everything from covers, size and construction, the feeling is that this sofa takes care of you. Like a good friend." – Francis Cayouette (designer of the FÄRLÖV sofa)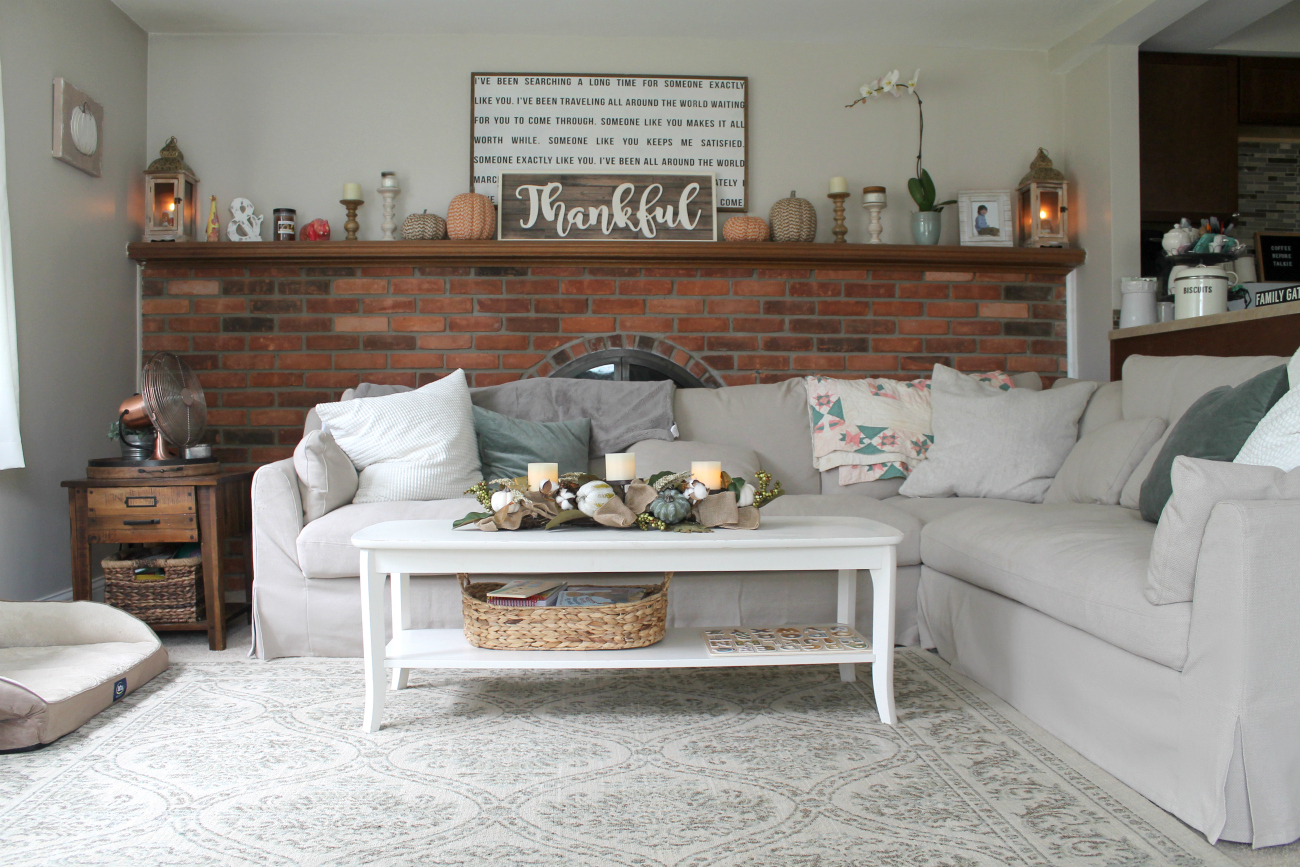 What does YOUR family sofa look like? Are you due for an upgrade, too? If so, be sure to check out the FÄRLÖV Sectional 5 seat sofa at your local IKEA, or you can shop it online here! Now our family looks forward to all gathering together on this couch after a long and busy day, and I'm so thankful we found it at IKEA – it's a total game changer to family time!
What is YOUR favorite thing about the FÄRLÖV Sectional?
Comment below and let me know! 🙂
Additional IKEA items featured in this post: Gullklocka cushion covers (white), FJÄDRAR inner cushions, Sanela Cushion Covers (dark green), IDASOFIA throw blanket (white).
Love this post? Pin it for later here: