Hello, friends!
I am SO EXCITED to share todays post with you! We recently installed a sliding barn door in our dining room and I am so in love with how it looks! Our dining room has been a work in progress since we moved in, adding little touches as we go. But this barn door really elevates the space to the next level!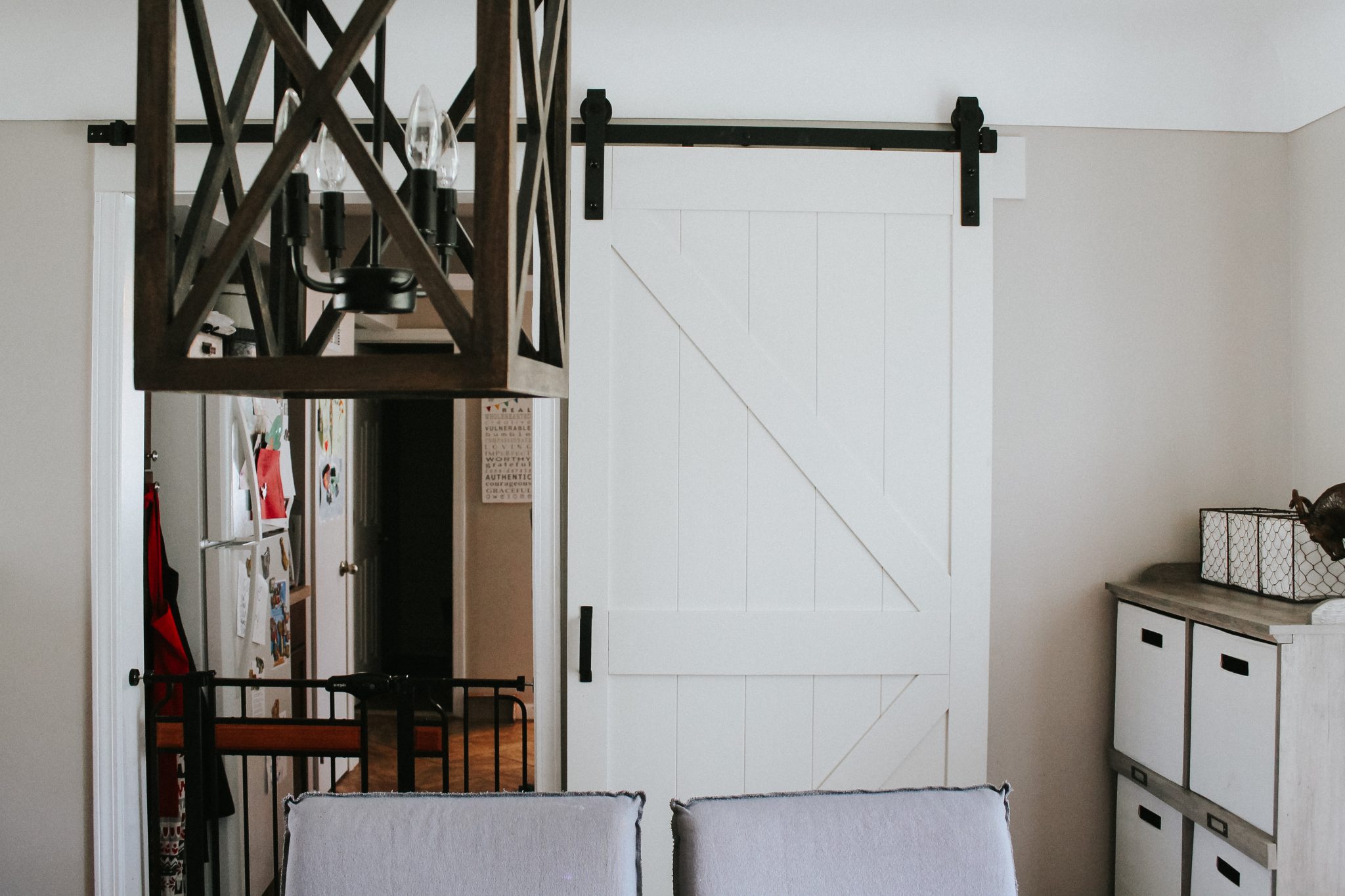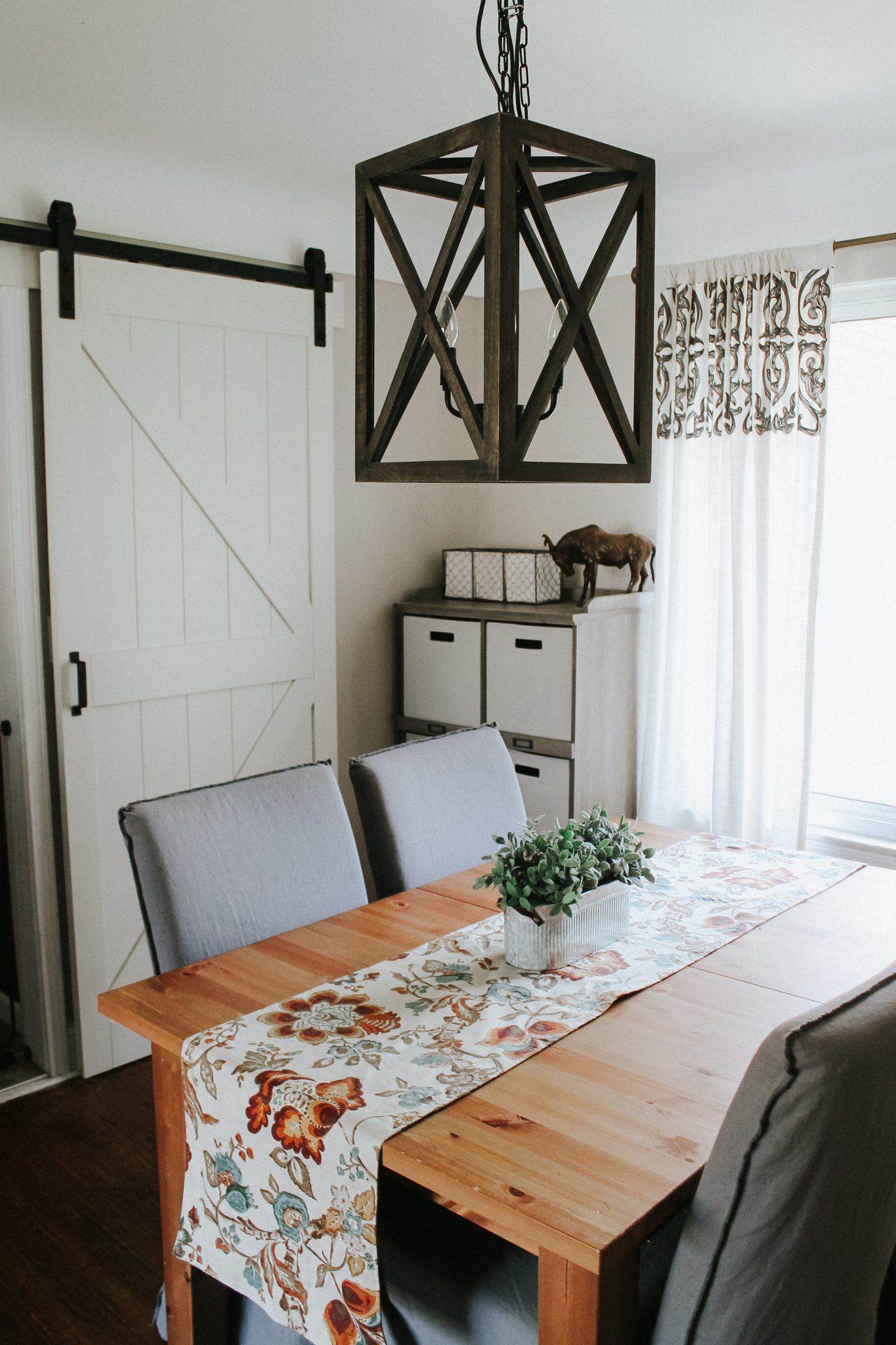 Isn't the door absolutely gorgeous? I feel like it really provides an element of charm in the space, and couldn't be happier with our selection and how it looks. The door is from Wayfair and can be found on the Erias Barn Door Category Page. Wayfair had so many gorgeous doors to choose from, but I fell in love with this creamy white door with contrasting black hardware. I want our home to feel light, bright, and cozy and this door totally helped me to achieve that in this space.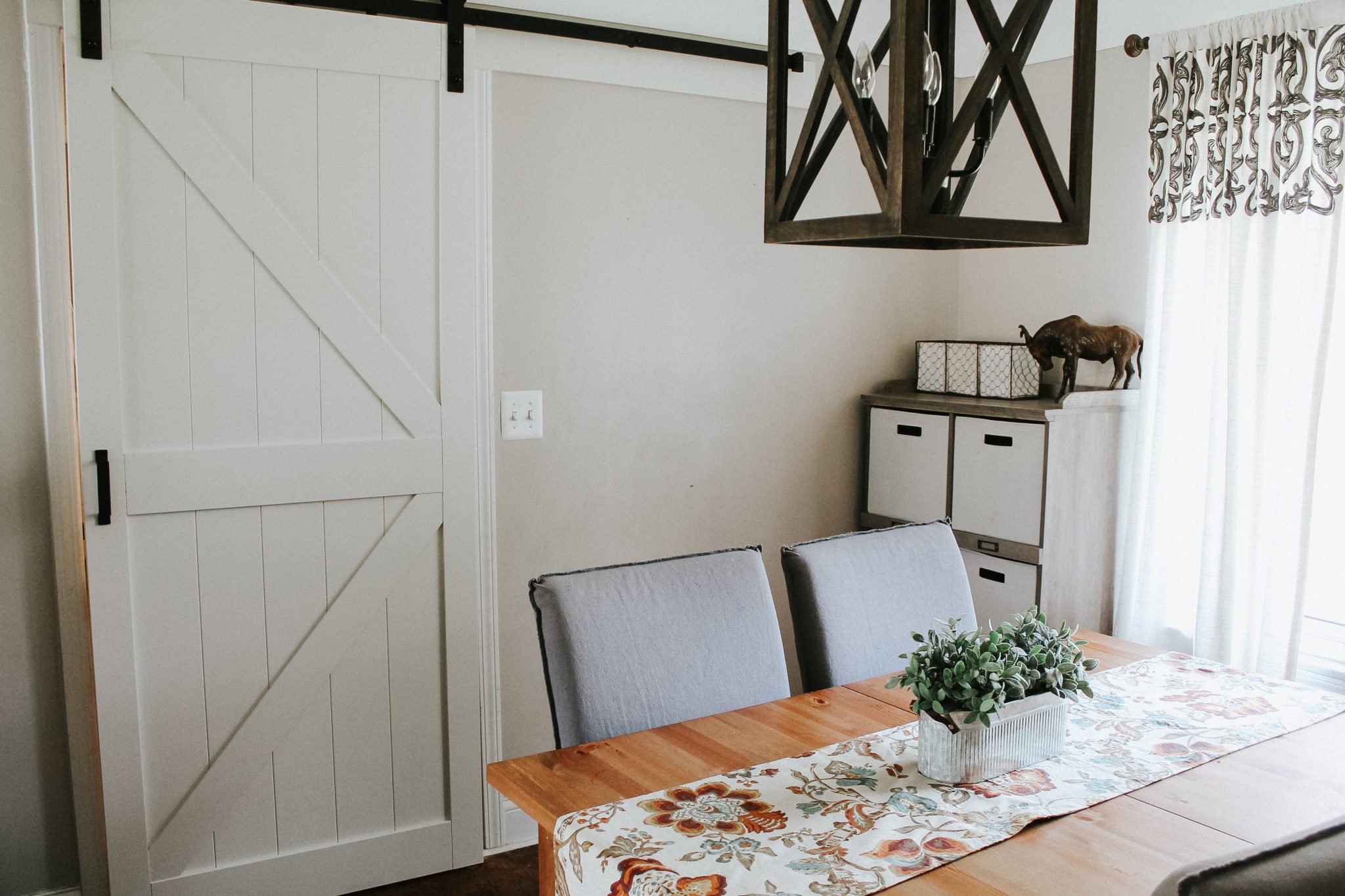 Now we have added privacy between our kitchen and dining room when we need it! It's perfect for when I pop into the dining room to get some work done and need to muffle the noise a bit, or when the boys are working on homework or projects and need a quiet space to do so. It easily slides on the track and the kids love being able to slide it to open and close off the space.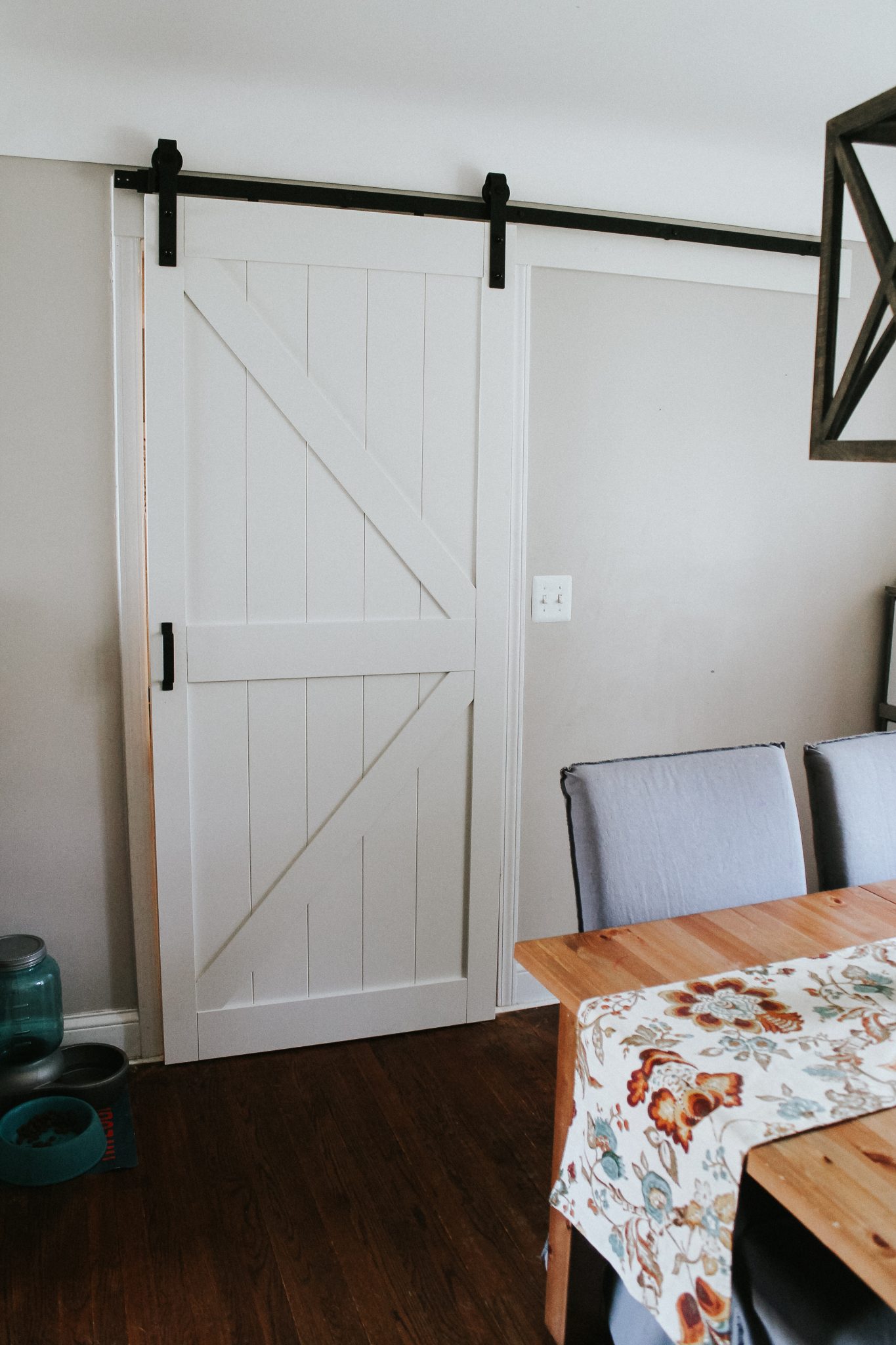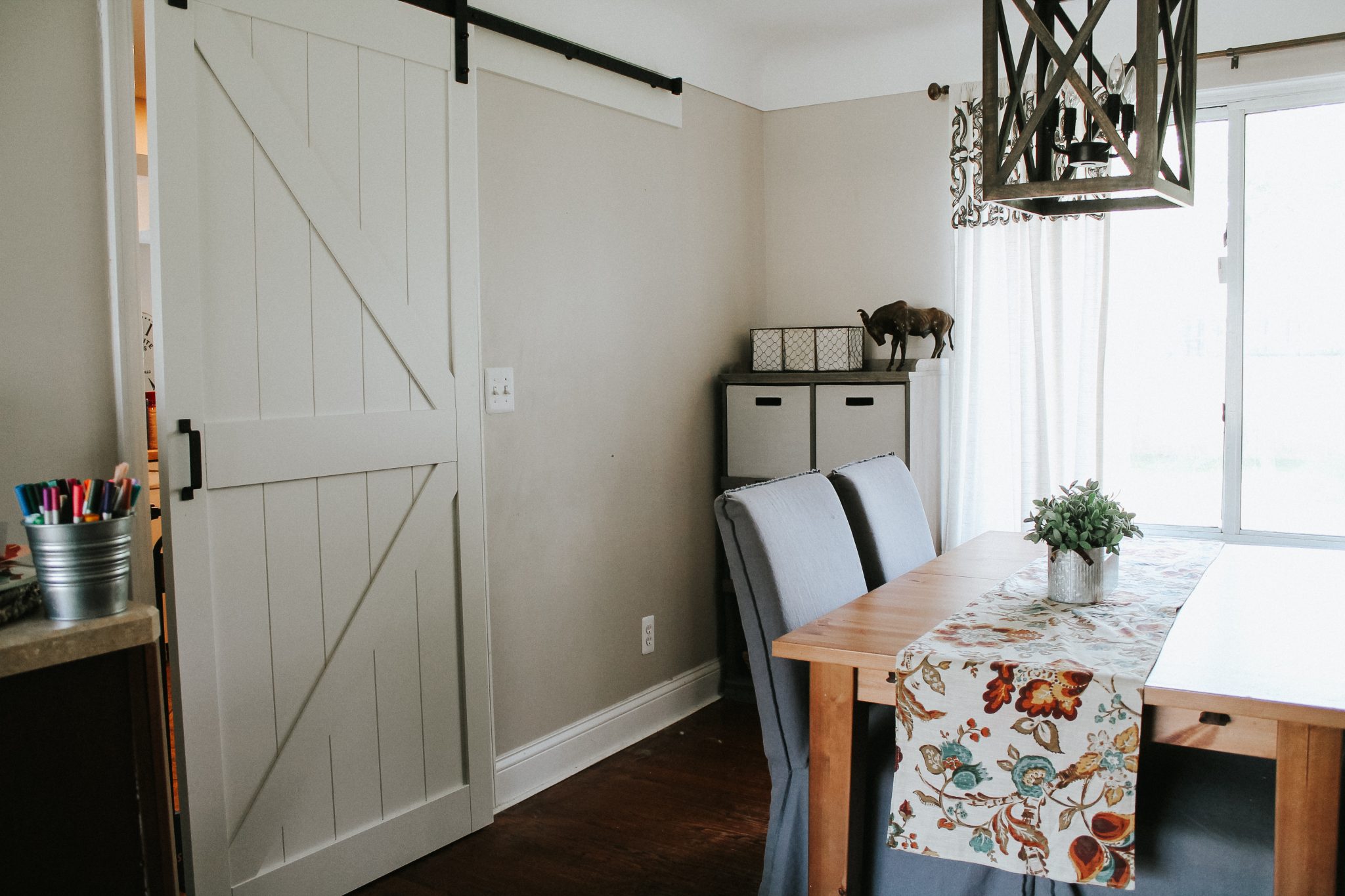 I also really loved the look of the Duplex Solid MDF Panelled Prehung Interior Barn Door that Wayfair had as well, maybe for another space? I'm on a barn door kick now and I can't be stopped! They just have SO MANY amazing styles!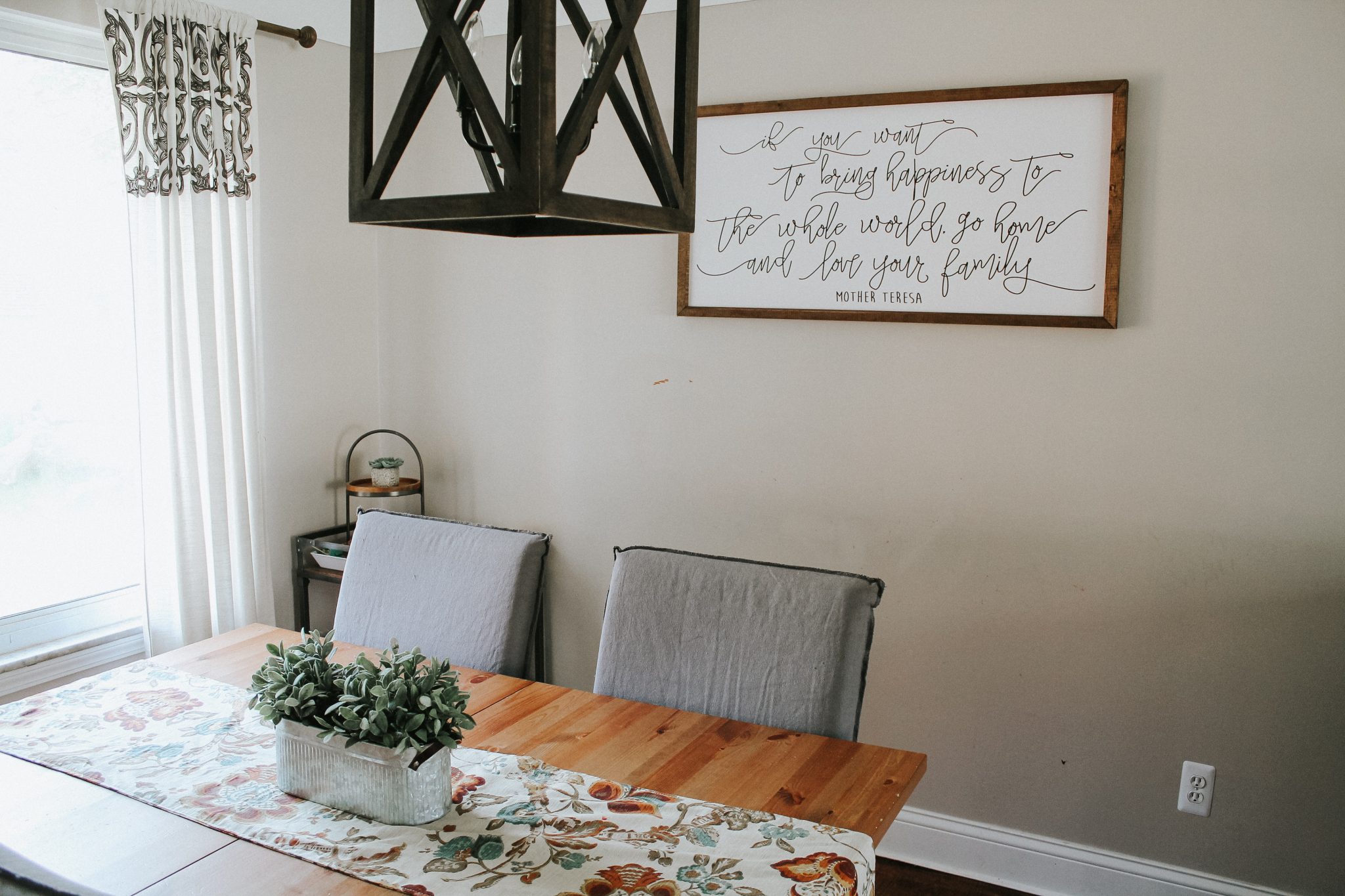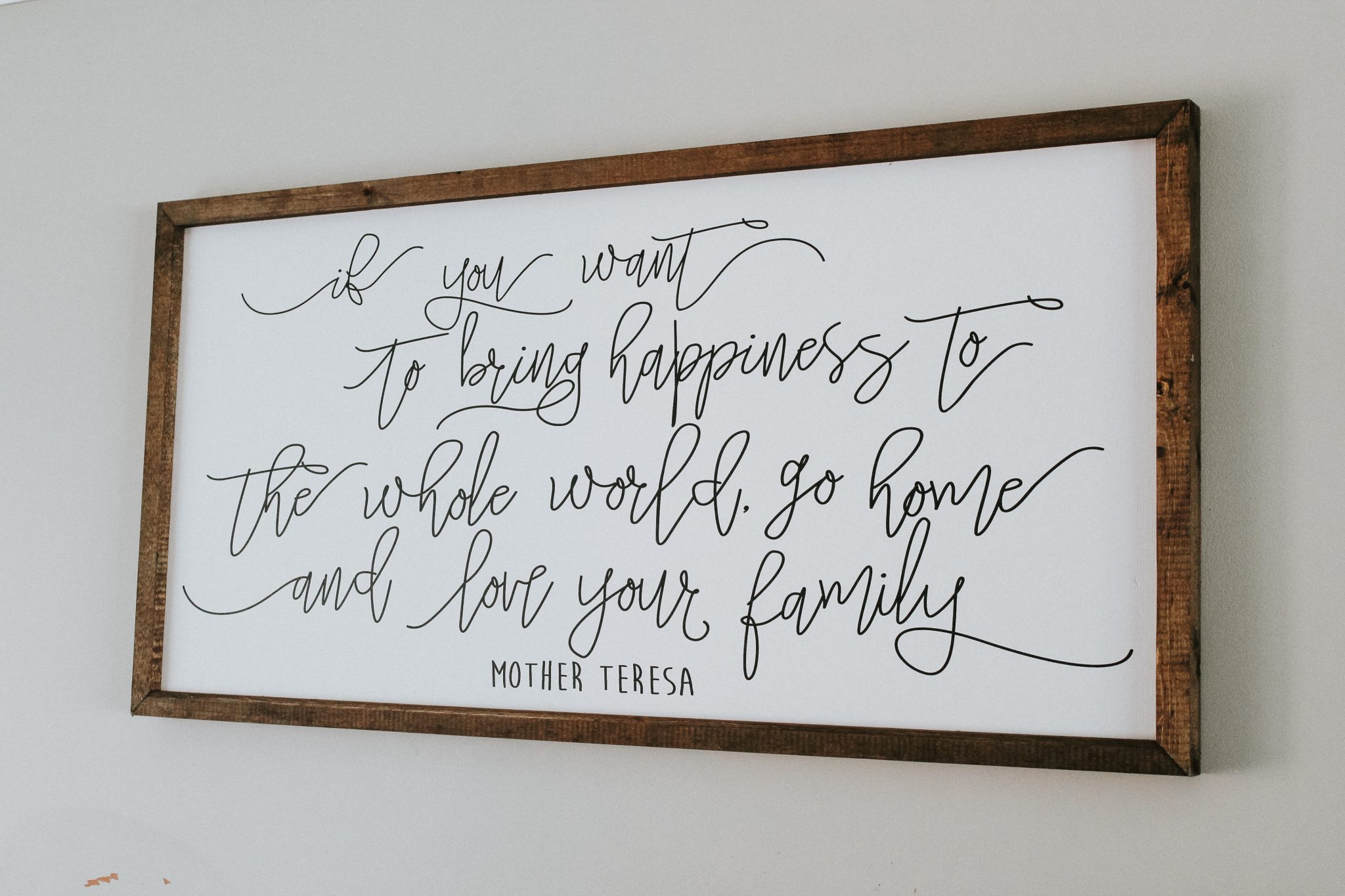 Have you ever thought about adding a little charm to a room in your home with a barn door? If you're on the fence I would definitely recommend that you did! Installation was a breeze, the instructions that came with our door were simple and easy to follow. It did take a bit of extra muscle (thanks hubby and father-in-law) and from start-to-finish the installation was about 2 hours. Hope this helps any of you who are considering a barn door in your home – I just couldn't be happier with our dining room!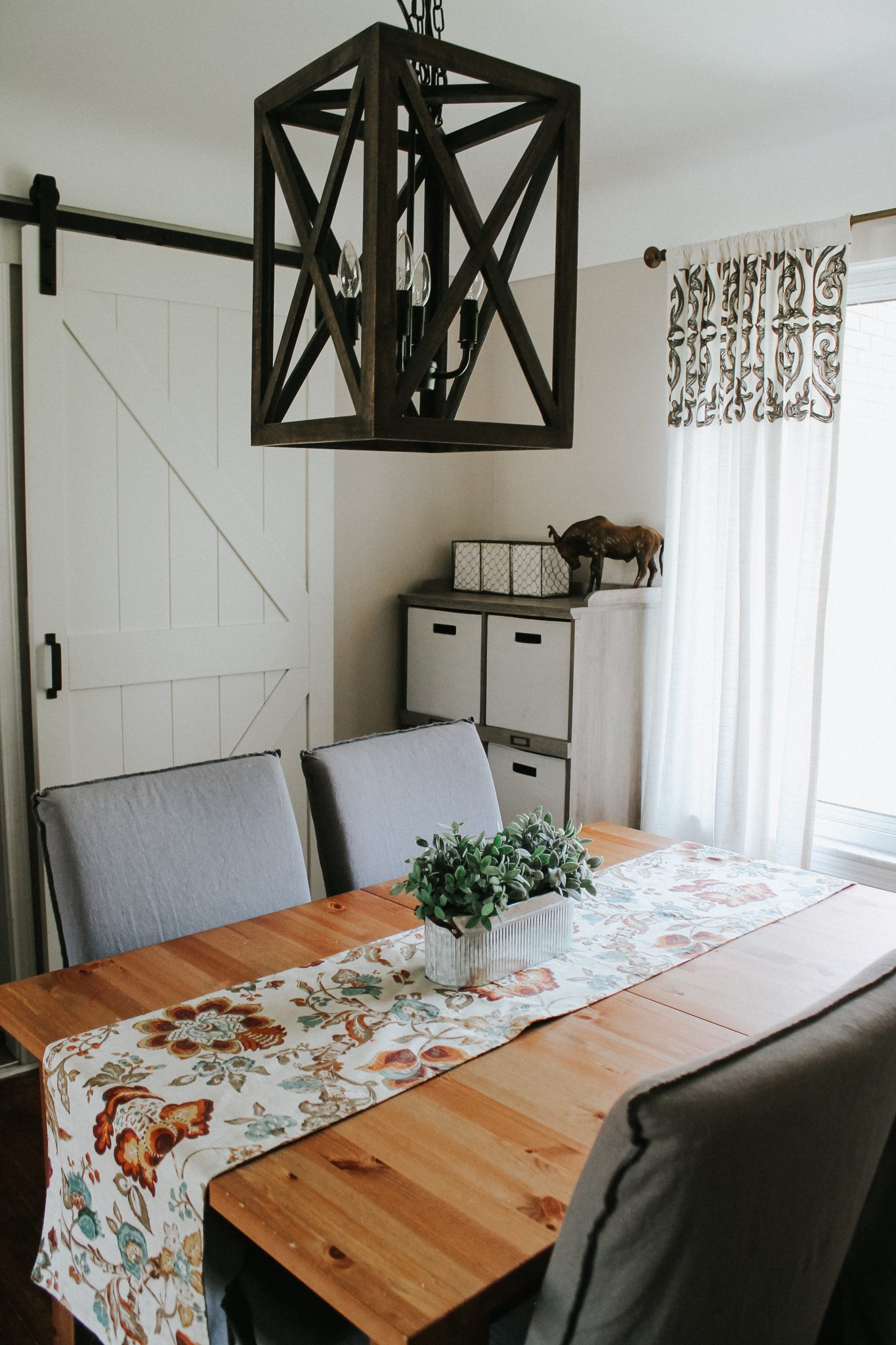 So tell me, would you consider adding a barn door to your home?
Check out Erias Home Designs on Wayfair for more beautifully designed pieces!
Love this post? Pin it for later here: