This is a sponsored post written by me on behalf of BLACK+DECKER for IZEA. All opinions are 100% mine.
Keep scrolling to see our Farmhouse Style Coffee Table Makeover!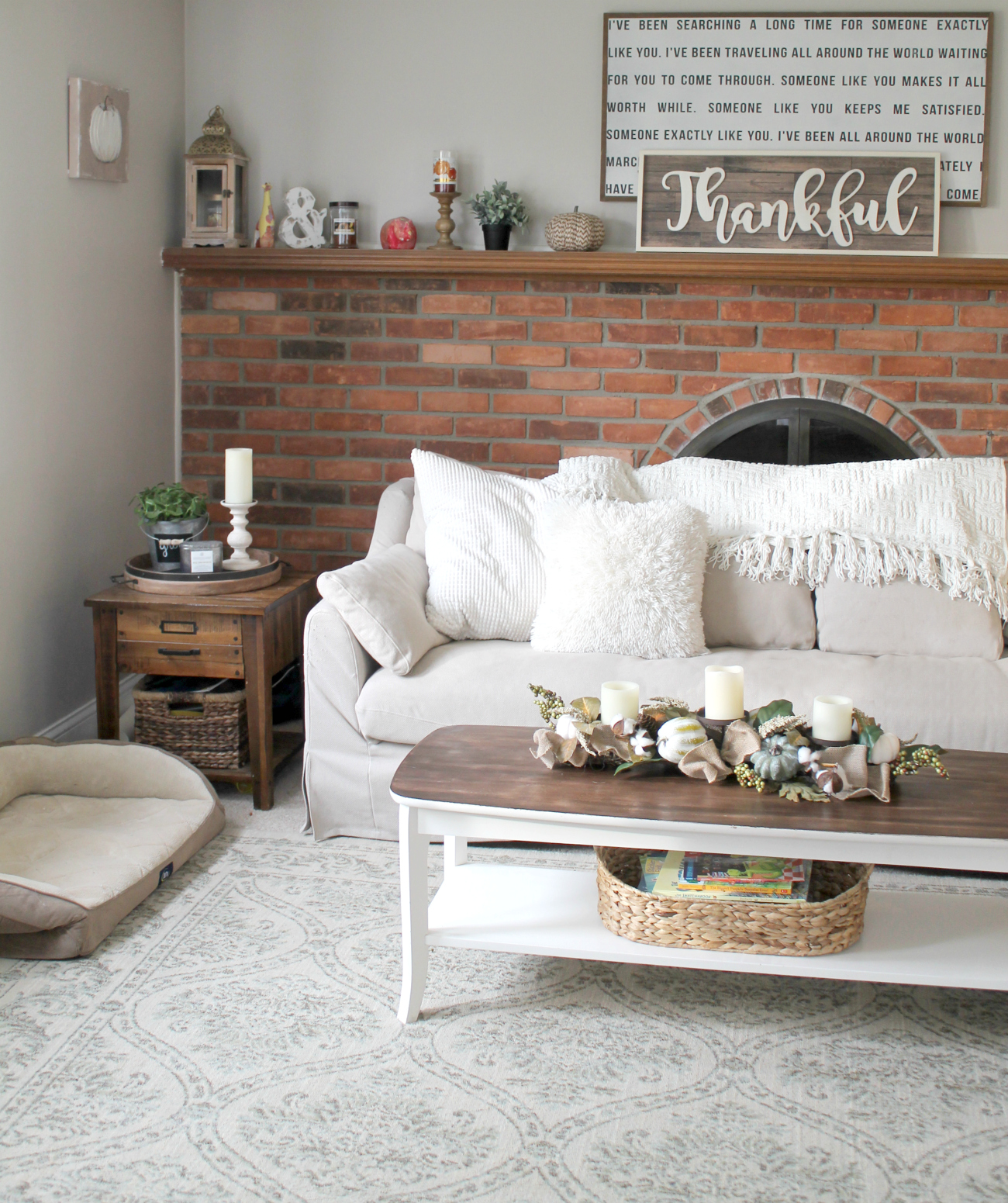 Hello, friends!
Hope you're having a great day so far! I am so excited to share today's post with you, because I am so happy with how my coffee table turned out! First, a little back story – I absolutely love my coffee table but with kiddos and pets it's gotten pretty dinged up and worn out. It needed a little life breathed back into it, and with my GoPak Tools I was able to get the job done!
The GoPak System is a tool kit that can sand, cut, drill, and tackle simple repairs and DIY projects in your home. It uses one battery to power all four tools and can even charge your phone on the go! Being prepared with the right tools can help inspire to fix and create in your home! As soon as we got ours I couldn't wait to get started on our coffee table project!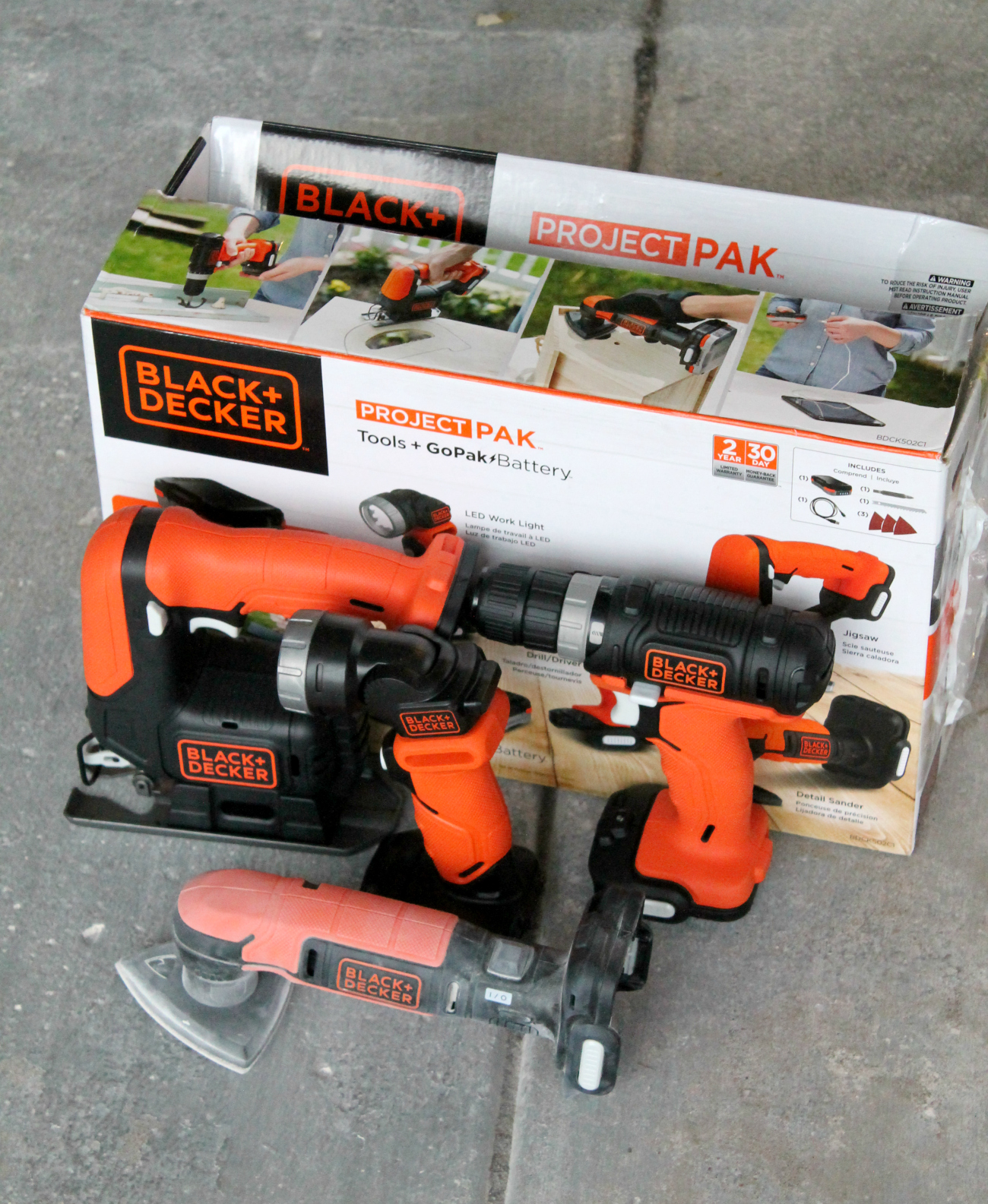 What's In the GoPak System?
Battery:
Features a 2-in-1 GoPak Battery to power your tools and charge your mobile devices. The 2.4 Ah USB output helps to charge phones, tablets, and other USB devices quickly. The battery also has 4 LED lights that tell you how charged the battery is, so there is never any guessing. The battery is lightweight, compact, and perfect for on-the-go, too!
Drill:
The GoPak System drill features an 11-position clutch that helps to prevent the stripping of any screws during your project. This feature also helps you prevent any damage to your materials. There is an LED work light on the drill that helps to illuminate the work surface so you can always see what you're doing.
Jigsaw:
The Jigsaw in the GoPak System features a tool free blade release for quick and simple blade changes. It's also got built-in blade storage for added convenience.
Light:
The light that comes with the GoPak features a 90-degree rotating head so you can access hard to reach angles. It's also really lightweight and perfect to help light the way during any project you're tackling.
For this Project, You'll Need:
Preferred color of stain
Sealing Coat (top coat)
Gloves
Sander (it is a 3.5 in. triangle platen on the sander to easily access corners & tight spaces)
Wood Fill Pencil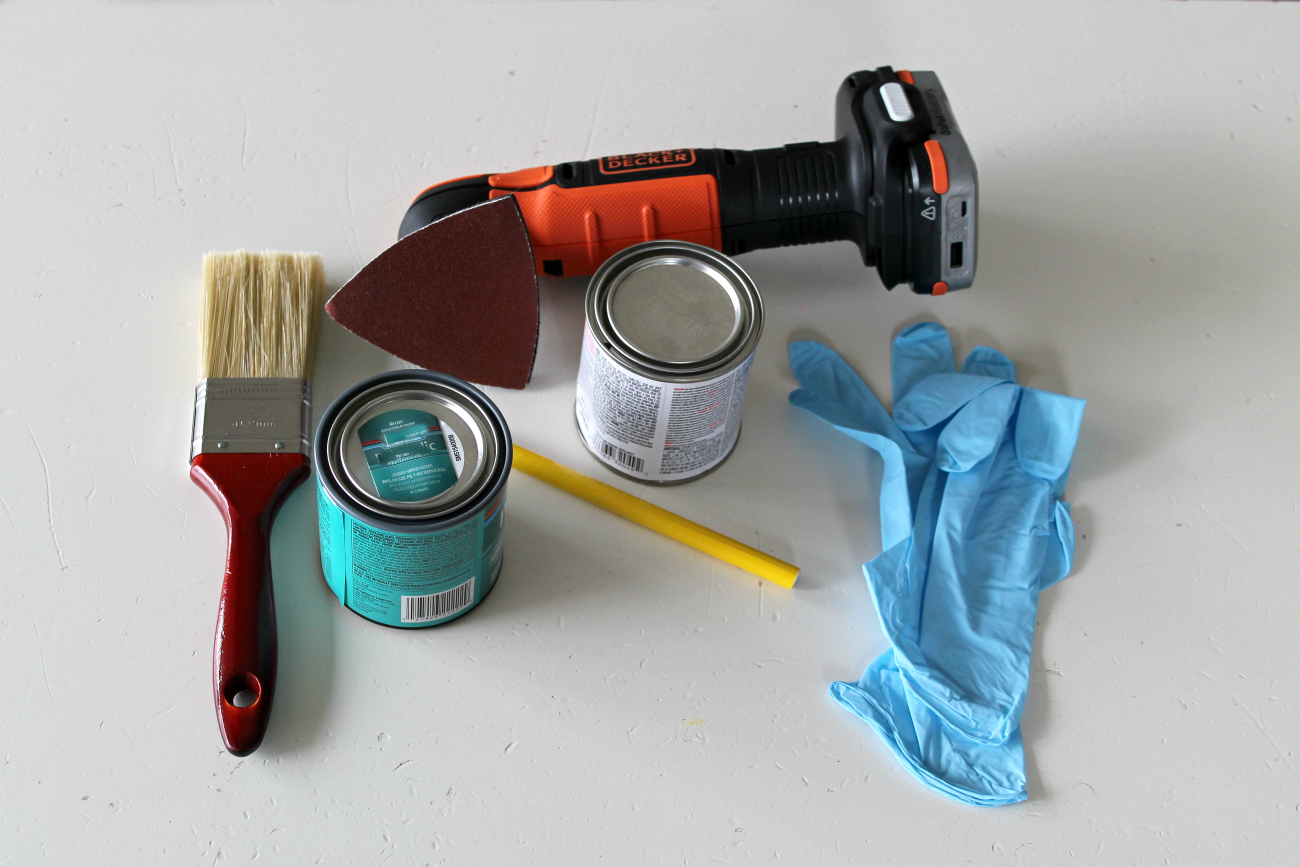 Step One: Using your GoPak Sander, sand down the top of your table. The paint on ours was a thin coat and chippy which made it easier to remove. If you're paint is thicker you might need a product to loosen it up so you can scrape it off before sanding.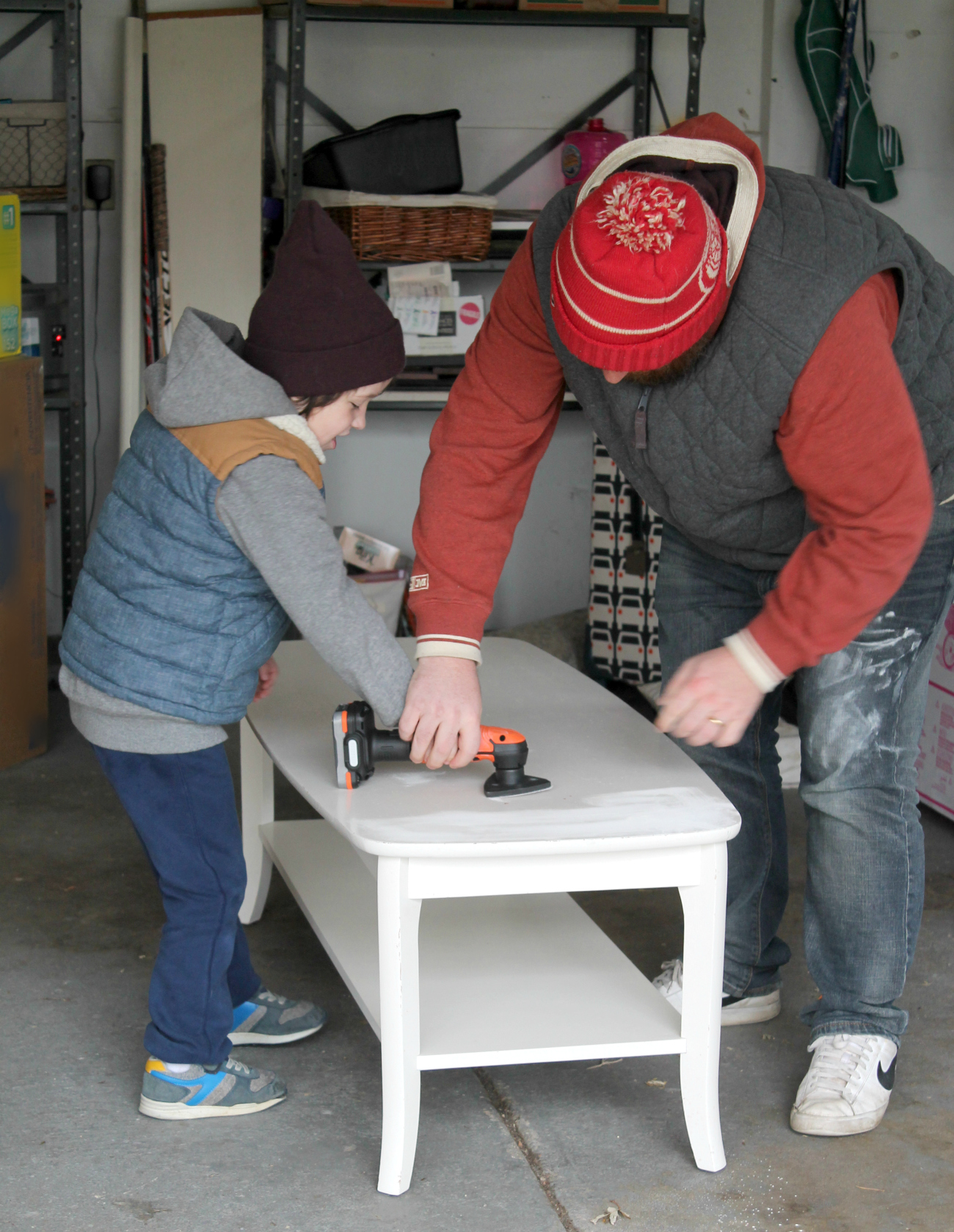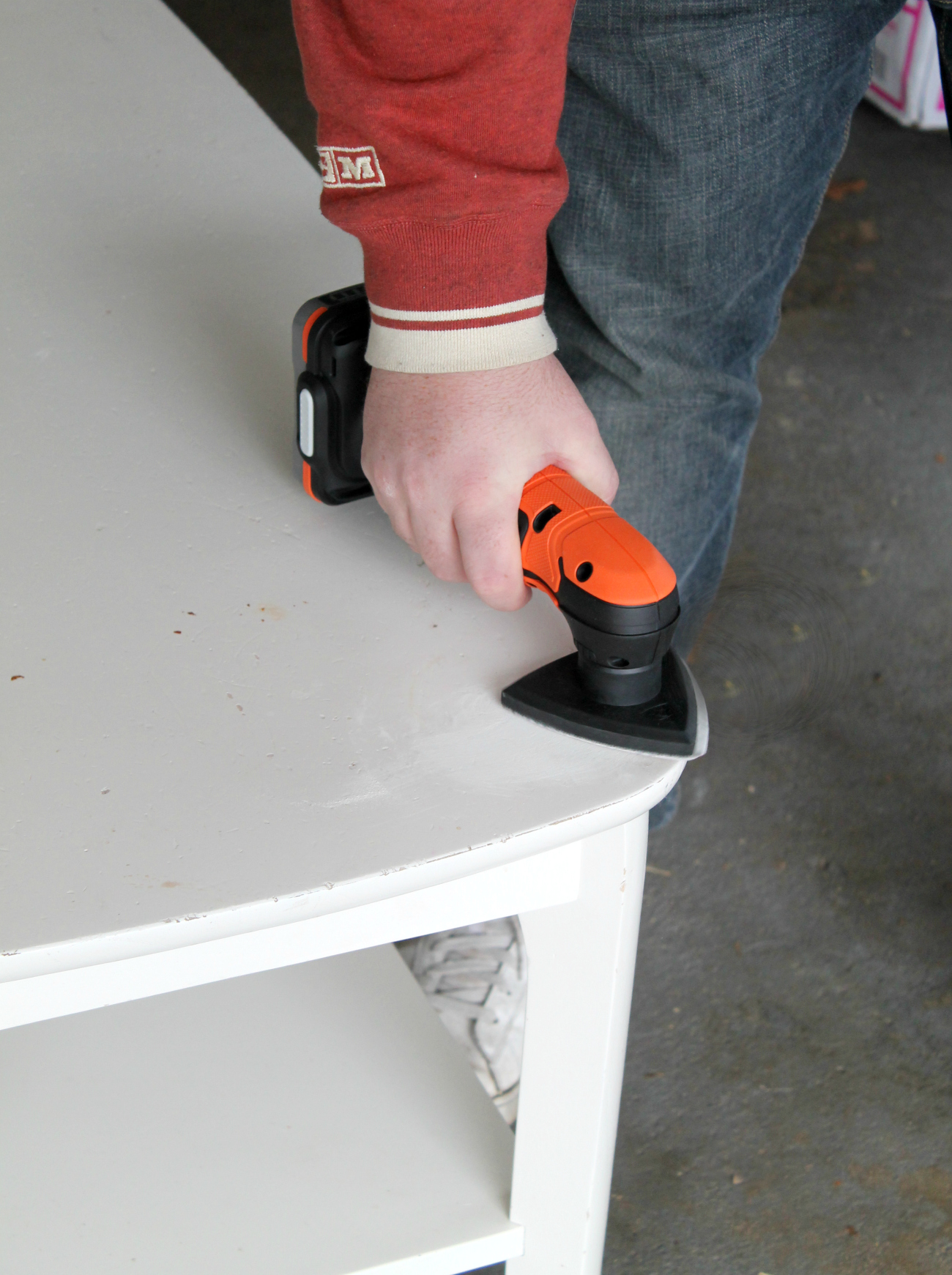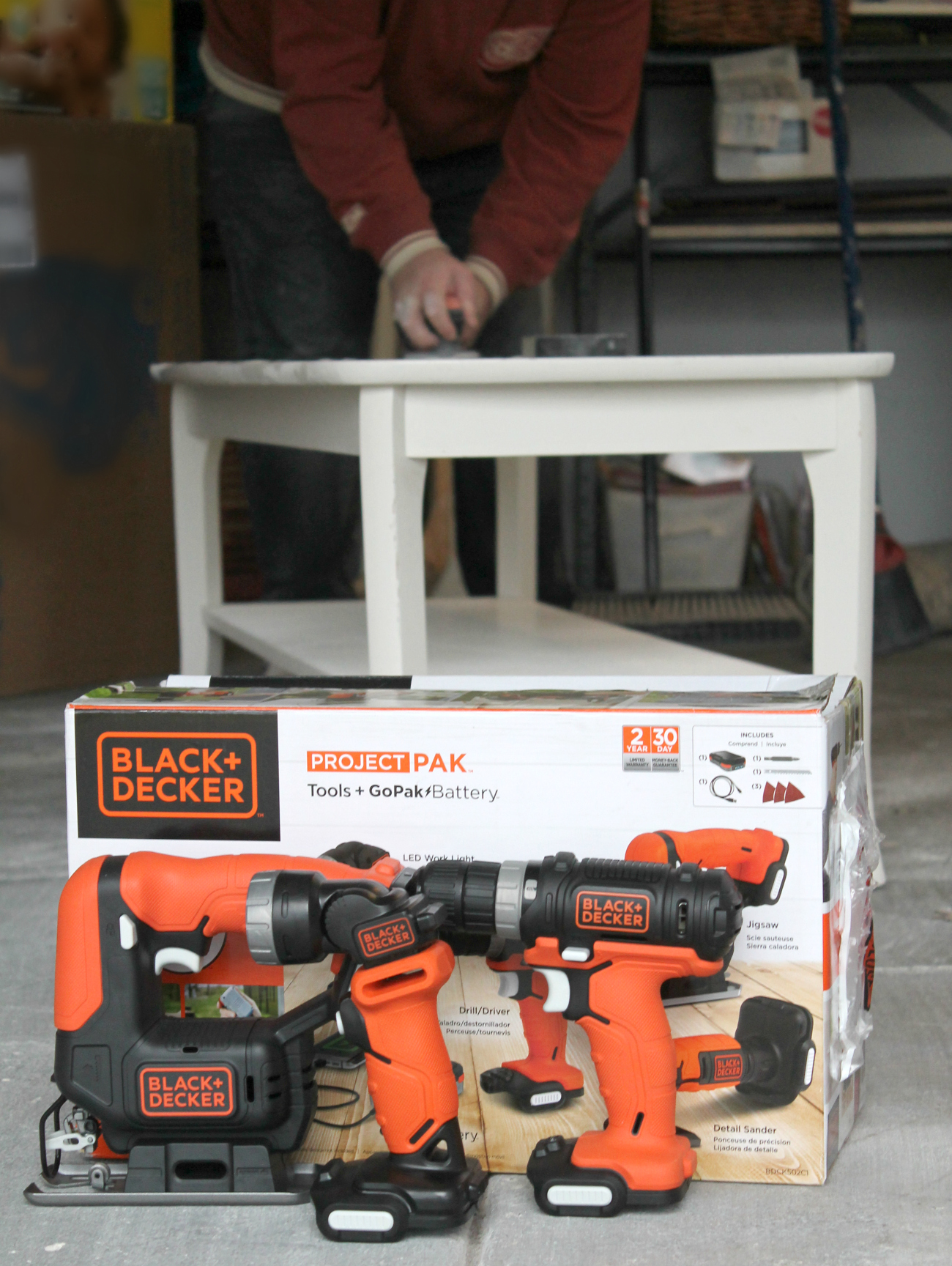 Step Two: Using your wood fill pencil, fill in any dings in your table top. Like I mentioned before, ours was well-loved so there were lots of scrapes and worn spots.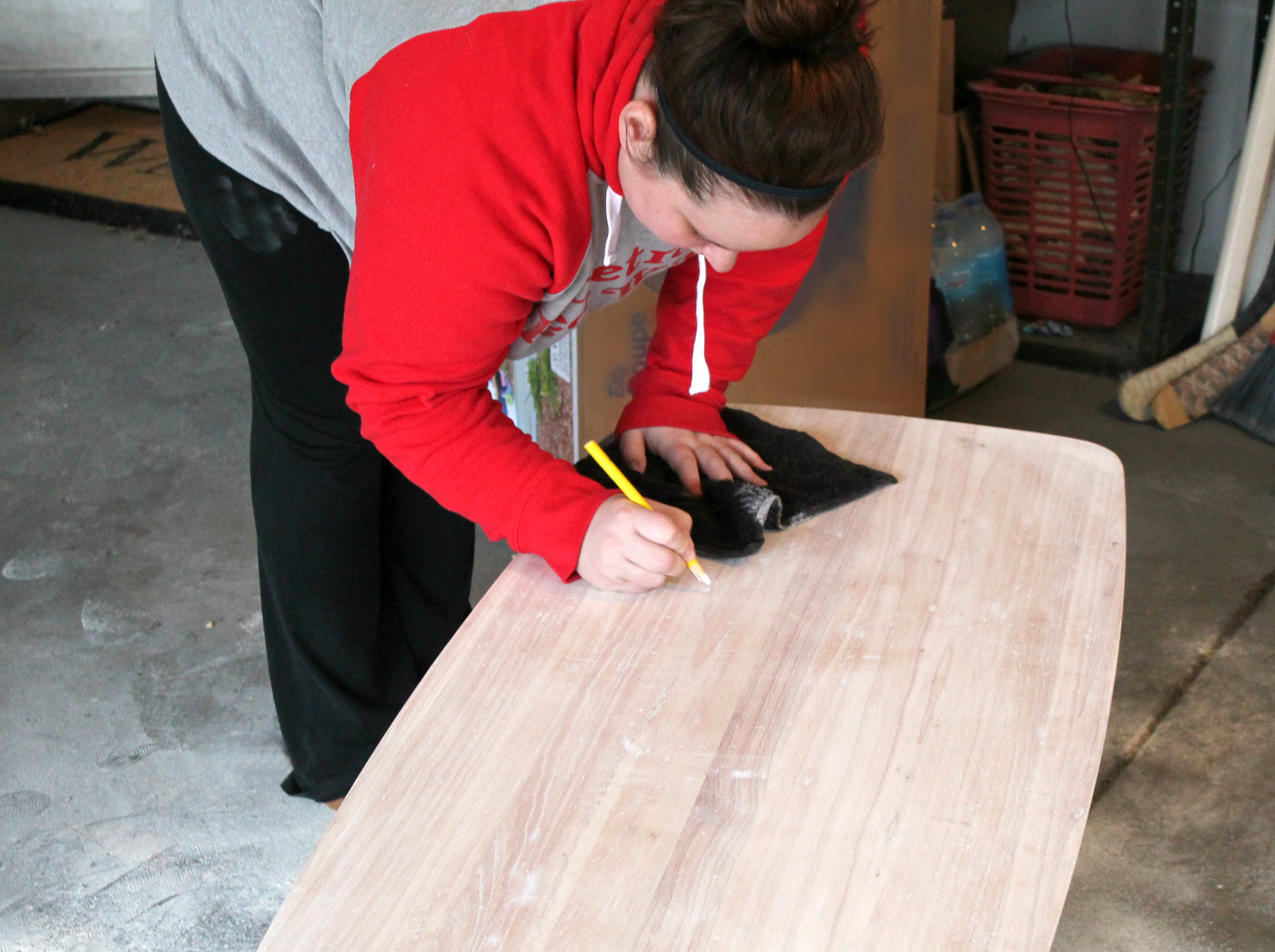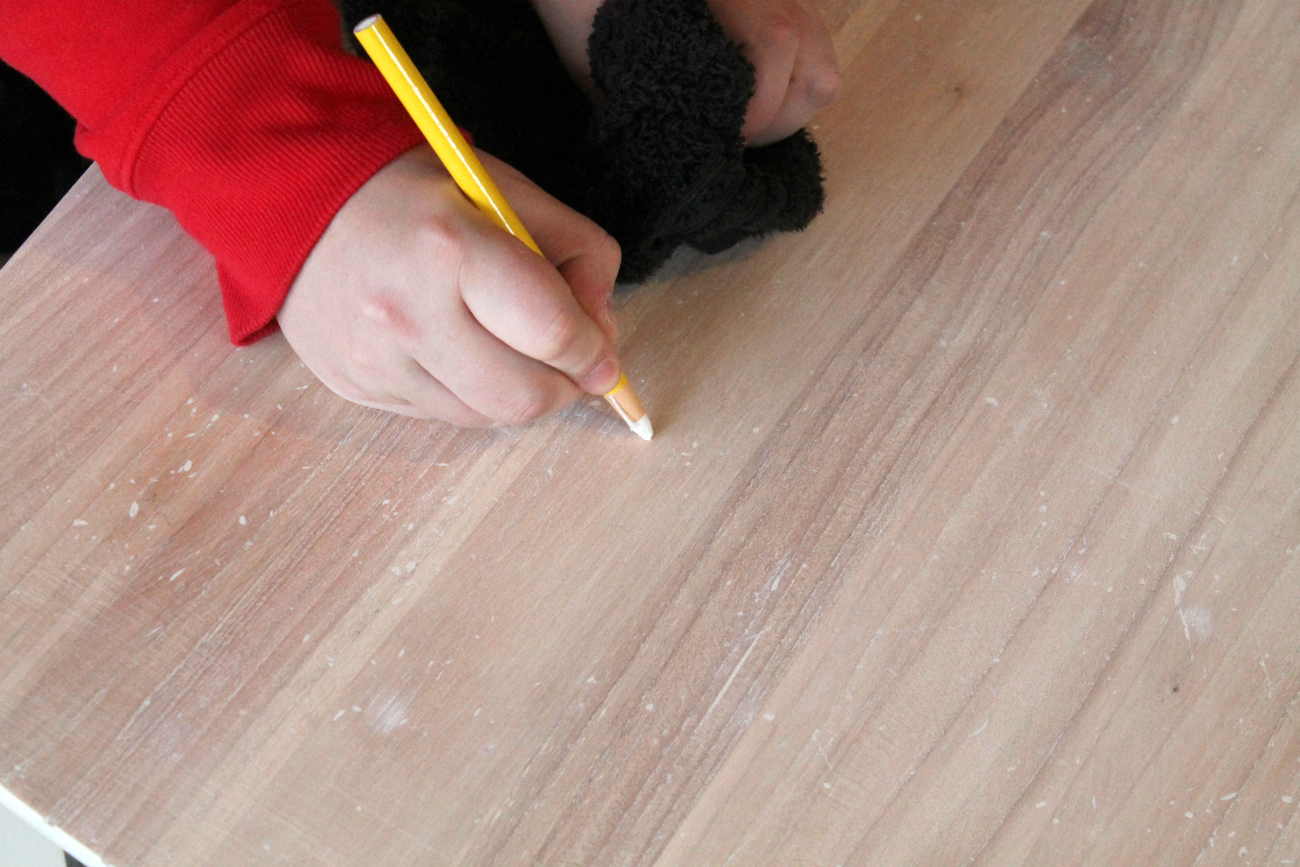 Step Three: Using your preferred color of stain, begin to stain your table. I used one coat and instead of letting the stain sink in after an hour, I wiped it down with a dry rag after about 45 minutes to give it more of a weathered and antique look.
Step Four: Once your stain is dried, add your top coat and let dry for 2-3 hours.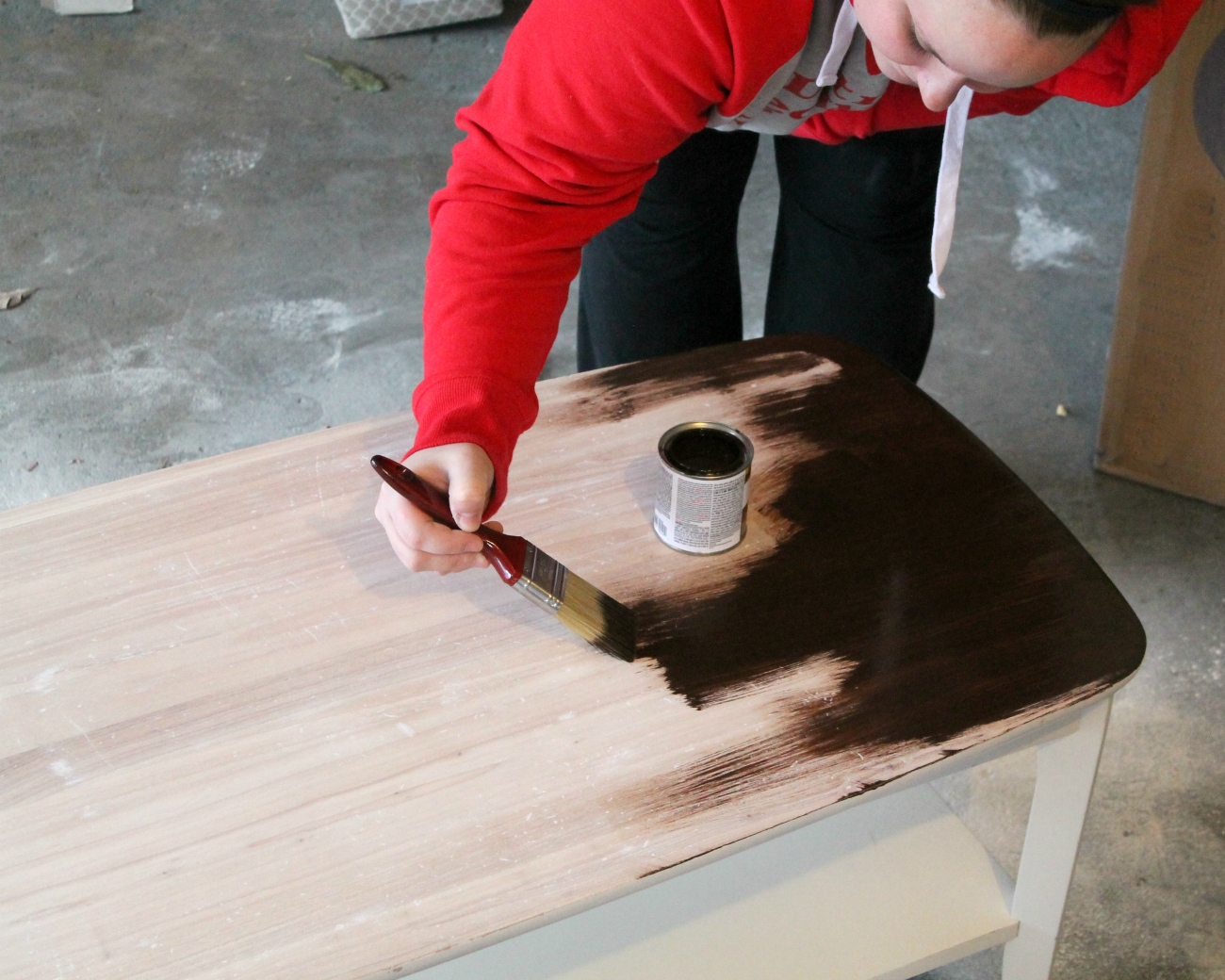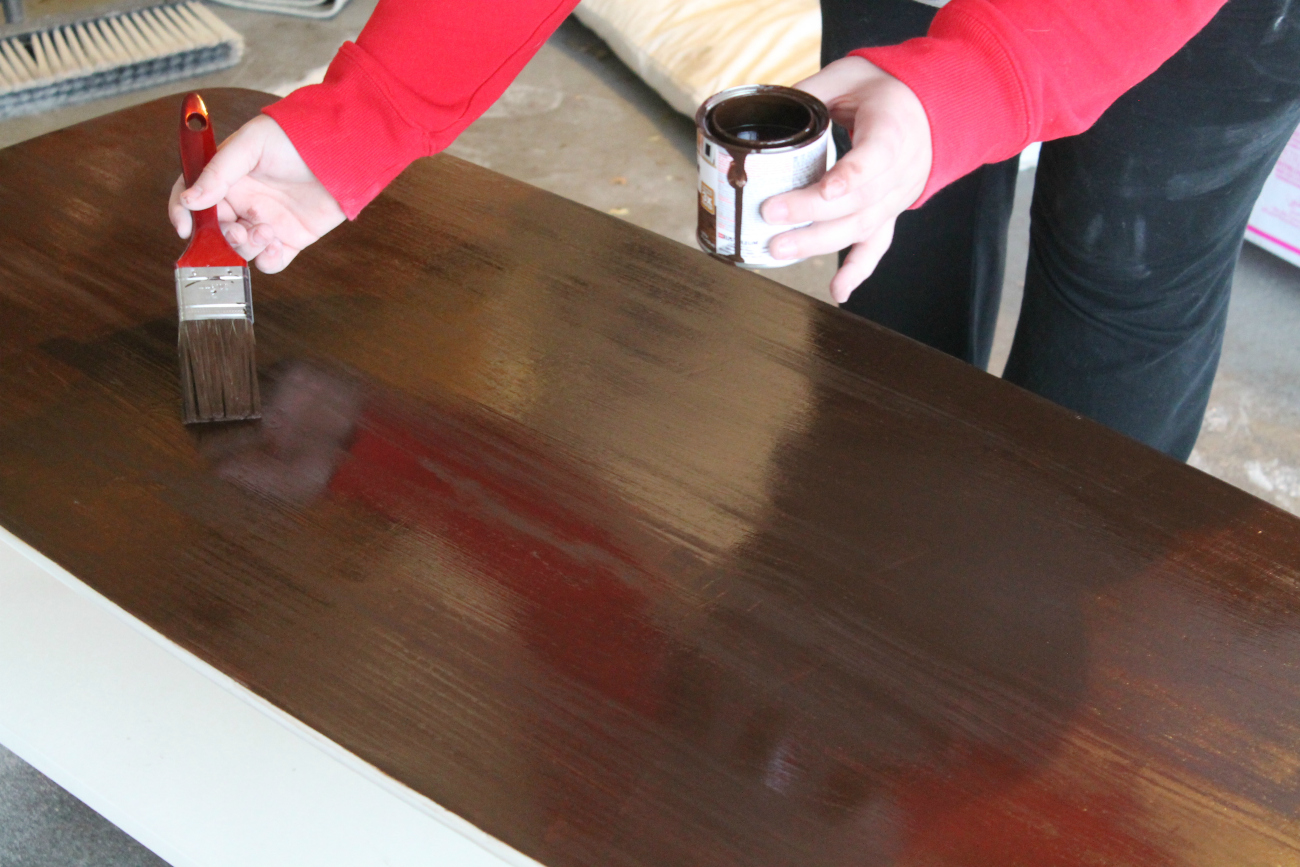 Step Five: Enjoy!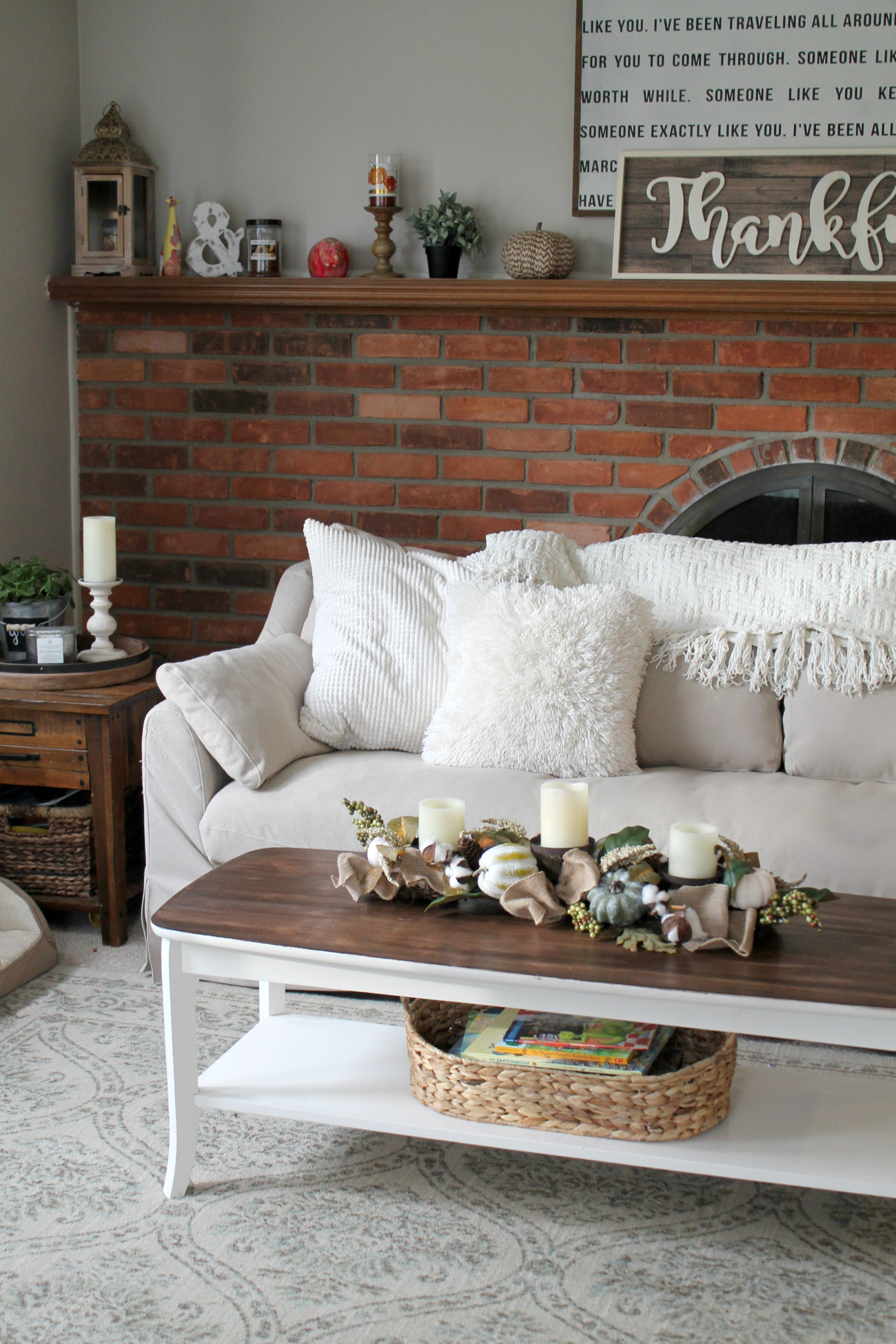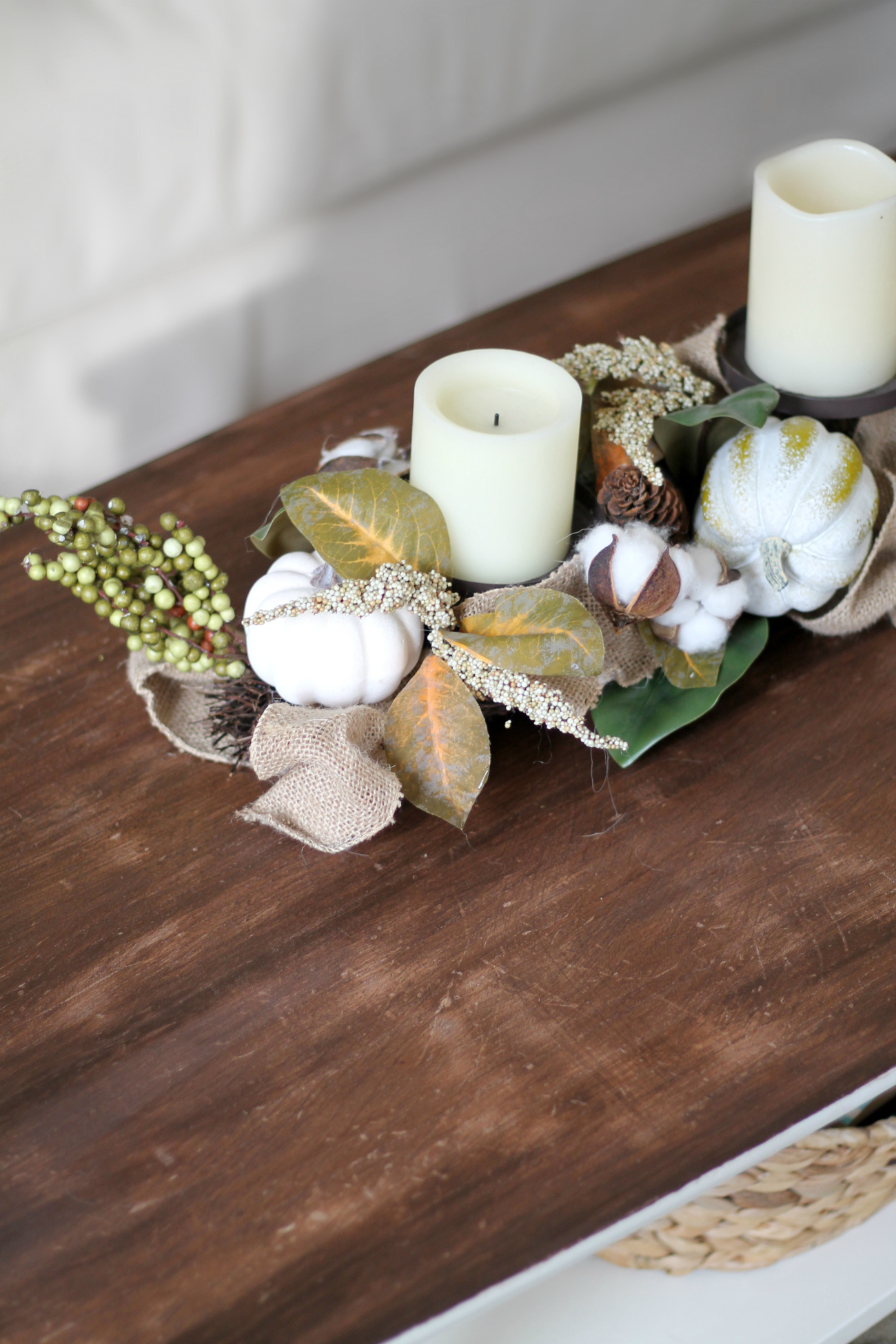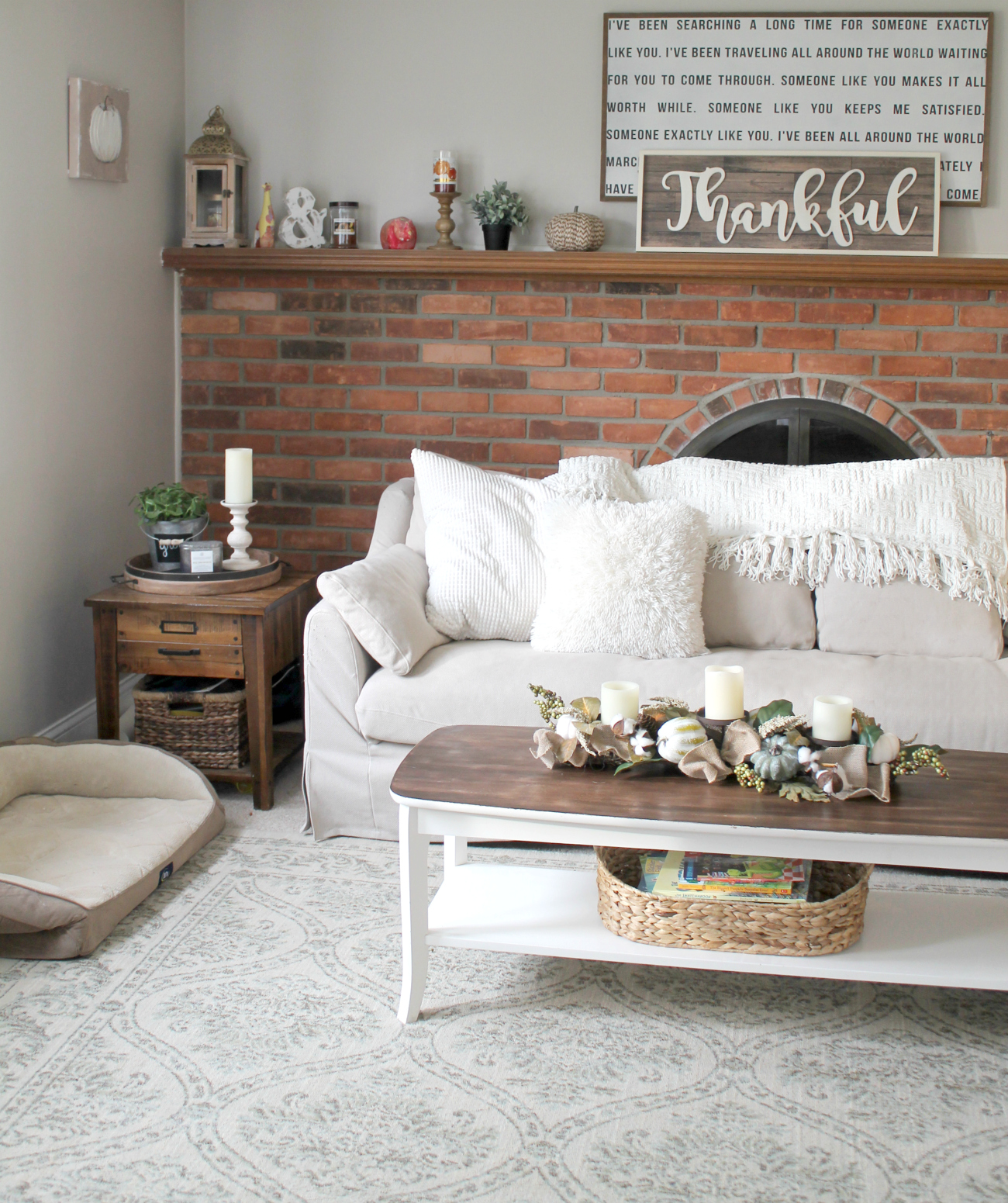 What do you think? It turned out great, didn't it? I absolutely love how it looks back in our living room and I really think it helps warm up the space. The contrast of the dark brown stain against the white table really makes it pop – I'm just so pleased with how it looks now and I wish I would have done this sooner! The GoPak tools really inspired me, and I can't wait to use them on other projects around our house. Want to pick up the GoPak Tools? Here's Where to Buy them.
GIVEAWAY: BLACK+DECKER GoPak $500 Giveaway
    Love this post? Pin it for later here: