This post contains affiliate links, thank you for helping support this blog! Keep scrolling for our Easy DIY Framed Chalkboard Wall tutorial!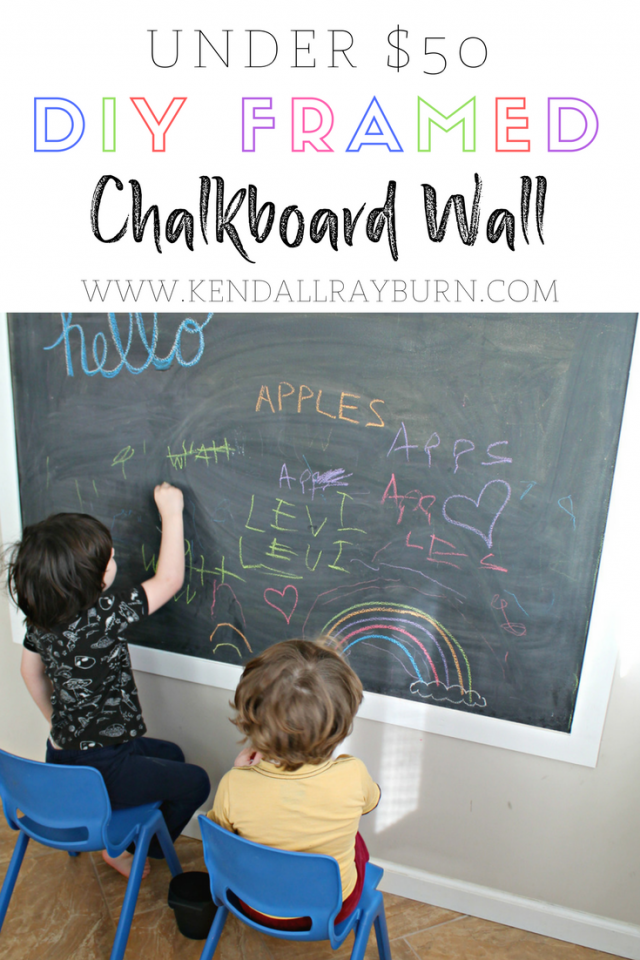 Hello, friends!
Hope you're having a great start to your week! Today's post is one that I am really excited about because the end result has really transformed a space that wasn't being used in our home. For months my husband William and I thought about what we could do with this space, and finally we landed on the idea of created a DIY Framed Chalkboard Wall for the kids!
DIY Framed Chalkboard Wall
the space before: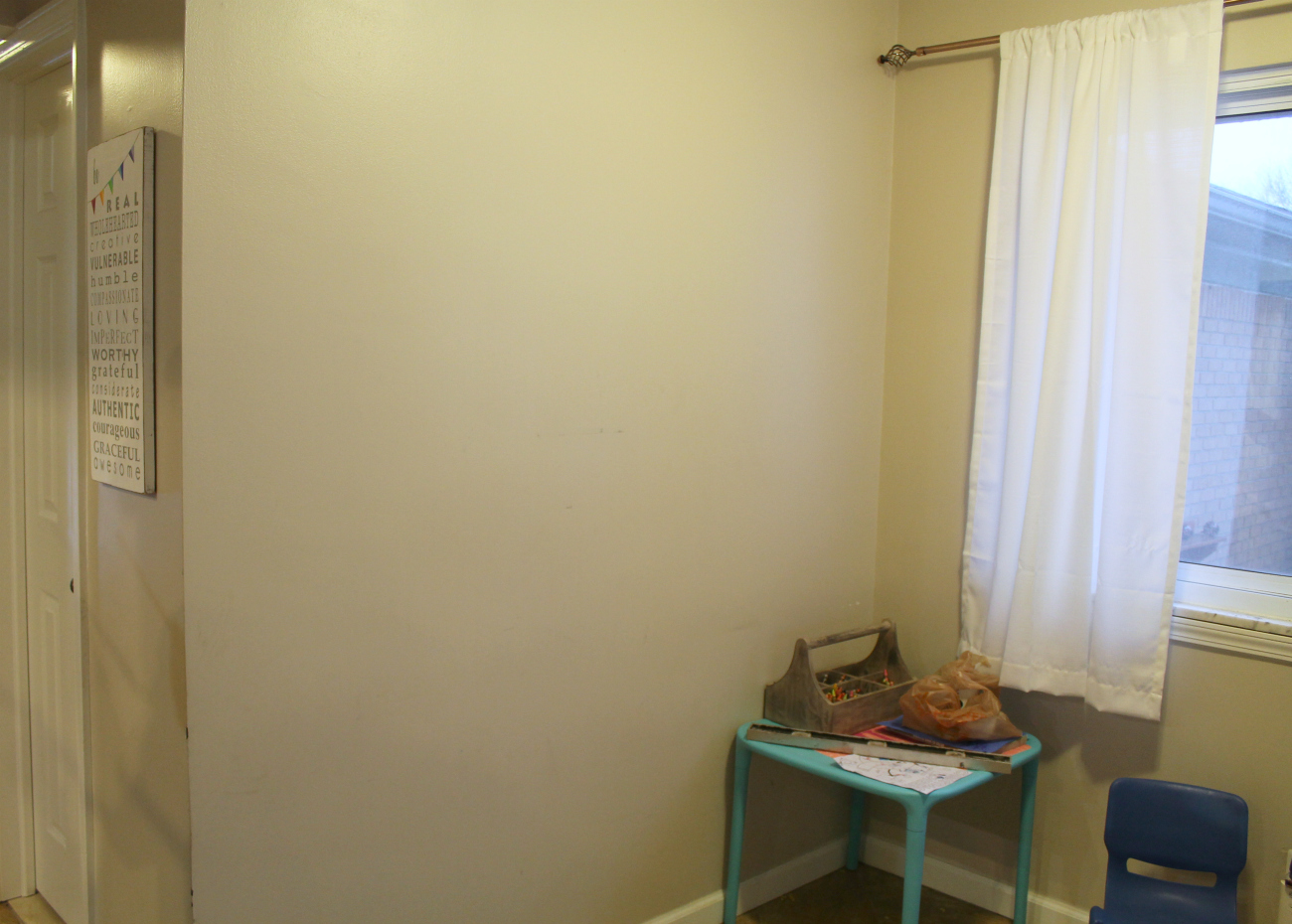 The wall is large, which gave us plenty of room to create a perfectly-sized 3×5 chalkboard wall. I knew whatever size we did, it had to be large enough for both boys to be able to utilize the board at the same time.
Tip: Before starting this project, scan the items needed below and gather what you already have. We were able to re-use paint brushes, rollers, and even some white trim paint we had in the basement. This definitely helped us to cut some costs! Also, ask family and friends if they have extra items you could use, too!
What you'll need:
Painters Tape – you can pick up painters tape inexpensively on Amazon here!
Paint Brush – if you don't already have a paint brush, roller, and tray – I'd recommend going to your local hardware store and buying a paint kit! You can usually pick these up for under $10!
Paint Roller
Paint Tray
Black Chalkboard Paint
White + Color Chalk – this pack is under $5!
Trim (we chose an untreated 1/4 inch pine trim so we could cut costs)
Finishing Nails
Hammer
Stud Finder
Pencil
Steps:
Gather all of your supplies
Using painters tape, measure out and outline your chalkboard area.
Using a paint brush and the chalkboard paint, paint the inside of your taped out area.
Once dry, add a second coat using a roller brush.
Let dry overnight
Now it's time to season your chalkboard, using a piece of white chalk, cover the entire board and then wipe off using a dry towel or old tee shirt.
Once your board is ready, begin to frame your chalkboard. Use your stud finder to locate studs, and aim to line your finishing nails up with them for added support.
We used flat cut pieces so we didn't have to mess with lining up the corners etc. This made it very easy to simply nail up our boards using finishing nails right where the painters tape used to be.
After the frame was up, I re-taped the area and used some extra paint we had in the house to paint the trim white. I did about three coats so it was as bright white as possible.
Tip: If you have kiddos, paint at night when they're sleeping so you don't run the risk of smudges or fingerprints.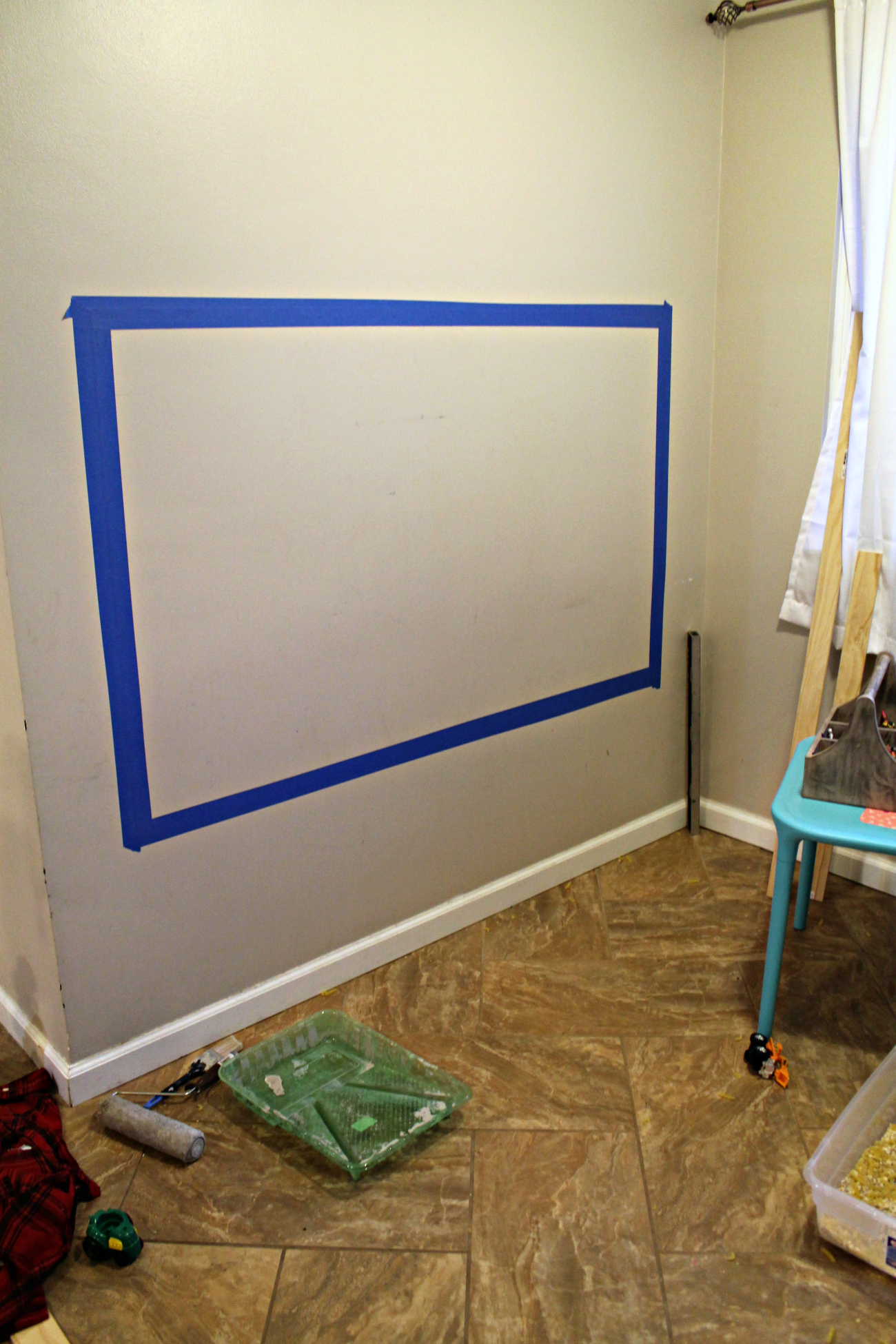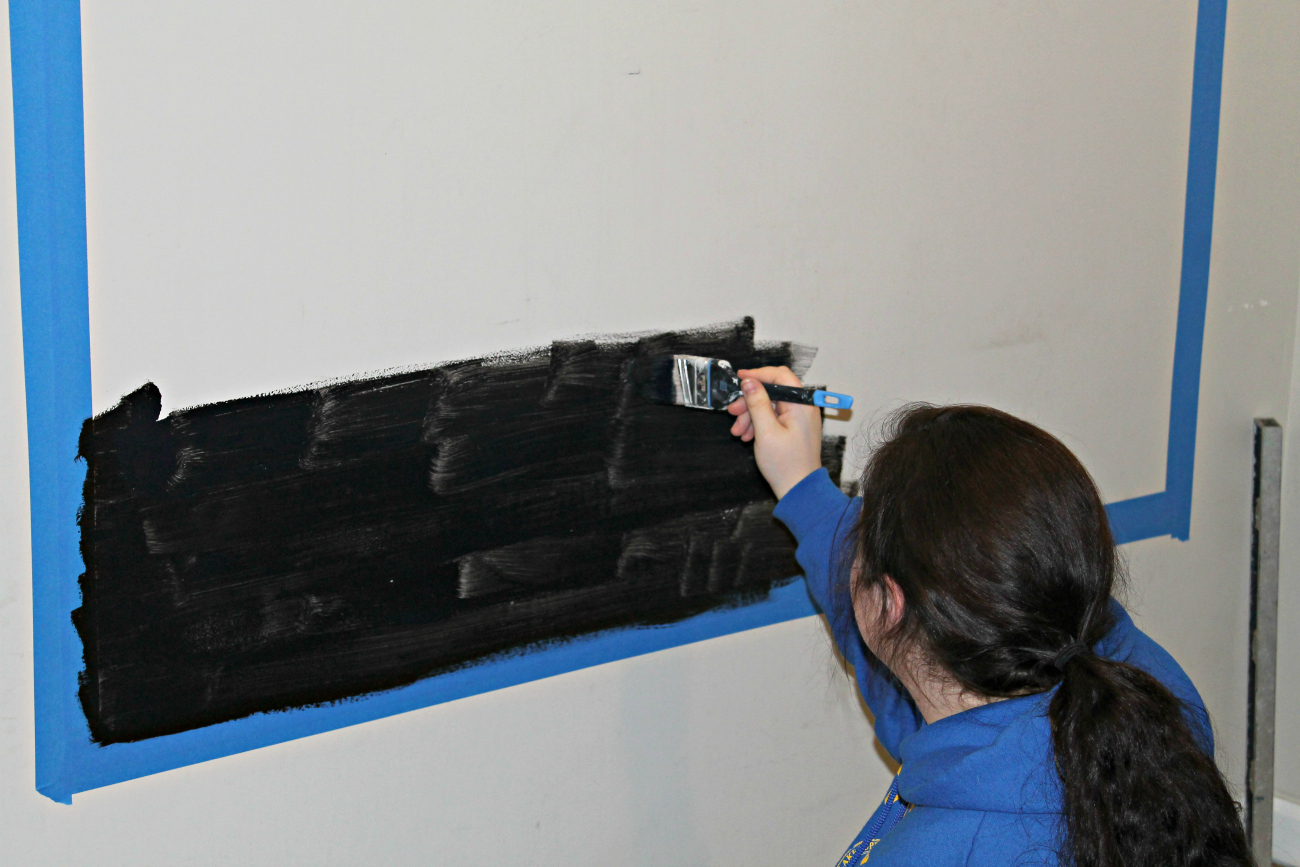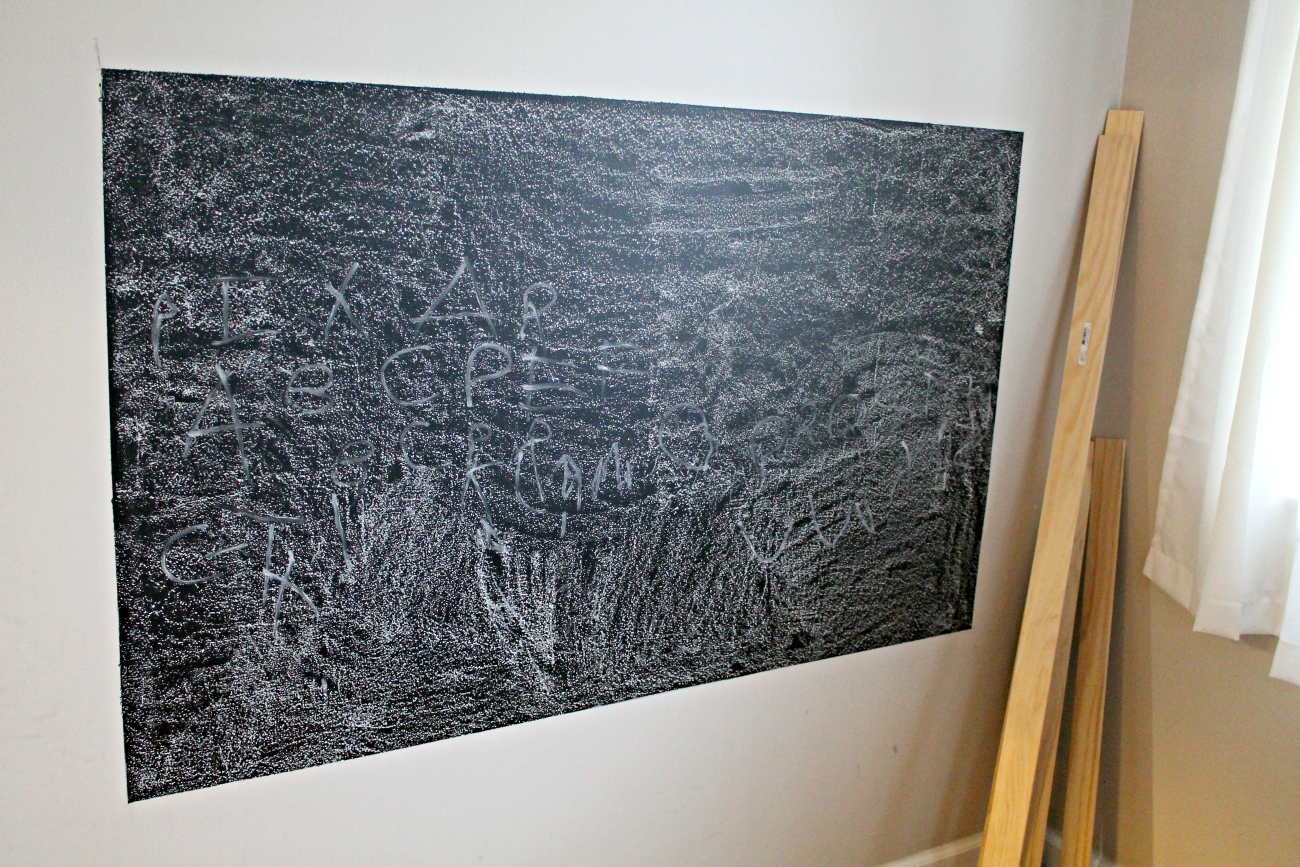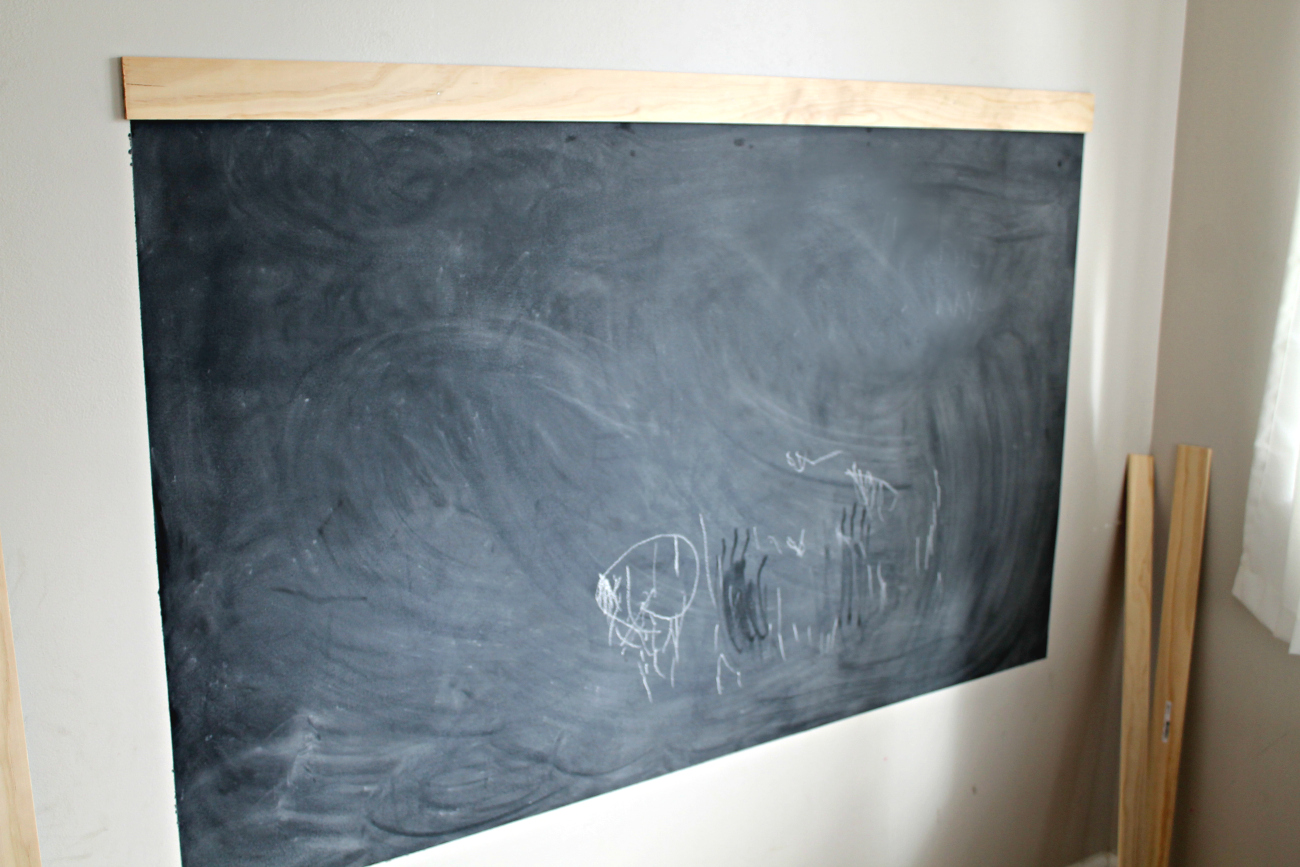 Tip: The hardware store has a variety of trim sizes, colors, and types of wood. Personalize this project by finding the one that fits your style and budget.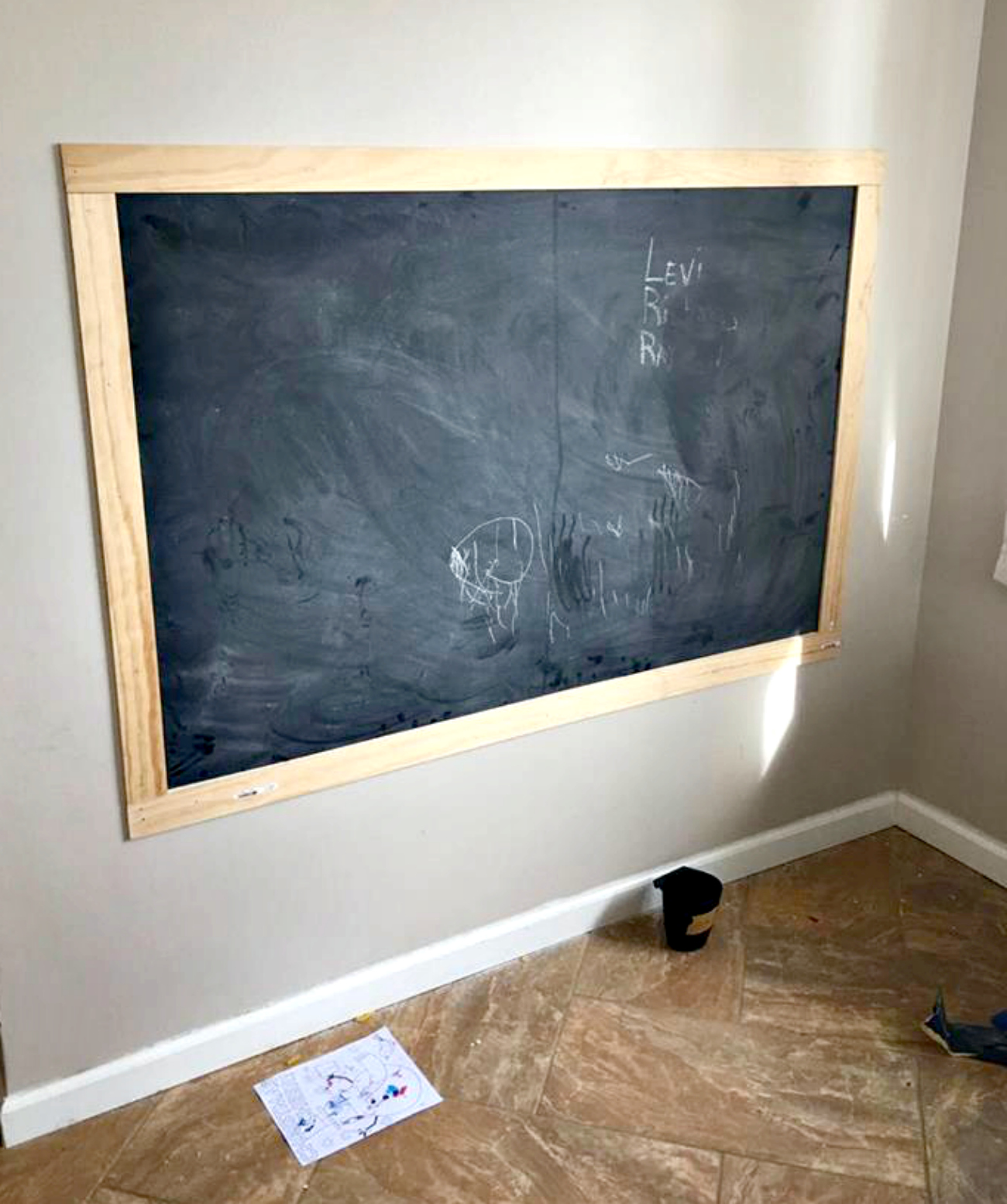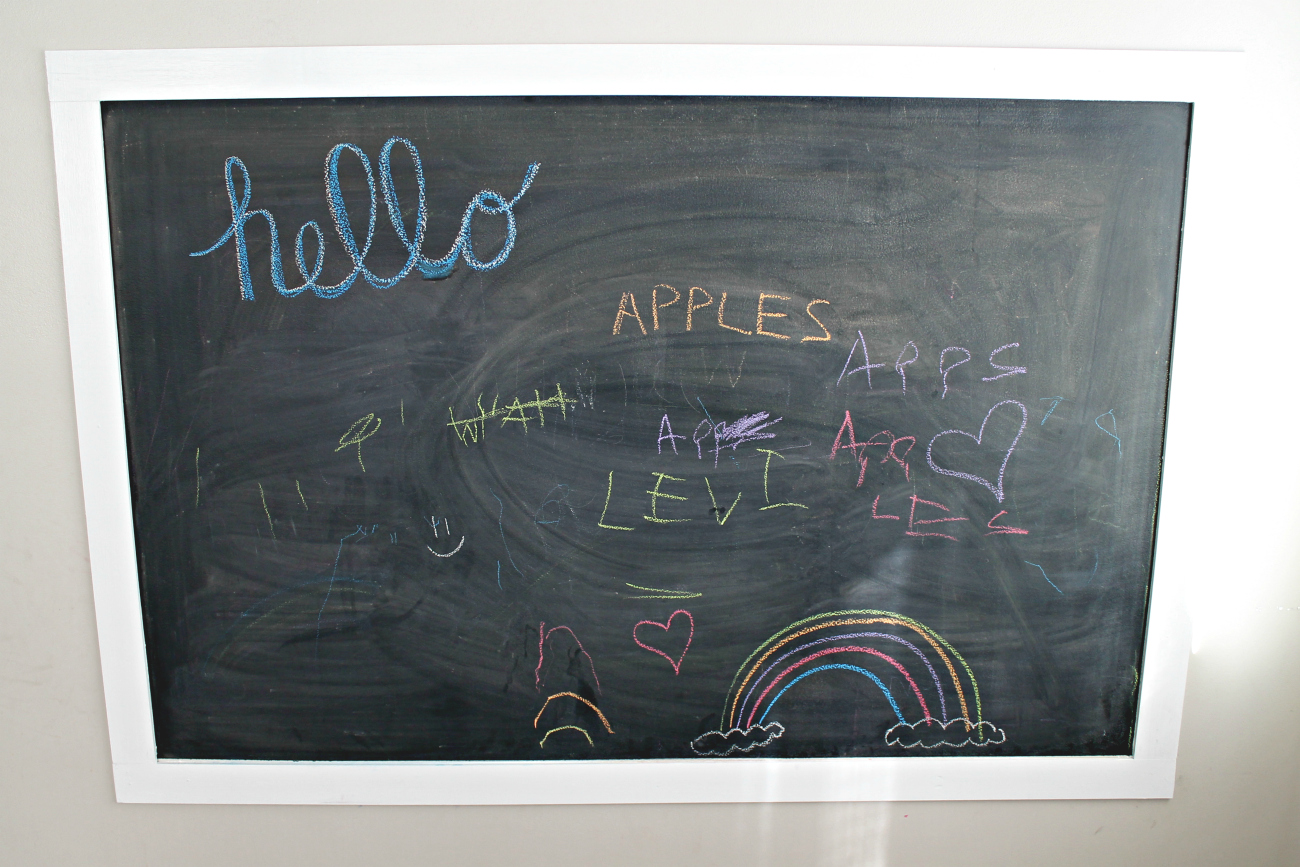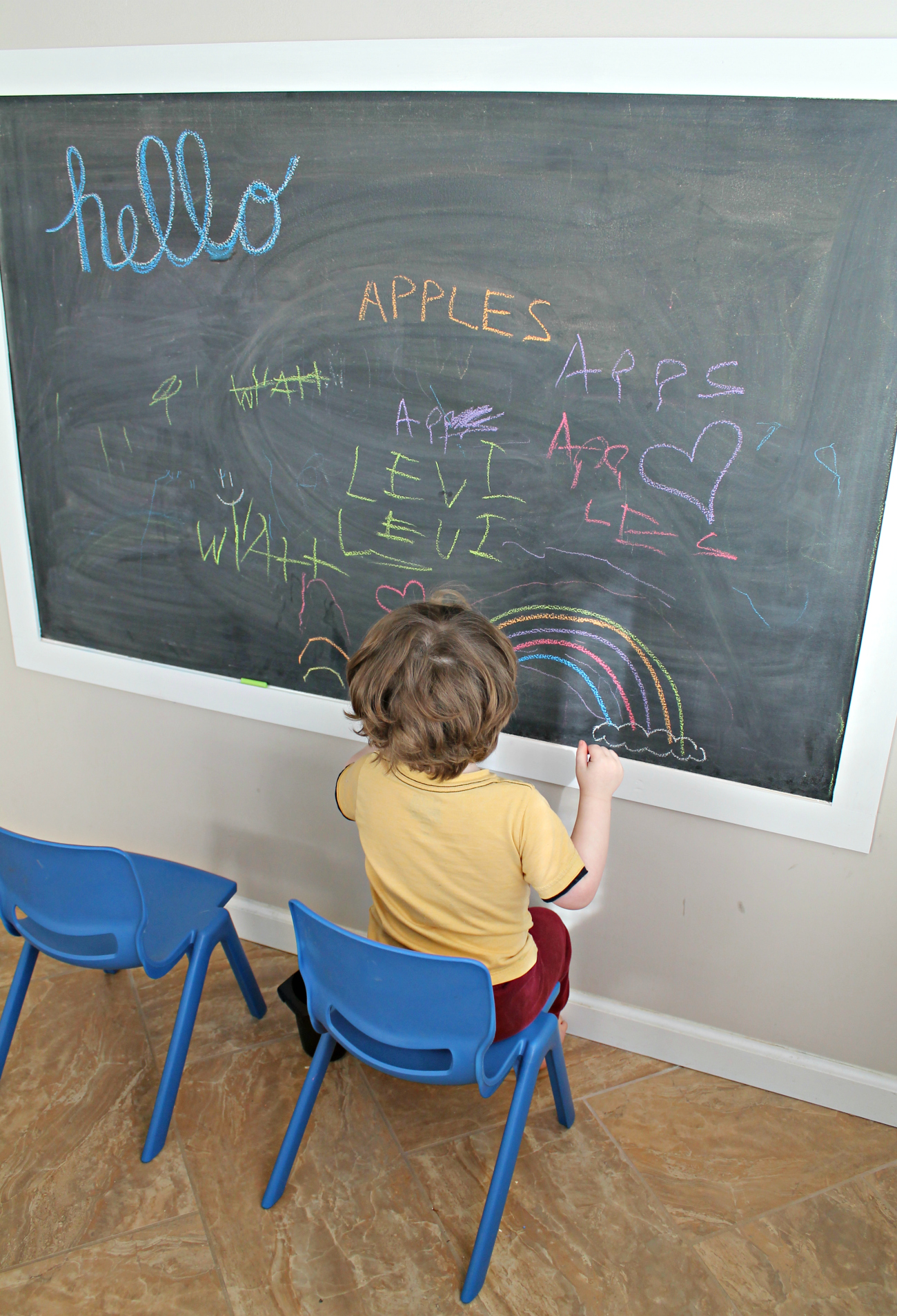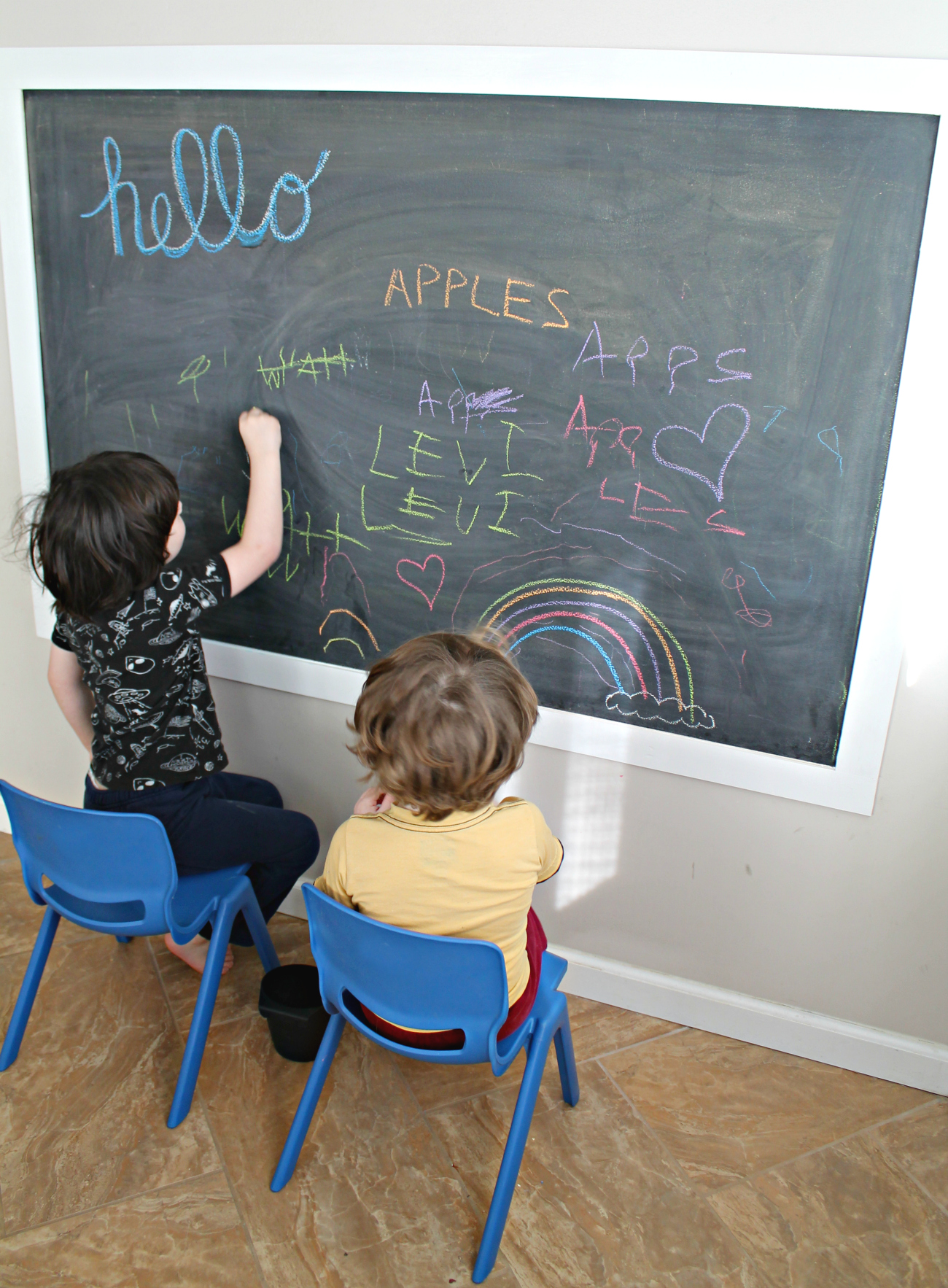 The chalkboard came out beautifully and the boys absolutely LOVE it! Wyatt has been practicing his handwriting on it, and Levi has been practicing drawing shapes and letters! Seeing how much fun they're having on this simple weekend project makes me so happy!
Would YOU create a chalkboard wall in your home?
Love this post? Pin it for later here: