Kendall Rayburn Blog is a participant in the Amazon Services LLC Associates Program, an affiliate advertising program designed to provide a means for sites to earn advertising fees by advertising and linking to Amazon.com.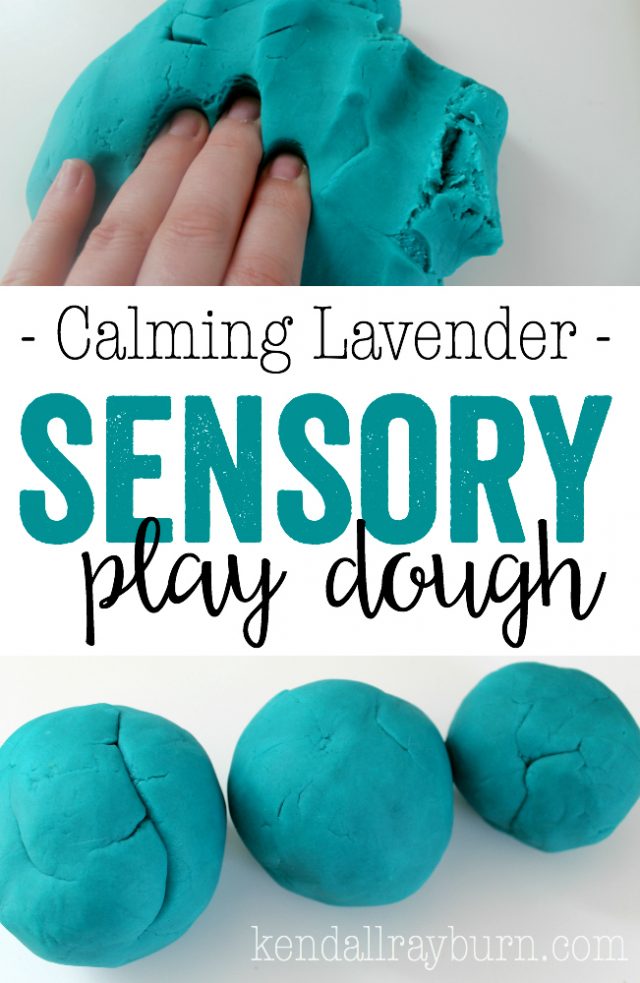 Hi, friends!
Hope you're having an excellent day so far! Today I wanted to pop in to share one of our favorite at home Play Dough recipes! This one is easy, and it incorporates the soothing smell of lavender so it's a great calming tool! I don't know about you, but sometimes my kiddos have a hard time winding down after a busy day, I've found that lavender is a great tool to help them relax and unwind, and they've really been into using play dough lately, so I put the two together and created a calming play dough that you can make at home! Back in 2013 I shared Soothing Lavender and Chamomile Play Dough (man, 2013 seems like SO long ago now), so if you want a blast from the past – check out that post too! 🙂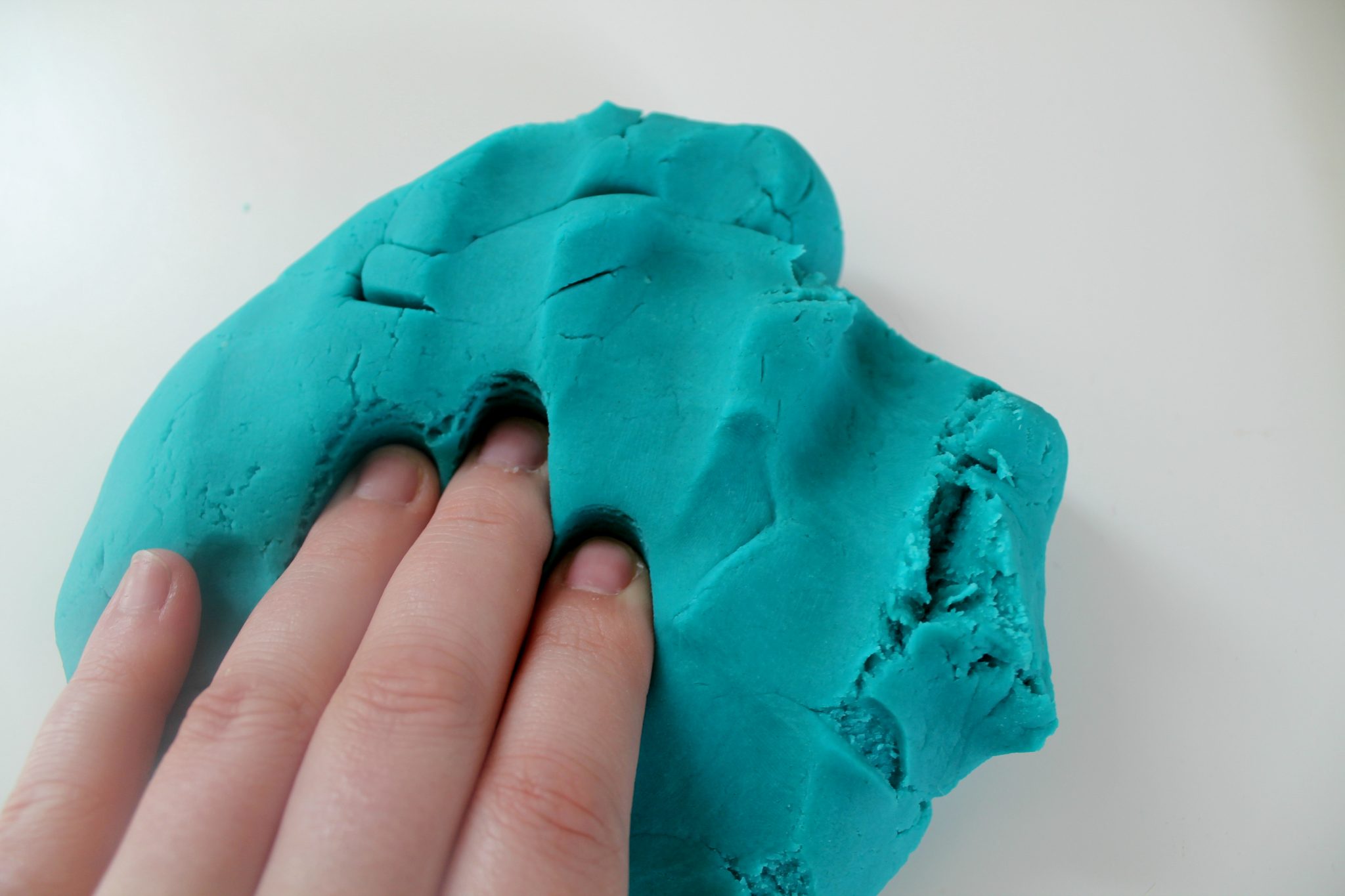 You'll Need:
– 4 Cups of flour
– 3 TBS Alum (you can grab it on amazon here)
– 3/4 Cups Salt
– 6 TBS Vegetable Oil
– Three Cups Water
– 1 Cup Baby Lotion (we used this kind)
– 40 Drops Food Coloring (we used blue)
– 15 drops Lavender Essential Oil (We order ours from here)
Directions
Mix all ingredients in a large bowl
Pour into a large pot
Heat on Medium and stir until mixture hardens – when it gets a rough dough-like consistency, remove from heat.
Let cool completely
Knead well
Store in an air-tight container (These Ziplock bags work great, too)
And because I'm a visual learner and love to see "in the process" photos, here are some to guide you! I apologize for the photo quality of these, I made this after the boys had gone to bed – so the lighting isn't great. But, I wanted to give you an idea of the consistency you're aiming for 😉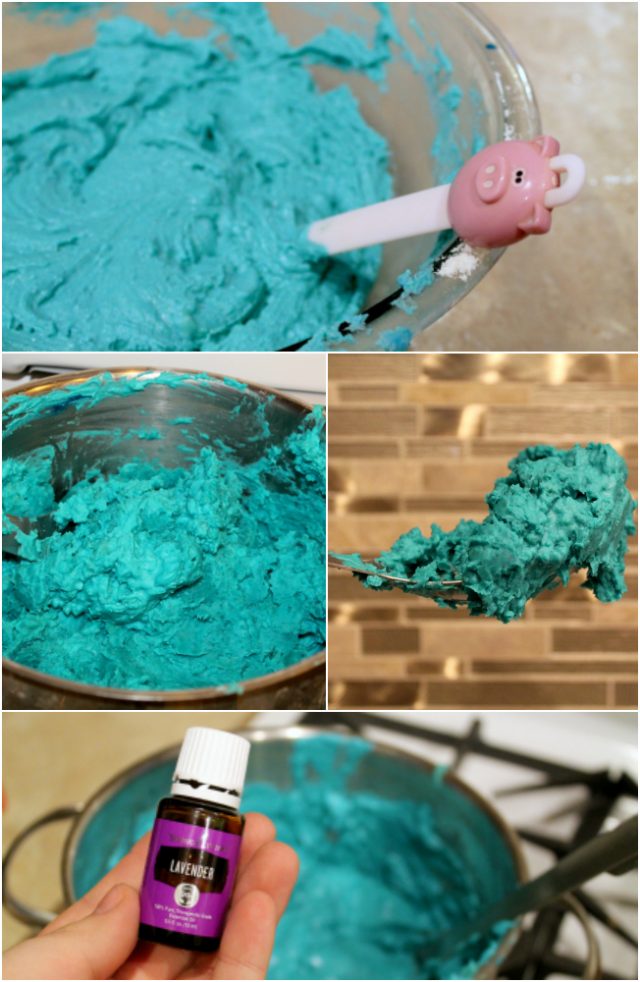 And here's what it looks like after it's kneaded and cooled – SO pretty, right? I love the teal color that was achieved using the blue food coloring. You could definitely go with purple to fit the lavender theme, but my boys just LOVE blue so I tailored it to fit them – that's the great thing about making it yourself! 🙂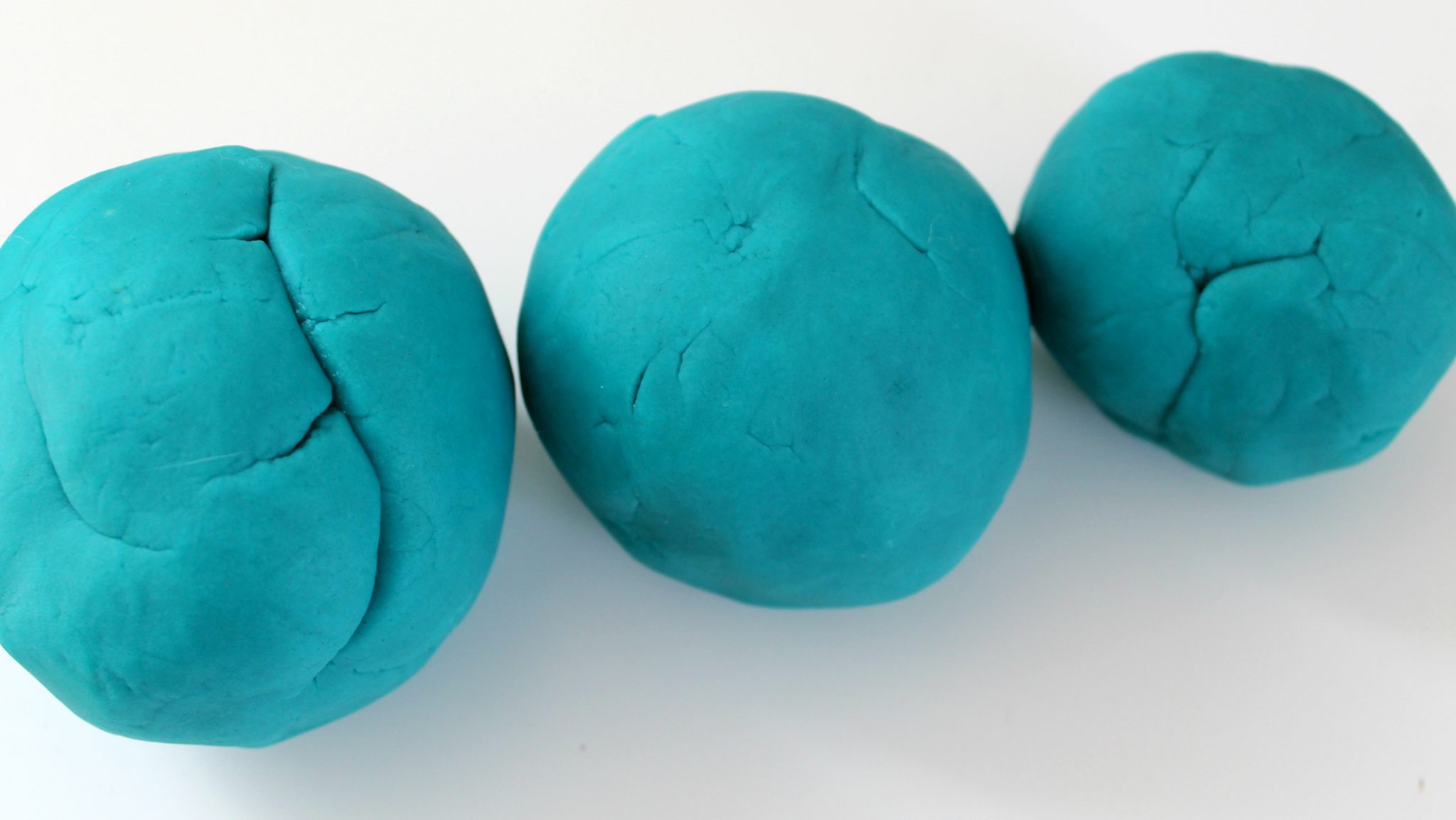 The dough will last in your airtight container for 3-4 weeks! So go ahead and try it out, our plan is to make a new batch every month in a different color with a different scent!
If you try this recipe at home, be sure to come back and let us know what you think!