A huge thanks to our friends at Ken's Foods for sponsoring today's post. Keep scrolling to get the recipe for this delicious Asian Beef and Rice dish.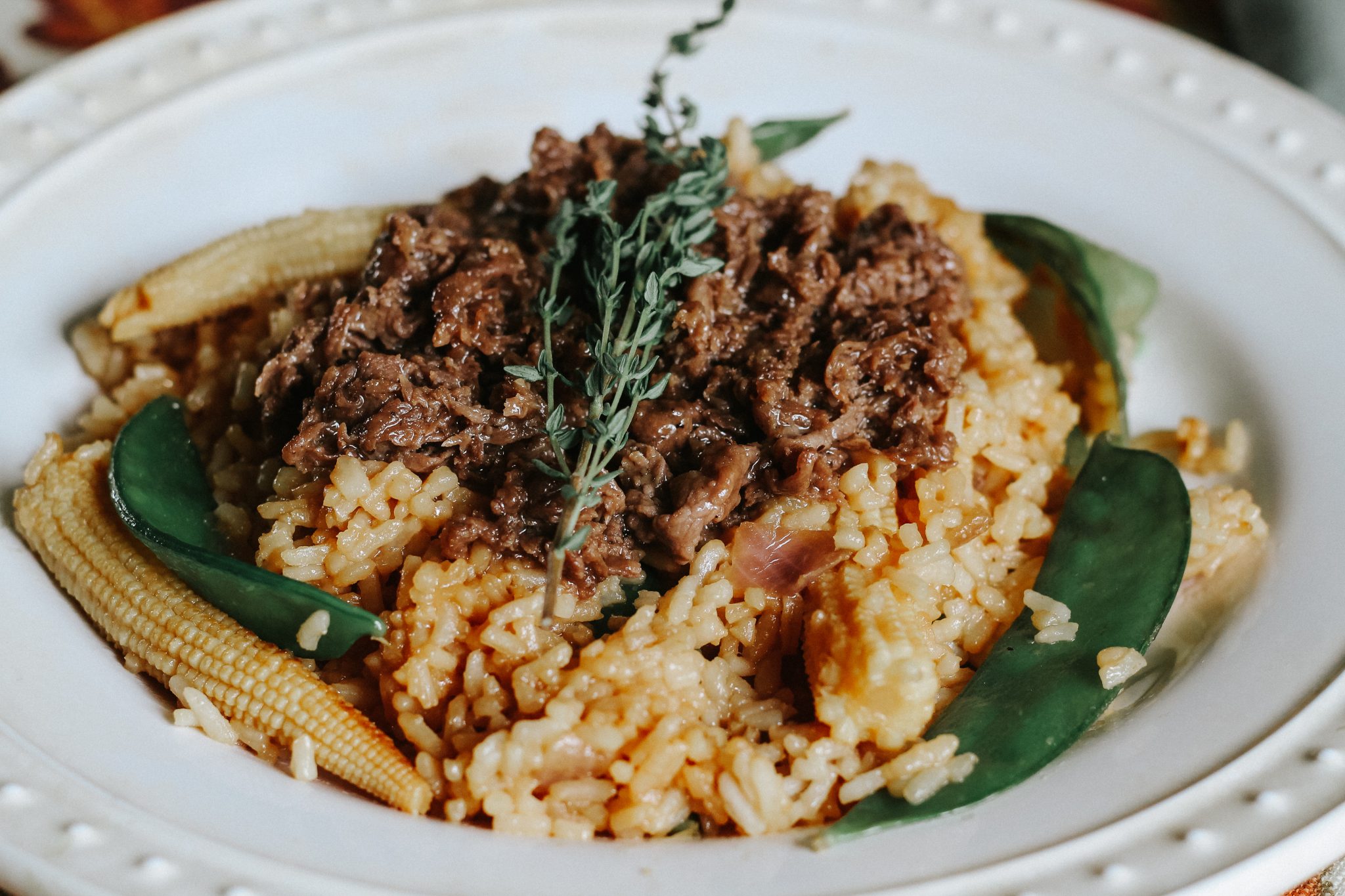 Asian Beef and Rice
Hello, friends!
Hope you're having a great day so far! I am so excited about today's post because we're sharing a delicious Asian Beef and Rice dish that is perfect for entertaining or a weeknight dinner! As you may already know, we're doing a recipe series with Ken's Foods where we'll be creating three recipes using their dressings (check out post one, our Dijon Honey Mustard Fried Chicken Sandwich).
It's simple to make and packed with flavor! There is a certain tangy-ness that accompanies the new-to-the-market Ken's Steakhouse Simply Vinaigrette Asian dressing, you can really taste the hints of soy sauce, ginger, and citrus. For today's recipe we used it as a marinade for shaved beef and the flavor is just out-of-this-world. Keep reading to see what you'll need to re-create this recipe at home.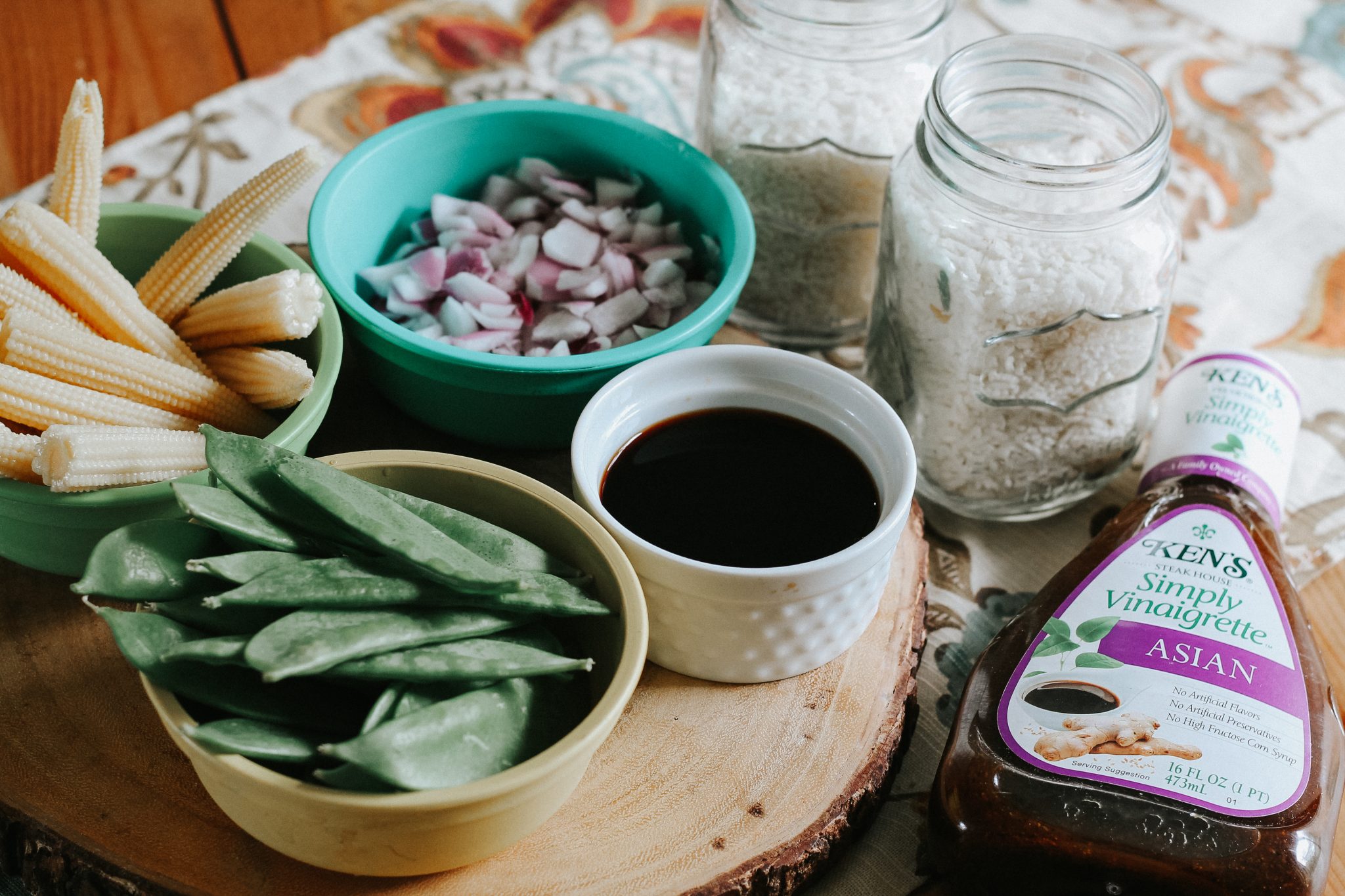 You'll Need:
– 14oz Shaved Beef
– 16 oz of Ken's Steakhouse Simply Vinaigrette Asian
– 1 cup red onion, diced
– 6oz fancy snowpeas
– 14 1/2 oz baby corn
– 3 cups white rice
– 1/2 cup soy sauce
– Olive Oil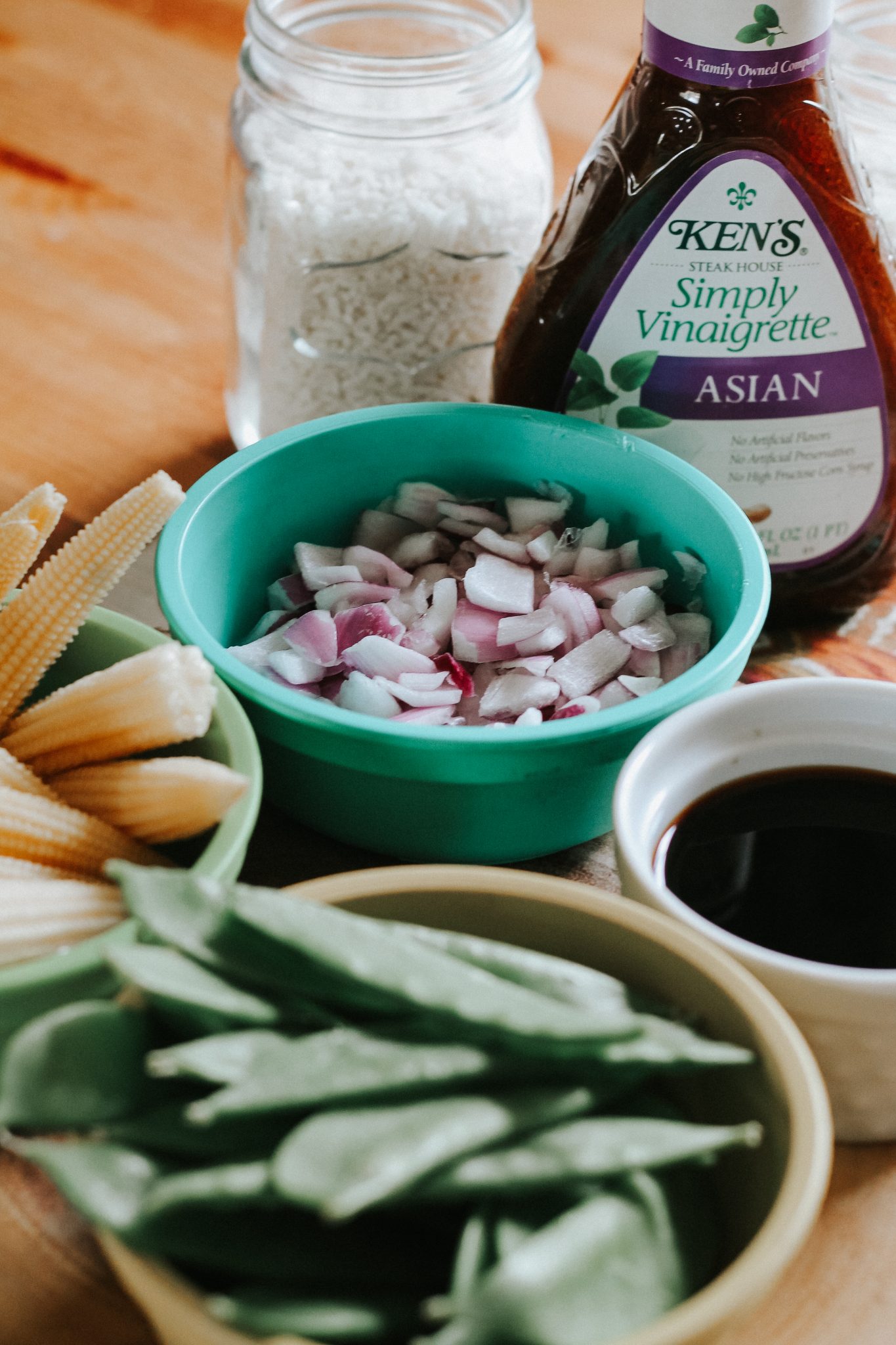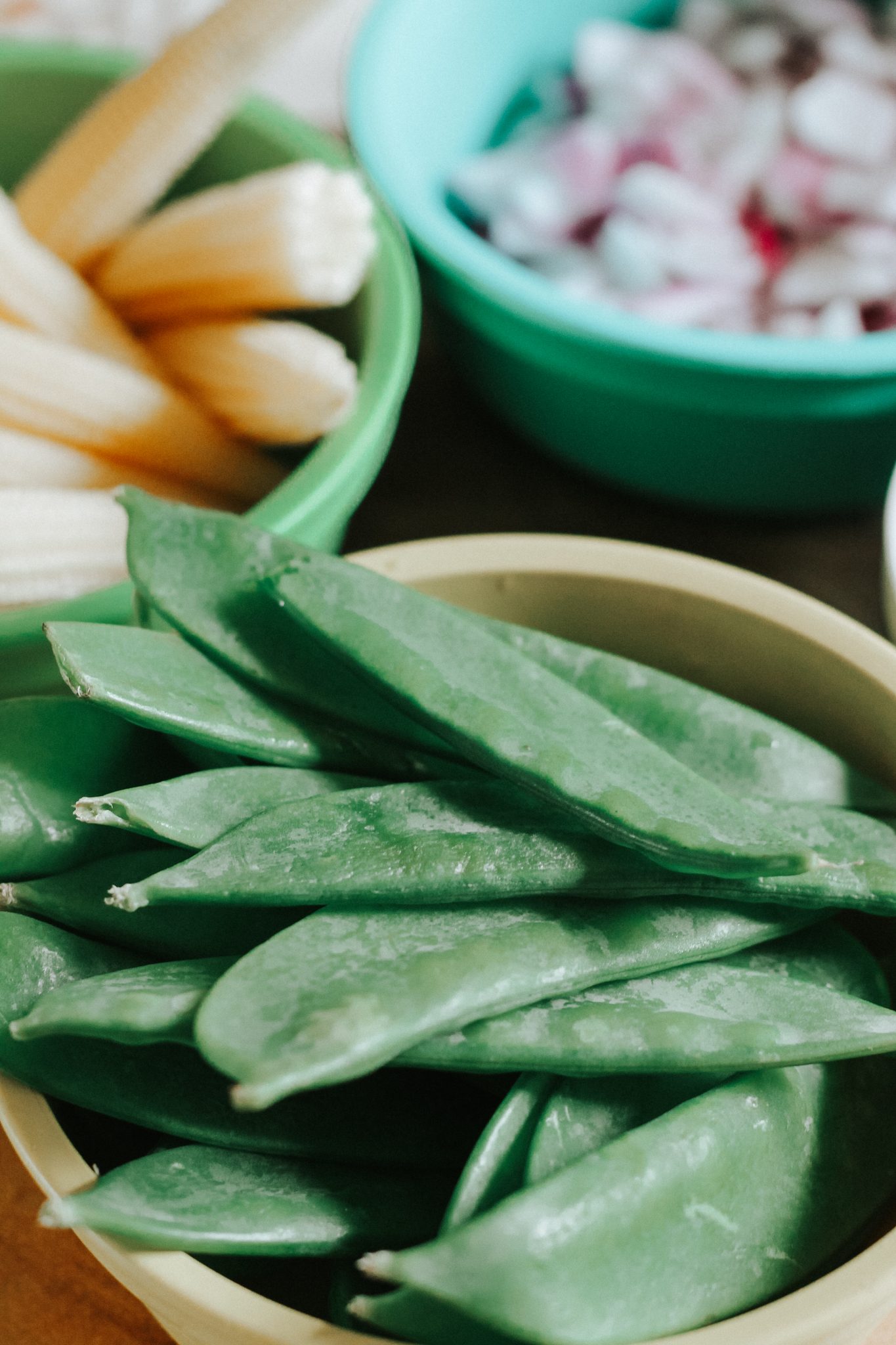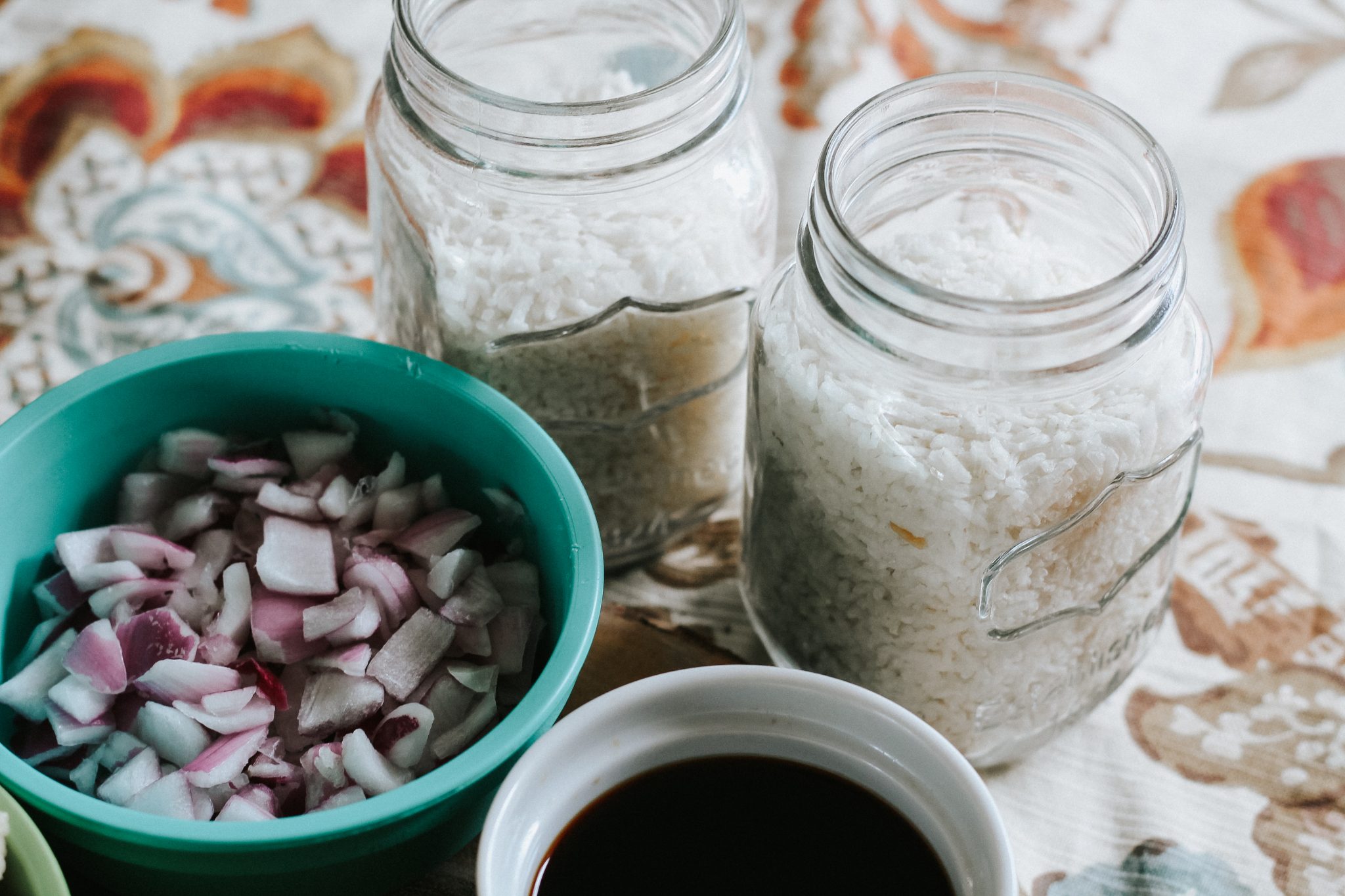 Steps:
Step One | Add beef to large storage bag and cover with 16 oz of Ken's Steakhouse Simply Vinaigrette Asian, place in fridge overnight.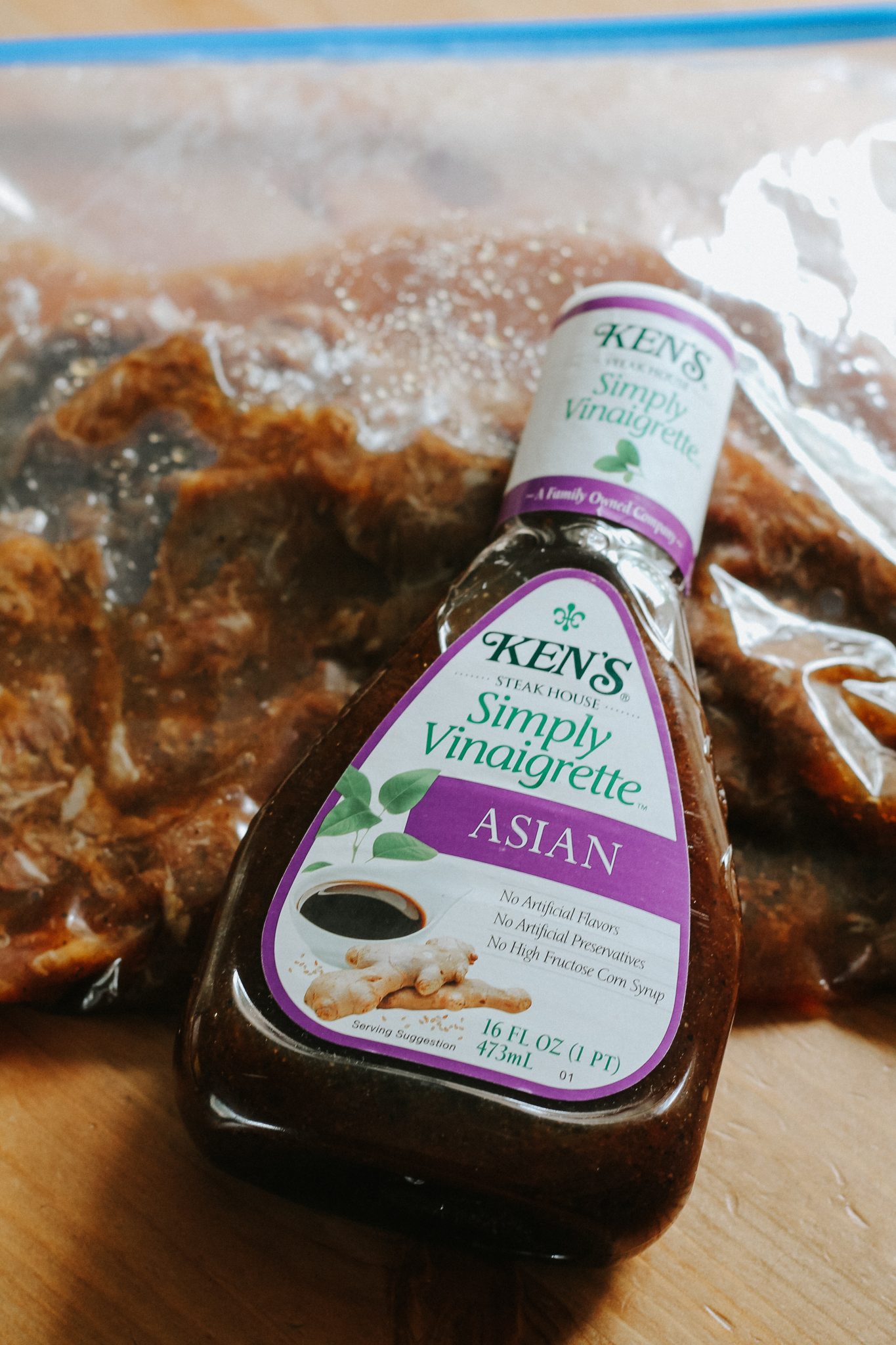 Step Two | Prepare 3 cups white rice according to package instructions.
Step Three | Heat a drizzle of olive oil in a large skillet, use tongs to remove beef from storage bag draining any access dressing from the bag. Cook until done.
Step Four | While beef is cooking, heat a drizzle of olive oil in a second frying pan and add onion, baby corn, and fancy snow peas. Cook for three minutes or until tender.
Step Five | Add rice to vegetables, mix.
Step Six | Add soy sauce to rice and vegetable mixture, toss until blended.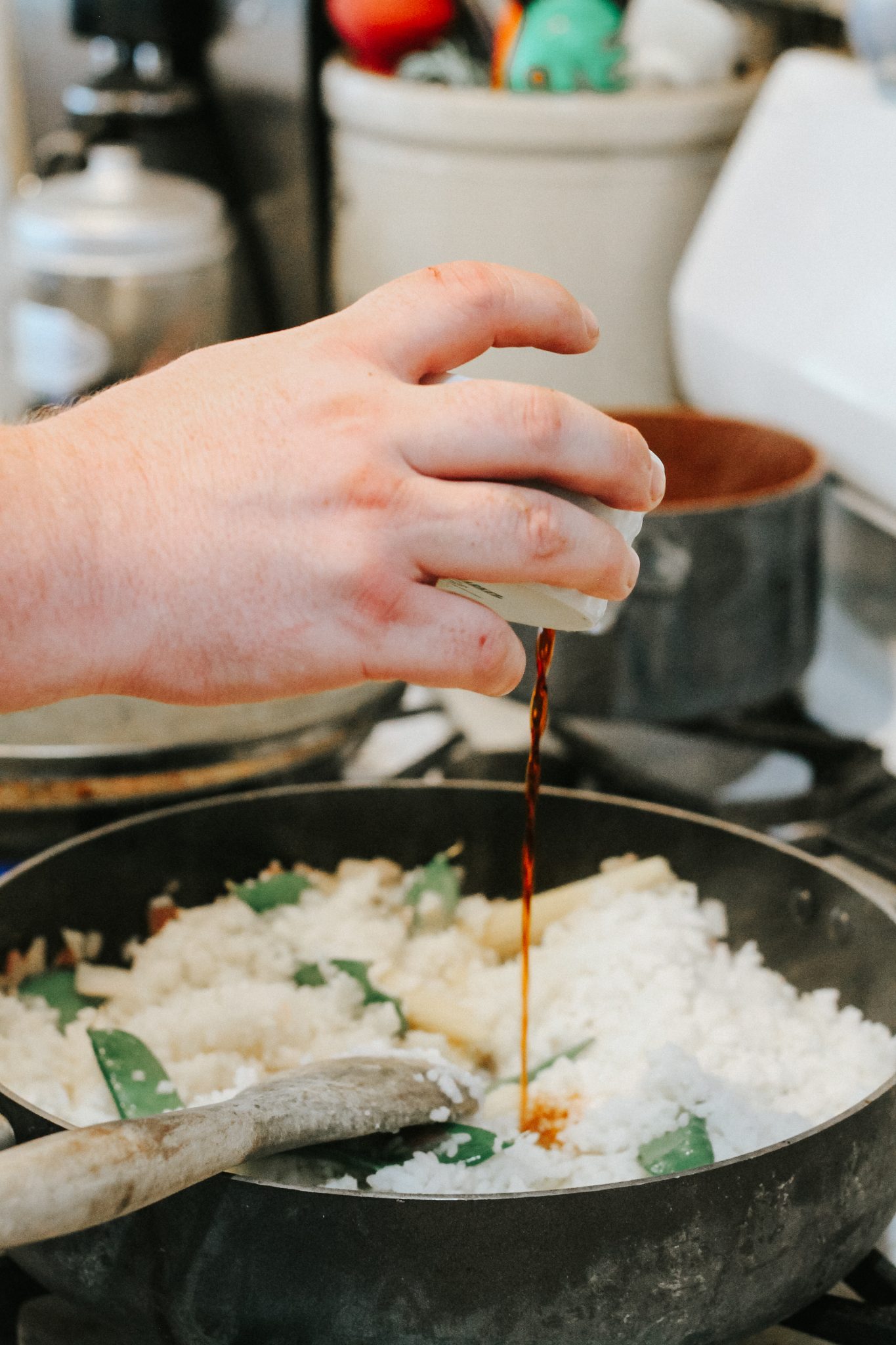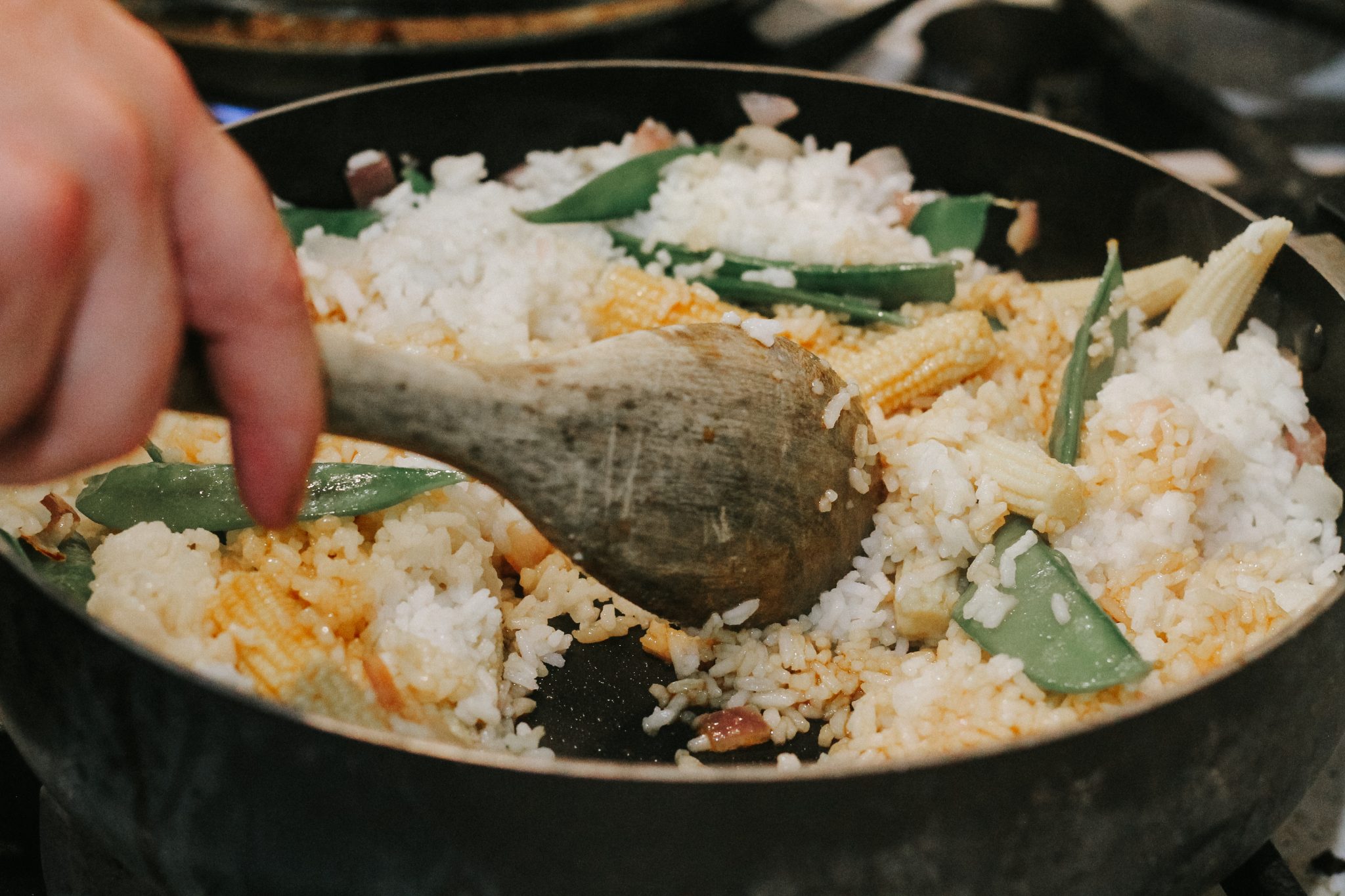 Step Seven | Plate the rice and vegetable mixture, top with beef.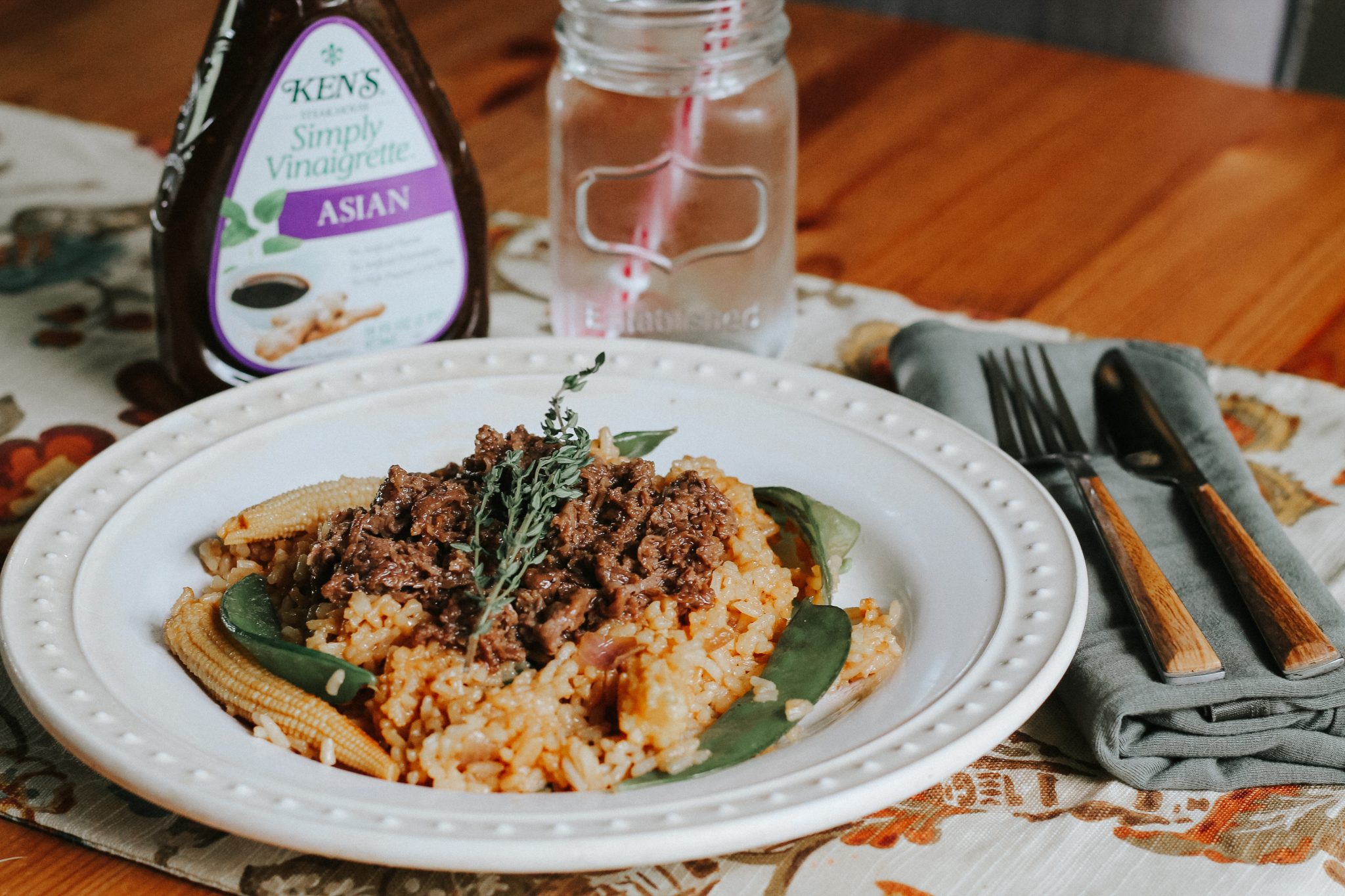 Step Eight | Enjoy!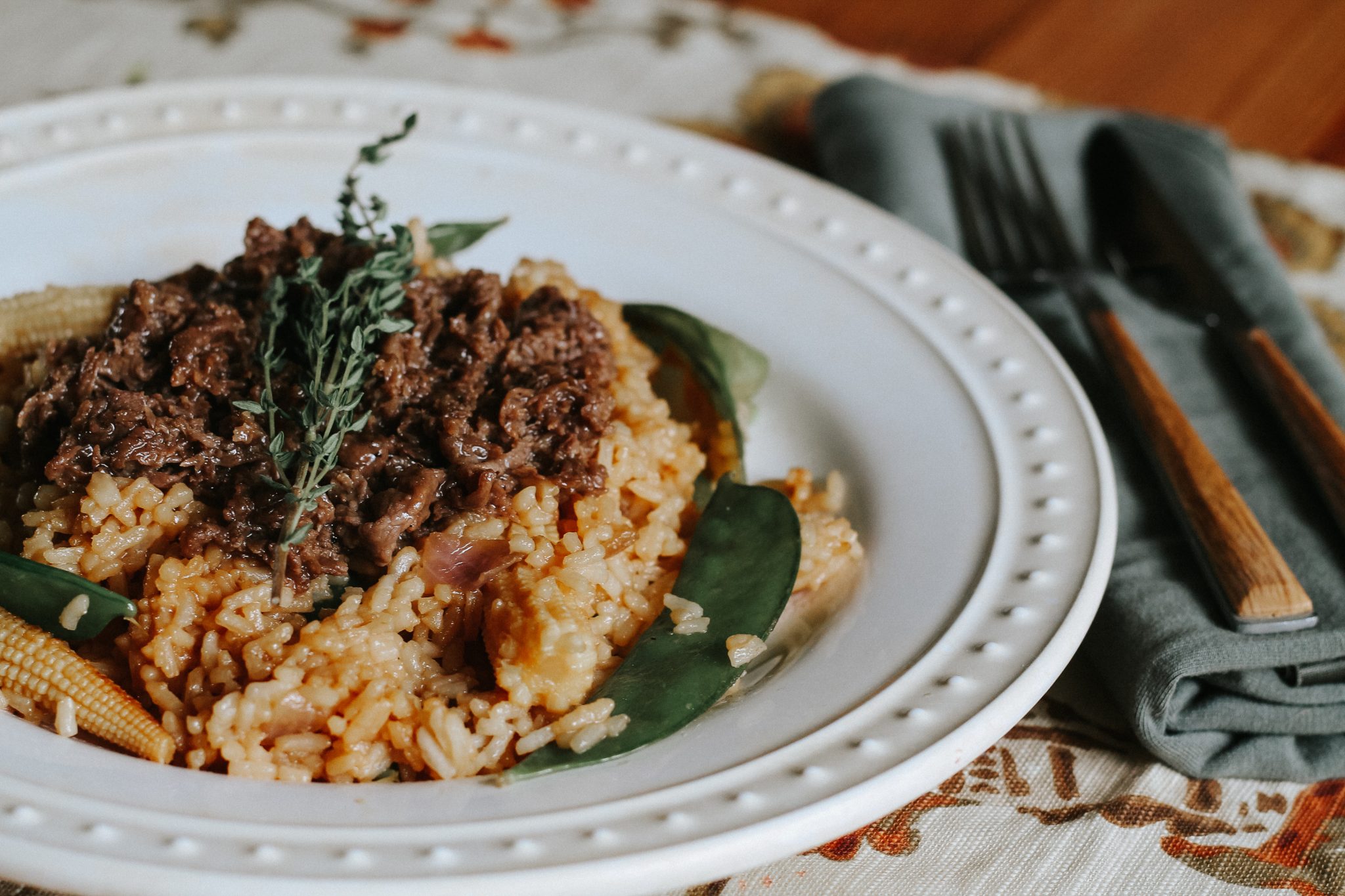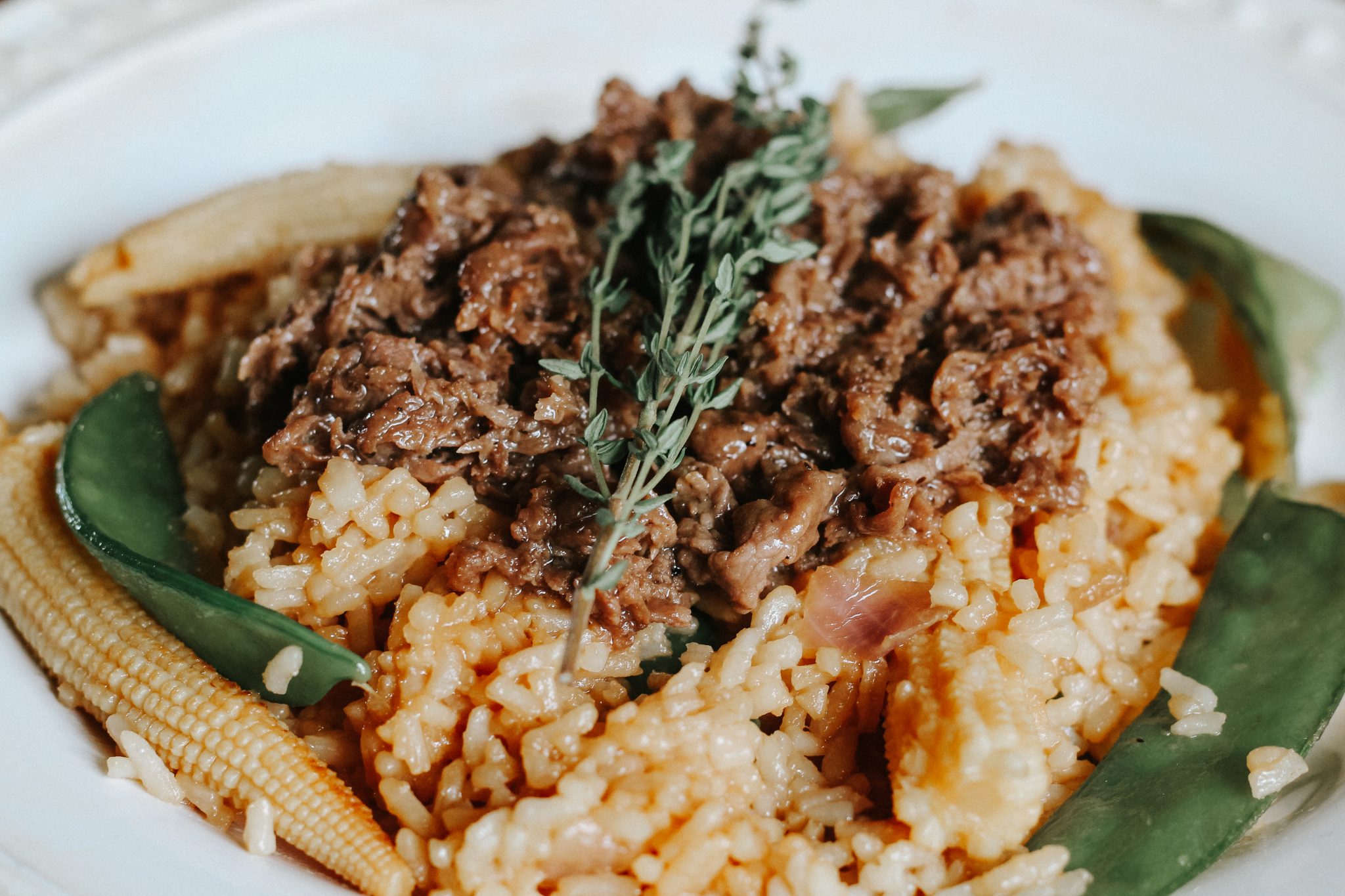 This dish is a new family favorite with it's crisp vegetables and savory beef. Ever since we moved into our new home we've been trying to replace our old Chinese restaurant with no luck, but now we can cook our own Asian-inspired cuisine right at home. We can't wait to use this delicious vinaigrette in even more recipes!
So if you love vinaigrette, savory meals with a crunch, or shaved beef dishes, you've got to try making this at home! And if Asian vinaigrette isn't your thing – no worries, there are over 60 flavors of Ken's Dressing, perfect for personalizing or adding a bit of flavor to any dish!
Want to learn more about Ken's Foods?
Love this post? Pin it for later here: