This post contains affiliate links. Keep scrolling to see The Cutest Wide Width Holiday Footwear!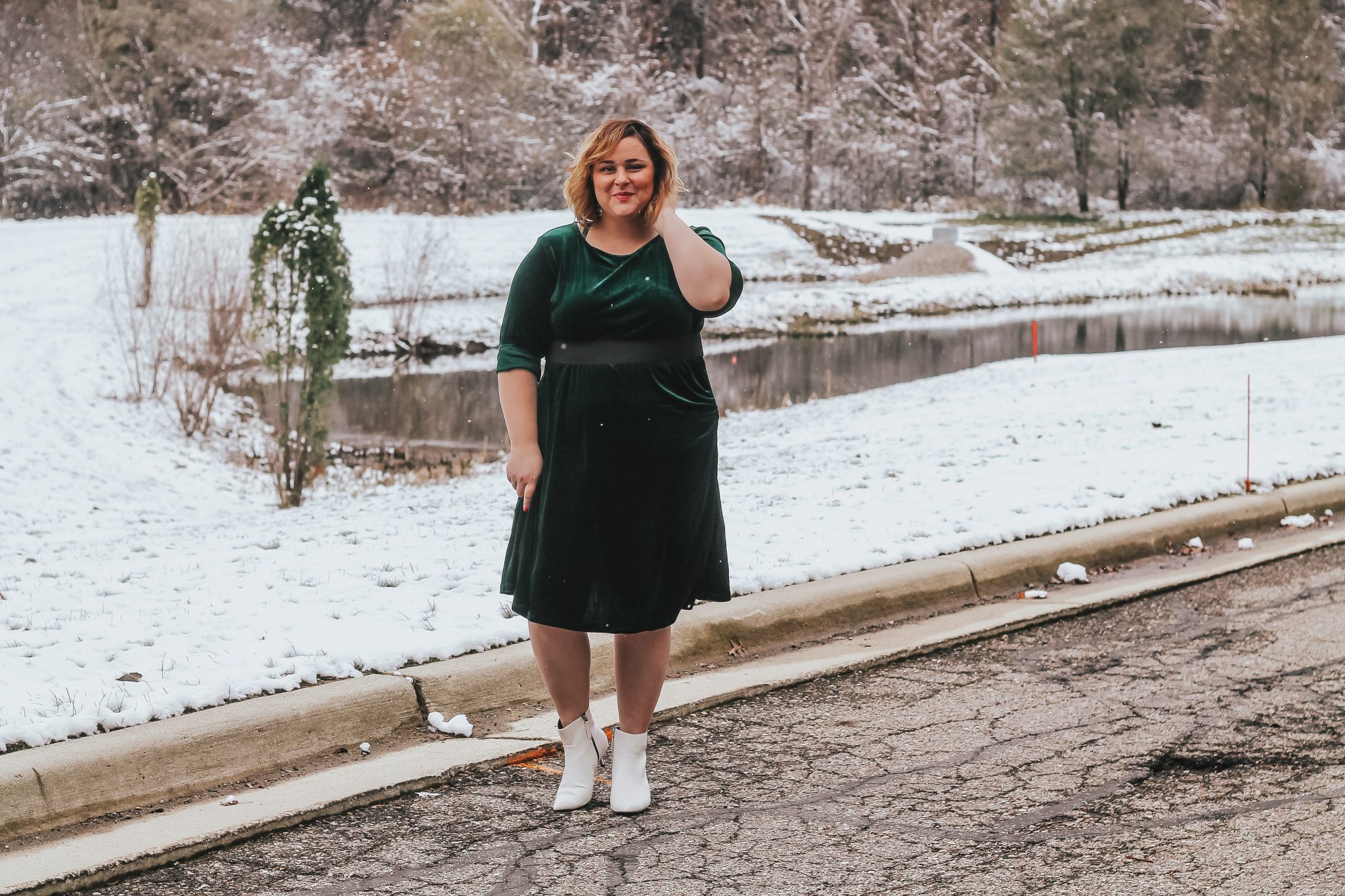 Hello, friends!
Hope you're having a great day so far! I've been getting a TON of messages regarding some of the shoes I've been wearing and posting on my Instagram so I wanted to take a minute to create a shoppable and easy-to-reference blog post for you! So go ahead and take a peek below for my current favorite wide width holiday footwear to rock this season!
The Cutest Wide Width Holiday Footwear
1 | Red Embellished Bow Pump – These pumps are just absolutely adorable, don't you think? I have several outfits coming up that I've styled them with and they just add a sprinkle of holiday cheer to each look! It is SO HARD to find footwear like this for wide widths, so I hope you guys snag these so you can have a special pair of holiday heels, too! – k
2 | Grey Faux Suede Over the Knee Boot – These boots are just so sassy and fun! They're my first over-the-knee style boot and I absolutely love them! I love to pair them with skinny jeans and an oversized sweater for a relaxed yet sexy look – and they also look amazing with dresses! The neutral color means you can wear these with nearly anything, and the price point is fantastic!
3 | Black Faux Suede Cone Over the Knee Boot – These are my MOST ASKED ABOUT BOOTS, ever! You guys just can't get enough of them! One thing I do want to note about these boots is they are not over-the-knee for me. And from what I read on the reviews they're not over-the-knee for a lot of folks, BUT – they are so comfortable! I've paired these with jeans, sweater dresses, etc. and they are just so darling!
4 | Abba Kitten Heel Bootie – These booties are just so chic! White booties are so in this season and I'm so happy I picked these ones up! I just love how they elevate any outfit – including the main pic of this post! I also wore them with this gorgeous pink plaid dress here.
5 | The Zest Is History Heel – I simply cannot get enough of these shoes! I have them in several colors because I just adore the vintage style. See them styled here and here.
6 | Sequin Abba Kitten Heel Bootie – Okay girls, seriously – HOW FUN ARE THESE? I'm going to rock them on New Year's Eve because they're just begging to be worn for the ball drop, don't you think?
7 | Plaid Millie Heeled Bootie – I am just loving these boots for fall/winter – isn't the print just adorable? I am mad for plaid this season so obviously, I needed these. If you're looking for the perfect plaid with a comfortable heel, you've found it!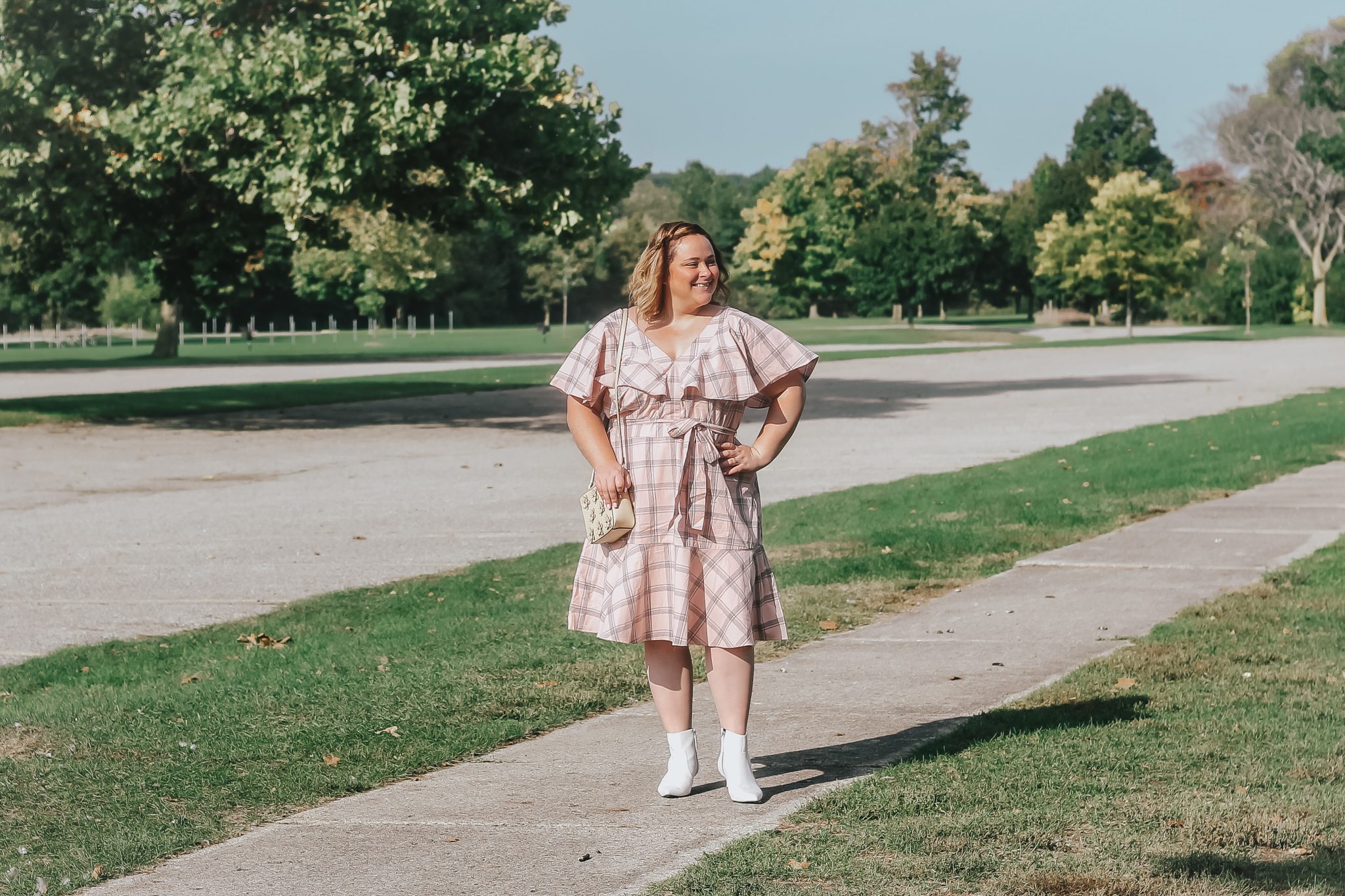 So there you go! There are just a few of my favorite shoes this season! Do you have a favorite wide width pair that I've got to try out? Leave your recommendations below or be sure to reach out via Instagram!
Warmly,
Kendall
Be sure to check out our Plus Size Fashion section for more curvy style!
Love this post? Pin it for later here: