Disclosure: This blog post was sponsored by Wounded Warrior Project® for Believe in Heroes but the opinions are all my own. #WWPBIH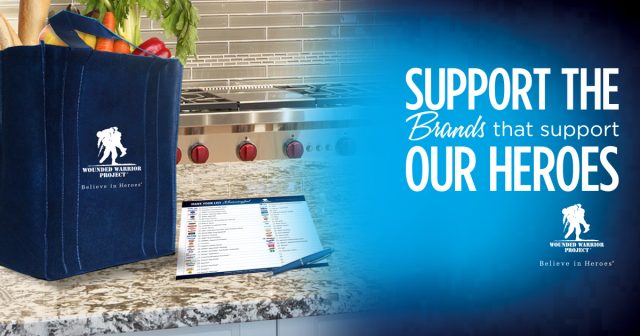 Hi, friends! I am so excited to partner up with the Wounded Warrior Project® (WWP) to raise awareness for their amazing Believe in Heroes® program. The Believe in Heroes program is available to help bring hope to injured service members, their families, and caregivers. The program also raises money for other programs and services that the Wounded Warrior Project (WWP) provides absolutely free of charge.
The Believe in Heroes program has grown immensely within the past six years, it started with just a few well-known brands as support and one grocery retailer and has now increased to include over 40 brands and 170 retailers! The program has raised over $22 MILLION since 2010. All of the funds have helped expand the number of free programs and services that directly serve more than 75,000 injured service members and 12,000 family members who help support them.
Here is Erik Schei and his mother Christine: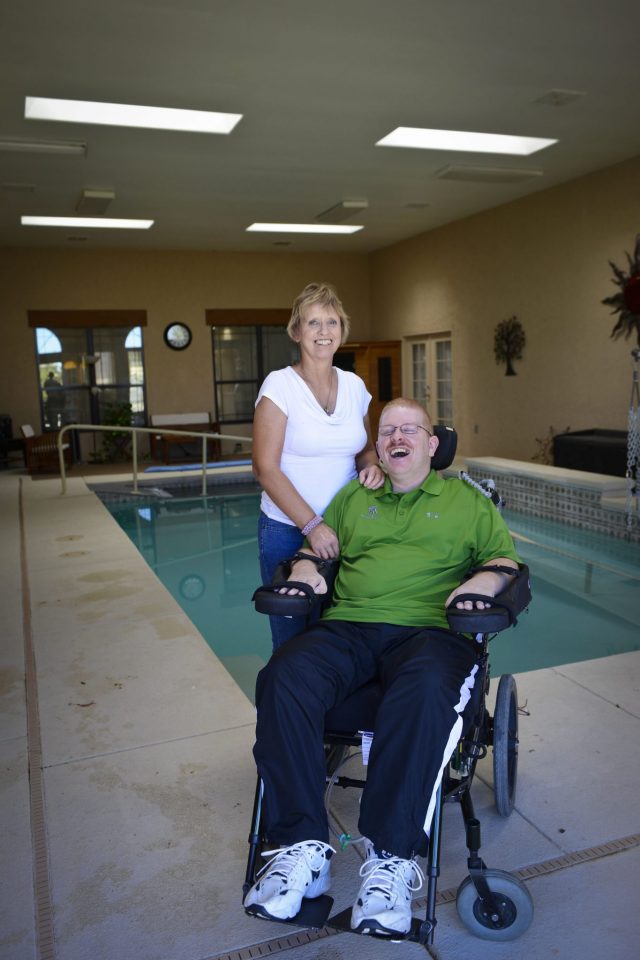 For Christine and her husband, Gordon, the road to becoming caregivers started with Erik's enlistment in the Army shortly after the 9/11. During his second deployment in Iraq in 2005, Erik was at the .50 caliber machine gun of his Humvee while fellow engineers repaired the roadway. He was the sniper's first and only target.

"It was just one shot," Gordon explains. "There was no big firefight."

The sniper's bullet pierced his helmet and brain. By the time his parents arrived at Walter Reed Army Medical Center, doctors saw little hope for his future, but they left the decision up to Christine and Gordon. They chose life.

Once Erik was back home in New Mexico, Christine left her job to care for him full-time. Erik is bound to a wheelchair because of his injury, which also limits his ability to move and speak. He relies on his parents to help with the most basic of functions, including eating and getting dressed.

For Christine, transitioning roles from mother to caregiver wasn't easy. There were many unanticipated challenges, but the family found support through Wounded Warrior
Project® (WWP). After taking part in a WWP-sponsored caregiver retreat, Christine said she had a better grasp of her role in treating Erik. Her sessions with wives and mothers of other wounded veterans gave her a place where she could share her fears and worries.

Today, Erik does physical therapy each week and is slowly regaining movement in his arms. WWP takes him to events with other veterans like Soldier Ride®, a four-day adaptive cycling event. With the help of his younger brother, Deven, also a combat-injured veteran, Erik is able to ride on a special tandem bike.

Recently, Erik was enrolled in the WWP Independence Program. This new initiative pairs severely injured veterans with specialists who ease them back into the community and help them re-learn certain skills.

"It keeps him moving forward," Gordon says. "Because it would be so easy for him to stop."
This is just one story from one of the brave families that this project benefits. By partnering with brands and retailers, it's easy to help support the Wounded Warrior Project (WWP) Believe in Heroes® program. Simply shop to support the brands that support our heroes!
Here are the participating products that you can purchase to help:

You can also download the complete list of participating retailers and brands in your local area at wwpbelieve.org.