I was compensated by Med-IQ through an educational grant from AbbVie Inc. to write about the realities of endometriosis as a chronic disease. All opinions are my own.Photos taken by: @BrittanyNikolePhoto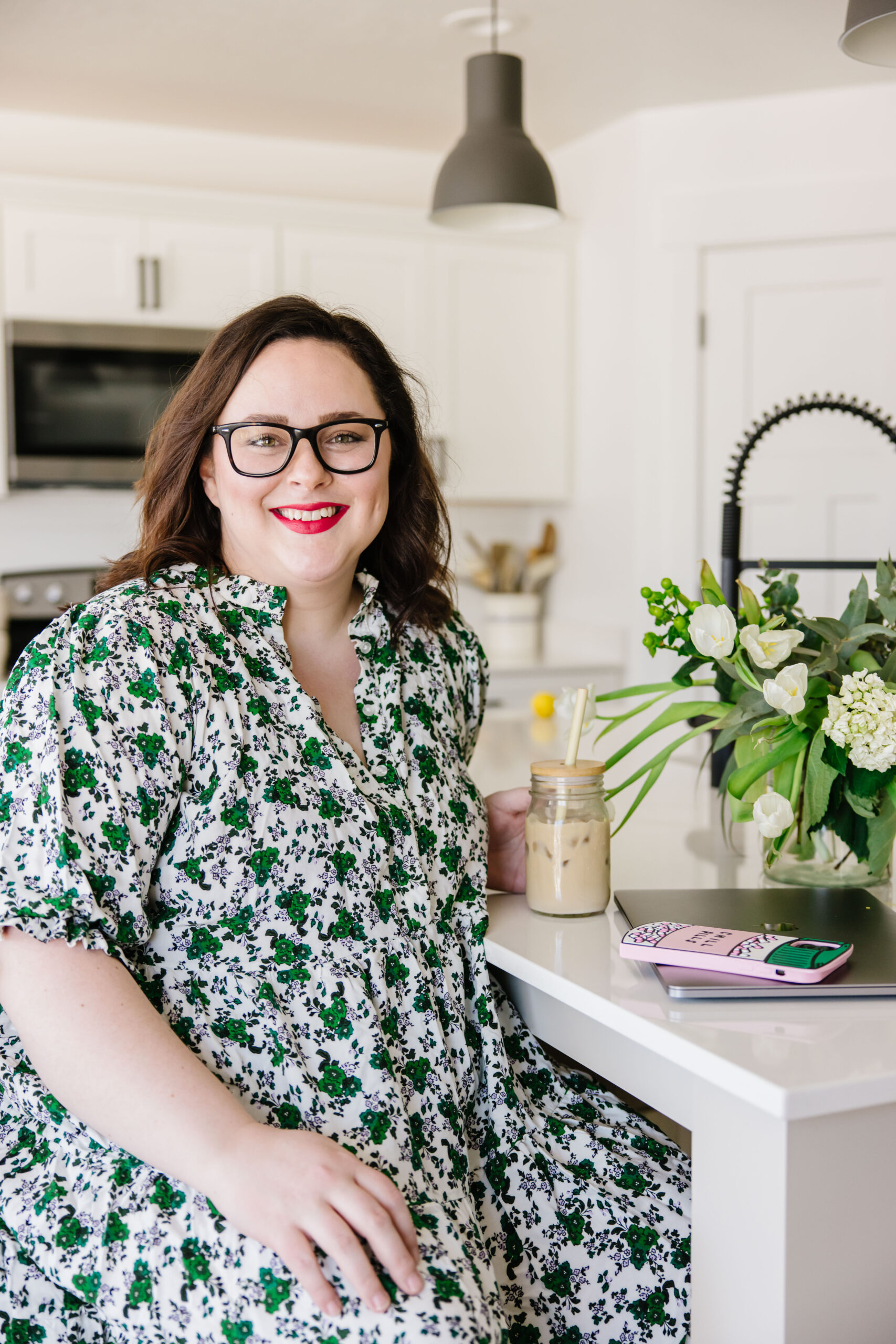 Hello, friends!
I am so excited to be able to partner with Med-IQ, an accredited medical education company that provides an exceptional educational experience for physicians, nurses, pharmacists, and other healthcare professionals to bring awareness and continue the conversation around Endometriosis. To kick start things, a Zoom call took place, leading the discussion was Dr. Erin T. Carey, MD, MSCR, Division Director, Minimally Invasive Gynecologic Surgery at the University of North Carolina at Chapel Hill. We chatted about endometriosis, symptoms to look out for, and so so much more. As someone that lives with and is pretty knowledgeable on the topic of endometriosis, I learned so much from Dr. Carey during this discussion.
Endometriosis
Endometriosis is always so tricky to discuss because we still don't know why some people have it. We do know that 6% to 10% of reproductive-aged women have endometriosis, or 13 million women, and it can affect up to 40% of women with infertility. We know what the symptoms are, and we know that it can take years to get a diagnosis (5-9 on average, even longer with black and brown women – more on this in a bit).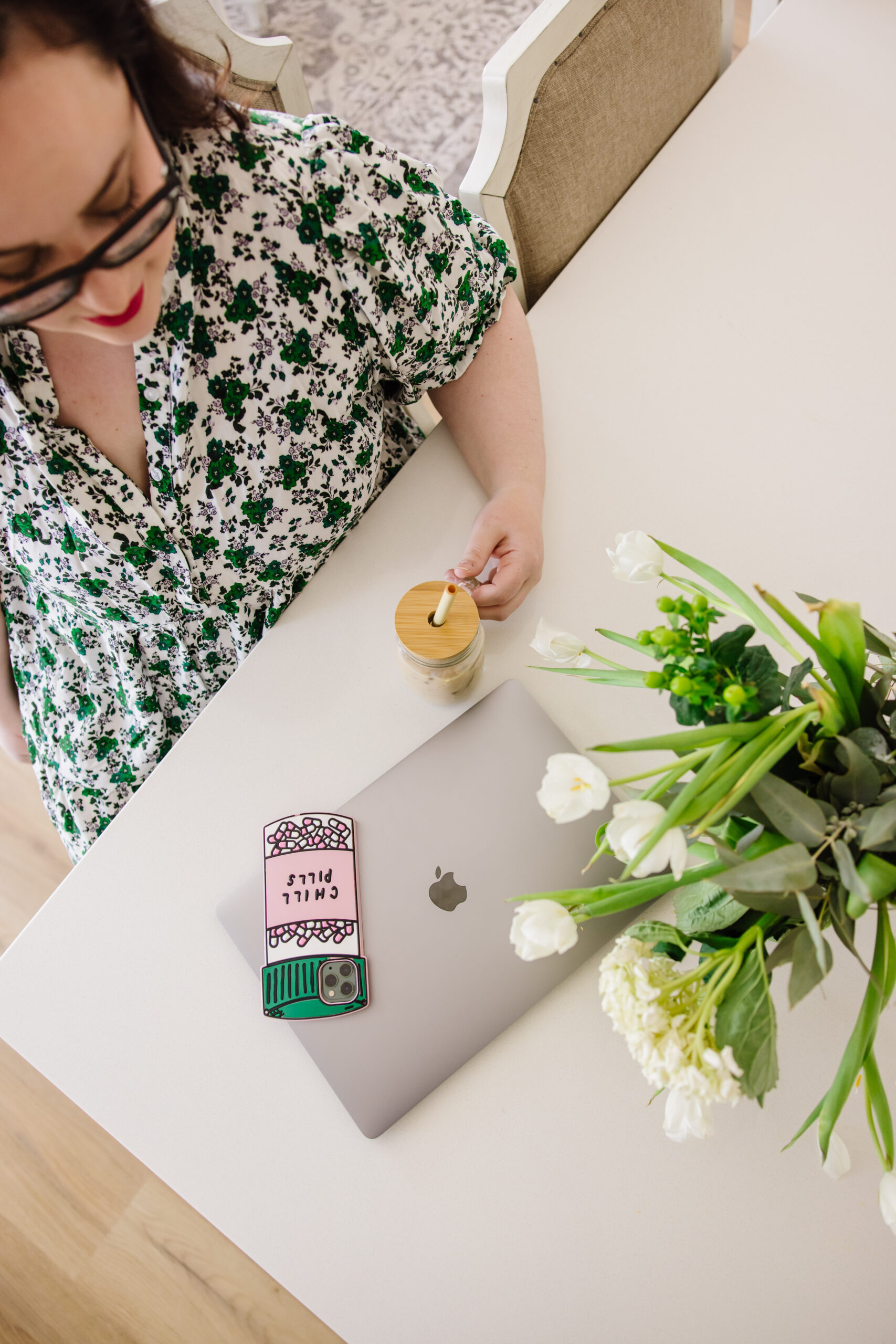 When I was younger I just expected my period to hurt. But as I learn more about endometriosis and the complexity of the disease I know that periods shouldn't be painful. Yes, periods cause discomfort and cramping – but if you're experiencing pain that causes you to cancel plans, miss work, miss school, etc. – it could be something more, it could be Endometriosis. My symptoms were brushed off a lot, but deep down I always knew something was going on. I just honestly didn't have any advocating for my health, and all of that came for me with age.
I want to clearly list out some of the main symptoms for endometriosis, just in case there is someone reading this who has painful periods and might recognize a few other things on this list, too.
Symptoms of Endometriosis
Painful periods, including missed school and work

Painful intercourse

Pelvic pain

Bladder pain

Bowel pain

Subfertility

Preeclampsia

Preterm birth
A person can have one or all of these symptoms. For full transparency, I experience / have experienced every single thing on this list. In fact, I had no idea the Preeclampsia I experienced during my pregnancy with Wyatt was common for women with endometriosis until now. Or that women with endometriosis have a greater chance of preterm birth. Both of my boys were over a month early from their due date. The more I learn about Endometriosis the more confused I am about why it takes doctors so long to diagnose us.
Women of Color and Endometriosis
I know how endometriosis affects my life, but lately I've dug into educating myself about how endometriosis affects women of color, and why it takes them even longer than the 5-9 year average to be diagnosed or even helped. There are countless stories of women going into their doctor with pain and being dismissed, time after time, because until recently (and honestly the messaging still exists) Endometriosis has always been viewed as just a white woman's disease. Endo_Black is a great resource on this topic.
"Endometriosis itself does not discriminate. It affects all ethnic groups; the discrimination comes from the healthcare system itself." -Dr. Carey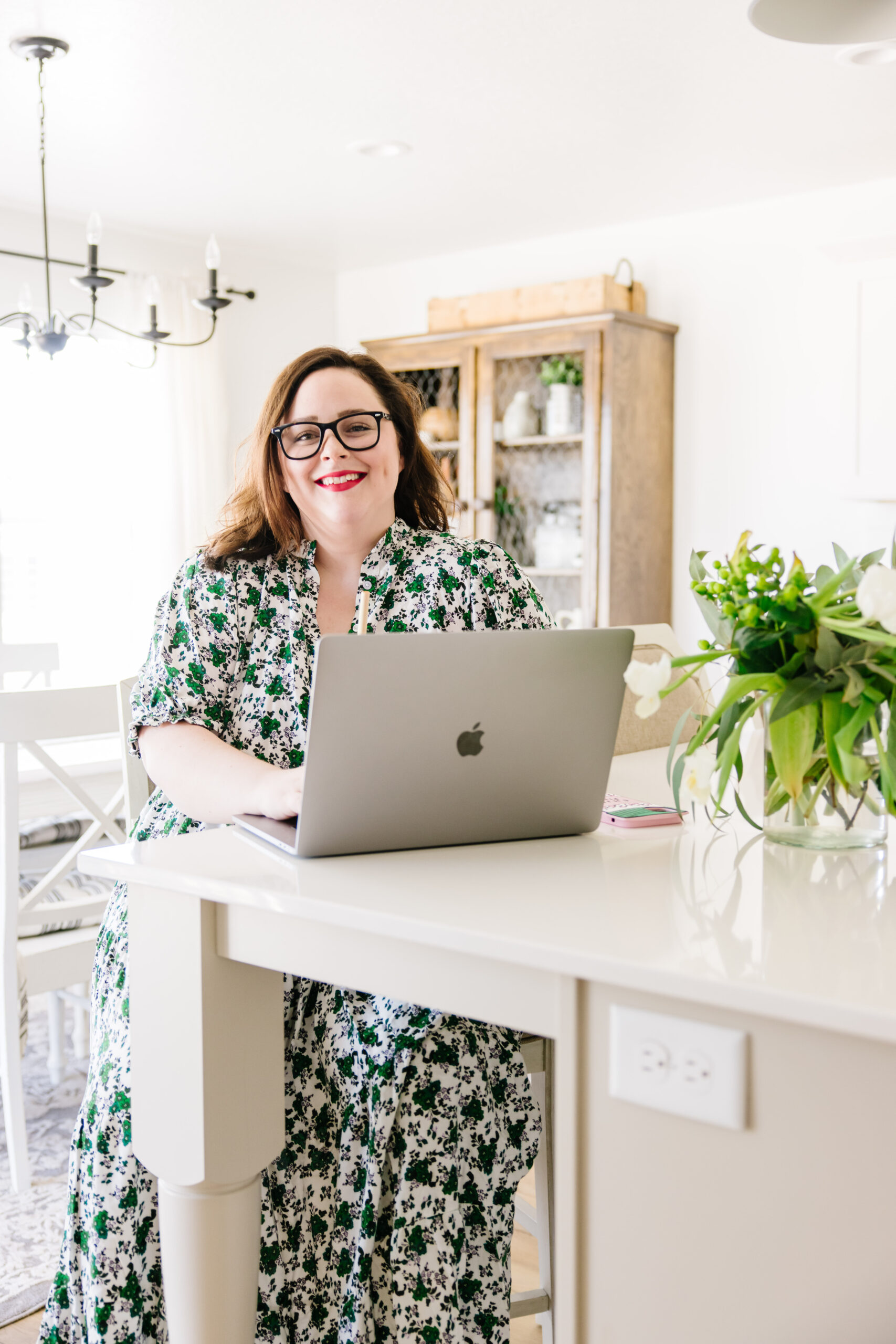 Women deserve to be heard. We all are standing together in this community of support but I can't help but wonder when the medical system in general will get its act together, update the standards of care for women with endometriosis, and educate about the damaging narrative that endometriosis is a white woman's disease.
Advocating for Yourself and Others
So now you know the symptoms of endometriosis, but you're still not sure how to advocate for yourself. Well, the first step is bringing it up with your healthcare provider. After discussing it with Dr. Carey we concluded the simplest way to do so is to say "I'm worried I have endometriosis," directly to your doctors.
If your doctor brushes off your pain, repeat it again. But this time, tell them that if they are not willing to look further into your concern, you will find another doctor that will. You deserve the best treatment, you deserve a doctor that will listen to your concerns and value them.
Dr. Carey encouraged all women to find a doctor who will listen to their concerns and value them as patients, one who will offer the full breadth of treatment and talk about the goals of treatment—whether they be for pain management, infertility, or to slow the progression of the disease.
I've been dismissed as a patient before, it doesn't feel good. I've walked into doctors' offices about my pain only to have been treated like someone who was just seeking pain killers. I've had people tell me it was all in my head, that I was being dramatic, etc. But deep down I always knew. And at 23 I was diagnosed with endometriosis, it was the 5th doctor I had talked to about my pain.
I just want you to know that YOU CAN DO THIS, you can go to your doctor's office and advocate for yourself. Write everything you're experiencing down and bring it with you so you don't forget anything. And if they don't believe you, I promise you have the strength to demand better care, and to seek it.
To read more about my journey with endometriosis, check out my content here.
Do you have endometriosis? Med-IQ wants to hear your voices! Your feedback here helps to develop future important educational initiatives – and they're even doing drawings for $100 VISA Gift cards to encourage people to participate! Details below.
Med-IQ is conducting an anonymous survey and would appreciate your input. The survey will take less than 10 minutes to complete. Survey responses are shared only in aggregate. Your responses to these survey questions will provide Med-IQ with important information about your experience with endometriosis, which will help us develop future educational initiatives. Once you've completed the survey, you will have the option of providing your email address to be entered into a drawing administered by SOMA Strategies to win 1 of 8 $100 VISA gift cards. If you choose to enter, your email address will be used to randomly draw the winners and notify them of their prize.
Reference Dr. Carey (quoted throughout post):
Erin T. Carey, MD, MSCR
Division Director, Minimally Invasive Gynecologic Surgery
Fellowship Program Director
Assistant Professor
Department of Obstetrics and Gynecology
University of North Carolina at Chapel Hill
Chapel Hill, NC
Dr. Carey's recommendations for help in finding a doctor:
https://pelvicpain.org/IPPS/Professional/Find_A_Provider/IPPS/Content/Professional/Find_A_Provider.aspx?hkey=d783de9c-cc3a-4655-95c6-fd9da7a3fdf8
Links to outside organizations are provided as a resource; linked content is not endorsed by Med-IQ.
Pin this post for later: