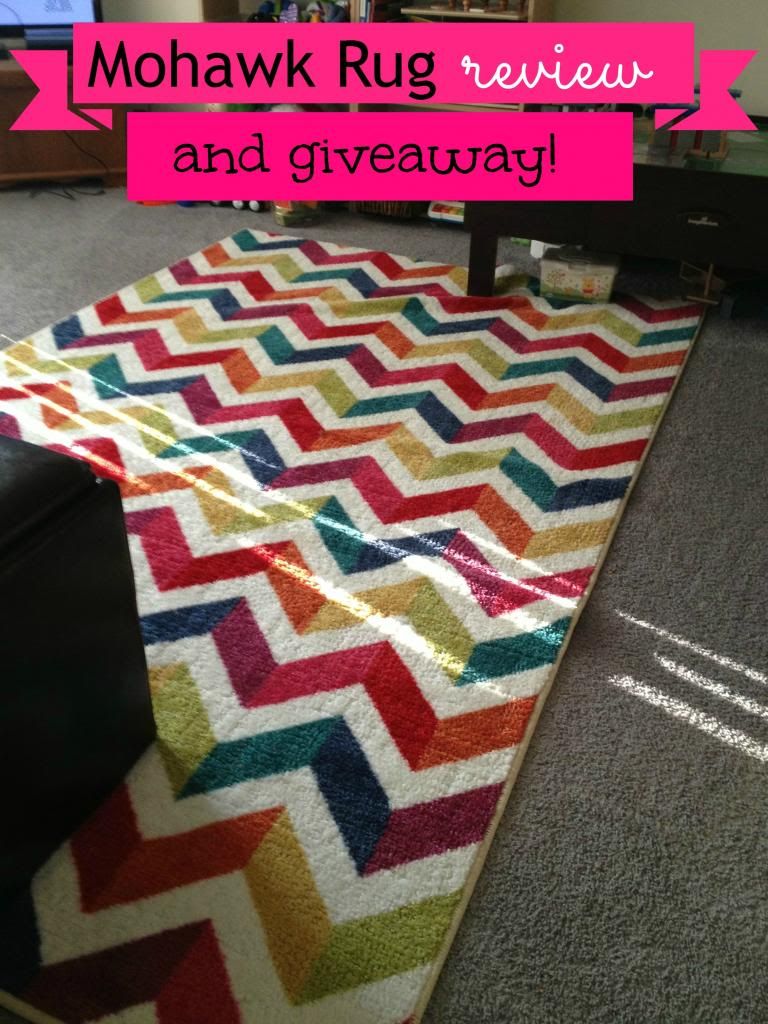 Hey friends! Today I'm going to talk to you about my new rug! I'm a
little
a lot
obsessed with it actually. I've posted a few pictures on my
Instagram
account and the response has been crazy! Everyone wants to know the deets on this here rug!
It's called the

Mohawk Home Mixed Chevrons Area Rug

You can purchase it from Target >> here.
I have the 5×8 sized rug

(8×10 is available too!)

Check out the Mohawk Flooring site + see the inspiration for the rug >> here.
And now for some pictures:
Doesn't it just brighten up the entire room? I wake up in the morning with a sleepy Wyatt on my hip and we sit down on the floor and get our day started. It's such a huge difference when you're waking up to bright and cheery colors – it's a sure-fire way to make you smile.
I'm loving the rug in the living room – but we're thinking of putting it in the nursery for baby #2! Don't you think it would be a great rug for a nursery? It's a really thick weave so I know it can hold up to little ones playing on it. There are just SO many options here people!
So, what do YOU think?
Where would YOU put this rug in your home?
(PS: I told you I was obsessed).
You can check out Mohawk Rugs here:
Now for the FUN part!
Enter to win a rug of your very own using the Rafflecopter below:
Disclosure: This rug was sent to me from the company in exchange for an honest review. I absolutely love this product and would definitely recommend it to anyone looking for an awesome high-quality piece for their home!