Disclosure: Thanks to CARE.org for sponsoring today's discussion. #CAREKnowsHow
CARE works in 87 different countries around the world to support over 900 development and humanitarian projects that help fight poverty. They are a cause that is truly doing incredible things. CARE Knows How to turn fog into drinkable water, beat poverty with doughnuts, and how to save lives with pink bed sheets. The stories you'll read on their site are just so thought-provoking and inspiring! I wanted to share two of them with you today.
The first story is about a woman named Biti:
Biti Rose Nasoni lives in the southern African nation of Malswi. She and her husband, Alfred were forced to pull their son out of school because they couldn't afford the $5 uniform fee. They decided to join the CARE Village Savings and Loan Association in 2005, and began saving pennies a week. Eventually, she was able to get a $2 loan from the group and used the money to buy ingredients to make doughnuts that she would make and sell for two cents each. Her doughnuts became so popular that Biti started making a few dollars a day in profit. This was more money than she had ever had! They started to take that money and put it in their child's education and their farm. And now, Biti's life is changed.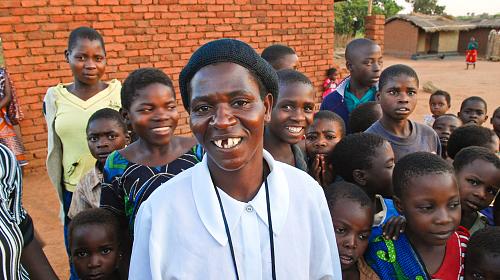 The second story is about a woman named Kallani:
Another amazing story comes from Kallani in Koibortopara, the remote village in northern Bangladesh. Kalloni was stuck in a space where she could not provide for her family, and dealt with a sometimes violent husband. She thought there was no way out of her current situation, until she heard about CARE's Strengthening the Dairy Value Chain program. Her family had owned a cow, but it was barely providing enough milk for them. With the guidance of CARE, she learned how to feed the cow to increase milk production, and how to negotiate better prices on feed. Kallani now goes door-to-door helping teach others the same skills that had brought her out of the darkness. Kallani and more than 35,000 other dairy producers that participated in the program are on their way to doubling their incomes from dairy!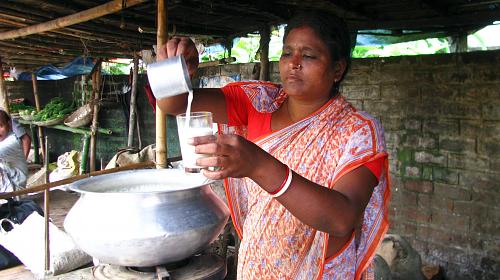 These stories and many more can be found on the CARE website. They touch my heart because they are both the stories of other mothers just trying to do the best to provide for their families. As a parent, you want the best for your little ones – and these two ladies strived to give that to their family.
If you have a few minutes, please show some support for this amazing organization – they are not only helping people, but helping them to help themselves!
CLICK HERE to visit the CARE site to learn more about what they are doing to make an impact!