Disclosure: I participated in a Influencer Activation on behalf of Influence Central for SwimWays. I received product samples to facilitate my review and a promotional item to thank me for my participation. #SwimWays #IC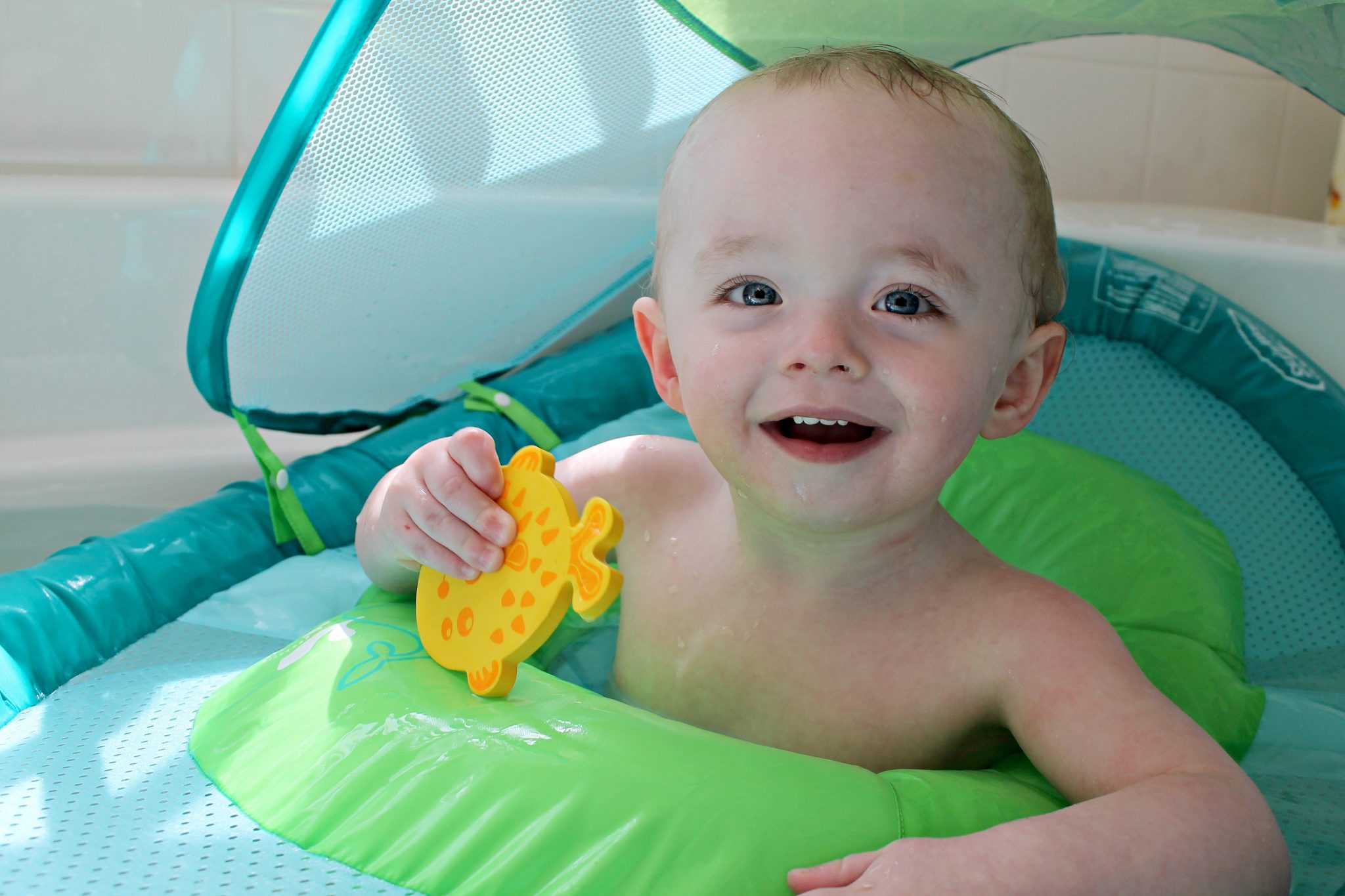 Hi, friends!
Hope you're having an awesome day! I don't know about you, but I am SO ready for summer to be here. Michigan weather keeps playing tricks with us – one day it's in the 70's the next it's cold enough to wear a winter coat. It just needs to make up it's mind already!
Did you know Learn to Swim Day is May 16th? That's coming up quick! The whole day is to remind parents to prep themselves for the busy summer ahead and start engaging their little ones in water safety and swim instructions. SwimWays created the Swim Steps line of products to help little ones become confident swimmers.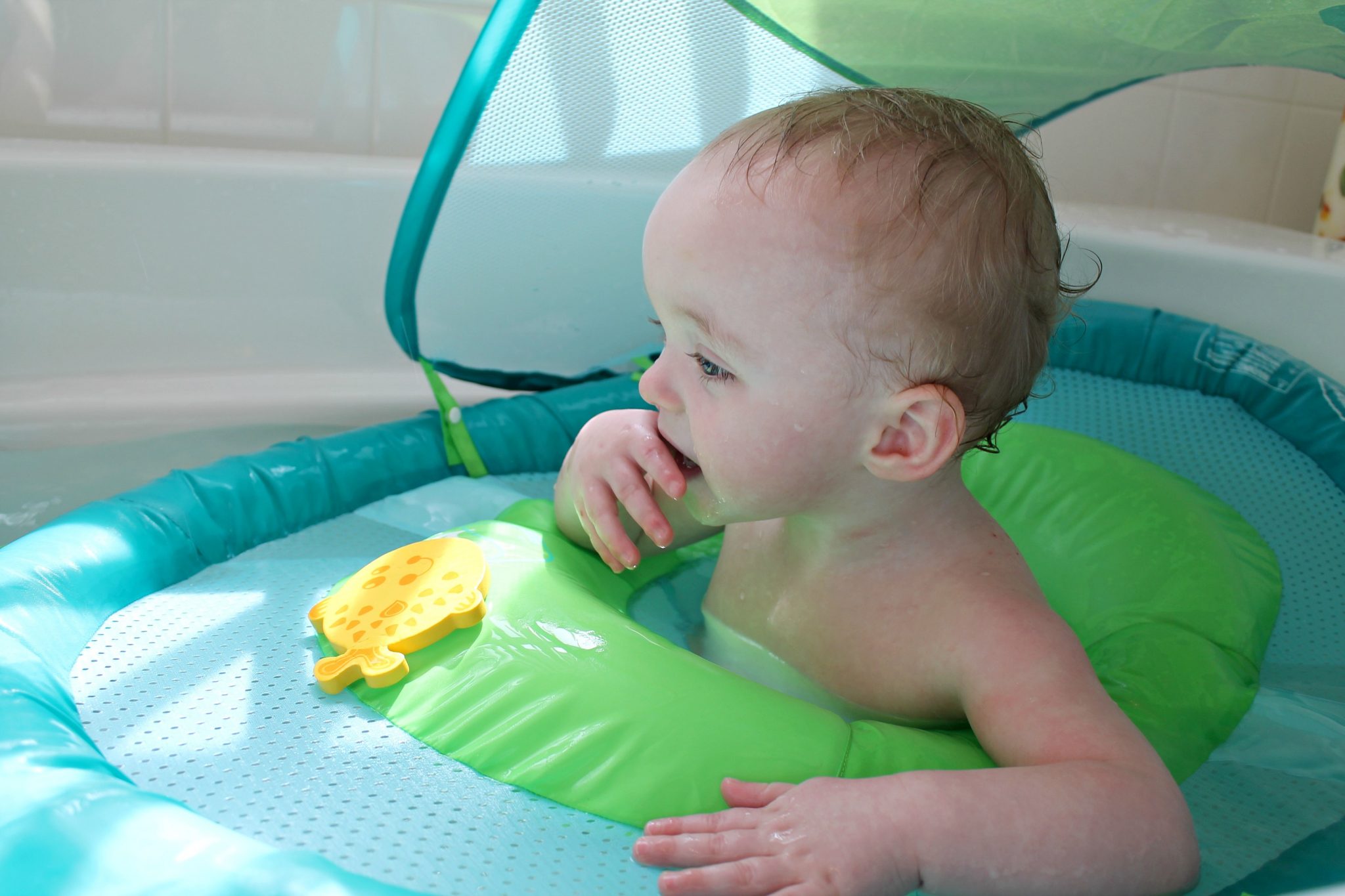 Both of my boys are total water bugs so I know we'll be spending a ton of time at the lake this summer. We're starting to prep now by practicing with our Baby Spring Float! You can pick one up at ToysRUs! The Baby Spring Float is perfect for introducing your little one to the water! Last summer Levi was too little to really get in and splash around so this summer we're really ready to hit the water!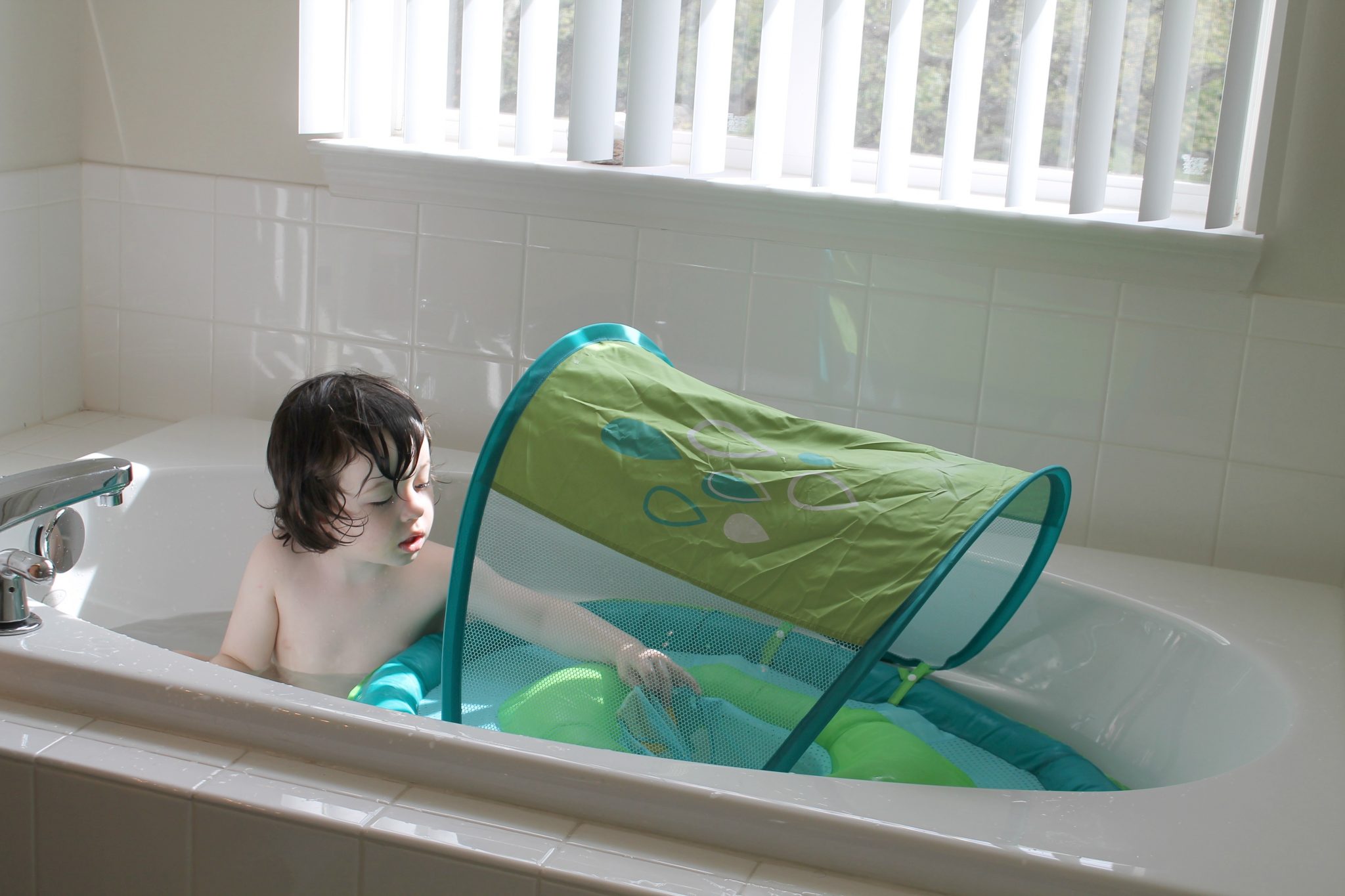 We took the boys over to their grandpa's house because he's got the big tub, and we practiced using our new float. Levi seemed to like sitting inside it and I bet will just love using it when it's warmer outside. I love that there is a canopy that will help keep his light skin protected, too! And, of course, as soon as Wyatt saw Levi having fun with the new float he had to get in on the excitement too!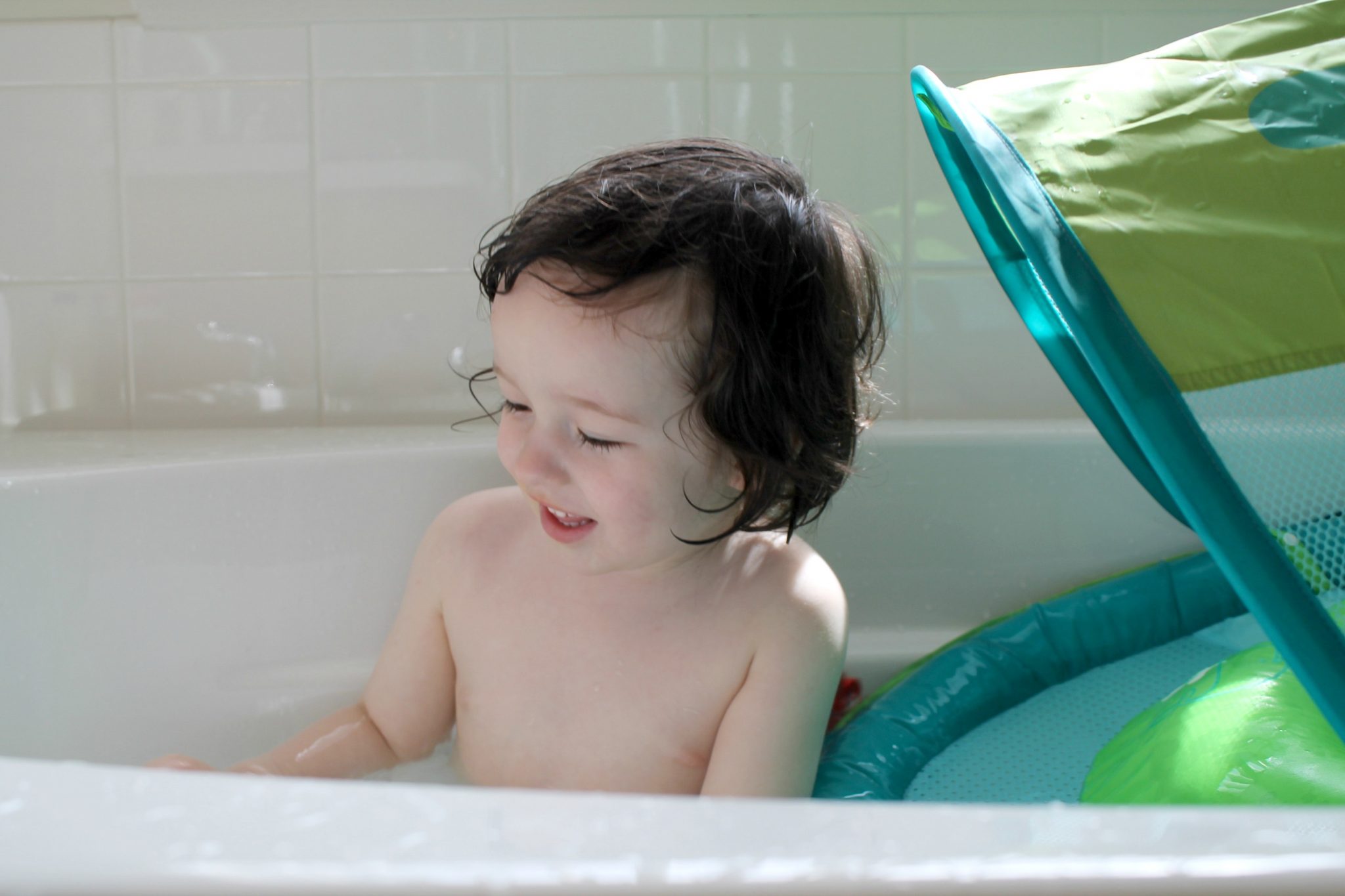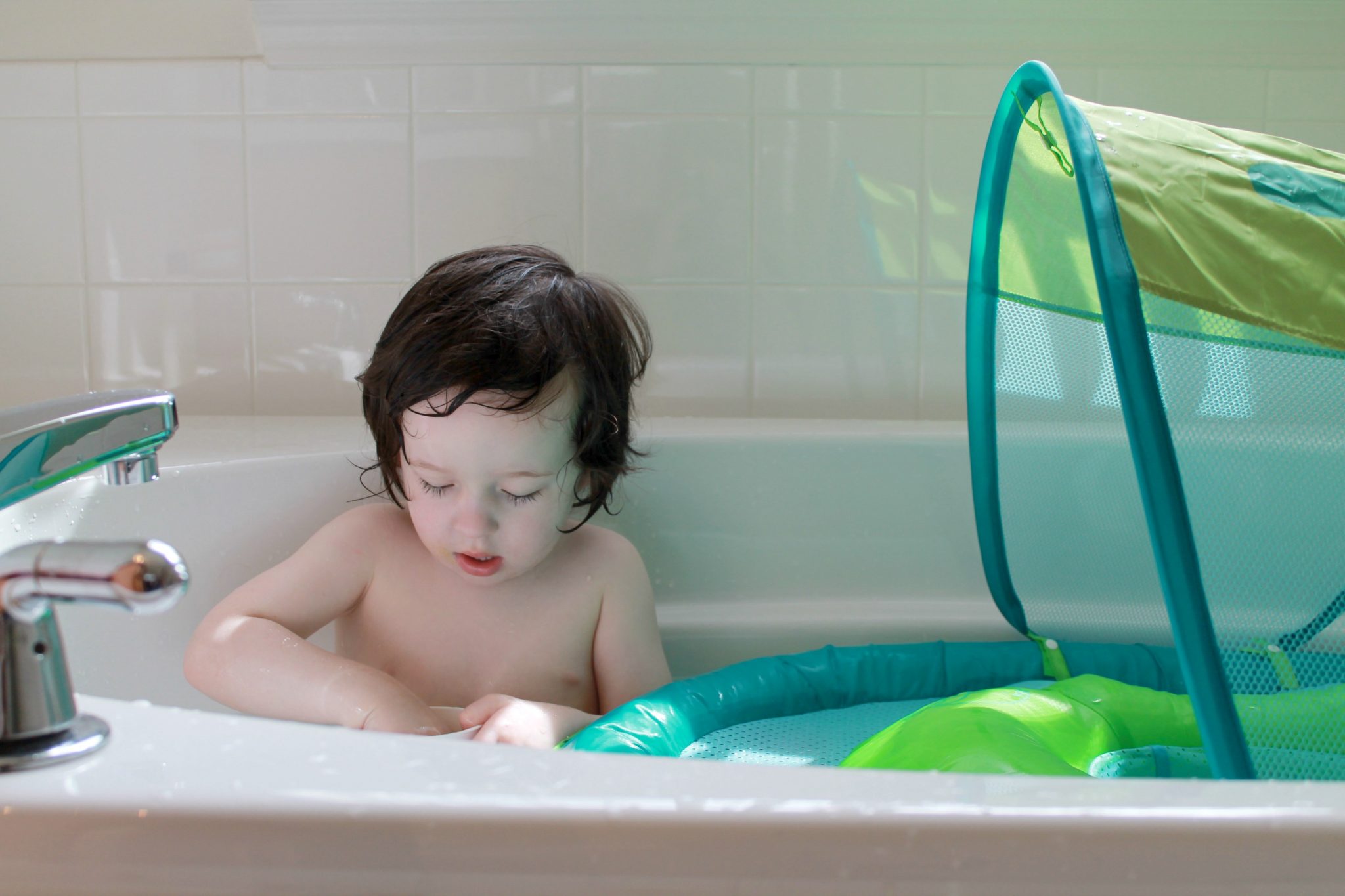 One of the things I'm loving about our Baby Spring Float, is the portability! When deflated, it all folds up and fits into this little carrying case! I love that I can just throw it in the beach bag and that it won't take up a whole lot of room. Or, I won't be stuck lugging a giant inflatable raft around. This is such a convenient size!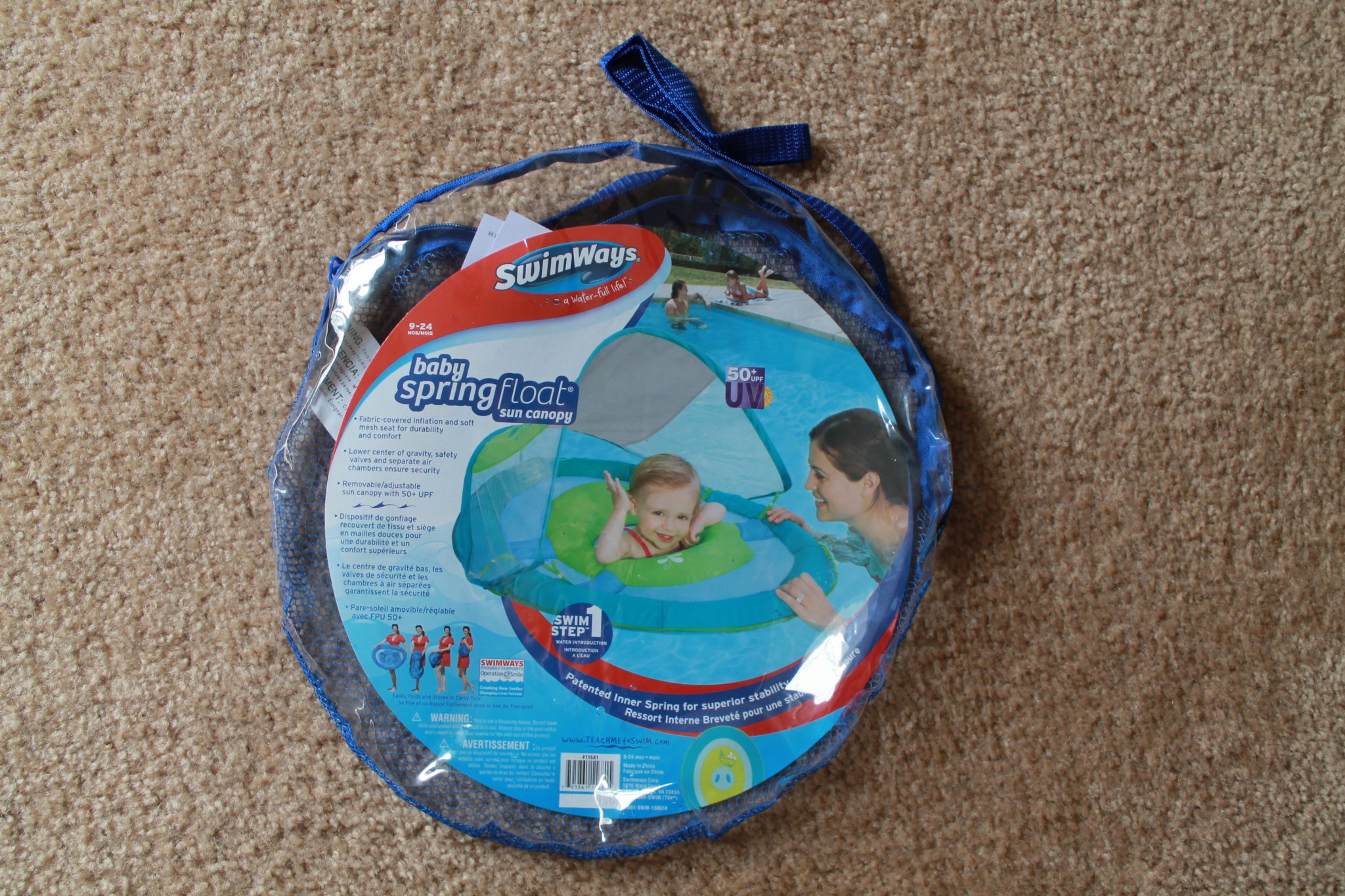 If you have a little one just learning to swim, be sure to check out the Baby Spring Float! If you're little one is older, you can still shop SwimWays for a variety of awesome products to help keep them safe this summer!
What will you be doing to recognize National Learn to Swim Day?