Disclosure: I am a member of the #WorldMarketTribe. But, this post is not sponsored – my love for these rustic and romantic pieces is completely my own.
---
Hi friends! Hope you're having a great day!
Lately I've been swooning over soft purples and natural wood decor. Our bedroom now is a mix and match of furniture that has been passed down to us. Our first real bedroom purchase was this Apple Green Velvet Rae Bed, and since then I've been trying to figure out how I wanted to style the rest of our space.
I've been reading The Life-Changing Magic of Tidying Up by Marie Kondo, and it talks about getting rid of the excess you have in your home and surrounding yourself with items you love. So now when I look at any item for our home furniture or decor, I make sure I really love it before brining it through the doors of our home.
I was browsing the World Market website and instantly began creating a mental list of items I loved, then, that list turned into a mood board, and that mood board has now turned into a blog post.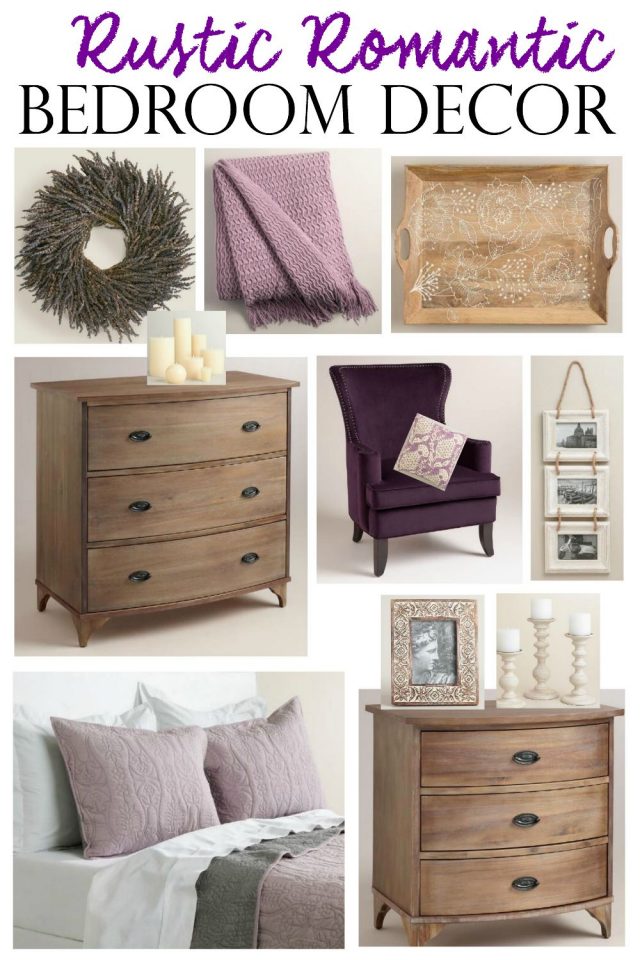 Here are the items that I'm loving:
What are YOUR favorite decor pieces?