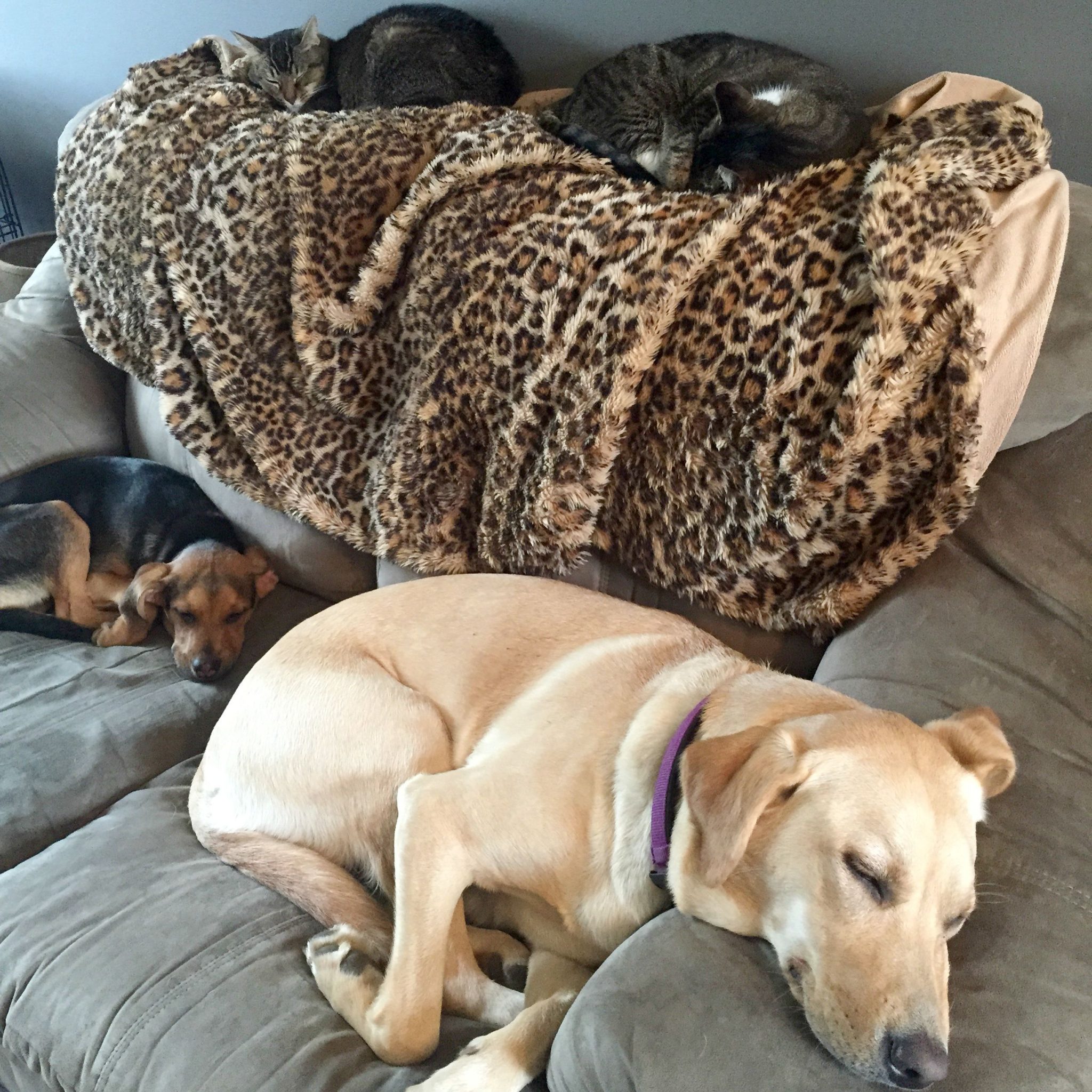 Hi, friends!
Hope you're having a great day! Today I'm going to be talking a little bit about my love for my dog Emma, and an amazing Rachael Ray Contest (because, who DOESN'T love RR?).
As the parent of a fur baby it is understood that life will not always go smoothly. Our dog Emma loves us, she loves us a lot, she might love us too much. She wants to spend every second of every day with us, this includes bed time. Two grown adults + a 70+ (I don't want to give you an exact weight, because she's a lady!) pound lab = a very full queen sized bed. And even though she barely fits, she still thinks the bed is hers and claims it as such each day.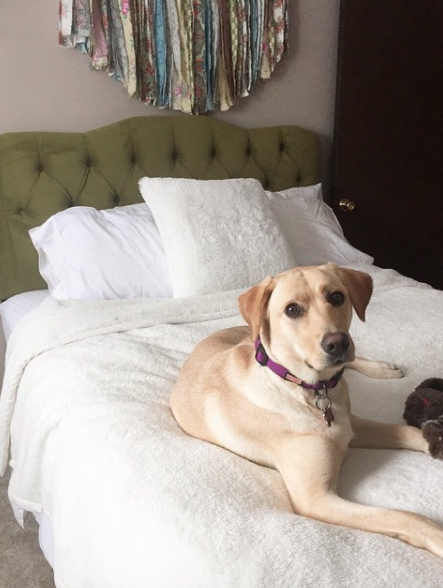 She never wants us to be apart, and when we do leave the house without her, she gets mad. Real mad. If we are gone too long, she gets her revenge. Her weapon of choice is the garbage can, if we "abandon" her she gets even by covering the middle level of our house with whatever she finds in the can. Luckily, we are all very quick to forgive each other because, hey, she's cute.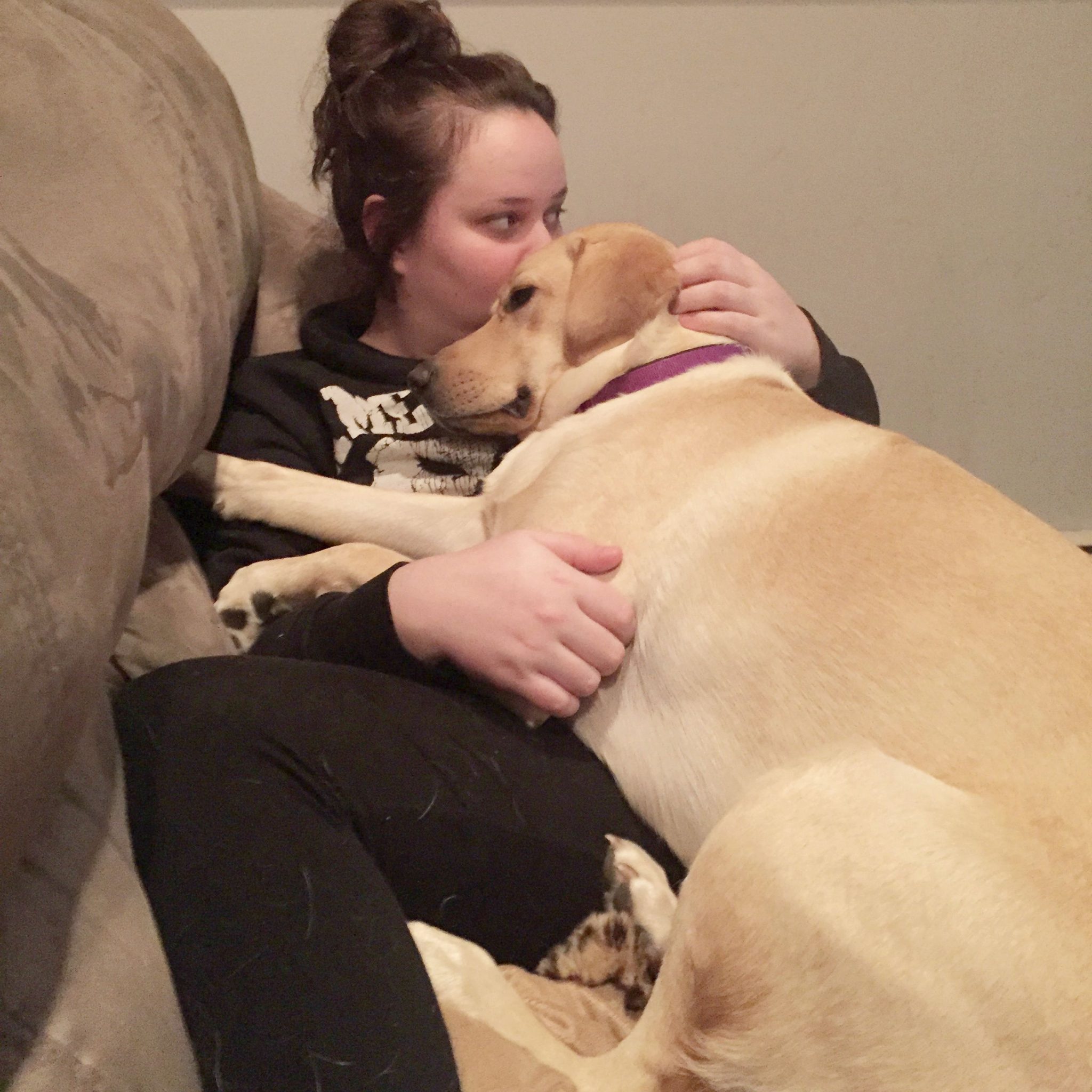 Lately, I'm really loving Rachael Ray, because she loves animals too. You can just tell she has a good heart. She created Rachael's Rescue for all of the forgotten pets out there, pets who don't have the love or care that our sweet pup Emma has.
I didn't know this until recently, but a portion of Rachael's personal proceeds from sales of Nutrish have gone toward food, medical supplies and treatments for animals in need. How incredibly amazing is that?!
She's also great because she wants to give YOU a chance to win an awesome contest! All you have to do is make an awesome meme (like the one I made with Emma's photo below)!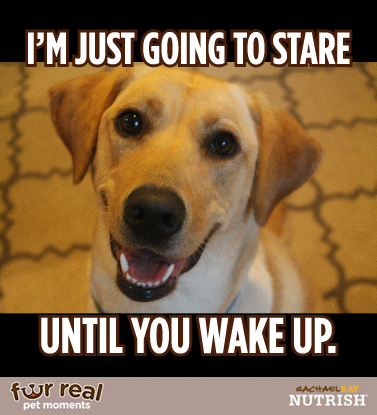 Enter the Rachael Ray Nutrish "Fur Real Pet Moments" contest for YOUR chance to win! Just share your fur real pet moments for a chance to win a great prize – a year's supply of Rachael Ray Nutrish & $1500.
Head HERE to upload a photo of your furry friend
Choose a category
Choose a caption that fits.
Good Luck!
You can also check out Rachael Ray Nutrish on: Twitter, Facebook, Instagram
Do YOU have pets? I'd love to hear all about them!