Disclosure: I'm working with Perdue in the fight against hunger and to help feed families in need. A huge thanks to PERDUE® for sponsoring todays post.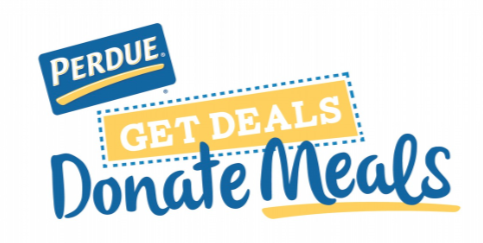 Hi friends!
Hope you're having a great day! As you may or may not know, my son Wyatt is on a completely gluten-free diet. And in our house we try to go gluten-free as often as possible to help support Wyatt. One of Wyatt's favorite things to eat are Perdue's Simply Smart Gluten Free Chicken Breast Tenders! And as a mom, I love these chicken tenders too because there are just so many possibilities for meal ideas that come along with a key staple like this. This month I'll be teaming up with Perdue to share some of the easy meal ideas with you – and today we're going to get started with a delicious Gluten-Free Chicken Avocado Wrap (or sandwich!).
First, you'll need to make your Simply Smart Chicken Breast Tenders. Now, if you eat gluten-free you know that it can be hard to find things that taste "right". We searched high and low for chicken options for Wyatt because he was such a huge fan of breaded chicken products before switching his diet. The only breaded chicken tenders that Wyatt will eat are these Simply Smart tenders. And it's easy to see why – because they come out so crispy, golden, and perfect!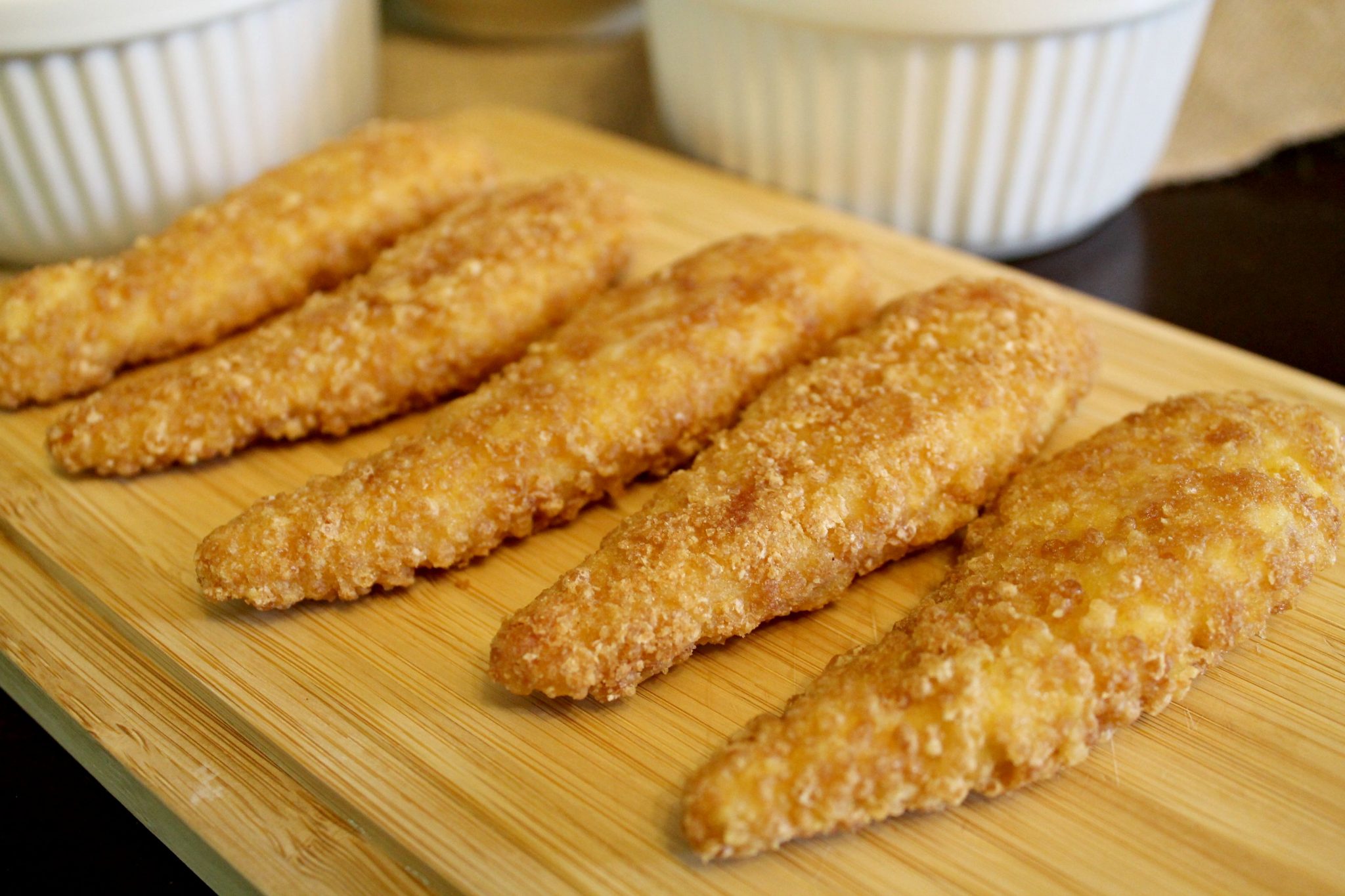 Our Gluten-Free Chicken Tender Avocado wrap is so simple to make and it's easily doubled in case you want to make multiple wraps for a party, or special get together with family. All of the ingredients are easily accessible and can be found at your local grocery store!
You'll need:
Gluten-Free Tortillas
Romaine Lettuce
American, Cheddar, and Mozzarella Cheese Slices
Perdue® Simply Smart Gluten Free Chicken Breast Tenders, (slice each piece into 3)
Tomatoes (sliced)
Avocado (sliced)
Gluten-Free Avocado Ranch Dressing
Steps:
Grab a delicious Gluten-Free Tortilla (be careful they break easily)
Add a slice of American, Cheddar, and Mozzarella and be sure to fan them out on top.
Bring on the lettuce! Grab a few pieces of crisp Romaine lettuce and pile it on.
Add your pre-sliced pieces of Perdue® Simply Smart Gluten Free Chicken Breast Tenders
Cover with your sliced tomatoes.
Add avocado slices
Drizzle in avocado ranch
Wrap (or leave unwrapped) and enjoy!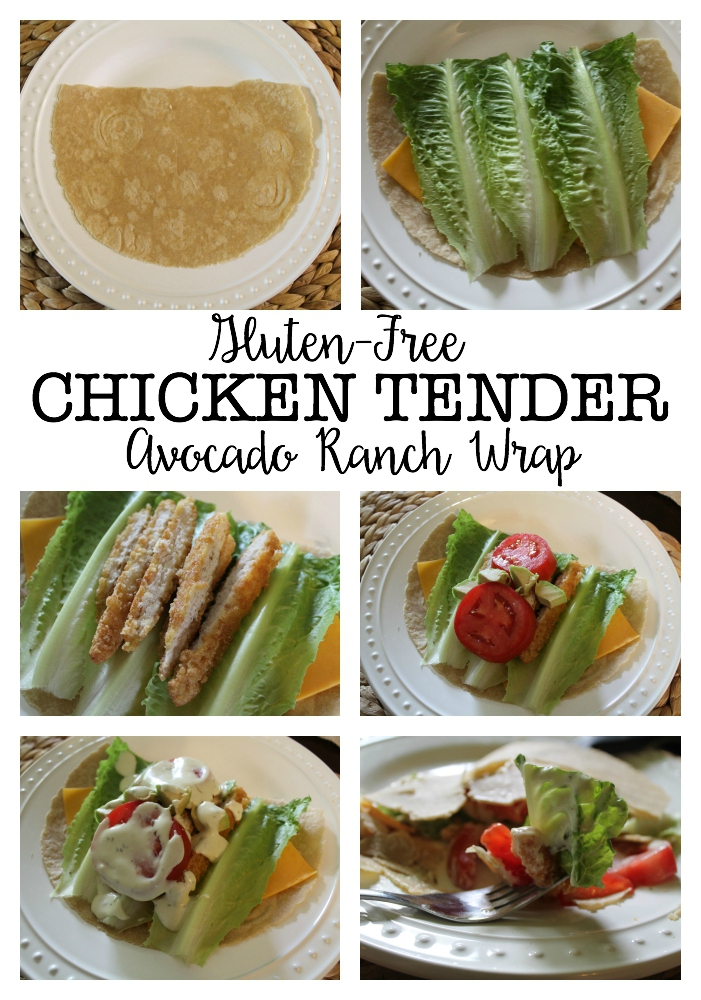 I love to eat mine unwrapped because like I stated above, gluten-free tortillas are so hard to keep together and they break easily. Sometimes I'll layer another tortilla right on top after I'm done to add some extra texture. Right now Wyatt is getting out of school in the late afternoon so he's eating lunch before he leaves for school. This wrap is perfect to throw together at the last minute, I just keep the ingredients stored in tupperware containers in the fridge so they're easily accessible anytime! It's nice to have something where you can just pull contents out of your fridge and throw it together – plus, the chicken only takes 10 minutes to cook in the oven! Just pre-heat, grab what you need, pull your chicken out, and go!
And, because I love to give you options – I also created the same recipe on a gluten-free loaf! I buy the bread pre-packaged and pop it in the oven for 5 minutes at 400 degrees just enough to warm the loaf and give it a bit of a crisp. Then, I half the loaf, and add all of the ingredients as mentioned above!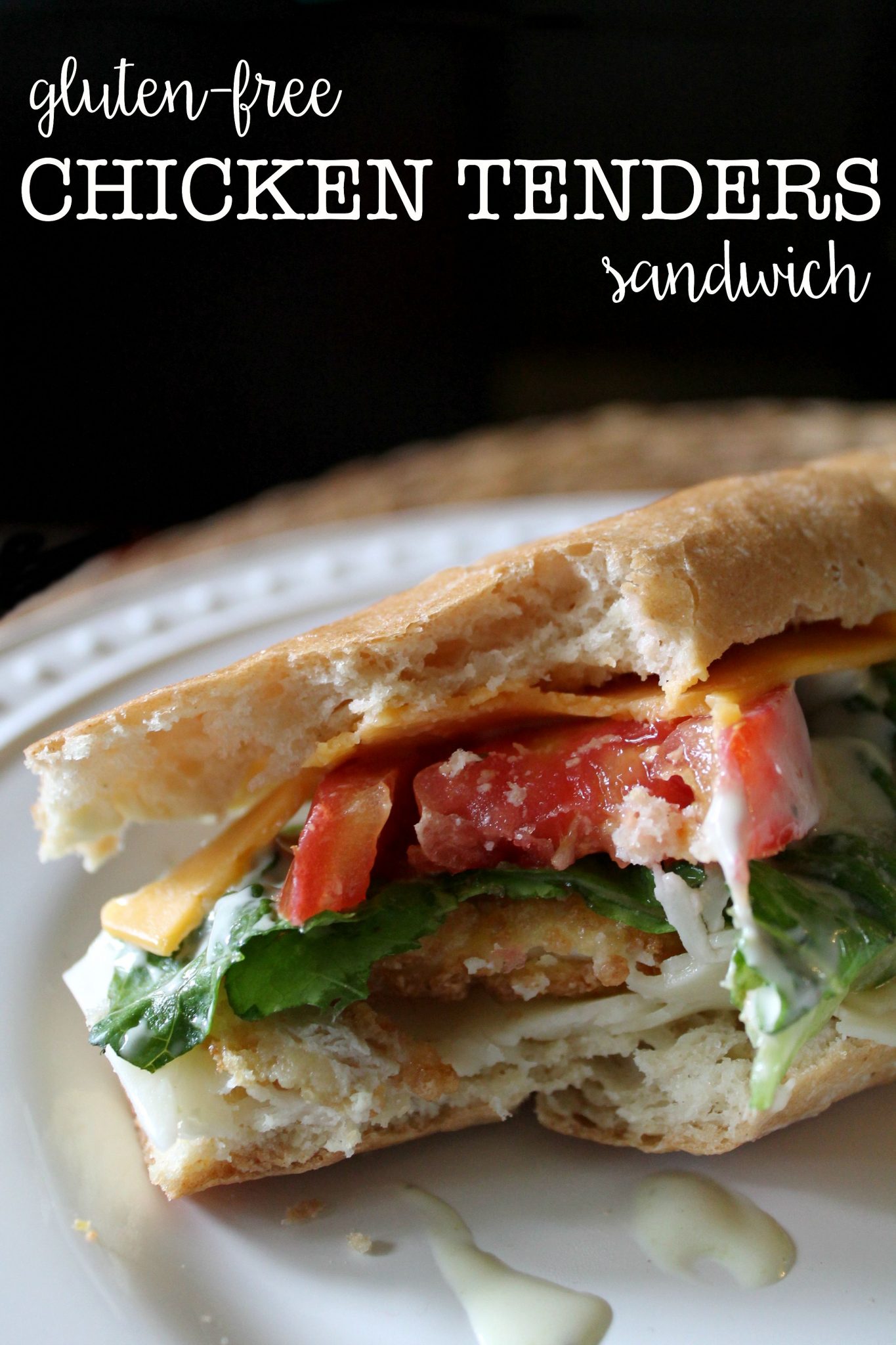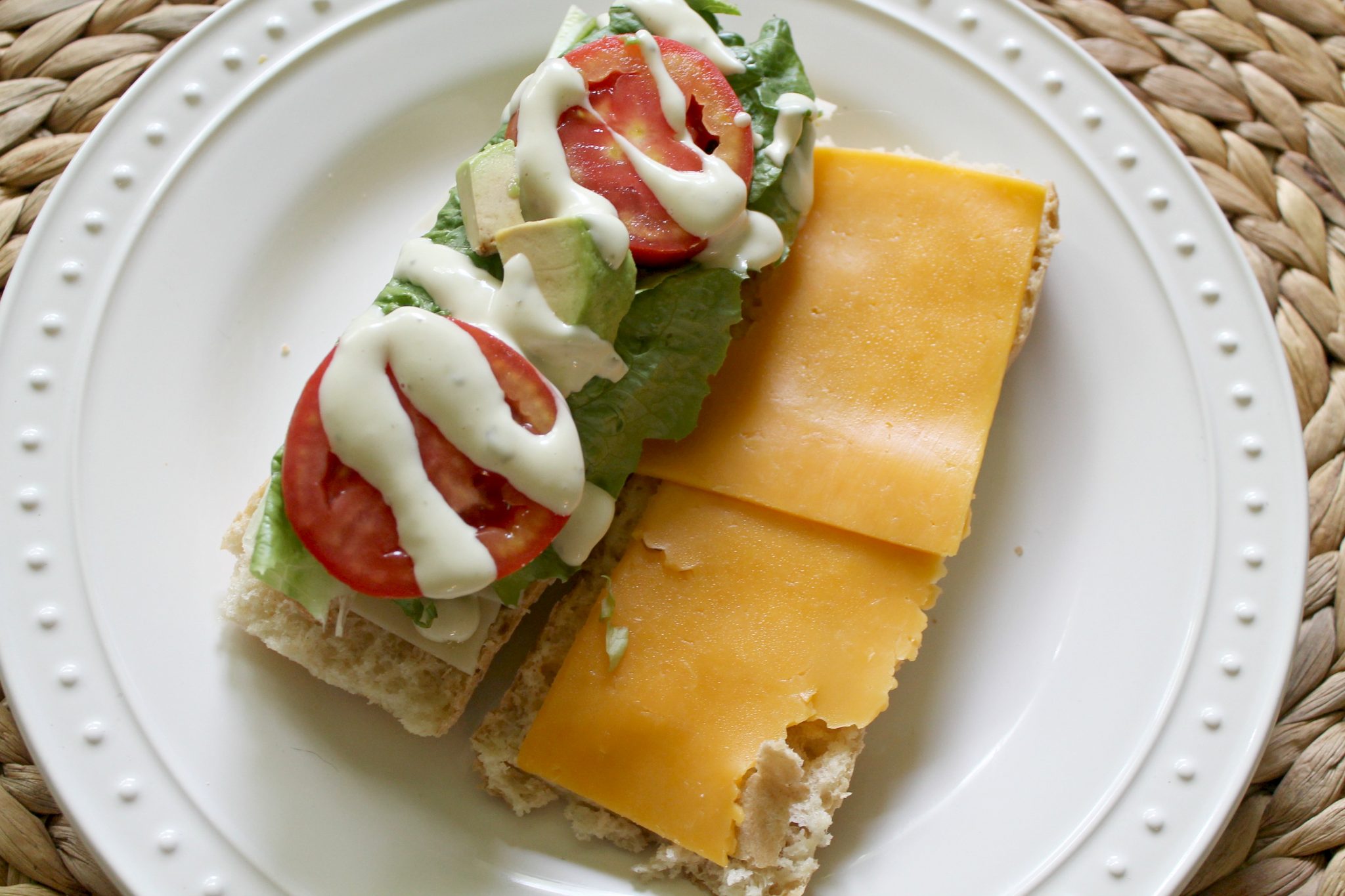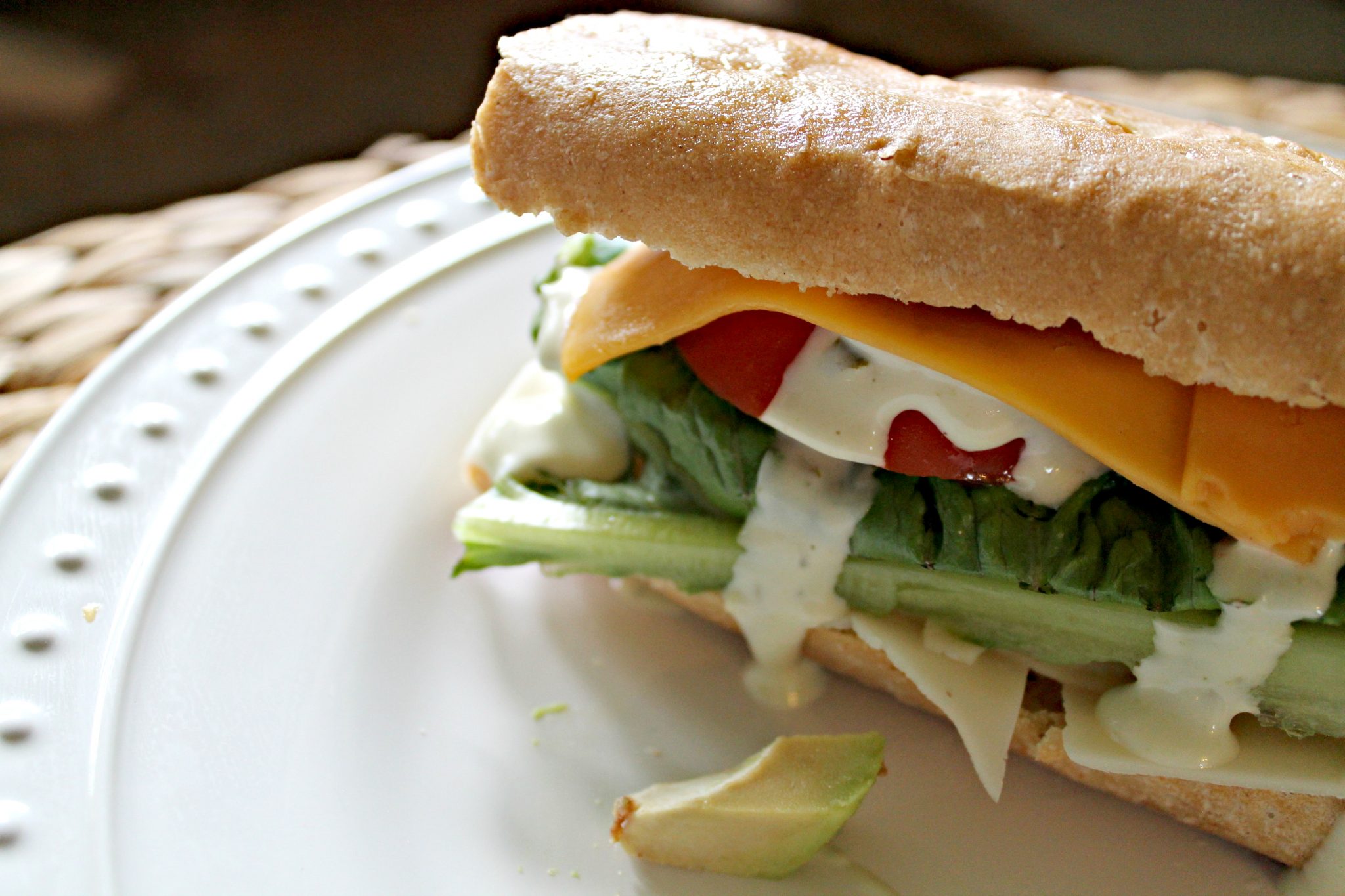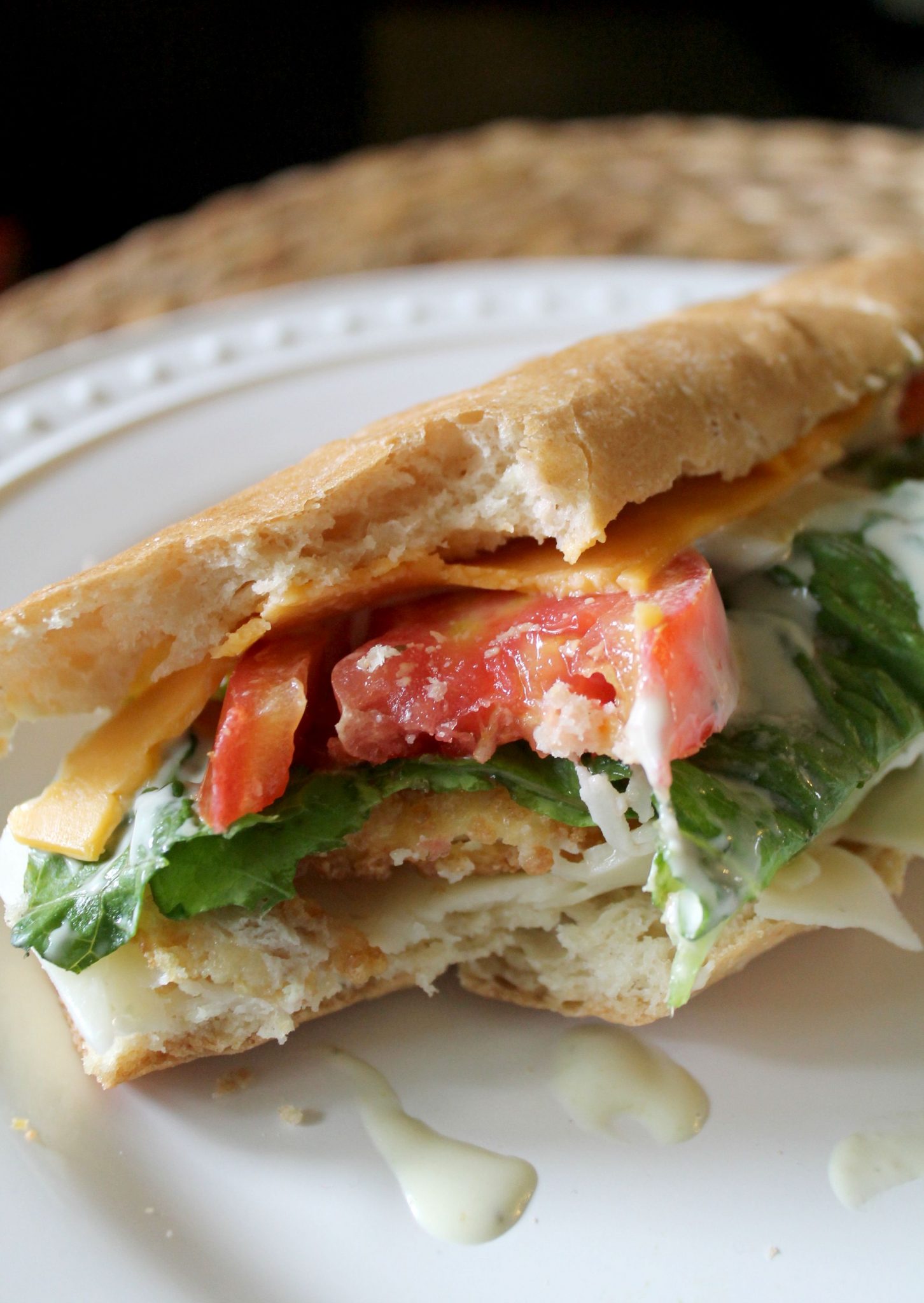 While I was making my sandwiches I decided to make a double of each to drop off at a girlfriends house, she just had a baby and I knew how much she would appreciate the gesture. Note: Bringing food with you to a friends house is always the way to go!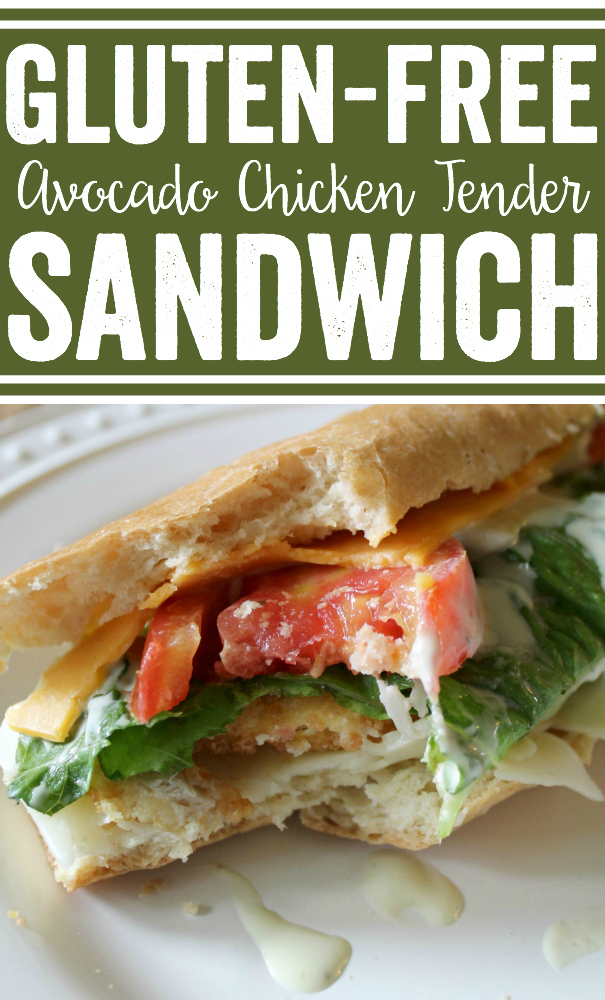 Another reason why we love Perdue, not just their products, but them as a brand is because they do good things. Good things like the #DonateMeals campaign. Every time you redeem one of Perdue's specially marked coupons for easy, convenient PERDUE® Chicken Products, Perdue Foods will donate 4 ounces of protein to Feeding America® to help provide a meal* through its nationwide network of food banks.** Maximum donation: 450,000 pounds of protein. How incredible is that? To learn more on how to Get Deals and #DonateMeals: https://www.perdue.com/promotions/ 
*Feeding America guidelines: 4 ounces of protein = 1 meal. 1 meal = $0.10.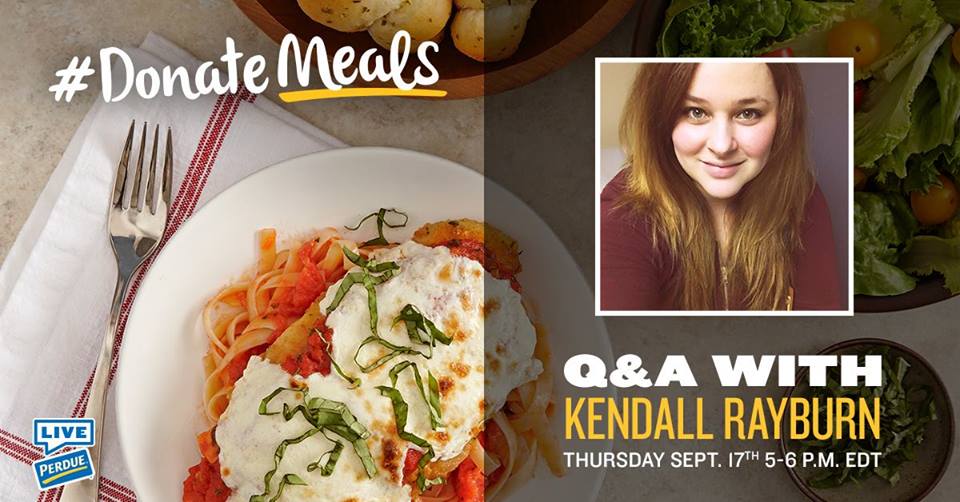 Perdue Live Q&A Event: Thursday September 17th at 5pm ET
I'm going to be on Perdue's Facebook page live Thursday to chat with people, share recipe ideas, stories and tips! Join us LIVE at 8 p.m. ET on Thursday September 17th on Perdue's Facebook page. I would LOVE for you to join me! Just head here to RSVP: https://www.facebook.com/events/1892208174337145