Disclosure: This post is in partnership with Total Wireless. I am a member of the #TotalWirelessTeam.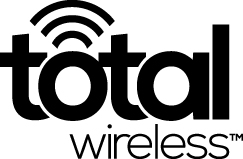 Hi, friends!
Hope you're having a great day! I'm back to talk about my love for Total Wireless and saving! I really cannot believe the holidays are already upon us, can you? It seems as if fall just got here and it's already over. Now we're busy prepping for Thanksgiving, and we all know what comes after Thanksgiving, Black Friday and holiday shopping!
Now, I don't know if you're the type that shops on Black Friday, but I kinda am. I love getting a good deal and love saving money. And spoiler alert, I'm totally prepping to go out into the madness this year! Because I have a lot of people to buy for (and pets) and I want to make sure I'm getting the most for my money this holiday gifting season. I've put together a collection of some of my favorite items, (all from Walmart) to make gift giving easy-peasy, ready?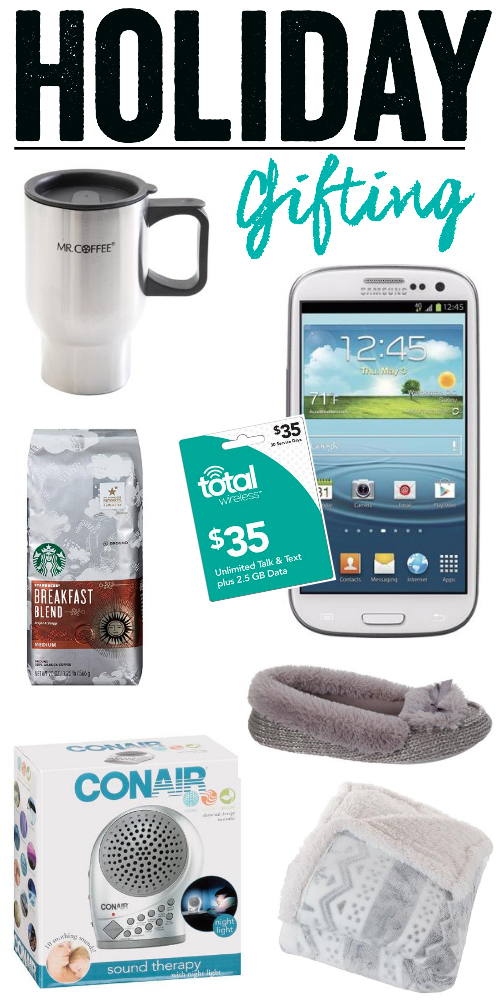 5 Awesome Holiday Gifting Ideas!
Coffee Mug + coffee: no one can resist a beautifully crafted coffee mug that will keep that liquid gold piping hot on a cold winter's day, can you tell I love coffee? And, what goes better with a nice coffee mug than a bag of coffee! I'm telling you this right now – you hand someone a gift bag with these two items and they'll love ya forever.
Slippers: Who doesn't love keeping their toes cozy? Slippers are a win-win for everyone on your shopping list this year. Even my little ones love their slippers.
Phone + minutes: Perfect for anyone on your list this year is this Samsung Galaxy S 111. It's an amazing phone and is backed by Total Wireless. The plans are affordable and whoever the recipient is can have a high-quality phone to chat and communicate with friends and family all season long. It's got everything they need, and nothing they don't. It really is the gift that keeps on giving, don't you think! And, an extra card or two are an excellent idea for a stocking stuffer so they can keep their phone loaded and those relationships full of conversation! And, if the recipient needs help setting up their phone, they can check out my how-to post here.
Blanket: Soft blankets are a great way for friends and family to cozy up during the chilly winter months. Never underestimate the power of giving someone a soft blanket, everyone loves to be warm and comfortable, everyone.
Sound Machine: Speaking of comfort, I love the idea of gifting a sound machine. It's the ultimate way to relax and unwind after a stressful day. Turn it on when you're getting in bed for the night and in minutes you'll be lost in the sound of crashing waves, heavy rain, or whatever sound relaxes you the most.
Want to learn more about Total Wireless?
Check out my past posts here:
Setting Up Your Total Wireless Phone
Prepping for Back to School with Total Wireless
Everything You Need, Nothing You Don't