Disclosure: A huge thanks to Disney On Ice for providing tickets to the show! #DisneyOnIce #TreasureTrove
Hi, friends!
As you may know – we love attending Disney On Ice events! The last show we went to was FROZEN and Wyatt absolutely loved it! This weekend we will be attending Treasure Trove which features many of our favorite Disney characters! And we will be taking both boys, so it will be a fun family event for us all to do together! We are SO excited, we love ALL things Disney and I just can't wait to see the show!
Just check out this preview video:
About the show:
Get tangled up in Disney's 50th animated feature with Rapunzel and Flynn and enter the worlds of your other favorite Disney princesses –Tiana, Cinderella, Jasmine, Ariel, Aurora, Belle, Mulan and of course, the one who started it all, Snow White. Ahoy, Mateys! Set sail with Peter Pan, the always sassy Tinker Bell and the cantankerous Captain Hook and his pirate pals on an adventure beyond Never Land! Trek the wilds of Africa with Simba, Nala, Pumbaa and Timon as they discover the true meaning of the 'Circle of Life.' Tick-Tock! Tick-Tock! Don't be late to a very important date with Alice and the Mad Hatter as they march with the Queen of Hearts' Army of Cards. Set a playdate with Woody and Buzz Lightyear because the toys are back in town. Relive magical moments in this ultimate Disney animation celebration coming to Auburn Hills!"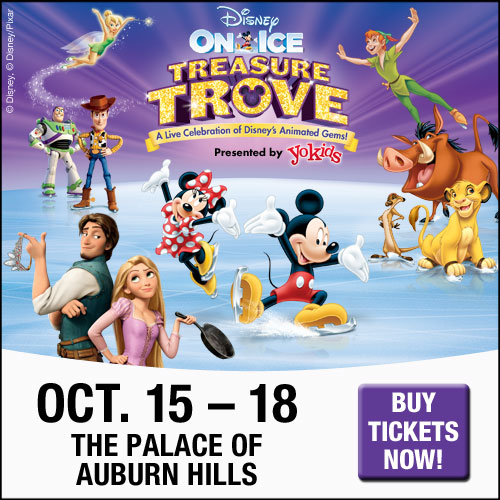 For show schedule and pricing, visit: http://www.disneyonice.com 
Head HERE to purchase tickets!
Use code "DEAL2" for 20% off!
Offer expires on 10/14. Not valid on Rinkside or VIP seats.
Have YOU been to Disney On Ice?