Disclosure: I'm serving my dog CESAR® home delights™ as part of a sponsored series with Socialstars. #CesarHomeDelights Hi, friends! Hope you're having a wonderful day! Today I'm back with another post about my dear pup, Teddy and CESAR® Home Delights™.
Hi, friends!
We're back today with our final post with the CESAR® home delights™ series! If you missed the previous posts, be sure to check out post one and post two!
Our small dog, Ted loves when it's time to eat. His favorite CESAR® home delights™ flavors so far are the Slow Cooked Chicken & Vegetables Dinner and the Pot Roast variety, both look just like meals our family would eat! The food is formulated for dogs but looks and smells like food you'd serve right at your kitchen table – you really have to try it if you have a small dog!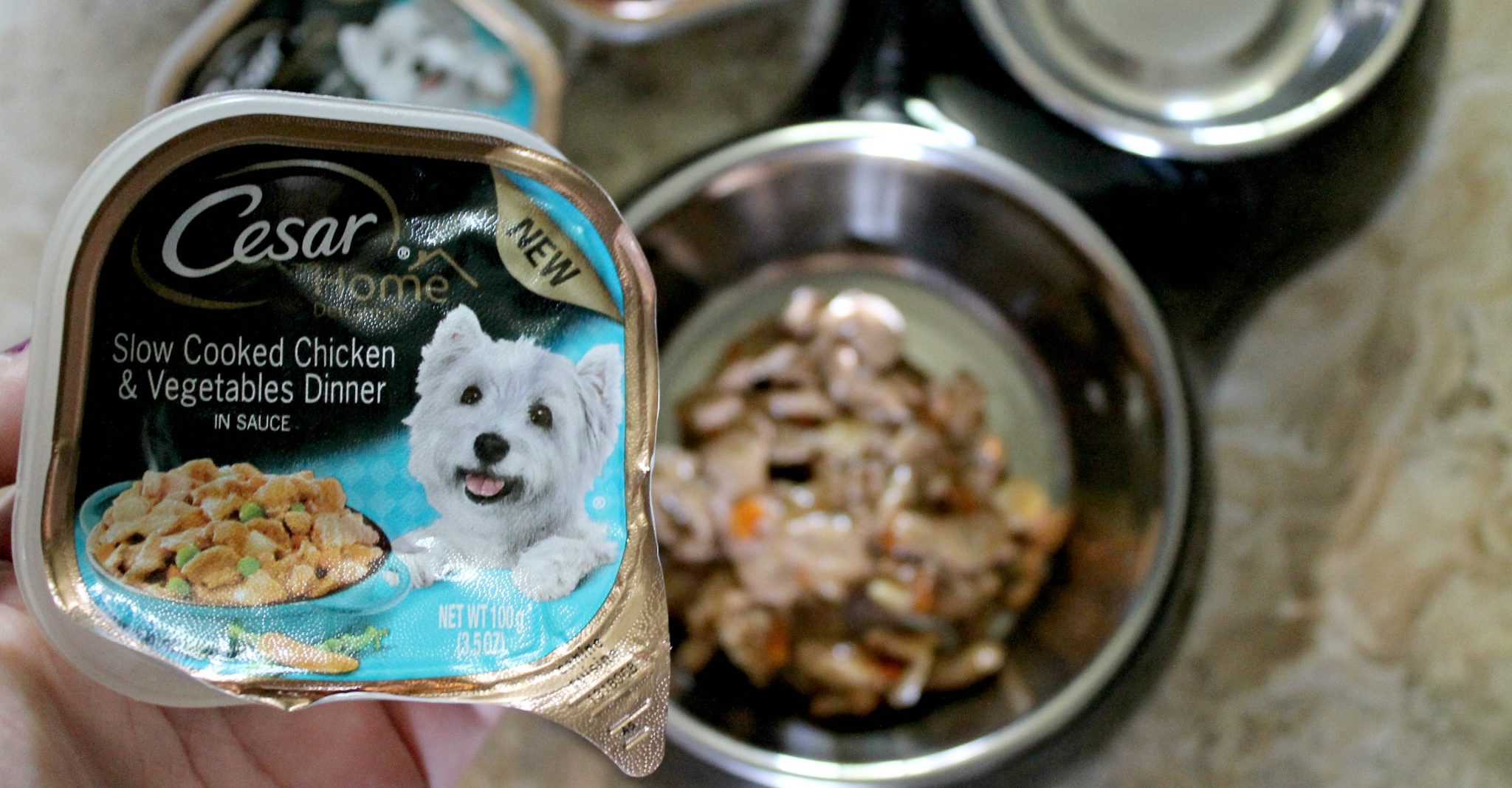 Ted is a very playful and energetic dog, (he's also the master of snuggling). I recently had surgery and during the week I was not able to move around much, Ted was right by my side, the WHOLE time. It was the sweetest thing and it really showed me what kind of heart he has, he's just my little best friend! He got so upset with me when I went back to work because I wasn't paying attention to him and I felt so terrible!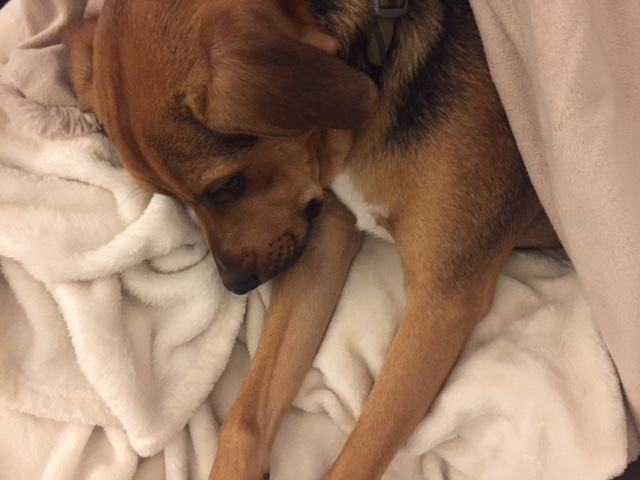 Ted is just so important to our family. And it's important to us that he's eating enough and getting the right food. And we can tell just by watching Ted eat, that he enjoys his CESAR® home delights™. He gets SO excited to see pour it into his bowl, he can hardly contain himself – and like I said before, I really can't get over how delicious it looks to ME, which lets me know it's a quality gourmet dog food. Before, he would always want what we were eating, now he's completely content with what he has! And there are so many great flavors available for your small dog to try!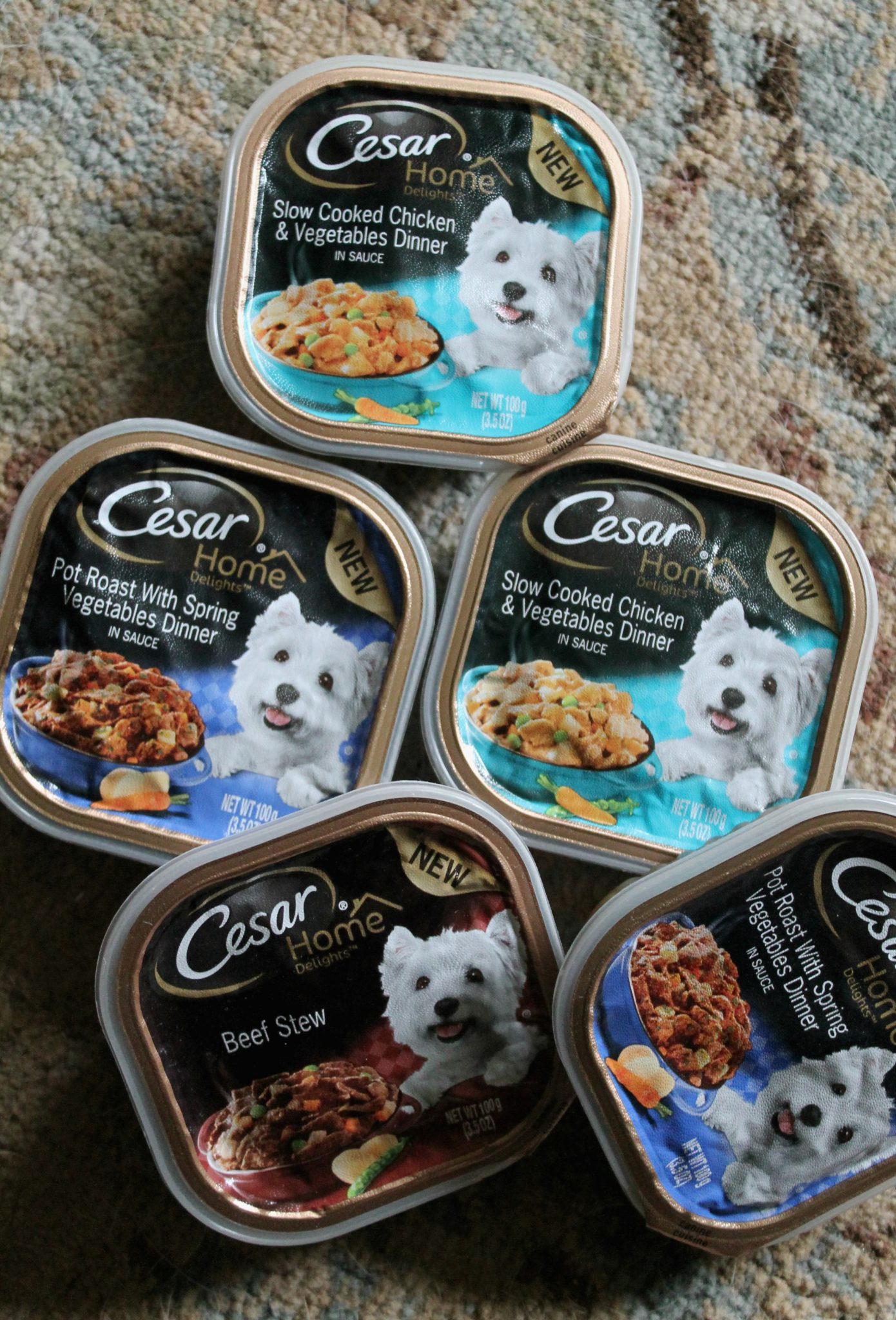 Be sure to check out CESAR on Facebook and Twitter!
And pick up some CESAR® home delights™ for your dog! They'll thank you later!
®/™Trademarks of © Mars, Incorporated 2015