Disclosure: I'm serving my dog CESAR® home delights™ as part of a sponsored series with Socialstars. #CesarHomeDelights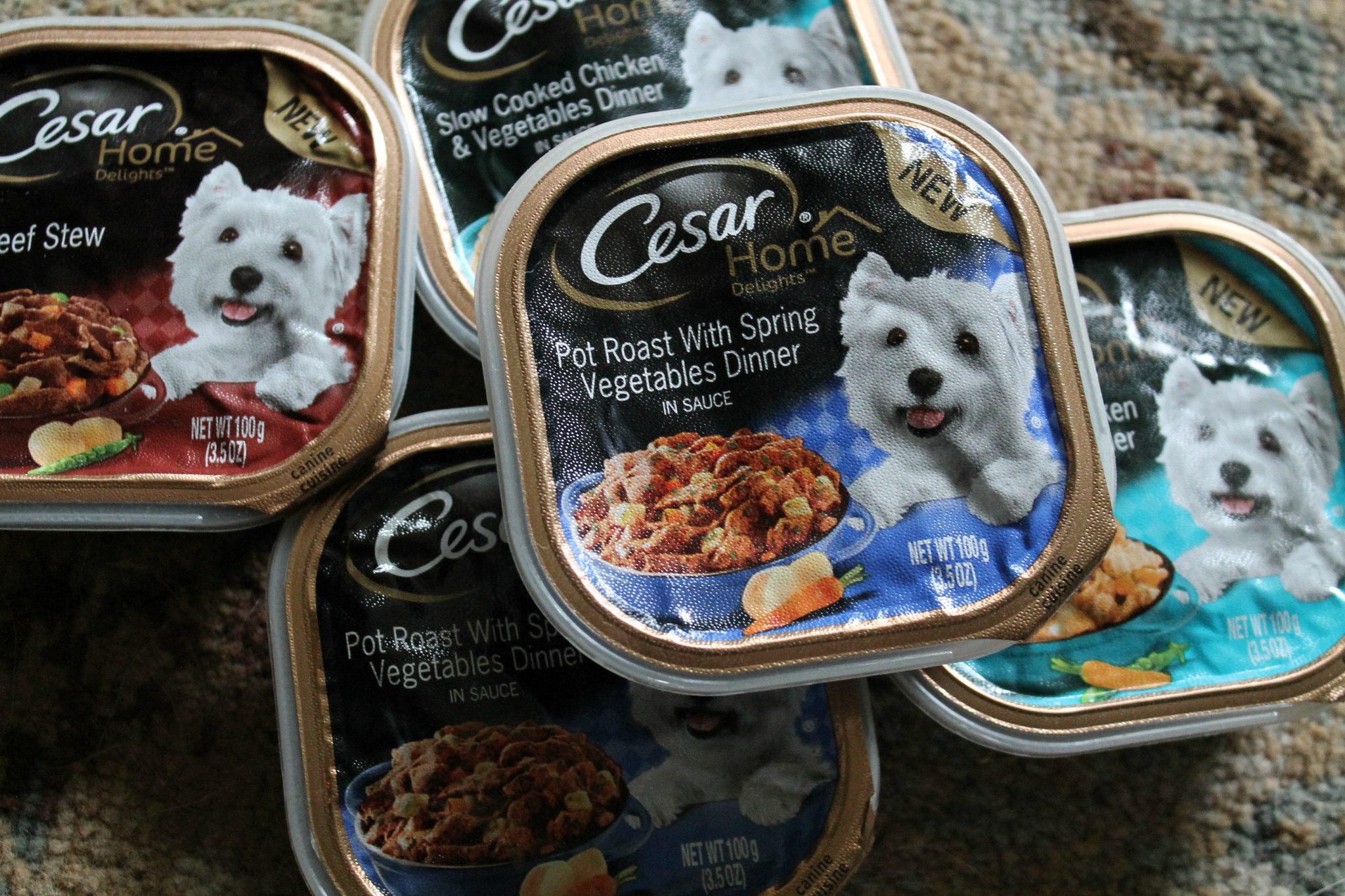 Hi, friends! Hope you're having a wonderful day! Today I'm back with another post about my dear pup, Teddy and CESAR® Home Delights™. If you didn't catch our first post, you can check it out here!
I wanted to talk about falling for Ted and some of my favorite moments (so far) with Him. He really is my BFF and my husband William and I are always joking around that he is MY dog and our Labrador, Emma is his. I know it sounds crazy, but I really feel like I was meant to be Ted's mom. I remember when his foster mom brought him over to see if he was a good fit. The kids and I were waiting upstairs at the window and William saw the car pull into our driveway. He saw the foster mom carrying ted with just one arm, a little bundle of brown and black fur tucked right in the nook of her elbow. William looked back at me with this "I know you're going to love him" look – and as soon as they came in the house and I saw him, I instantly did love him.
I mean, how could I not.

He spent the first few days snuggled up next to me on the couch, and instead of putting him in his crate at night like we did with Emma, I brought him right up to bed with William and I, and he slept curled up in a little ball, under the blankets between us. And that's exactly where he's slept every single night.
For a lot of people, animals are just animals. But for us, in our home, our animals are part of our family. And, I'm not going to lie..
The degree to which I like you will solely depend on two factors:
How cute you think my kids are
How cute you think my animals are.
And bonus points for the degree to which you verbalize their cuteness.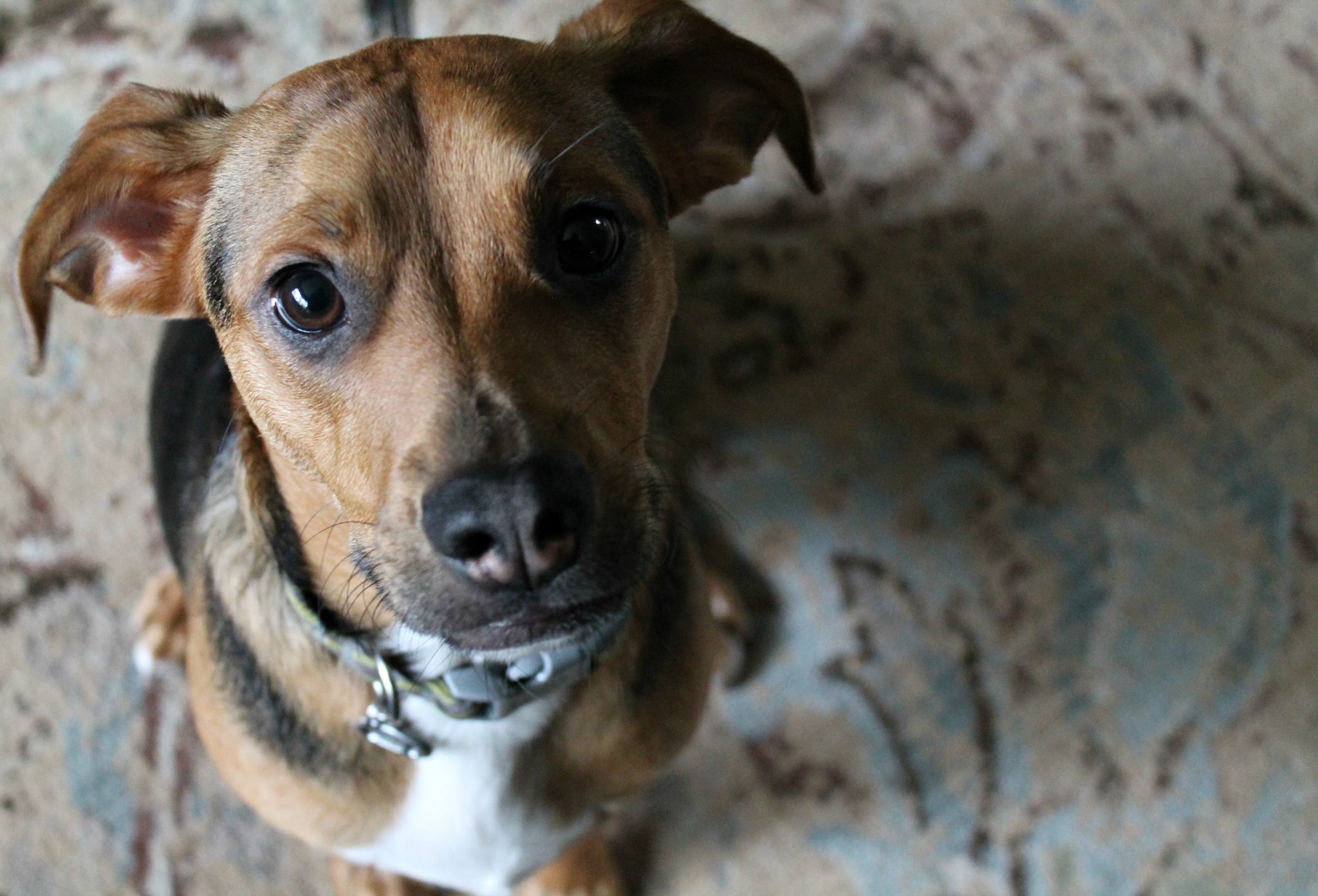 One of the ways we care for Ted is feeding him delicious food like CESAR® Home Delights™. He gobbles is all right up! And as he's grown, his nutrition still remains very important to us. Neither William or I have ever had a small dog like Ted before, so we weren't quite sure what he needed nutrition-wise. CESAR® Home Delights™ borrows the recipes your family loves and makes them just for your dog, so you know they'll enjoy it. Home delights™ looks and smells like human food but is formulated for dogs! If you have a small dog, I definitely recommend trying it – they will thank you!
Be sure to check out CESAR on Facebook and Twitter!
®/™Trademarks of © Mars, Incorporated 2015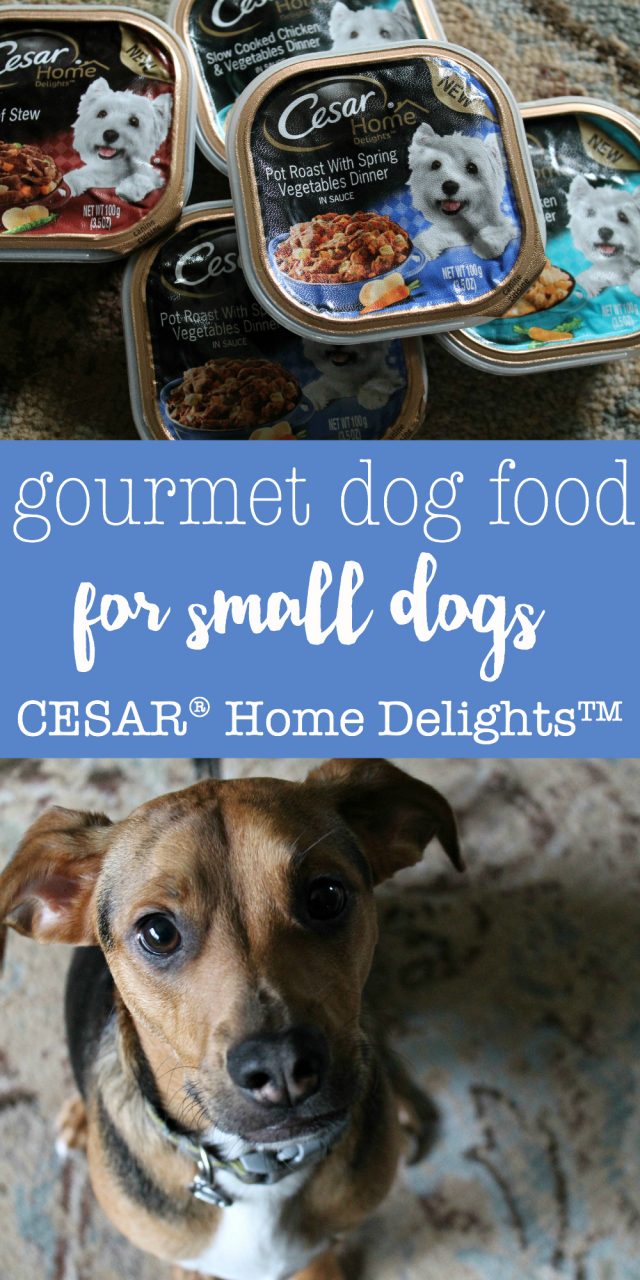 Falling for Ted was one of the easiest things I've ever done! Now he's part of the family and I can't even begin to imagine life without him!