Disclosure: This shop has been compensated by Collective Bias, Inc. and its advertiser. All opinions are mine alone. #ICantEven #BigLots #CollectiveBias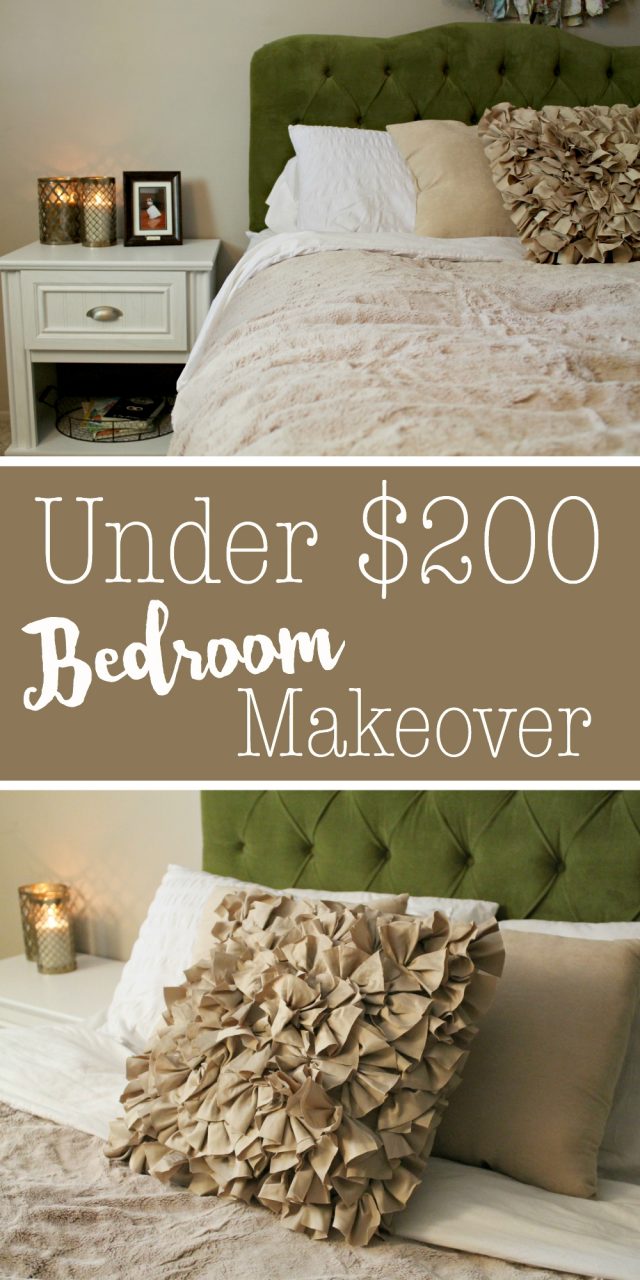 Hi friends!
Today I am going to show you how you can update the look of your bedroom for under $200 at Big Lots! I am so excited about this post because I feel like I got some really amazing things at some pretty incredible prices!
First things first, let me show you what our room looked like before. It wasn't terrible by any means, but it definitely needed some sprucing up. The room felt so dark to me, and I wanted to lighten it up a little bit without going too crazy with color. I knew I wanted to update the dark green curtains and add in some that were a bit more airy.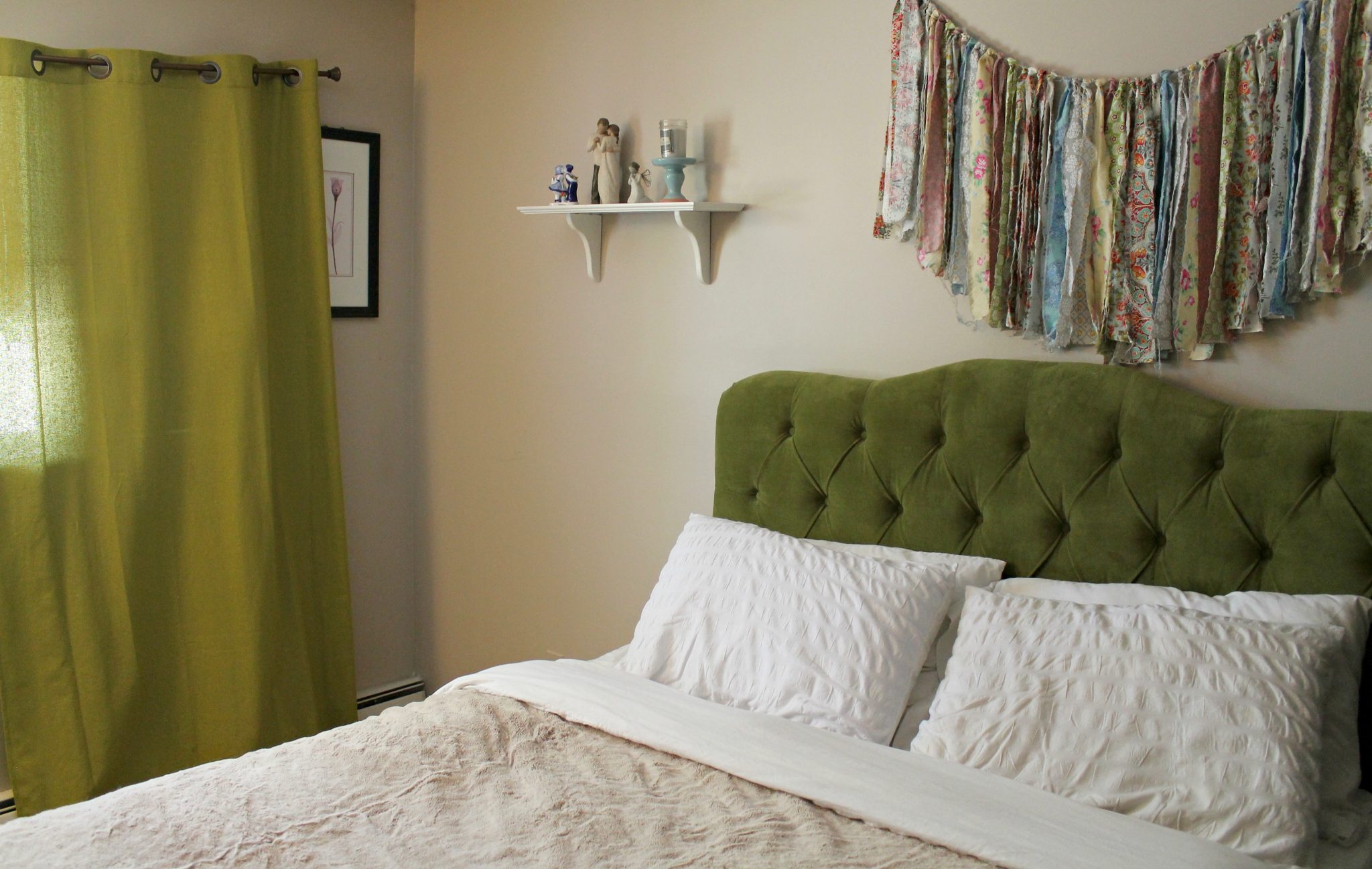 We also didn't have a night stand, and I've been on the hunt for the perfect one forever – it's just so hard to find a good night stand that isn't a fortune these days! So, beside our bed was a little blank, and it was kind of a pain to not have anything to set a glass or book on when I needed to.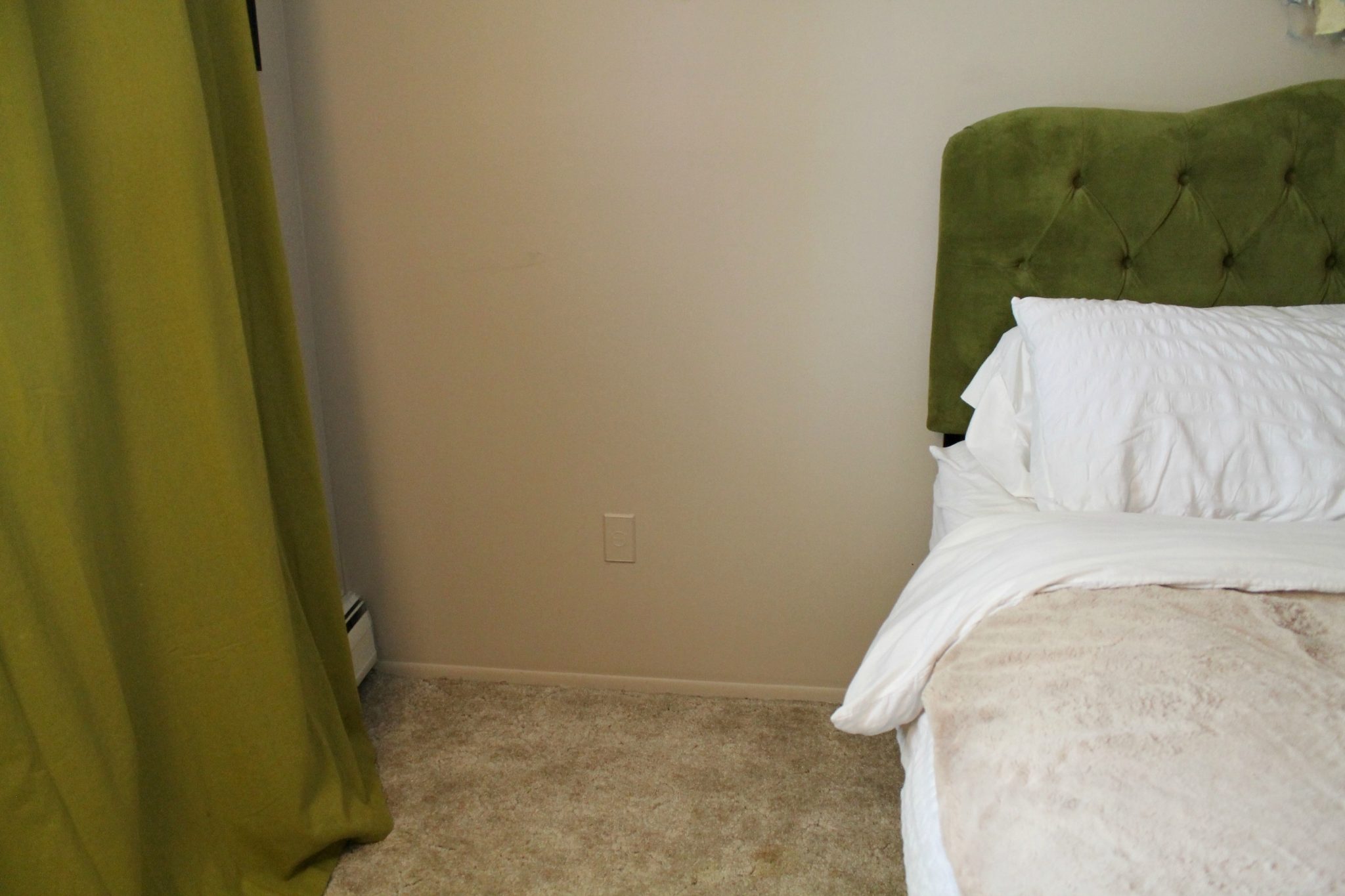 Luckily, I was able to find everything I needed at Big Lots. The staff there was SO friendly and helpful, as soon as I found the night stand I wanted, a nice salesman got it from the back room, and left it up at the front of the store for me so I didn't have to lug it around in my cart while I shopped! And he did it all with a smile! It's things like that, that make me so appreciative of good customer service. And especially since I was shopping with my littlest one, Levi – I appreciated the positive attitude and kindness!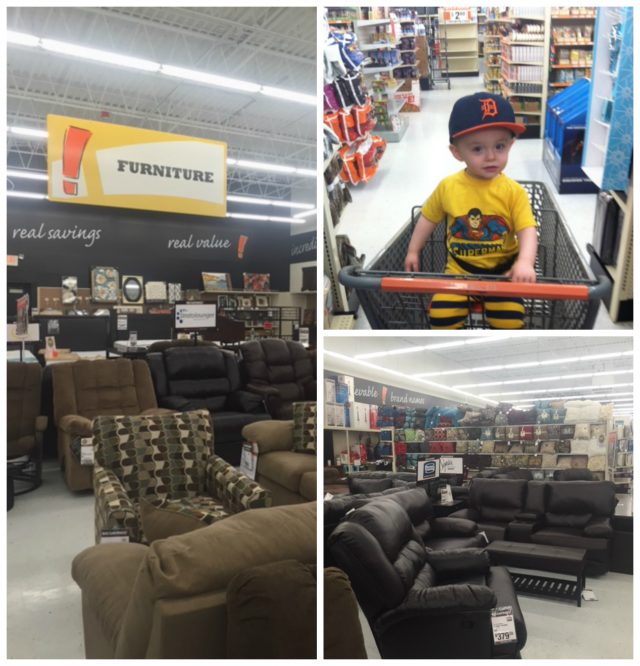 We bought:
3 Decorative Tan Pillows
One Night Stand
2 Metal Candle Holders
2 scented Candles
2 Picture Frames
2 beige Curtains
2 beige sheer curtains
One wire basket
Are you ready to see the official "after" photos?!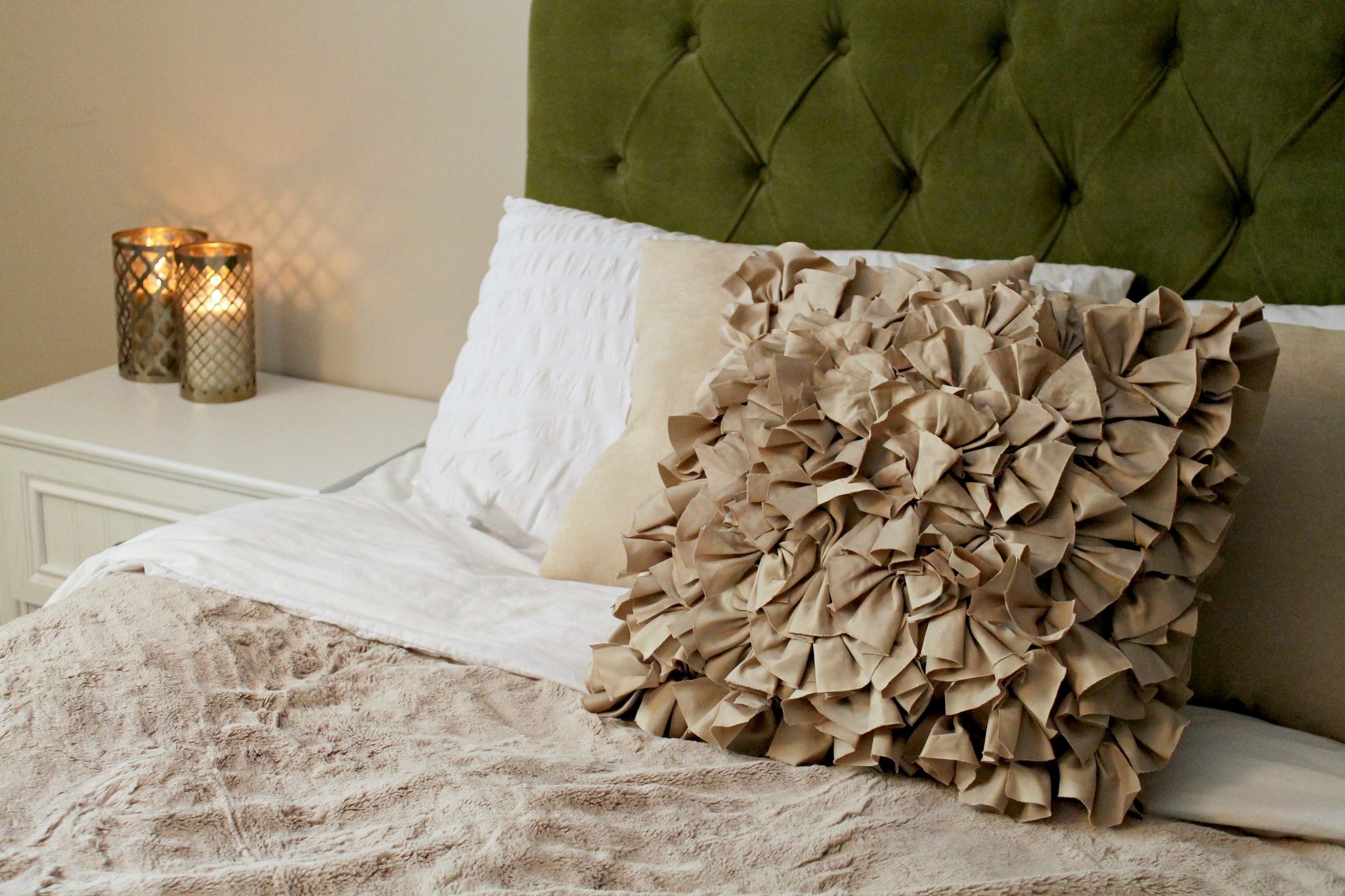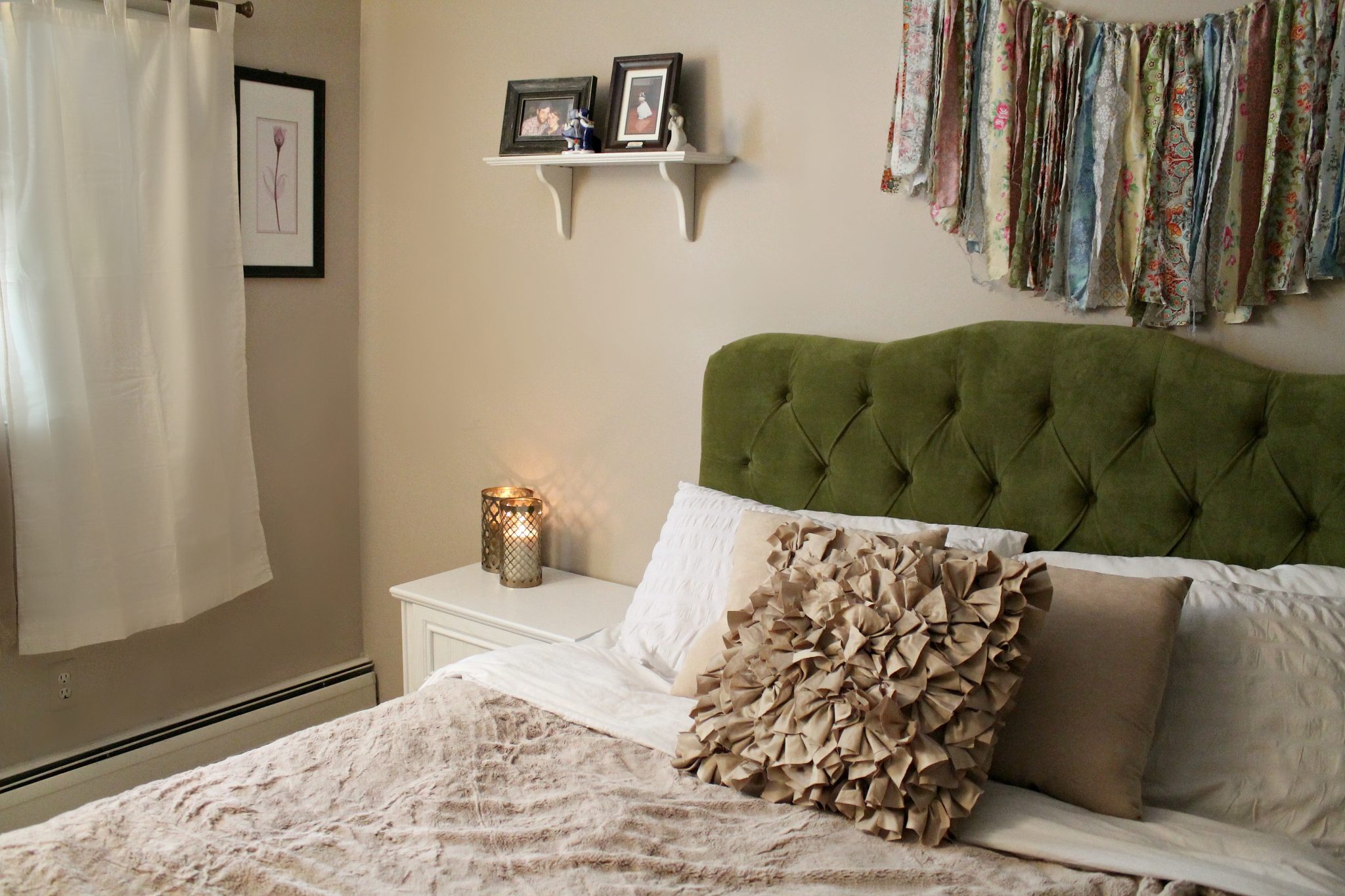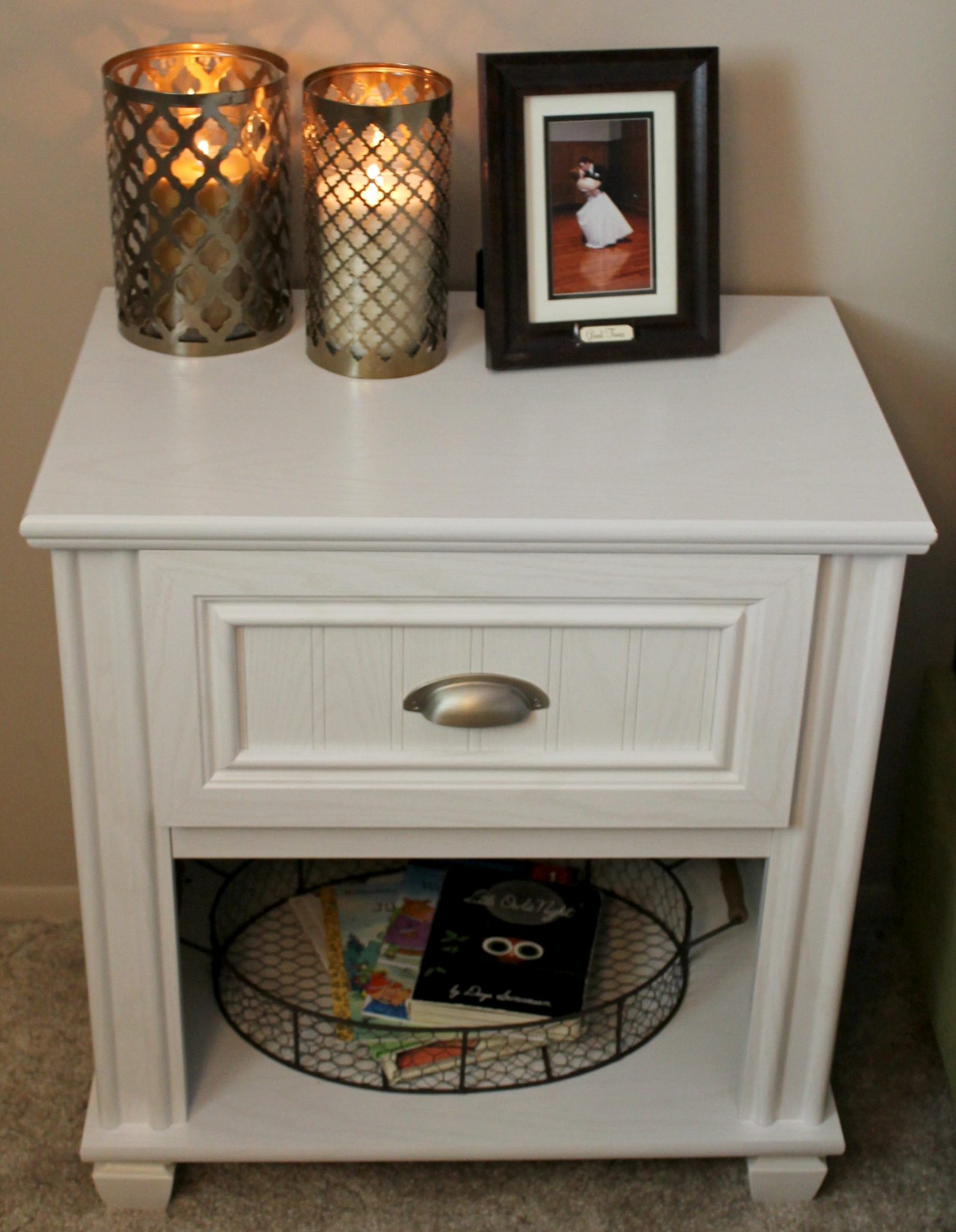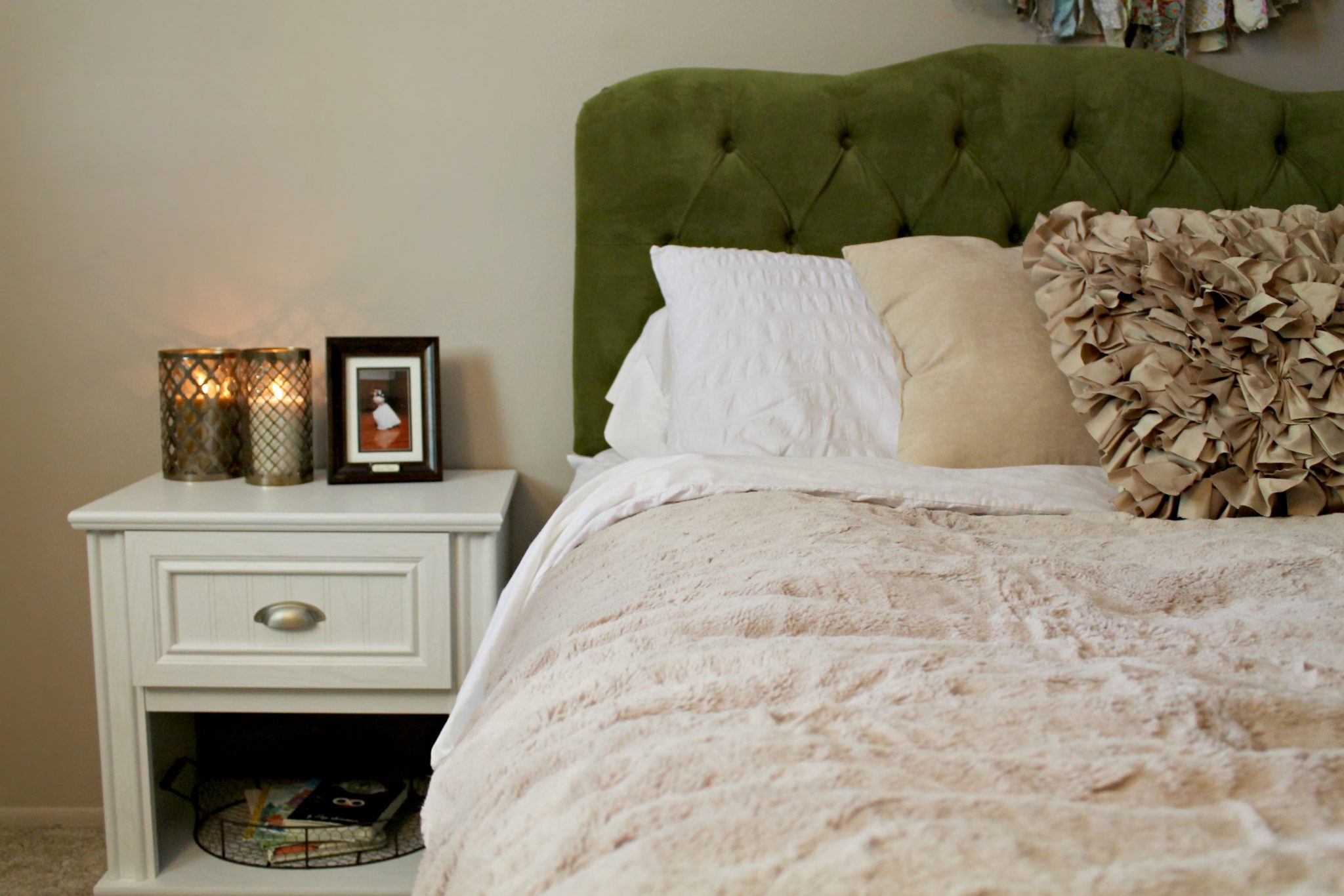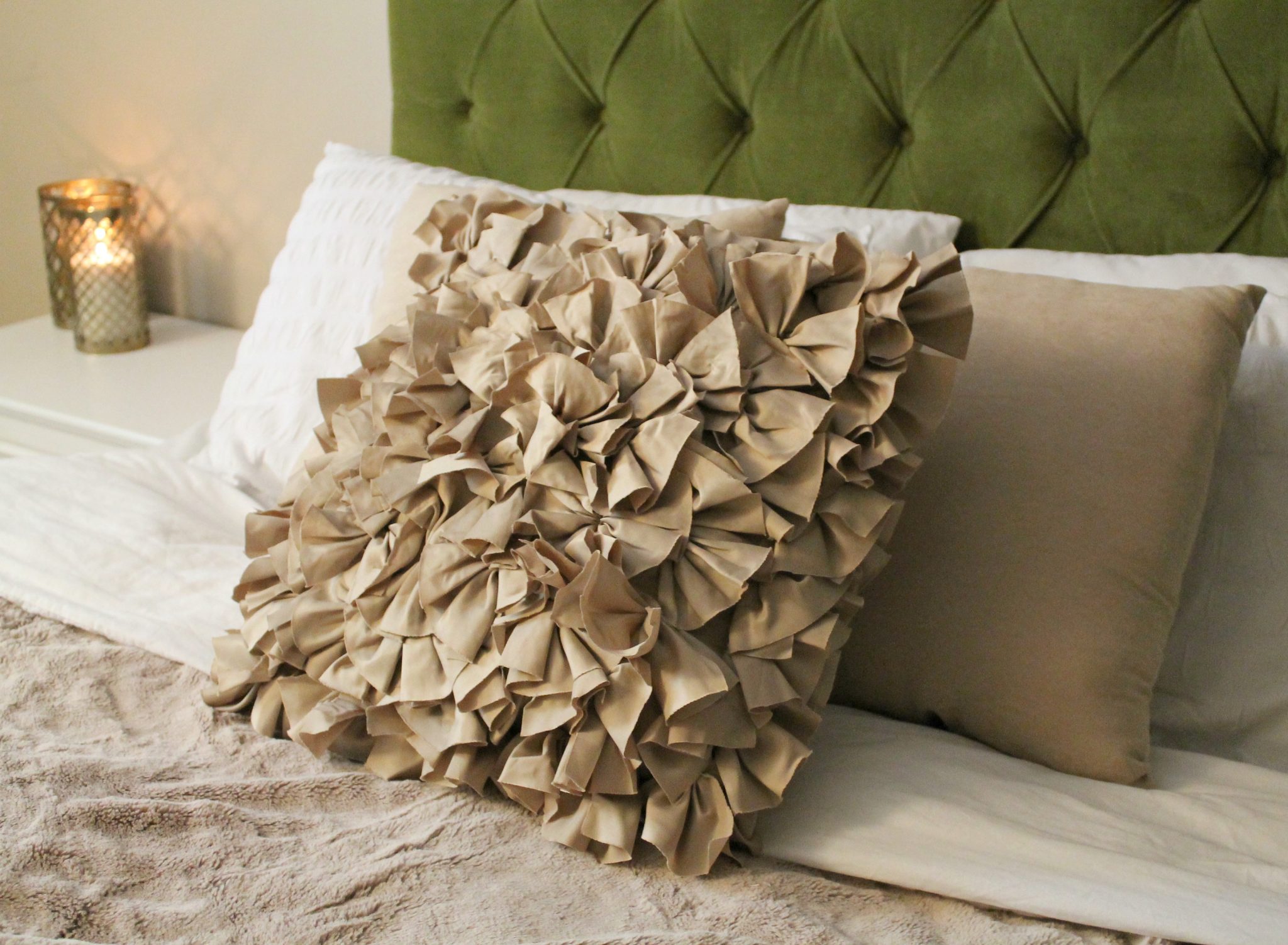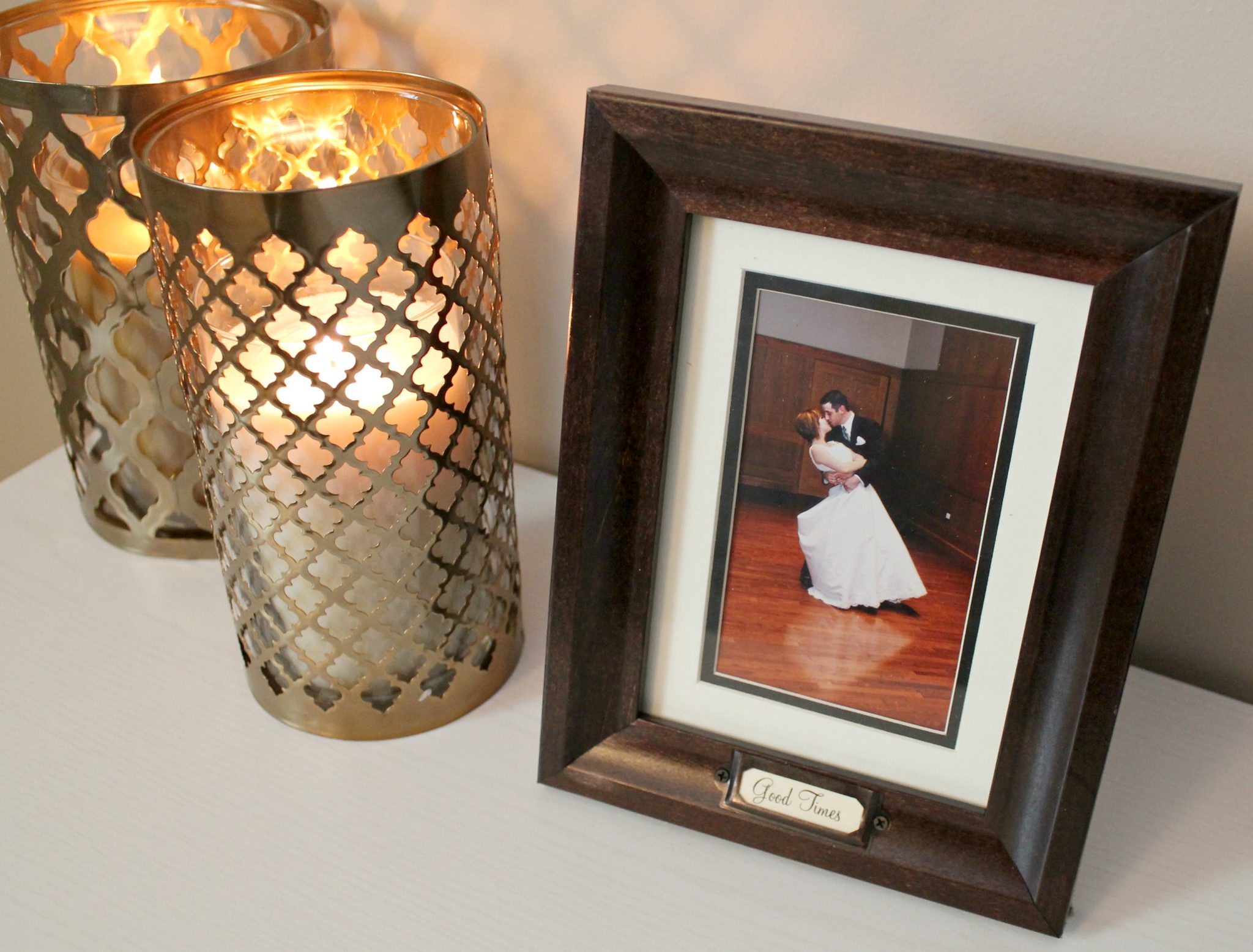 How to update your space:
Add candles for warmth and ambiance: be sure to choose scents that you love. We picked up vanilla and hazelnut.
Re-vamp old photos with stylish new frames: I framed one of my favorite pictures of William and I from our wedding and I love that we now have that in our space.
Swap out your curtains: You won't believe how much of a difference this makes. Swapping out the dark green panels for beige brightened up our room so much! I love the way the combination of textures (regular and sheer) created a unique look.
Get a great nightstand: The federal nightstand we purchased fits our needs perfectly. I love that it has a big drawer for me to store books that I'm reading, my glasses, etc. I also love the cubby it has built-in. I filled the wire basket with some of the kids favorite books since we always pile up in our bed to read before putting them to bed. It's a special family time that we have, and now it will be easy to keep those precious books stored and easily accessible!
Add Texture: The decorative pillows we got really help spruce up our bed. I have always loved the look of layered pillows on a bed, and I'm so happy I found exactly what I was looking for at Big Lots! How amazing is that Satin Ruffled pillow?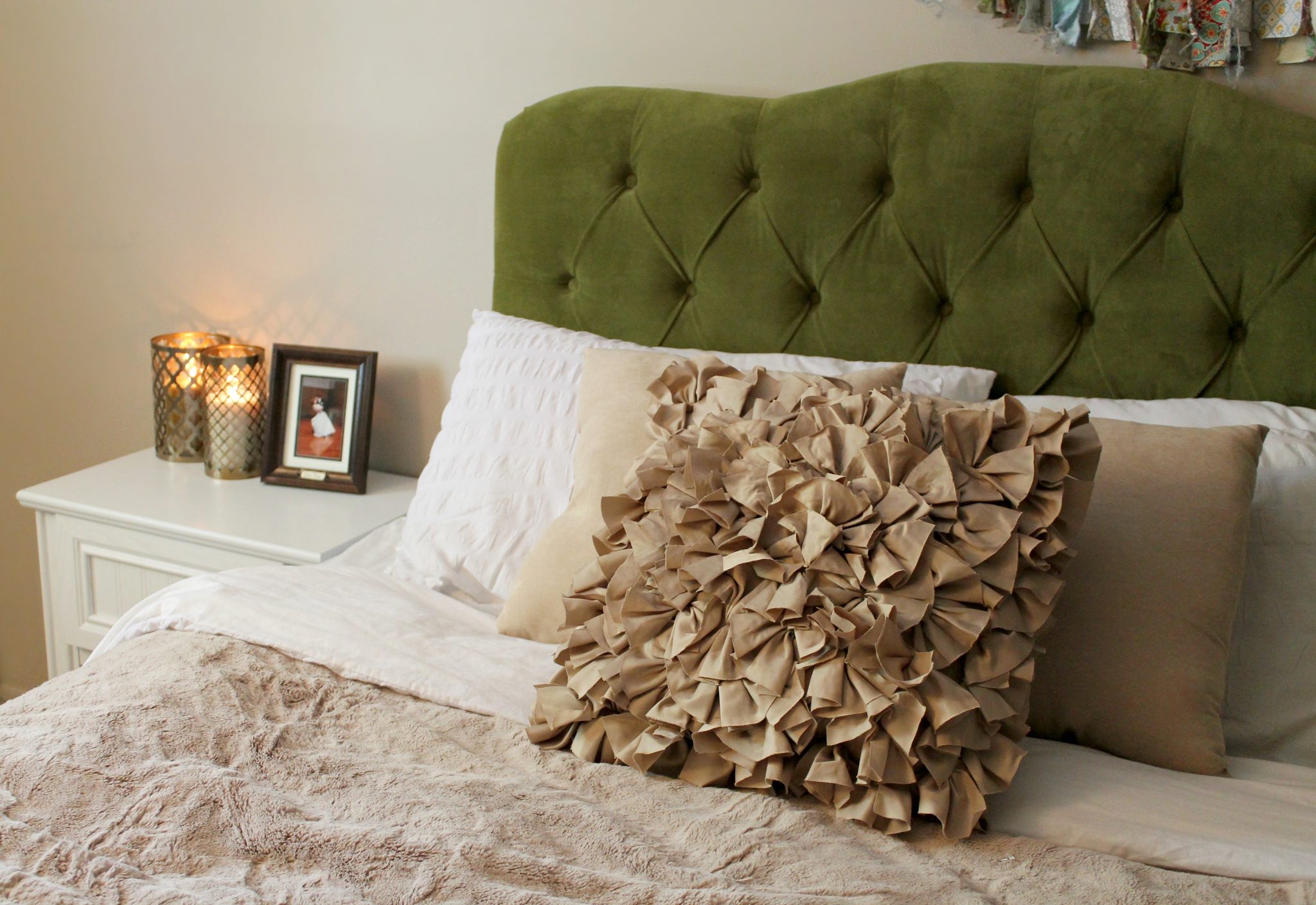 All of these changes were SO simple, but really helped to transform our space, don't you think? I feel like as a whole it is so much warmer and has a more relaxing vibe. And I can't believe I got such quality items for such affordable prices! I am in awe that this whole makeover was under $200! Big Lots is now officially our go-to for affordable home decor! Styles and assortments vary by store, so shop all the Big Lots in your area before anywhere else.
Do YOU shop your local Big Lots?
What are some of your favorite picks from this post?