Check out these Delicious Starbucks Knock-Offs to be your own barista!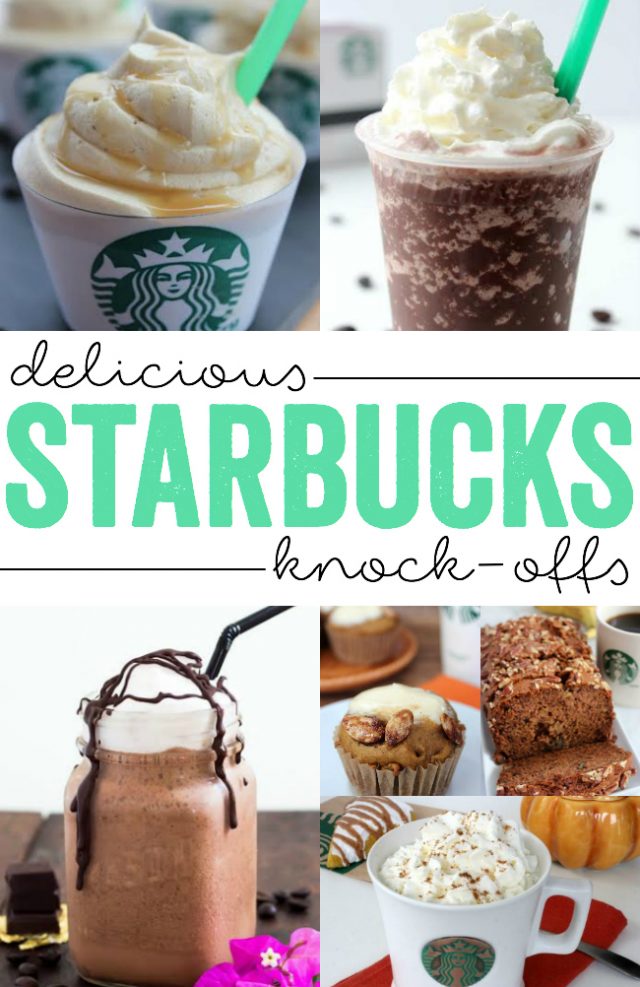 Hello, friends!
Hope you're having a grand day so far! As you may or may not know, I'm coffee-obsessed. And I love me some Starbucks. But, let's face it – being a frequent visitor can be hard on your wallet, so I wanted to share these 20 yummy recipes that you can make in your own home. It's time to put on the apron and be your own barista, are you up for the challenge? Keep scrolling for lots and lots of amazing recipes!
Delicious Starbucks Knock-Off Recipes:
Order up! 🙂
Looking for MORE Starbucks recipes that you can make at home?
Look out below! Just click on the image to see more!