This post was sponsored by a2 Milk® as part of an Influencer Activation for Influence Central. I received complimentary products to facilitate my review. #a2Milk #IC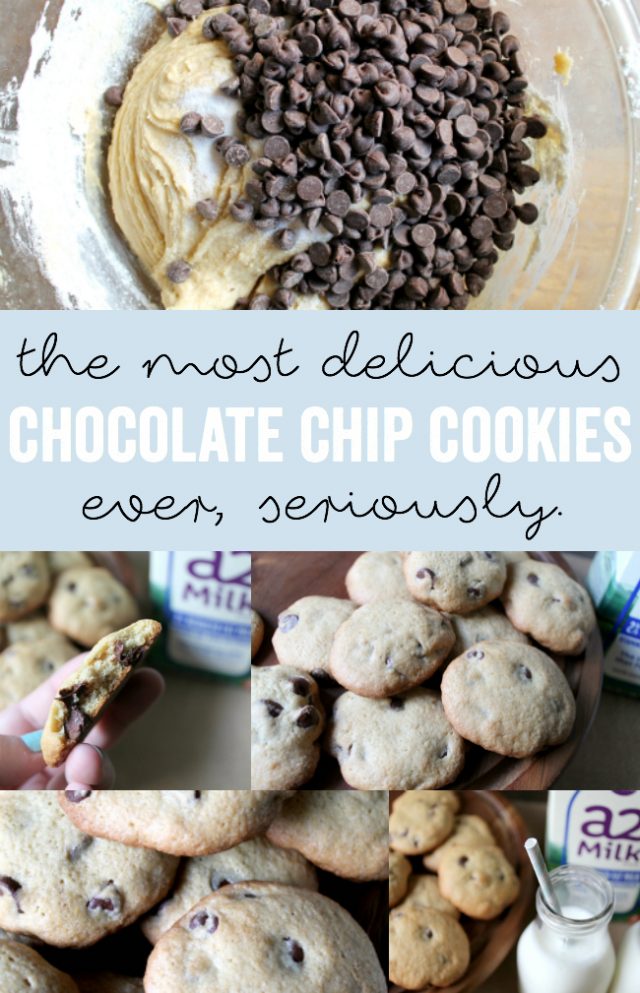 Hello, friends!
Hope you're having a lovely day! Today I'm popping in to talk about a2 Milk® and share my favorite chocolate chip cookie recipe!
Does milk give you tummy troubles? Did you know 1 in 4 Americans have discomfort after drinking milk; yet only 5-7% of the population has been clinically diagnosed with a lactose intolerance medical condition? a2 Milk® contains 6x the amount of calcium as soy beverages, 8x the protein of almond beverages and 6x the potassium levels of rice beverages. It's a great alternative for those who aren't able to enjoy a big glass of milk with their chocolate chip cookies!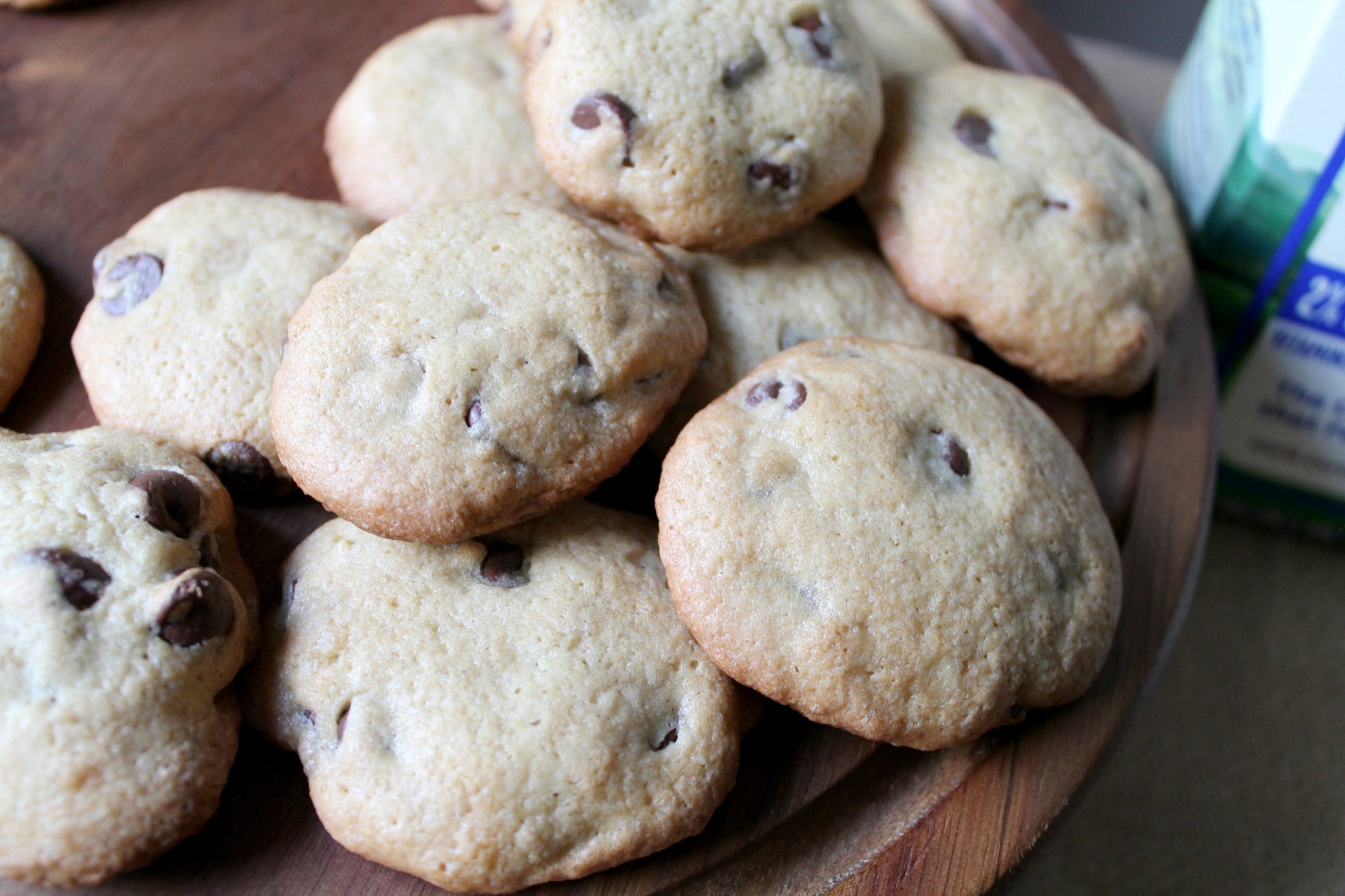 The A1 protein is the culprit behind many people's discomfort after consuming dairy, and is currently in all conventional & organic milks on the U.S. market. a2 Milk® only comes from specially selected a2 cows, whose milk is naturally free of the A1 protein. The a2 Milk® Company™ has partnered with U.S. family dairy farmers in upstate New York and the Midwest to expand the a2 herd.
Cool, right? And the milk tastes amazing, especially with a big pile of chocolate chip cookies! 🙂 Are you ready to see how EASY it is to make my favorite cookies? I have such a sweet tooth, and over the years I've tried to perfect my chocolate chip cookie recipe, and I think I've finally nailed it!
The Best Chocolate Chip Cookies, ever!
Ingredients
2 sticks of butter (softened)
1 cup granulated sugar
1 cup brown sugar
2 eggs
1/2 tsp baking soda
2 1/2 tsp vanilla extract
2 1/4 cups all purpose flour
1 tsp salt
1 bag chocolate chips
Instructions
Preheat your oven to 375°F
In a large bowl, dump ALL ingredients except chocolate chips
Mix until the dough is smooth
Add Chocolate Chips
Stir and fold dough until blended
Use a tablespoon to spoon out dough and transfer to a baking sheet
I always use a sheet of tin foil on our cookie sheets, and then spray with a light layer of olive oil non-stick spray
Bake for 10 minutes, until golden brown!
https://www.kendallrayburn.com/2016/06/the-best-chocolate-chip-cookie-recipe/
I think the trick is, to just dump everything (except the chocolate chips) into a big glass mixing bowl. There is no special order, you don't have to do butter first, then sugar – you just literally measure and dump!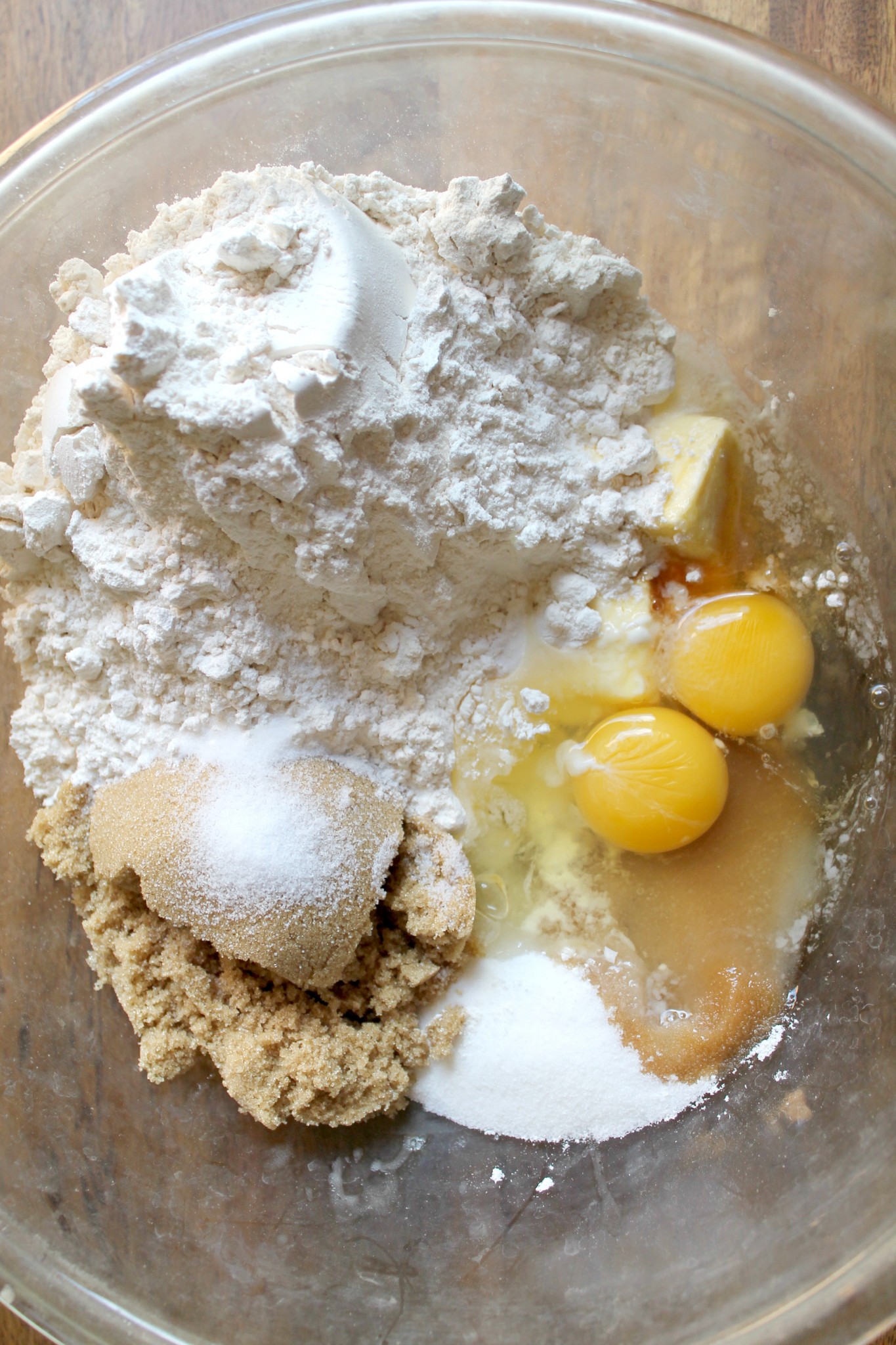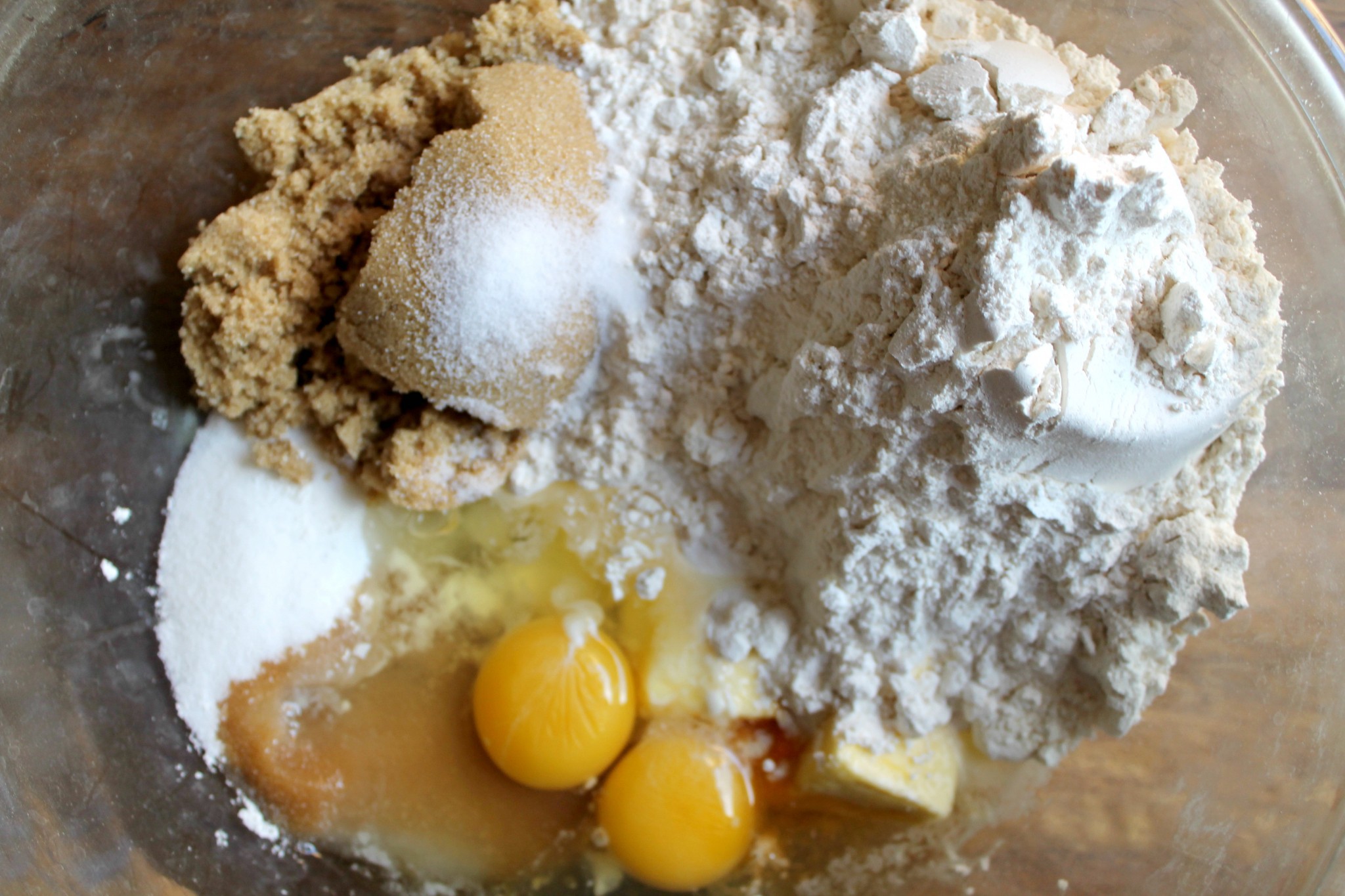 Once you've got everything in the bowl, mix until the dough gets smooth. Now, it's time to pour in those delicious chocolate chips! Fold in the chocolate chips until they're mixed evenly into the dough.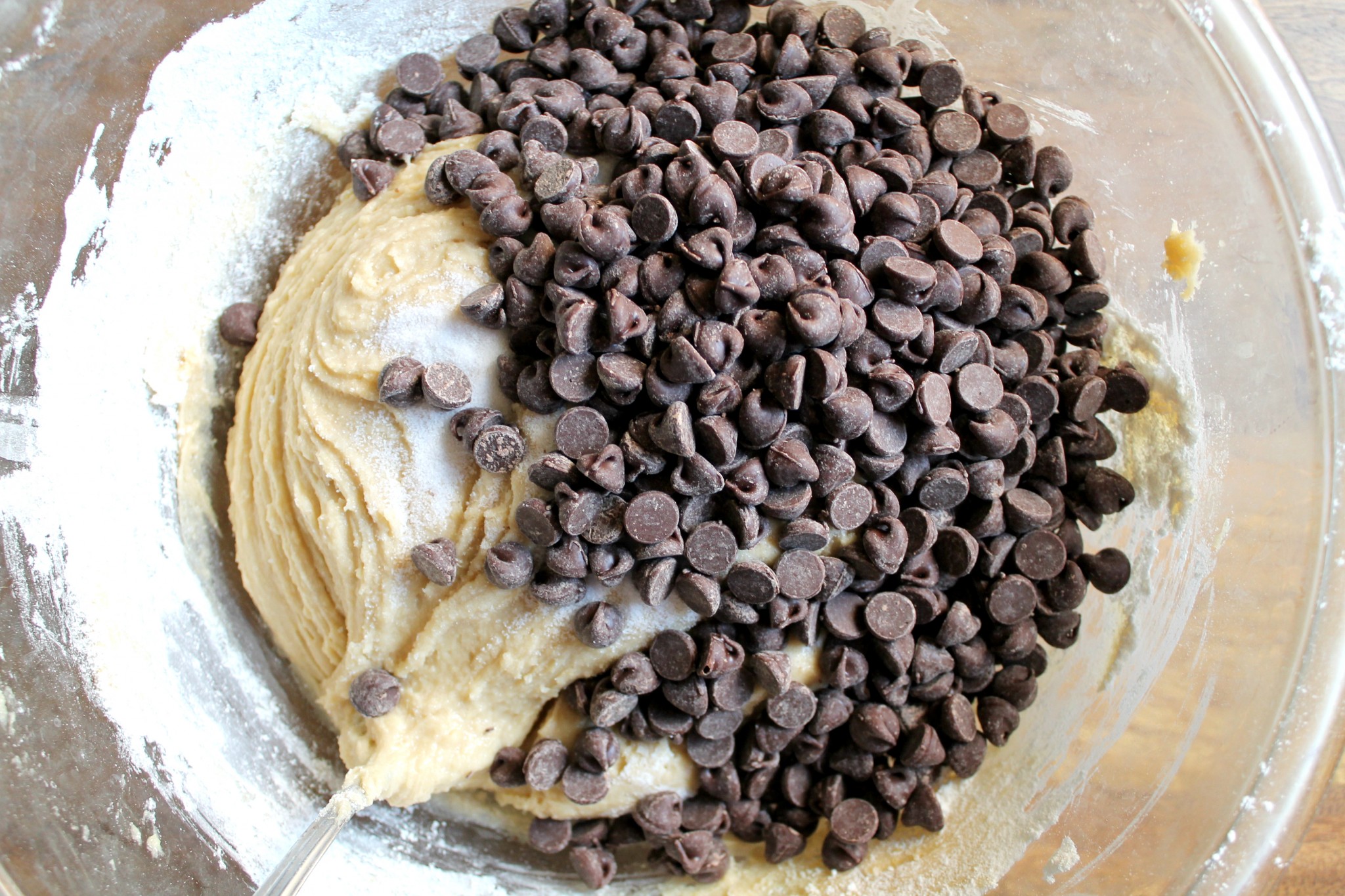 Then you're ready to bake! When you pull your cookies out of the oven they'll be golden and perfectly chewy. They're right in the middle between chewy and crispy so you get that crisp on the outside and the soft cookie on the inside, perfect!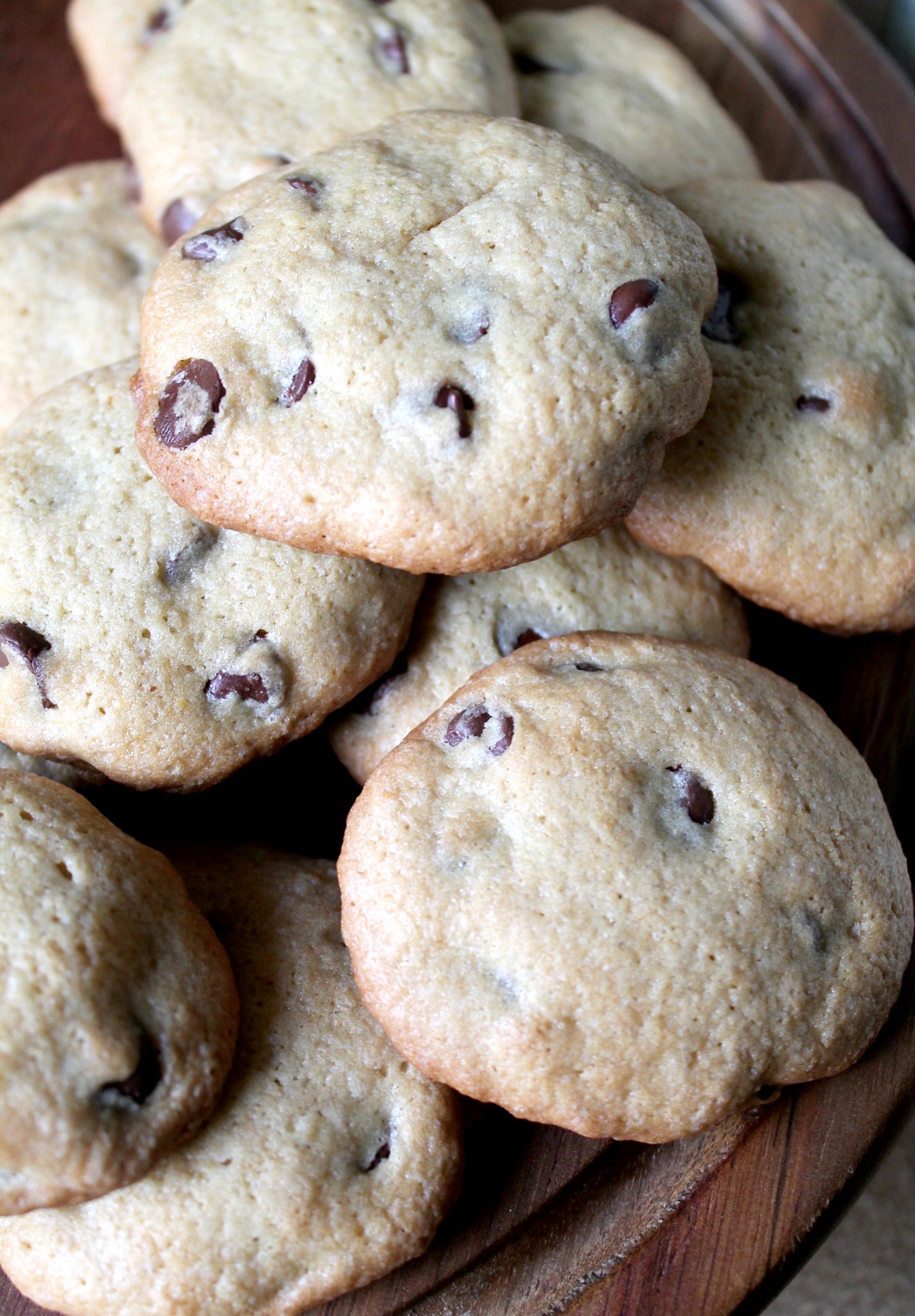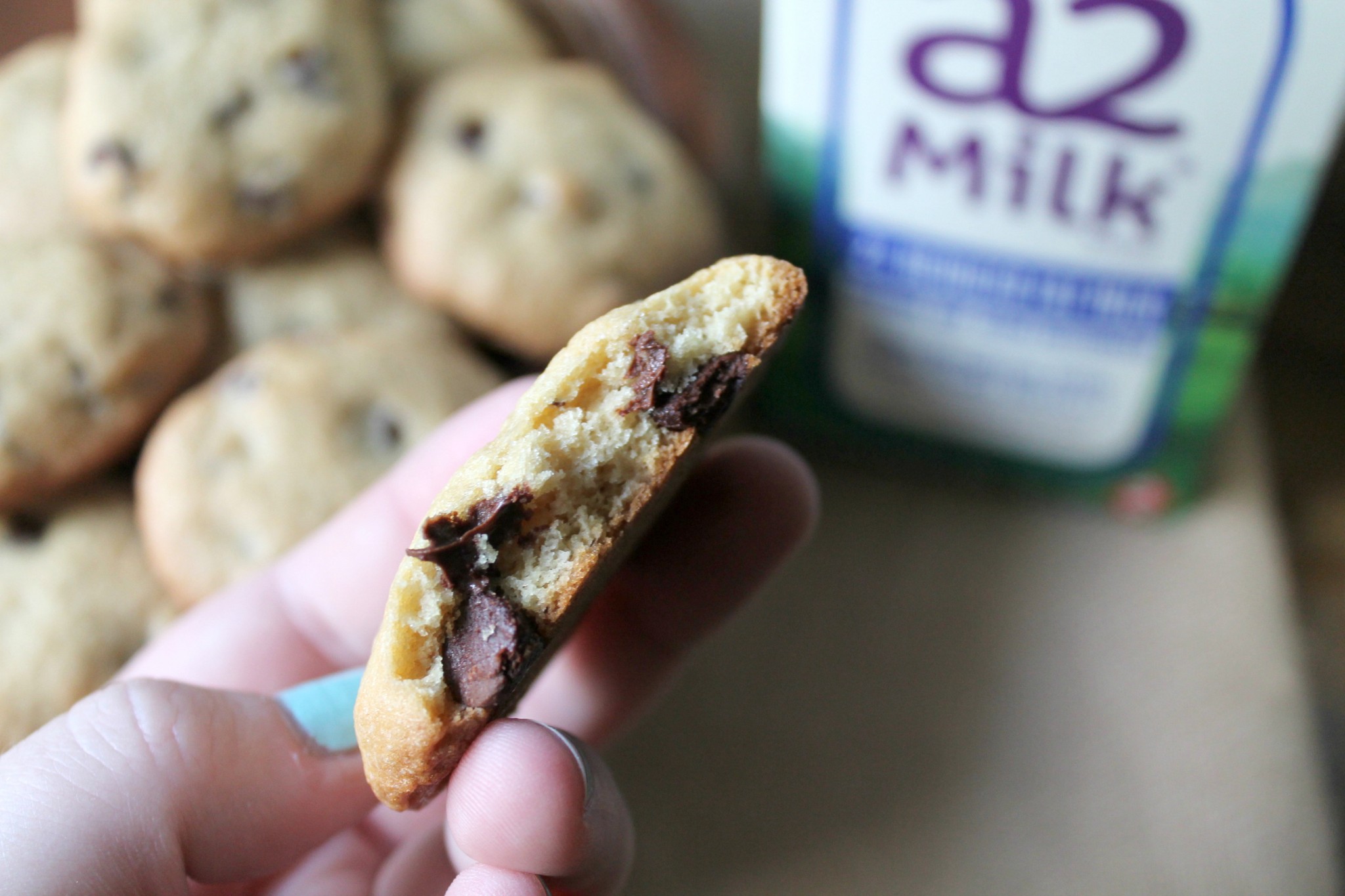 Now, you're ready to pour yourself a big glass (or two, if you want to share) of a2 Milk® to enjoy with your freshly-baked cookies! They go hand in hand, really.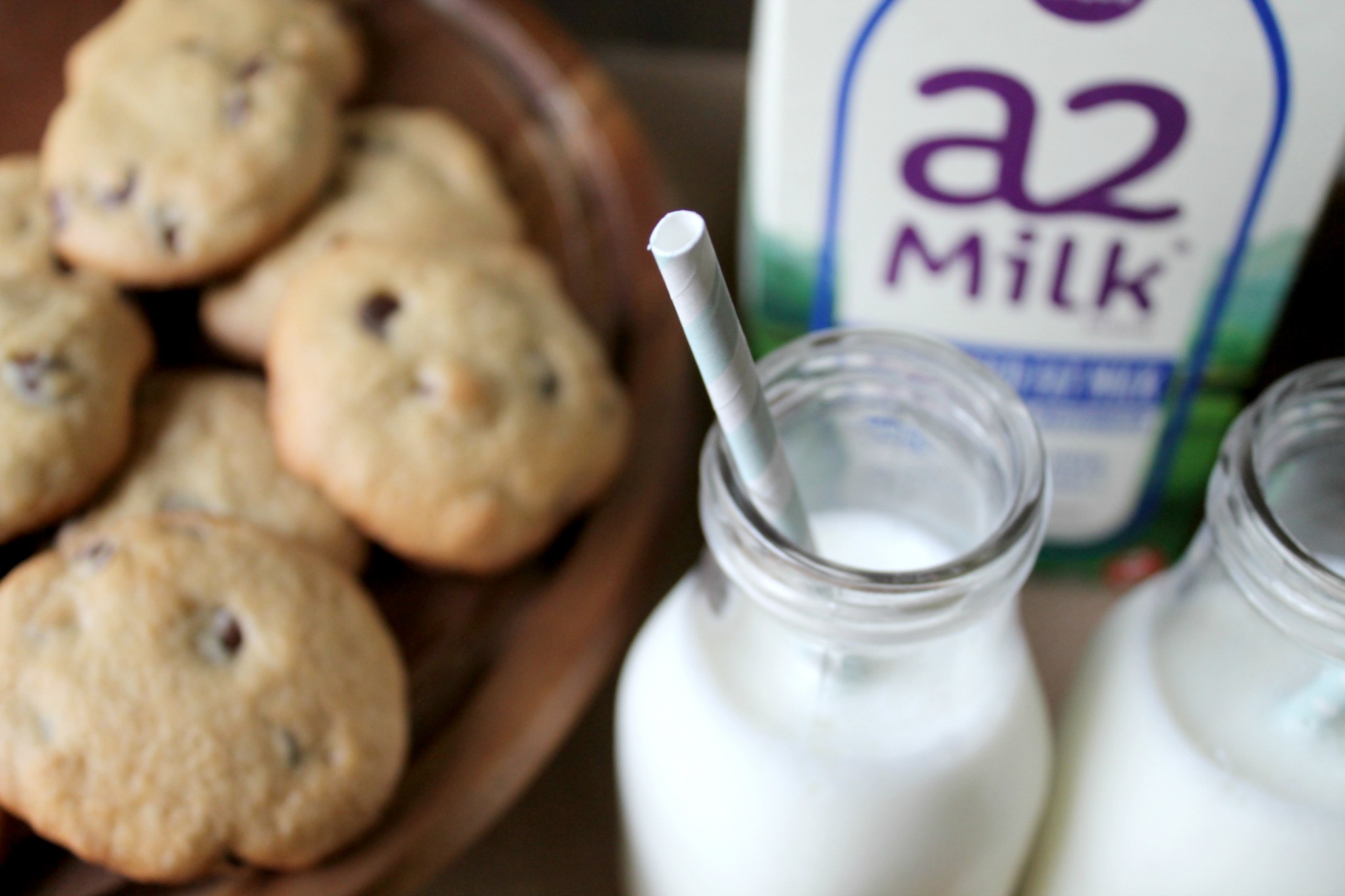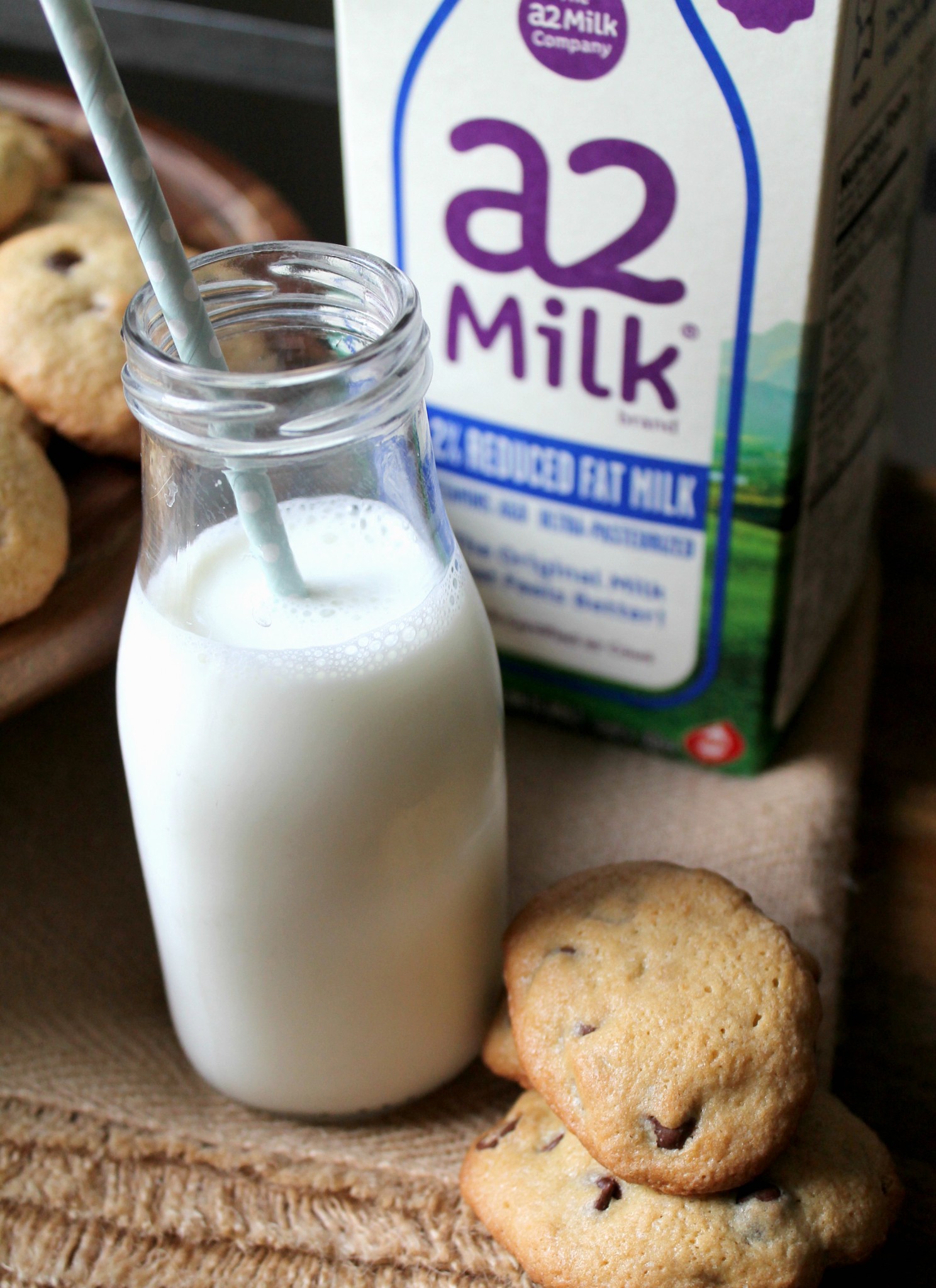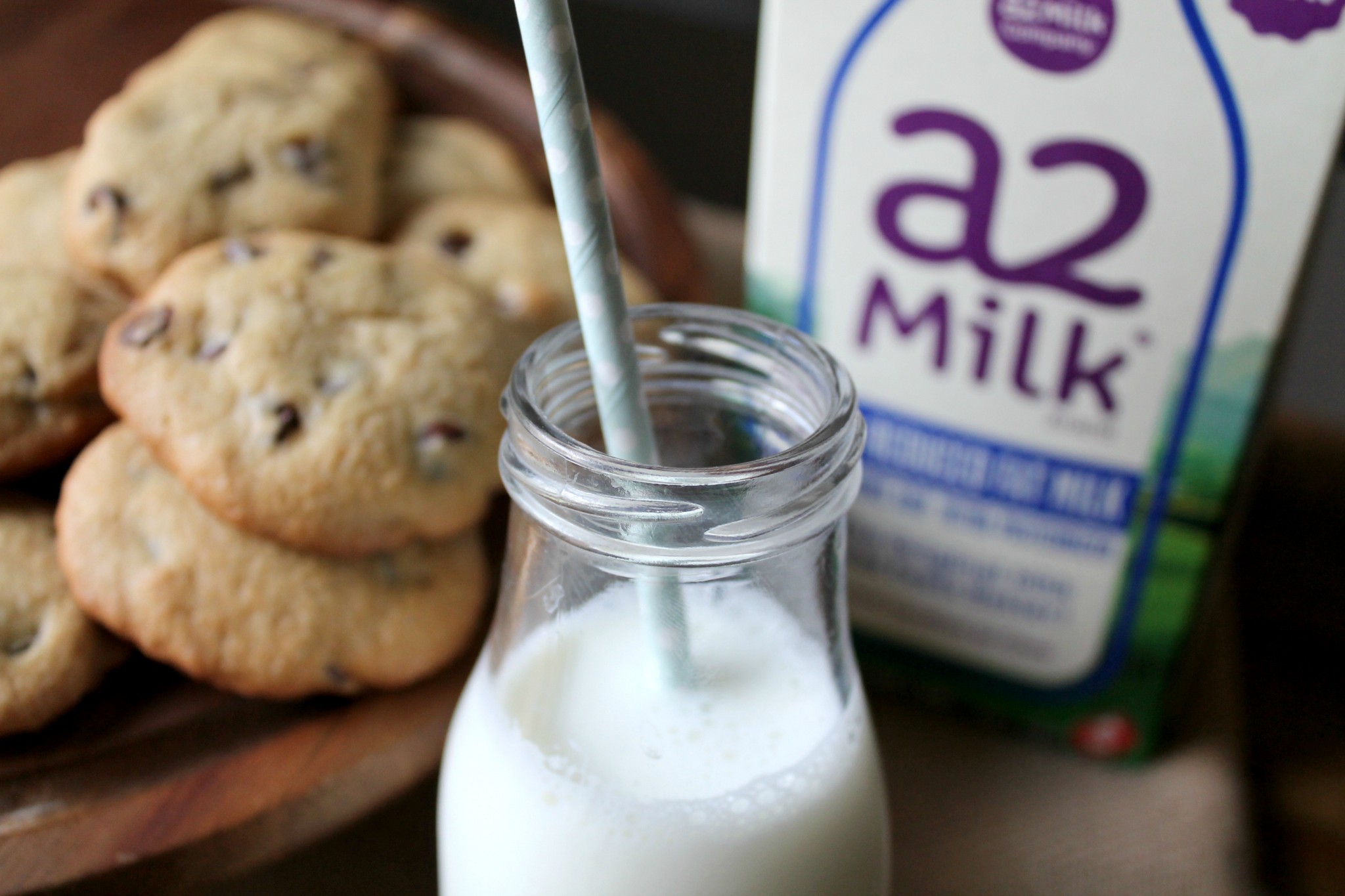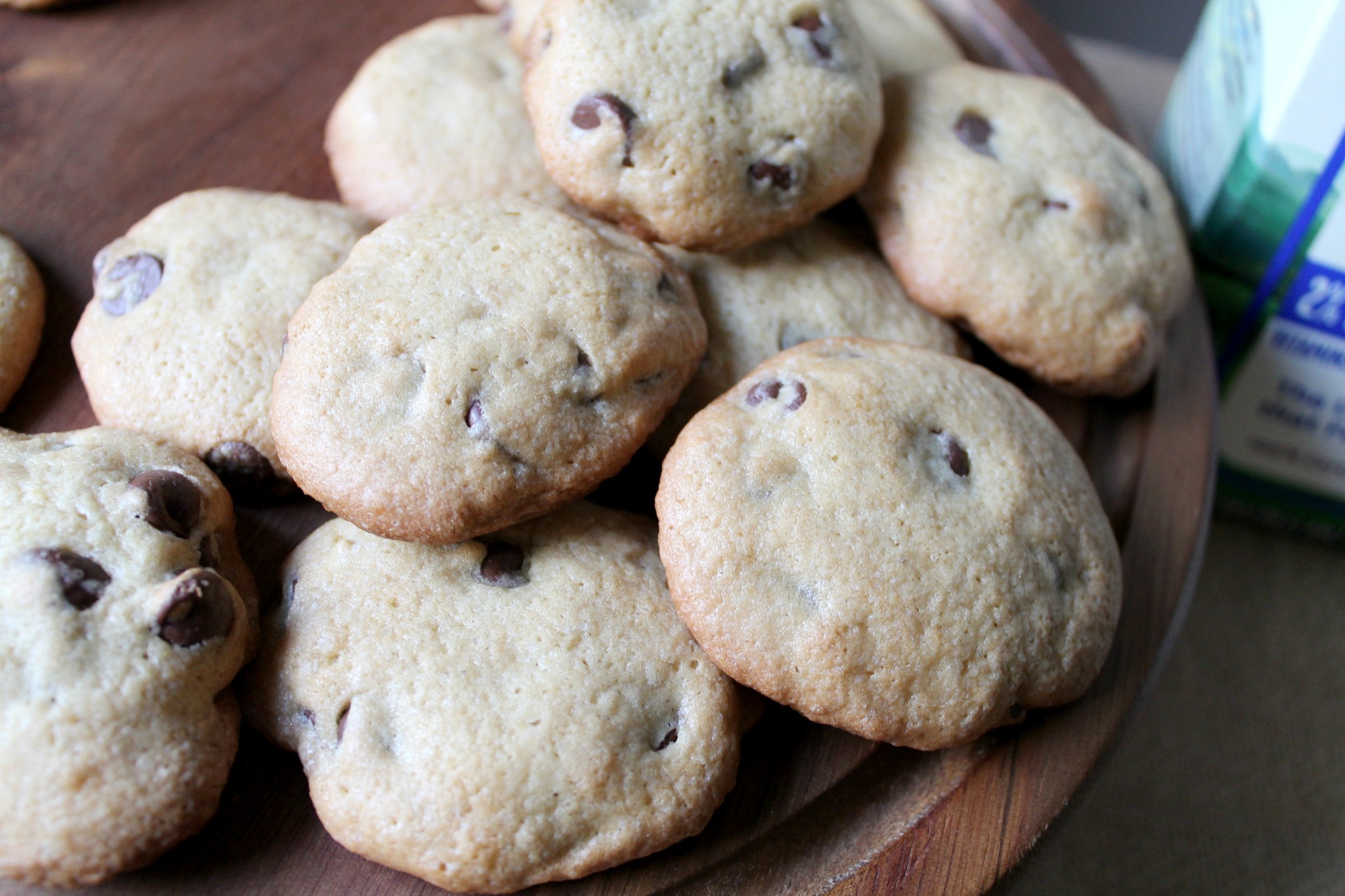 Yum, yum, yum! So delicious!
Want to pick up some a2 Milk®? Use the store locator to see which grocers near you carry it! You can also check out a2 Milk® on Facebook and Twitter!
What is YOUR favorite cookie recipe?
Love this post? Pin it here: