Disclosure: This post was sponsored by Pampers through their partnership with POPSUGAR Select. While I was compensated to write a post about Pampers Easy Ups Training Pants, all opinions are my own.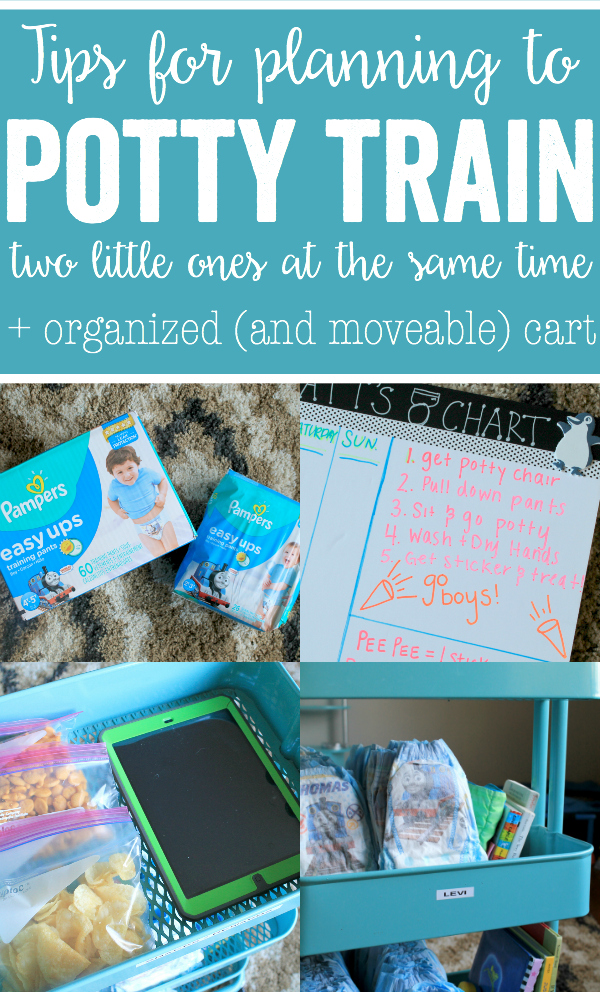 Hi, friends!
Hope you're having a wonderful day! Today we're going to talk about potty training, and I'm going to share how we're prepping to train BOTH boys at the same time. Yep, you read that right – BOTH BOYS. You see, we've been trying to potty train Wyatt for some time now, but for some reason he just really responds to seeing Levi do things first. So we put things on hold until Levi started to show the signs of readiness.
I did lots of research online, and sat down to map out a game plan on how we'd tackle this enormous feat. I'm not going to lie, the planning took a long time. William and I attended a seminar all about potty training for special needs kiddos so we knew all kinds of different techniques to try with Wyatt, and I researched all kinds of reward boards and systems to keep little Levi motivated too. We pulled out Wyatt's first little potty chair for Levi to use, and then got Wyatt one that fits right over our existing toilet. This way, they could both have the bathroom space to share, and they could see each other and have a fun potty space that was just for the two of them.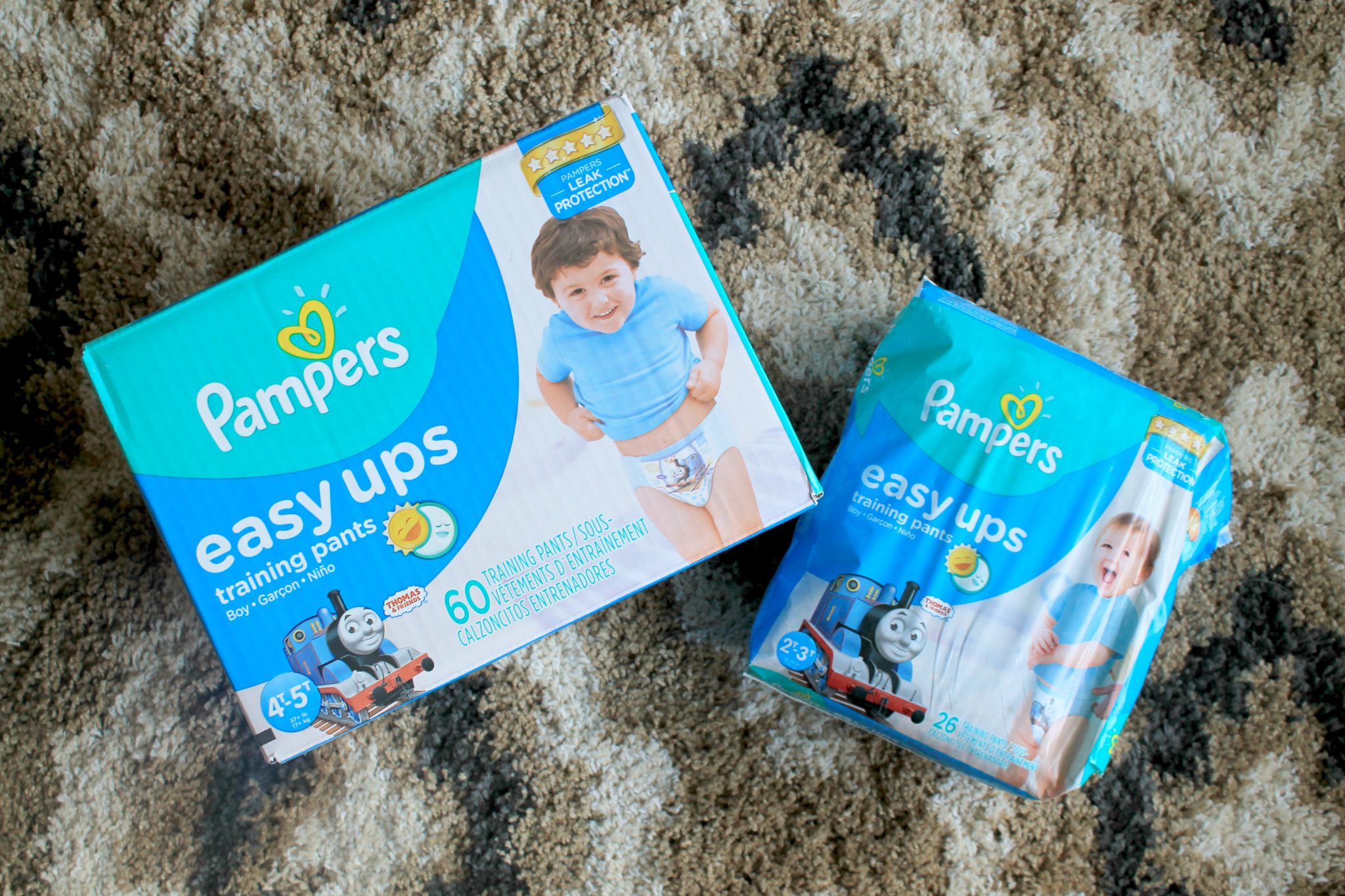 I knew we wanted to use Pampers Easy Ups Training Pants because:
They're great for both daytime (while training) and at night for up to 12 hours to help keep the boys protected if they need it.
The sides of the Easy Ups are really stretchy, so they're easy to pull down and up.
Like I mentioned previously, the boys LOVED the designs (they also come in Dora the Explorer.)
The fun designs change color when wet so the boys can both feel and visually see.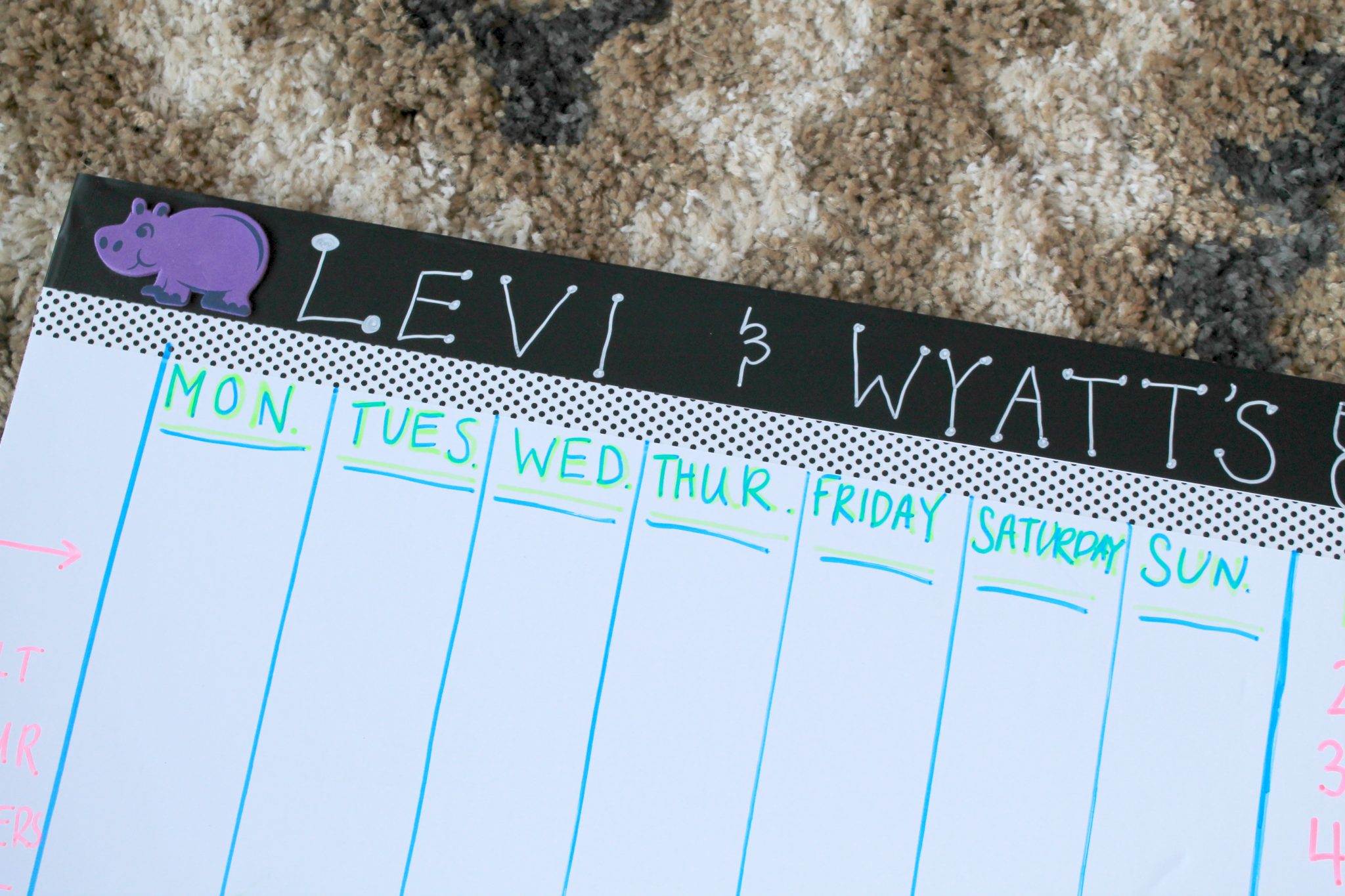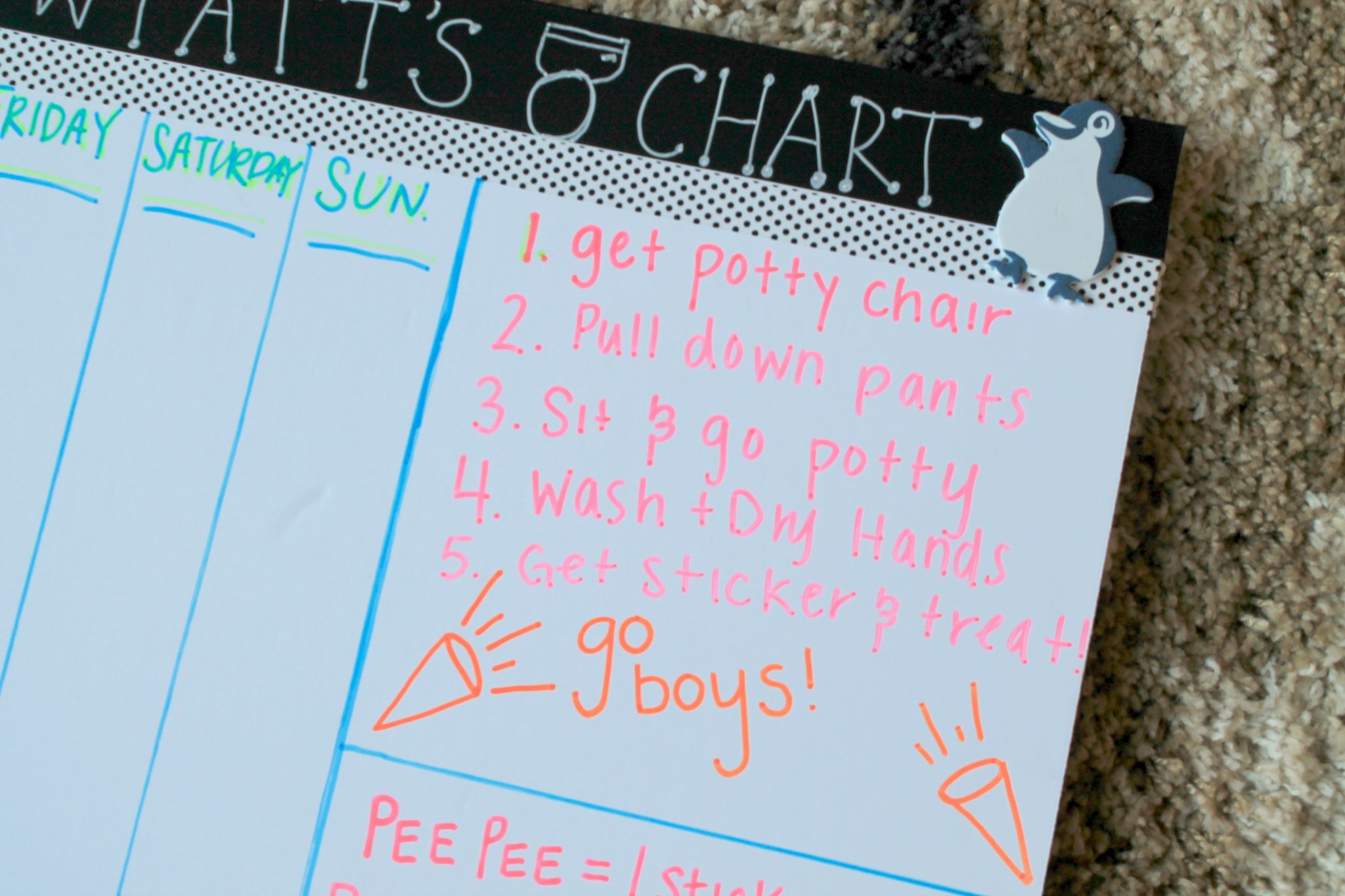 I knew right off the bat I wanted to do some kind of reward board, so I went to the store and picked up all kinds of supplies to make one. I found these fun foam stickers and let each boy choose their favorite animal. Levi chose a purple hippo, and Wyatt chose a blue penguin. This would be their "potty animal" and each time they "go," they get to add them to the board. I also developed a system for "rewards" if they go multiple times in one day, or go number two.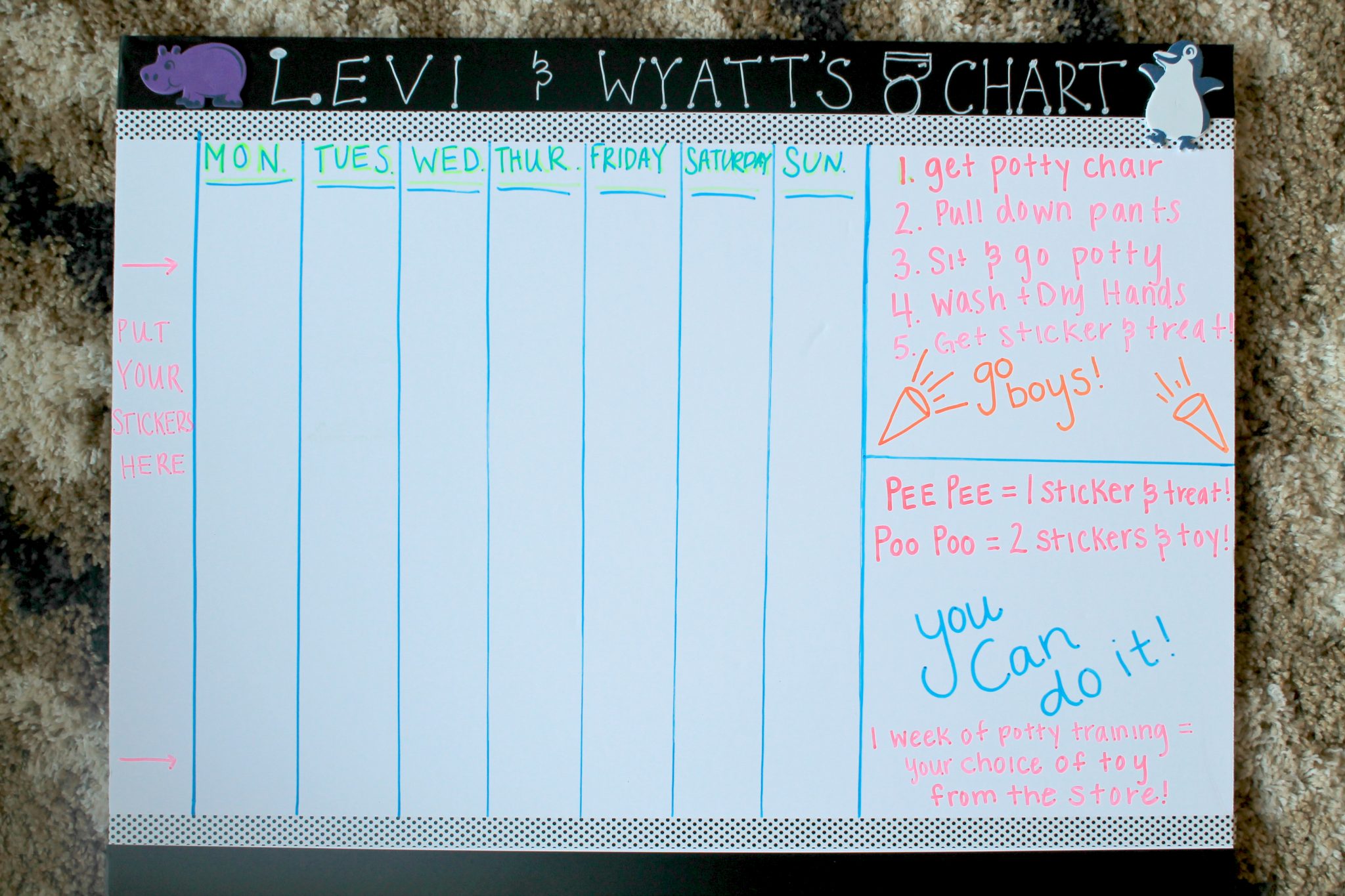 I also grabbed a cart that we had been using for storage, emptied it out and made it our official "potty cart" that could easily be moved around the house as needed. Each boy has a labeled shelf where their Pampers Easy Ups Training Pants live, and a few of their favorite books to keep them from getting bored while on the potty. I also created a shelf just for the fun stuff like their favorite snacks, the iPad, etc. All items that would be preferred items for them. This way, they would get excited about going potty, and would want to do it again and again!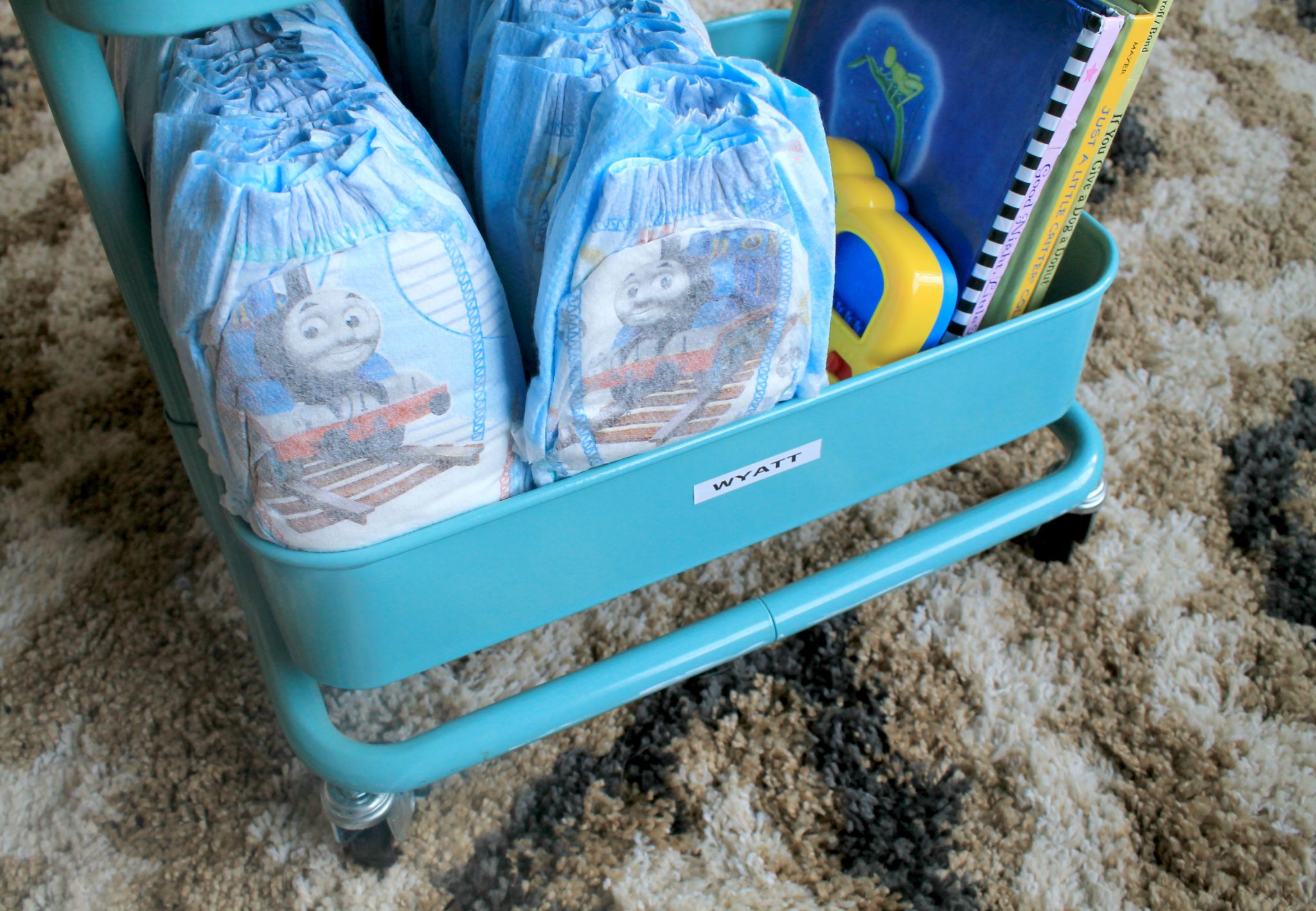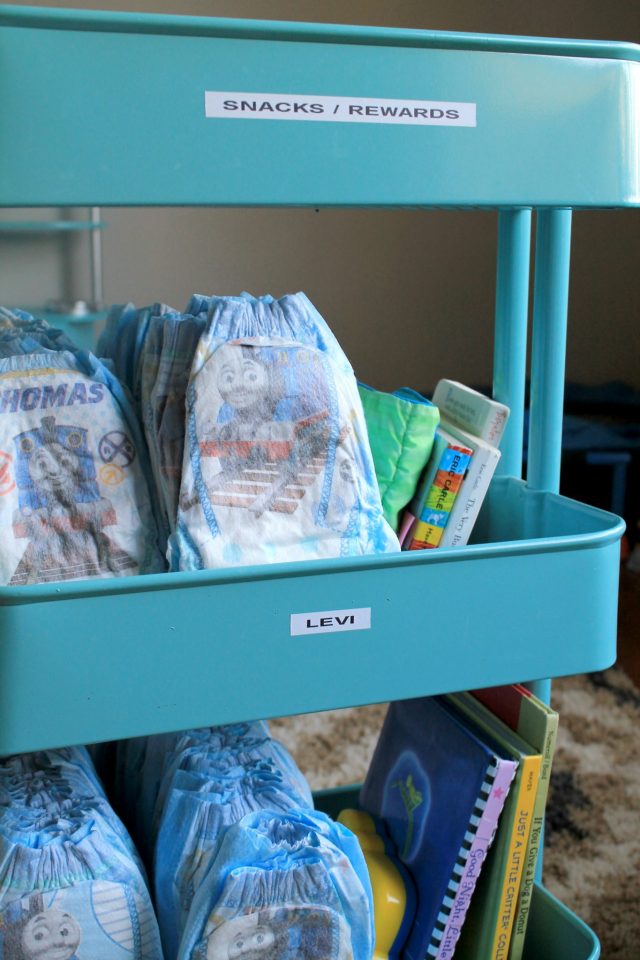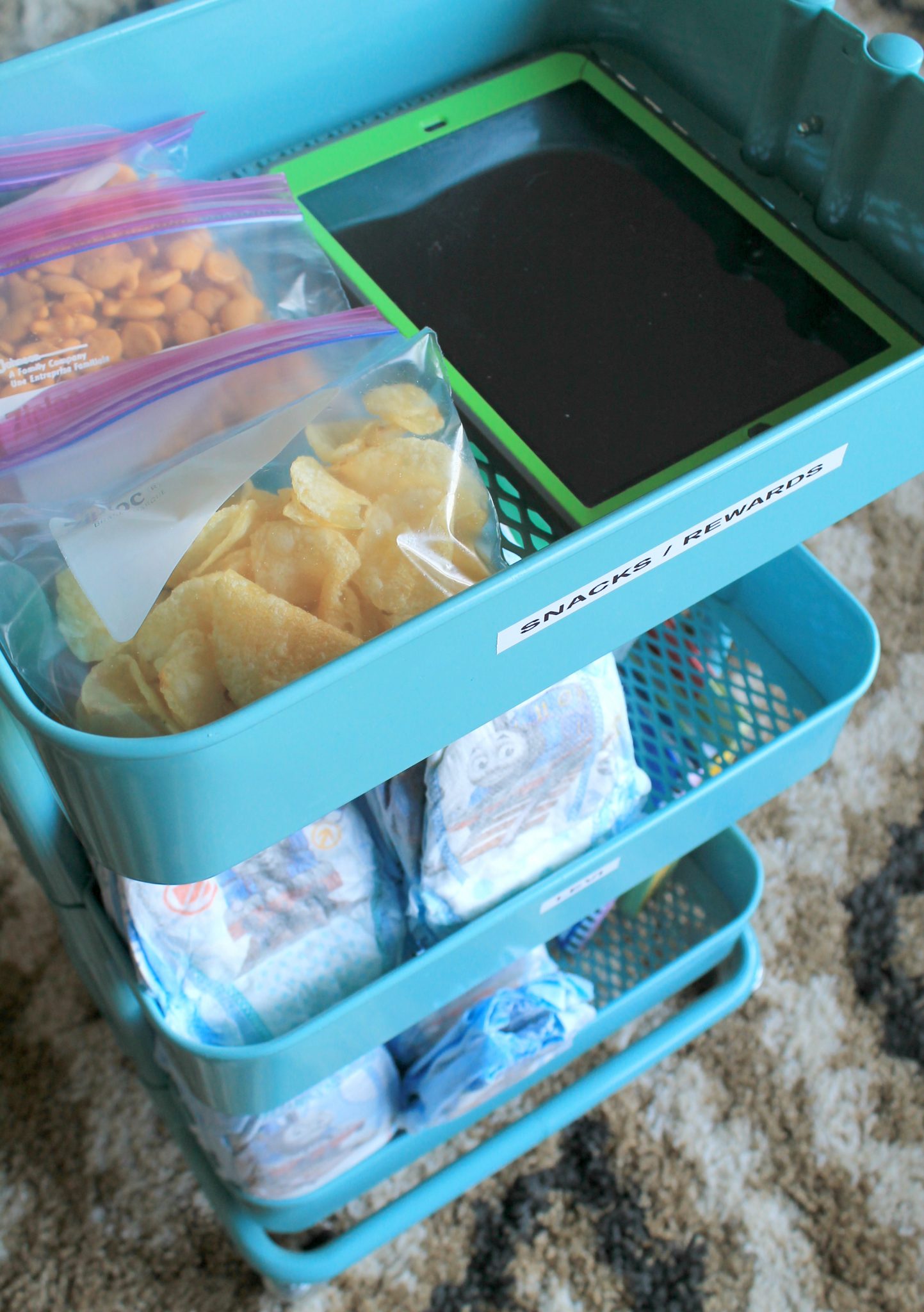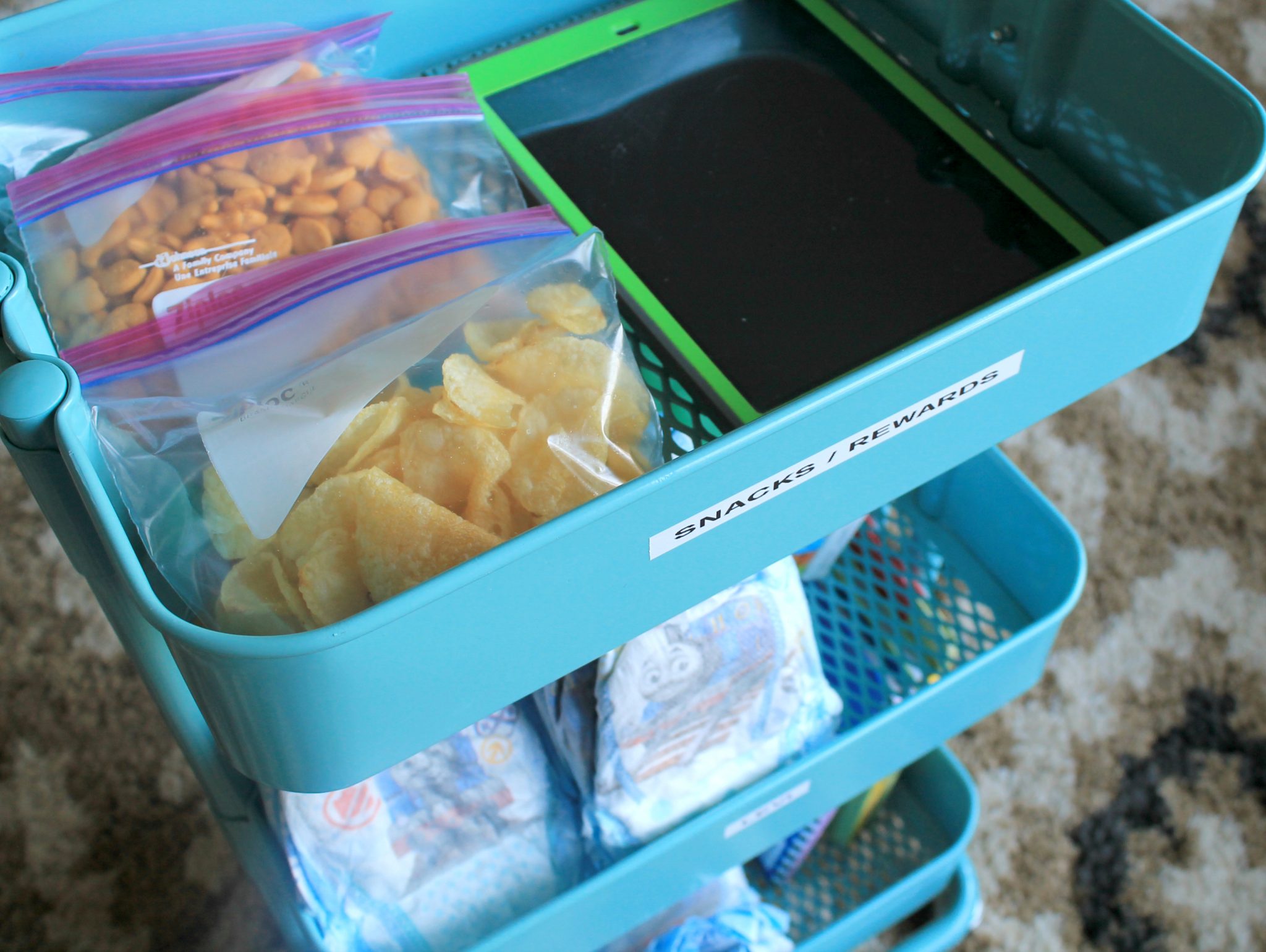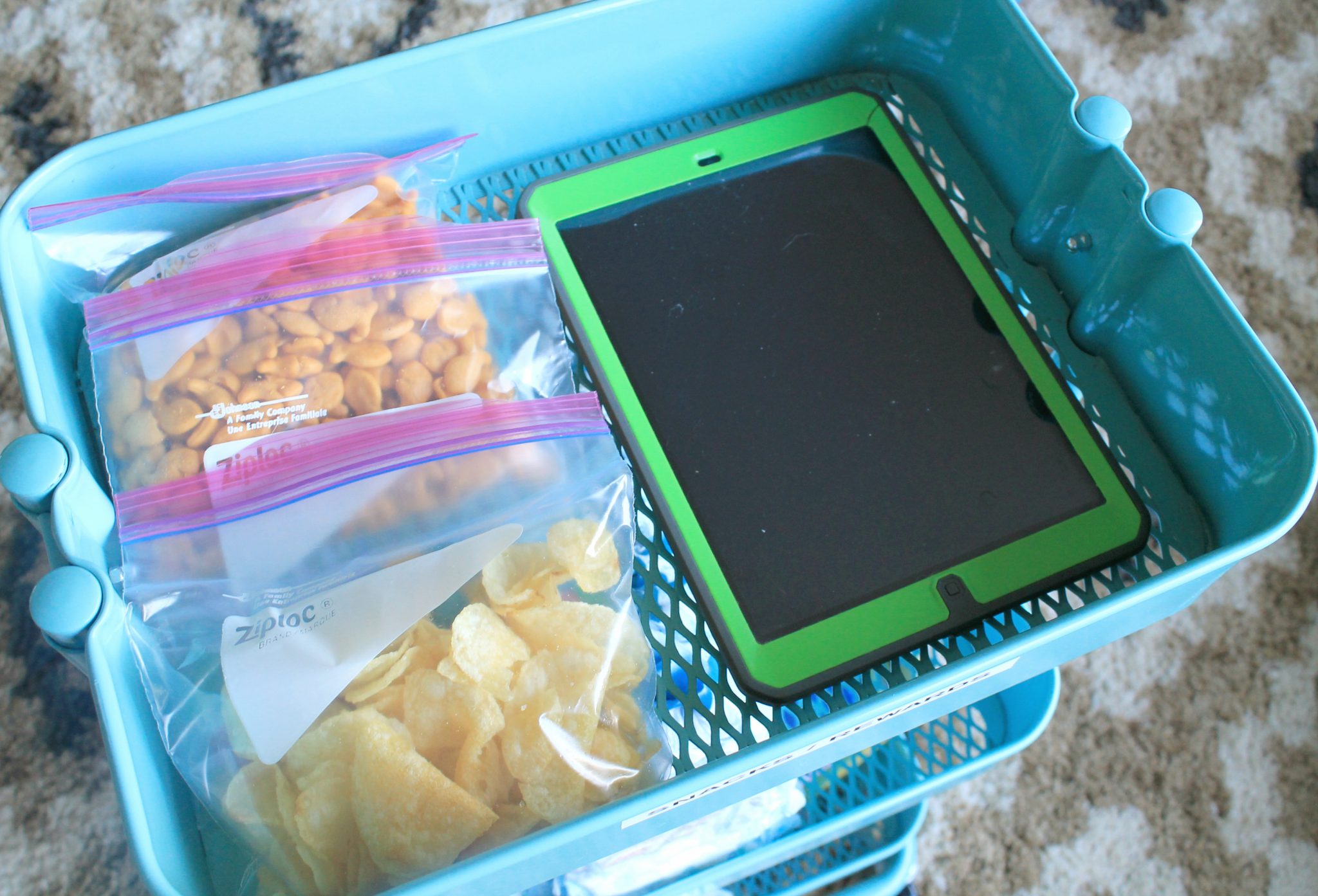 So, what do you think?
Do I have a good game plan so far? Is there anything that worked for you that I'm missing?
Comment below and leave any good tips or suggestions!
Love this post? Pin it for later here: