The Kendall Rayburn Blog is a participant in the Amazon Services LLC Associates Program, an affiliate advertising program designed to provide a means for sites to earn advertising fees by advertising and linking to Amazon.com at no additional cost to you. Keep scrolling to see how you can make these spooky Black Widow Spider Cupcakes!
Hello, friends!
I am SO EXCITED to share these delicious and spooky Black Widow Spider Cupcakes with you today! These cupcakes are so much fun to make, and perfect for any Halloween celebration! Last week we shared our adorable Black Cat Cupcakes and you loved them so much, we had to bring you more Halloween fun!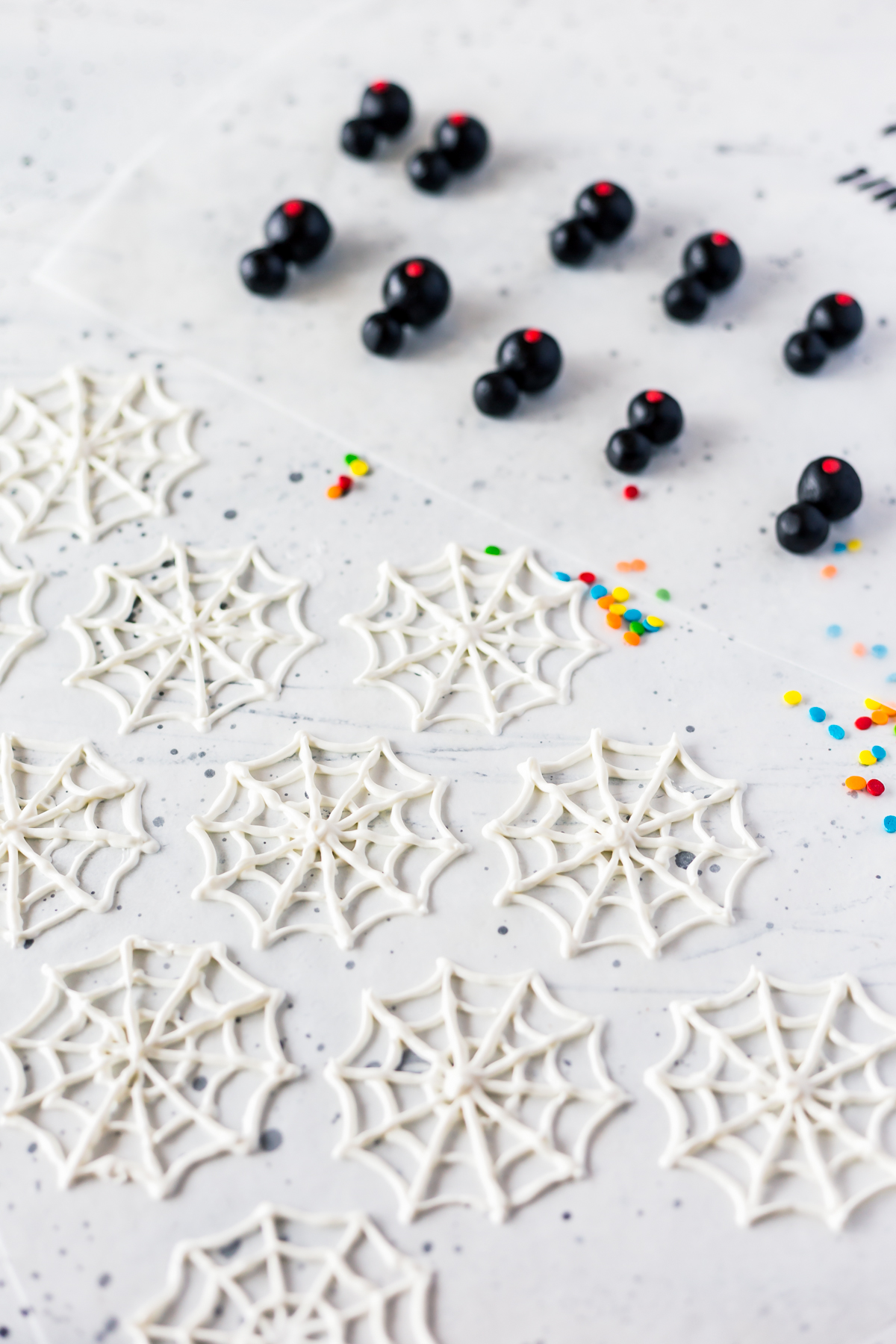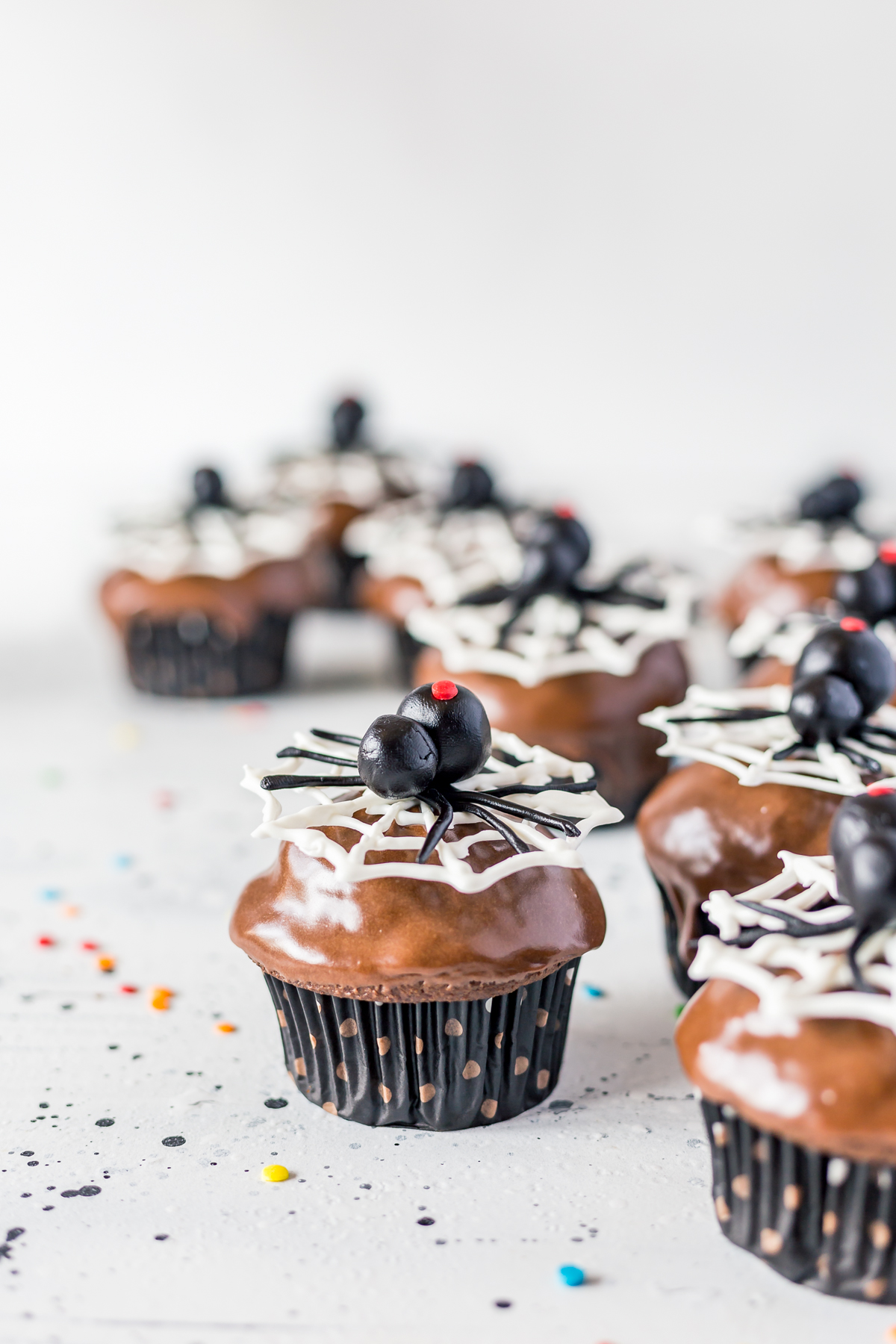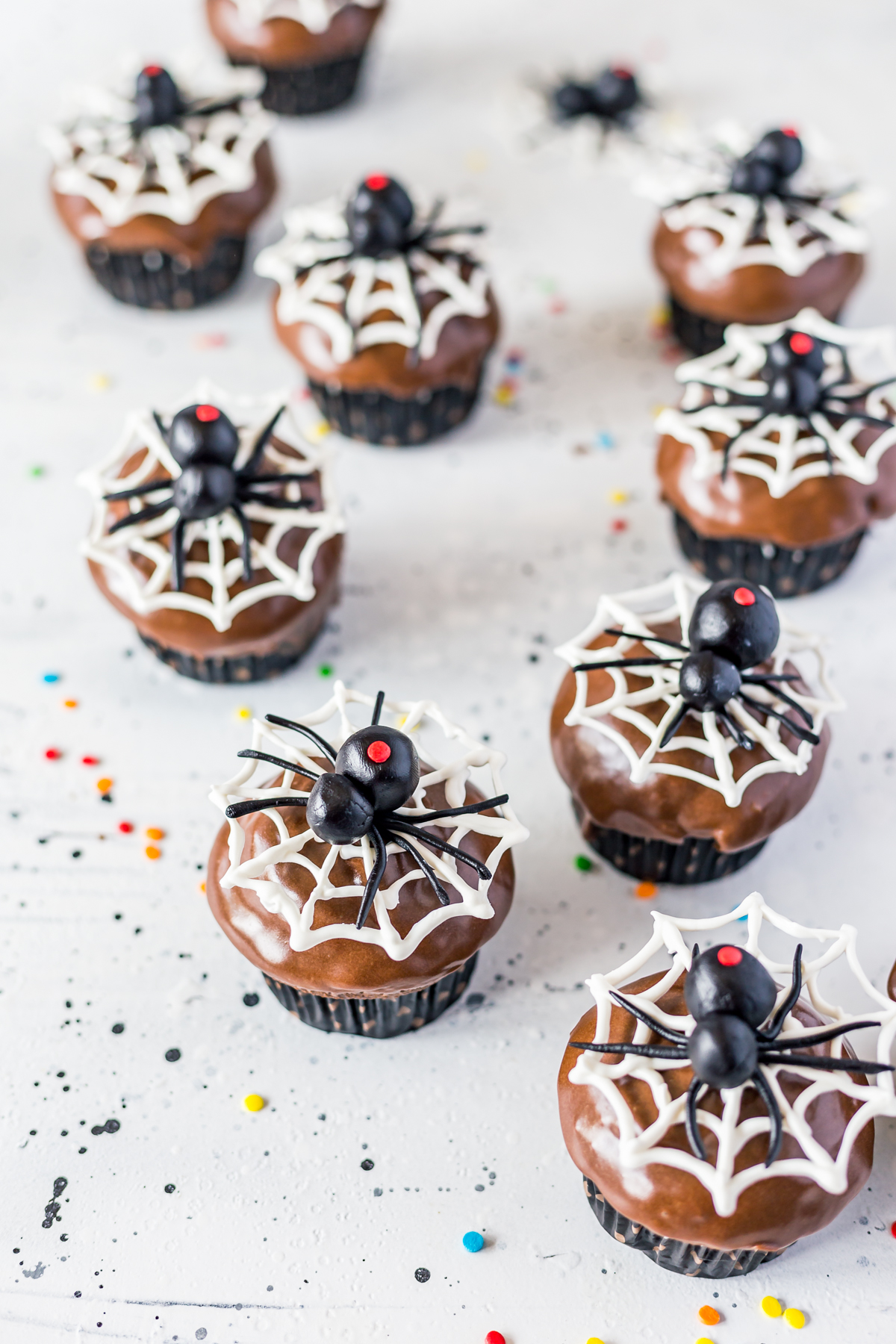 Black Widow Spider Cupcakes:
Black Widow Spider Cupcakes
Ingredients
3/4 cup all-purpose flour
1/2 cup unsweetened cocoa powder
3/4 teaspoon baking powder
1/2 teaspoon baking soda
1/4 teaspoon salt
2 large eggs
1/2 cup sugar
1/2 cup packed light brown sugar
1/3 cup canola oil
2 teaspoons pure vanilla extract
1/2 cup buttermilk
Canned Chocolate Frosting
1 package white candy melts
1 package black fondant
Flat sprinkles
Instructions
Preheat the oven to 350 degrees. Line a 12-cup muffin pan with cupcake liners and set aside.
Whisk the flour, cocoa powder, baking powder, baking soda, and salt together in a large bowl until combined.
In a medium bowl, whisk the eggs, granulated sugar, brown sugar, oil, and vanilla together until smooth.
Pour half of the wet ingredients into the dry ingredients. Stir in half of the buttermilk gently then repeat with the remaining wet ingredients and buttermilk. Stir until just combined; do not overmix. The batter will be thin.
Pour or spoon the batter into the liners to the halfway point to avoid spilling over the sides, then bake for 18-21 minutes, or until a toothpick inserted in the center comes out clean. Allow to cool completely before frosting.
While the cupcakes cool, melt the white candy melts then spoon into a squeeze bottle. Place the spider web template under wax paper, then follow the template to begin making spider webs. Allow to dry completely.
To make the spiders, roll the fondant into 1-inch and ½-inch balls for the body and head, then roll out four thin strips for the legs. Place a red flat sprinkle in the middle of the body, then place the head and body on top of the legs to create the spider.
When the cupcakes are cool, spoon the frosting into a microwave-safe container and melt for 15-10 seconds, or until it's melted and thick. Dip each cupcake top into the frosting and allow to set for a few minutes. Carefully remove a spider web from the wax paper and place on top of each cupcake, followed by a spider in the center.
https://www.kendallrayburn.com/2017/09/black-widow-spider-cupcakes/
TIP: Put the legs on the spider web, then put the spider web on the cupcake, THEN add the spider body and head. The body and head are heavy so they can break the web if you put them on the web first.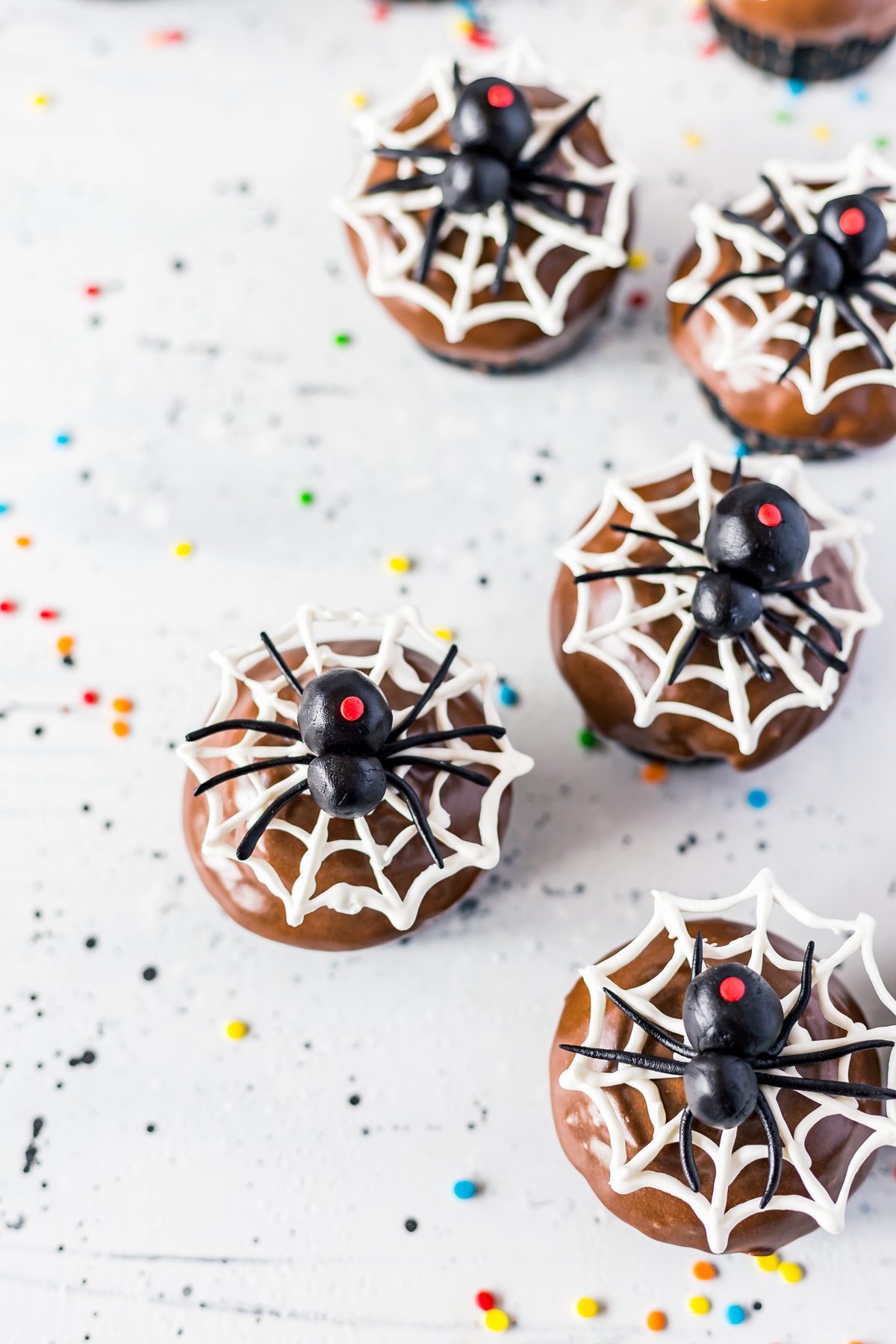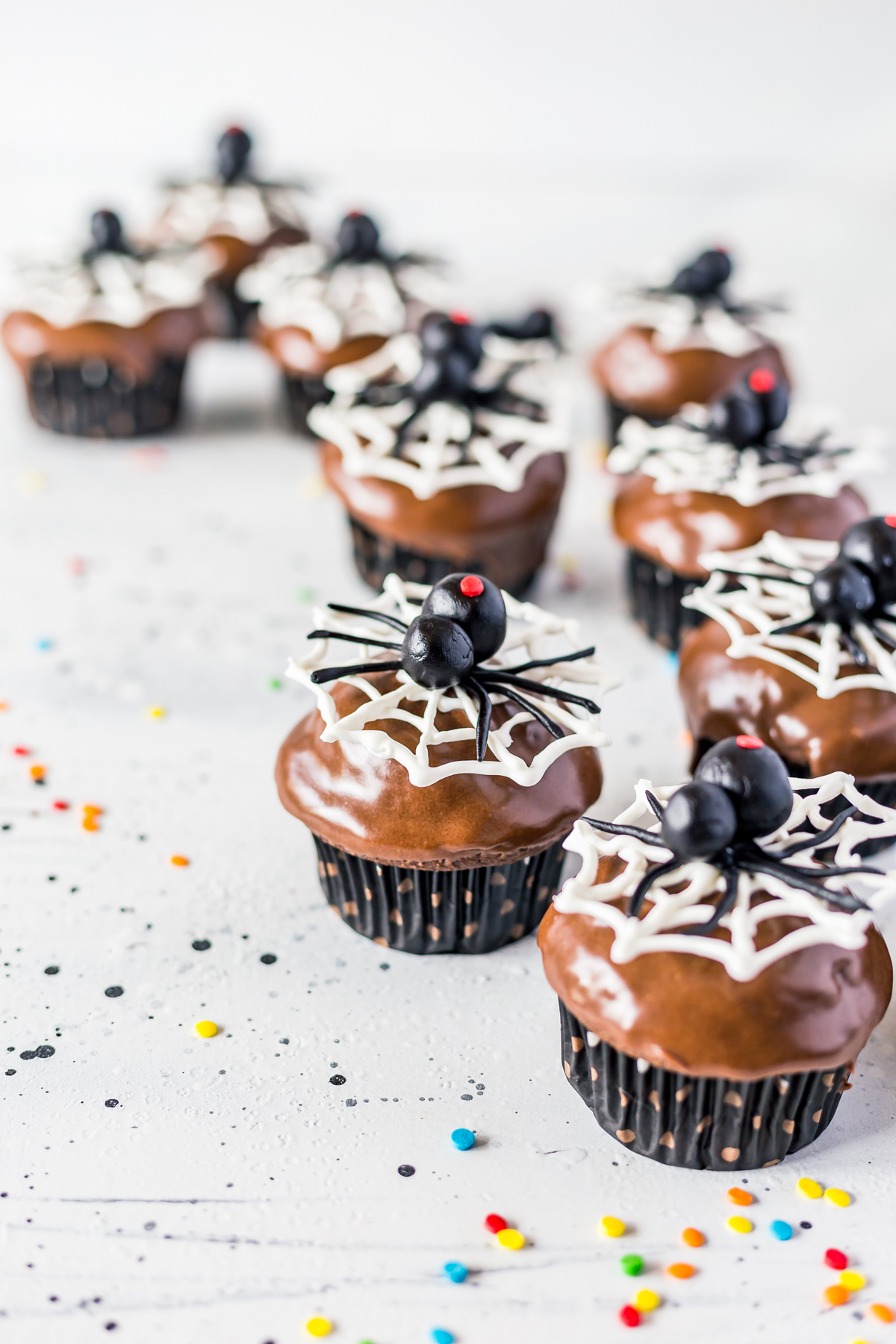 Aren't these just the coolest? I'm so happy with how they turned out! The exact sprinkles we used (the red dots) can be found here. And here are links for the rolled black fondant and white candy melts. Gotta love Amazon shopping, right?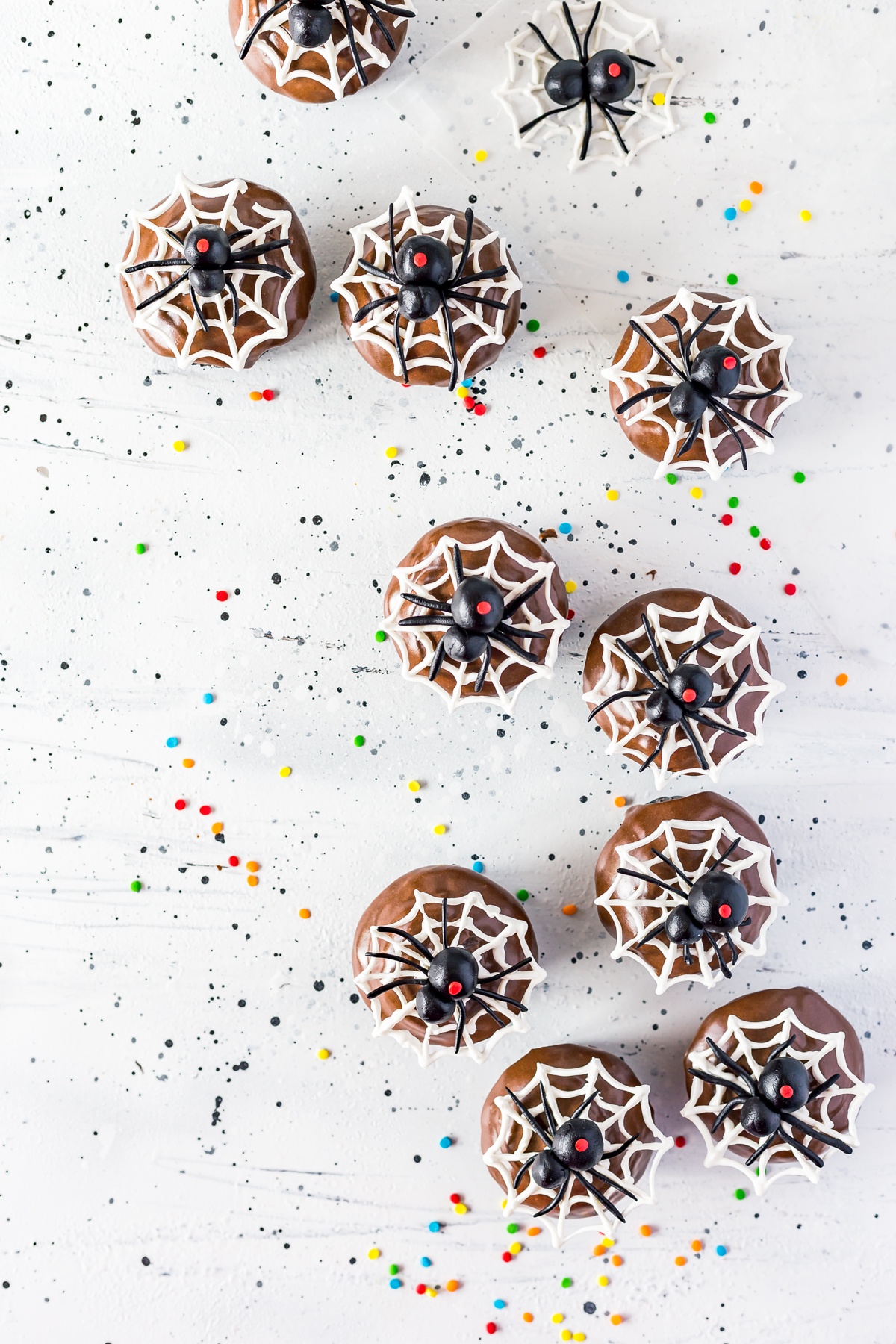 And below you'll find the free spider web template so you can re-create these spooky Black Widow Spider Cupcakes at home! If you do make these, I'd love for you to come back and let me know what you think – and if you share on social, be sure to tag me! I'd love to see your creations, too!
Spider Web Template: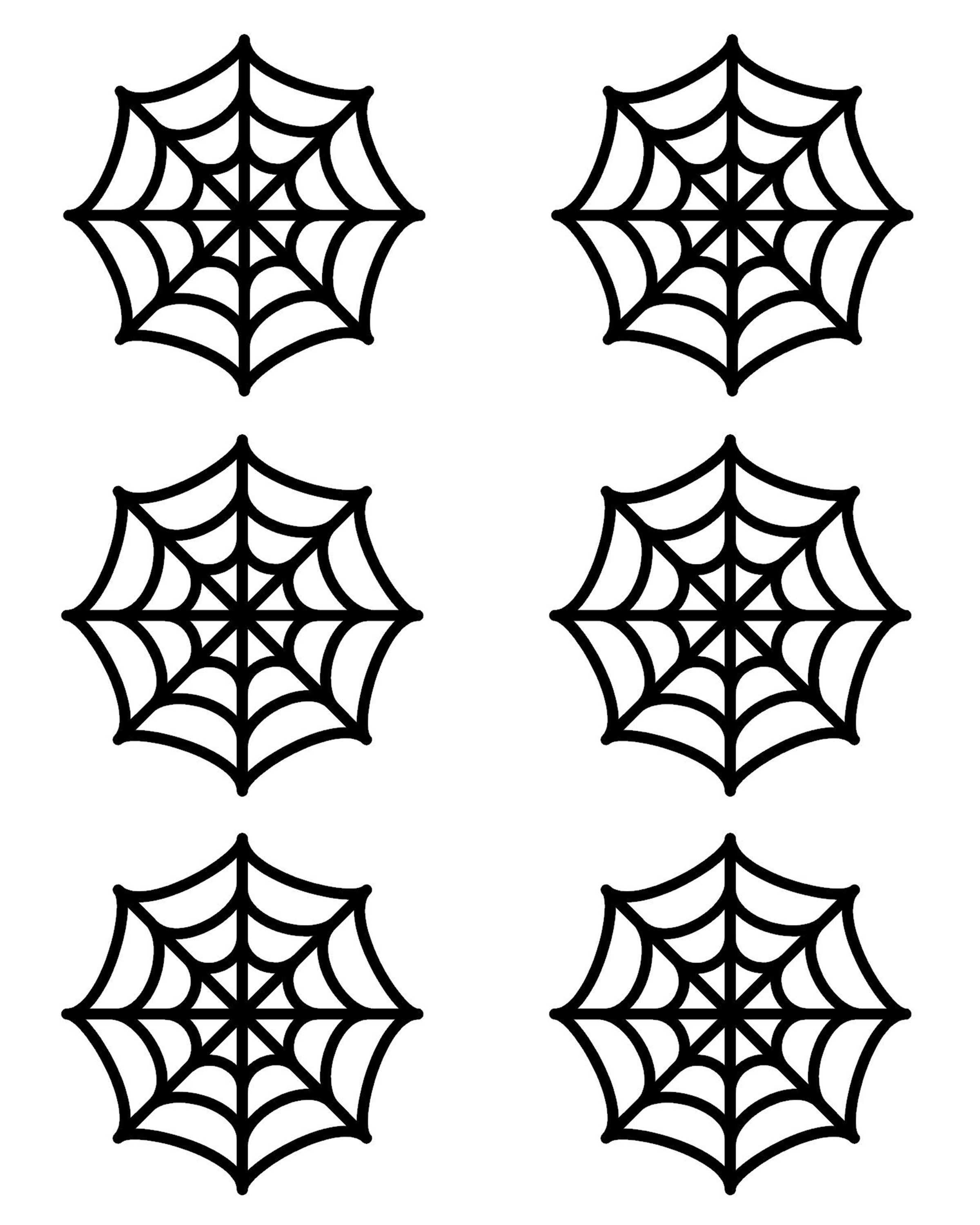 Happy Cupcake Making!
Love this post? Pin it for later here: