A huge thanks to our friends at World Market for sponsoring today's post! Keep scrolling to get the recipe for this delicious Whipped Hot Cocoa Pie!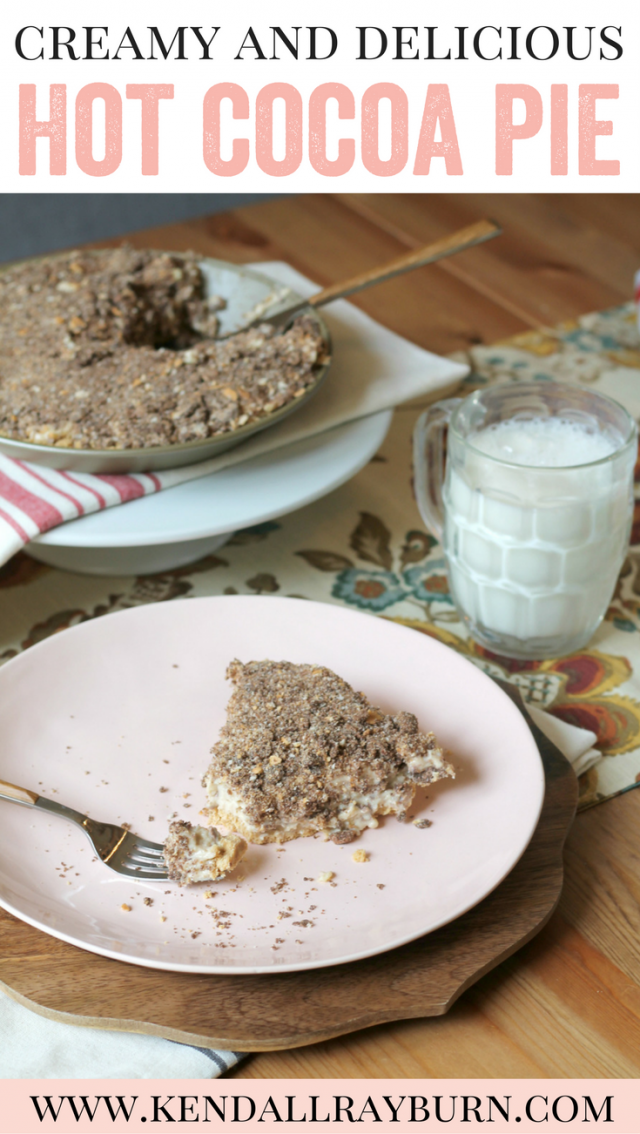 Hello, friends!
I am so excited to share the recipe for this delicious Whipped Hot Cocoa Pie with you today! World Market is one of my favorite places to shop for unique cookies and cakes, baking products, and especially fun german food! World Market has the most delicious Bahlsen cookies, and the Hit Cocoa flavor (and my love for hot cocoa) inspired me to create this creamy, delicious, Whipped Hot Cocoa Pie.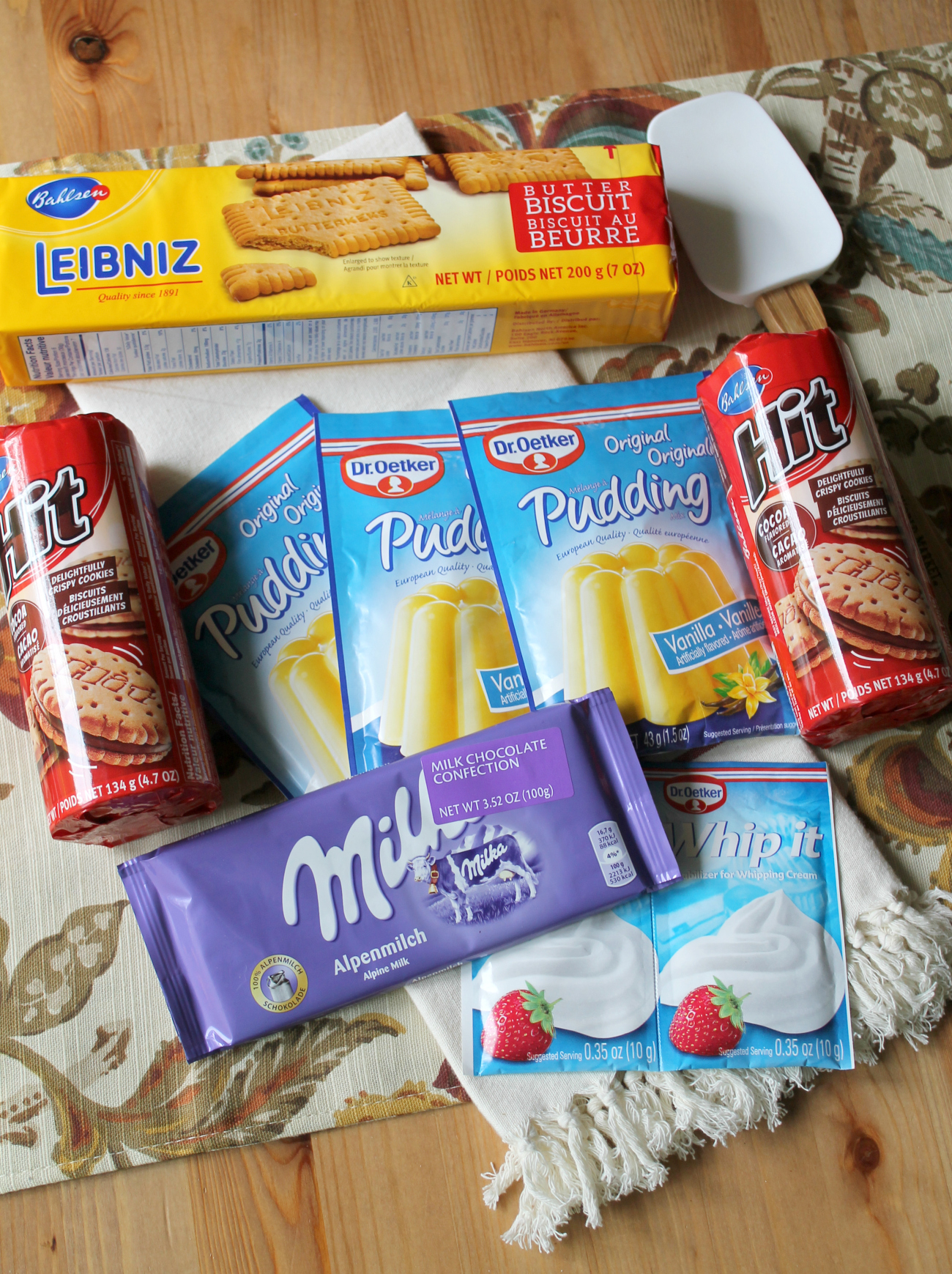 I stopped at my local World Market in Ann Arbor, Michigan to pick up the ingredients. To find your local World Market, head here. Once I had my supplies (and browed around at all of the gorgeous decor) I headed home to make my pie. I picked up some great decor and table items too, I'll include links to everything at the bottom of this post so you can shop, too! Aren't the golden pie plates so pretty?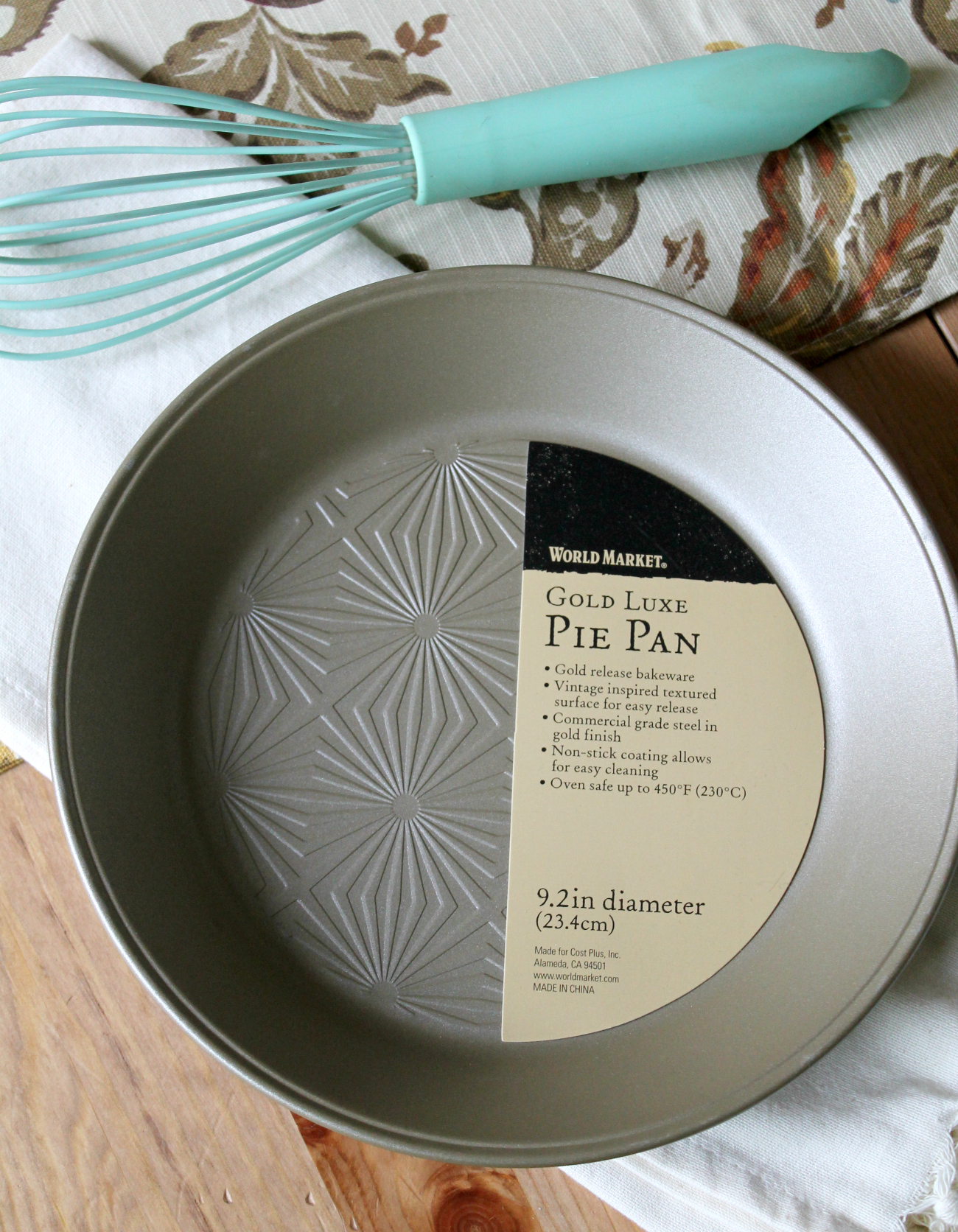 Whipped Hot Cocoa Pie Recipe & Instructions:
Ingredients
1 package Bahlsen Leibniz Butter Cookies (7oz), crushed in food processor
1 package Bahlsen Hit Cocoa Cookies, crushed in food processor(5.3oz)
6 tbs butter, melted
1 package Oetker Instant Vanilla Pudding Mix
1 package Dr. Oetker Whip It
1 Milka Noisette Chocolate Bar, shredded
Instructions
Mix crushed Bahlsen Leibniz Butter Cookies and 6 tbs butter, melted into a large mixing bowl, mix well
Pour mixture into pie pan, press with fingertips until entire pie plate is evenly covered, let sit
Prepare the Oetker Instant Vanilla Pudding Mix per the instructions (this will require adding milk, cooking over medium heat, adding sugar, and cooling for 2 hours)
Prepare Whip It per package instructions
Mix cooled pudding and whipped topping together in mixing bowl, add shredded Chocolate bar and stir
Pour mixture into pie plate and smooth
Sprinkle crushed Bahlsen Hit Cocoa Cookies on top of pie and with a spoon push into pie
Put in fridge for 1 hour until mixture is cool and firm
Serve with milk or hot cocoa
https://www.kendallrayburn.com/2017/09/whipped-hot-cocoa-pie/
And because I love seeing (and sharing) step-by-step recipes, here are photos that you can follow along with, too! Get ready to prepare one of the best pies, ever!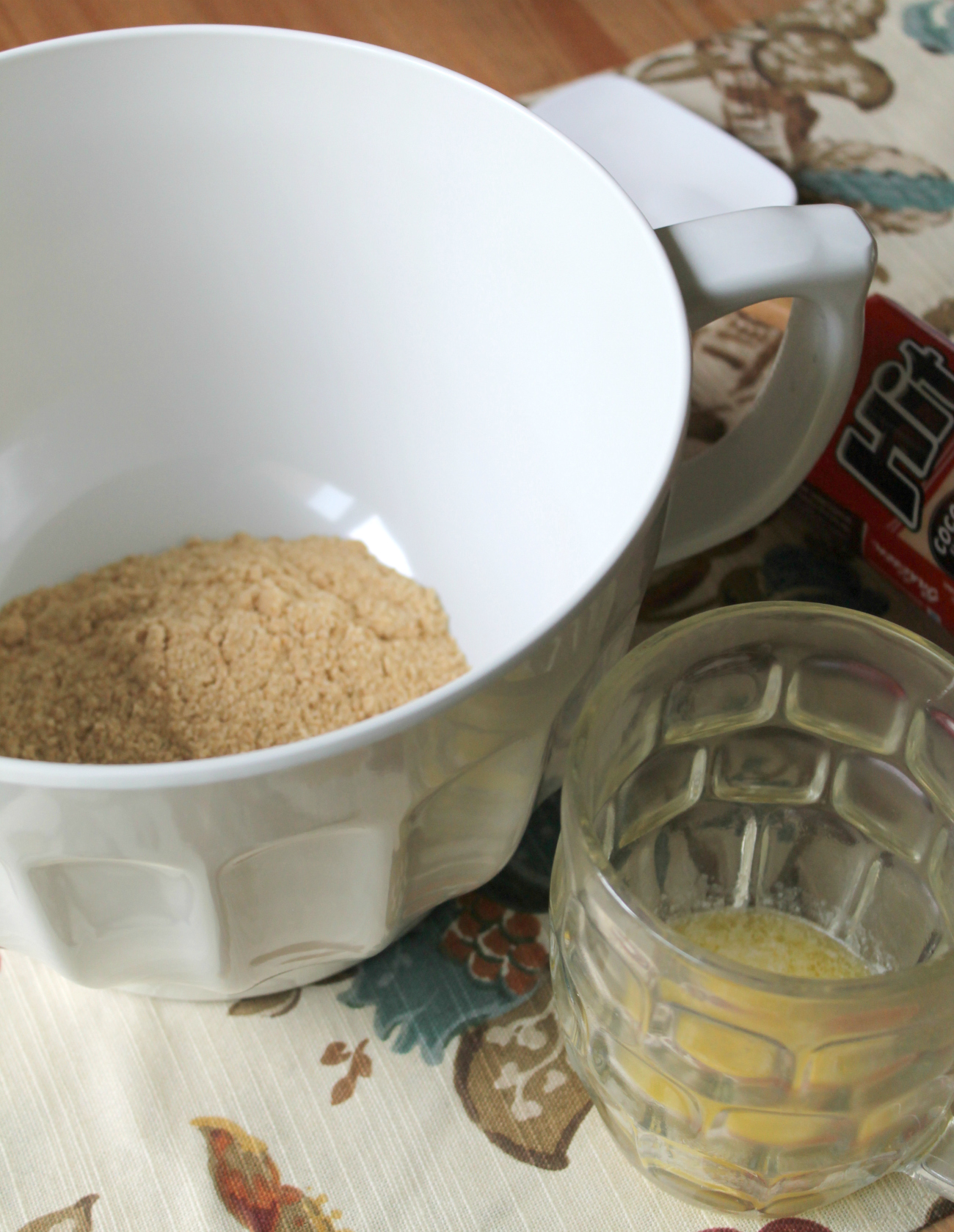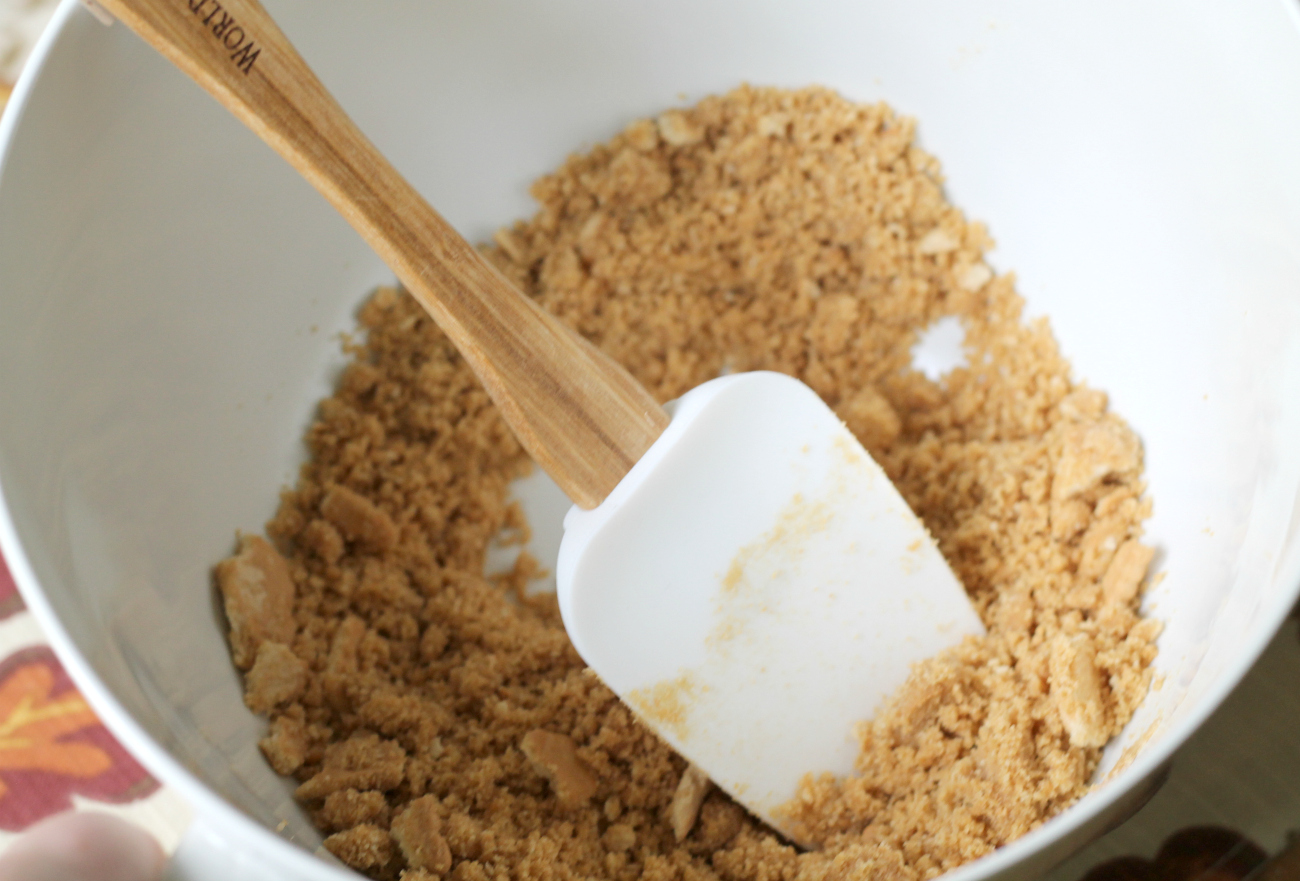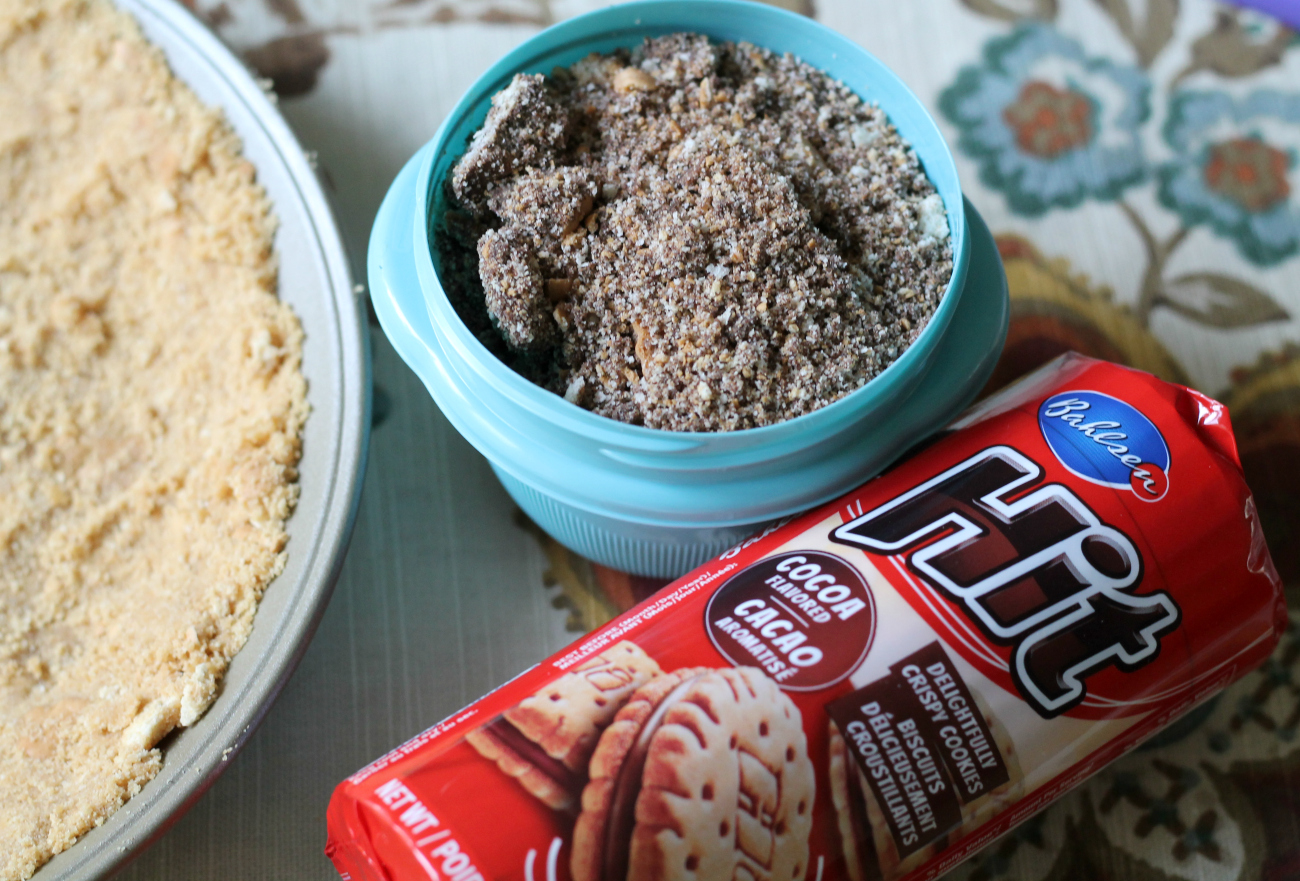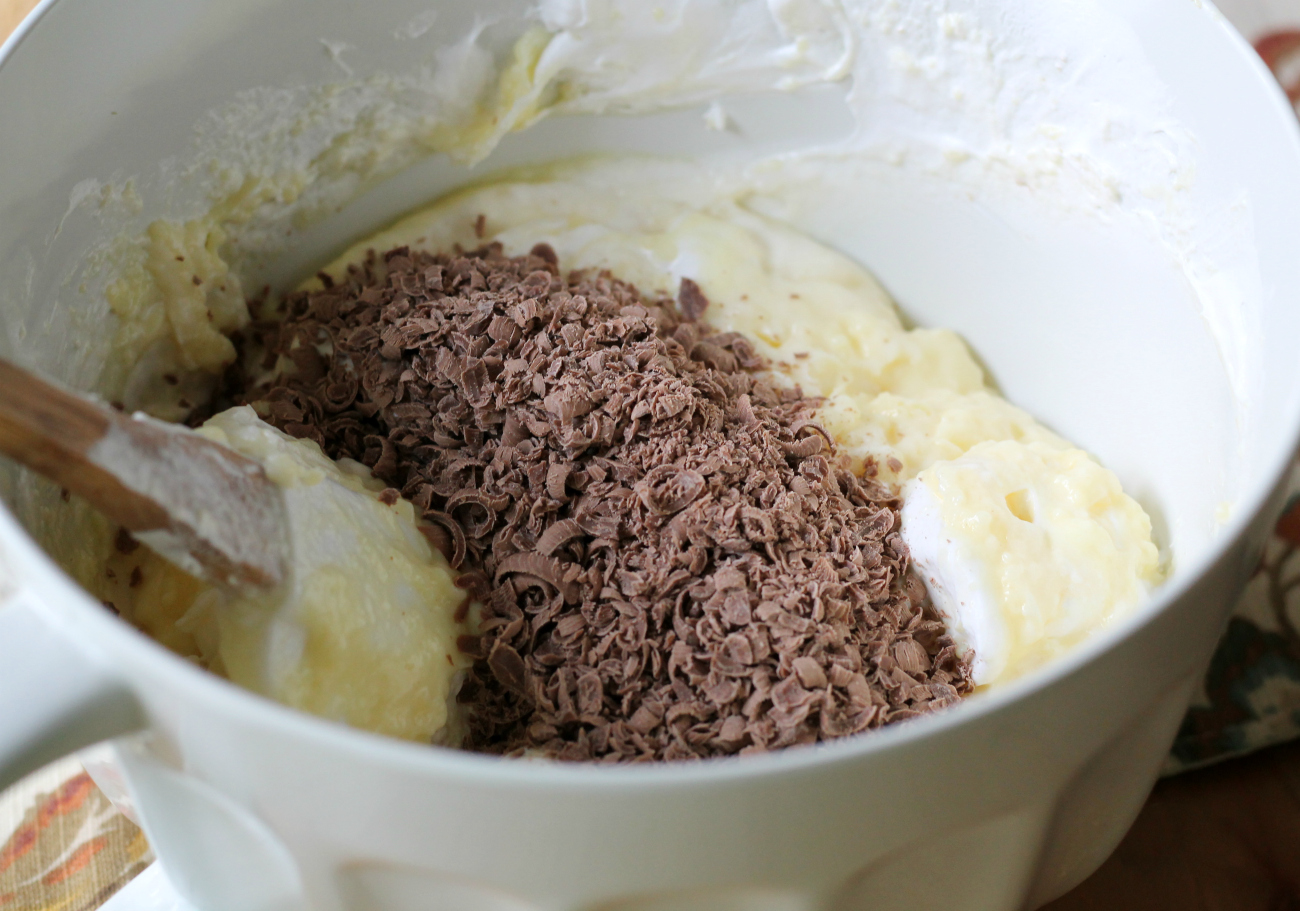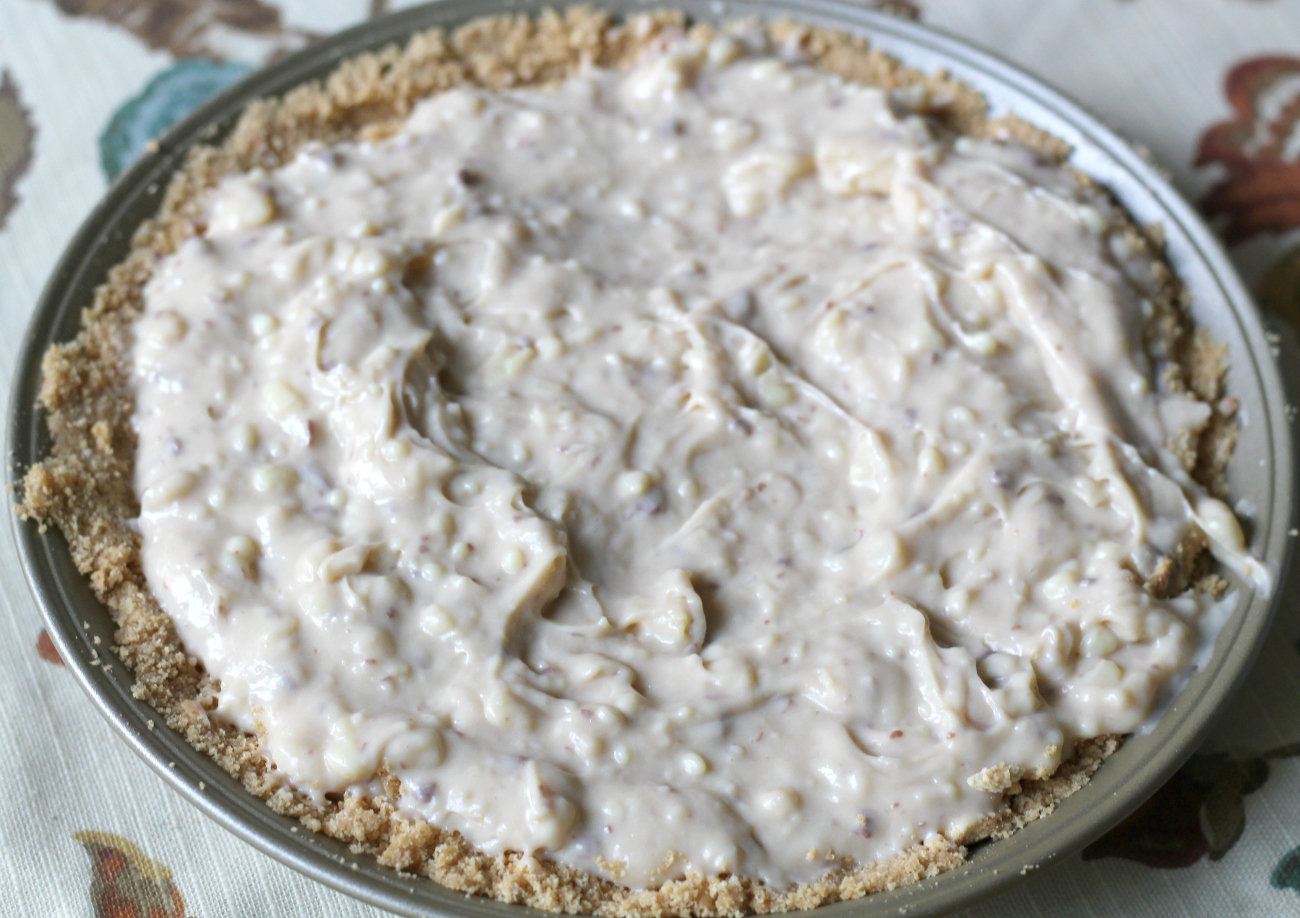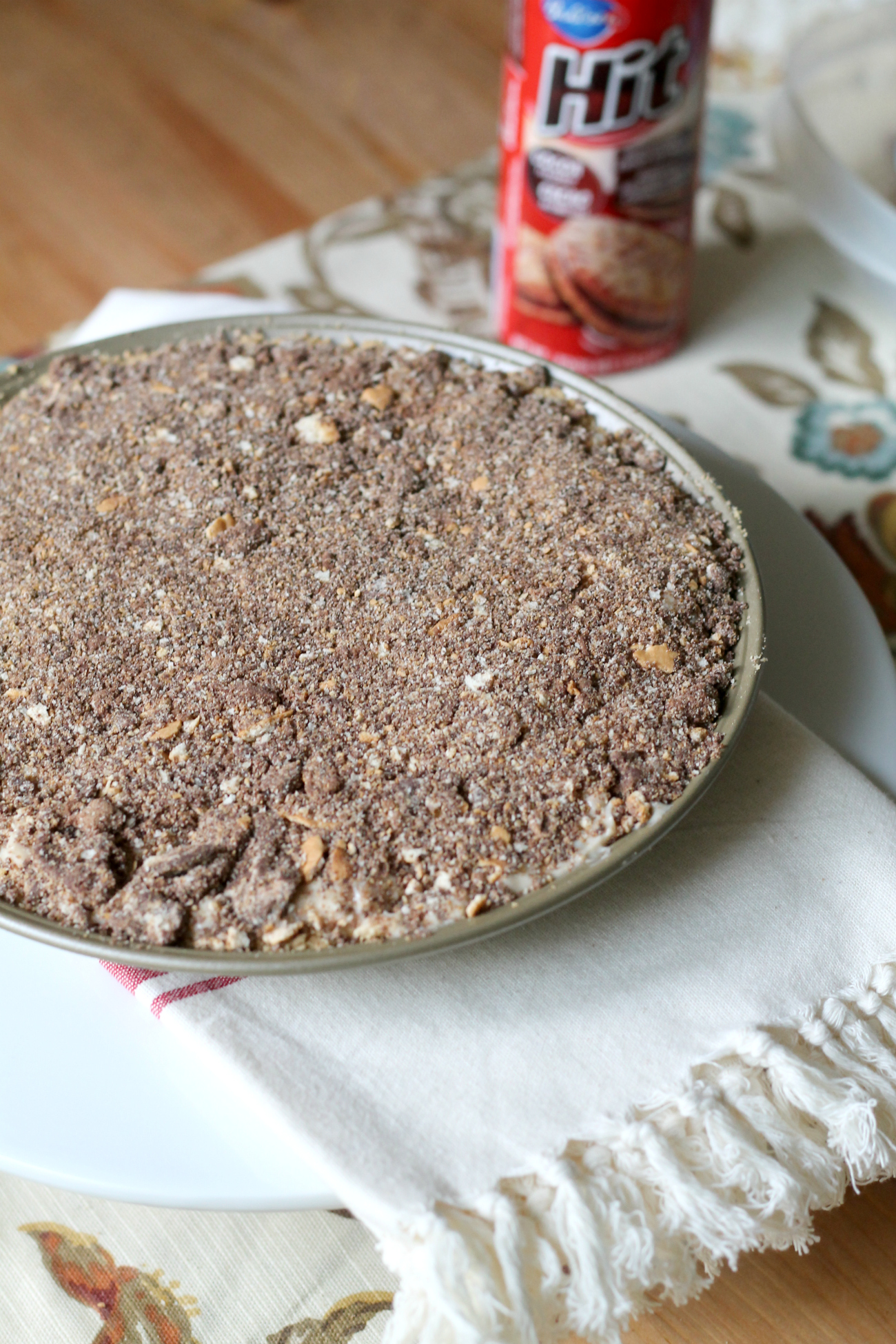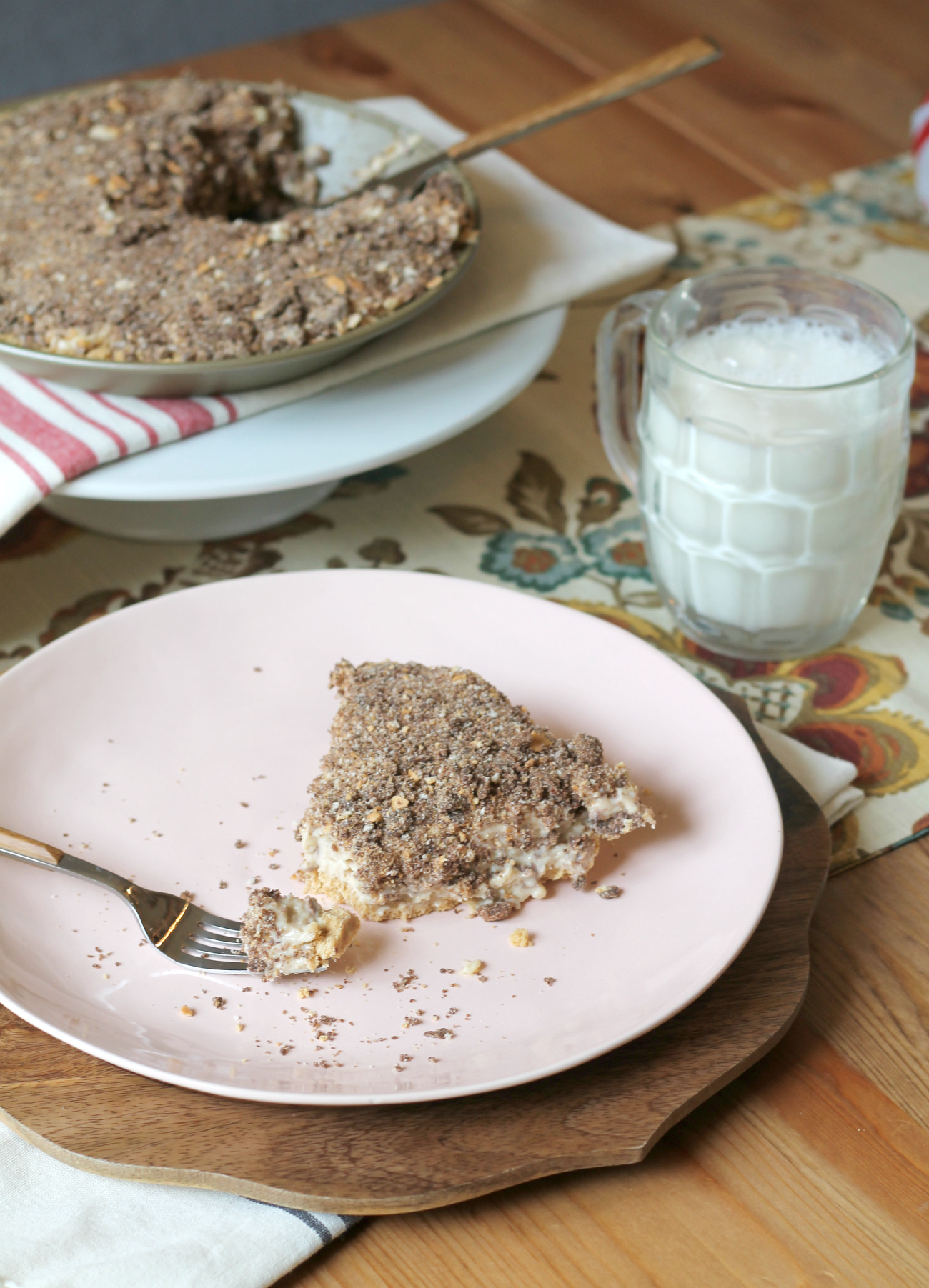 Yum, yum, yum! This pie turned out SO yummy! I served it with ice cold glasses of milk, and my husband and boys loved it! This is definitely going in the recipe box, and I think it'd be perfect to make and serve for the upcoming holiday season too. I love baking around the holidays – and I know this pie will be a huge hit with the family this season.
The crust of this pie turned out absolutely perfect! It was buttery, flakey, but still held together when the pie was sliced. The Bahlsen Leibniz Butter Cookies gave it that perfect bit of buttery sweetness, and it really complements the chocolate that is mixed into so many parts of this pie.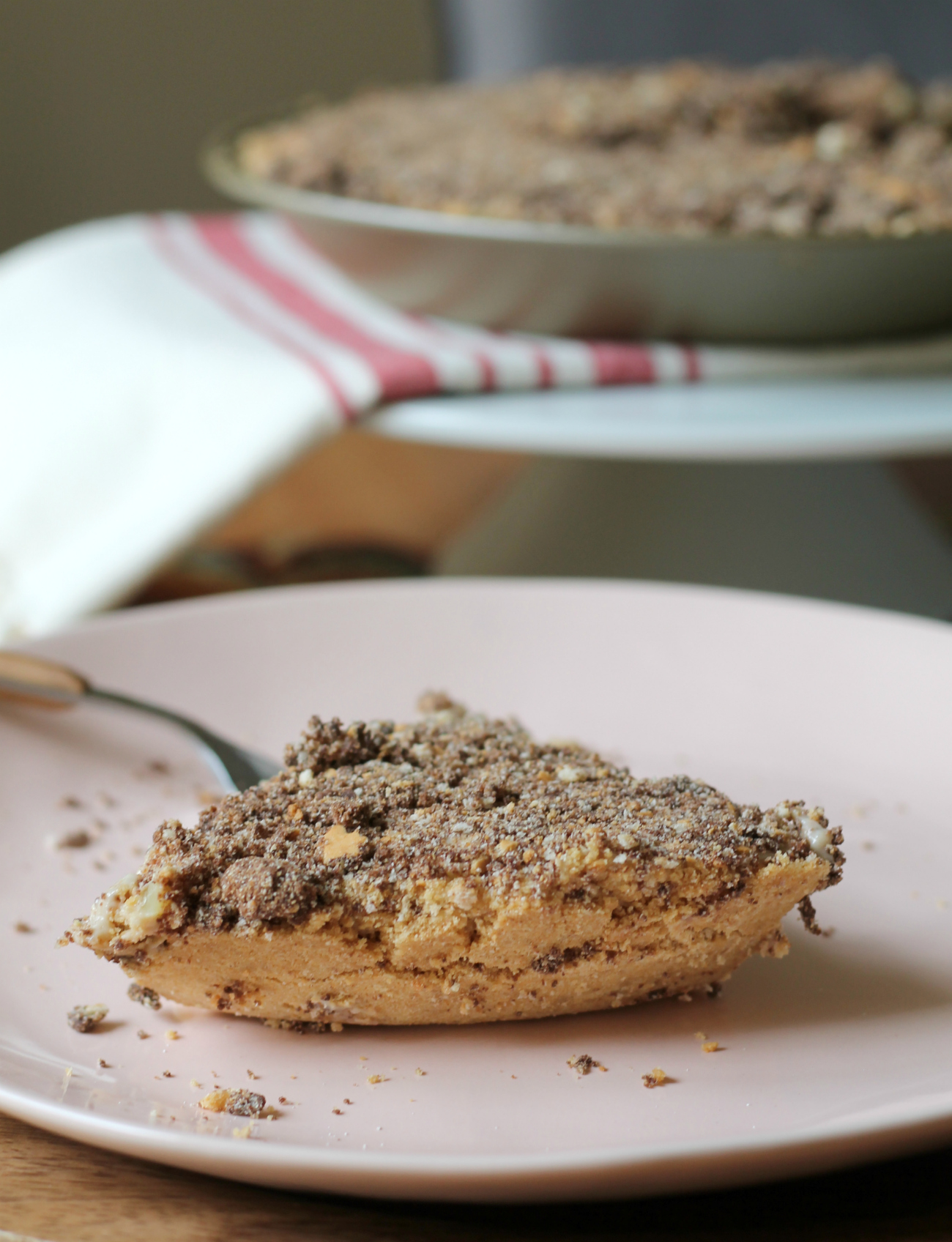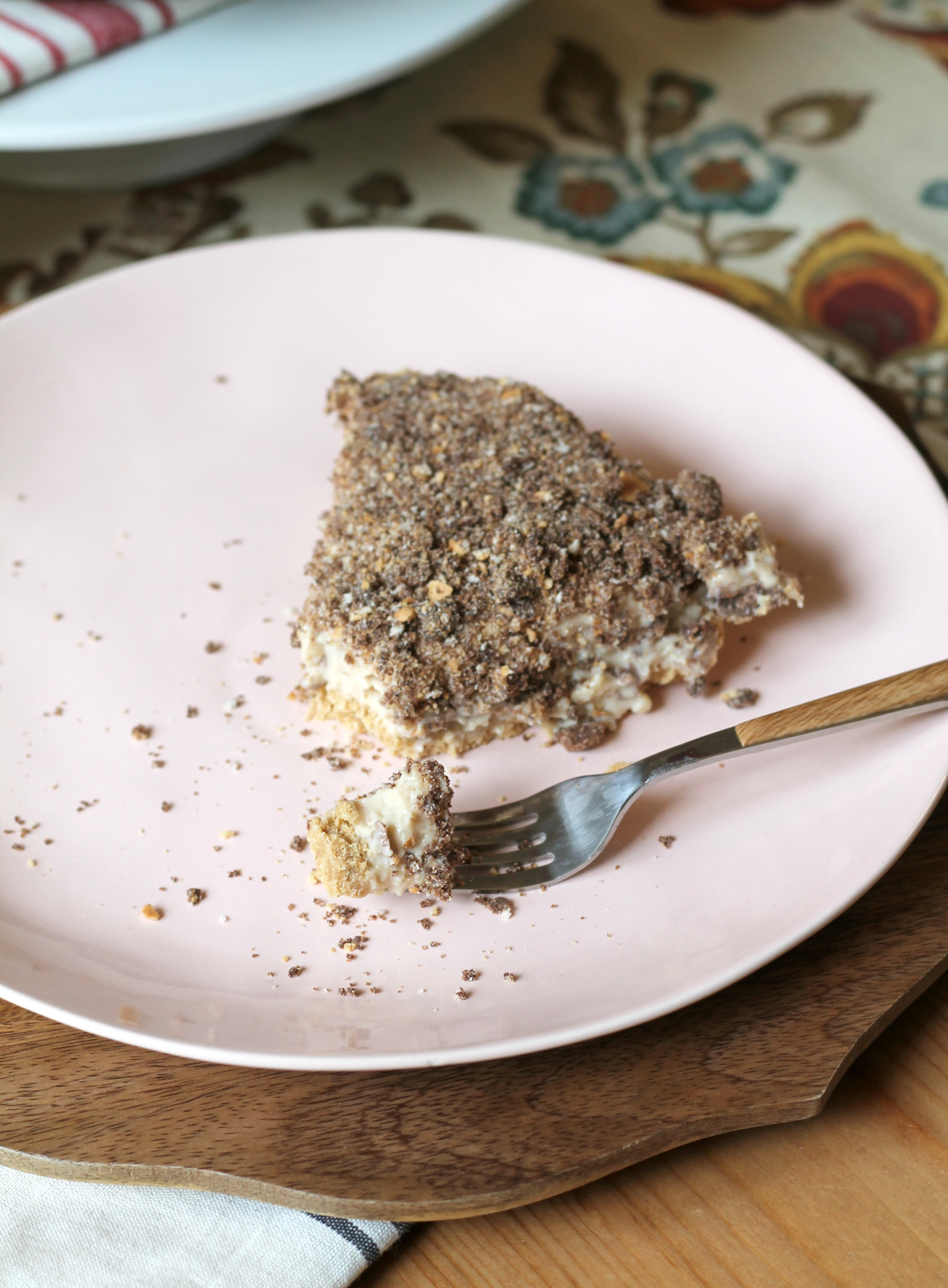 Shop this post:

Now, I have to share an INCREDIBLE giveaway that Cost Plus World Market is hosting! It's called the Holiday Getaway Sweepstakes and you can enter for a chance to win a trip for 2 to the famed Christmas Market Festival in Germany! I myself am German, and I think it would be such a fun experience to go to Germany and see it all with my own eyes. Plus, the Christmas Market Festival sounds incredible – and Christmas is my favorite holiday! Keep scrolling to see how to enter!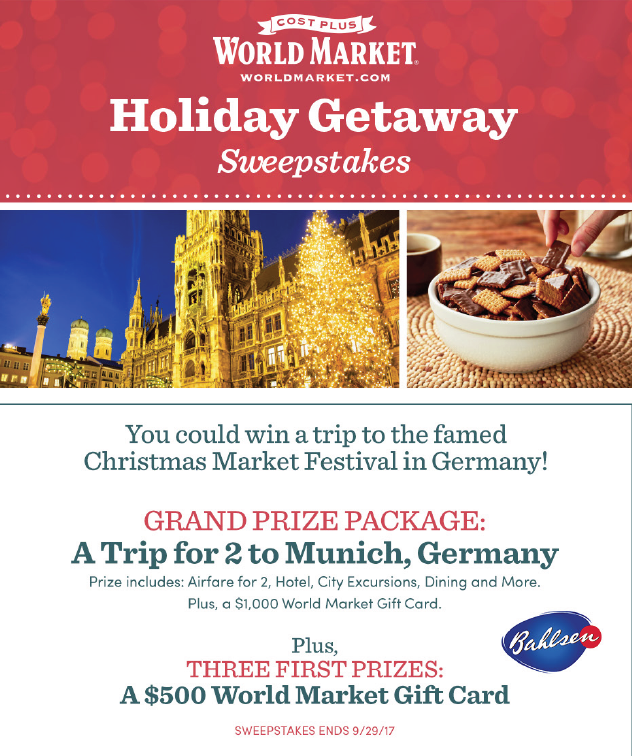 Enter for a chance to win a trip for 2 to the famed Christmas Market Festival in Germany.
Grand Prize: Airfare for two (2), hotel, city excursions, dining and more. $1,000 World Market gift card also included.
Three (3) First Prizes: $500 World Market gift card
Enter online: http://www.worldmarketsweepstakes.com
Sweepstakes ends 9/29/17
Sounds amazing, right? I love that there are multipule prizes, and who couldn't spend a $500 gift card to World Market? How fun would that be! Be sure to head on over for your chance at one of these amazing prizes – you just never know when it could be your lucky day!
What is YOUR favorite holiday pie to prepare for your family?
Love this post? Pin it for later here: