Keep scrolling to check out these Fun and Easy Halloween Crafts for Kids!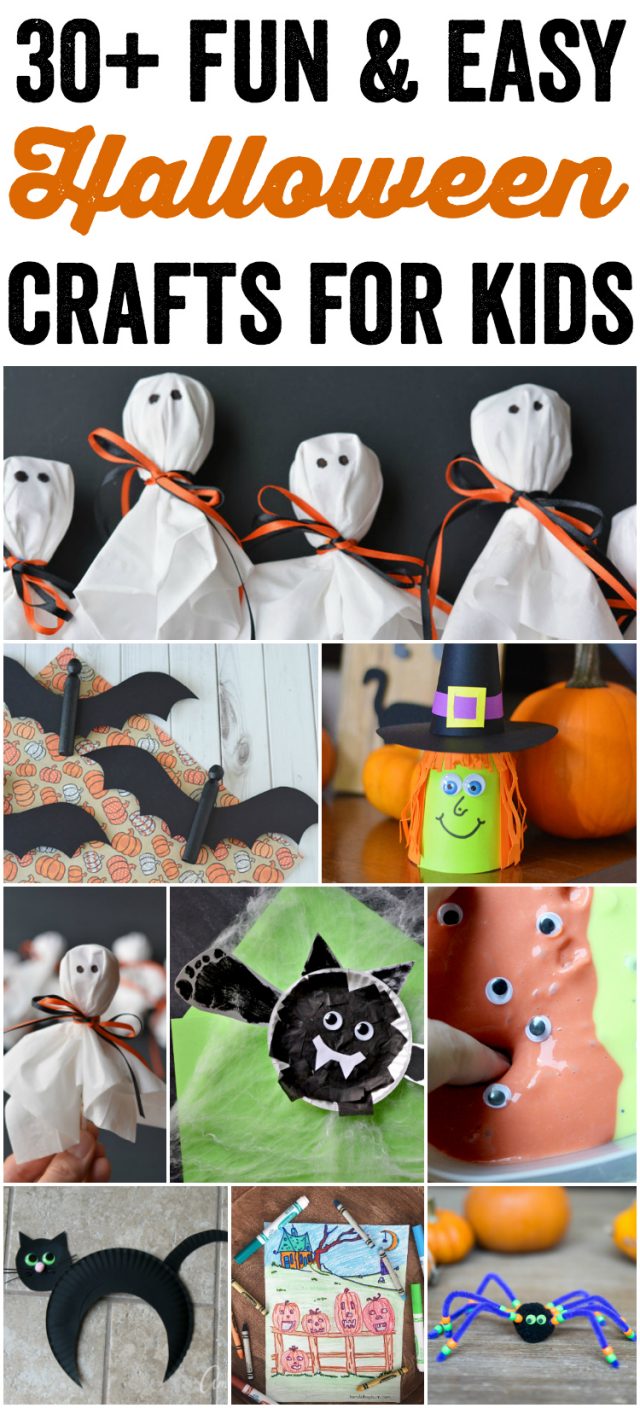 Hi, friends!
Can you believe that Halloween is only a few months away? It seems crazy! My kids love Halloween almost as much as I do. The only thing I love more than kid friendly crafts, are easy ones!
These are perfect for days when it's too cold outside, or just to get your kids excited for Halloween! These make great decorations too! Here are 30+ fun and easy Halloween crafts for kids.
30+ Fun & Easy Halloween Crafts for Kids
Which of these Halloween crafts are YOU the most excited to make with your kiddos?
Love this post? Pin it for later here: