This is a sponsored post written by me on behalf of Disney. All opinions are entirely my own. #cheeseadventures
Keep scrolling to check out our Easy Back to School Lunch Ideas!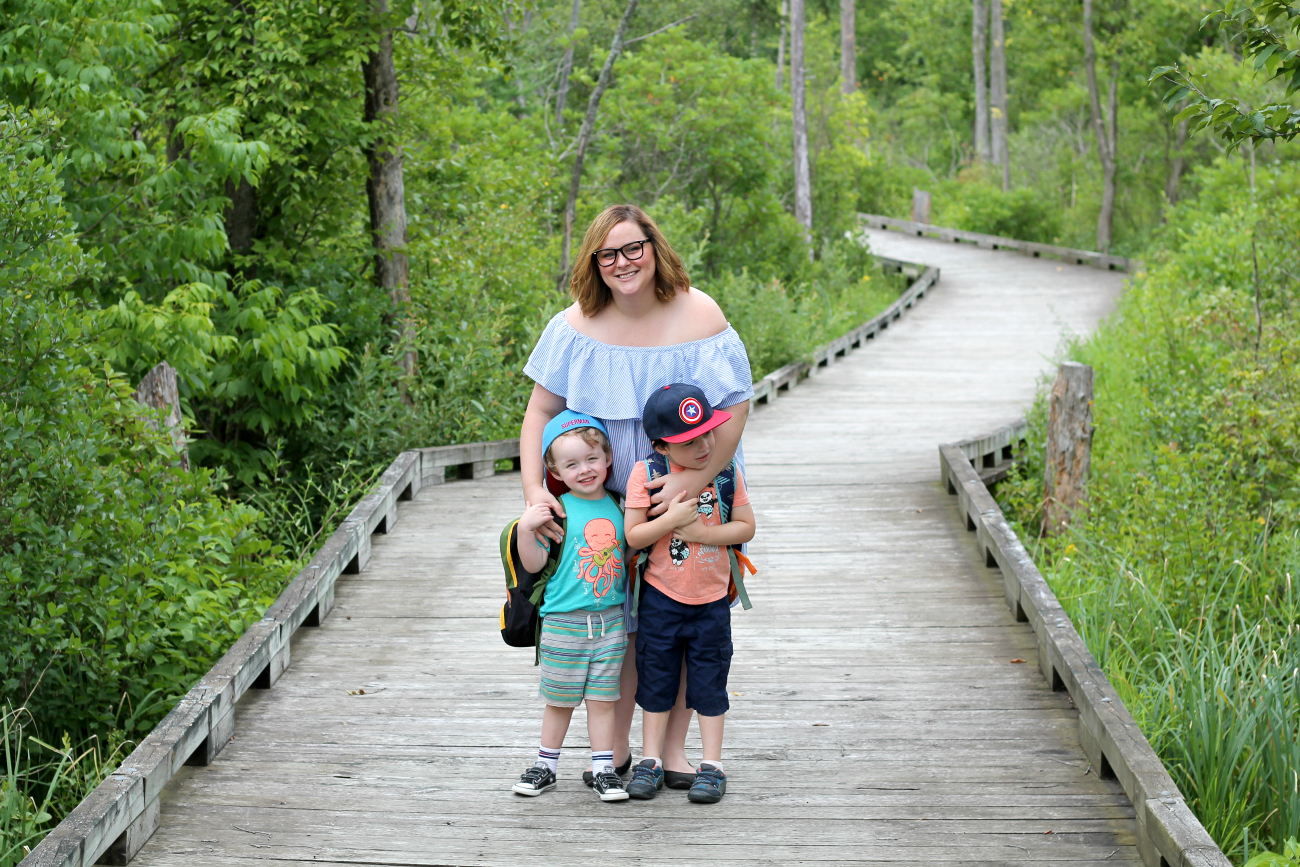 Hello, friends!
Can you believe we're about to head back to school? This year BOTH of my boys will be going (Wyatt in a 1st grade Autism program, Levi in preschool), so I'm starting to prep now and gather fun and simple kids lunch ideas! My boys have been loving Disney Frozen String Cheese – 12/10 oz., 12 sticks lately, so I wanted to make sure I incorporated them in their lunches. They love the Frozen packaging that features their favorite characters just as much as they love the cheese!
The Disney Frozen String Cheese is made with milk, fits in lunchboxes perfectly, and it's a wholesome and a great source of calcium and protein! We picked ours up at Meijer, but it's also available at ShopRite, Giant, Tops Friendly Markets, HEB, and Wegmans.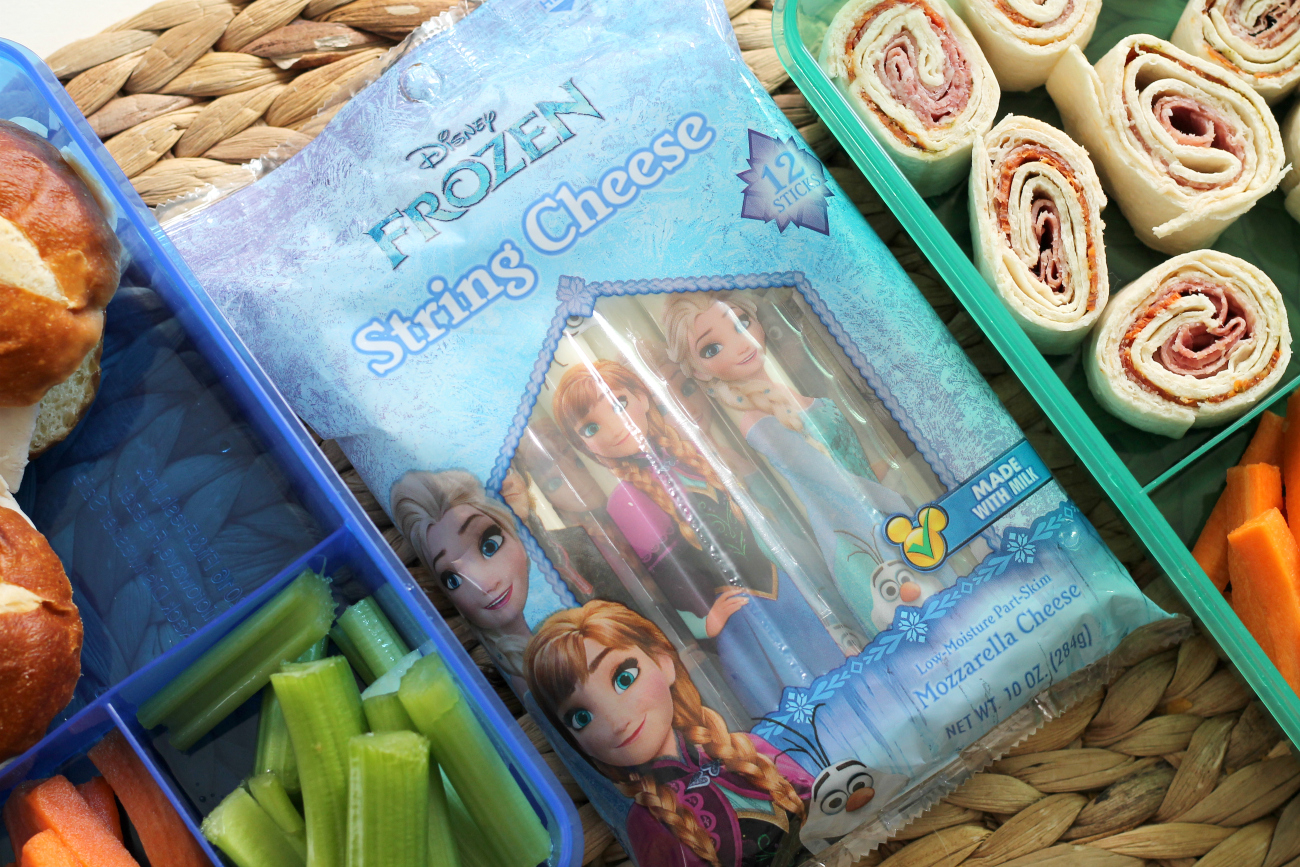 This will be my first year packing lunches for two, so I wanted to come up with a few lunch ideas that were both easy and delicious, and I think I did it! Ready to chat lunch ideas? Check out my list below, and comment letting me know if I'm missing your favorite lunches!
Easy Back to School Lunch Ideas
Pinwheel Wraps, veggies, string cheese, water.

This lunch is so easy to whip up, and so delicious! Just pair a tortilla with your child's favorite meat, cheese, and condiment. Then, roll, cut, and you're good to go! I always feel like there should be crunchy veggies included in this lunch like carrot and celery sticks, just to add a bit of crispness to the lunch.

Slider Sandwiches, veggies, string cheese, fruit, water.

This is another super simple yet healthy lunch for kids. Just grab slider buns, deli meat, and a cheese and throw in a few packets of mustard for the perfect school lunch! This meal is great with apple slices, carrot sticks, or celery sticks, too!

Classic PB&J lunch with milk and veggies.

The classic peanut butter and jelly is such a huge hit in our house – if your child's school doesn't allow peanut butter, almond butter works great too! I love to cut my kids sandwiches in fun shapes, so be sure to check out the baking aisle at your grocery store for fun shaped cookie cutters you can use! I love pairing this classic sandwich with milk and veggies, yum!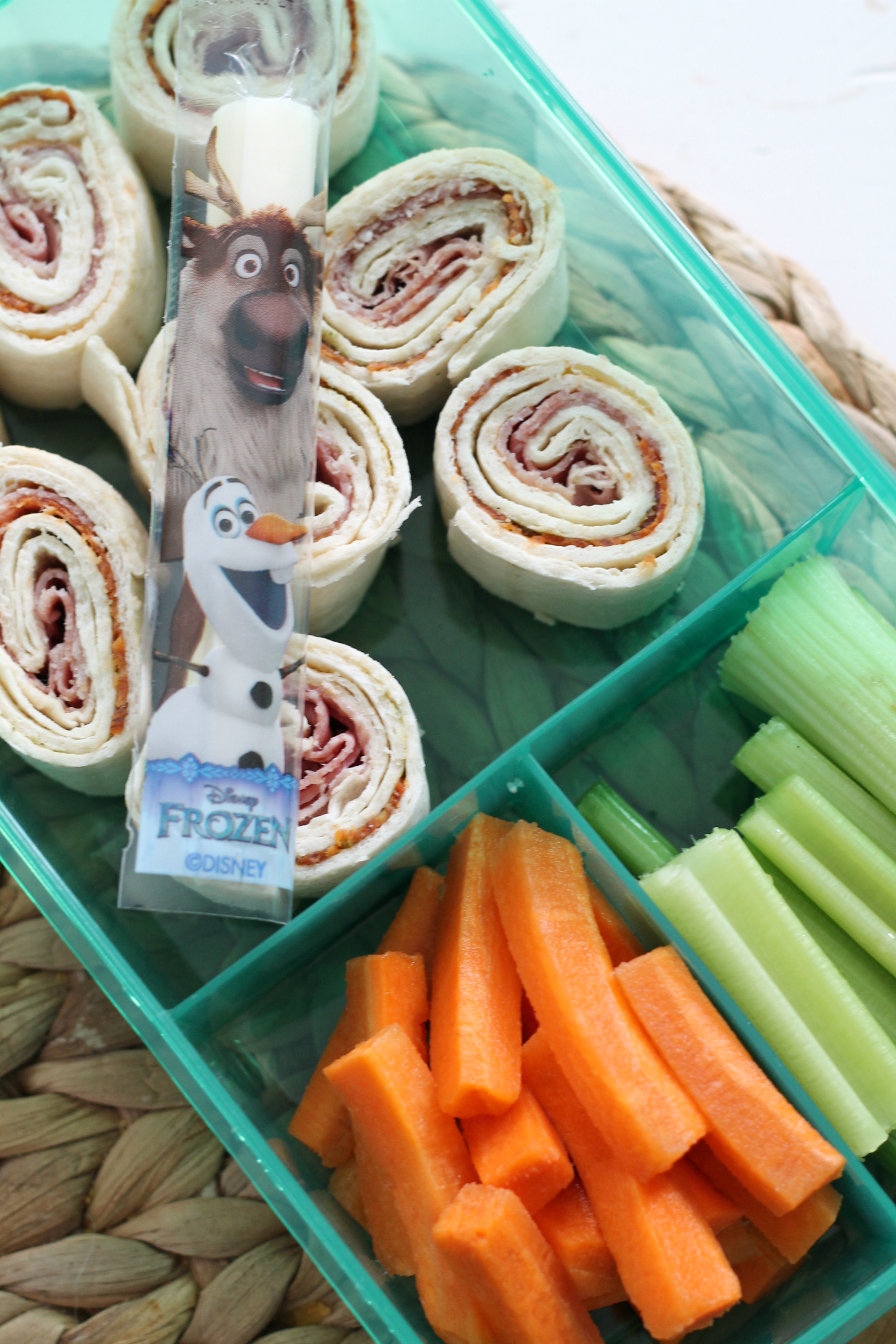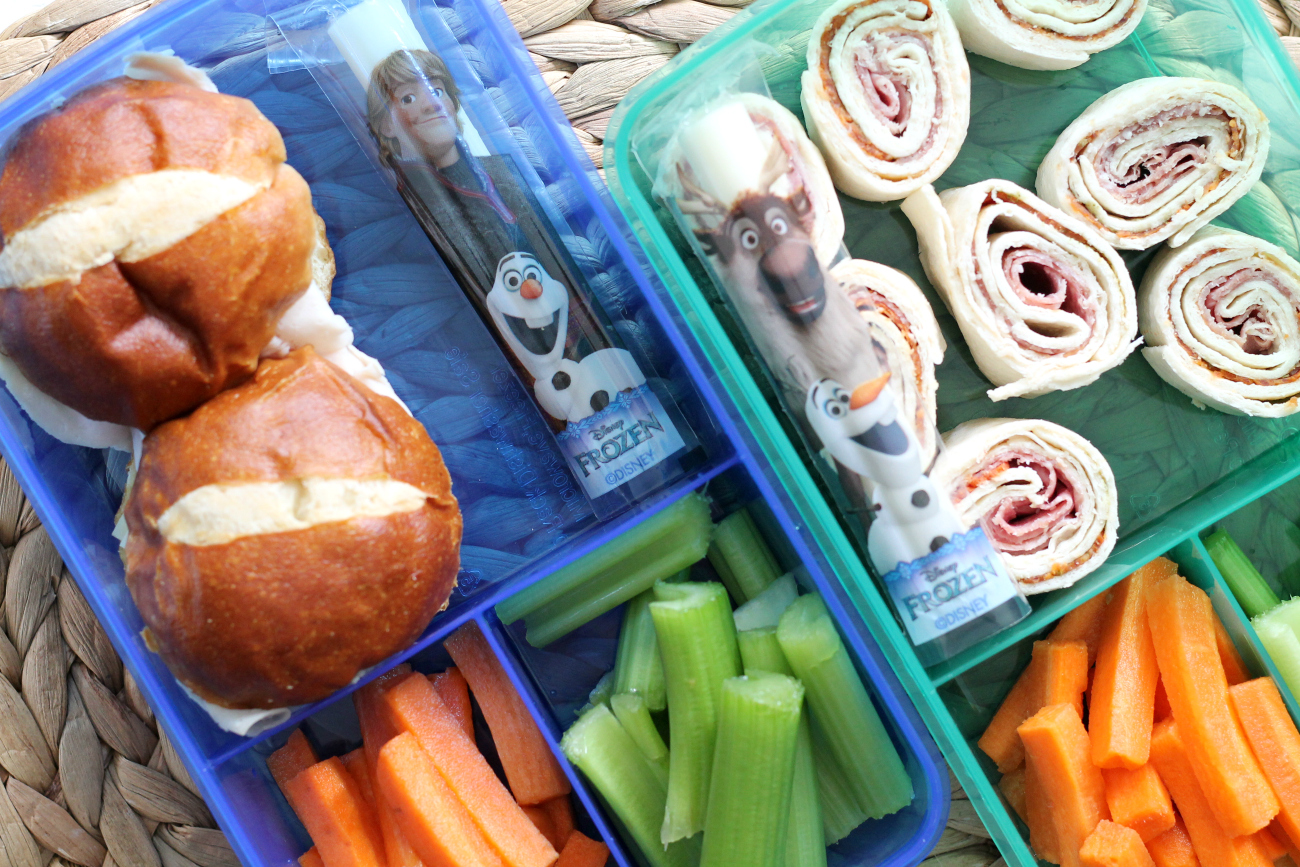 Aren't these lunch ideas fun? I love how colorful they are, too. Now all they need are a few handwritten notes! Wyatt loved it when I'd leave notes in his lunch last year, and I can't wait to continue to leave them this year for both him and Levi.
A part of me is really sad to see summer come to a close, and another part of me is excited for the boys to head off to school to learn and grow. I will say it's extremely hard thinking about little Levi going to preschool, wasn't he just born?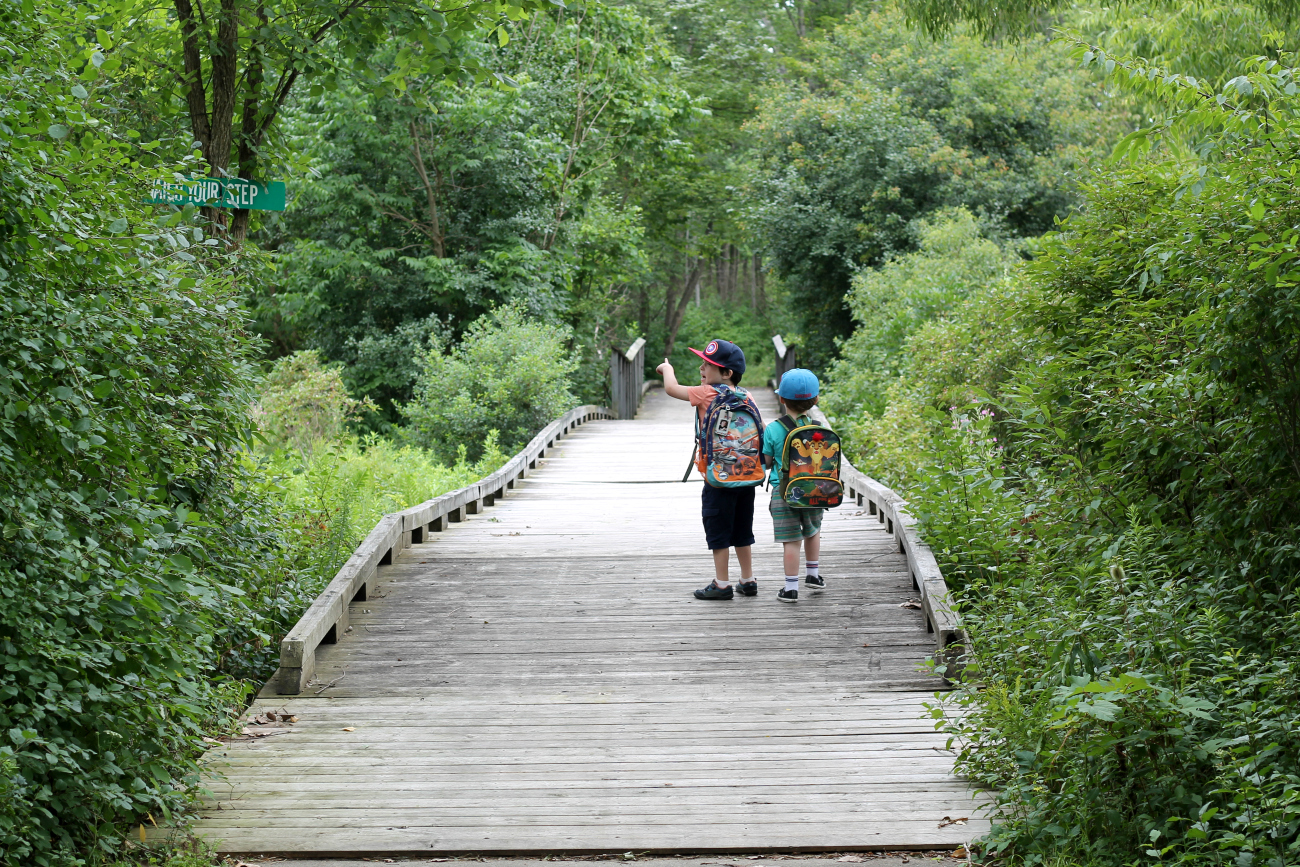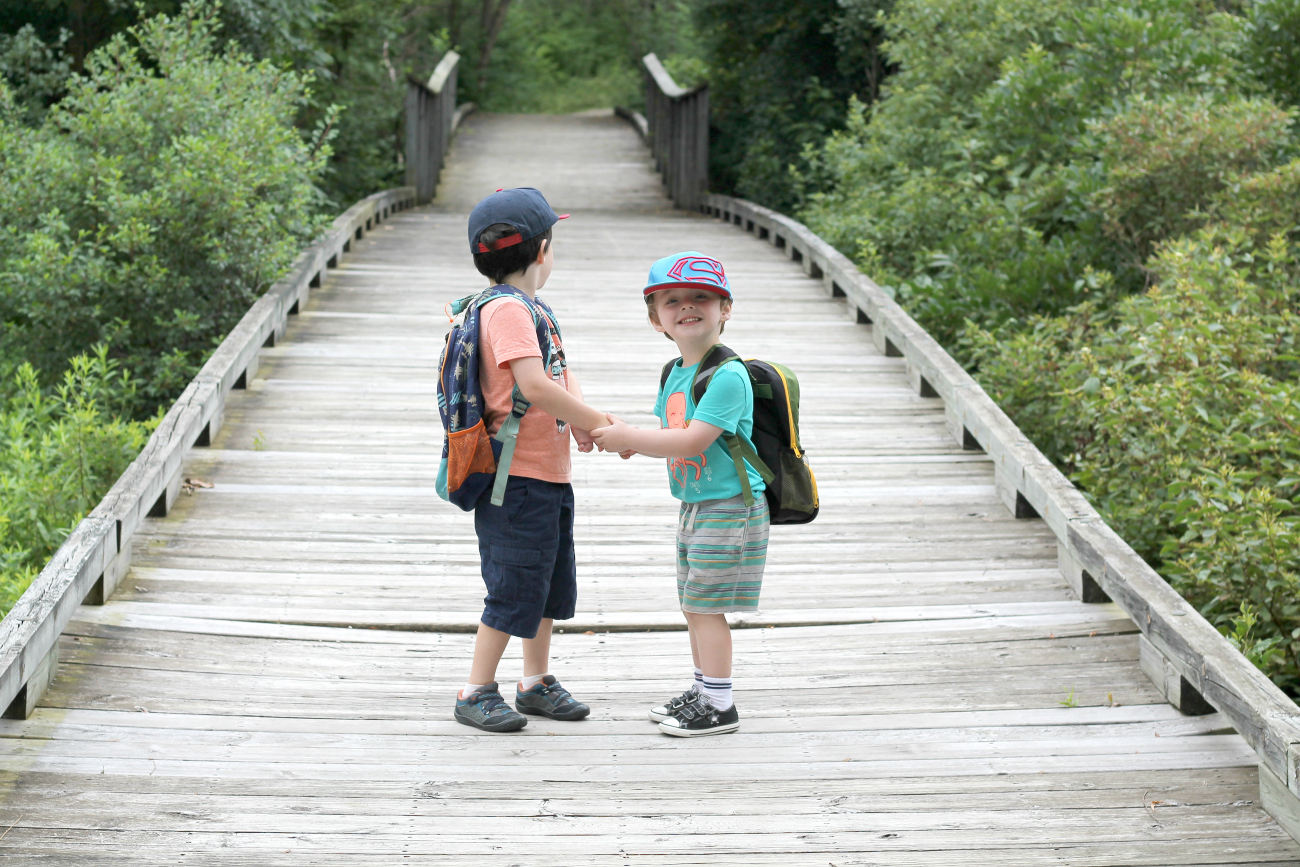 At least I know that while they're at school, they can open up their lunch and find something yummy, and also a little inspiration for their day, too. Both boys are crazy about Disney Frozen and they're going to get such a kick out of seeing the Disney Frozen String Cheese in their lunch each day! Right now you can save $0.75 when you purchase your own! Don't forget to grab the coupon here.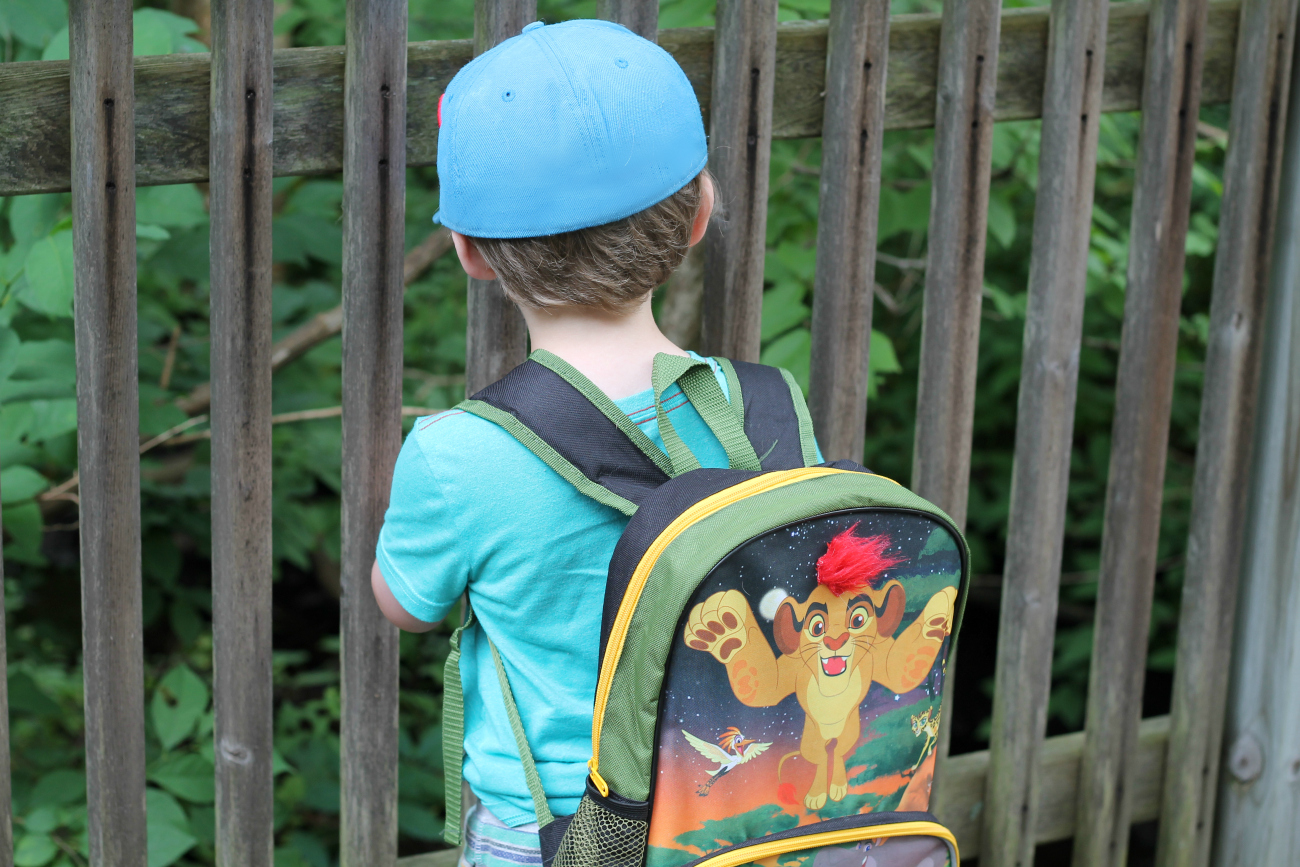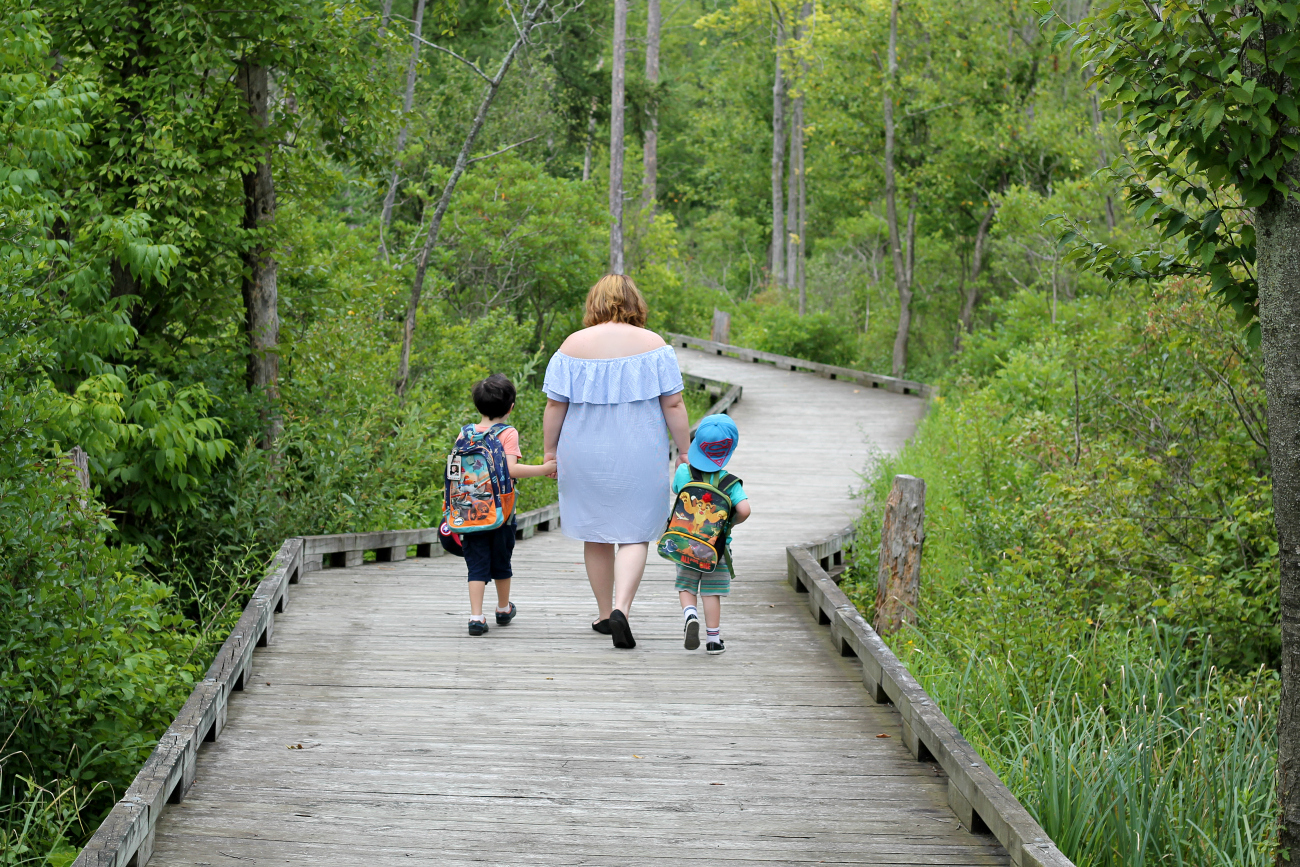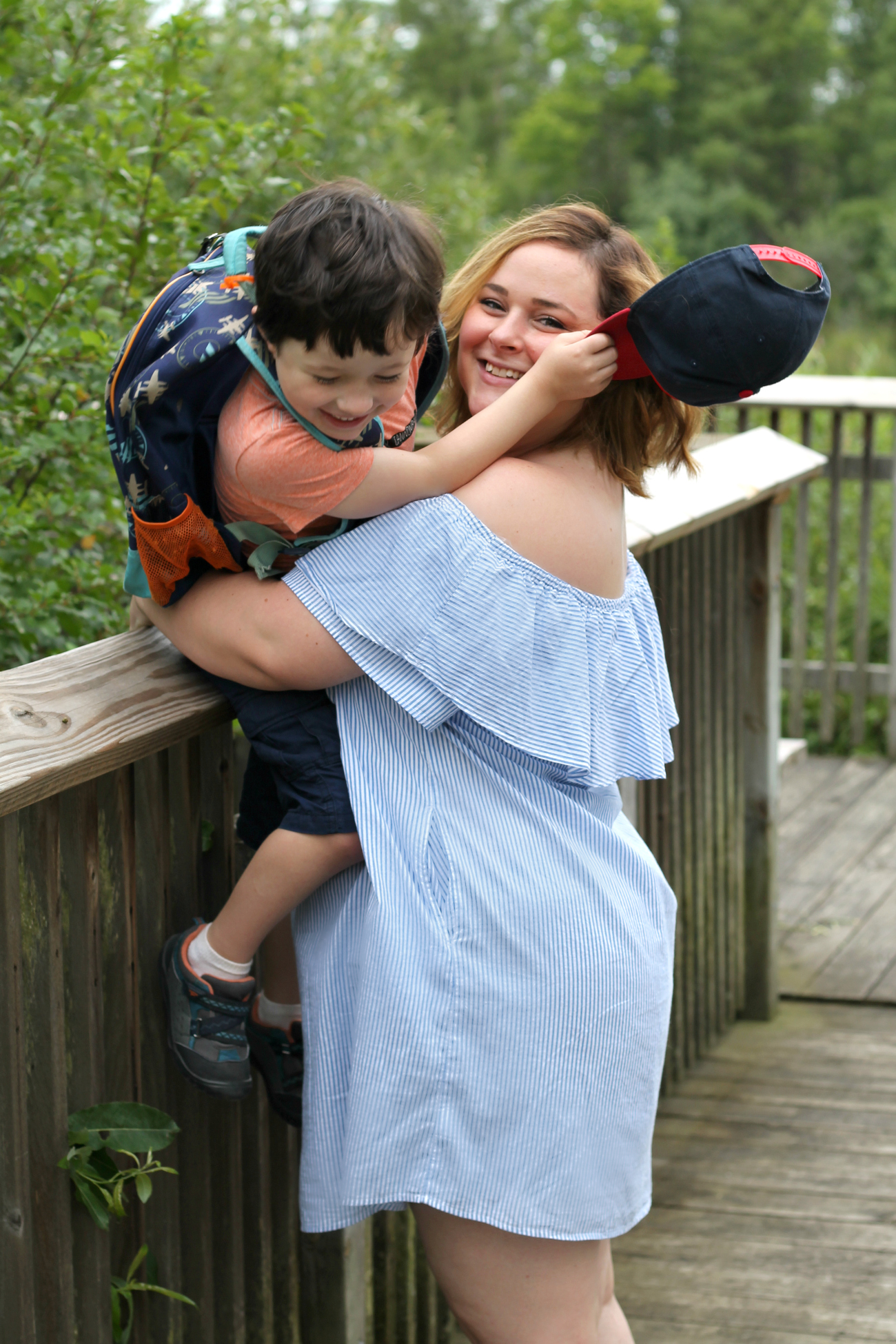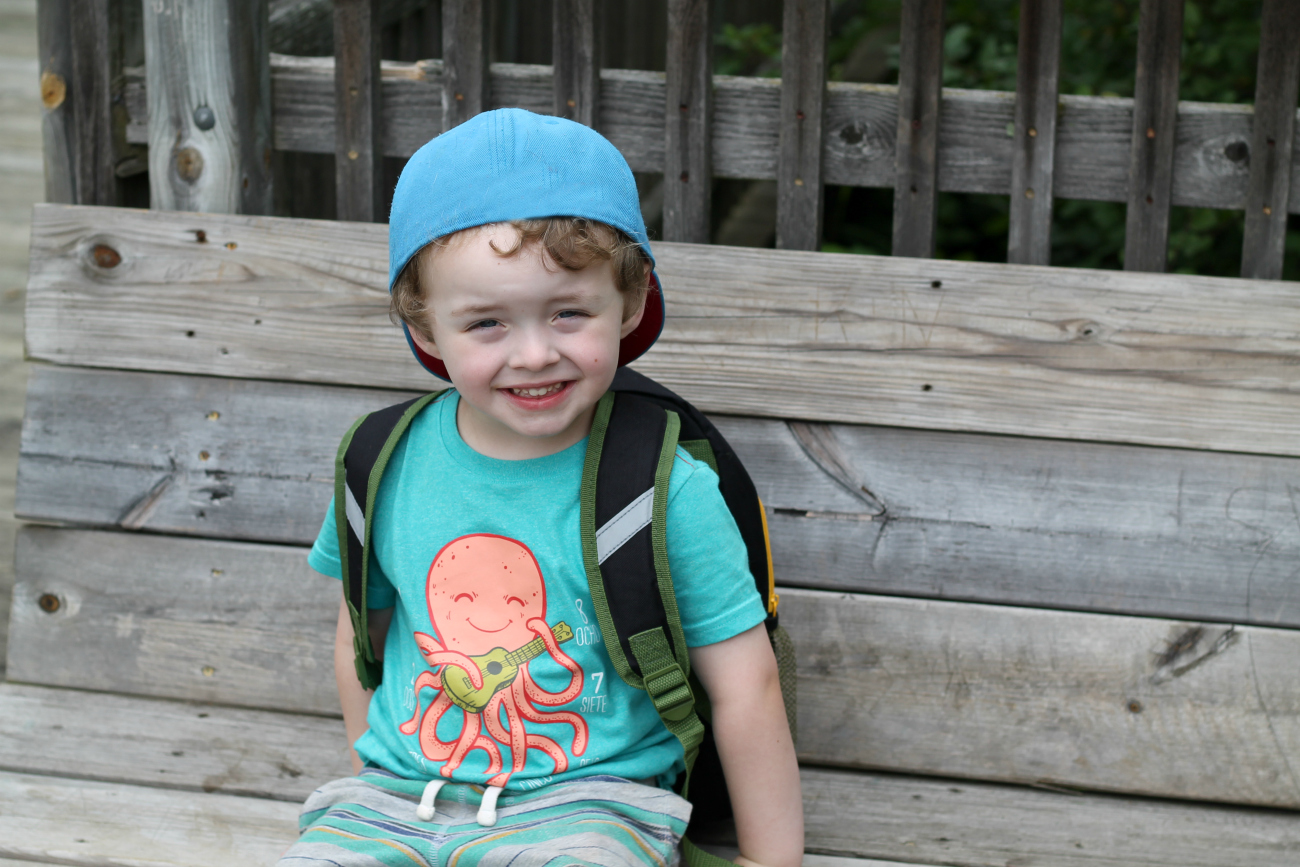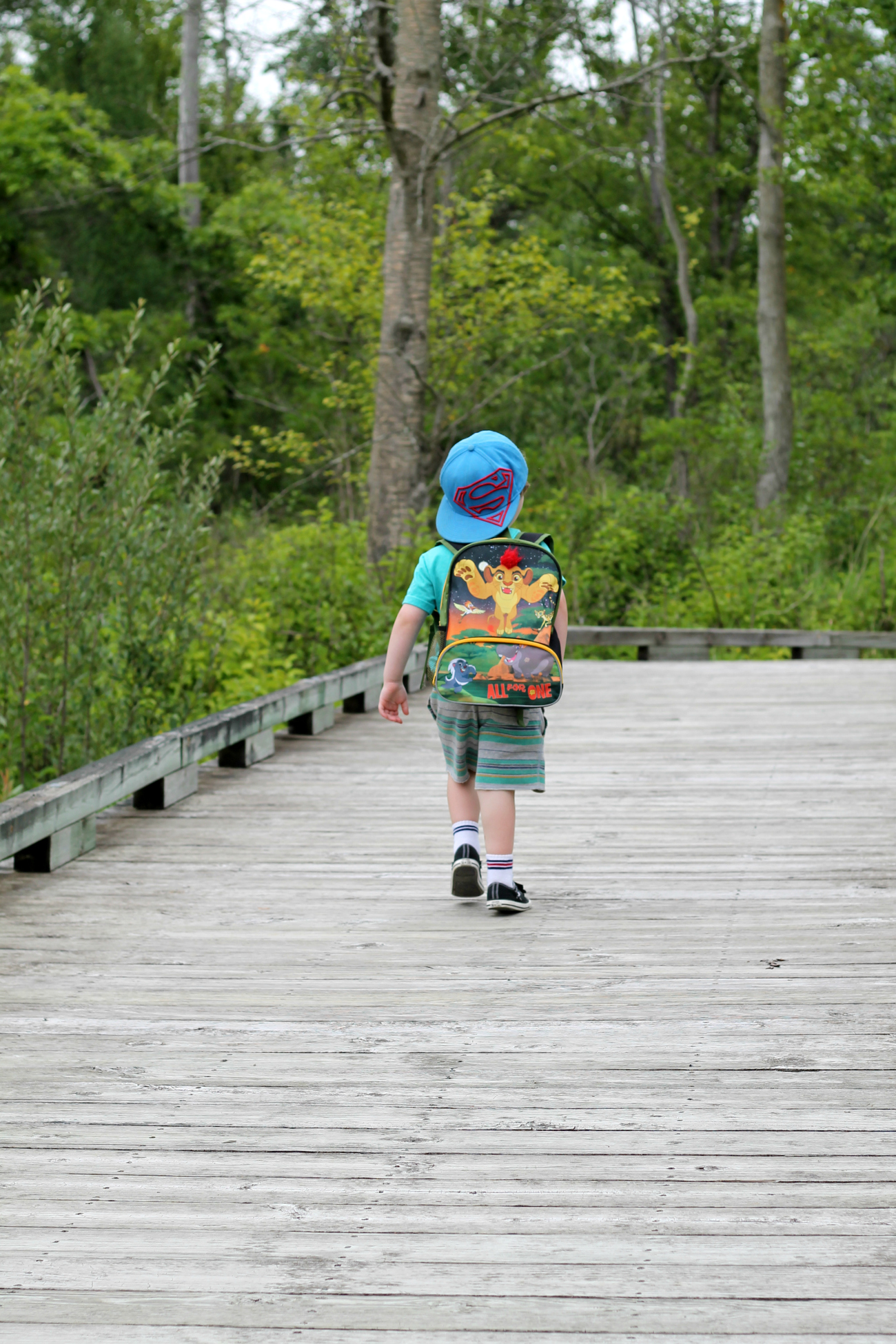 Will you be sending your little ones off to school this year?
What are your favorite lunches to pack?
Love these lunch ideas? Pin them for later here: