The Kendall Rayburn Blog is a participant in the Amazon Services LLC Associates Program, an affiliate advertising program designed to provide a means for sites to earn advertising fees by advertising and linking to Amazon.com.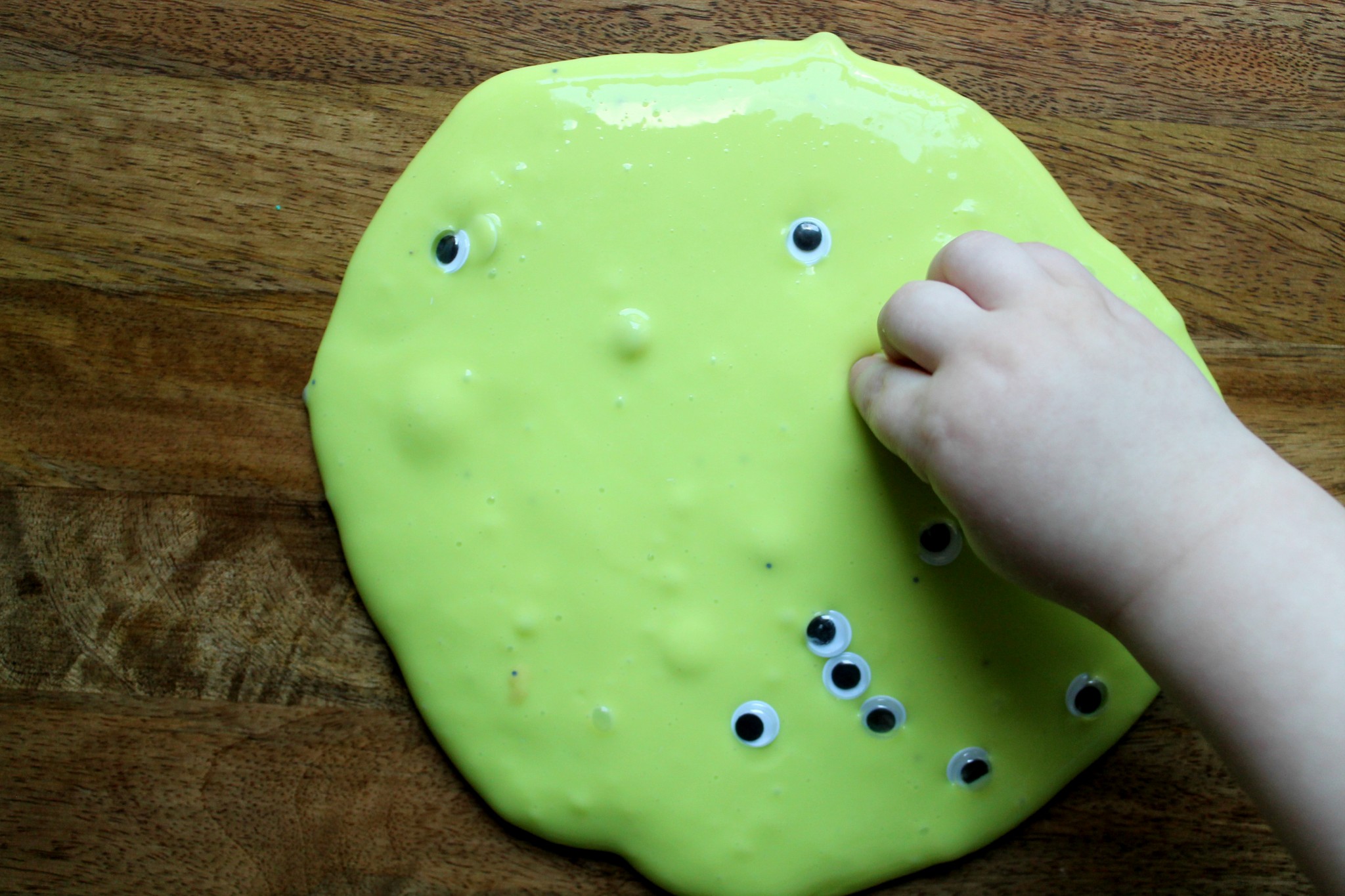 Hello, friends!
We are so excited to share this recipe for Spooky Slime! We just shared our recipe for DIY Flubber last week and this recipe is very similar. This recipe is perfect for Halloween and would be really fun to make and put in small containers to hand out to trick-or-treaters!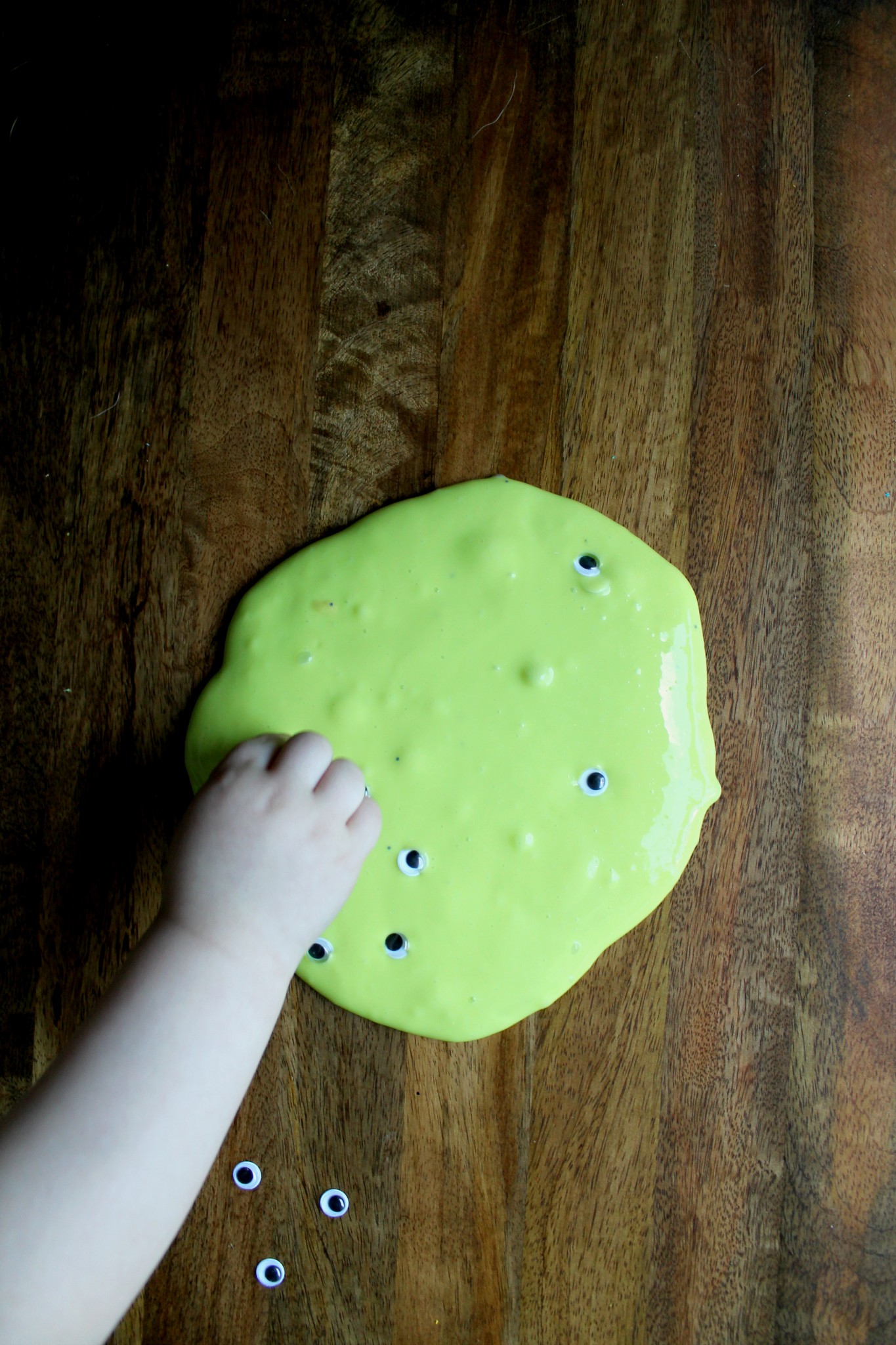 Five-Ingredient Spooky Slime
Glue: 2 bottles of Elmers Washable School Glue (6 pack)
Liquid Starch: 1/2 cup Purex Sta-Flo Liquid Starch
Warm Water: 1/2 cup
Googly Eyes: 1 bag (get a 500 pack for $4 here)
Food Coloring: We use the neon colors here
Steps
Squeeze two bottles of Elmers School Glue into a large bowl.
Add 1/2 cup of warm water and stir.
Add desired amount of food coloring (we used 5 drops of apple green for the green, and a mixture of the pink and green to make the orange)
Slowly add in 1/2 cup of your liquid starch. *Tip do not dump in all at once, be sure to add little bits at a time while continuously mixing with either your hands or a wooden spoon.
Let your little ones put the googly eyes on!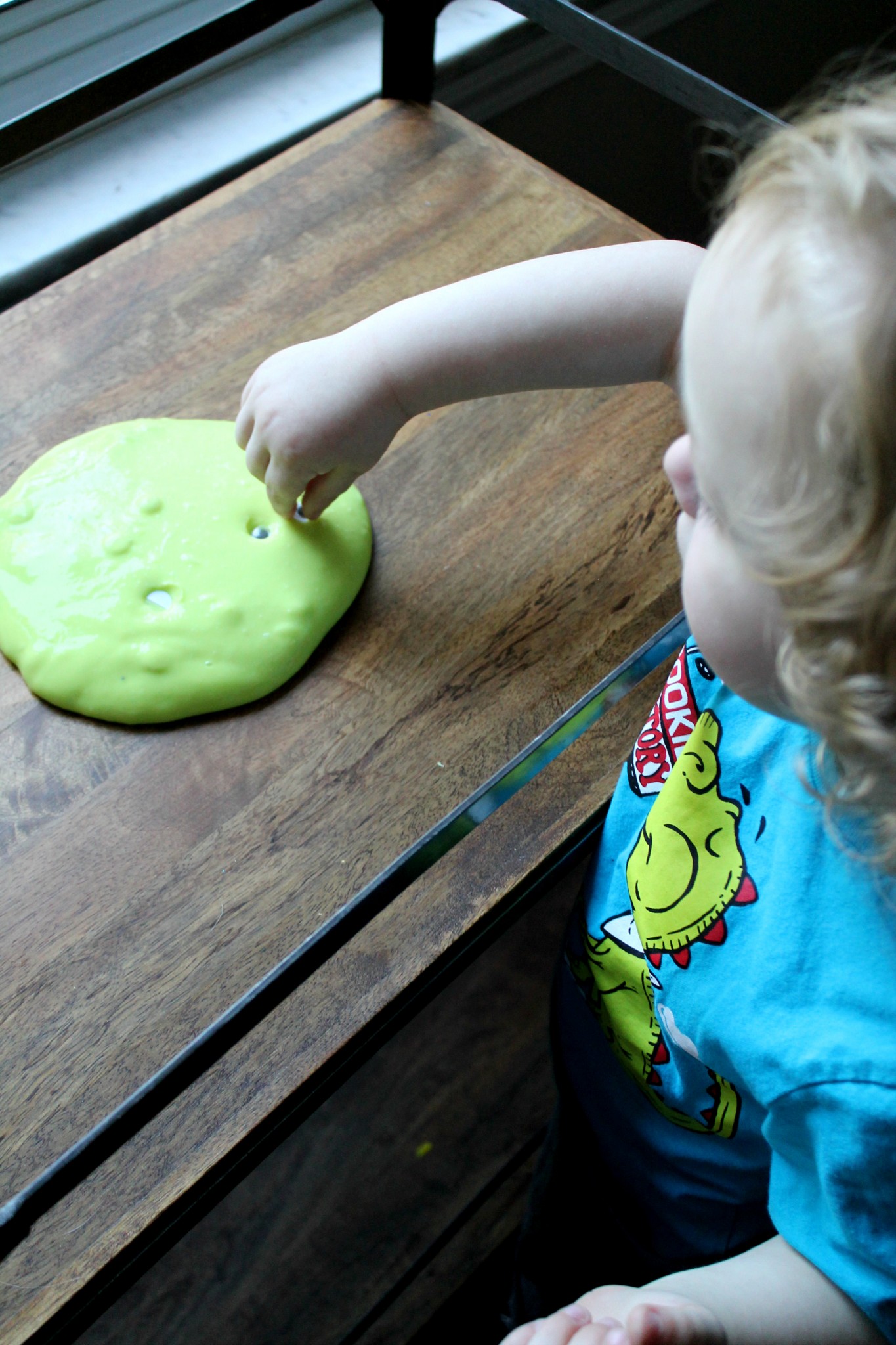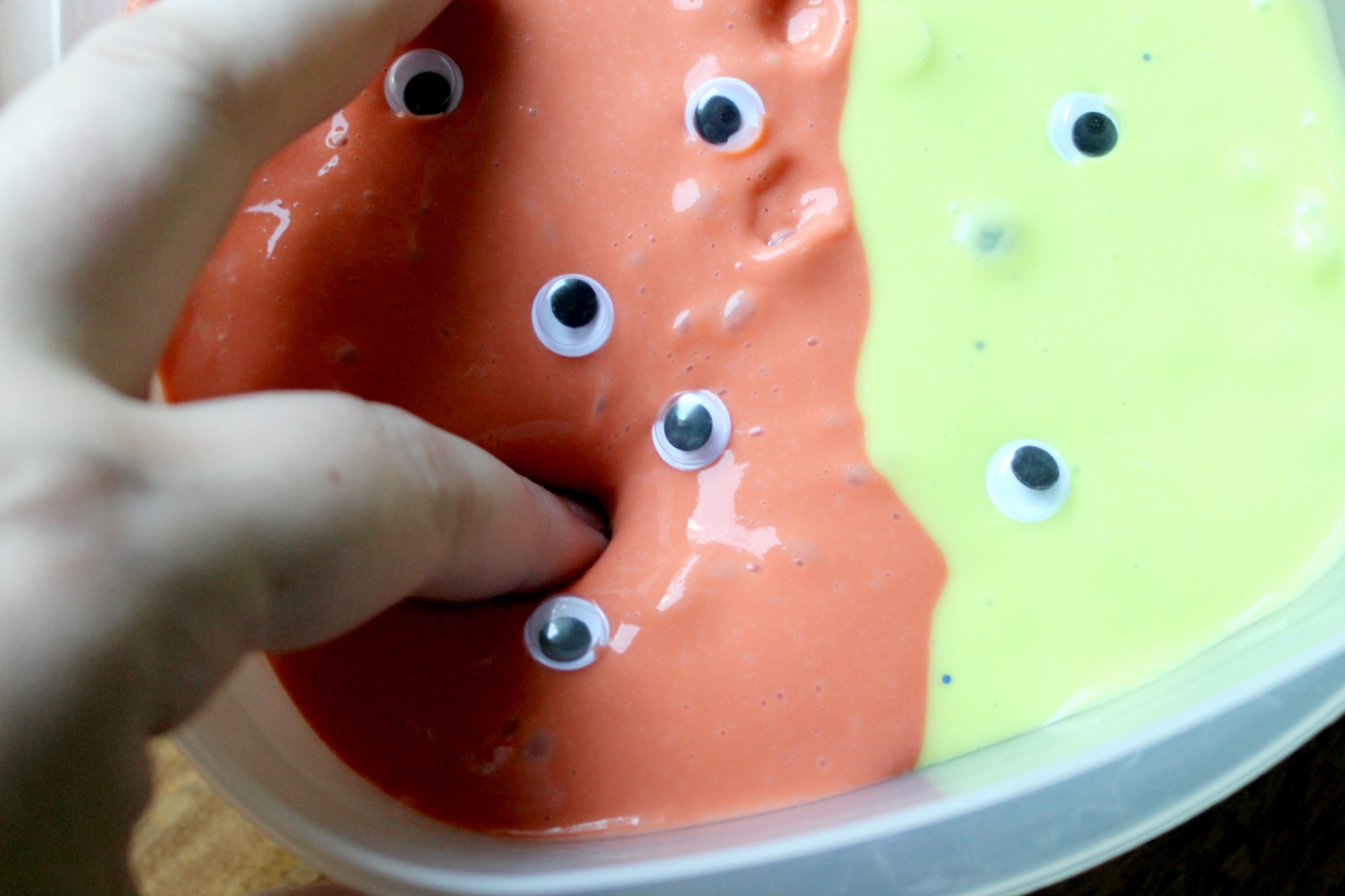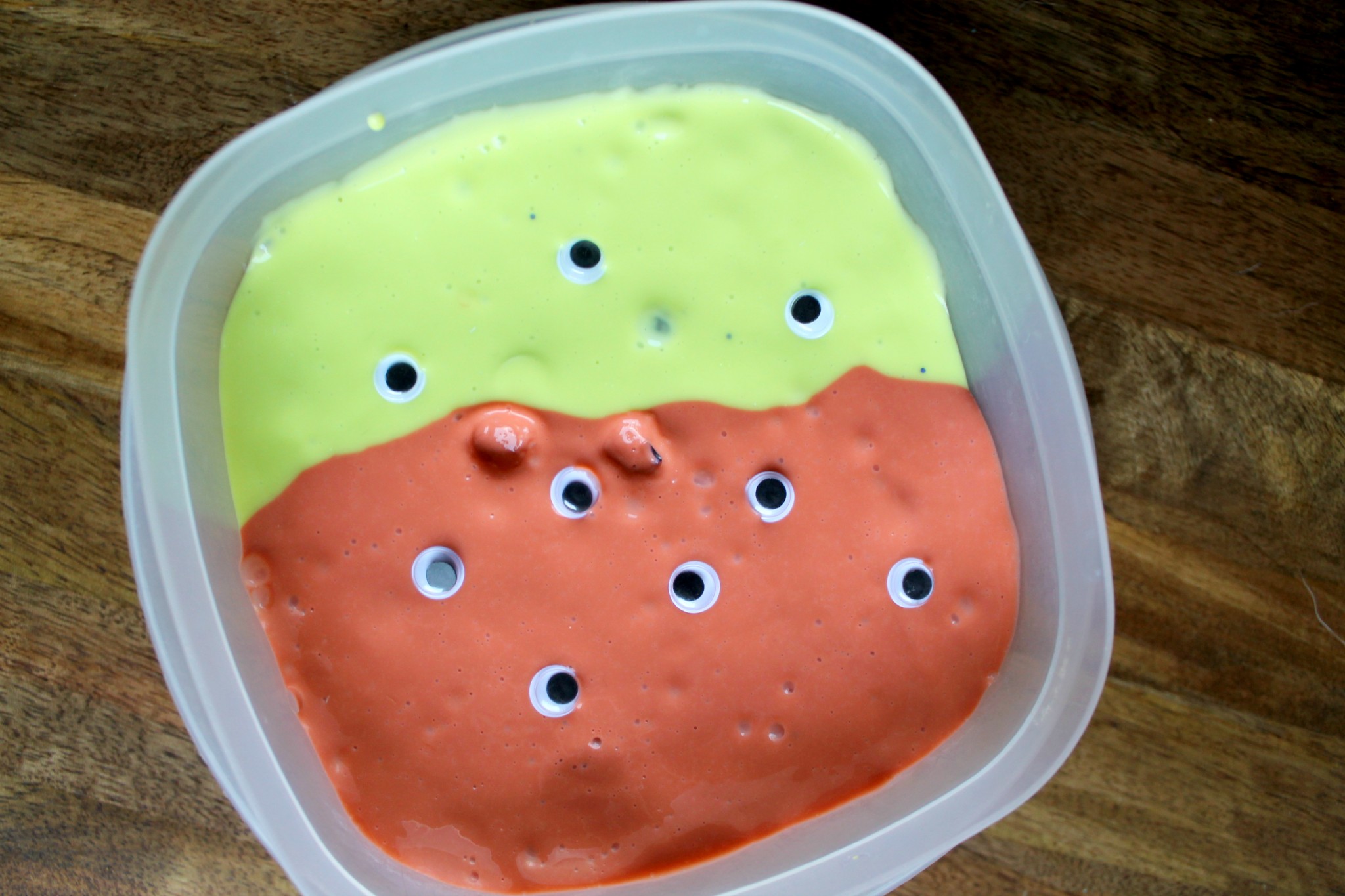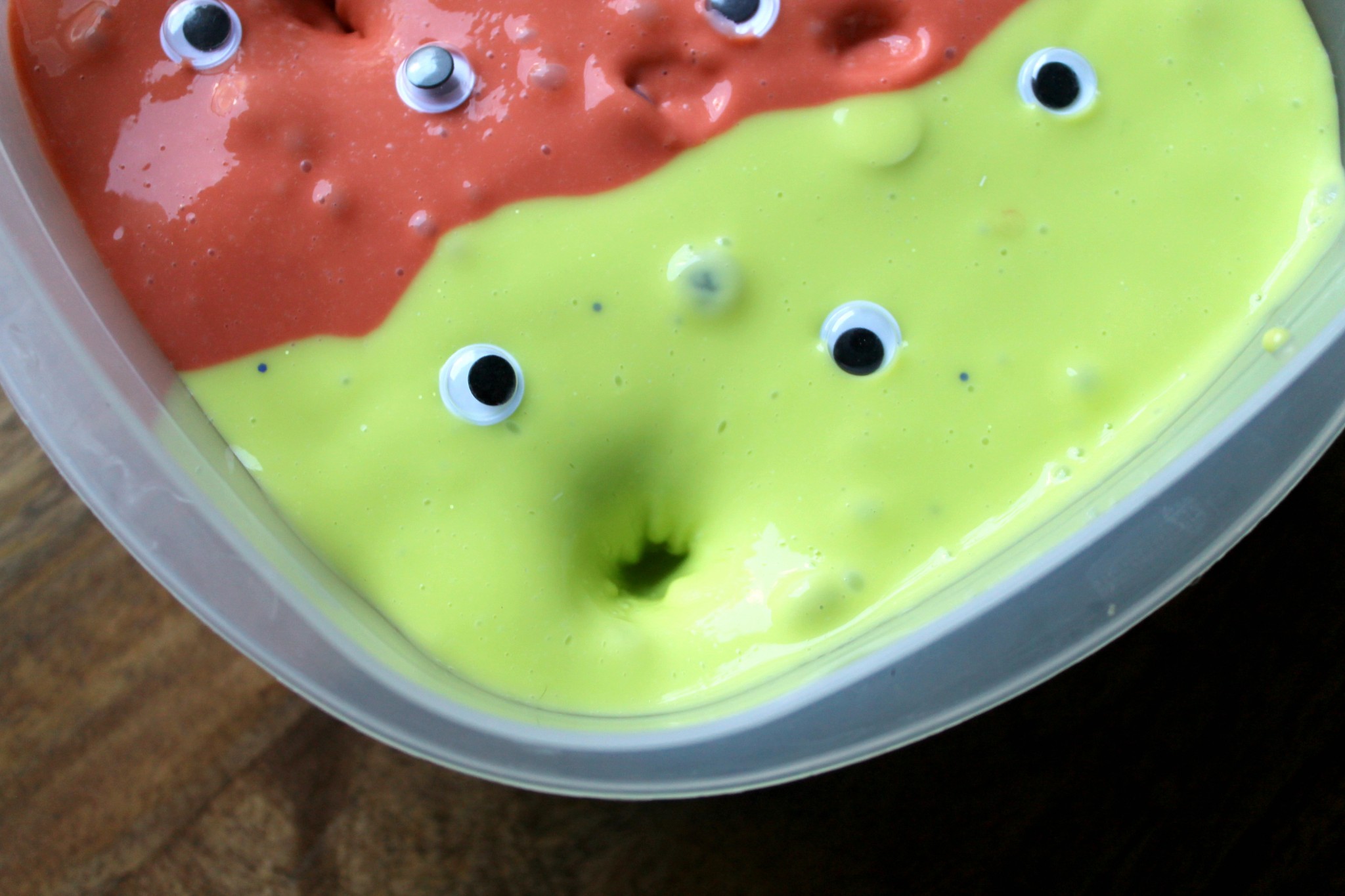 So much fun, right? This stuff is just so easy to make and my kids LOVE it! Their favorite thing to do when we make slime is to put their toys in it, so the fact that they were able to add these fun googly eyes totally made their day! We made two batches, one green, and one orange and mixed them together!
It takes about 3 minutes top to make each batch which is great if you're looking for a quick activity to do during the week. And when you're done playing with your slime, simply put it in a tupperware container and it will keep for a week!
Have YOU made homemade slime before?
Love this post? Pin it for later here: