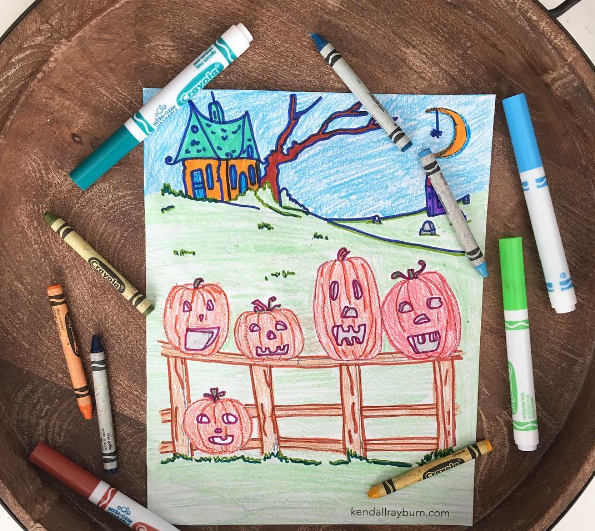 Hello, friends!
Hope you're having a good day! I still can't believe that it's already October, can you? Halloween is creeping up on us! My boys and I love coloring together, I think it's a great and easy activity for us to do at the end of each day to unwind and re-connect. I wanted to start a series on the blog where each month (for now – maybe more later!) I'd release a new and completely free coloring page for you to print off and color with your little ones. Sounds pretty fun, right?
Well today I'm sharing the FIRST coloring page! It was inspired by the Five Little Pumpkins video on Youtube, if you haven't watched that cute animated song, be sure to check it out – it's adorable! Anyways, I went on the Fiverr website and found someone who could perfectly illustrate what I had mind, she did a great job, right? I am so excited to officially launch this series, and more importantly, I'm excited to be able to give you something to do with your little ones each month!
Five Little Pumpkins Coloring Sheet: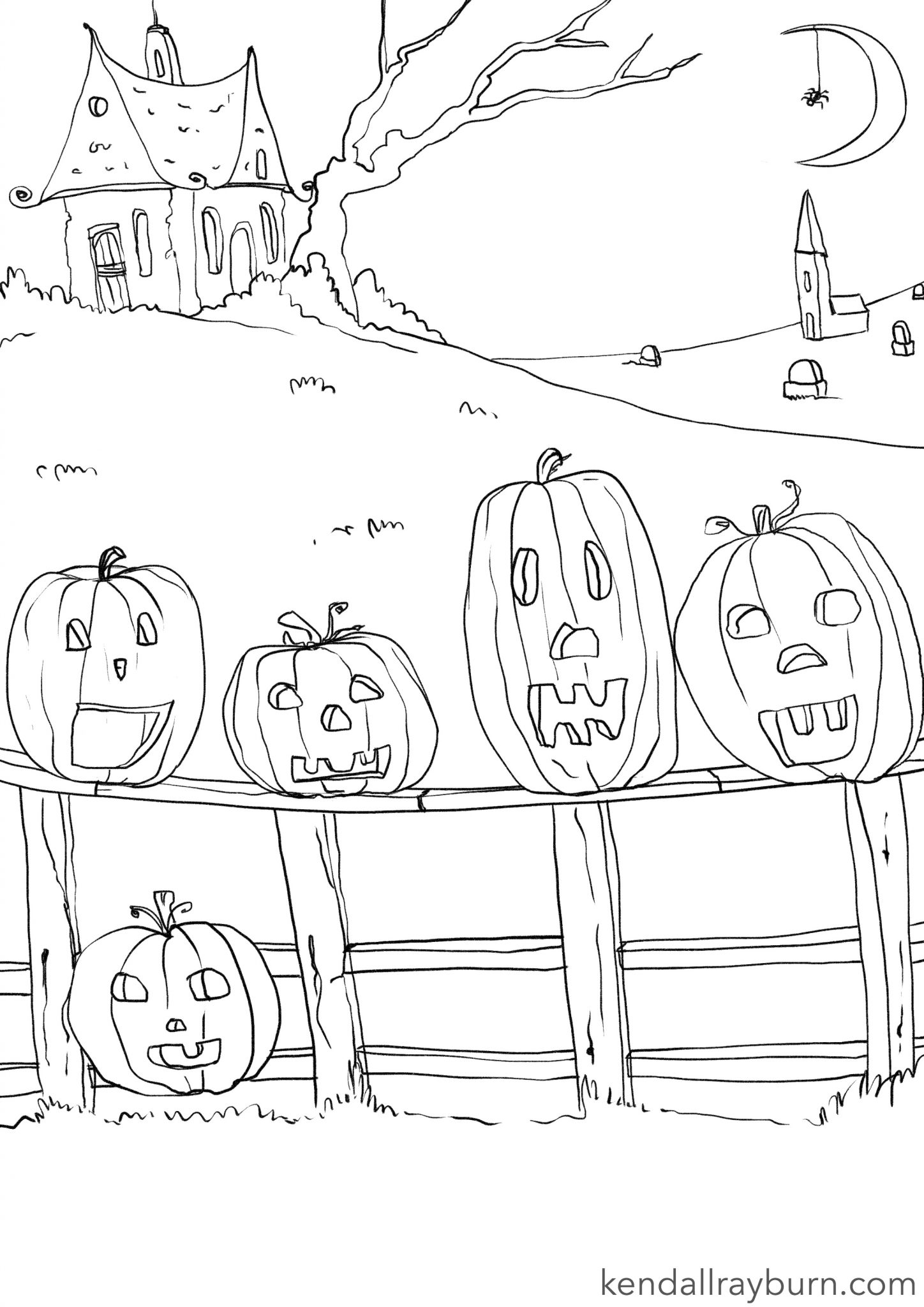 To save, simply right click and save! Easy, peasy. It's already sized perfectly for your printer, too. Wyatt and Levi were so excited about this, and I told them that we'd be sharing our picture with friends – so if you end up coloring this sheet with your little ones, please tag us on social media so we can see, or use the hashtag #coloringwithkr!
Happy Coloring!
Find us on Instagram, Facebook, and Twitter – we'd love to see your finished pages!
Want to save this for later? Pin it here: